19 Best Neighborhoods in Charlotte NC {2022 Guide}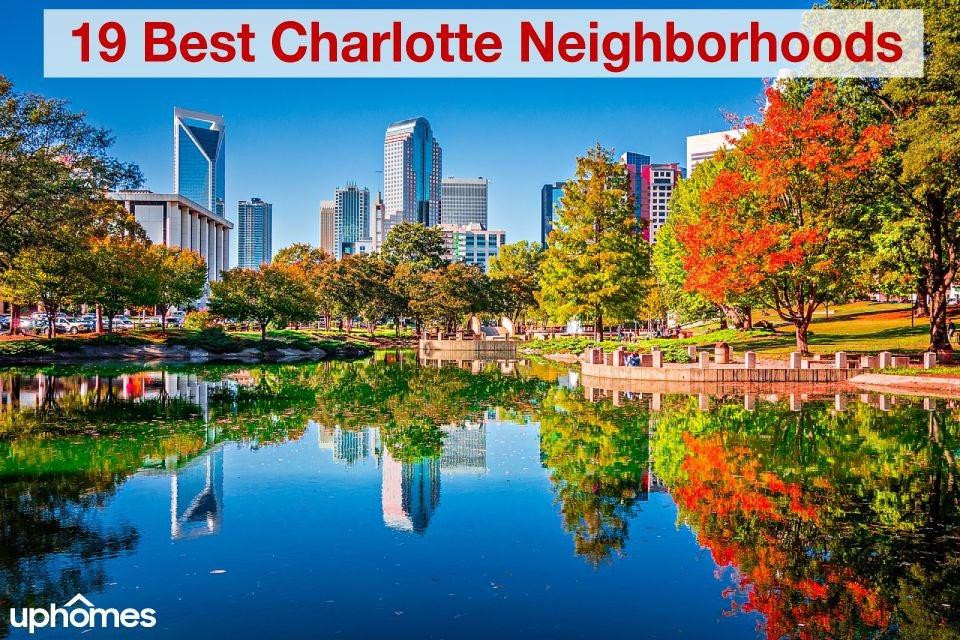 Best Places to Live in Charlotte, NC
What are the best areas to live in Charlotte, NC? We have you covered with the 19 desirable neighborhoods!
109 people are moving to Charlotte each day, and these same folks are searching online for information about the best neighborhoods in the area. So we took it upon ourselves to give you a little overview of some of the great places in Charlotte and if you have additional questions, feel free to connect with us - our local real estate experts are happy to help answer specific questions you may have.
We also have a feature on our website to search for homes by neighborhood simply click on the subdivision, and it will take you to all the homes for sale in that subdivision. Or maybe you want to learn more about what makes Charlotte one of the best places to live in NC- either way we are here to help.
There are a lot of pros and cons to living in Charlotte, NC and for anyone moving to North Carolina here, you're probably wondering 'where to live?!' or 'what are the best spots for families in Charlotte?' As such, we are taking the opportunity to put together a Queen City guide to living in Charlotte with links to everything the city has to offer (including the best subdivisions and safest hoods)!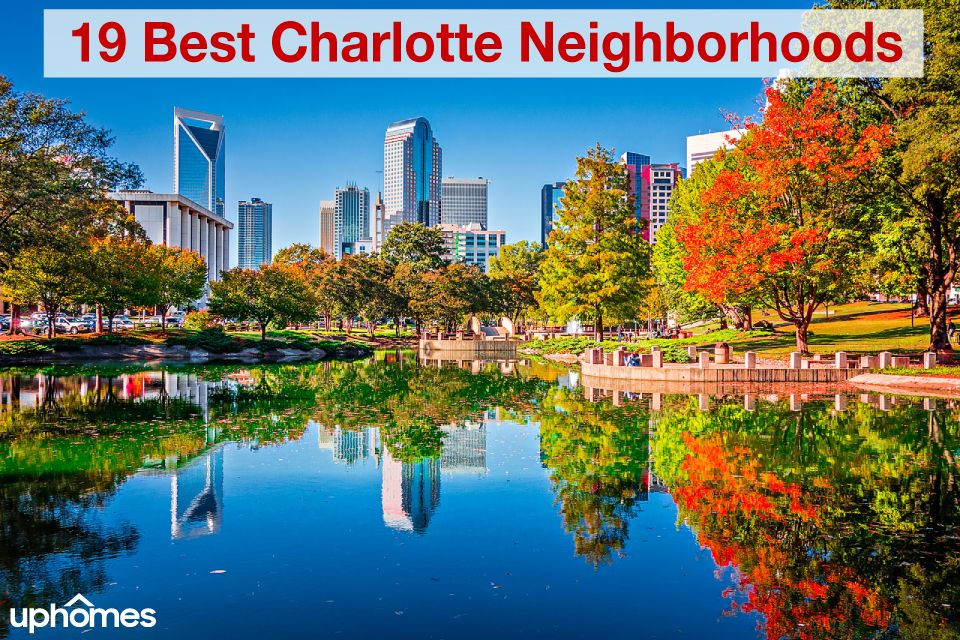 The Top Neighborhoods in Charlotte NC - What Are They?
Uptown (Center City, Downtown)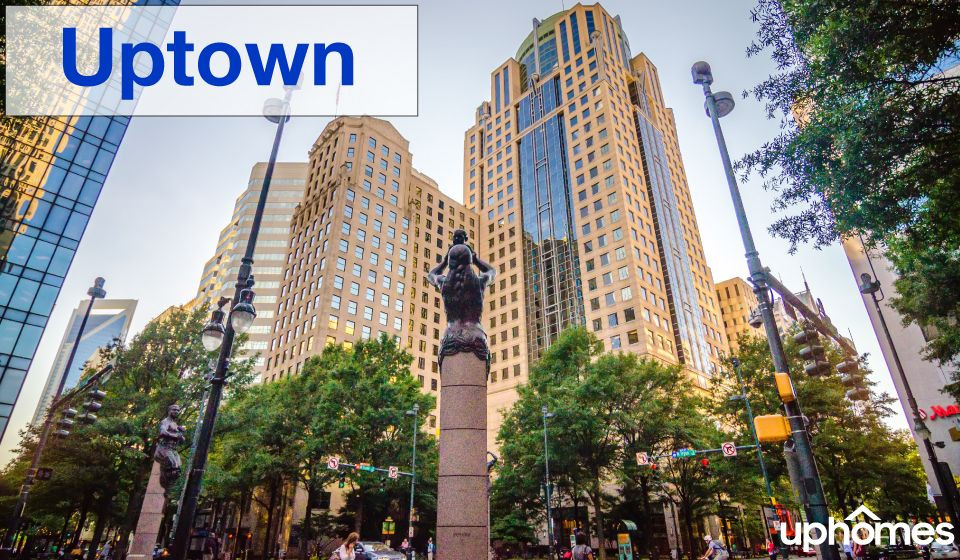 Uptown Charlotte, also known as Downtown Charlotte is where you will find headquarters to companies like Bank of America, Duke Energy, and the East Coast HQ of Wells Fargo.
Athletic teams that play in Uptown include the Carolina Panthers, the Charlotte Hornets, and the Charlotte Knights. The countless museums, theaters, restaurants, hotels, high-density residential developments, retail and more, make Center City a popular spot for everyone! Employing nearly 115,000 people, Uptown plays host to almost 20 million visitors a year, with just under 30,000 calling it home.
Charlotte's central business district was renamed in 1974 by the city's council, known as Uptown.
It's the heart of Downtown Charlotte and where many major institutions are located as well as the city's historic core. Uptown is broken up into four wards. The area is encompassed by Route 77 and 277, which line the outer edges of Uptown. Here are some of the best uptown restaurants.
First Ward
The First Ward is made up of primarily residential living quarters though it has recently begun to attract more ambitious commercial projects thanks to Charlotte's overall growth, public transportation, and the Hornets arena. From public housing to a mixed-use neighborhood, the first ward is embracing an identity change. The first ward can be described as a clean and energetic neighborhood among the skyscrapers nearby.
Second Ward
The city's government center and also the least lively of the four wards is Second Ward. The area itself fell victim to a short-sighted real estate project back in the 1960s. Today, it is an area that can be a decent investment in terms of buying a home if you are willing to sit on the investment and wait for the city's growth to catch up. If you don't want to live in what may be deemed a bit of a social vacuum, the second ward may not be the place for you. It's a great place to find parking, though!
Third Ward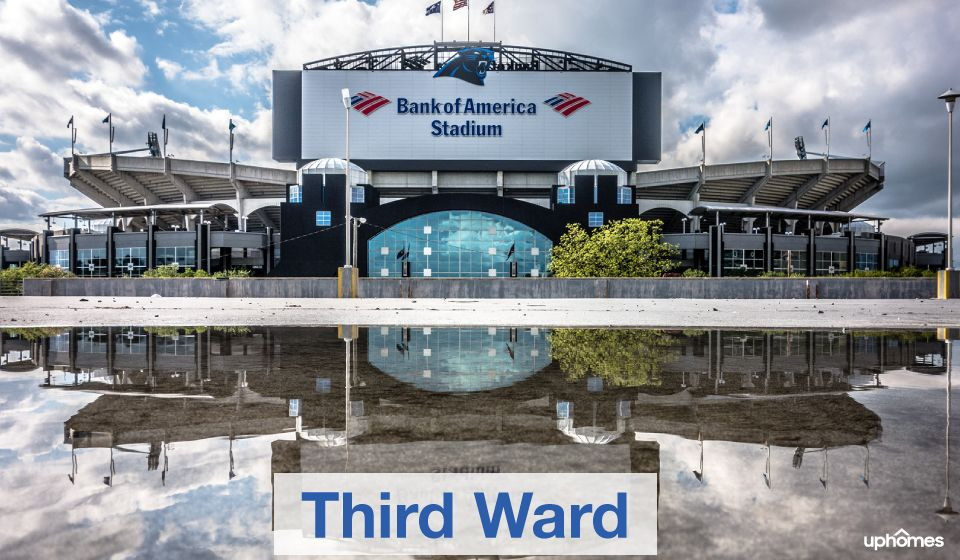 The Third Ward is a historic spot reflecting its blue-collar industrial heritage. Bank of America Stadium is the most iconic spot in the third ward and offers an attractive appeal for both real estate investments and Panthers fans. This is likely the ward to bet on for future growth. Third Ward Park is also home to the Charlotte Knights, a triple AAA baseball team with a beautiful stadium that can be seen from nearby skyscrapers.
Spring and summer nights are sparked by baseball and community events with the neighborhood bars, breweries, and Panthers fans begin taking over during the Fall. If you're a sports fan who enjoys a night out in a vibrant neighborhood, the third ward may be a great option for you. Third Ward is one of the best places to live in Charlotte!
On the outer edges of the third ward are historic bungalows and modern condos, townhomes, recreational fields, and dog parks.
Fourth Ward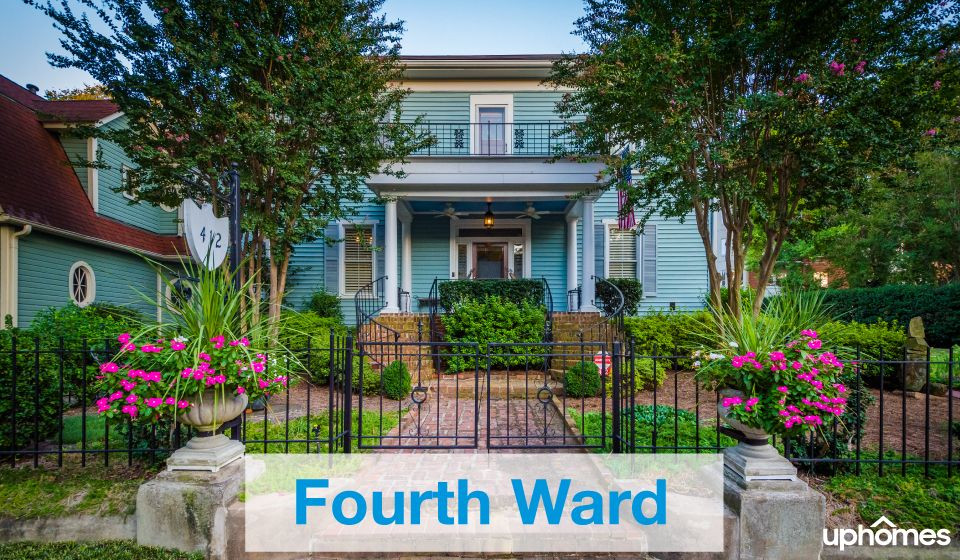 The most popular of all the wards is the Fourth Ward. With charming Victorians and quiet streets lining the historic district you will have quite a variety of housing choices. In the 1970s the Junior League partnered with Bank of America and began to revitalize the neighborhood.
A great neighborhood within walking distance of Uptown's dining, employment opportunities, and events. The Fourth Ward is experiencing a large amount of commercial growth as well that is beautifully blended among the quaint neighborhoods, condos, and retail spaces.
The Fourth Ward neighborhood has it all!
Ballantyne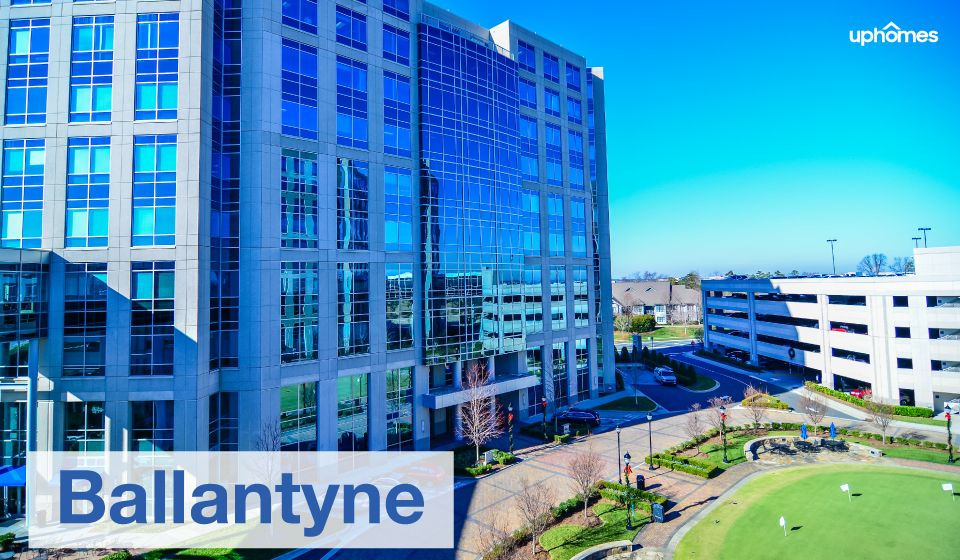 Ballantyne is an upscale Charlotte neighborhood with a population of around 25,000 (up from a population of 9,000 in 2000). Conveniently located on the South Carolina border, Ballantyne is one of the most desirable neighborhoods in Charlotte. It's a great destination for golfers with numerous playing courses nearby including the Ballantyne Hotel - a great spot for golf, weddings, dining, and more! If you're living in Ballantyne, NC you know how great the community is with constant events and activities for all ages!
The 535-acre Ballantyne Corporate Park holds over 4 million square feet of office space and includes the headquarters of companies like MetLife, Tree.com Inc, Premier Inc, Babcock and Wilcox, Snyder's-Lance Inc, Curtiss-Wright, Extended Stay America, and Fortune 500 company SPX and ESPN regional television
Plaza-Midwood
Plaza-Midwood is located one mile to the northeast of Uptown in Charlotte, North Carolina. A vibrant and funky neighborhood, Plaza-Midwood is locally known as a great spot for restaurants and exciting culture. A great neighborhood for everyone and especially desirable to a first-time home buyer in Charlotte.
Plaza-Midwood has a population of just under 5,000 in 2015. The neighborhood is bound by Charlotte Country Club to the East, Hawthorne lane to the north, and Central Ave to the South.
University City
University City is a Charlotte neighborhood surrounding the University of North Carolina campus. Northeast of Charlotte, University City is neighbored by the town of Harrisburg to the east and Concord to the northeast. The Charlotte Motor Speedway can be found on the neighborhood's outskirts along with the Concord Mills Mall.
University City is a great place for business. Home to University Research Park, one of the biggest research parks in North Carolina, as well as the PNC Music Pavilion. In 2009 Ikea opened its first and currently, its only store in the Carolinas, in the University City neighborhood. Within its unofficial borders, University City has a population of 160,000 (including Harrisburg and Concord).
Dilworth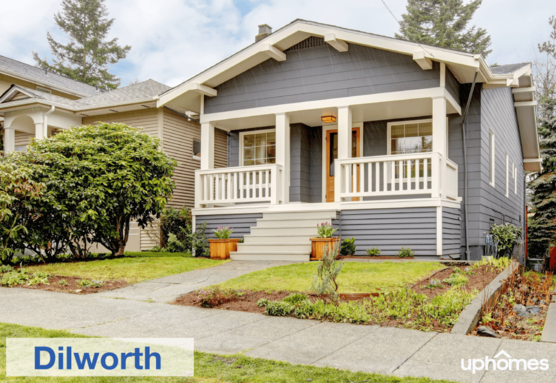 Dilworth is one of the best neighborhoods located in Charlotte's Mecklenburg County. The neighborhood is home to Charlotte's first streetcar suburb, and it was in the 1890s by Edward Dilworth Latte. Often referred to as the eighth ward, Dilworth was planned similarly to the other four wards with its grid-like style pattern.
Being the first streetcar suburb outside the four wards helped Dilworth evolve into the neighborhood it is today. The ease of transportation allowed Dilworth the economic opportunity most of Charlotte's other suburbs didn't have. Most of the area can be found on the National Register of Historic Places as the Dilworth Historic District.
Dilworth's streets are lined with charming bungalows, mature oak trees, sidewalks, and houses with grand front porches with an occasional Victorian or two-story colonial mixed in. East Boulevard is the main road serving Dilworth and its restaurants, coffee shops, retail stores, and offices. Charlotte's largest hospital, Carolina Medical Center, is located in Dilworth.
SouthPark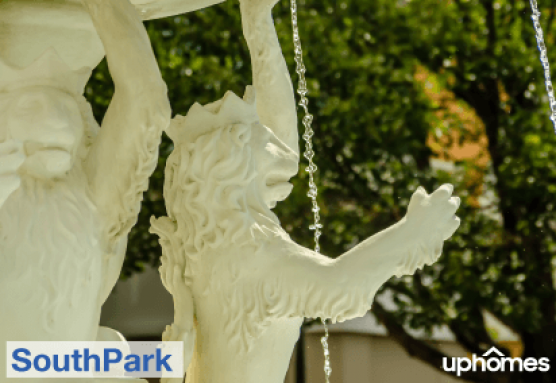 SouthPark is a large neighborhood and edge city in Charlotte. The SouthPark Mall is a big local draw with 1.8 million square feet of retail, restaurants, and more. At the intersection of Fairview Road and Sharon Road, the neighborhood of SouthPark is located six miles south of Uptown Charlotte.
SouthPark is a residential area, as well as one of the largest business districts in Charlotte with an estimated 40,000 employees. The neighborhood of SouthPark has an estimated population of 18,000 which makes it peaceful at night and noticeably busier by day.
A great place to work, shopping, schools, healthcare, and restaurants, the neighborhood of SouthPark has it all!
South End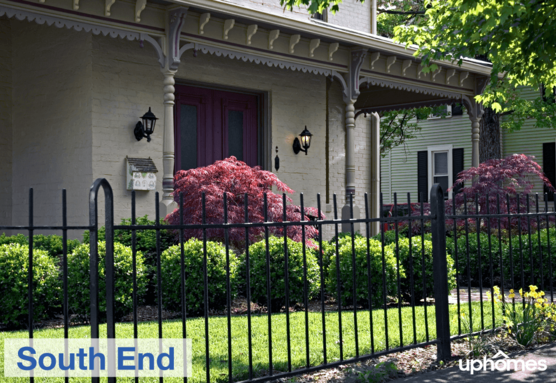 South End: The heartbeat of Charlotte. Where history combines with a mix of commerce, contemporary, trendy, and art. Located to the immediate south of Uptown, it's not hard to guess where South End received its name. In 1850, Charlotte's first railroad line connecting Columbia and Charleston SC was located in the South End. Many locals refer to South End as a neighborhood reborn.
The South End had a great run and business was booming up until the 1970s and 1980s when the industrial area took a sharp decline leaving many old mills and warehouses abandoned. This is where history meets contemporary. A number of old mills and warehouses, with their historic roots, were completely renovated to bring back restaurants, retail shops, art galleries, and more high-end residential estate construction.
From the late 1800s to the mid-1900s, Charlotte offered electric streetcar services. The trolley cars were left untouched until later in the century when Charlotte Trolley Inc. began partnering with the Charlotte Area Transit System to integrate the historic trolley service with the rest of the transit network. Today, the neighborhood is part of the Charlotte LYNX light rail system and is located minutes from Uptown, the airport, and major highways.
Elizabeth
Elizabeth: One of Charlotte's best neighborhoods, Elizabeth, is named after the small women's college, Elizabeth College. Once the trolley line was completed, the neighborhood really began to take off. Home to the Independence Park, Charlotte's first public park, Elizabeth become one of the more fashionable areas to live in Charlotte. Today, the hood had an estimated population of 4,000.
With much of Elizabeth being developed in the early 1900s the trees that line the streets have had plenty of time to mature giving the bungalow-style front porches a great look, feel, and some added privacy. If you enjoy a walkable place to live, Elizabeth is a good option with its close proximity to businesses and most Charlotte neighborhoods.
A large portion of the neighborhood is located on the National Register of Historic Places as the Elizabeth Historic District. The neighborhood contains two major hospitals and a number of historic places that have been converted into new restaurants, shops, and offices.
NoDa (The Arts District)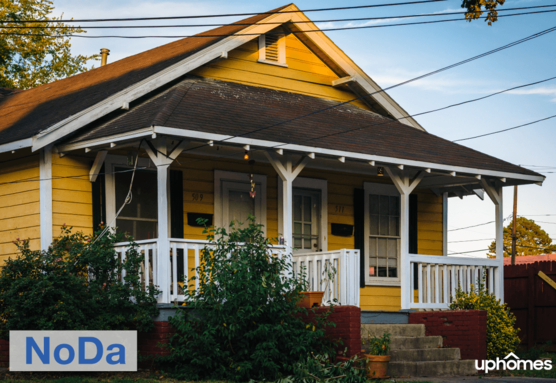 NoDa, short for 'North Davidson' is the popular arts district in Charlotte, North Carolina, located one mile northeast of Uptown. This is one of Charlotte's best neighborhoods thanks to the proximity to downtown. What was once an area of textile manufacturing and mill workers now serves as a center for arts. NoDa has become a popular spot to live in in recent years with its proximity to downtown and vibrant community atmosphere. The area has quickly become a great place to live, work and play with the many music events, restaurants, and art galleries in the neighborhood.
NoDa is the centerpiece of North Charlotte, and the district has chosen to define the boundaries of the neighborhood itself rather than being represented by the North Charlotte area as a whole.
A great place for art, food, drink, entertainment, and live music, NoDa is a walkable Charlotte neighborhood that is a fun place to live.
Myers Park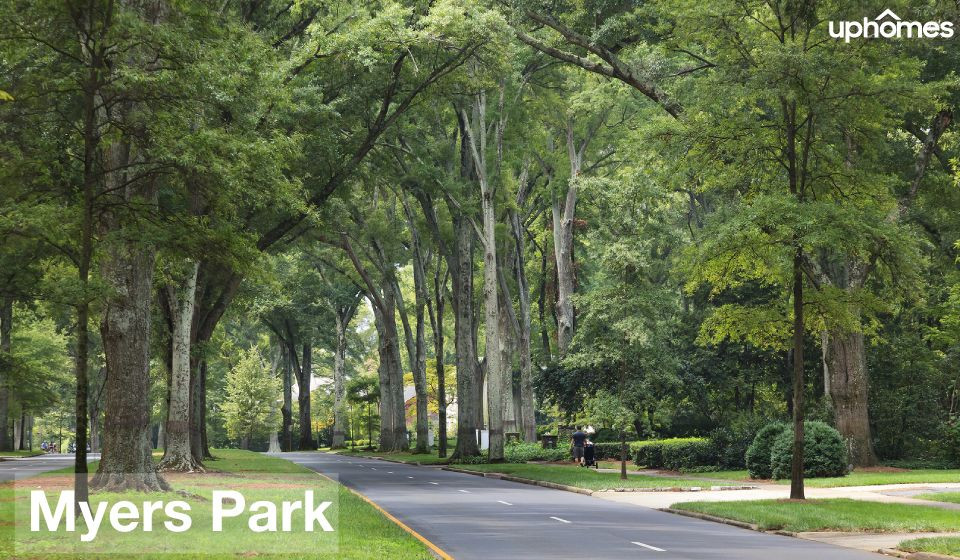 Myers Park is a historic district neighborhood in Charlotte that is often considered to be the most affluent and reputable in Queen City. Neighboring hoods include Dilworth, Sedgefield, Eastover, Foxcroft, and SouthPark.
The prestige of the Myers Park neighborhood is what many locals know as an area of fine homes, tree-lined streets, sidewalks, and home to many of the Queen City's wealthiest residents. The neighborhood is an important piece of Charlotte's history and the city's growth. Home to many of the textile, banking, and utility leaders that developed the area well into the twentieth century.
John Springs Myers, a local farmer who owned a lot of the land in the Charlotte area carved off part of his land to form the neighborhood of Cherry in 1891. His next dream for his land was to create an elegant Charlotte suburb, which would soon become a reality, in Myers Park. Many years of planning went into Myers Park as talented minds joined forces to make this dream come to life.
Myers park earned national acclaim as the 'finest subdivision south of Baltimore' after turning cotton fields into one of the most scenic landscapes in the South. After the amount of time and effort that went into the Myers Park project, even the first people to buy homes were given free landscaping to maintain the beauty of the neighborhood. Myers Park is listed in the national historic district.
Midtown
Midtown is centrally located between Uptown and the residential neighborhoods of Cherry, Elizabeth, and Dilworth. Connecting Midtown to Freedom Park and Dilworth is a greenway called The Little Sugar Creek which has future plans to connect to the First Ward, Uptown, and Cross-Charlotte Trail.
Some consider Midtown to be Charlotte's best-kept secret, though this neighborhood is no secret to the locals. Midtown is one of the fastest-growing hoods in Charlotte and thanks to its prominent location that growth should only continue.
Cherry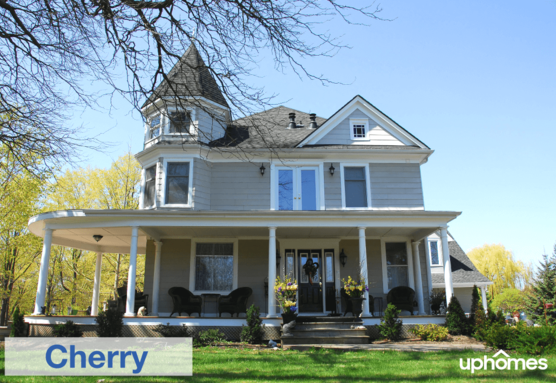 Cherry is a Charlotte hood that is a sister neighborhood to Myers Park. When John Myers originally sold part of his farm his goal was to create a great suburb for people to live in. Nestled between Uptown, Myers Park, and Elizabeth. Loaded with great-looking bungalows, the streets of Cherry are lined with mature trees and sidewalks.
Cherry is one of the neighborhoods in Charlotte that is sometimes overlooked by its 'big brother' Myers Park. This means you can likely find a better return on investment since everyone else is going to be competing to be in the Myers Park neighborhood. Cherry has quite a lot of pros, not the least of which is its location!
The proximity to downtown Charlotte allows for a great walkability factor for those looking to ditch their cars.
Foxcroft
One of Charlotte's most scenic neighborhoods is Foxcroft. As a neighbor to Myers Park, Foxcroft has similar mature landscaping and street-lined trees. The Charlotte suburb offers a number of charming bungalows and colonials to residents. Foxcroft offers a number of benefits that Myers Park does as well, including one of the better-ranked school districts.
The neighborhood is absolutely beautiful. Homes in Foxcroft range from half a million to upwards of 3 million.
Eastover
The Eastover neighborhood is one of Charlotte's finest historic suburbs and is located in the southeast Uptown, Charlotte area. Eastover was the city's first with planned driveways. The Mint Museum of Art is one of Eastover's main community attractions with it are, artifacts and the history of Charlotte. The neighborhood is directly east of Cherry and Myers Park.
Single-family homes in Eastover go for over half a million dollars up to the 3 million dollar mark, while you can find condos starting in the 200s.
Commonwealth
One of Charlotte's trendy, hidden pockets is the Commonwealth neighborhood. Full of charming bungalows and cottages, Commonwealth is nestled between Central Ave and Independence Boulevard.
Commonwealth is known by us locals to contain what is known as 'Downtown Plaza Midwood' which includes the Harris Teeter, Peculiar Rabbit, The Common Market, Thomas Street Tavern, Fuel Pizza, and Dish. Four miles to the east of Uptown, the Commonwealth neighborhood in Charlotte offers something for everyone to its residents of all ages.
The neighborhood of Commonwealth received some of the best livability scores in the city of Charlotte (#2) as well as in the State of North Carolina (#4) with its high graduation rates and among other categories measured. The home prices in the Commonwealth neighborhood site are just under 300,000 on average.
The extreme convenience, combined with the hip vibrancy makes this community a great one for people of all ages.
Barclay Downs
One of Charlotte's and the State of North Carolina's top-ranked neighborhoods is Barclay Downs which sits on what was once part of a 3,000-acre farm owned by NC Gov. Cameron Morrison. Having transformed a long way from farmland, Barclay Downs is now one of Charlotte's most prestigious neighborhoods.
The suburb contains a lot of the SouthPark area including the mall, The Colony, and Piedmont Row. With plenty of restaurants, award-winning public schools, shopping, and a public library Barclay Downs is one neighborhood people love living in!
Homes in the Barclay Downs neighborhood are right around half a million dollars on average.
Chantilly
Chantilly is another great Charlotte neighborhood nestled between a couple of other popular suburbs, Elizabeth and Plaza-Midwood. The neighborhood was established in 1913 and has since transformed into a hip and vibrant community filled with art galleries, funky stores, restaurants, shopping, and a 7-acre public park called, Chantilly Park. The Charlotte suburb has a population of around 1,500.
Wilmore
The Charlotte suburb of Wilmore has seen the most dramatic transformation in the last decade. Located west of Dilworth and with great proximity to Uptown, Wilmore offers convenience and a price that attracts individuals to the bungalows and renovated homes that make up the neighborhood. The tree-lined streets and the character of the neighborhood give it a great community-like feel.
One of the most appealing features of Wilmore is definitely its location to the South End restaurants, shops as well as the Lynx rail system for those looking to head downtown.
The neighborhood is one of the hottest places to buy a home as the home prices are quite a bit less than those in neighboring suburbs.
Wessex Square
In the heart of South Charlotte lies the Wessex Square neighborhood. Although not as historic it's a great place to settle down and raise a family. The neighborhoods encompass the Cedarwood Country Club and the Arboretum Shopping Center, two of the main attractions. With an average home price in the mid-200s, Wessex Square offers a great ROI for those starting a family and looking for some great schools, graduation rates, and median household incomes.
Bonus Neighborhoods In Charlotte:

Check out some Raleigh neighborhoods or view some additional Charlotte Recommendations from our local audience:
The Palisades
The Palisades is a new neighborhood in Charlotte NC with tons of new home construction and amenities that will dazzle. Nestled high on the peninsula above Lake Wylie it's a fantastic neighborhood and golf community. For anyone who is looking at new construction homes in Charlotte, The Palisades is a great neighborhood to look into! There are so many great things to love about the Palisades in Charlotte it's worth its own blog post.
Steele Creek
Steele Creek is a community in the southwestern part of Charlotte. With an estimated population of around 40,000, Steele Creek is part of the original boundaries of Steele Creek Township. Roughly two-thirds of that population is located within the city of Charlotte. This area is definitely not one of the worst neighborhoods to live in.
Steele Creek is one of the fastest-growing neighborhoods in Charlotte. The neighborhood's name derives from the small creek bearing that same name. The Steele Creek neighborhood is served by the Charlotte-Mecklenburg school system.
With all the great neighborhoods in Charlotte, it's equally important to consider the towns outside of Charlotte which include and are not limited to places like:
Living in these Lake Norman Towns North of Charlotte:
These are some truly great areas in and around Charlotte, so if you're planning a move we suggest you contact one of our local Realtors so we can learn more about what it is you're looking for and help recommend the best areas!
#blog-best-neighborhoods-cta#
#blog-moving-cta#

Find your new home
Search real estate and homes for sale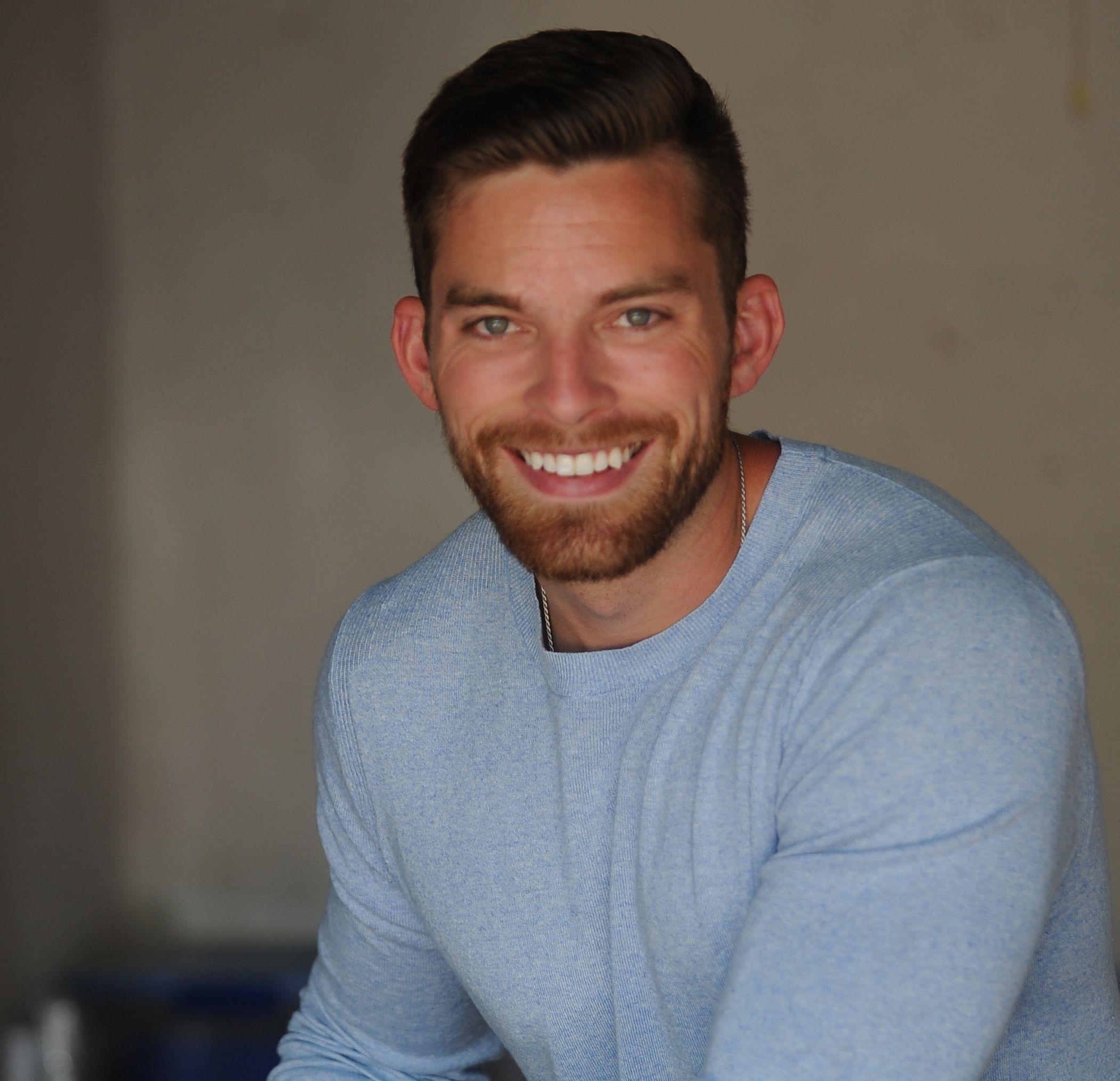 Ryan Fitzgerald
Hi there! My name is Ryan Fitzgerald, and I am a REALTOR®. My goal is to help you learn more about real estate through our Real Estate Blog! Hopefully, you enjoyed the above blog post and it found a way to provide help or value to you. When you're ready to buy or sell a home of your own let us know here. Please feel free to join the conversation by dropping us a comment below.