9 Best Neighborhoods in Cornelius, NC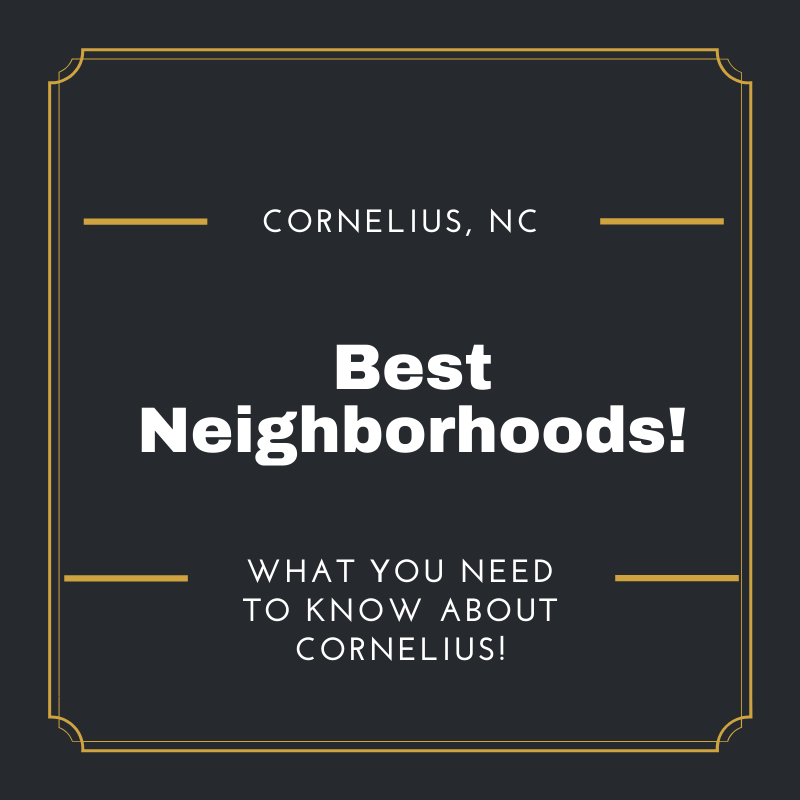 Best Neighborhoods in Cornelius, NC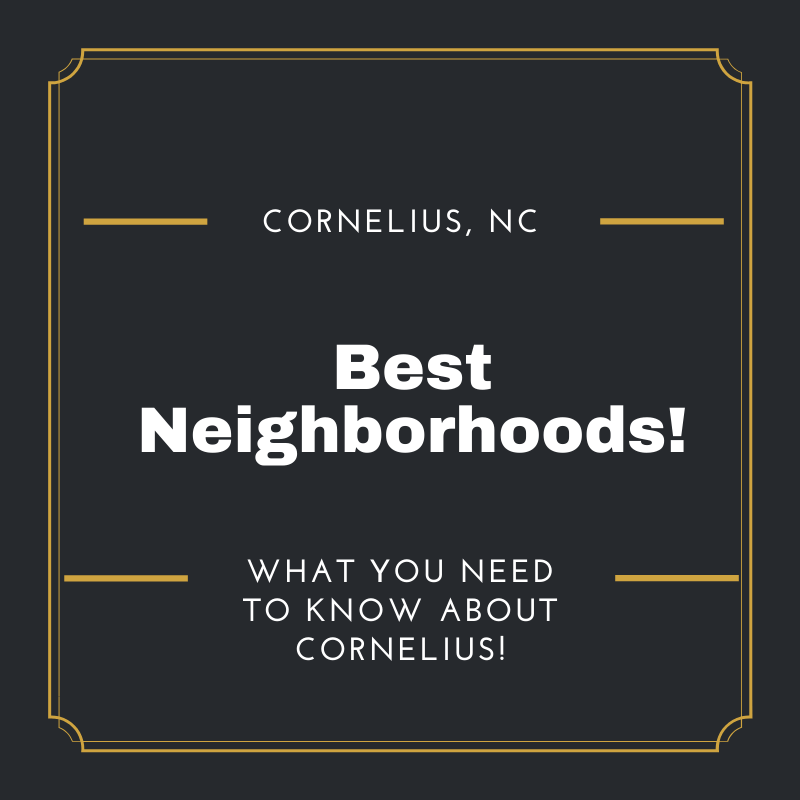 Searching for the best neighborhoods in Cornelius? Our local Cornelius Realtors are ready to help you find the perfect home and learn more about the top subdivisions in Cornelius!
Cornelius, NC is a flourishing community with a reported population of 29,748 in 2018. Located in one of the most desirable areas of the Charlotte metro area, Cornelius is located in Mecklenburg county. Set on the shores of Lake Norman, residents are able to enjoy the relaxing lifestyle of the suburbs, while also given the option to appreciate the vivacious city culture Charlotte has to offer. This is why so many folks love living in Cornelius.
Cornelius is roughly a 20-minute drive from uptown Charlotte, but residents do not have to venture into the city to enjoy top-notch food and entertainment. If you are looking for a home in Charlotte you will absolutely want to check out Cornelius as well. Along with many restaurants and breweries to relish, there are many conveniences in the area to fill your day with fun! Residents of Cornelius are able to enjoy walking and biking trails, beaches, camping, boating, hiking, field sports, and more. Cornelius is a popular destination for those moving to the Charlottearea, as well as homebuyers who enjoy staying active outdoors. The beauty of Lake Norman and the affordability of the Cornelius area are just two of the many reasons you should consider a move to one of these charming neighborhoods!
100 Norman Place
100 Norman Place is a very quaint and private community boasting beautiful views of Lake Norman, the largest man-made lake in North Carolina. This Cornelius neighborhood is a melting pot of architectural designs including transitional, contemporary, and traditional homes. 100 Norman Place offers many amenities including boat slips, tennis courts, a community pool, and direct access to Lake Norman. This is a perfect neighborhood for a homebuyer in search of a more expansive home on the lake.
View Homes for Sale in 100 Norman Place
Bailey's Glen
This Cornelius neighborhood is an active adult community with residents 55 and older. This lively community is only a couple miles from Lake Norman and is right next door to Bailey Park offering soccer and ball fields, tennis courts, walking trails, and picnic areas. The actual neighborhood of Bailey's Glen provides a gardening area, a dog park, and walking trails. The newest addition to this Cornelius community is The Cottage, which is Bailey's Glen new clubhouse at a vast 12,000 square feet. The Cottage offers many activities and niceties such as pool tables, game and hobby rooms, computers, a library, an aerobic studio, and a ballroom. The outdoor area of The Cottage holds pickleball and bocce ball courts, horseshoe courts, a swimming pool, and a grilling area. Should you choose to call Bailey's Glen your home, it is safe to say there will never be a dull moment!
SearchHomes for Sale in Bailey's Glen
Crown Harbor
Crown Harbor is close enough to Charlotte to experience the energetic culture that the Queen City offers, while also being able to benefit from the easygoing suburban lifestyle that many homebuyers and families are searching for. Crown Harbor is a family-friendly neighborhood and holds fun recreational events as well as water sporting and fishing competitions. This community is the only neighborhood in Cornelius to have its own marina and dry dock storage, making it a convenient and favorable place to live if you spend much time on the lake.
View Homes for Sale in Crown Harbor
Harborside Townhomes and Condos
Harborside townhomes and condos offer beautiful options for homebuyers looking for maintenance-free living in the Lake Norman area. This Cornelius neighborhood offers a community swimming pool and is in a convenient location providing an easy drive to all local amenities, restaurants, and shops. Midtown Sundries is a local hotspot offering casual lakeside dining, live music, and is just a short walk from the Harborside community.
SearchHomes for Sale in Harborside
Jetton Cove
Jetton Cove is a Cornelius neighborhood popular among home buyers searching in this area. Offering beautiful single-family homes as well as townhomes, this neighborhood was designed to be bicycle and pedestrian-friendly. These walking trails, which are surrounded by trees and a pond, lead right to Jetton Village. Jetton Village is a shopping complex offering 24-hour grocery stores, restaurants, a gym, and numerous specialty boutiques! This neighborhood is also a short stroll from Jetton Park, which is one of the most popular public parks in Mecklenburg County. Many locals make a day trip to the park to enjoy tennis courts, mountain bike trails, and picnic areas. Jetton Cove itself provides a swimming pool, clubhouse, and playground, all with a beautiful view of Lake Norman!
View Homes for Sale in Jetton Cove
Oakhurst
This Cornelius subdivision is a tranquil, family-friendly location that has neighborly residents and a strong sense of community. At the center of the neighborhood, you will find an open field with a large gazebo, where many community events are held such as the annual Easter egg hunt! Along with beautiful homes built by Gandy Homes, Oakhurst offers townhomes and condos. The neighborhood amenities include a swimming pool, clubhouse, playground, basketball court, walking trails, and a recreation center. At the entrance to this community, commercial real estate property houses a few local favorites such as 131 Main Restaurant, Cork and Cask Beer Store, and others.
SearchAll Homes for Sale in Oakhurst
Robbins Park
Robbins Park, or "The Park" is a favorable Cornelius neighborhood built beautifully around a preserved wooded area. These homes are set on modest lots in order to minimize upkeep and are wonderfully landscaped throughout the neighborhood. The Park provides a number of outdoor amenities such as tennis courts, sports fields, disc golf, swimming pool, clubhouse, walking trails, and picnic areas. The residents of this Cornelius neighborhood are able to appreciate their very own pond with a dock. Robbins Park is only a short walk or bike ride from Birkdale Village, which is a complex housing many popular restaurants, shops, and a movie theater. The Lake Norman marina and boat club are right across the street from Robbins Park, allowing for an easily accessible day on the lake!
View All Homes for Sale in Robbins Park
The Peninsula
The Peninsula is arguably the most beautiful and luxurious neighborhood communities in the Lake Norman area. The Peninsula consists of custom homes on and off of the water, set throughout the lake and the community golf course. The prices of these expansive homes range from $500k to over 4 million. This exclusive neighborhood offersa number of perks and amenities. The Peninsula club at the center of the community is a 35,000 square foot private country club featuring a ballroom and a dining area. Members of the Peninsula Club receive access to the fitness center with personal trainers and boot camp classes, 8 tennis courts, a massage spa, and a swimming pool with a corkscrew slide to entertain the kids… and maybe the adults too! In the event your home is not on the water with its own dock, The Peninsula Yacht Club offers over 400 leasable boat slips with power, boat storage, and provide a short ride to the main channel. This affluent Cornelius neighborhood is just 18 miles north of Charlotte, so residents can enjoy the tranquility of calling Lake Norman home while having the lively city just 30 minutes away.
SearchAll Homes for Sale in The Peninsula
Vineyard Pointe Condos and Townhomes
This Cornelius neighborhood offers beautiful waterfront condos. Vineyard Pointe is one of the few residential areas offering one-day boat slips for lease, making it convenient for a day on the lake. Neighborhood amenities also include a dock, pier, lakeside pools, tennis courts, and a pickleball facility. This community is just a short trip to grocery stores, pharmacies, and shopping complexes.
View All The Homes for Sale in Vineyard Pointe
Final Thoughts on Neighborhoods in Cornelius
The above neighborhoods in Cornelius are some of the best subdivisions in Charlotte! Along with the top neighborhoods in Cornelius we have also written about the best neighborhoods in Huntersville and other places nearby. If you're looking for a great place to live, you will want to check out Cornelius, Huntersville, Davidson, Mooresville, and the other nearby neighborhoods that border the shores of Lake Norman!
Best Neighborhoods in these Lake Norman Towns:
Mooresville best neighborhoods
Moving to Guide for these Lake Norman Towns:
#blog-best-neighborhoods-cta#
#blog-moving-cta#

Find your new home
Search real estate and homes for sale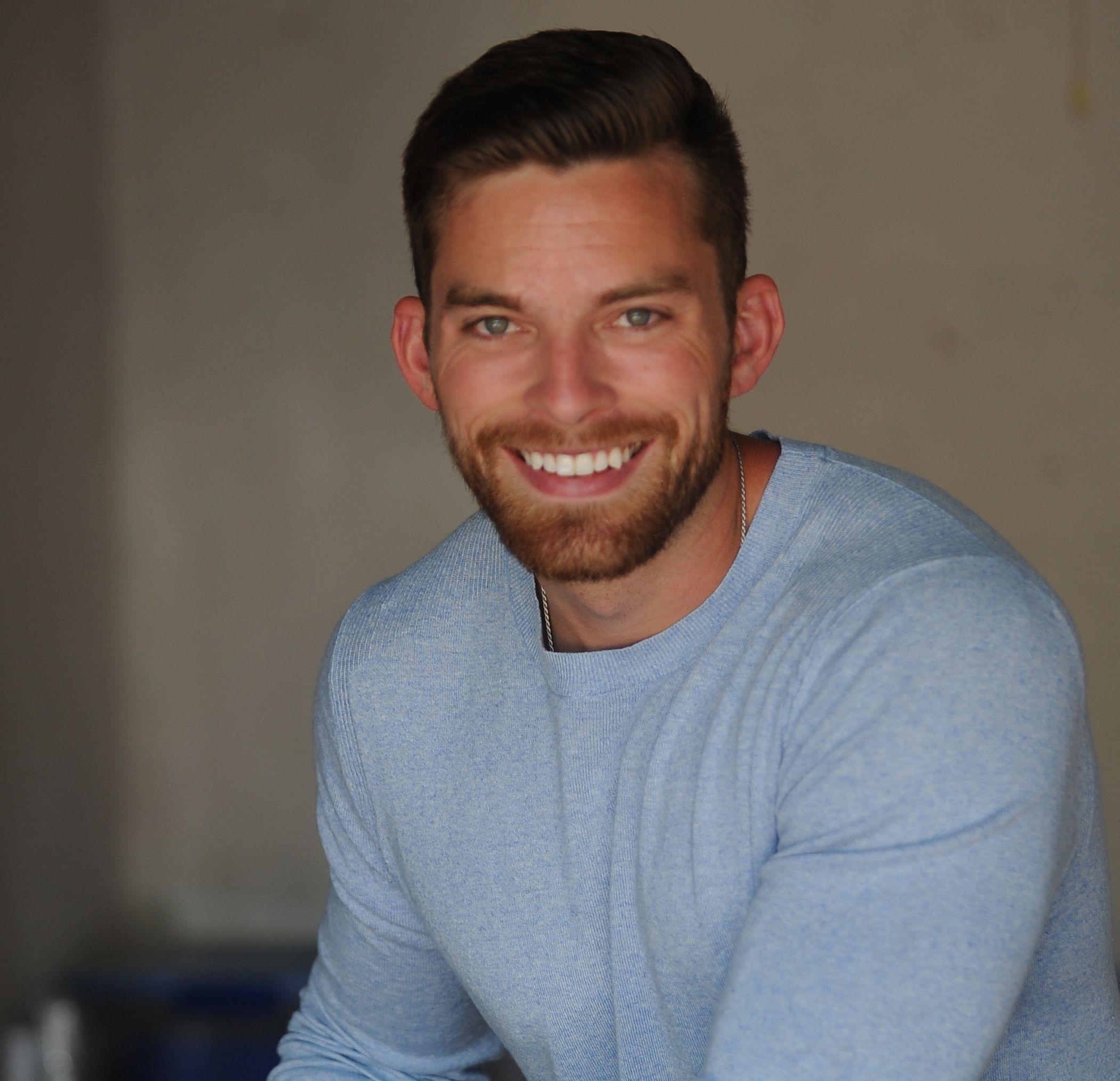 Ryan Fitzgerald
Hi there! My name is Ryan Fitzgerald, and I am a REALTOR®. My goal is to help you learn more about real estate through our Real Estate Blog! Hopefully, you enjoyed the above blog post and it found a way to provide help or value to you. When you're ready to buy or sell a home of your own let us know here. Please feel free to join the conversation by dropping us a comment below.