17 Things To Know BEFORE Moving to Charlotte, NC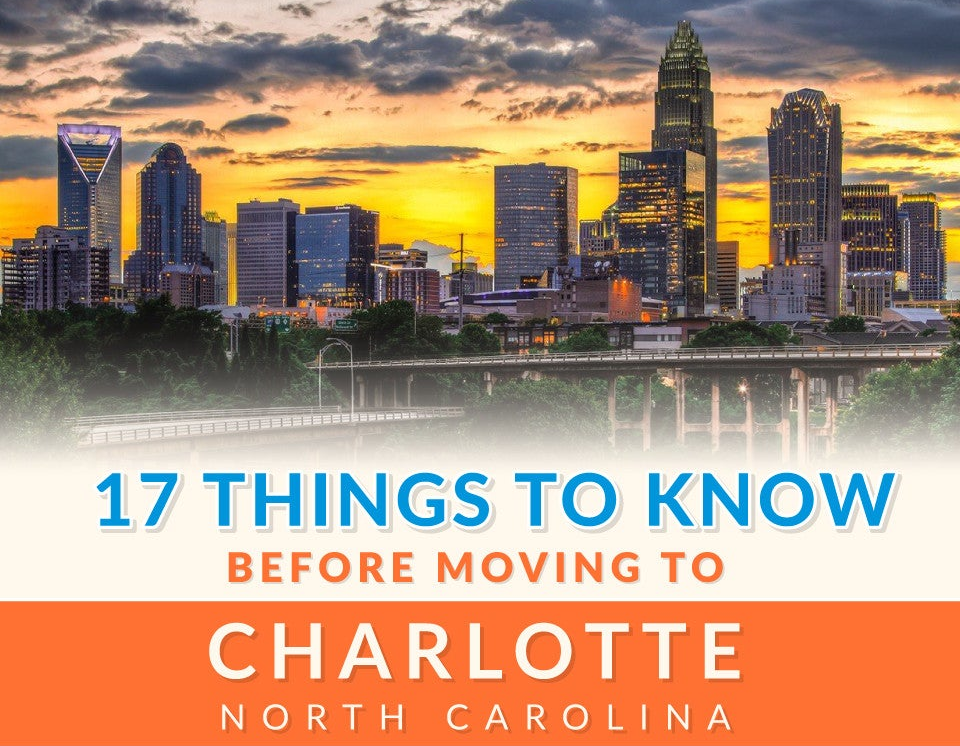 Living in Charlotte, NC
Find out why 100+ people are moving to the Charlotte area daily!
Moving to Charlotte is a popular thing to do these days and the folks who are living here already know why. People who are considering relocating to North Carolina often end up in Charlotte or Raleigh and that is thanks to the pros without many of the cons other places have. We have put together this article on what it is like living in Charlotte to help the folks who are considering moving here. There are many reasons why someone may want to move to Charlotte. Whether it's a job change, a new start, better weather, great food, and entertainment, or even the affordability of the homes for sale in Charlotte makes it an attractive place to live for everyone! Charlotte truly is one of the best places to live and here's why we think you'll agree:

This is part of the reason 100+ people are moving to the Charlotte area each day. The Queen City now holds a population of 872,498 (2019 U.S. Census). Comparatively, 70+ people are moving to Raleigh which now holds a population of 470,000, making these two NC cities some of the fastest growing in the country.
Moving to Charlotte in 2022 seems to be the trend and it should continue to grow well into 2022 and 2023 with the number of people moving here steadily growing. Our website is focused on helping you learn about Charlotte Real Estate and helping you buy homes, we also want to share local Queen City information with you as well. So, Without further ado...
Here are 17 Things you Need-To-Know About Charlotte BEFORE you move here:
---
Community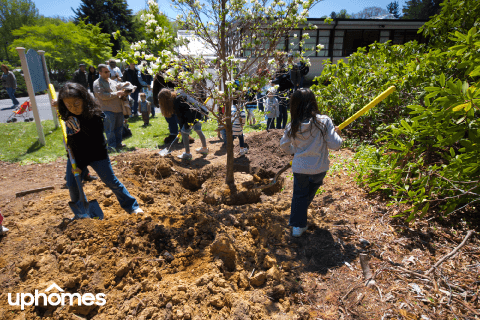 One of the best reasons to move to Charlotte is the community. Charlotte may be one of the biggest cities in North Carolina, however, that small-town charm is not lost. When you're in town you will realize just how passionate everyone is about making Charlotte a great place to live, and how hard people work to keep it that way.
The comfortability that comes with Charlotte is something you will feel right away walking the streets of Uptown. Be prepared for welcoming greetings from the locals who don't know you and will soon become your friend.
What's nice about Charlotte is that it's large enough that you meet new people every day, though, you will likely see the same people regularly if you frequent the same spots! The Charlotte area is relatively easy to travel around with great public transportation that makes owning a car a non-necessity depending on where you live.
A large city with easy access to the Mountains and a short commute to Lake Norman to enjoy a day at the beach or on the water. Charlotte really has it all.
One of the best parts of the Charlotte community is the passionate sports fans. It's tough not to notice just how passionate people are when it comes to the Carolina Panthers, The Charlotte Hornets, The Knights, and let's not forget NASCAR!
---
People
100+ people are moving to Charlotte daily and there is plenty of room for everyone with the space and the number of jobs available.
The people you meet in Charlotte are one of the best parts of living in Queen City. There must be something in the water, or maybe it's the weather, either way, you will notice the energy and the vibe are different than most places. People in Charlotte are seemingly happier than in most other cities and that could be a direct result of the pride people have in where they live.
Charlotte is ranked as the #14 best city to live in the U.S.in a recent U.S. News article. Also on the list is Raleigh, North Carolina which is the state's capital. Both cities are active participants in the top 10 lists of best places to live!
People are attracted to these cities. The community is welcoming because most of the folks have relocated themselves looking for a better quality of life and more opportunities to afford the life they want!
---
City of Charlotte Jobs
The city of Charlotte is one of the best places in the United States for jobs. Whether it's banking jobs, human resource jobs, or a job in general.
Glassdoor recently ranked Charlotte as the #24 best place to find a gig. Our fellow North Carolina city, Raleigh, came in at #4.
With an unemployment rate of 4.9% in 2017 and a median salary that is greater than the U.S. average, Charlotte is an attractive choice for anyone looking for work that pays well!
Bank of America and Wells Fargo are two of the top employers in the Charlotte area. Lowe's and American Airlines are two other large organizations that provide a lot of jobs to Charlotte residents with their company headquarters in the area.
Charlotte's job market is heavy in the Finance and Insurance field, what most people don't realize is that Health Care and Social Work actually is #1 when it comes to total employment numbers. Tech is becoming much more a focus in Charlotte with companies like Amazon putting huge warehouses in the area.
With so many great companies realizing the opportunity in Charlotte there have been a lot of relocating businesses. With the relocation comes relocation for employees as well. This is part of the reason the city is growing so fast and why the job market has outpaced national averages.
---
Affordability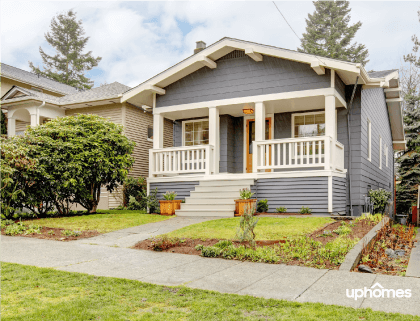 People who are living in Charlotte know how affordable the Queen City is. The median home value is significantly less than the national average (190,000 for Charlotte vs. 211,000 for the U.S. Average). In recent years the homes in Charlotte have started to increase in price far more dramatically than they did in the early 2000s. This is in line with the rest of the United States, with Charlotte appreciating a bit faster.
Part of the reason Charlotte is so affordable is thanks to how affordable land is. Because there is room to build homes, new builders can take advantage of the affordable land prices and build products that are of high quality for an affordable price. Homes in desirable, built-out, locations are far more expensive than you would expect. You may even find that they are more expensive than your expectations depending on where you are moving from.
Those coming from the Northeast will see their real estate taxes decrease dramatically. Some people will pay less for their mortgage than they had in their taxes up in New York or New Jersey.
---
Neighborhoods
If you're moving to Charlotte you'll want to be sure you understand both the neighborhoods and the cities that surround the area. In an effort to help people, we wrote an article on the 19 best neighborhoods in Charlotte for those who are relocating and want to learn more about the area.
With so many great neighborhoods in Charlotte, it can make it difficult to narrow your home search to a select few. If you have any questions or want to tell us more about what you're looking for, we can help guide you in the right direction.
A lot of the best Charlotte-area neighborhoods surround downtown Charlotte where comfort, convenience, and creativity all collide.
A few of the great neighborhoods in Charlotte include Uptown (also known as Downtown Charlotte), Myers Park (an affluent community), and places a little further away like Lake Norman or Gastonia, each of which offers something different whether it's a lake or the mountains.
---
Coffee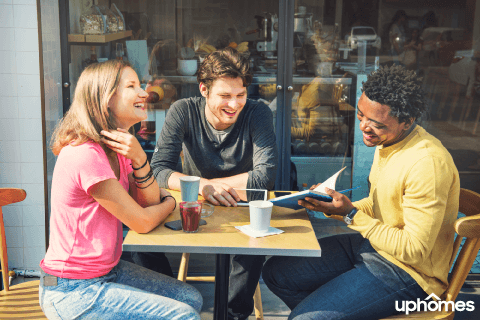 If you're anything like me coffee is a big part of your life and you love a commitment to great, upbeat, and energetic, local coffee shops.
Charlotte is a great place for coffee lovers, plain and simple. If you're a local uptown coffee enthusiast a few of your local favorites are likely to include Corkscrew (also a wine bar so bonus points, obviously), RUSH, and Not Just Coffee which has several locations, as well as Coco and the Director. Each coffee shop offers something unique that others may not. One commonality among them all is the tasty coffee and great customer service/experience. If you're any sort of coffee connoisseur, Charlotte is a great place to check out.
A lot of these coffee shops offer great remote offices for those of you who want to skip the office, or simply can't work from the house (like me).
While coffee may get your morning started, you may be looking to switch to something a bit stronger after work.
---
Beer/Wine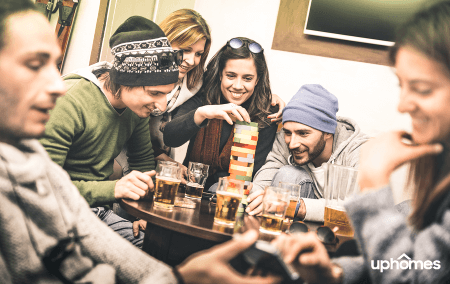 Charlotte is largely committed to the beer and wine scene with seemingly hundreds of breweries, excellent vineyards, and some unique experiences you won't find in other cities.
There are so many great breweries and vineyards in the Charlotte area that you may never run out of places to visit! Whether you're moving to Charlotte or just visiting a handful of the breweries you have to check out include: Blue Baze, NoDa Brewing, Legion Brewing Triple C Brewing, Catawba Brewing, and Birdsong Brewing. There are probably close to a hundred other local craft breweries in Charlotte you won't have to go far to find some good ones!
A few of the Charlotte area vineyards that are worth exploring include Dennison Vineyards, Vesuvius Vineyards, and Stony Mountain Vineyards.
One of the great things about North Carolina is that there is an affordability factor you can't find in many other states which allows small businesses to succeed. This paves the way for great local beer and wine!
---
Food
Restaurants in Charlotte are part of what makes the city such a great place to live. If you have a chance to visit Charlotte or recently relocated, here are a handful you have to try!
Haberdish- A local Charlotte restaurant that is an absolute must-try! A southern Milltown kitchen and cocktail bar brings to life the history of Charlotte by crafting an experience that combines both cooking techniques and land tables that bring the mill town's history to life through food!
Located in NoDa, a great neighborhood 2 miles north of Uptown.
Midwood Smokehouse - If you're looking for some North Carolina BBQ, Midwood Smokehouse is a great place to enjoy a meal. With some great reviews online and even a presidential visit under their list of accolades, Midwood Smokehouse will not disappoint. With 5 locations around the Charlotte area, there is bound to be one near you!
Good Food on Montford - 'Taste without borders' This restaurant does things differently. Award-winning chef Bruce Moffett has created a Tapas-Style restaurant with the New York Times calling it a top place to dine in Charlotte.
The Fig Tree Restaurant - Located in the historic Lucas House, The Fig Tree Restaurant is one of the premier dining establishments in Charlotte. The menu is inspired by seasonal French and Italian cuisine. If there is anything this restaurant knows it's both high-quality ingredients and how to pair the right foods with the right wines!
The Cellar at Duckworth's - Winner of the Diner's Choice Award in 2017 on Open Table, The Cellar at Duckworth's is an American Gastropub. A combination of gastropub fare with some great signature cocktails. TCAD takes everything one step further and pays great attention to detail, especially when it comes to their rare beers that are only served at their appropriate temperatures to their styles.
---
Weather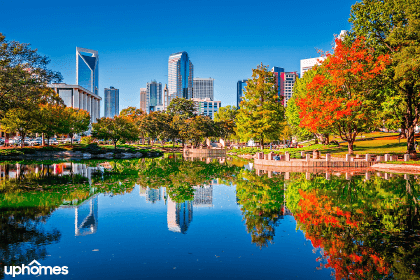 The weather in Charlotte is one of the best reasons to move to the Queen City, especially if you're coming from a place where you can't go outside for 6 months of the year due to the cold. If you love skiing or the Mountains you don't have to go far for a great day of winter sports! With Blowing Rock, Banner Elk, and Boone not too far away you can enjoy a great day on the slopes. If the beach is more your style, Lake Norman is a 25-minute drive north of Charlotte and is one of the most popular spots in North Carolina.
Charlotte has all four seasons and some absolutely stunning foliage come the Fall. The Winter months are relatively easy when compared to the north. It's not often it snows, though we typically see snow once or twice per year. If you head to the Mountains you will find fresh white powder as the temperature drops.
Summers in Charlotte can get a little hot at times, though it's something you'll become accustomed to. The summers are nothing like the blazing heat found in southern states like Florida or Texas.
Moving down to NC from Boston allowed me to spend far more time outside than I was able to up north. If you enjoy being outside like I do you will love the weather here in Charlotte!
---
Education
One reason a lot of folks settle on Charlotte for their relocation as opposed to other cities is due to the level of quality of education their children will receive. The Charlotte-Mecklenburg area, the largest school district in the Charlotte area, includes 169 schools and around 150,000 students K-12.
A few great places to learn more about the schools in Charlotte are on websites like Great Schools or Niche which will give you different feedback on the best schools in the Charlotte area. One of the things to be cautious of when moving to Charlotte is that with all of Queen City's growth schools can often be re-districted. New schools are being built all over the city, so if you're relocating from out of town let us know if you have any questions
Charlotte places high importance on education and with colleges like Davidson, UNCC, as well as Duke, UNC, NC State, Wake Forest all within a couple of hours' drive, it's no wonder. These in-state colleges all offer great value for Charlotte residents.
---
Sports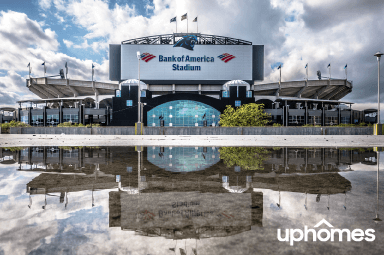 The Carolina Panthers, The Charlotte Hornets, The BB&T Knights, NASCAR, and more, make Charlotte a great city for sports. The pride the city has for its teams is incredible. Walking down the street in Uptown Charlotte you will see the logos for each team all over the city.
If you love a night out the teams in Charlotte provide great entertainment. The BB&T Knights are a Triple-A baseball team and the stadium is absolutely amazing. Located right in the heart of Uptown you'll see skyscrapers encompassing the beautiful ballpark. Whether you're at a Panthers game, Hornets game, or Knights game, when the game is over you have plenty of options if you want to keep the night going for dinner or drinks.
---
Nightlife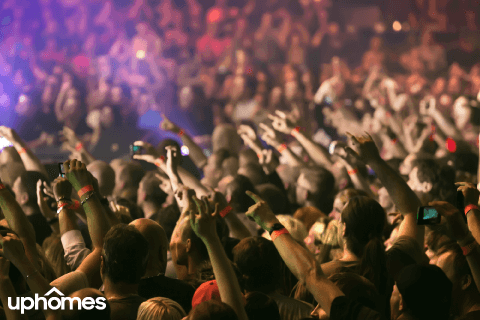 Charlotte has some great nightlife for people of all ages and relationship statuses.
Center City's nightlife scene includes a wide variety of bars, restaurants, clubs, pubs, live music, events, entertainment, and more!
If you're looking for live music you'll find it in Charlotte. Whether it's rock, jazz, hip-hop, country, or bluegrass it's playing live somewhere in Charlotte. Or if free is more your style there are always free concerts or free live music going on as well. Some of the best free music you will find just walking the streets of Charlotte or at a random pub one night when you are bar hopping
Maybe it's girl's night and you want to grab dinner and a glass of wine at a wine bar. Or maybe it's a guy's night out and you want to hit the game and jump from pub to pub. Or maybe it's family night and you're looking for dinner and maybe a concert/movie in the park. There's always something going on in Charlotte for everyone!
Whether or not you're a weekend warrior, it's always nice to know you have the opportunity to enjoy a night out when you choose to do so.
---
Music
For those living in Charlotte, it should come as no surprise how passionate the community is about their live music! Whether you're at a local bar, coffee shop or large music venue there is always live music being played in the Queen City.
For those moving to Charlotte, you will find that the large concerts take place at venues like the PNC Music Pavilion, The Fillmore Charlotte, Charlotte Metro Credit Union Amphitheatre, Spectrum Center, and more.
Don't feel like spending money on a concert? You're bound to be able to find free live music somewhere in Charlotte!
Bars like Connolly's, Howl at the Moon, Corkscrew feature live bands and pianists that will blow you away.
Last summer there were free concerts happening seemingly every weekend somewhere in Charlotte.
If all else fails, grab a coffee in Uptown and walk the streets. There are always random live performances on the streets and these are often so engaging that large crowds will form captured by the music.
---
Beach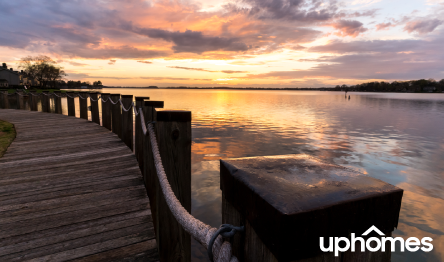 One of the best beaches in the Charlotte area is found in Cornelius on Lake Norman. Other lakes include Lake Wylie and the Catawba River Mountain Island Lake. Charlotte does not border any oceans, though the massive lake makes it easy to forget. If you're looking for places to hang out on the water or relax on the beach Lake Norman is a great spot.
Some of you may be reading this and thinking 'a lake?' how can you compare that to the Ocean? You really can't - the Ocean is about 3-4 hours away... Charlotte to Wilmington is 3 hours 20 minutes. If you're anything like my Mom, you will leave at 6 am and you can be the first one on the Beach :)
With so many great lakes in the area, you may find that the need to travel that far for water is reduced. Lake Norman, Lake Wylie, Catawba River are all great spots if you want to spend the day on a boat with some family and friends.
---
Mountains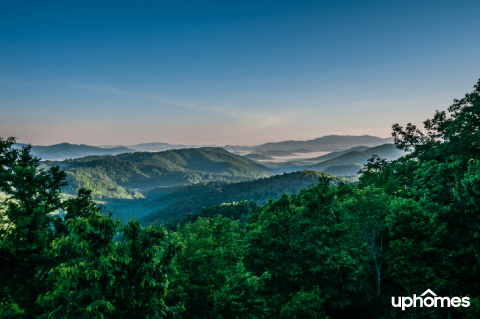 One of the best parts of moving to Charlotte is that not only are you near the beach you're near the mountains as well.
You have the urban lifestyle of a major city in Charlotte with a seriously epic outdoor lifestyle outside of the urban metro.
Crowders Mountain State Park is a 30-40 minute drive from Charlotte located in Gastonia. The mountain offers challenging hikes, beautiful views, towering cliffs, and 25 miles of surrounding Piedmont. With 11-trails to choose from and 9 acres of lakes available for fishing, this is a great spot to enjoy a day outside. Grab a canoe rental and spend the day exploring all areas of the lake! There are plenty of camping sites available! For the thrill-seekers, rock climbing and bouldering are available as well with a permit in designated areas.
With mountains like Banner Elk, Blowing Rock, Chimney Rock, and mountain cities like Asheville and Boone you don't have to go far to enjoy some truly great hiking and scenic trails.
---
Golf
One reason people love living in Charlotte is the ability to play golf year-round. You can't drive 10 miles in the Charlotte area without going by a golf course.
Some of the top golf courses in the city of Charlotte include the Quail Hollow Club, the Charlotte Country Club, and Myers Park Country Club. Not far away is Trump National Golf Club in Mooresville, NC north of Charlotte closer to Lake Norman. Additionally, some of the best golf courses in the world are found in Pinehurst / Southern Pines which is a 2-2.5 hour drive away from Charlotte. Certainly worth the trip as Pinehurst No.2 is where the Men and Women play the U.S. Open on occasion!
Charlotte, being so close to South Carolina, affords you a convenient opportunity to play on some courses outside of the state as well.
Other Things to Consider About Charlotte:
Living in Charlotte, NC is not the right move for everyone. It is, however, one of the best places to live in the country, especially if you love a big city with a small-town feel! The city of Charlotte has the type of personality that is easy to fall in love with thanks to the people that live here. Whether you're living in the suburbs or downtown you are going to quickly fall in love with Charlotte!
Charlotte Cost of Living
Charlotte offers an affordable cost of living that brings many people to the area each year. Over 40% of Charlotte's population has moved from another state in search of the southern charm Charlotte offers.
Real Estate Charlotte is lower than the national average. Combined with the reasons above, Charlotte is looking more and more attractive to many people. Check out the homes for sale in Charlotte to see just how far your money will go and compare that to other cities. You'll find far more square footage, better locations, and commutes as well as a higher quality of life thanks to the affordability of Charlotte!
The basic cost of living in Charlotte is lower than the national average by about 8% making the Queen City a great place to live!
What are the pros and cons of moving to Charlotte?
Moving to Charlotte NC has many pros and cons depending on your own unique situation. For one, it's far more affordable than most other cities, has a much more wild Winter than folks living in the North and the community itself is very welcoming to newcomers. For each individual the pros and cons will be different, whether you're moving from California, Chicago, or even from NY, there is no doubting Charlotte's awesomeness!
Moving to Charlotte Without a Job
If you don't have a job and you're moving to Charlotte, have faith! Many folks before you have done it and done it successfully. Charlotte is one of the best places in the country for employment and has one of the lowest unemployment rates of any big city.
If you are looking for employment you'll have an easier time finding it in Charlotte than you will in most places across the country. Take solidarity in the fact that many folks who are moving to Charlotte do so without a job and find employment pretty shortly after. Even if it's not your dream gig, it's a starting point!
What County is Charlotte, NC In?
Charlotte, NC is located in Mecklenburg County with another seven counties surrounding including Gaston Country, Cabarrus County, Union County, Iredell County, Lancaster County, Lincoln County, and York County.
Where to Live When Moving to Charlotte NC
Many folks want to know where the best places to live are when Moving to Charlotte. There are so many great neighborhoods so it really depends on what you're looking for. If you want a new construction neighborhood with a lakefront view and a golf course you'll want to check out a neighborhood like The Palisades. Maybe you like the hustle and bustle of downtown Charlotte as well as the convenience of all of the action Charlotte has to offer! Either way, you are sure to find something you will love in the Charlotte area and by reaching out to us we can help you find the perfect place!
#blog-moving-cta#
#blog-best-neighborhoods-cta#

Find your new home
Search real estate and homes for sale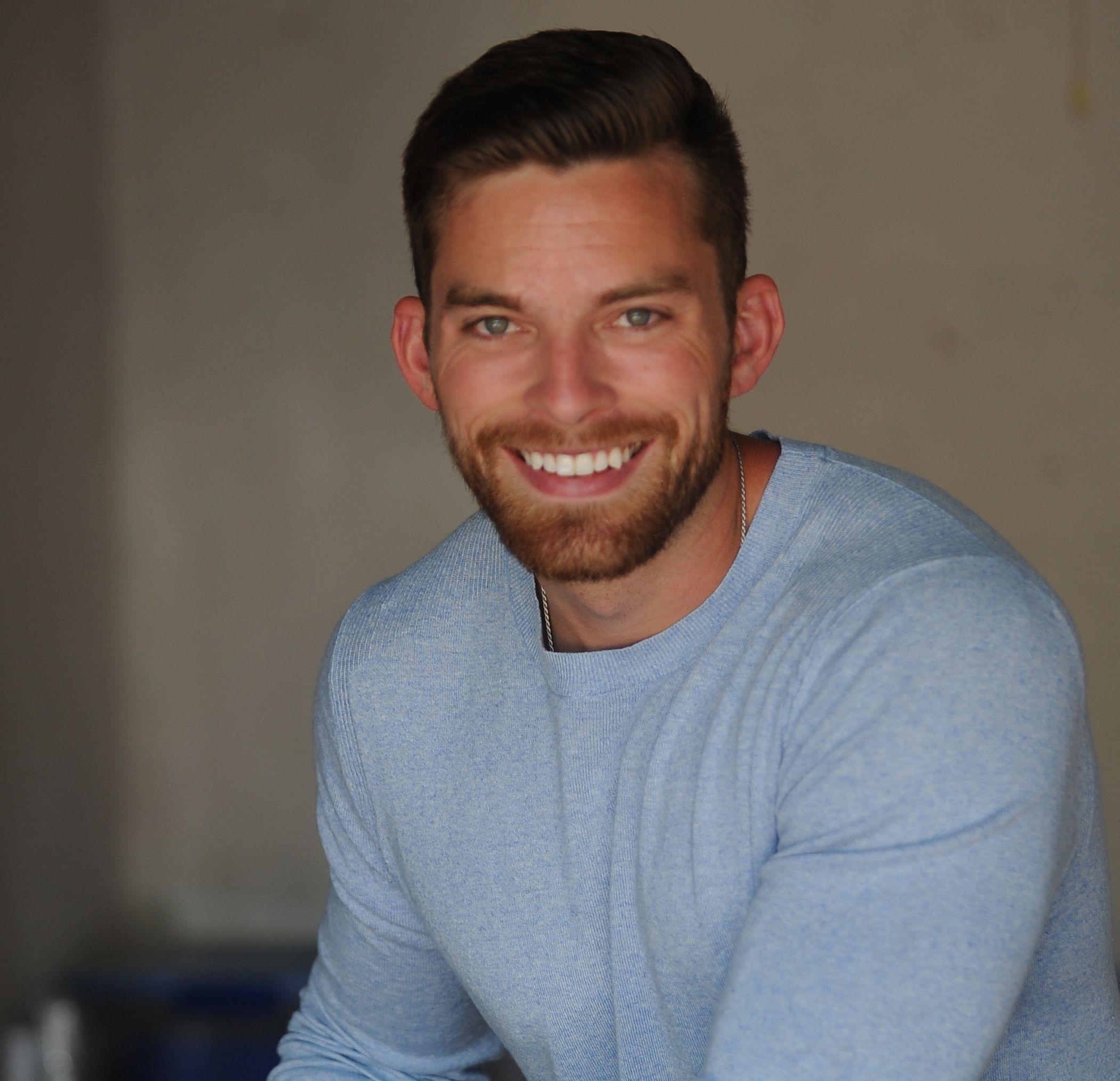 Ryan Fitzgerald
Hi there! My name is Ryan Fitzgerald, and I am a REALTOR®. My goal is to help you learn more about real estate through our Real Estate Blog! Hopefully, you enjoyed the above blog post and it found a way to provide help or value to you. When you're ready to buy or sell a home of your own let us know here. Please feel free to join the conversation by dropping us a comment below.