10 Things To Know BEFORE Moving to Raleigh, NC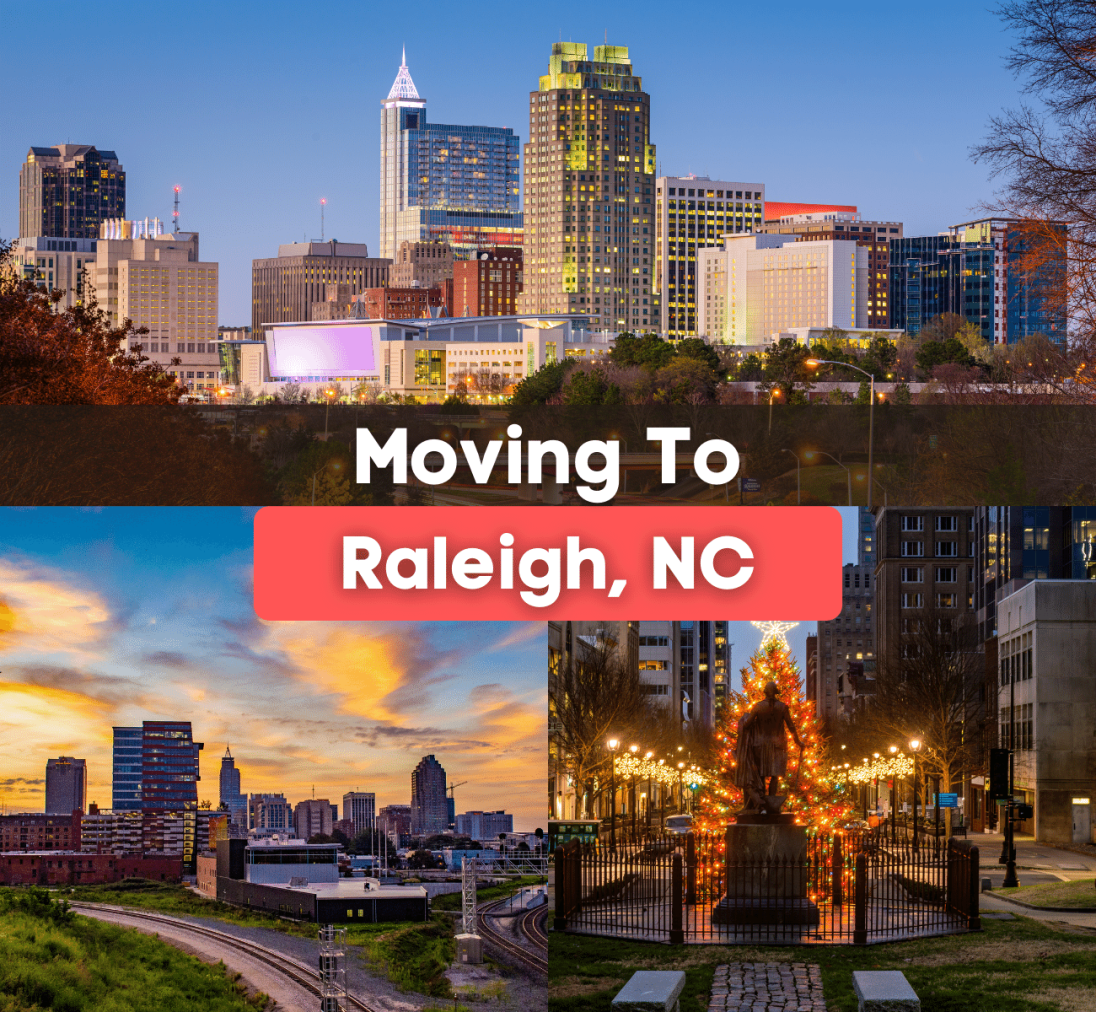 Living in Raleigh, North Carolina
Thinking about moving to Raleigh, NC? Here is what it's like living in Raleigh!
Whether you are moving to Raleigh soon or just recently contemplating the move, this guide will provide you with all you need to know about the city to help you relocate. We are the sister company of Raleigh Realty, so if you're looking to partner with the best Realtors, reach out to them or check out the homes for sale in the area!
Ranked number one on the list of the best places to live in North Carolina and ranked number six on the list of the best places to live in the United States in 2022-2023 by U.S. News and World Report, it is no secret that everyone loves living in Raleigh, NC.
Known as the "City of Oaks" for its abundance of oak trees, Raleigh is a great place to live and is considered one of the fastest-growing cities in the United States. Raleigh is not only the state capital of North Carolina but is the largest city in the Research Triangle Region which is comprised of Raleigh and its neighboring cities Durham and Chapel Hill.
Home to numerous technology companies and multiple sought-after educational institutions, Raleigh is often described as one of the Southeast's most unique and high-spirited cities that blends tradition with modern living.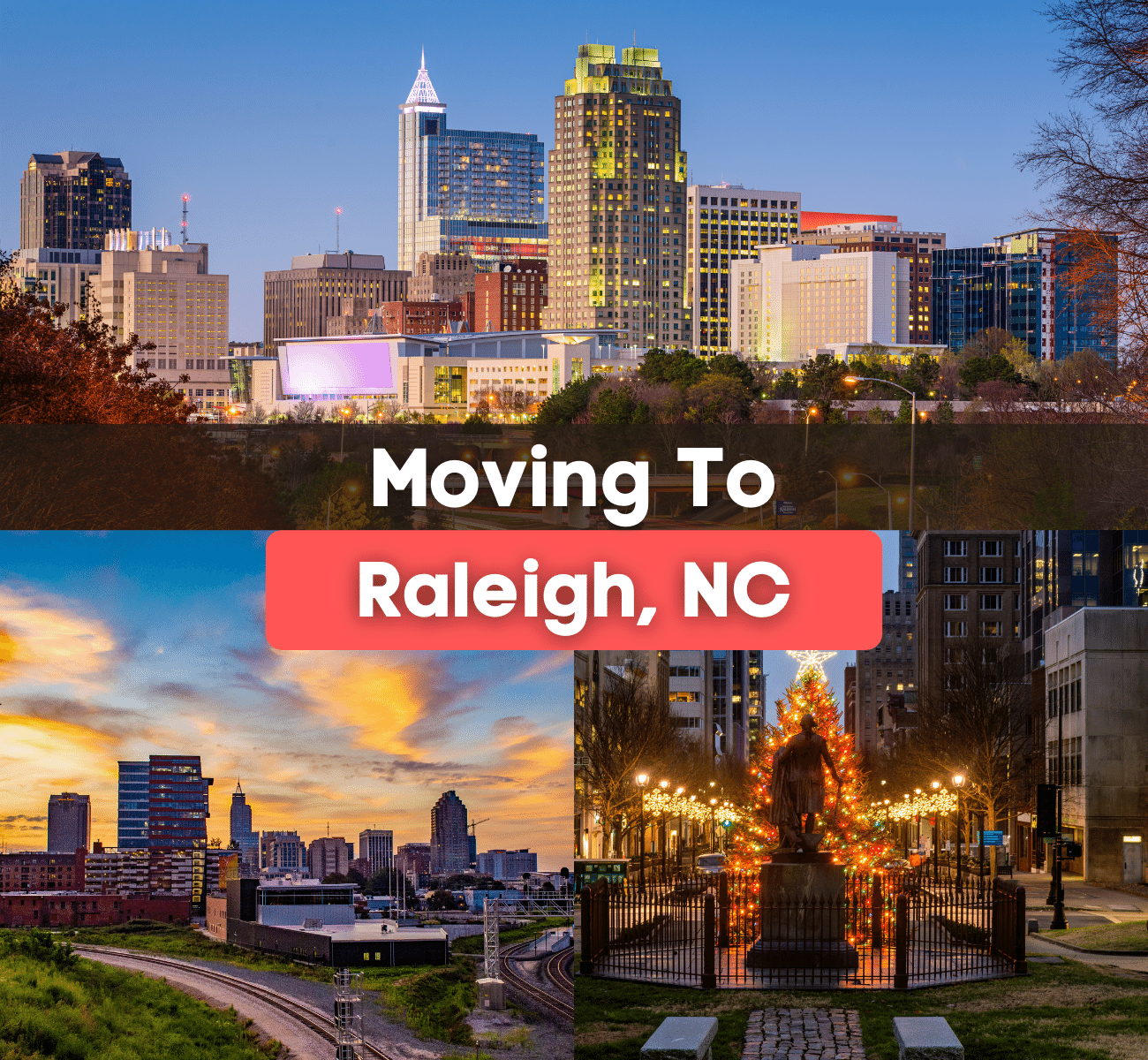 As a hotspot for new research and development, Raleigh is the second-most populous city in North Carolina right behind Charlotte with a population of over 469,000.
Attracting more than 5,000 new residents to the Triangle area every month, Raleigh and the rest of Wake County are growing twice as fast as the rest of the state on average and there are no signs of slowing. In large part thanks to some amazing suburbs like Cary, Apex, Holly Springs, and Wake Forest.
So whether you are interested in buying a home in Raleigh or want to know why so many people are flocking to Raleigh, then make sure to keep reading.
Here are the 10 things that you should expect when moving to Raleigh, NC!
Affordable Cost of Living
The cost of living in Raleigh is relatively affordable with an overall cost of living score of 103 which is only 3% higher than the national average. Though housing costs are rising as the market continues to grow, the low property taxes in Raleigh make owning a home easier than living in other similar-sized metropolitan areas.
With housing prices 30% lower than the national average, utility prices 4% lower than the national average, and transportation expenses 8% lower than the national average, this affordable living is one of the reasons why so many people are deciding to move to the area.
While housing may be the most significant expense for most households in America, Raleigh is making headlines as the only major technology city that continues to have home prices that are under the national average.
With a family of four estimated to spend up to $3,207 per month without rent and a single person estimated to spend up to $894 per month without rent, you will certainly get more bang for your buck when living in Raleigh.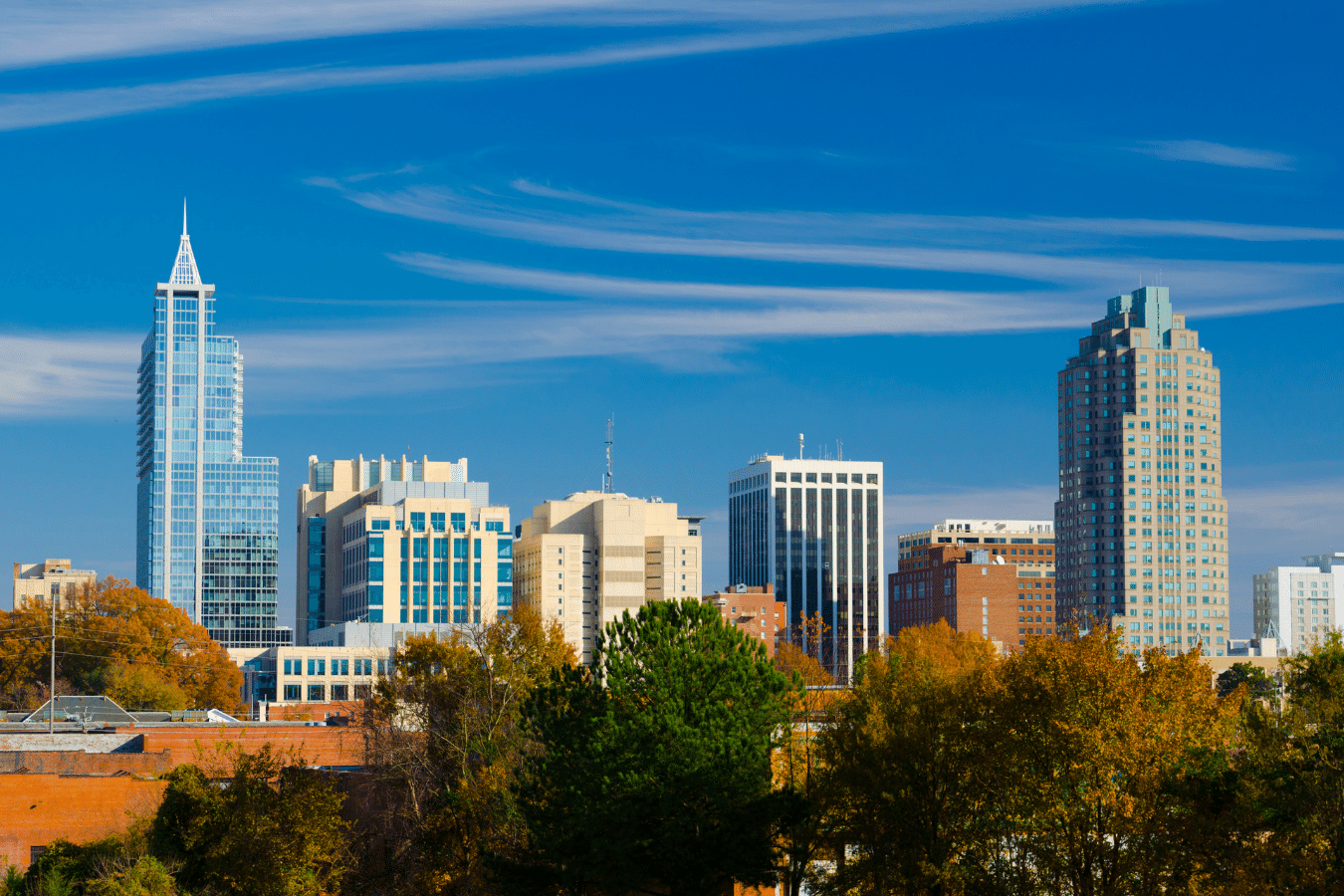 Booming Job Market
Ranked as the third-hottest job market in the country in 2022, Raleigh has been experiencing massive job growth as more and more companies decide to move to the area.
Named as one of the "Best Cities for Jobs in the United States," according to a new report, there are more than 50,000 job openings available all with a median average salary of $55,000.
As part of the infamous Research Triangle Park (RTP) which is made up of the three surrounding cities of Raleigh, Durham, and Chapel Hill, Raleigh is home to hundreds of companies that are all dedicated to science, technology, research, and innovation.
Since Research Triangle Park is the largest leading research and science park in all of North America, Raleigh continues to welcome large corporations to the area which has caused a huge job market explosion over the last five years and there is no sign that this growth will slow down anytime soon.
Even though a new study shows that Raleigh still ranks behind Austin, Texas, and Silicon Valley in California when it comes to technology job growth over the past decade, Raleigh will soon be welcoming technology leaders to the area including Apple which will bring up to 3,000 new jobs, Google which will bring 1,000 new jobs and Toyota which will bring up to 1,750 new jobs.
Housing Market
With home values increasing over 28.8% over the past year and home values increasing by nearly 70% over the past five years, the housing market in Raleigh is competitive and growing by the second.
Currently in a buyers market as of April 2022, this means that the supply of homes is greater than the demand for homes which solidifies the fact that there is no better time to buy than right now.
Since there has been an increased demand for homes since the early start of the pandemic, rising home prices and buyer incentives are a common occurrence in Raleigh that the city has been experiencing over the past few months.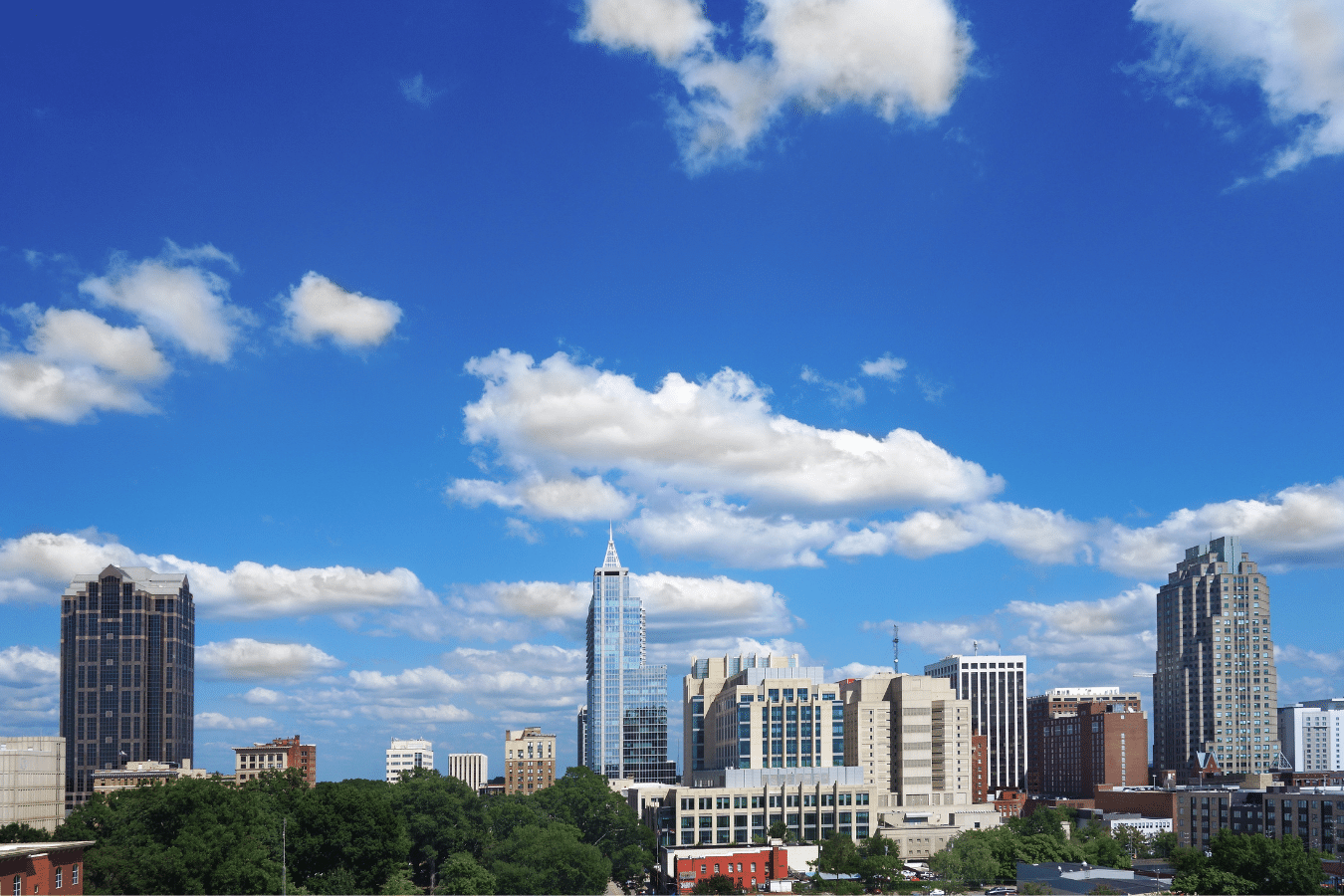 Beautiful Weather
Experiencing all four seasons, Raleigh is a diverse area when it comes to weather. While the weather in Raleigh is truly a great reason to relocate all on its own, the temperate climate that the city experiences calls for hot and muggy summers, and short and cold winters.
While it may not snow as frequently as it does in the North Carolina mountains, Raleigh receives an average of 3.7 inches of snowfall per year with the most falling generally around February if any accumulates at all.
On the other hand, the summer months are known for their high humidity and significant rainfall with an average daily high temperature of over 81 degrees Fahrenheit.
Exceptional Education
It is no secret that Raleigh has some of the best schools in the nation. Raleigh has been ranked as the second most educated city in the country by Forbes since the Triangle area is home to a total of 18 colleges, universities, and community colleges.
Not only are there several top-rated public schools in Raleigh that will prepare your children for success both inside and outside of the classroom, but with world-class universities such as North Carolina State University, Duke University, the University of North Carolina Chapel Hill, Meredith College, and Peace University all found close to Raleigh, it is understandable that Raleigh places such an importance on quality education.
If you are moving to Raleigh and have children that will be attending one of the many great public schools found in the area, it might be a good idea to search Wake County Homes for Sale by School District to ensure that you find a fantastic home in the school district of your choosing.
Beaches
Did you know that Raleigh is only about a short two-hour drive from the nearest beach off of the coast? This means that you can enjoy endless amounts of beach days in the summer for some fun in the sun and sand.
Since Raleigh is located so close to some of the best beaches in North Carolina, it is no wonder that residents can be found taking quick day trips and long weekend getaways to favorites such as Wrightsville Beach, Carolina Beach, and Sunset Beach.
Also found only about a three-hour drive from the beautiful beaches of the Outer Banks, which are barrier islands that separate the Atlantic Coast from the mainland, most Raleigh residents venture to OBX for their quiet open-sea beaches, shipwreck diving experience, and unique attractions that make it such a prized destination.
Check out our moving to the Outer Banks and best neighborhoods in the Outer Banks guides as well as the best beaches in North Carolina!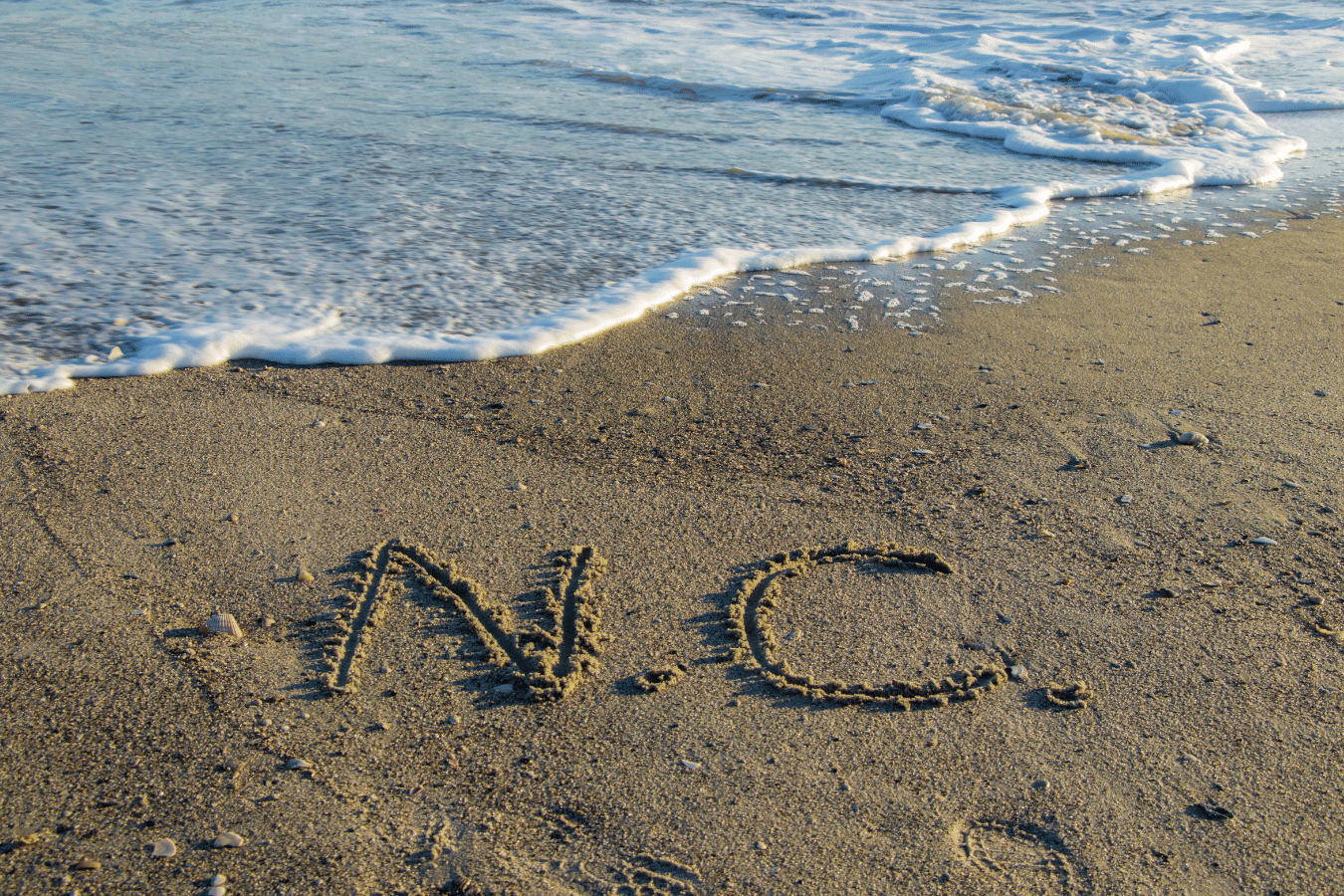 Mountains
After taking a trip to the beaches on the east coast during the warmer months, make sure to venture to western Carolina to visit the breathtaking Blue Ridge Mountains and the Great Smoky Mountains National Park.
While the Blue Ridge Mountains extend from Georgia to Pennsylvania, the highest peaks can be found here including Mount Mitchell which makes for great hiking and camping opportunities.
If you are looking to explore the North Carolina mountains then do not forget to refer to the moving to Asheville and best neighborhoods in Asheville guides or check out the homes for sale in Asheville.
Delicious Food
Ranking as a top food destination in North Carolina, Raleigh has no shortage of amazing restaurants that you need to try. Best known for its Carolina-style barbecue and creative southern comfort cuisine, Raleigh is no exception when it comes to trying authentic southern favorites.
With over 1,200 Raleigh area restaurants to choose from for your next meal, there is always something new to try that everyone will enjoy no matter what you are in the mood for or what dietary restrictions you have.
Since we know how overwhelming it can be to decide where to eat, our team has compiled a list of the 17 Best Restaurants in Raleigh that will have your mouth watering in no time.
Plus, if you are looking for places to eat specifically in Downtown Raleigh, then we have made a guide for that as well. Make sure to read our list of the 7 Best Downtown Raleigh Restaurants!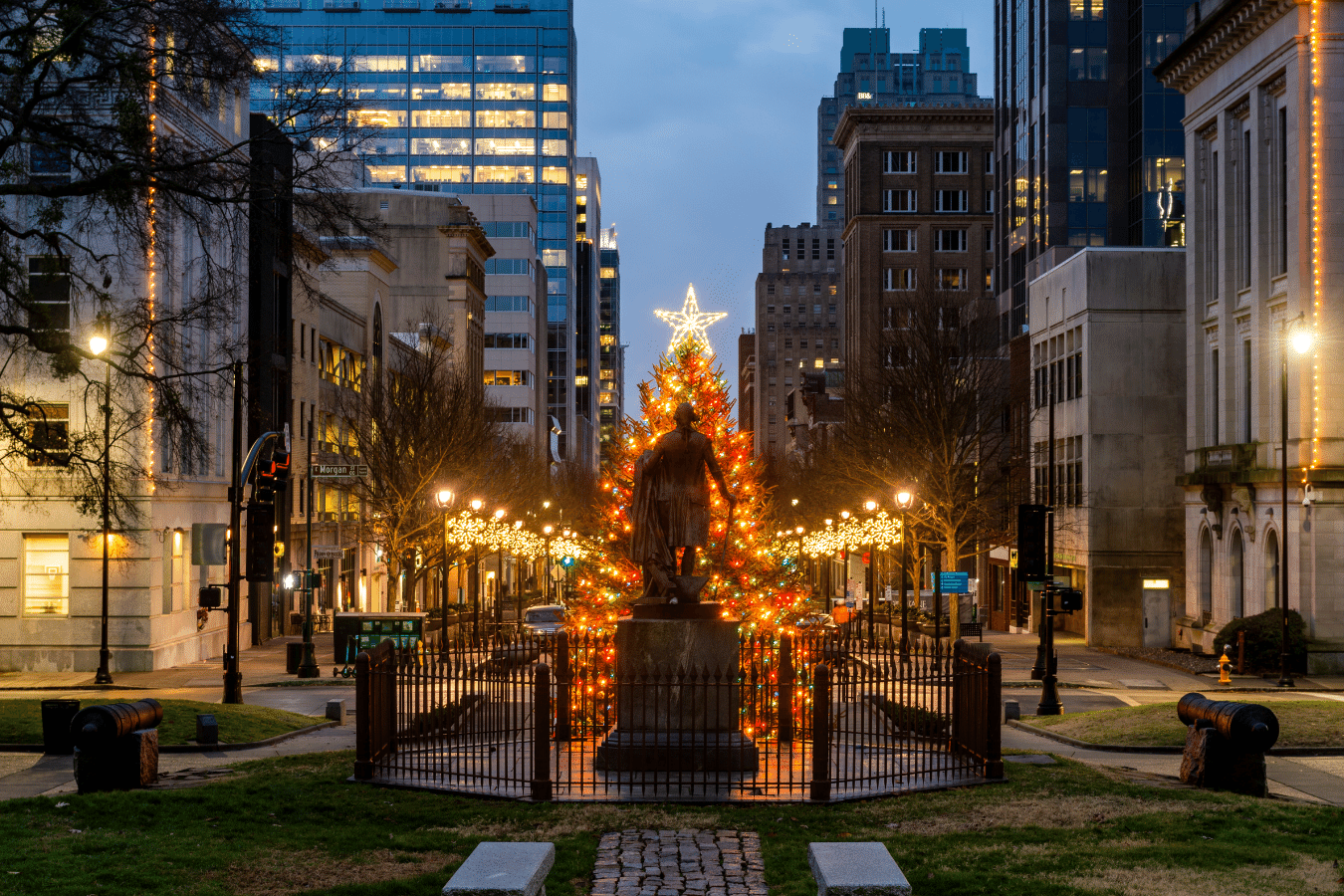 Craft Beer
Brewing some of the best craft beer on the east coast, Raleigh is attracting visitors from all over the country specifically to sample flights from the many local breweries that are found right here in Raleigh.
Home to over 120 craft breweries in North Carolina, 25 of which are found in Raleigh, residents and visitors alike will have the opportunity to try beer from some of the most popular craft breweries in Raleigh including Raleigh Brewing Co., Trophy Brewing, and Lonerider.
Sports
While the Carolina Hurricanes NHL team is the only professional sports team based out of Raleigh, there are plenty of amazing fanbases for college basketball and football that are routing either for NC State, UNC-Chapel Hill, or Duke University.
Even though college sports may be a big deal in Raleigh and is an excuse for fans to tailgate, there are also two Minor League Baseball teams in the Triangle area, the Durham Bulls and the Holly Springs Salamanders, that are fun to cheer on from the stands.
Pros and Cons of Relocating to Raleigh
Pros:
Affordability
Thriving job market
Excellent education opportunities
Amazing restaurants
Accessibility to Research Triangle Park
Family-friendly atmosphere
Beautiful weather
Close to the beach and the mountains
Cons:
Competitive housing market
The cost of living is slightly higher than the national average
Extreme pollen in the spring is detrimental to seasonal allergies
High humidity
Heavy traffic during rush hour
Explore Raleigh, NC with Uphomes
While there are certainly many great reasons to move to Raleigh, perhaps one of the best parts is its small-town feel which provides multiple opportunities to meet new people and network with other like-minded individuals.
Since Raleigh exudes southern charm and hospitality, expect to always encounter a friendly face no matter if you are at the grocery store or attending one of the many local events that the city puts on.
The fact of the matter is that there is always something for everyone to enjoy since there are so many things to do in Raleigh.
While Raleigh may come with its list of pros and cons, there is no right or wrong choice when it comes to buying a home in Raleigh or choosing between the best neighborhoods in Raleigh.
Not only does our team love helping you learn more about moving to Raleigh, but our website provides only the most advanced features and up to date information to narrow down your search when it comes to finding new construction homes for sale in Raleigh, townhomes for sale in Raleigh, or luxury homes in Raleigh.
Also providing other great resources including local guides about nearby cities such as moving to Durham, NC and moving to Charlotte, NC, there is no better website to help you with your home search.
When you or anyone else you know is interested in buying a home, make sure to refer to some of the many great resources that can be found on our website. We are always here to help. Do not hesitate to contact us directly today to get in touch with one of our local Real Estate Agents to assist with your relocation or to answer any questions that you may have about purchasing a home.
Other Local Moving Guides:

Find your new home
Search real estate and homes for sale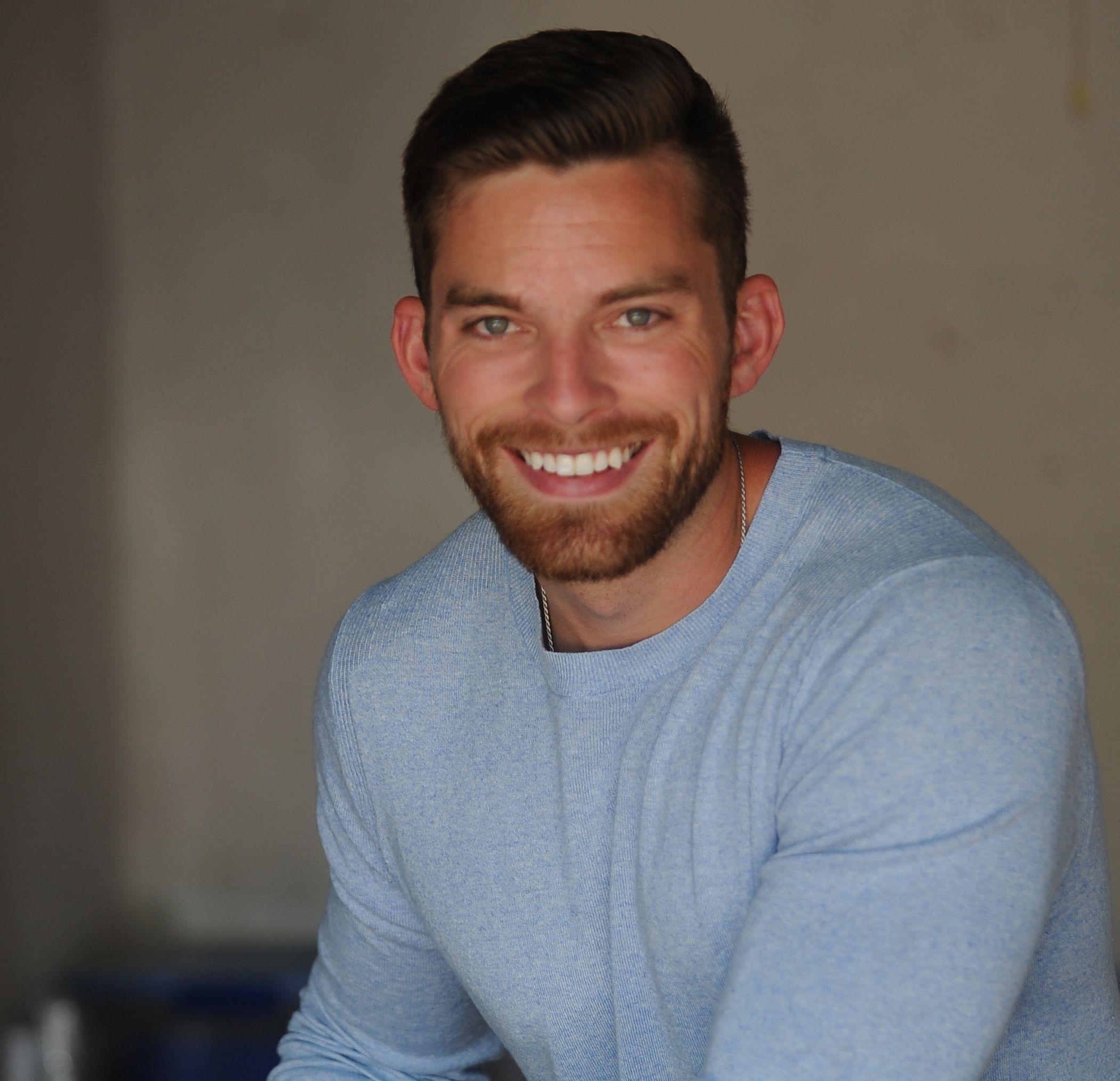 Ryan Fitzgerald
Hi there! My name is Ryan Fitzgerald, and I am a REALTOR®. My goal is to help you learn more about real estate through our Real Estate Blog! Hopefully, you enjoyed the above blog post and it found a way to provide help or value to you. When you're ready to buy or sell a home of your own let us know here. Please feel free to join the conversation by dropping us a comment below.