10 Things to Know BEFORE Moving to Cary, NC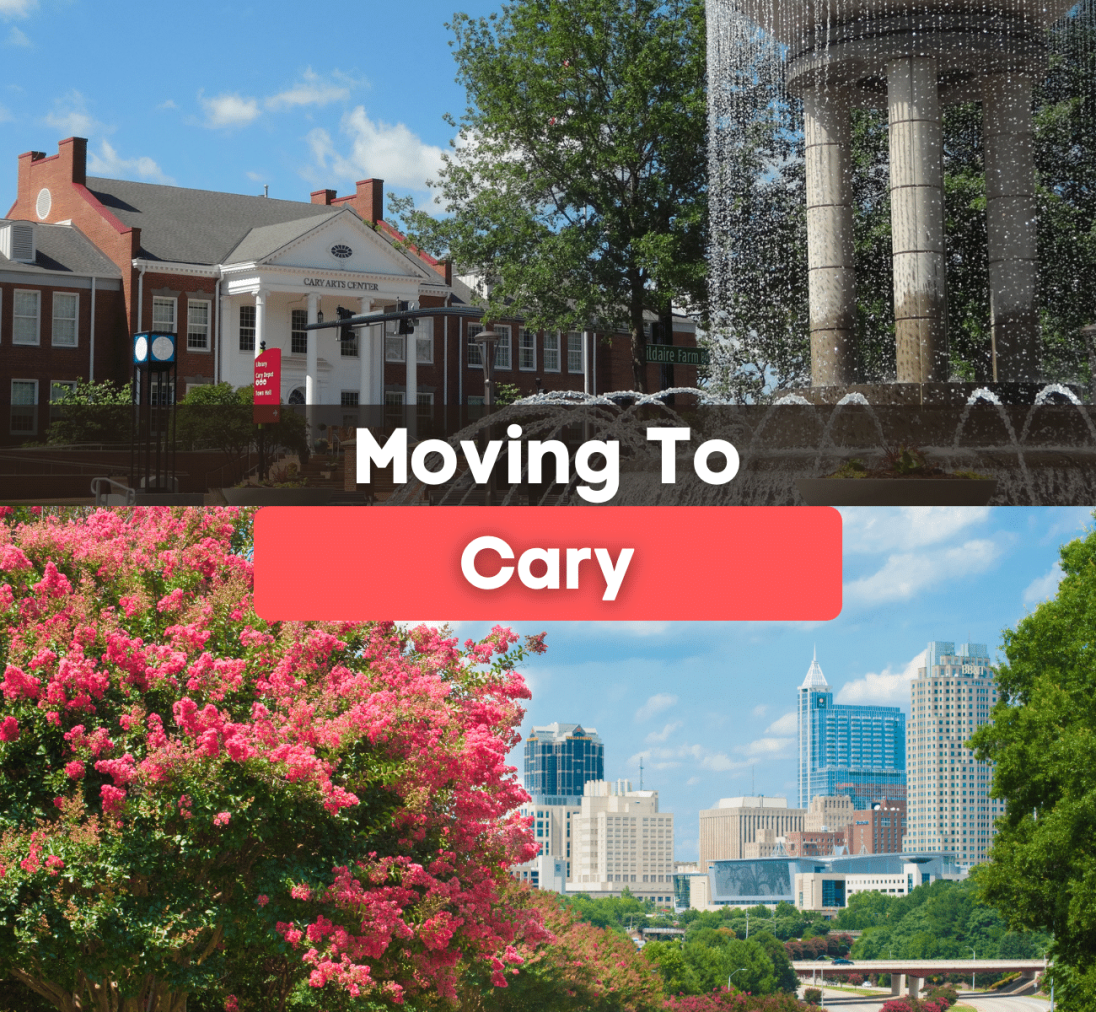 Living in Cary, NC
Moving to Cary? Here are the top 10 things that you should know about living in Cary, NC!
There are plenty of reasons why Cary is continually ranked as one of the best places to live in North Carolina.
As one of the fastest-growing cities in the southeast, Cary is home to everything that you can imagine including award-winning restaurants, booming businesses, luxurious shopping centers, top-rated entertainment options, excellent educational opportunities, outdoor experiences, and a great culture that welcomes all backgrounds.
Considered to be a nice place to live, Cary is one of the most beautiful spots on the east coast that not only provides a high quality of life but quality housing that can be bought at affordable prices.
If you are planning on moving to Cary, NC then you have certainly come to the right place. Since moving, in general, can be stressful, we have compiled a list of the top things that you should know about Cary so that you can learn for yourself why it is such a wonderful community.
Here are the 10 reasons why you will love moving to Cary, NC:
Keep scrolling to learn more about Cary, North Carolina!
Great Location
Large enough to be a city but still small enough to keep a tight-knit community and small-town neighborhood feel, Cary is beloved for its perfect location in the middle of the state that allows for convenient travel to the North Carolina mountains and beaches.
Located in the Piedmont region of North Carolina, Cary is found right in the heart of the Triangle area. Found only 15 minutes from downtown Raleigh, 20 minutes from Durham, and 28 minutes from Chapel Hill, most people that choose to relocate to Cary either work in Research Triangle Park or want to be centrally located near its many amenities.
Also found conveniently near the Raleigh Durham International Airport and close to major interstate highways, living in Cary makes it easy to travel to and from nearby cities and states. For instance, Cary is only about a four-hour drive to the breathtaking mountain city of Asheville and the Blue Ridge and Great Smokey Mountain ranges in western Carolina.
While traveling to the North Carolina mountains certainly makes for a great weekend trip during the summer and fall, if you are more of a beach person then Cary is located close to the coast too! Found only about a three-and-a-half-hour drive to the Outer Banks and a two-hour drive to the coastal city of Wilmington, the whole family will love soaking up the sun and playing in the sand without having to travel too far.
Even though Wrightsville Beach in Wilmington is the closest beach to Cary, traveling to the Outer Banks will ensure fewer crowds and an overall quieter and more relaxed beach vacation either during the summer or in the off-season. Make sure to contact our realty team if you are interested in buying a beach home or want to learn more about moving to the Outer Banks.
Cost of Living
With a cost of living that is 5% higher than the national average and 15% higher than the state average, living in Cary is not necessarily expensive but since it is such a nice and clean area it certainly does come with a more premium price.
Ranking 110 out of 273 cities in the country in terms of cost of living, the cost of living in Cary is considered to be 96.5% of the national average. This means that Cary happens to also be 12.4% more expensive than living in the state capital of Raleigh.
While the homes in Cary might be slightly less affordable than living in Raleigh and the surrounding areas, it is still a more affordable town when comparing the cost of living in other cities and areas in the United States such as living in New York City or living in San Francisco.
With housing costs being the highest expense in Cary, expect to find homes on the market that are at least 35.3% more expensive than the homes that can be found in Raleigh. Since housing prices are up by 41.7% compared to last year and are expected to keep growing, the housing market in Cary remains very competitive.
Thriving Job Market
Known for its healthy job market, Cary and the surrounding area has gained a reputation as a hotspot for employees working in Research Triangle Park, the largest research park in the United States.
With the town's economy being supported by the Information Technology, Software, Nanotechnology, Biomedical, and Smart Grid Technology sectors, Cary is not only growing in population and popularity but its industry and businesses are booming.
Attracting tons of new companies to the area for this promise of growth and potential, Cary is also recognized as a great place to launch a small business.
So whether or not you are moving to Cary for work or are actively looking for a job in the area, the good news is that you will probably not be looking for a job long since there are so many opportunities available no matter what field you are looking in.
While mega technology companies Meta, Apple, and Google have announced that they are moving to the Triangle which is expected to bring in thousands of jobs to the area alone, some of the top companies in Cary right now are SAS Institue, DataFlux, American Airlines, and John Deere.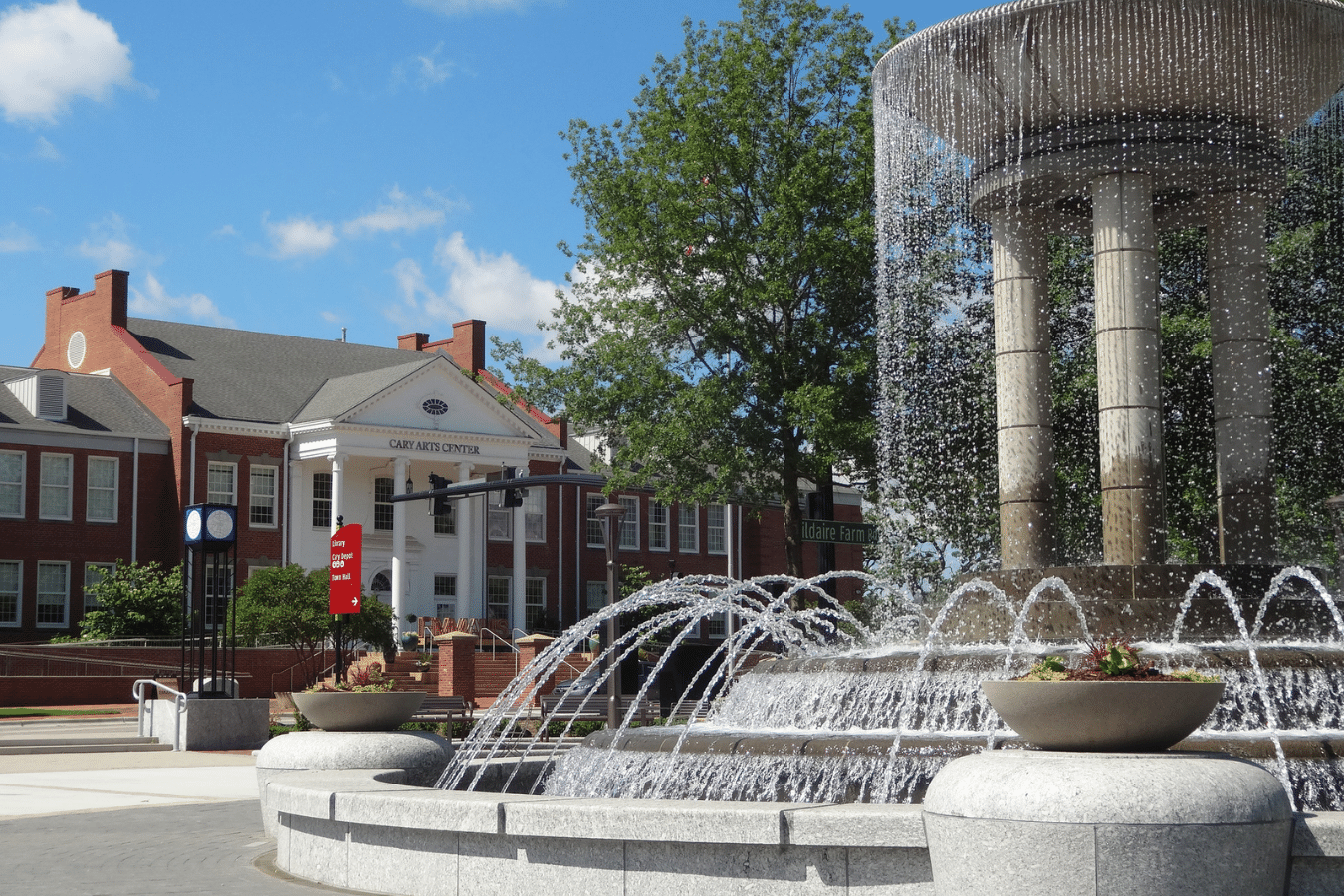 Nice Weather
Known for having a warm and temperate climate, Cary has hot and muggy summers along with short and cold winters. Receiving a significant amount of rainfall even during the driest months, the weather in Cary is normally wet and partly cloudy year-round.
While the temperature normally varies between 32 degrees and 89 degrees Fahrenheit throughout the year, residents in Cary will love that the temperature rarely ever falls below 19 degrees or above 95 degrees Fahrenheit.
Even though the humidity can be overwhelming in the summers, most residents that move to Cary will love the mild winters since Cary only receives an average of four inches of snow per year if there is any snowfall at all.
If you are moving to Cary, the best times of the year to enjoy great weather and comfortable temperatures are between early May to mid-June or between mid-August to early September.
High Safety Rating
Ranking seventh overall in safety, Cary is considered to be one of the safest places to live in North Carolina. With a crime rate that is 57% lower than the national average, your chance of becoming a victim of violent crime is only one in 1,481 while your chance of becoming a victim of property crime is one in 105.
Due to Cary's low crime and safety risks, many families, couples, and retirees are choosing to relocate to Cary instead of moving to other cities in the state. Keep in mind that even though the safety rating in Cary is high, it is important to still always be aware of your surroundings and to lock your doors.
If you are moving to Cary alone, make sure to refer to the Living Alone: Home Safety Checklist for more home safety tips.
Excellent Education
It is no secret that Cary is situated near some of the top colleges and universities in the country including North Carolina State University, the University of North Carolina at Chapel Hill, Duke University, William Peace University, and Meredith College. Since a large portion of Cary residents are either actively attending a nearby university as a student or are an alum, the education system in Cary is one of the main reasons why the area has such a highly-skilled workforce.
For those moving with school-aged children, Cary also happens to be part of the Wake County Public School System which is home to some of the most highly-rated schools in the state. Before moving, it might be a good idea to first figure out which schools feed into which neighborhoods before officially buying a home.
Plenty of Parks
The Town of Cary is currently home to more than 30 public parks and natural areas as well as a sprawling greenway system that covers more than 70 miles. From sports venues to special use facilities to community gardens and environmental programs, there is no shortage of recreation and park facilities to keep community members occupied and outside staying active.
Some of the most popular local favorite parks in Cary include North Cary Park, Downtown Cary Park, and Fred G. Bond Metro Park which are all known for their clean playgrounds and open green spaces.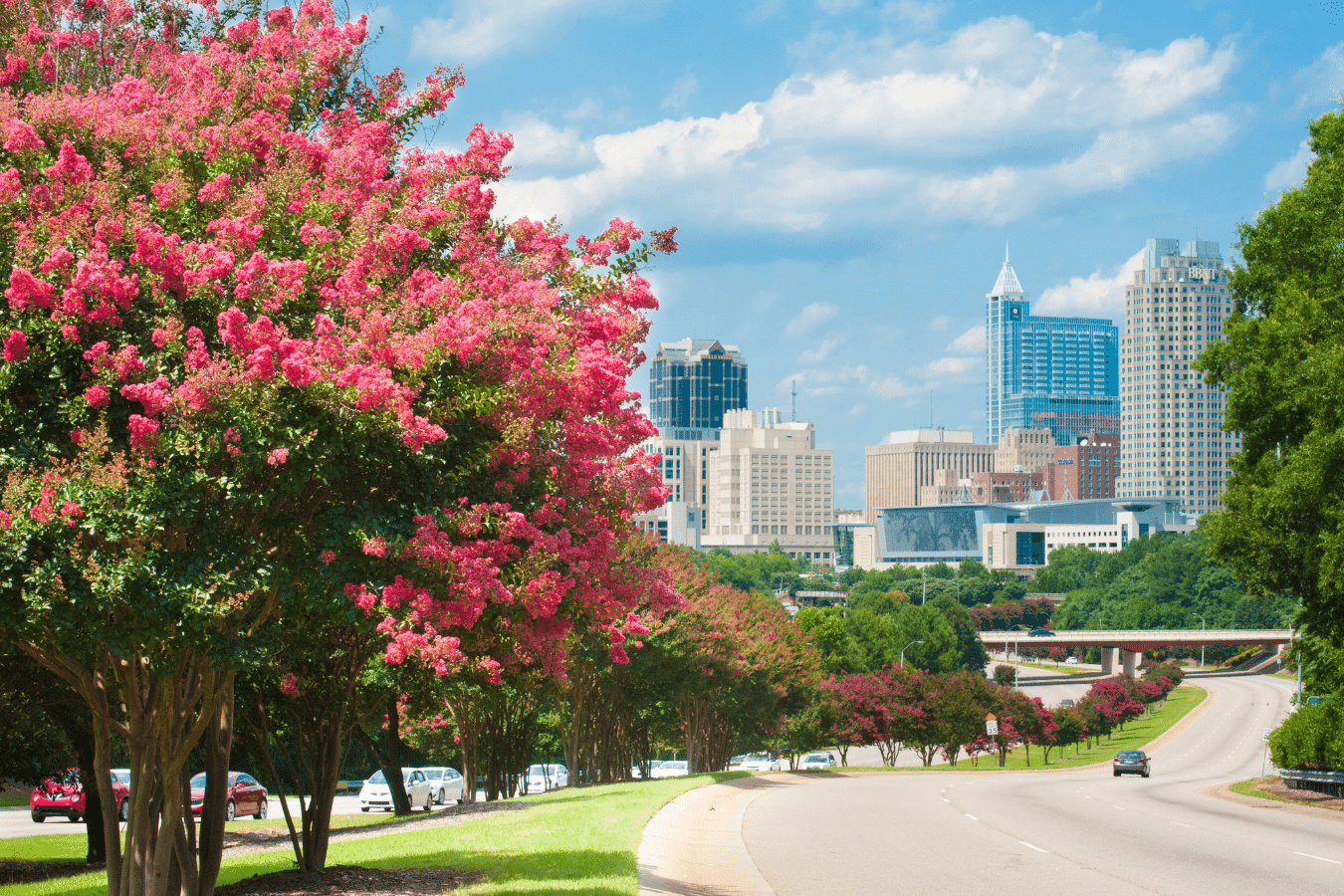 Great Food
Whether you are a diehard foodie or simply appreciate trying new dishes and cuisines, Cary is no stranger to great food and delicious restaurants that will appeal to all tastes. From mouthwatering southern comfort food to international favorites, dining out in Cary will soon become one of your favorite things to do with family and friends.
Some of the best restaurants in Cary include Lucky 32 Southern Kitchen, Dame's Chicken and Waffles, and Chef's Palette.
Family-Friendly Atmosphere
With its great location, high safety rating, fantastic education system, and abundance of public parks and greenways, it is easy to see why Cary has been ranked by SafeWise as one of the 30 safest cities in the United States to raise a child.
Named one of the top places to live with kids in North Carolina, Cary welcomes hundreds of new families every day to the area who are looking to take advantage of its many kid-friendly activities and family-based entertainment.
Some of the best family-friendly things to do in Cary include walking around Hemlock Bluffs Nature Preserve, having a picnic at Crowder District Park, or attempting an escape room at Games On Escapes and More.
Festivals
From arts and crafts festivals to summer outdoor concerts, the town of Cary always seems to have something fun and exciting to do throughout the year that will appeal to all ages. While a calendar of annual events and festivals in Cary can be found online, some of the most popular events that you should be looking forward to are the Lazy Daze Arts and Crafts Festival in August, Winter Wonderland at Bond Park, and the North Carolina Chinese Lantern Festival at Koka Booth Amphitheatre.
Pros and Cons of Living in Cary, NC
Pros
Amazing community
Great location
Affordability
Thriving job market
High safety rating
Excellent education
Top-tier entertainment
Great food
Family-friendly atmosphere
Tons of festivals
Plenty of parks and green spaces
Cons
Lack of nightlife
Frequent construction as the area grows
High humidity
Large amounts of pollen in the springtime
Explore Cary, NC with Uphomes
Whether you are looking for townhomes for sale in Cary close to Research Triangle Park or are on the hunt for new construction homes in Cary that are found in a quiet neighborhood, there are plenty of nice places to live all located within this fantastic Raleigh suburb.
As a Cary resident myself who has lived here for the past 23 years, I have been a first-hand witness to the massive growth in the area that is not only attracting thousands of awesome people but also plenty of large businesses and new jobs.
While Cary does come with its fair share of pros and cons, the town of Cary will quickly turn into your new favorite place to live as it continues to build new neighborhoods, highly-rated schools, and sought-after amenities.
Even though we love helping you learn more about what it is like to live in Cary, make sure to refer to some of our other area guides that can be found on our website such as articles about moving to Raleigh, the best neighborhoods in Raleigh, and moving to Durham.
So if you are interested in homes for sale in Cary, NC then please contact us here today so that we can assist you with your move and answer any questions that you may have. We are always happy to help!

Find your new home
Search real estate and homes for sale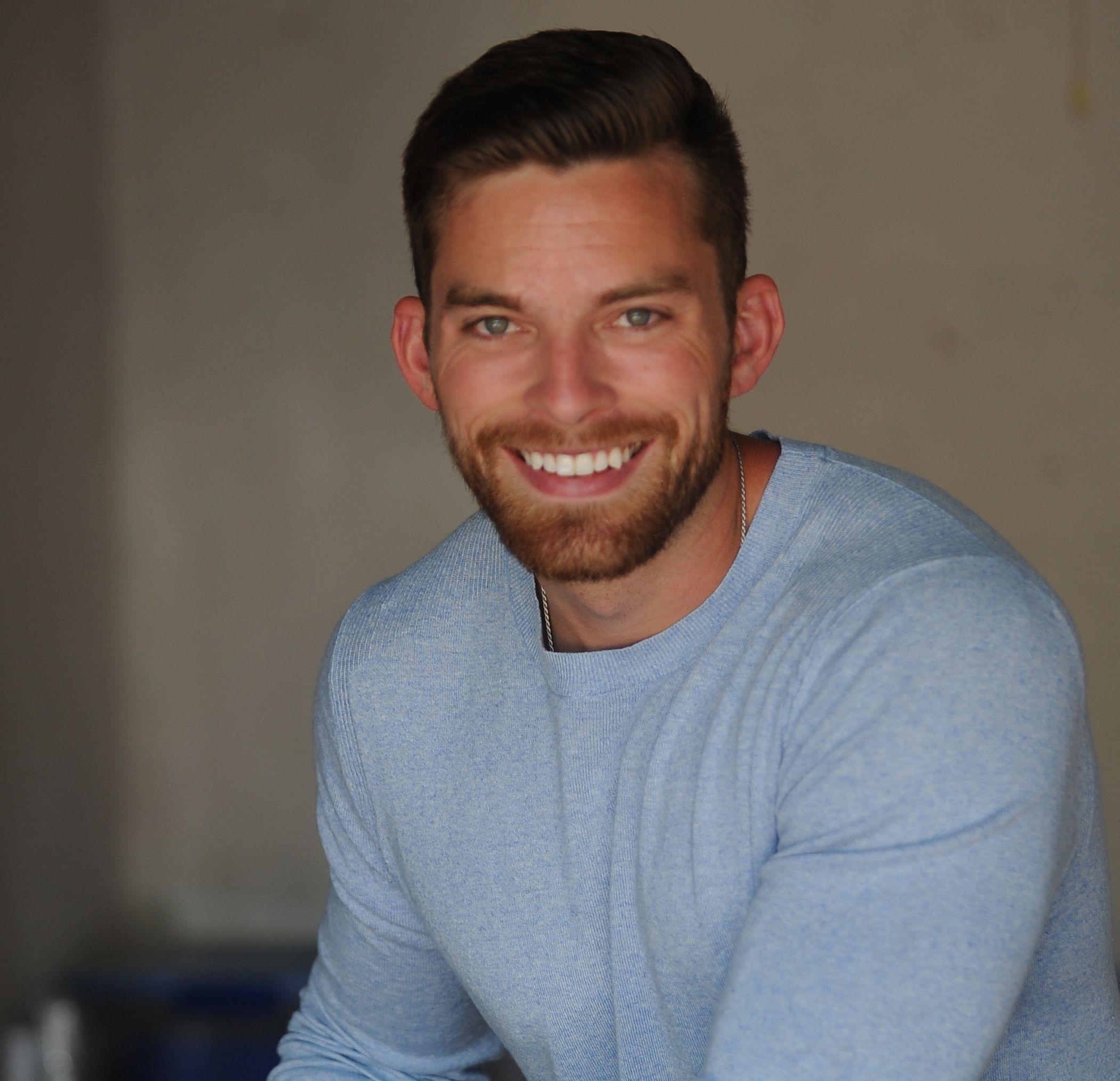 Ryan Fitzgerald
Hi there! My name is Ryan Fitzgerald, and I am a REALTOR®. My goal is to help you learn more about real estate through our Real Estate Blog! Hopefully, you enjoyed the above blog post and it found a way to provide help or value to you. When you're ready to buy or sell a home of your own let us know here. Please feel free to join the conversation by dropping us a comment below.