8 Things to Know BEFORE Moving to San Francisco, CA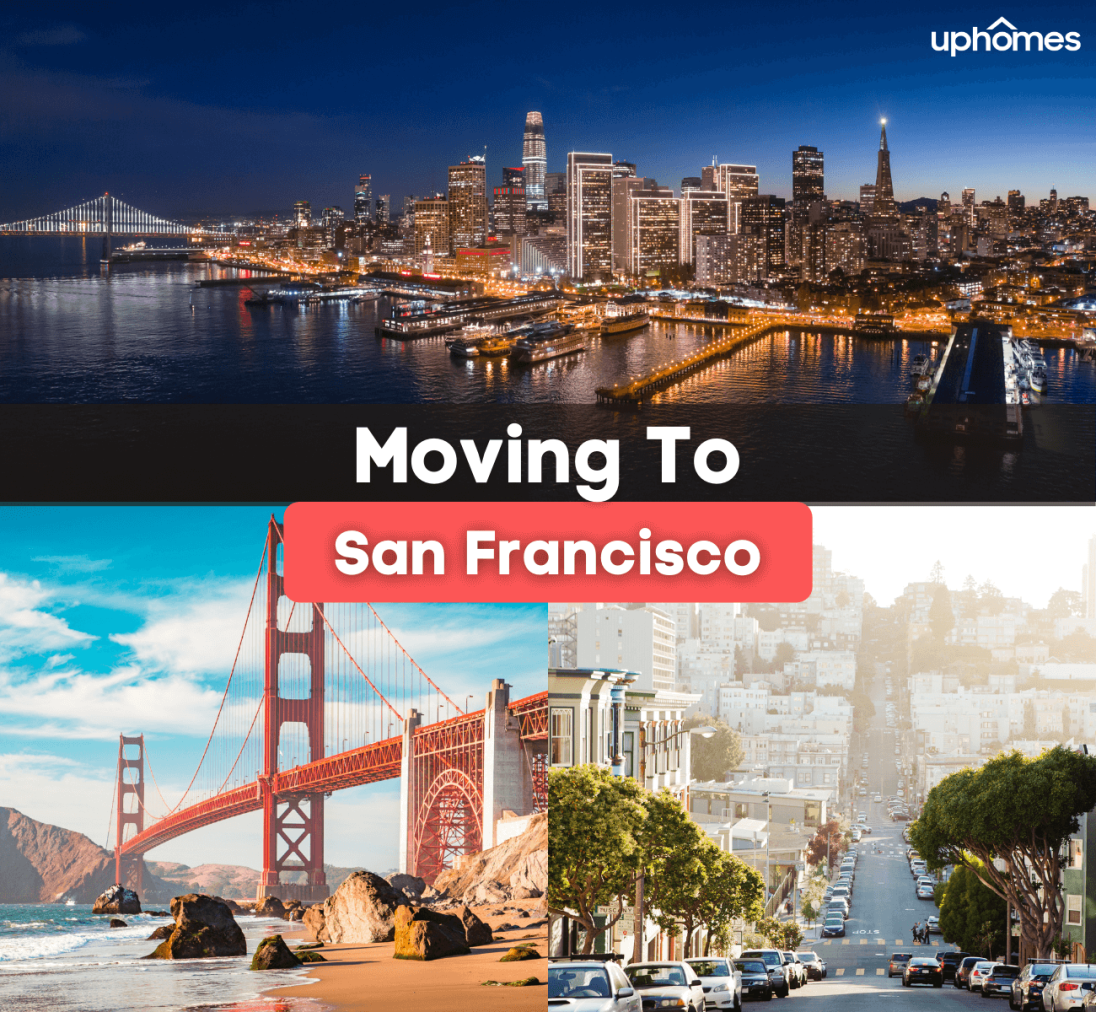 Living in San Francisco, CA
Are you moving to San Francisco, CA? Here's what it's like living in San Fran!
San Francisco, California, is a beautiful city renowned for its diverse culture and unique way of life. With a population of nearly 900,000, San Francisco is the fourth most populous city in California and the 16th most populous city in the United States. San Francisco is nestled directly next to the Pacific Ocean in northern California in the Bay Area. It's one of the best places to live in California, with a cost of living to match. Living in San Francisco is unlike anywhere else in the country, and we will dive into what makes the city so unique. Check out the homes for sale in San Francisco.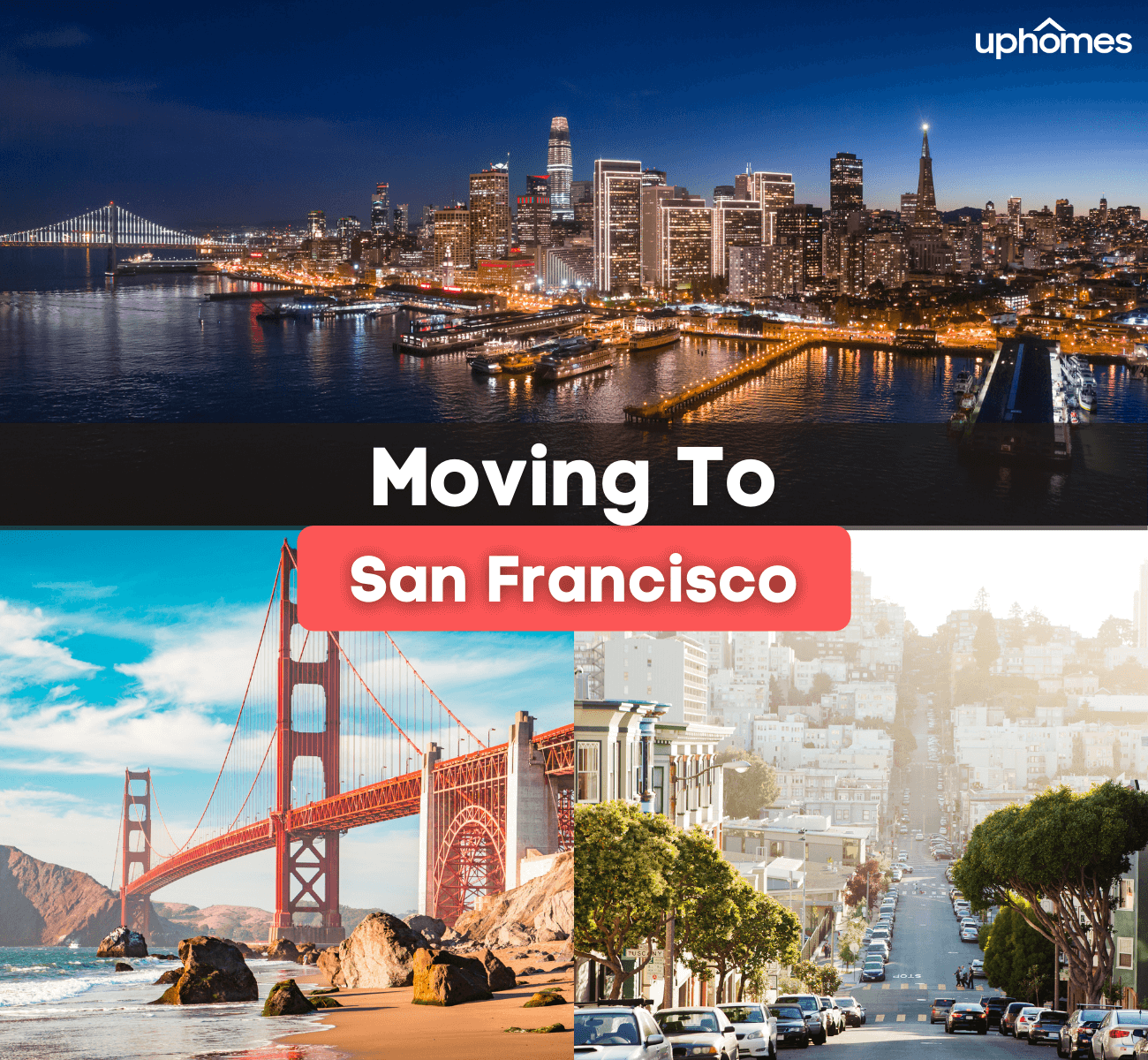 Nicknamed The Golden City, San Francisco first gained popularity in 1848 thanks to the California Gold Rush. Bringing in saloons, hotels, and banks to the area, San Francisco soon became a go-to destination on the hunt for gold. What was once a booming hub for miners has since become the bustling city it is today. Now beloved for its fantastic food scene, cool weather, historical landmarks, and flourishing business opportunities, San Francisco is a city worth moving to. While San Francisco may have its fair share of crime, it is certainly not any more dangerous than any other large city. If you are moving to California, consider moving to San Francisco. Read on to learn more about the 8 Things to Know BEFORE Moving to San Francisco, California!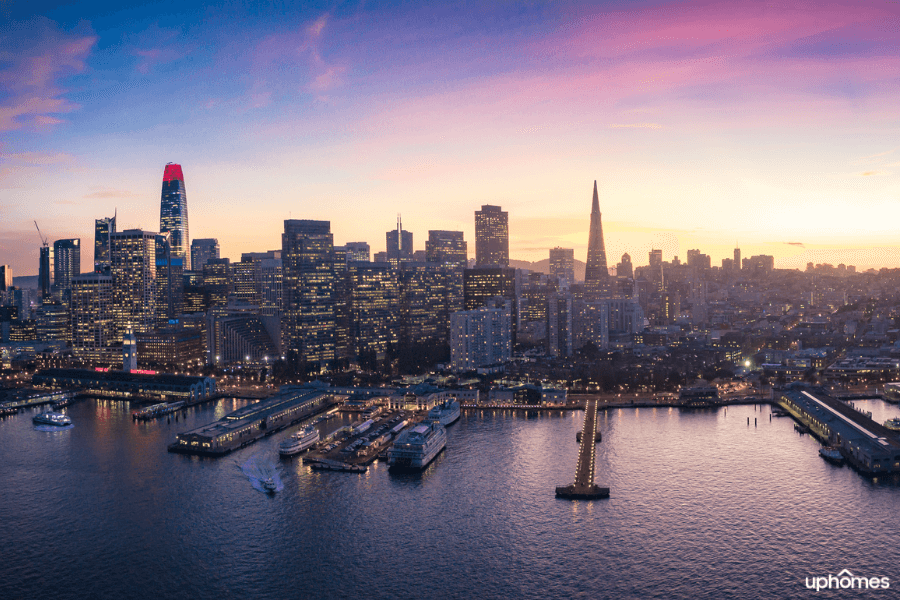 Living in San Francisco is expensive.
Sadly, it's true. San Francisco is one of the most expensive cities in the United States. It ranks as the number two most expensive city in the country, just behind New York City, with a cost of living that is 80% higher than the national average. Home to the most billionaires in the world, find mansions and estates of CEOs and geniuses, including the creator of PayPal, on Billionaire's Row in the city. While San Francisco may be a top tourist destination, living here definitely comes with a price tag. Crazy enough, families living in the town and making a salary of $117,000 annually are considered low-income. To live comfortably and pay bills, residents will need to be making no less than $120,000 a year with the possibility of still not having enough money to save. According to a new study, if you want to live in the Bay Area, residents are only considered "wealthy" if they have a net worth of $3.8 million. Compared to Los Angeles, San Francisco is the most expensive out of the two.
The housing market is competitive.
With a cost of living that is so high, it is no surprise that the housing market is just as expensive and competitive. Even though prices are through the roof, homes are known to sell pretty quickly. The longest time a home is on the market in San Francisco is 18 days. The median home price in the city is $1.7 million, and the prices continue to increase. Rent is also some of the most expensive in the country. The average rent for a three-bedroom is around $5,700 a month. Even if you are working at a world-class technology company in Silicon Valley, it is not likely that an average individual can afford to dish out that much money just for an apartment.
If you are moving to San Francisco, searching for a roommate to split the cost may be a great option. Due to the insane housing prices, it is no surprise that the city has such a large homeless population. As of 2019, a total of 8,035 homeless people occupied the streets of San Francisco, and the numbers continue to rise as the prices gradually increase. If you want to move to the Bay Area but are in search of cheaper housing, searching for spots just outside of the city might be more affordable.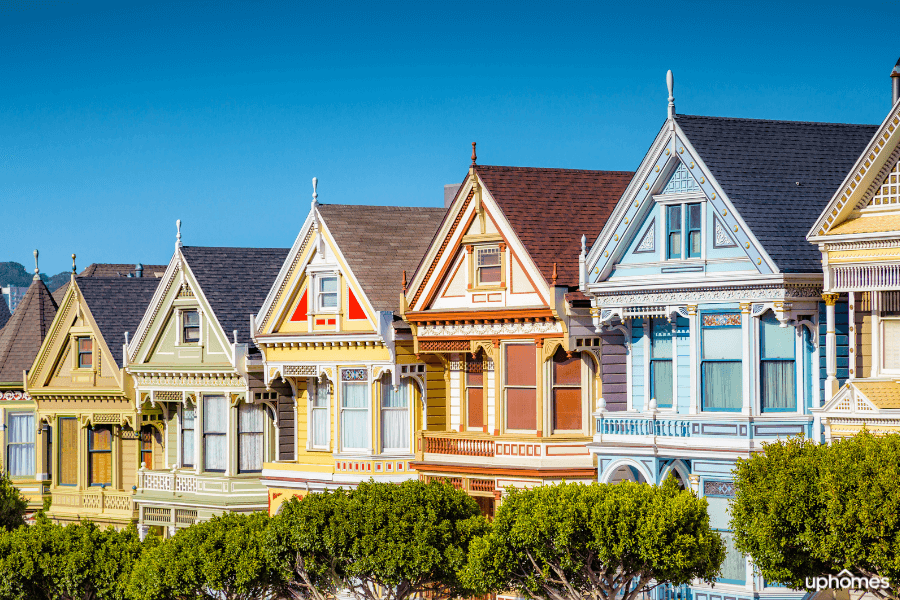 It matters what neighborhood you live in.
San Francisco is unique because it is split up into multiple districts and distinct neighborhoods, each with its own culture and charm. Divided into five sections, including the Downtown area, Richmond, Sunset, Upper Market/South Central, and Bernel Heights/South East, these districts are divided into neighborhoods with certain lifestyles and types of residents. Depending on where you choose to live in San Francisco will describe who you are as an individual based on specific stereotypes related to each neighborhood. For example, Haight-Ashbury is notorious for being populated by hipsters and young adults, SOMA is excellent for entrepreneurs and business start-ups, and the Marina is full of post-college grads who still want exciting nightlife. No matter where you decide to live, visiting each neighborhood will provide you with different experiences and things to do. Here are some of the best neighborhoods in San Francisco.
Check out this list of the central neighborhoods in San Francisco:
Fisherman's
Wharf
North Beach
Chinatown
Embarcadero (The Financial District)
Union Square
Central Market
SOMA
Castro
Civic Center
Haight-Ashbury
Fillmore
Japantown
Nob Hill
Pacific Heights
Richmond
Sunset
Bayview
Treasure Island
Mission District
Marina District
Public transportation is the way to get around town.
Did you know that San Francisco was built on seven hills? While walking and biking all over the city is a great cardio workout and the number one way to get around, finding other means of transportation is a great idea. Since traffic and parking can be a nightmare, most residents do not even own a car. Public transportation for daily commutes to and from work or across town is a fantastic option, especially on rainy days. What better way to enjoy the picturesque views of San Francisco than by riding up the hills on a cable car? Hop aboard the MUNI, the preferred transit system that will take you all over town, ride the Caltrain, which takes you from San Franciso to San Jose, or jump on the Bay Area Rapid Transit or BART, which connects San Francisco to San Jose and Oakland.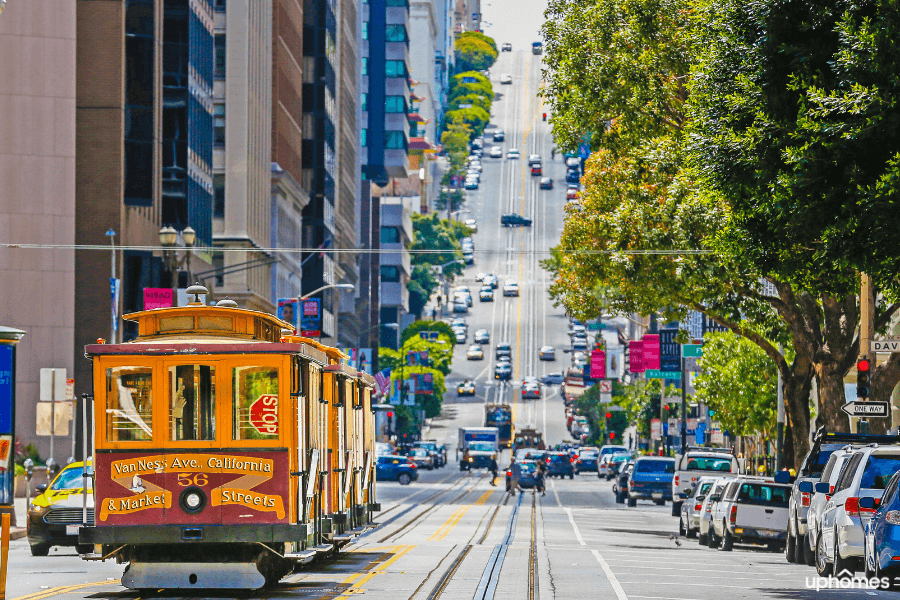 The weather is mild and cool.
While California is often praised for its sunshine and warm weather, San Francisco is quite the opposite. Still, a part of the friendly and moderate Mediterranean climate that the rest of California has, San Francisco, is known to be cooler than other parts of the state and country in the summer months. Because the city is located in a valley near the Pacific Ocean, thin air and low pressure are created, making the city cooler than other areas. This cool air and low pressure mixing with hot inland temperatures also create the city's infamous fog.
With an average high temperature of 63 degrees and an average low temperature of 50 degrees, the city can not be classified as cold, but it is certainly not hot either. From June through August, expect chilly and foggy mornings and evenings with warm afternoon temperatures in the summer. The hottest month is September when the temperatures can reach the low 70s. In the winter, the temperatures are colder from December through February, and the weather is rainy. The coldest month is January when the temperatures can dip into the 40s. It rains 72 days out of the year and has not snowed in the city since the 1930s. When deciding what to wear daily, residents are advised to wear layers and always to bring along a lightweight jacket since the weather fluctuates throughout the day.
Beware of earthquakes.
Sitting on six fault lines, including the San Andres Fault, San Francisco is highly vulnerable to earthquakes. Though they may not happen often, millions of residents live on or near active fault zones that can shift and shake at any time. Throughout the day to day, residents may feel tiny earthquakes regularly, but most are not concerned since they are such small magnitude.
The last major earthquake in San Francisco occurred in 1989, which reached a 6.9 magnitude, killed 67 people, and caused $5 million in reported damages. Accidents caused by sudden friction and stress on a faultline cause this conflict release, which unfortunately can not be predicted. Scientists believe there will likely be another magnitude earthquake in San Francisco before 2030. When buying a home, it is advised to purchase earthquake insurance.
In case of an earthquake, follow these safety precautions:
Take cover under a desk, table, or sturdy surfaces

Cover your head and necks

Stay inside until the shaking stops

Stay away from bookcases, windows, light fixtures, and any other furniture that can break or fall on you

If you are driving and in the car, pull over and stop as soon as possible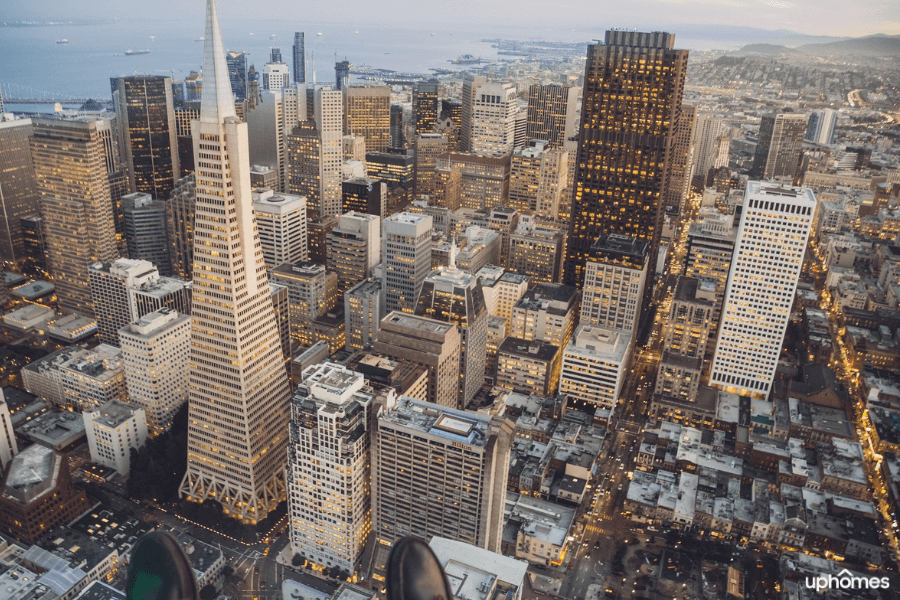 There is always something to do.
There is a reason why San Francisco is one of the best cities in California and a top tourist destination. With so many things to do, visit museums, historical sites, and some of the most sought-after attractions in the state of California. San Francisco has everything, whether you are looking for family-friendly activities or ideas for your next romantic date.
Check out these local favorite and well-known attractions:
San Franscisco is a foodie haven.
Celebrated for its world-famous cuisine, San Francisco has become the go-to spot for foodies. Mixing global dishes with regional favorite flavors, the food in San Francisco is unmatched. Some of the most popular foods that are specific to the city include fresh bay-caught shrimp, Dungeness crab, abalone, Sand Dabs, and handmade sourdough French bread. Featuring hundreds of restaurants and iconic, well-known names, the food scene in San Francisco will leave you hungry for more.
Check out these local favorite restaurants: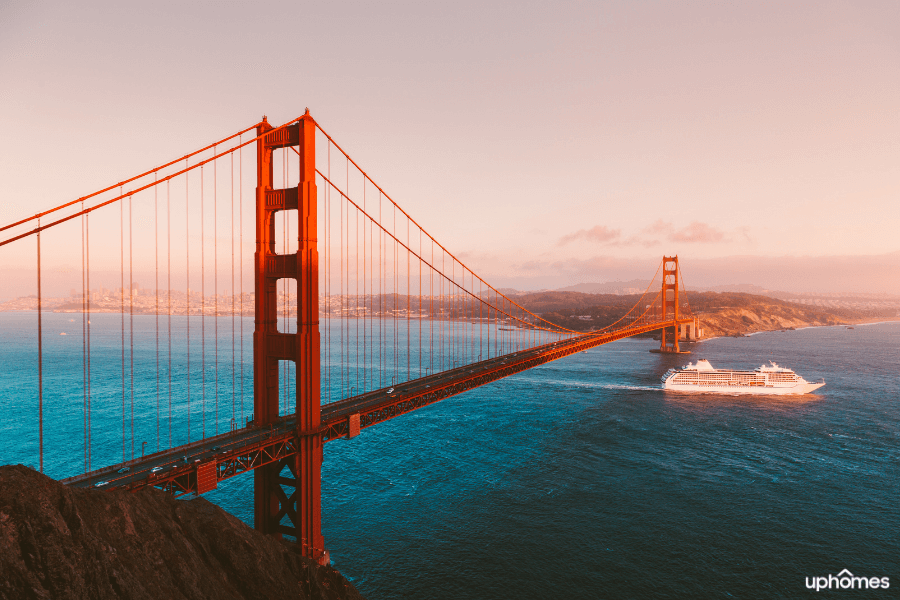 Moving to San Francisco, CA - The Bottom Line
Living in San Francisco certainly has its fair share of pros and cons. If you decide to move to the area, find a home in a safe neighborhood that meets your budget. With the help of our knowledgeable Realty Specialists, learn about where you should and shouldn't move to in San Francisco. Before purchasing a home, reach out to our team to lead you through the home buying process -Contact us today.
#blog-moving-california-cta#

Find your new home
Search real estate and homes for sale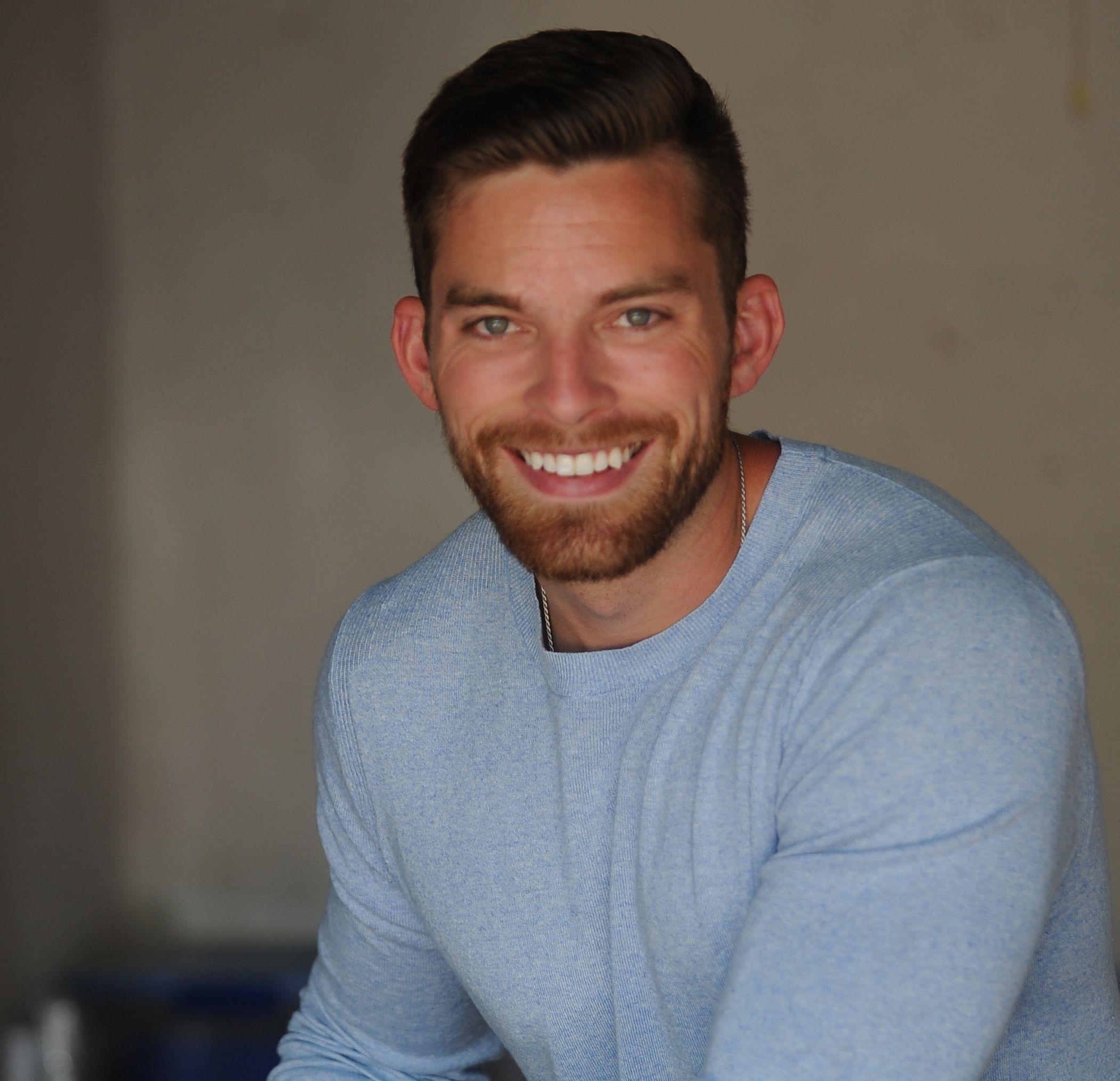 Ryan Fitzgerald
Hi there! My name is Ryan Fitzgerald, and I am a REALTOR®. My goal is to help you learn more about real estate through our Real Estate Blog! Hopefully, you enjoyed the above blog post and it found a way to provide help or value to you. When you're ready to buy or sell a home of your own let us know here. Please feel free to join the conversation by dropping us a comment below.