9 Things to Know BEFORE Moving to Los Angeles, CA: Life in LA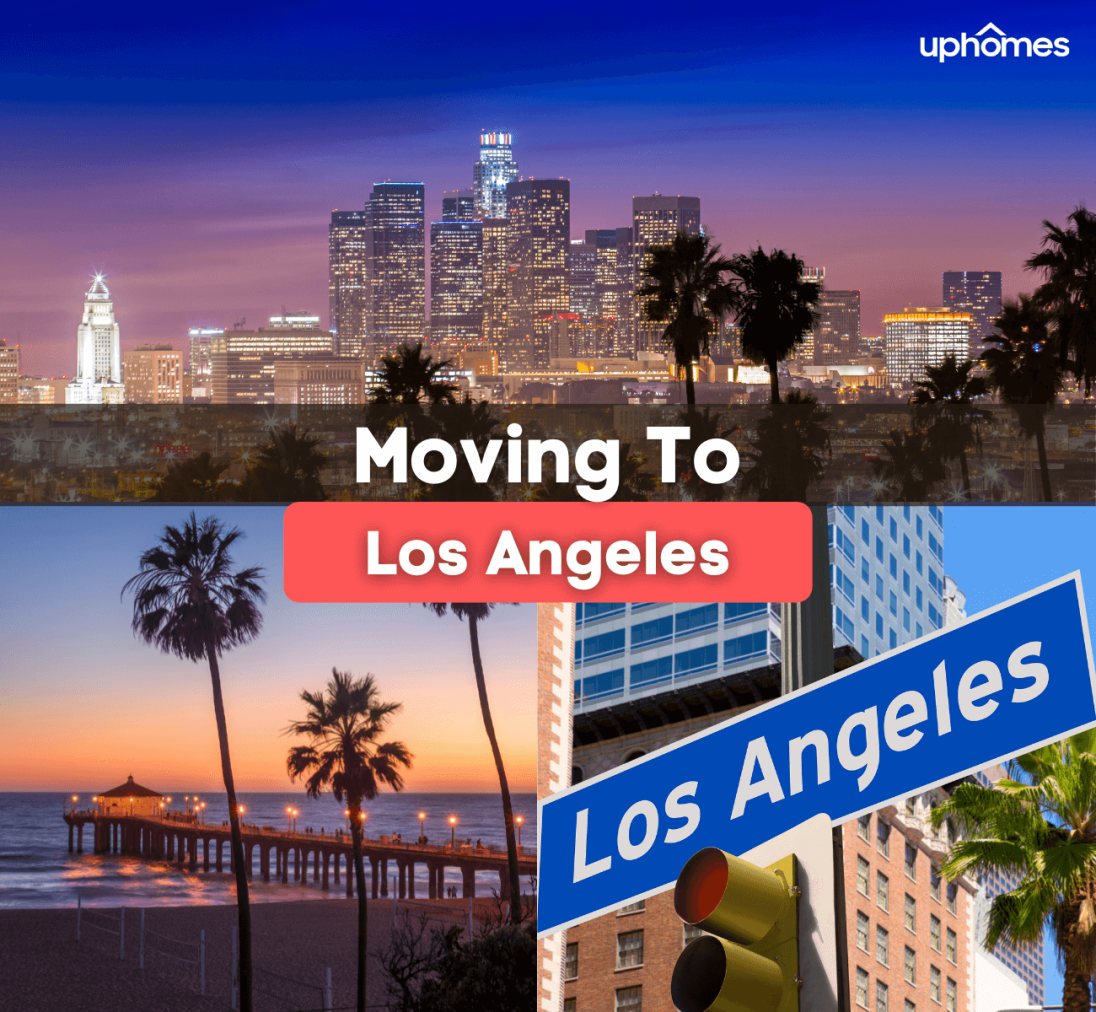 Living in Los Angeles, California
Are you thinking about moving to Los Angeles, CA? Find out what it's like living in LA!
The southern California city of Los Angeles remains the center of the entertainment industry and all things fame and fortune. With a current population of almost 4 million people, Los Angeles is one of the best places to live in California. Prized for its cultural diversity, people from all over the country and the world are moving to Los Angeles with the hopes to make their dreams come true. With a pristine natural landscape, amazing weather, never-ending opportunities, and an abundance of things to do, it is no surprise why Los Angeles is as popular as it is.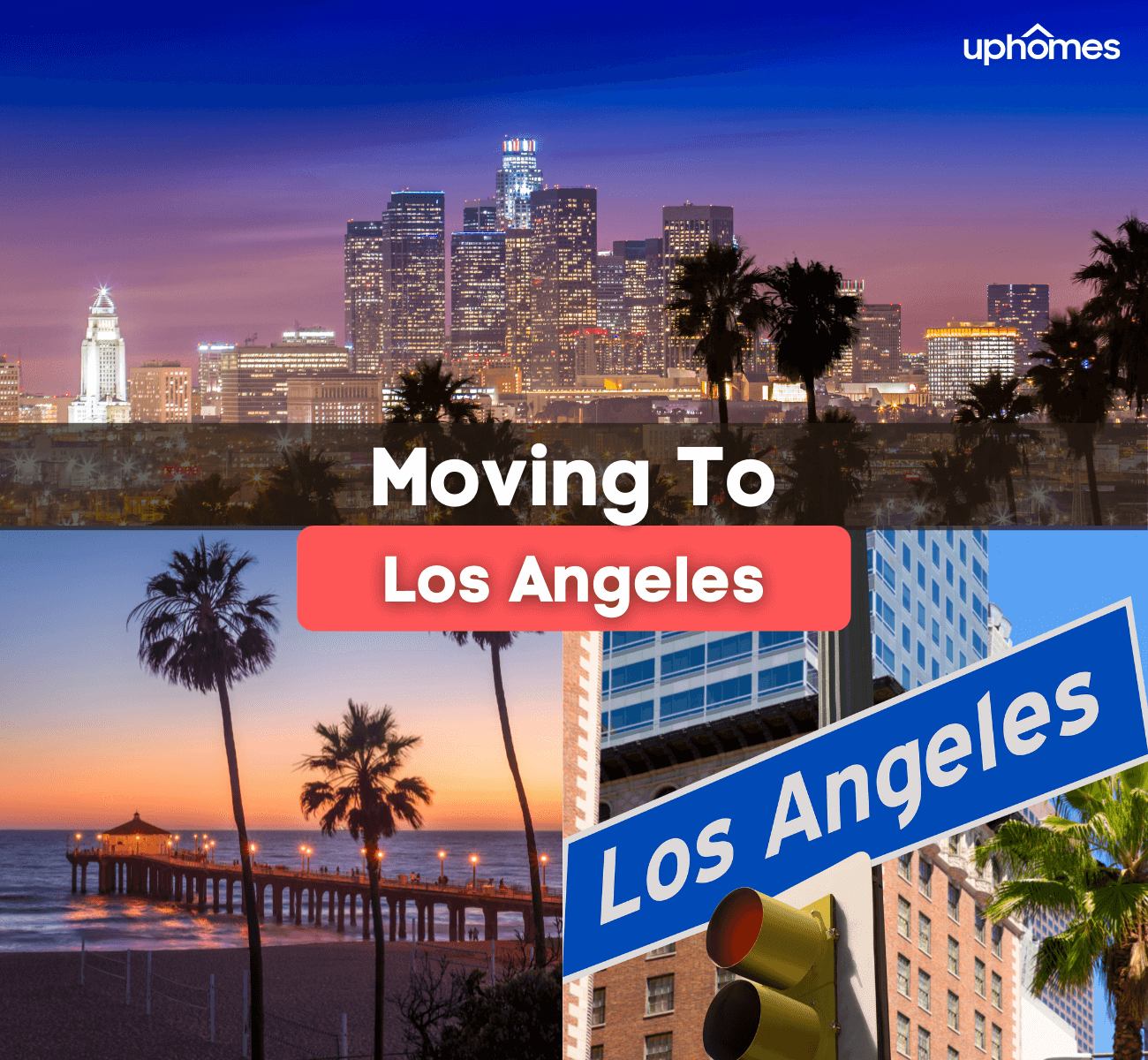 Known as one of the largest cities in the United States, making it big in LA means a lot of hard work and never giving up. If you are considering a move to 'The City of Angels' then there are some things that you should know first including the best places to live. Read on to learn more about the 9 Things to Know BEFORE Moving to Los Angeles, California!
High cost of living.
Much like the rest of the state of California, living in Los Angeles definitely comes with a high price tag. In fact, the cost of living in Los Angeles is 43% higher than the national average. Though expensive, living in Los Angeles is cheaper than living in New York City which is a plus. Before moving to Los Angeles it is recommended to save up at least $10,000 before you arrive and an extra $5,000 to help cover initial costs and any extra added expenses. Since the cost of living is high it is not recommended to be moving to Los Angeles without any money. While there are certainly ways to budget and save money while in the city, life will be less stressful without worrying about how to pay for things.
In order to live comfortably in Los Angeles, an average annual salary of $75,000 for one single person is recommended. If you have a family or are wanting to be able to save and do more with your money, a higher salary is needed. If you are making $40,000 annually or are only making minimum wage, finding some awesome roommates and living away from the city center might be your best option. If you are moving to Los Angeles on a budget, consider finding the best free things to do and utilize public transport.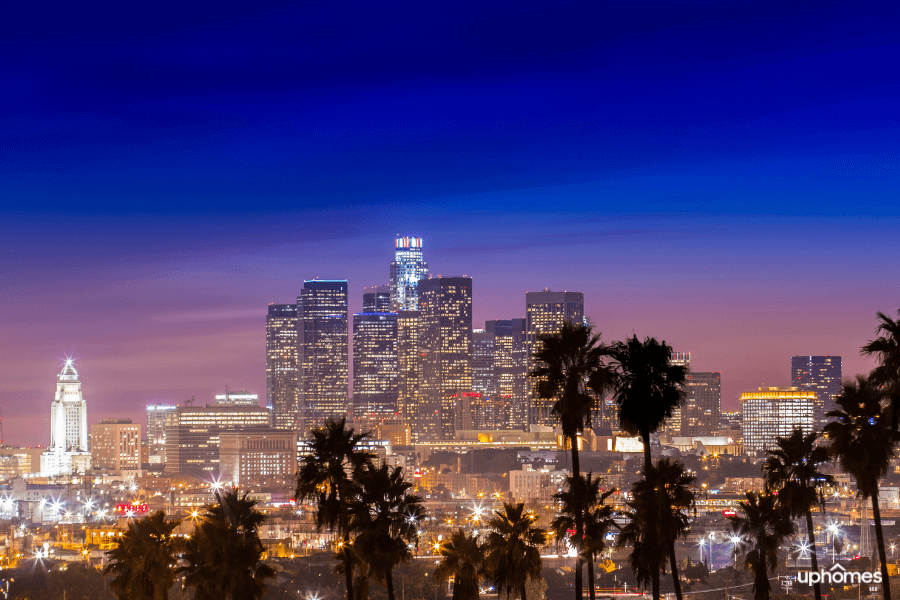 You will love the weather.
As part of the beloved California Mediterranean climate, residents enjoy mild to hot and dry weather all year round with virtually no humidity. One of the many reasons why people want to move to Los Angeles is for the weather alone. Experiencing sub-arid conditions in the city, Los Angeles really only has two seasons throughout the year instead of four. The wet season is from November through March and the dry season is from April to October. Average daily temperatures throughout the year range from the upper 60s to the lower 70s. The hottest month is August with an average high of 85 degrees and the coldest month is December with an average overnight temperature of 48 degrees and a high in the 60s.
The best time to visit Los Angeles is between the months of March and May or September and November for the amazing weather conditions. If you are moving to the area from a colder climate, feel free to ditch the snow shovel because it never snows since temperatures do not dip below 40 degrees. Rainfall is also scarce in the city. During the wet season from December to March residents can expect up to 15 inches of rainfall during the year. The rainiest month is February and the driest month is June. While more sunny days mean more days to spend time outdoors, Los Angeles and the state of California are in a horrible drought. With this lack of water, wildfire conditions rise and residents are encouraged to conserve water at home. Do your best to not have water running and keep showering time to a minimum.
Prepare for the smog.
While the weather may be absolutely gorgeous and just the right temperature, smog is a rising issue in Los Angeles. Smog can be defined as air pollution that creates a smoke-like fog that can increase the risk of heart and lung diseases when inhaled. The smog is particularly bad in Los Angeles due to the fact that the city is in a low basin and is surrounded by mountains. Since it is such an industrial hub and there are lots of cars, the smog formed from emissions sits and negatively impacts air quality. Smog in the city was first noticed in 1943 and has stuck around for decades since then. Sadly, Los Angeles is known to have the most contaminated air in the whole country. If you move to the city and are driving a vehicle, all car owners are required to complete a smog inspection. If you are currently living with Asthma, the smog in Los Angeles might make or break your moving decision.
It might be hard to find a job.
The job market in Los Angeles is very competitive. If you are currently unemployed and looking for a job, you might have more luck finding one once you move to the city than finding one beforehand. While some industries may be able to complete phone and virtual interviews, actually being in the city while on the job hunt is a huge advantage. Since it is so competitive it might be a good idea to accept an internship first in order to stand out from other applicants while gaining experience.
The most popular jobs in Los Angeles may be in the movie and entertainment industries but that is tough to break into on their own. One of the hottest industries that are on the rise in the city is the technology industry. Some of the top tech companies that are in Los Angeles include Google, Hulu, Headspace, Postmates, and ChowNow. Surprisingly, Los Angeles is actually home to over 500 technology companies and start-ups and is making a name for itself as one of the top technology hubs in the world. Considered one of the most dynamic economies, industries such as healthcare, manufacturing, government, tourism, technology, and construction are among the top industries in Los Angeles.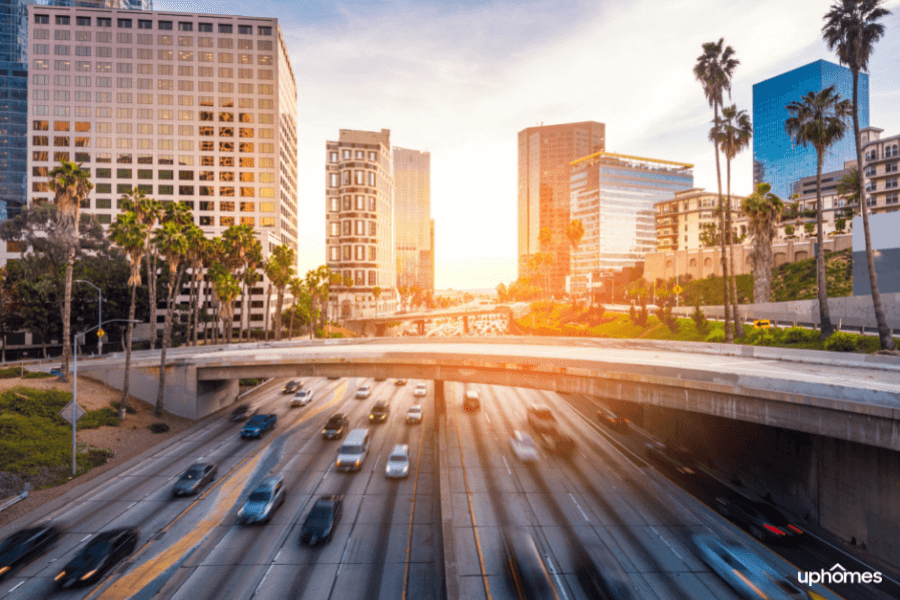 Expect lots of traffic.
Traffic in Los Angeles is no joke. The traffic really is just as bad as it is talked about. With such a large population living in the city, there are always cars on the road. Since Los Angeles is also so spread out unlike New York City or San Francisco, getting around town is almost impossible without a car. Plus, with only a couple of main highways, traveling from point A to point B is not an easy task. The absolute worst time to travel during the week is during LA rush hour which is from 7 am to 10 am and then again from 4 pm to 7 pm. Saturday and Friday during the week are by far the busiest and most stressful days to drive. Expect to spend at least an hour in traffic and on the worst days up to four hours. Before buying a home or looking for an apartment, make sure to factor in commuting time. It might be worth the extra money to live closer to work and essential amenities. Another way to avoid traffic altogether is to make use of public transportation, walk, bike, or rideshare.
Stay healthy.
Los Angeles takes health and wellness very seriously. If you already love working out and eating healthy then you will fit right in. Meanwhile, if you are not familiar with this lifestyle then you might become inspired to start once you have moved to the city. California as a state, in general, tends to rank among the top for practicing healthy living. In fact, California ranks number four in the country for having healthy blood pressure and number five for residents who practice mindful eating through the high consumption of fruits and vegetables. While living in Los Angeles, do not be surprised to see new gyms, cool fitness programs, green juice, avocado toast, and residents embracing a plant-based lifestyle.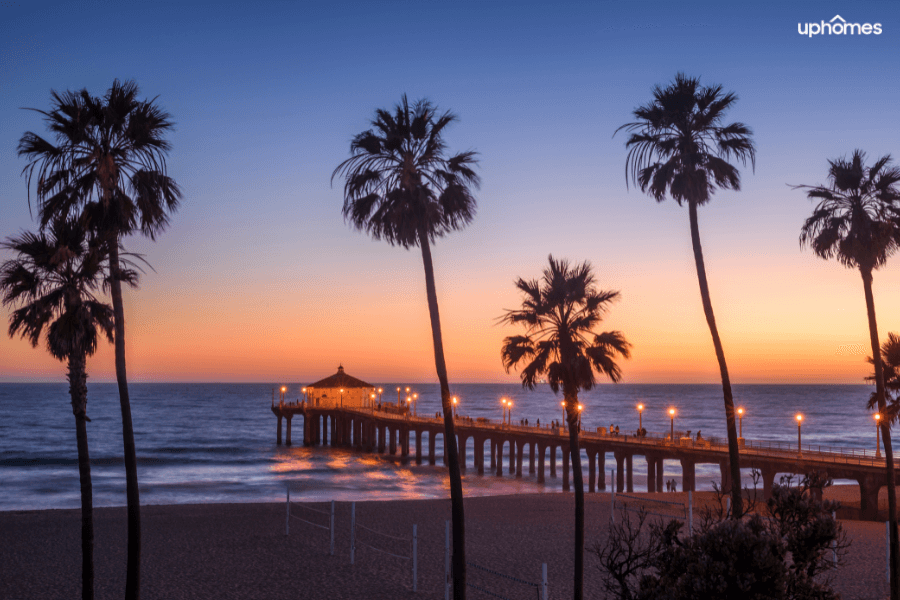 Hit the beach.
With 75 miles of gorgeous coastline, living in Los Angeles is not complete without a visit to the beach. This popular city not only hugs the Pacific coast but features some of the most pristine and well-known beaches in the United States. The Los Angeles International Airport also known as LAX, is even located right next to a beach. One of the best ways to soak up all of the natural beauty that Los Angeles has to offer is by spending it on the white sand under the sun. Hop in your car and drive along the infamous Pacific Coast Highway which is the most scenic coastline drive in California to explore the beaches in the greater Los Angeles metropolitan area.
Check out these most popular local beaches in the Los Angeles area:
Embrace the great outdoors.
The residents of Los Angeles love to get outside and enjoy the outdoors. Whether it be checking out a new hiking trail, biking near the beach, or taking the dog to the park, there is always a new adventure awaiting you. Surrounded by the Santa Monica, San Gabriel, and San Bernardino mountains, hiking can now become a part of your day-to-day life. While exploring you might even discover the best view of the city.
Check out these local favorite parks and hiking trails: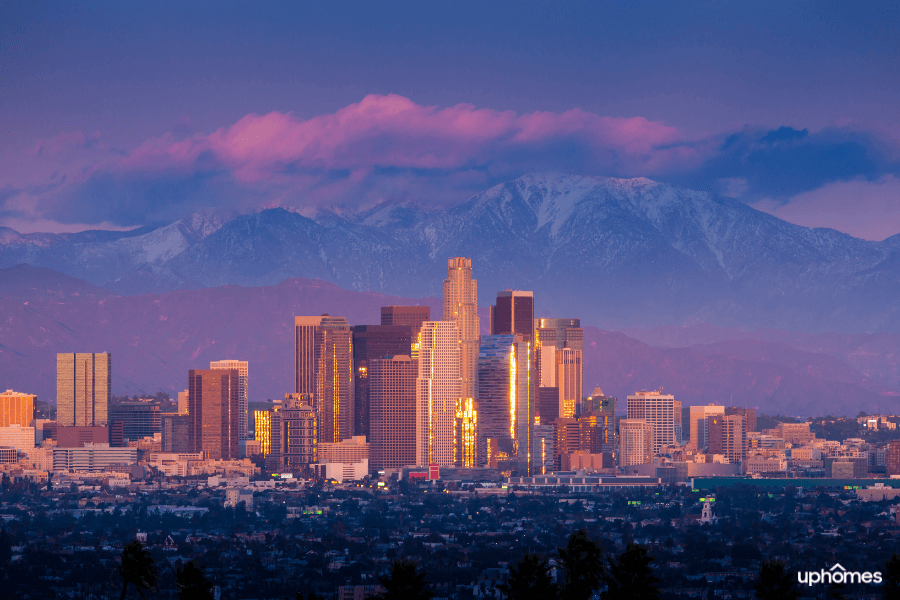 Have unique experiences.
There is always something to do in Los Angeles. You will never spend a weekend bored. One of the best ways to get to know the city is by visiting some of the most infamous and well-known attractions that bring in thousands of visitors from all over the world each year. While you may be moving to the area, experiencing these classic attractions is a must-do at least once.
Check out these things to do in Los Angeles:
Moving to Los Angeles, CA - The Bottom Line
While living in Los Angeles, California might have its fair share of pros and cons, the weather and great job prospects may determine whether or not moving to California is a smart move for you. Having a reputation for being a dangerous city, Los Angeles has actually seen a large decline in crime rates compared to similar big cities in the United States. Once you have decided that you want to call Los Angeles home, reach out to our knowledgeable and experienced Realty Specialists to help aid and guide you through the home buying process. With the help of our team, find out what neighborhoods are best for you and what areas you should avoid. Contact us today to help you find your dream home in Los Angeles, California.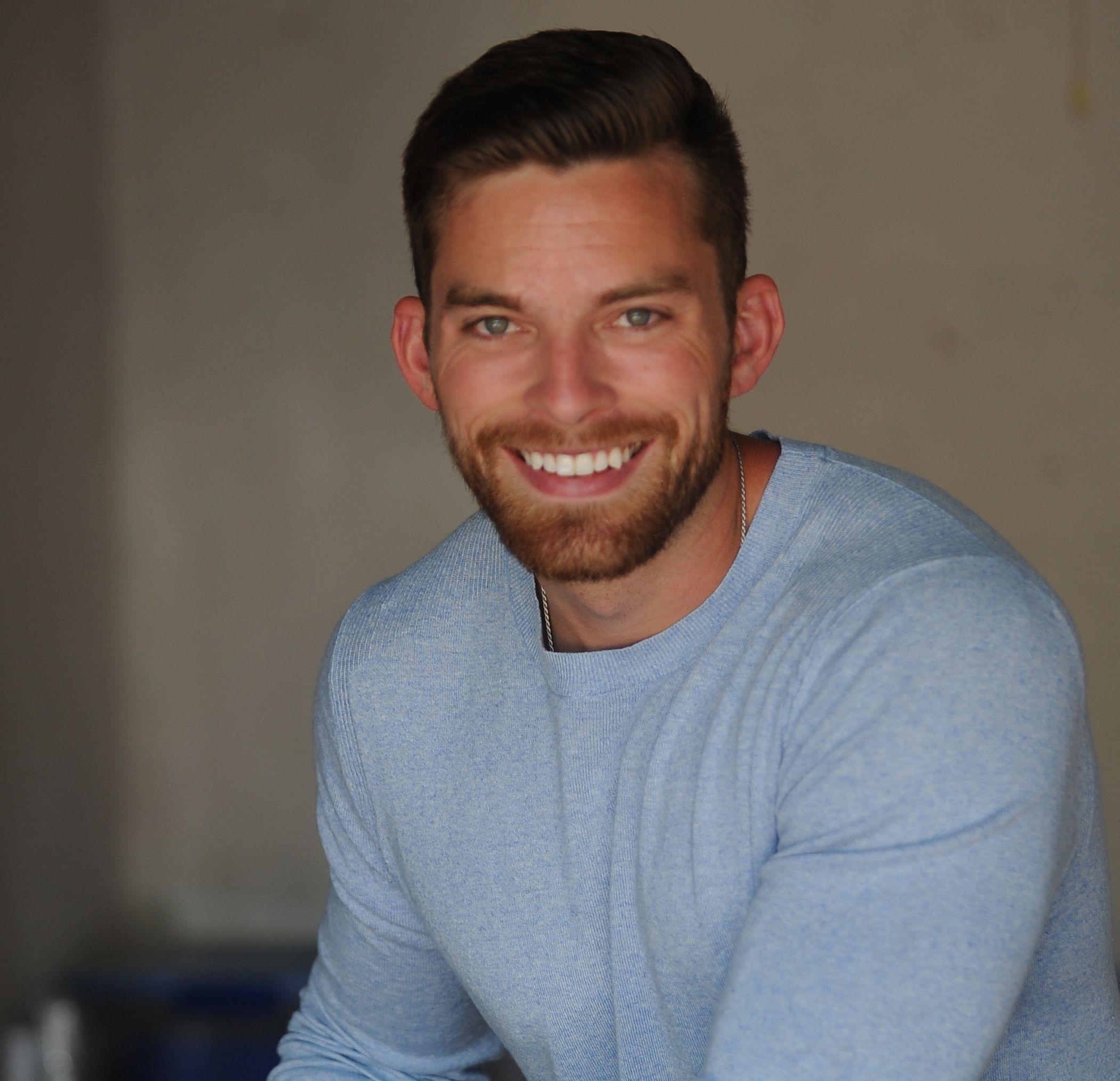 Ryan Fitzgerald
Hi there! My name is Ryan Fitzgerald, and I am a REALTOR®. My goal is to help you learn more about real estate through our Real Estate Blog! Hopefully, you enjoyed the above blog post and it found a way to provide help or value to you. When you're ready to buy or sell a home of your own let us know here. Please feel free to join the conversation by dropping us a comment below.