Best Places to Live in Los Angeles
What are the best neighborhoods in Los Angeles?
Most famous for its beaches, hillside living, warm weather, and entertainment industry, the southern California city of Los Angeles remains one of the most well-known cities in the world. Named as one of the best places to live in California, Los Angeles truly is the city for dreamers and goal getters. If you have always wanted to move to California then moving to Los Angeles may be just the place for you. Full of excitement and the hustle and bustle of city life, Los Angeles is home to a variety of different neighborhoods that each have their own distinct vibe and character. While finding a new place to live may seem stressful and daunting, finding the right neighborhood that fits your lifestyle makes a world of difference.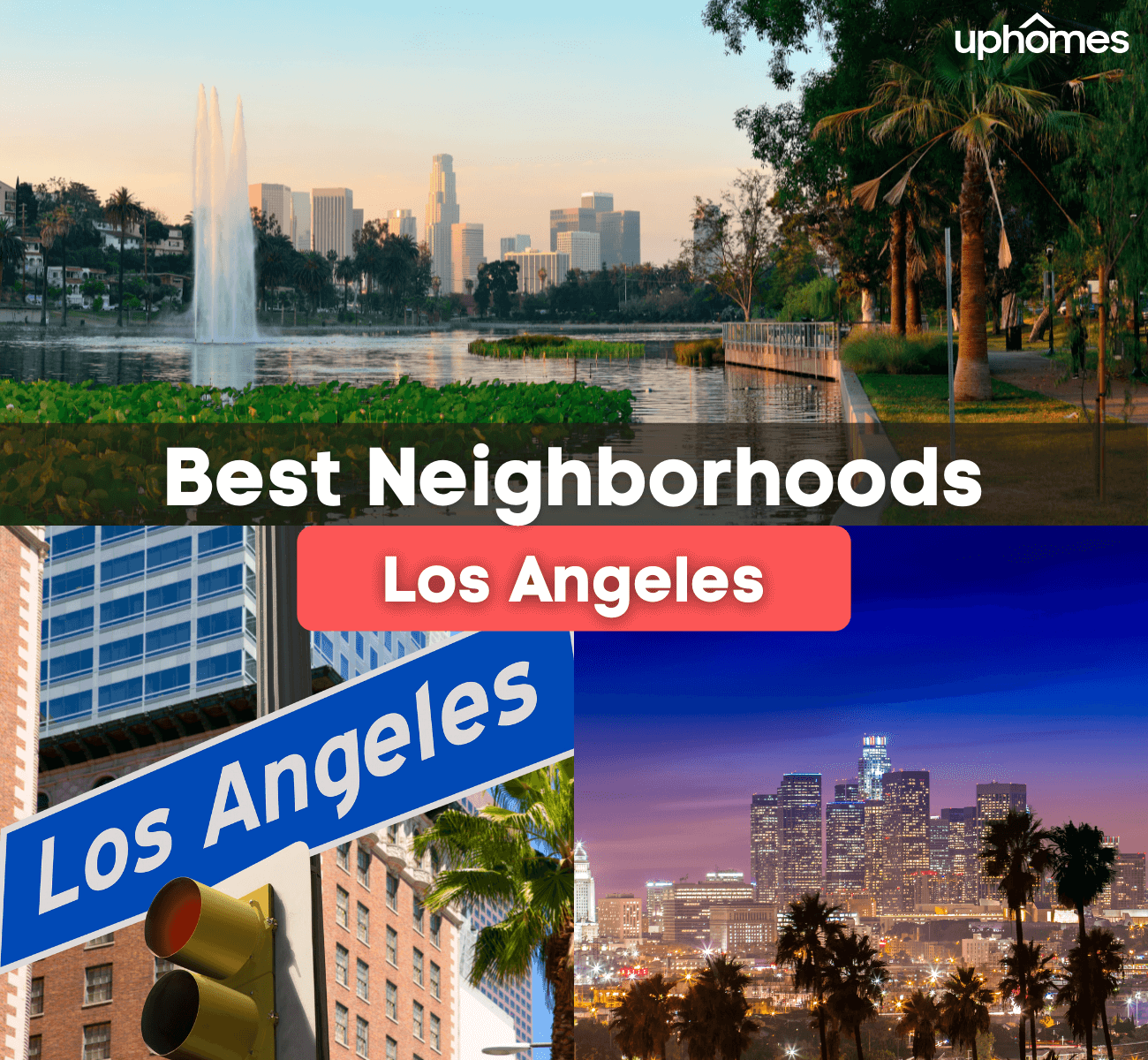 Before calling sunny Los Angeles home you may be wondering where you should live. While Los Angeles may have some bad areas there are many neighborhoods that are safe and surrounded by employment opportunities. Whether you want a neighborhood that is affordable, culturally diverse, or accessible to local amenities, there is a neighborhood for you in Los Angeles. With the help of this neighborhood guide, read on to learn more about the 6 Best Neighborhoods in Los Angeles, California!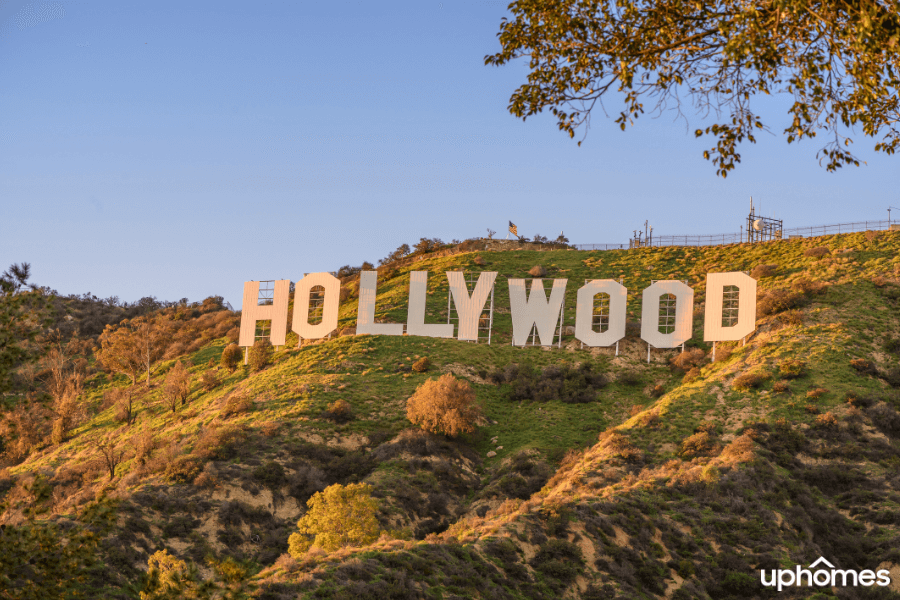 1. Hollywood
Much more than just a neighborhood, Hollywood is a leader in the film industry and a symbol of all things entertainment. Attracting thousands of tourists every year, this part of town is most well known for its many landmarks and tourist attractions that make the neighborhood famous. A prominent business center, many technology start-ups, and small companies are choosing to occupy Hollywood due to its popularity. Some of the top companies that reside in Hollywood include SpaceX, Netflix, Paramount, The Walt Disney Company, Bank of America, and Amgen. 
Home to rooftop bars, trendy eateries, awesome nightlife, old movie houses, and an abundance of shopping, Hollywood is always busy and full of something to do. Growing over the years, Hollywood has an abundance of new apartment complexes, top-of-the-line high rises, and luxurious single-family homes. While the traffic may be busy and the cost of living may be expensive, moving to Hollywood will mean that you will be living near the stars. So where in Hollywood should you reside? Split up into West Hollywood and East Hollywood, depending on where you choose to live will decide what vibe and lifestyle you will have. If you want a more lively and exciting party atmosphere then check out West Hollywood. If you want a more relaxed and laid-back way of life then East Hollywood is the place to be. 
Local Favorites: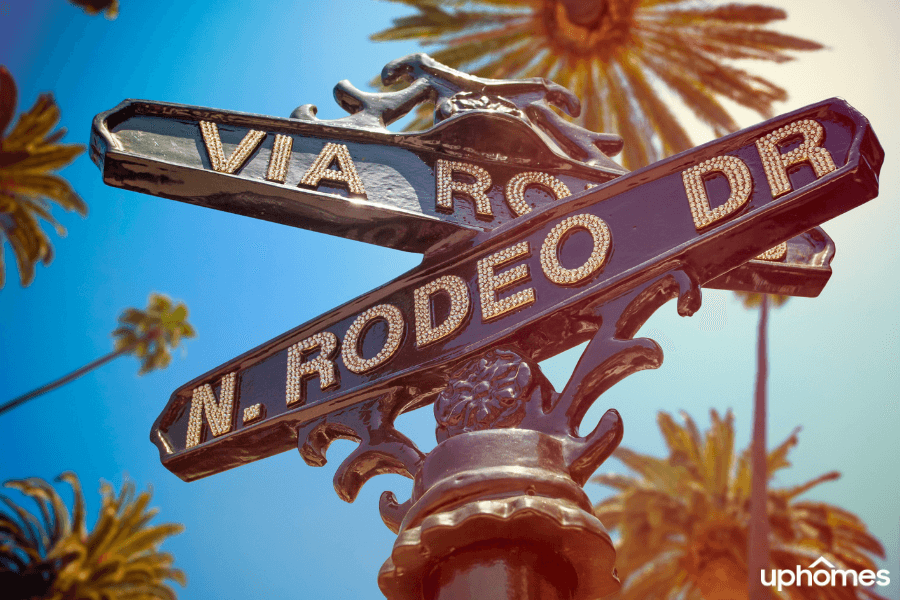 2. Beverly Hills
Home to the rich and famous, many celebrities and Hollywood stars reside in the neighborhood of Beverly Hills. Known as one of the most prestigious and expensive places to live, Beverly Hills even has its own reality tv show that has attracted much attention to this part of the city. Located in the heart of Los Angeles at the top of the mountains this neighborhood features expansive mansions, tropical gardens, high-end restaurants, and some of the most luxurious shopping in the United States. While the most notorious part of the city is the houses, the median listing home price is currently at a whopping $4.5 million. Since the prices are so high it goes without saying that most of the residents in this neighborhood have received top success in the television, film, or music industries. Providing its residents with a level of exclusivity that can not be found anywhere else, living in Beverly Hills is definitely an experience unlike any other.
Local Favorites: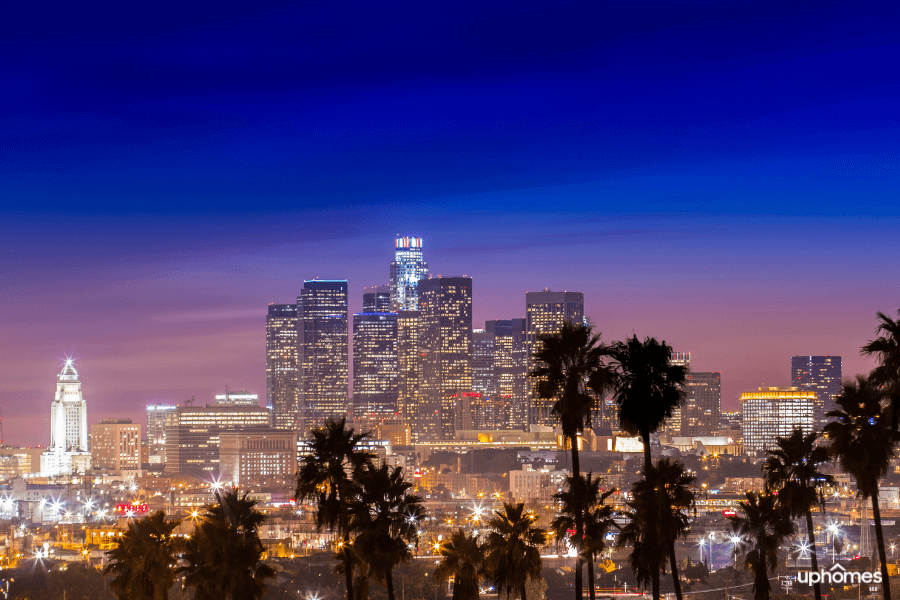 3. Bel Air
Found in the foothills of the Santa Monica Mountains and only 12 miles west of downtown Los Angeles lies the glamorous and lavish residential neighborhood of Bel-Air. Home to many famous celebrities including Elon Musk, Jennifer Aniston, and Michael Bay, Bel-Air is one of the most notorious neighborhoods in Los Angeles. Famous after the popular television show The Fresh Prince of Bel-Air, the neighborhood is expensive much like Beverly Hills and features large stately mansions with massive properties.
Named the richest neighborhood in Los Angeles Bel-Air has the highest median income out of the whole city. Great for successful Hollywood and business moguls, Bel Air is safe and well-maintained. For those moving with school-aged children, the school district in the area has highly rated private and public schools. With many parks, restaurants, coffee shops, fancy boutiques, and local events, the residents of Bel-Air always have something to do and love to stay involved within the community.
Local Favorites: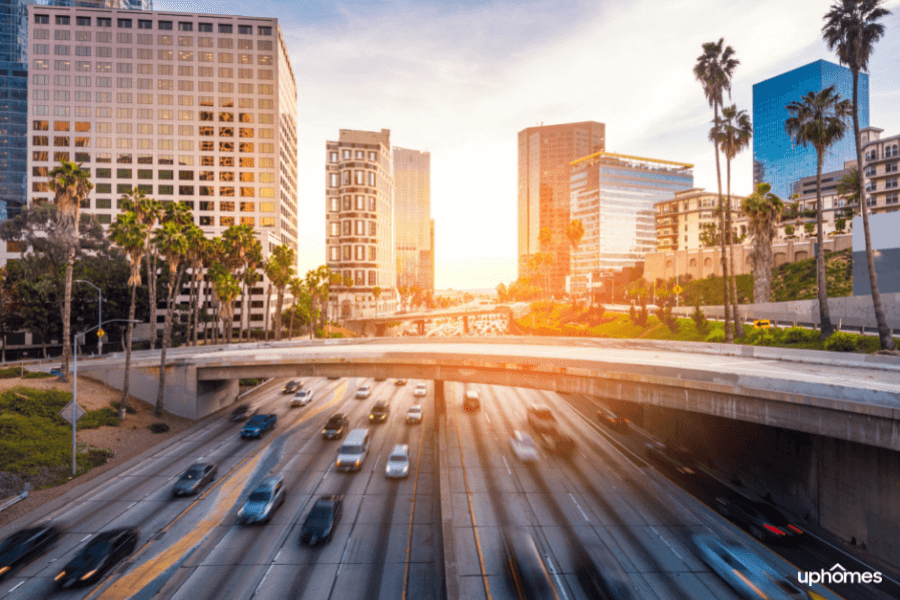 4. Los Feliz
Did you know that Los Feliz is considered to be the birthplace of Disney's Mickey Mouse? Situated in the hillside near Hollywood, the neighborhood of Los Feliz is a great place to live. This urban residential area has a variety of bars, restaurants, pubs, coffee shops, bookstores, and parks. Not only is Los Feliz cute and charming but living here is relaxed which offers a nice break from all of the hustle and bustle of city life in downtown Los Angeles and Hollywood. Known to be a tight-knit community, residents say hi on the streets and most people know each other's names. The neighborhood is also extremely dog friendly and has multiple establishments with dog-friendly outdoor patios. 
While the neighborhood may be on the smaller side, its size allows residents to walk around town easily without the use of a car. The food scene in Los Feliz is also above and beyond thanks to its large international influence. Home to a Thai Town, find all types of spicy Thai food scattered around the neighborhood. Attracting artsy creatives, entrepreneurs, and self-starters, everyone wants to move to Los Feliz. While living here may be more affordable than living in the Hollywood Hills, the median home value in this neighborhood still averages around $1-2.5 million. 
Local Favorites: 
5. Culver City
Nicknamed the "Heart of Screenland," Culver City is most famous for its film and Tv Production. In fact, MGM Studios and Sony Pictures can be found here. With an estimated population of just over 39,000 people, Culver City is one of the best places to live in Los Angeles due to its safety rating, relatively affordable housing, and diverse culture. What was once one of the biggest studio areas in the 1920s is now experiencing a lot of economical growth with the addition of big tech companies, brand-new restaurants, and high-end shopping. Attracting many families, couples, and young professionals to the area, living in Culver City is considered hip and trendy. Home to some celebrities including actress Drew Barrymore, Culver City is a hidden gem of Los Angeles and is among the most affluent neighborhoods in the city. 
Local Favorites: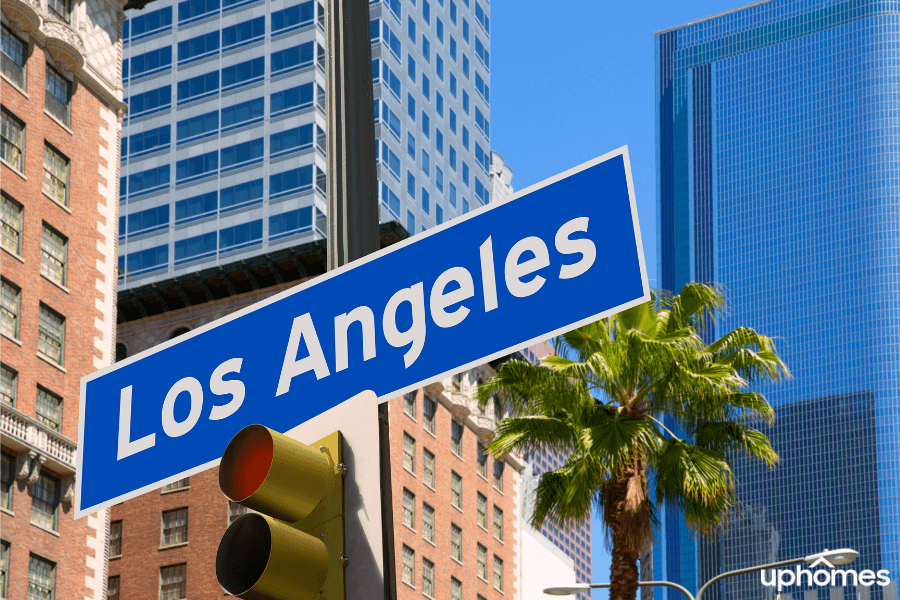 6. Venice
Recognized as "The Playground of the Sea," Venice has gained global recognition for its scenic views and coastal living. Considered the talk of the town, Venice is a popular beach neighborhood that is most famous for its free-spirited and bohemian atmosphere. The west side of Venice is known to be the safest as well as having the largest homes and wealthiest residents. Full of cool entertainment, magnificent shopping, and delicious dining, Venice is one of the most well-known Los Angeles destinations. When not at the beach, make sure to check out the many walking trails, outdoor parks, and skate parks that are in the area. Offering its residents a mixture of urban and suburban living, when looking for a place to live in Los Angeles make sure to check out the neighborhood of Venice.
Local Favorites: 
The 6 Best Neighborhoods in Los Angeles, CA - The Bottom Line
It is no secret that Los Angeles has expensive housing and a high cost of living. But, with the help of our team, you will be able to find your dream home in a neighborhood that best suits you and your budget. Before buying a home, make sure to understand what you desire in a neighborhood so that our team can be there to assist you. Since Los Angeles has so many great neighborhoods to choose from, it is important to reach out to one of our knowledge Realty Specialists to guide you through the home buying process. Contact us today!
#blog-moving-california-cta#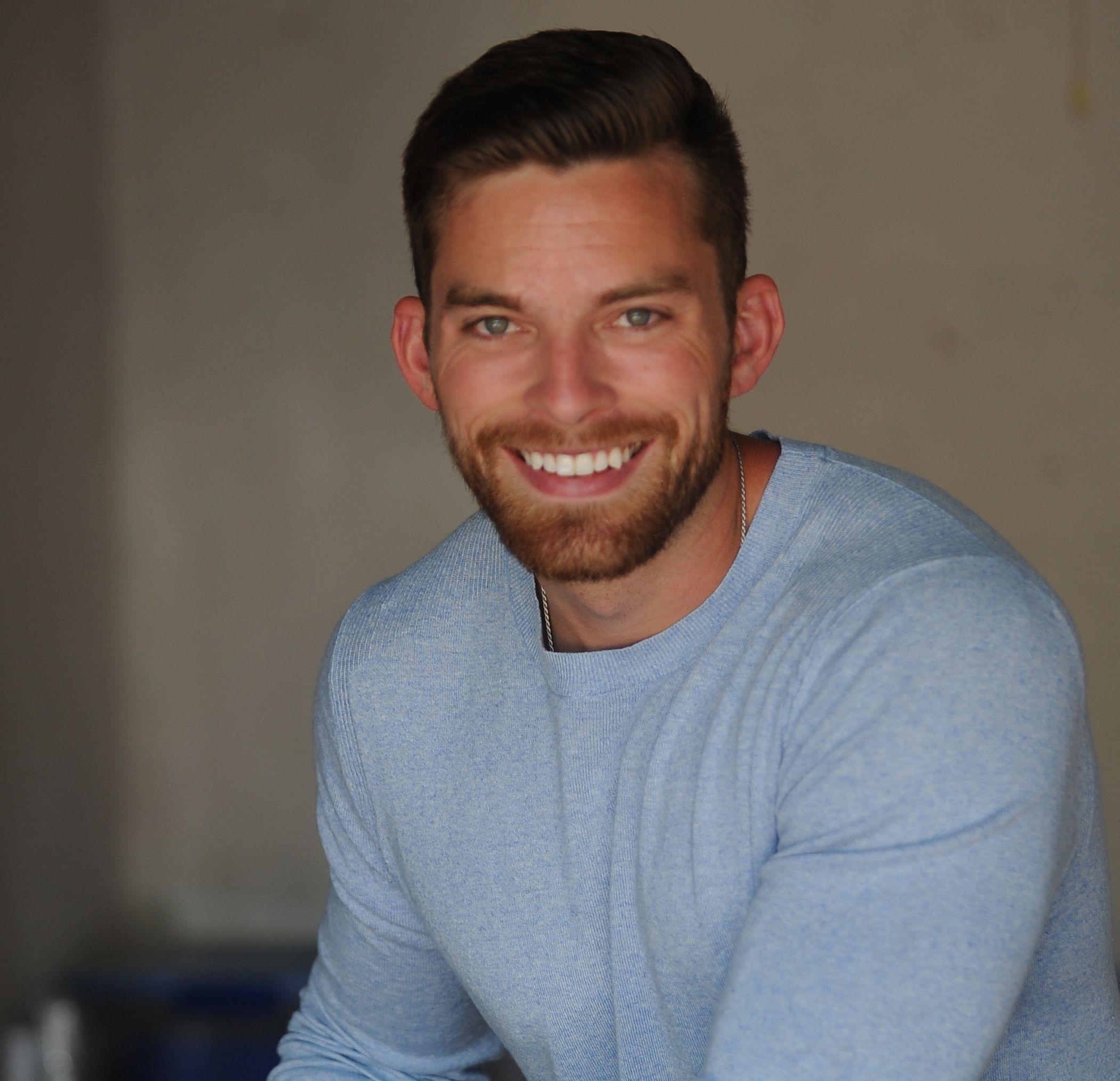 Ryan Fitzgerald
Hi there! My name is Ryan Fitzgerald, and I am a REALTOR®. My goal is to help you learn more about real estate through our Real Estate Blog! Hopefully, you enjoyed the above blog post and it found a way to provide help or value to you. When you're ready to buy or sell a home of your own let us know here. Please feel free to join the conversation by dropping us a comment below.