12 Best Places to Live in North Carolina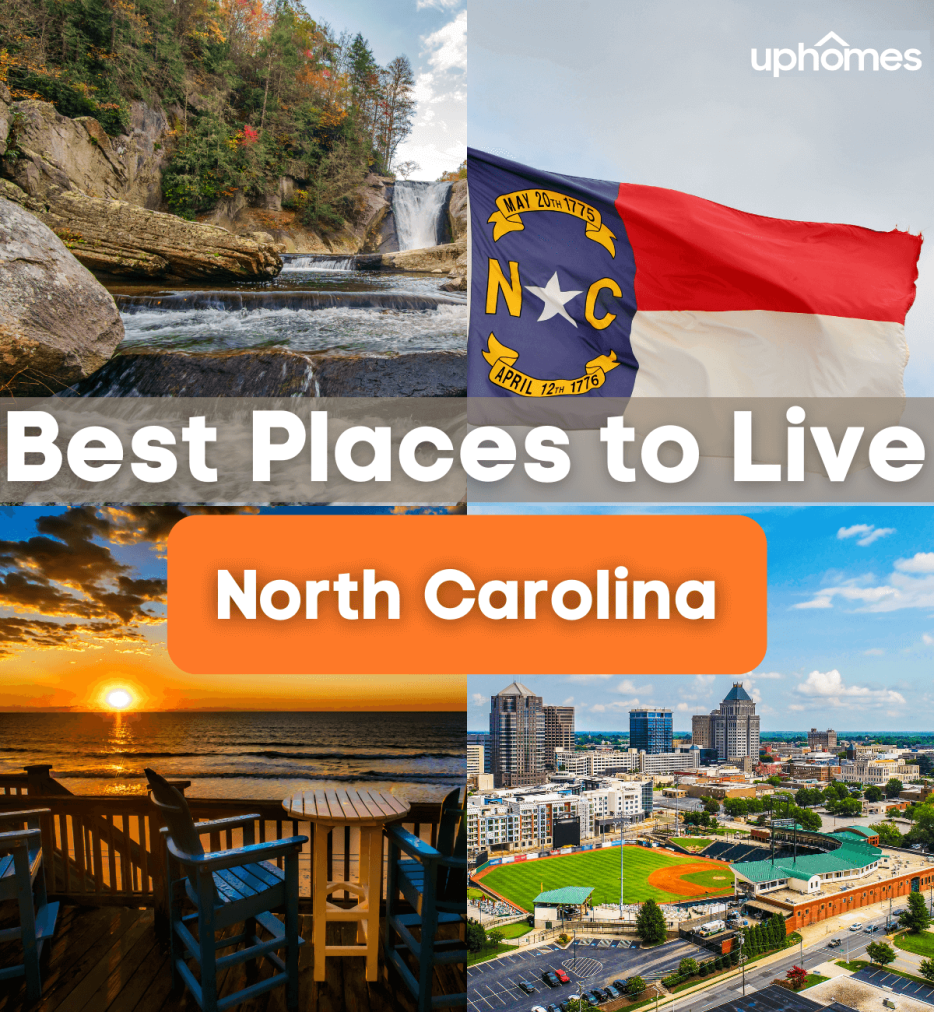 Best Places to Live in North Carolina
If you're considering a move to North Carolina you're likely wondering what are the best places to live in North Carolina? Good news: There's a city, place, or town in North Carolina fit for any lifestyle — yours included.
People are moving to North Carolina and South Carolina faster than most other states because people enjoy living in the Carolinas. This article will dive into the best cities and areas to live in the state of North Carolina - and there are many more great places to live than the 12 listed below! If you're looking to buy a home in Raleigh, Charlotte, Asheville, Wilmington, or anywhere in North Carolina we are here to help!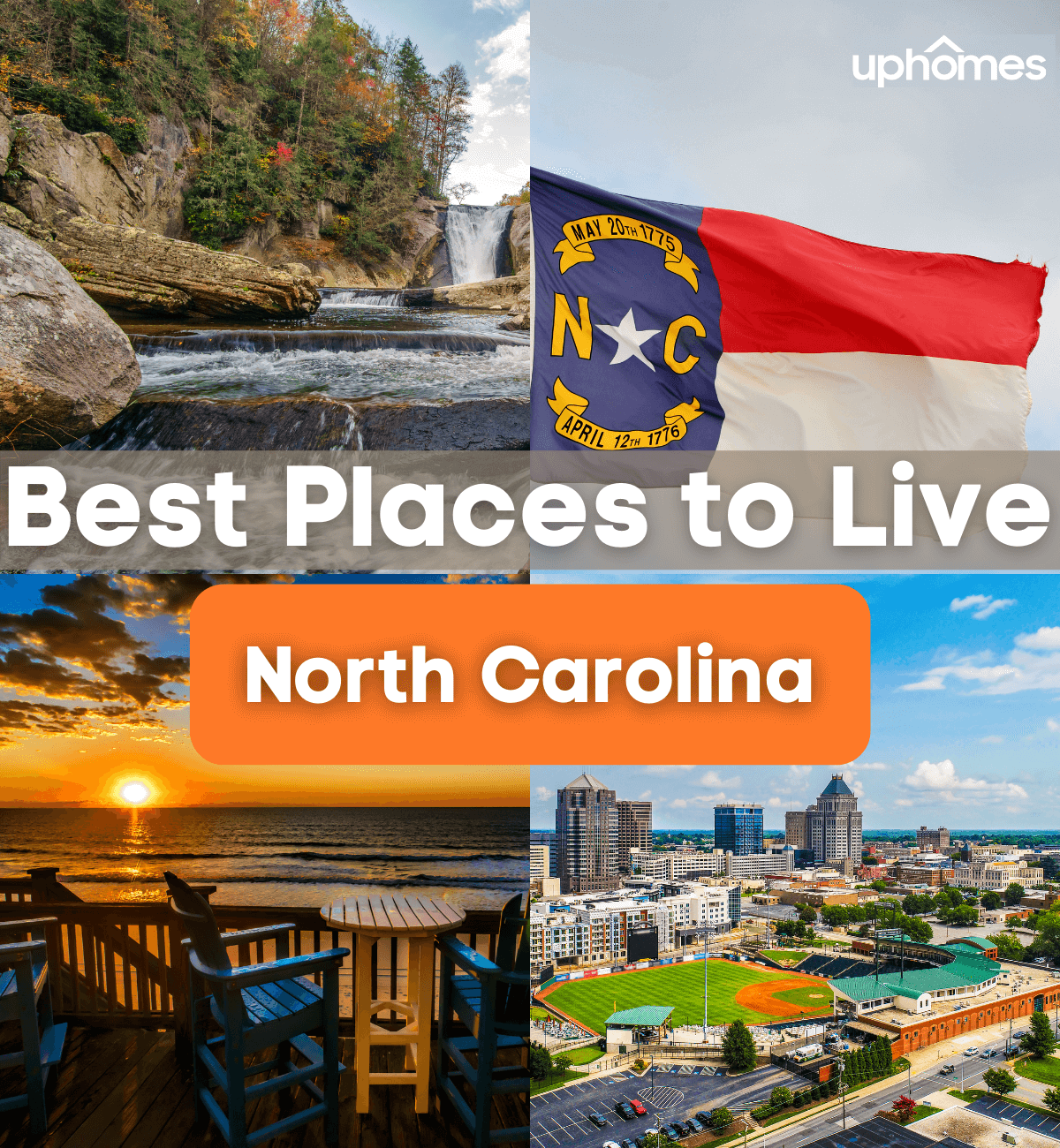 The 12 Best Places to Live in North Carolina (in no particular order)
Whether that's making the move to kick off retirement or searching for a starter home, this list is a great place to start. As you well know, there are several factors to consider in your search to find the best place to live. From the cost of living to things to do, and everything in between (think: education systems and home value), we've broken down the 12 best places to live in North Carolina. So, let's start with number 12:
Greensboro
One of the cities to make up the state's "Triad" region, Greensboro is home to five colleges and a vibrant art scene. And it's the third-largest city in the state with a population of just under 300,000, located in the north-central region of the state, this city is positioned nicely with a 2.5-hour drive to the Blue Ridge mountains and an accessible 3-hour drive to the coast. The central location makes this city an ideal option for those who can't pick a favorite between the two.
People love living in Greensboro. Consistently recognized as one of the "Greenest Cities in America", Greensboro lives up to its name. The city's green initiatives include the Community Sustainability Council and "Prioritizing Sustainability" in the city's 2040 Comprehensive Plan. There are more than 90 miles of trails and greenways in the city built with the active individual in mind (hiking, biking, walking, oh my!). If you end up choosing to call this Triad city home, connect with a great real estate agent and start your search (and, you should also brush up on your college basketball knowledge).
Davidson
The next town on our list is known primarily for its higher education institution: Davidson College (and Steph Curry). Located 20 miles north of Charlotte, Davidson offers that cozy, quintessential, small-town feel with quick access to the biggest city in the state. The town prides itself on its "sense of community" — which we claim is one of the top reasons to move to North Carolina in general. And with a population of 12,921, it's a great-sized town for families, college students, and retirees alike.
Davidson's historic downtown is built for pedestrians and cyclists, keeping walkability and safety top of mind for all residents. And the town's median household income of $83,750 is higher than NC's average of $53,855, which means that this Charlotte suburb's real estate is on the higher end.
Winston-Salem
As another "Triad" city on our list, Winston-Salem comes in strong at number 10. Home to Wake Forest University, Winston-Salem's population is a mix of college students, professionals, and families alike. U.S. News & World Reports writes, "One of the most appealing aspects of living in Winston-Salem is the bang you get for your buck … Housing costs are much less than the national median sale price."
So, if you're looking for a great value home buy, Winston may be just right for you. And the city's suburban feel, dedication to arts and culture, and family-friendly vibes should seal the deal. The city's centrally located in the state, making trips to other cities like Charlotte and Greensboro easily accessible and trips to the mountains feel like a breeze.

Durham
The City of Medicine, Duke University, Bull City — that's what this next city is all about. Durham rings in at number nine on our list of the best places to live in North Carolina. Durham has always been a hub for activity in the state. Now, more than ever before with the number of people moving to Durham. Historically known for its tobacco production in the 20th century, Durham's now most frequently associated with medicine, technology, and innovation. The city's population continues to boom as more people are on the hunt for more affordable living options that are in and around a city.
As one of the three "Triangle" cities, Durham has a lot to offer. Whether you're a big sports fan or into performing arts for entertainment, you can soak it all up in this city. Durham's art offerings are unmatched in North Carolina. There's the Durham Performing Arts Center, locally referred to as "DPAC," which hosts off-broadway performances and other major shows. Then, there are live music performances in bars around the city and So, we consider Durham to be a pretty hip town, with great music, unbelievable food options, and a lively social vibe that lasts all year-long (even when the students leave the city).
Carrboro
Carrboro has to be on this list — it's one of the most vibrant communities in North Carolina and it's conveniently located next to Chapel Hill. It's centrally located, making it easy to venture around and explore the rest of NC (as if you'll ever want to leave). Only 30 miles from Raleigh, 130 miles from Charlotte, and 160 miles from Wilmington, Carrboro is a great town to plant your roots. Its close proximity to UNC-Chapel Hill makes it a desirable place for young professionals, post-grads, and young families.
According to Niche.com, the Chapel Hill-Carrboro City school district is the #1 school district in North Carolina. If that's not reason enough, Carrboro is known for its wholesome feels and progressive energy. Foodies, beer lovers, musicians, and adventurers alike will feel right at home in this quaint town.
Southern Pines
Now, if you love golf and you want to have our state's best courses in your backyard, there's no need to read the rest of this blog. Southern Pines is the place for you. This Moore County gem is one of the top places to live in North Carolina. Aside from golf, Southern Pines boasts great public schools, restaurants, parks, and home value. Plus, it's another one of NC's centrally-located towns and it belongs to the Sandhills Region of the state.
With a population of around 13,000, Southern Pines is a small town that keeps growing. The community is a mix of retirees, young families, military retirees, and military families, too, as the city of Fayetteville is just a quick drive away. The town isn't known for its vibrant nightlife, but its community calendar is full of family-friendly activities and recreation is a top priority for the town.

Asheville
Home to some of the state's most scenic views and brews (read: Beer City USA), Asheville is 6th on our list of best places to live in North Carolina. Not only do you get access to the Blue Ridge mountains, but you also get a small-town feeling in one of the state's cities. And, if you don't believe us, Liveability.com ranked Asheville #19 on the Top 100 places to live in 2019.
Asheville's appeal is more than its beer scene ... there are countless things to do to satisfy the active explorers, the art lovers, music buffs, and the adventurous foodies. As the city in western Carolina, Asheville's larger population combined with its real estate options make it a top choice for mountain living in North Carolina. Plus, there's an airport nearby to make traveling around even easier.
Wilmington
Wilmington's known for its Colonial port city vibes and its quaint downtown along the Cape Fear River. But that's not all — Wilmington is a bustling city that grows bigger each year thanks to everyone moving there. The large student population at UNC-Wilmington and Cape Fear Community College combined with the influx of recent grads gives Wilmington a young and vibrant feel. And, it's essentially a beach town; Wrightsville Beach and the renowned Figure 8 Island are just a short drive away, making it a popular destination for beach bums craving a little bit of city living.
According to Liveability.com, the median household income is $47,998 while the median home value sits around $263,874. Wilmington's real estate market offers quite the variety — you can find a starter home in a popular neighborhood, a condo at the beach, or a Colonial-era house in the city's historic district. The options are endless and that's why Wilmington lands in the top five on our list. Check out the best beaches in Wilmington, NC!

Morrisville
RaleighRealty.com says it best: "Living in Morrisville, NC gives most folks a ton of great neighborhoods to choose from and easy commutes to work thanks to its central location and access to great schools." This town is a popular location for those looking to move to the greater-Raleigh area (also the tech crowd that the Research Triangle brings into the state). Morrisville is west of Raleigh and north of other popular Raleigh suburbs like Apex, Cary, and Holly Springs.
The super-central location in the Triangle is a key selling point for this town, but that's not all … Morrisville boasts a young population and some of the state's best public schools. As part of the Wake County Public School District, a top 10 district in the state, Morrisville's educational offerings are worth considering if you have (or plan to have) school-aged kids. Described as family-oriented and safe, there's a reason so many folks are moving to Morrisville!
Chapel Hill
Chapel Hill is a quintessential college town built around the University of North Carolina at Chapel Hill. So it should go without saying that it's a young and lively town when school is in session and a little quieter during the few summer months. Chapel Hill is family-oriented and safe, making it a great place to live in North Carolina.
Like #8 (Carrboro) on this list, Chapel Hill boasts the top-ranked public school district in the state. And its close proximity to UNC Hospitals and health systems puts high-quality healthcare right outside your front door. If that's not enough, both Raleigh and Durham are short drives away, where you can find even more restaurants, bars, and entertainment. Many people move to Chapel Hill for school and never leave the area once they graduate!
Charlotte
The countdown is almost over and this list wouldn't be complete without talking about The Queen City. Charlotte is the largest city in North Carolina with a population of 857,425. And the big city's offerings certainly match its population. From expansive shopping options to unique clubs and bars and everything in between, you'll never be bored living in this city.
Charlotte and its greater metropolitan area have more than 40 colleges and universities to choose from, but the city isn't overwhelmingly full of college students. The population is mixed, from young professionals to working adults, the city is perfect for those ready to join the working world.
The affordability of Charlotte compared to what the city offers in terms of value is simply unmatched. It's one of the biggest reasons so many folks love living in Charlotte - because they can find a great home for their family with the comfortability of knowing they can afford it.
If you choose to call Charlotte your North Carolina home, get ready for sports galore! You can experience the NFL while watching the Carolina Panthers play, or soak up some NBA time with the Hornets. And if soccer's more of your speed, the city now has Charlotte FC, the first pro team to call North Carolina home.

Raleigh
Raleigh is one of the best places to live in North Carolina and some are calling it the best place to live in the country - In Bankrate's recent article they give Raleigh the honor of being the best place to live in the entire country! Here's what they had to say: "Raleigh is more than the best place to live in North Carolina; in 2021, we think it's the best place to live in the entire country." And we couldn't agree more. Our state's capital is desirable across all fronts and suitable for people of all ages. The cost of living, educational opportunities, and the hot job market help make the case for this city.
As part of the Wake County Public School District, Raleigh is home to some of the state's best. Plus, higher education gets some time in the spotlight, too — North Carolina State University is just one of the 10 colleges and universities to have campuses in the city.
Young professionals, first-time home buyers, retirees, and everyone else in between can find themselves proudly calling Raleigh "home." There are countless activities for all ages, including museums, performing arts, sports, concerts, parks, trails, and more.
To Sum It Up on the Best Places to Live in NC:
Regardless of where you choose to live in North Carolina, rest assured — you can't make a wrong decision. North Carolina is known for its affordable living options, high quality of life, scenic views, sports, and overall sense of community felt throughout the state.
Now that you're sold on moving to North Carolina, here are 10 Things to Know BEFORE Moving to North Carolina. While you're at it you may also want to check out the best places to live in South Carolina. And if you have any questions for us (about any of our specialties, including but not limited to real estate, restaurants breweries) please feel free to contact us and check out all of the best beaches in NC!
#blog-moving-cta#
#blog-best-neighborhoods-cta#

Find your new home
Search real estate and homes for sale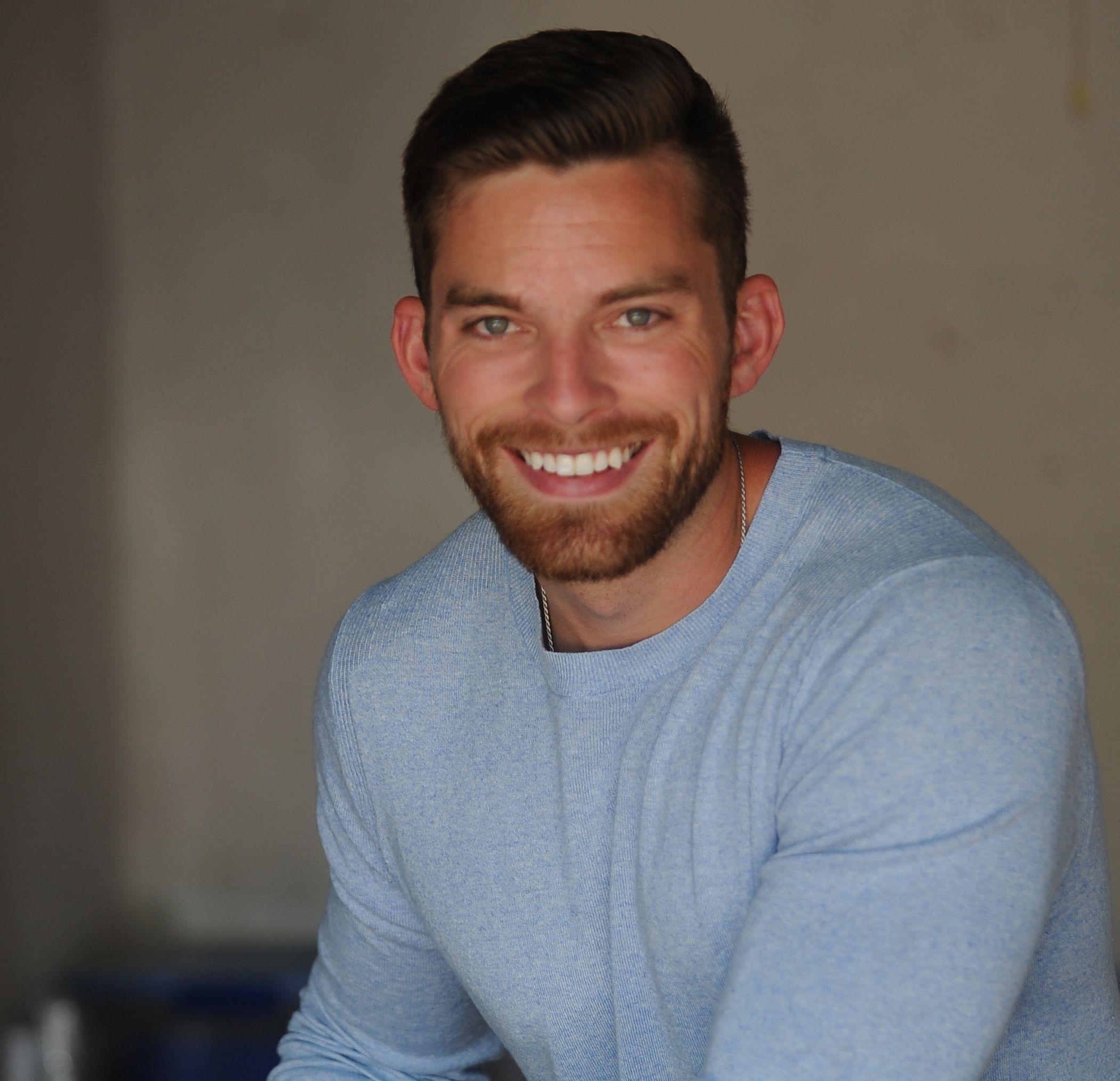 Ryan Fitzgerald
Hi there! My name is Ryan Fitzgerald, and I am a REALTOR®. My goal is to help you learn more about real estate through our Real Estate Blog! Hopefully, you enjoyed the above blog post and it found a way to provide help or value to you. When you're ready to buy or sell a home of your own let us know here. Please feel free to join the conversation by dropping us a comment below.