14 Things to Know BEFORE Moving to Winston-Salem, NC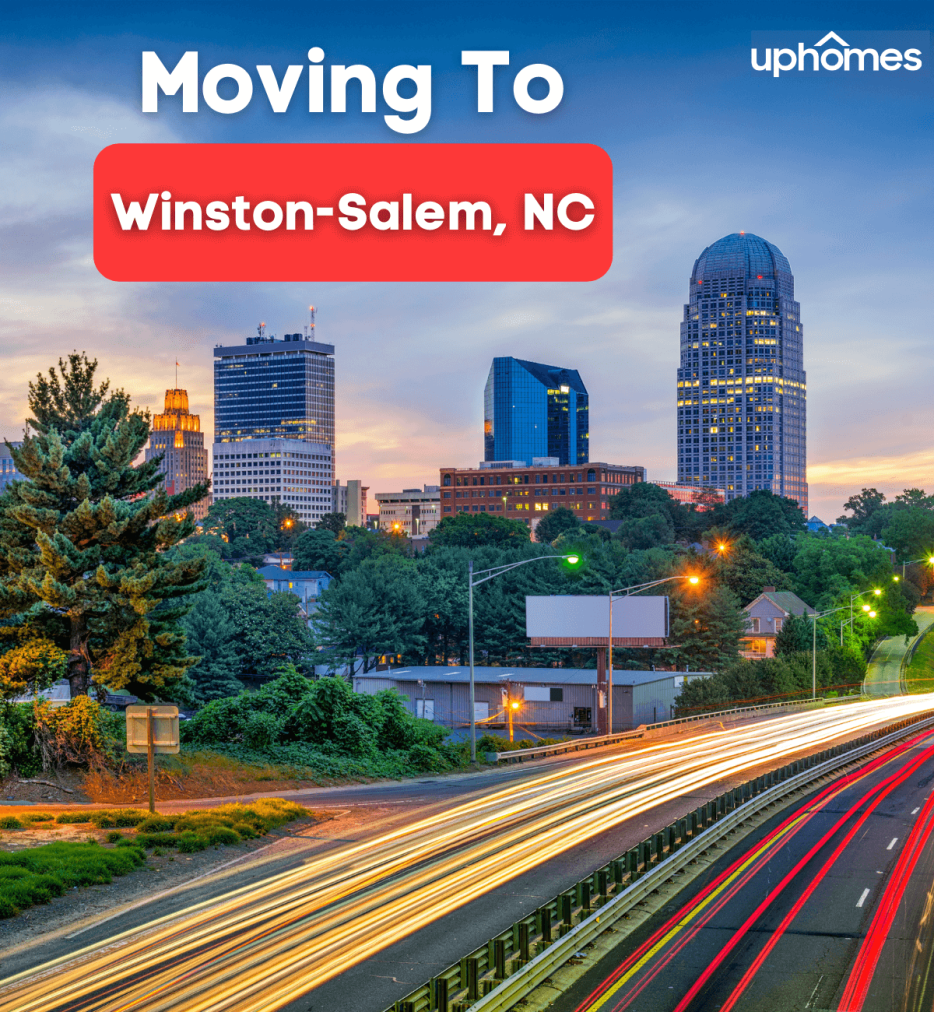 Living in Winston-Salem, NC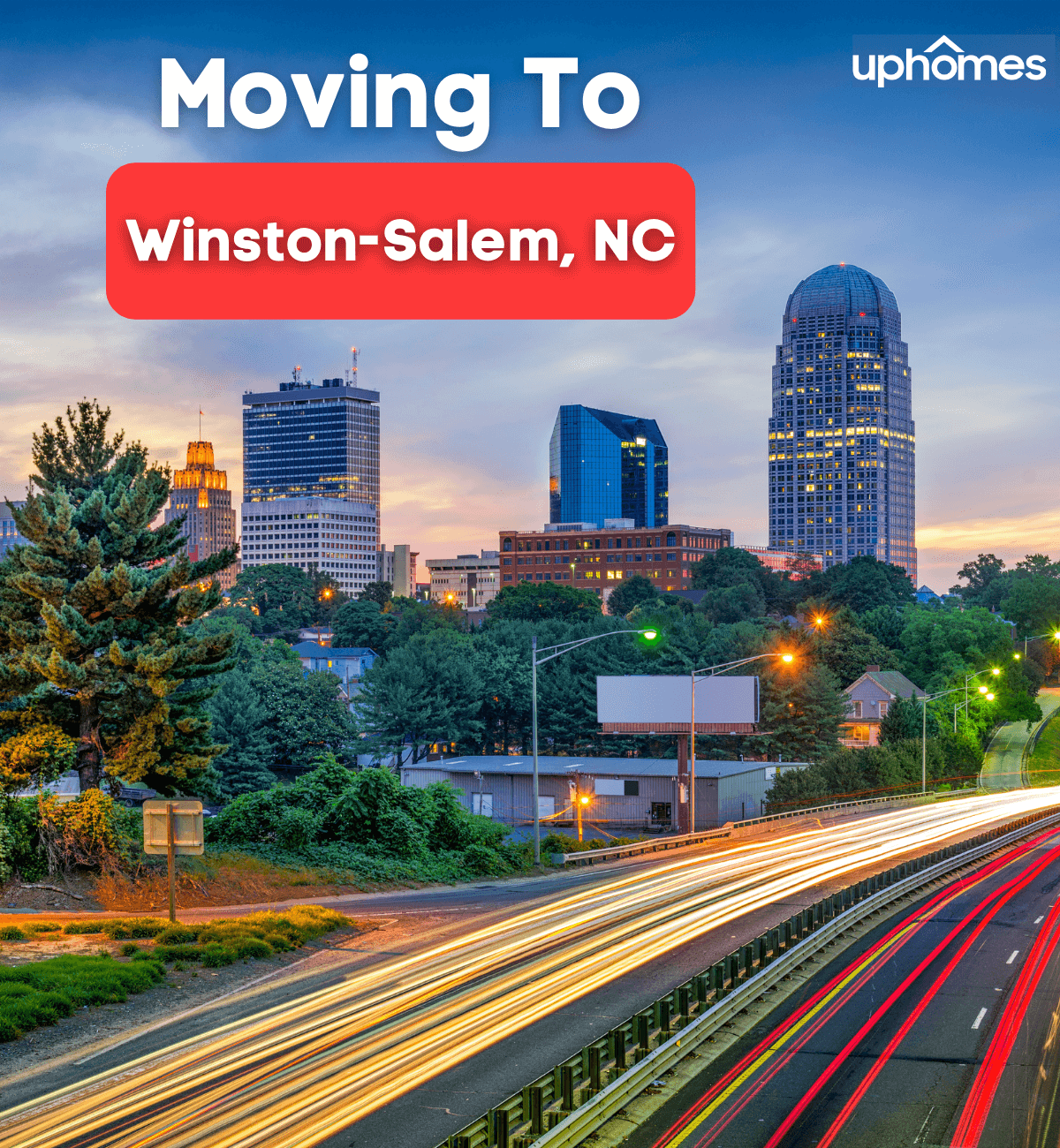 There's a reason so many people are moving to Winston-Salem and that's because the secret is out, people love living here!
Did you know that Winston-Salem was ranked #59 as one of the "Best Places to Live" and ranked #35 in "Best Places to Retire" by US News? It was also named as one of "North Carolina's Safest Cities" by WalletHub in 2019. We also put together a list of the best neighborhood in Winston-Salem for you! You can also check out some of the homes for sale in Winston Salem here.
Known for its mild weather and prime location, it is no wonder that Winston-Salem was named the 5th best city to live in North Carolina. With its eclectic art scene and notably low cost of living, you'll want to check out this city and see all that it has to offer.
Here are 12 things youwill love about your move to Winston-Salem!
The People You Meet in Winston-Salem
One of the best parts of living in Winston-Salem is the people that you meet. Your neighbors and lifelong friends make this city home. Southern hospitality is a given and everyone is friendly. Known for having a younger crowd due to its proximity to top-rated universities, there are many families and young professionals. There is also a mix of international citizens which adds to the diverse culture that this city offers. With an estimated population of 242,125 people as of 2018, and a growth rate of 0.57% annually, everyone is starting to realize just how great of a city Winston-Salem is.
A Sense of Community
Do you want the city life but a small-town feel? Then Winston-Salem is for you! With its dense suburban quality, lots of parks, and known as a safe place to live, many residents own their own homes and participate in community events that bring everyone together.
Celebrated as a diverse community, there are many festivals and events that the city puts together to commemorate this diversity. As a southern city, food festivals are put on in the heart of downtown Winston-Salem such asTaste Carolina Winston- Salem, a food tour that showcases true southern hospitality and character. This food festival features live music, art, architecture, and amazing restaurants downtown. There is an event for everyone, even line dancing lessons that the city puts together.
With this southern but international feel, there are lots of different worldly cuisines that are offered in the city and can be reflected in a lot of the local restaurants. For instance, there is a Winston Salem Greek Festival where you can try all kinds of authentic Greek dishes. These events and sense of community are great for small businesses and entrepreneurs as it leads people to try new things and support local businesses.
The Amazing Food
Winston-Salem is a foodie haven! Southern comfort food mixed with authentic international flavors? I think yes! If you are moving to Winston-Salem, you have to check out all of the local Carolina BBQ. The Camel City BBQ Factory is a local favorite and located off of Liberty Street downtown. Offering various amounts of beer, sandwiches, and plates, this place is a must-do when it comes to Carolina BBQ.
Some other local favorites include:
Mozelle's - Located on the west end of the city, this southern bistro provides an intimate atmosphere all while supporting local farmers.
Village Juice - Locally pressed juices and smoothies with healthy breakfast and lunch options. Try the avocado toast!
Mojito Latin Soul Food - Offering authentic Latin flavors and are best known for their Cuban sandwiches.
Spring House - Located in a 1920s historical home, this new American style restaurant with farm-to-table dishes is worth all of the hype.
The Porch Kitchen and Cantina - A Tex Mex southern-style restaurant with a menu full of nachos, a Mexican burger, and Sweet Pete Puffy Tacos.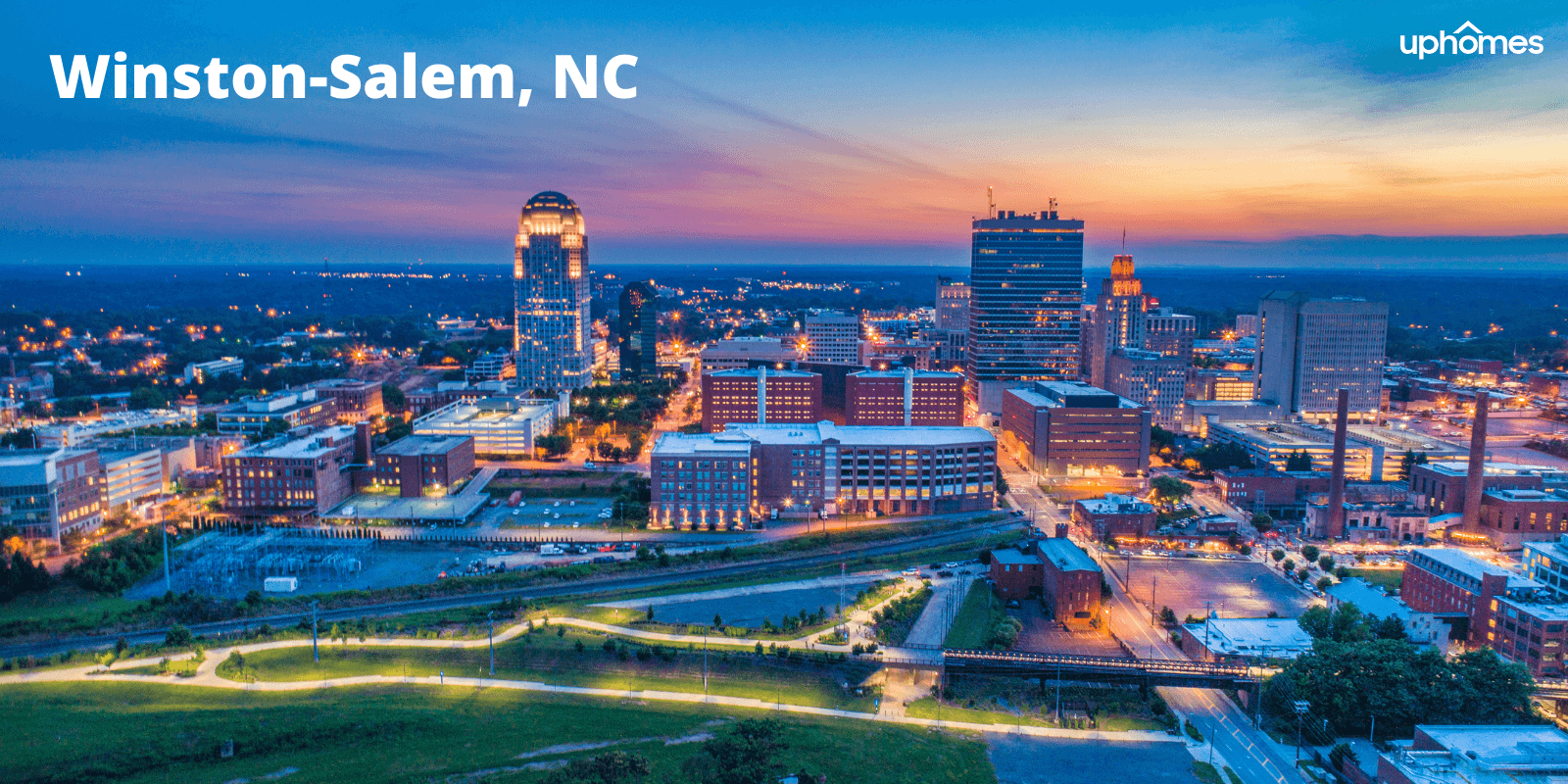 There Are Many Things To Do in Winston-Salem
Once you eat lunch at one of the local restaurants, go walk it off at one of the many parks and hiking trails in the area. Quarry Park is a peaceful place to take the dog and get some fresh air while overlooking the city skyline. Bring your camera to snap some pretty pictures while you are at it.
Some other adventures include:
Black Mountain Chocolate Factory - Located downtown, bring your friends and family to see how chocolate is made! Take an official tour, or self-guided tour, and don't forget to buy chocolate to take home at the end.
Old Salem Museum and Gardens - Old Salem is a historic part of town that has been preserved for years. Take a tour of these historic buildings and gardens to learn about the history of Winston-Salem.
Foothills Brewing - See where your favorite local craft beers are made. Not only do you get to learn all about beer, but Foothills Brewing offers tastings for all the beer lovers out there.
Education
Home of both private and public colleges and universities, as well as top-rated high schools, Winston-Salem is a well-educated area. Salem College, Wake Forest University, Forsyth Technical Community College, Carolina University, Winston-Salem State University, Carolina Christian College, and University of North Carolina School of the Arts are all located here.
If you are planning to move to the area make sure to check out the different school districts and keep your preferences in mind when choosing a home. If you have school-age children there are many fantastic elementary schools, middle schools, and high schools to choose from.
Sports In Winston-Salem
Home to Wake Forest University sports, Truist Field is where Wake Forest University football plays. The Winston Salem Dash, the cities minor league baseball team, plays at Truist Stadium downtown.
North Carolina is also home to many professional sports teams and has some awesome fans. Many residents can be seen watching the Carolina Hurricanes hockey team which plays in Raleigh, and the Carolina Panthers football team plays in Charlotte.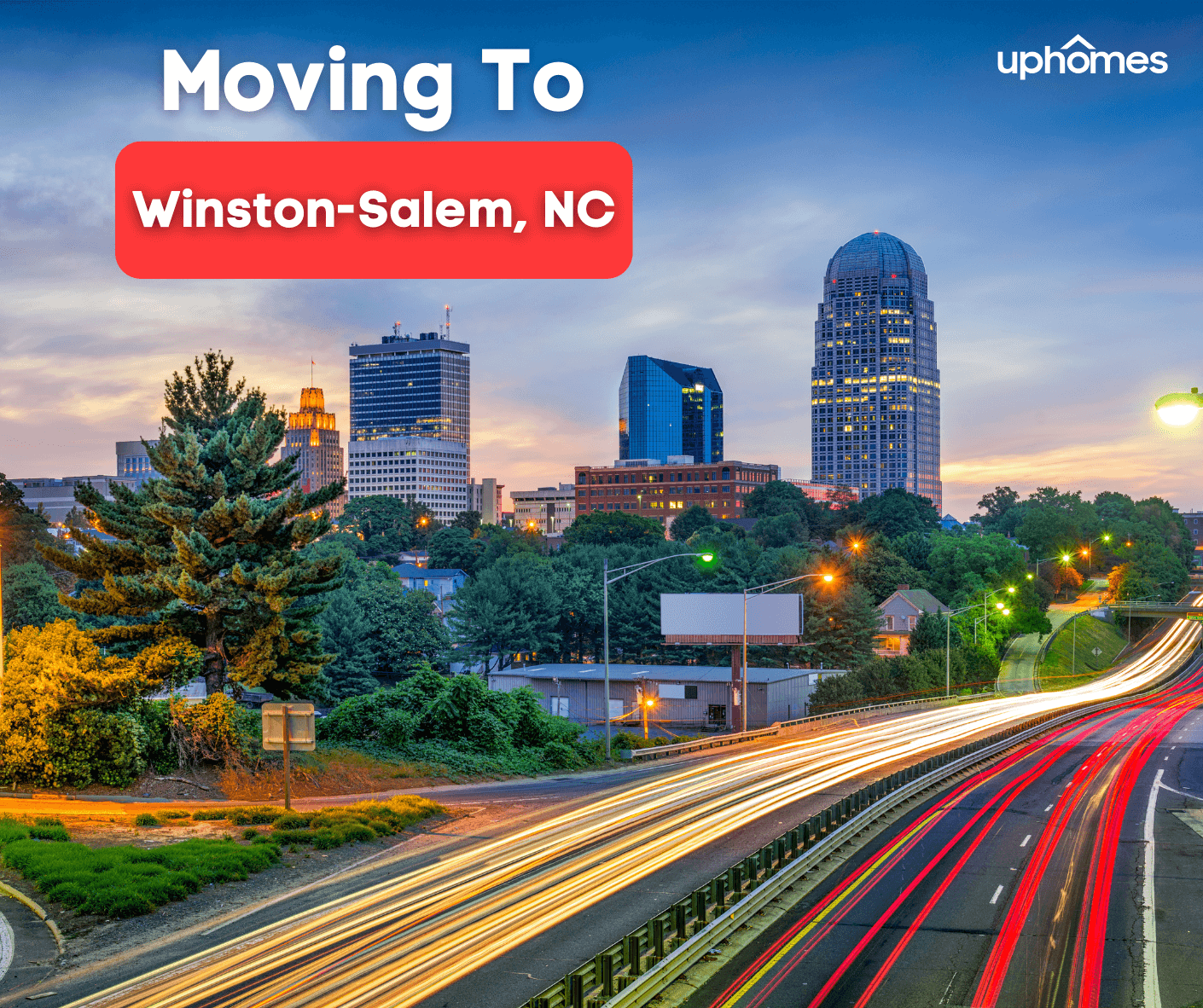 Mountains To The West
The location of Winston-Salem is just one of the many perks. Located only 2 hours and 15 minutes away from downtown Asheville, the mountains are super close and make for a perfect day trip. For a short 30-minute drive, check out Pilot Mountain for some gorgeous views. Hanging Rock is another great option with 20 miles of hiking trails, a campground, and a lake for swimming and canoe rentals. Grandfather Mountain, just west of Winston-Salem, is great for climbing and you may even spot a black bear.
Beaches To The East
If the mountains are not really your scene then you are in luck because the beaches are only a quick two and a half-hour drive away. Wrightsville Beach is the closest beach to Winston-Salem but there are many others to choose from, such as Topsail Beach and the Outer Banks. In the Summers this makes for the perfect getaway if you are craving sand between your toes and an ocean breeze.
Local Coffee Shops
The residents here take their coffee very seriously. Many college students can be seen completing their homework while sipping a latte, or neighbors may meet up on a Thursday afternoon to hear some live music and share their love of cold brew.
If you are a caffeine lover, check out these local favorites:
Krankies Coffee - Known for its live music scene and open space for artists, this iconic location is also known as the "Wherehouse" and has become a frequent destination and cultural hub. Not only is the coffee divine but they have really good biscuits.
Twin City Hive - Off of Brookstown Avenue, Twin City has the best cold brew in town and all syrups are homemade.
West End Coffee House - Located right near Foothills Brewing, West End offers coffee and gelato. Make sure to try the Affogato which is a shot of espresso over one of their famous flavors of gelato.
Camino Bakery - This is a great destination for college students. Enjoy coffee, tea, beer, and wine in this fun atmosphere. On Wednesdays, bring your friends for half-priced wine bottles and grab one of their many vegetarians, nut, and gluten-free options of pastries and baked goods.
The Real Estate
One of the most important reasons on our list. Finding a great place to call home is imperative and Winston-Salem has so many different options to choose from.
Rated the #5 city for first time home buyers, there is lots of new construction that are bringing new and up and coming options to the market. Many older textile factories and tobacco factories are being converted into loft apartments downtown which is attracting many to the area.
From downtown lofts to single-family homes with lots of land, there are different options to appeal to everyone. Architectural styles range from contemporary to bungalow and craftsman style homes. There are many great public schools in the area and many residents have their own car and commute to work.
The Low Cost of Living
Winston-Salem is not just a great place to live, it is affordable too. The cost of living here is much lower than that of the national average which means you get more for what you are paying for. In fact, the cost of living is actually 32% lower than the national average which is kind of a big deal. The average income of residents living here is less than the national average but real estate prices are lower than the national median sales price.
Interestingly enough, grocery prices are also 1% lower than the national average which means you will be saving more on your trips to Harris Teeter. Retirees in North Carolina can live here for 3.7% cheaper than anywhere else in the state. No wonder retirees love living here. Winston-Salem overall offers better value for your money and was rated a 7.5/10 on a value index scale which compared housing costs to income.
Golf
If you love playing golf, then you will love it here! There are many private country clubs to become a member of, or grab your buddies and visit one of the many public golf courses. Some well-named clubs are Forsyth Country Club, Old Town Club, Winston Lake Golf Course, Reynolds Park Golf Course, Maple Chase Golf and Country Club, and Meadowlands Golf Club, just to name a few. Pinehurst is a short car ride away as well!
The Art Scene
Art can be viewed all over the city and it is part of what makes Winston-Salem so special. Referred to as the "City of the Arts," the art scene here is vibrant and alive. Sculptors, painters, and musicians alike find a sense of free expression here. One of the best things to do is to go to one of the many art galleries or art workshops. There is an abundance of local art schools in the area that encourages young artists to embrace their talents.
The cities love of art dates all the way back to the year 1949 when the first arts council of the United States was established right in the middle of the city. There is a well-known art district located around 6th and Trade Street where street murals can be admired and galleries can be visited.
Home of the Southeastern Center of Contemporary Art and home of Carolina Music Ways, all art and music are admired. The Heavy Rebel Weekender Music Festival is hosted here as well which showcases classic rock n' roll and a car show! Make sure to join in on the PBR drinking contest, a Krispy Kreme Doughnut Eating Contest, and all the live music that your heart desires.
The Nightlife
Night-time entertainment is important if you are moving to the area and luckily Winston-Salem has a lot of that. Locals here love beer and the prevalence of local breweries further proves my point. Wise Man Brewing, Fiddlin' Fish Brewing Company, and Small Batch Brewery are all great places to kick back a cold one with some good company.
Another fan favorite is the Trolley Pub of Winston-Salem! If you are looking for a more adventurous approach to a night of cocktails, pedal away on this downtown trolley pub only powered by you, your friends, and drinking games. You will end the night with great memories, not to mention a fantastic leg workout.
Relocating to Winston Salem
One of the best things in life is exploring new places so whether you move to Winston-Salem or just come for a visit, it's a city that will help you shape your story! Many people come to and from Winston-Salem for work whether it's tech, banking, healthcare, teaching, or another job, and leave with a great story and memories. There's something special about living in Winston-Salem and we think you will enjoy finding out! If you're curious about moving to Winston-Salem you should also check out the neighboring city of Greensboro, NC.
If you're looking at homes for sale in Winston-Salem and would like help finding one or learning more about the area please feel free to contact us- we love to help!
#blog-moving-cta#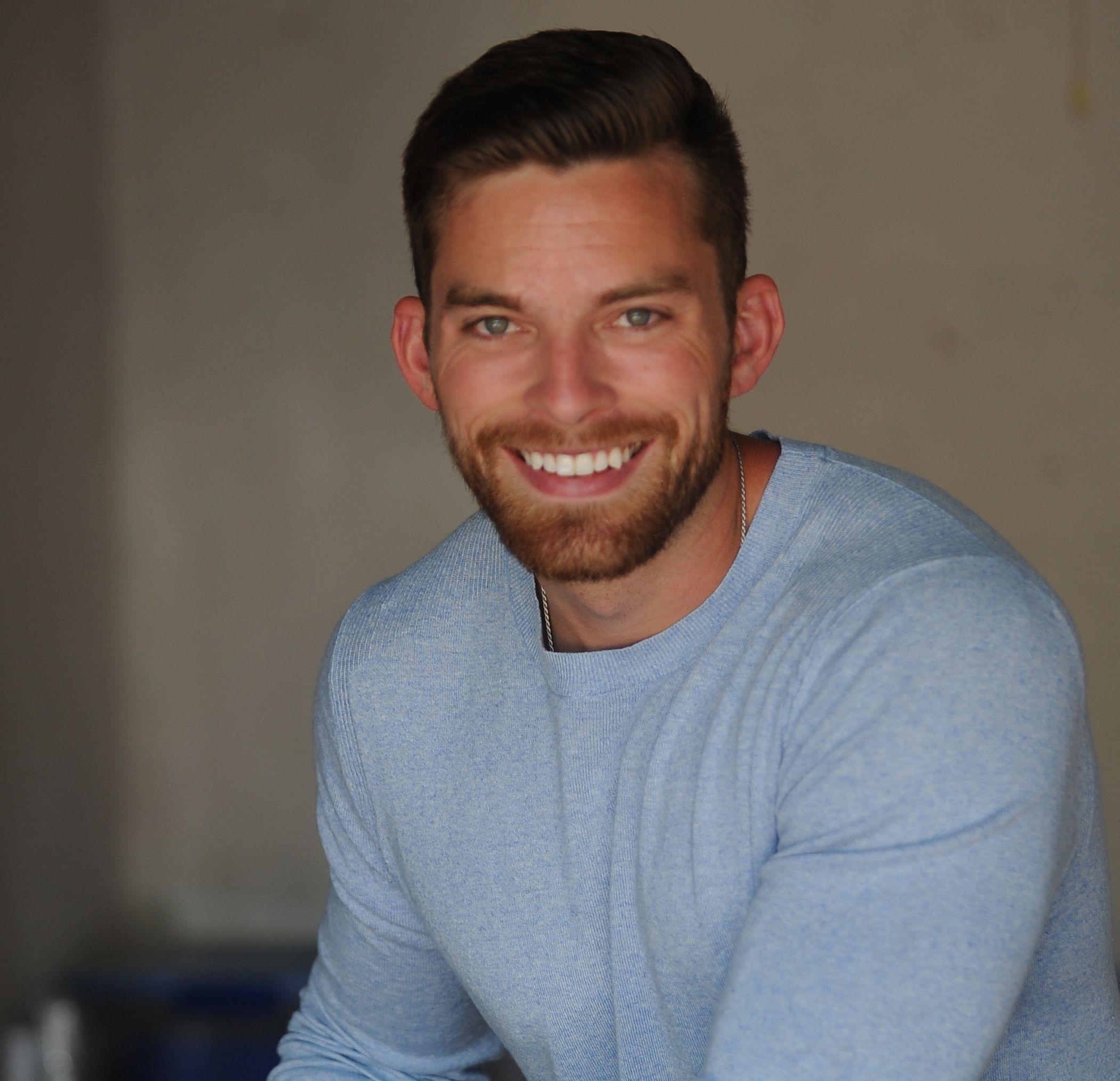 Ryan Fitzgerald
Hi there! My name is Ryan Fitzgerald, and I am a REALTOR®. My goal is to help you learn more about real estate through our Real Estate Blog! Hopefully, you enjoyed the above blog post and it found a way to provide help or value to you. When you're ready to buy or sell a home of your own let us know here. Please feel free to join the conversation by dropping us a comment below.