15 Best Neighborhoods in Winston-Salem NC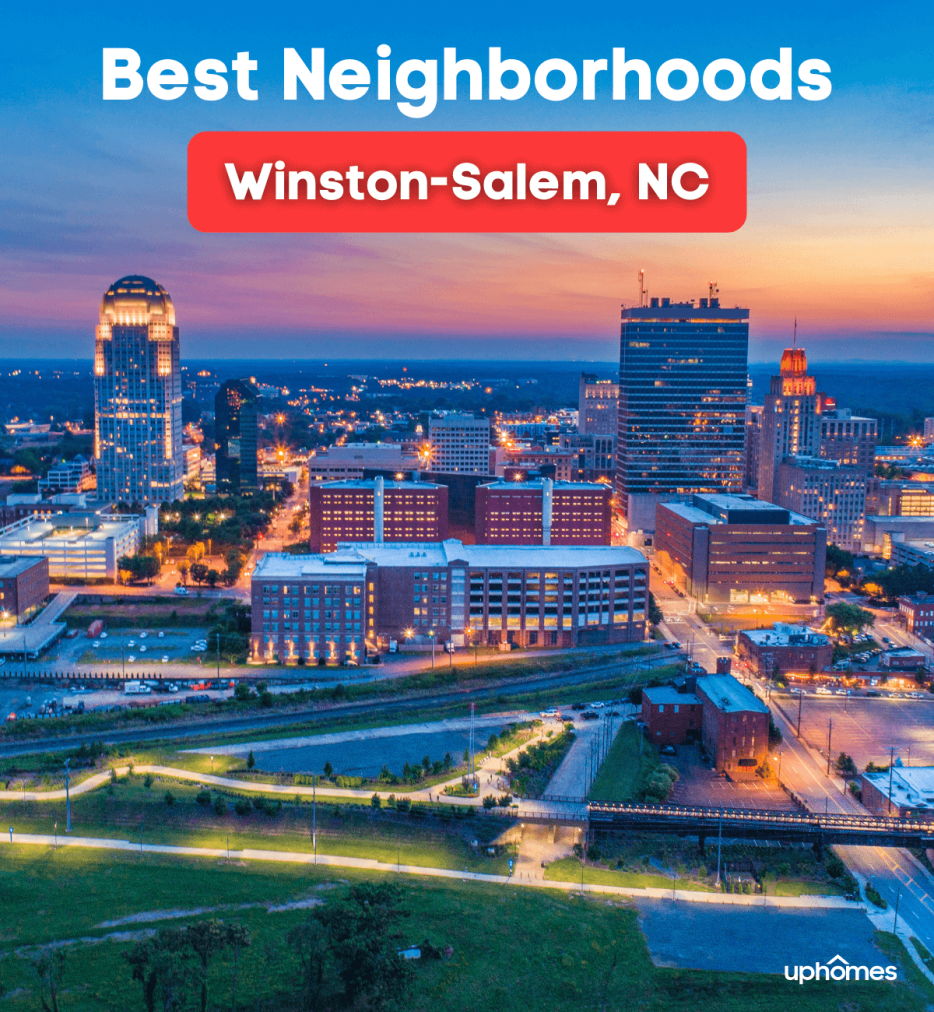 15 Best Neighborhoods in Winston-Salem, NC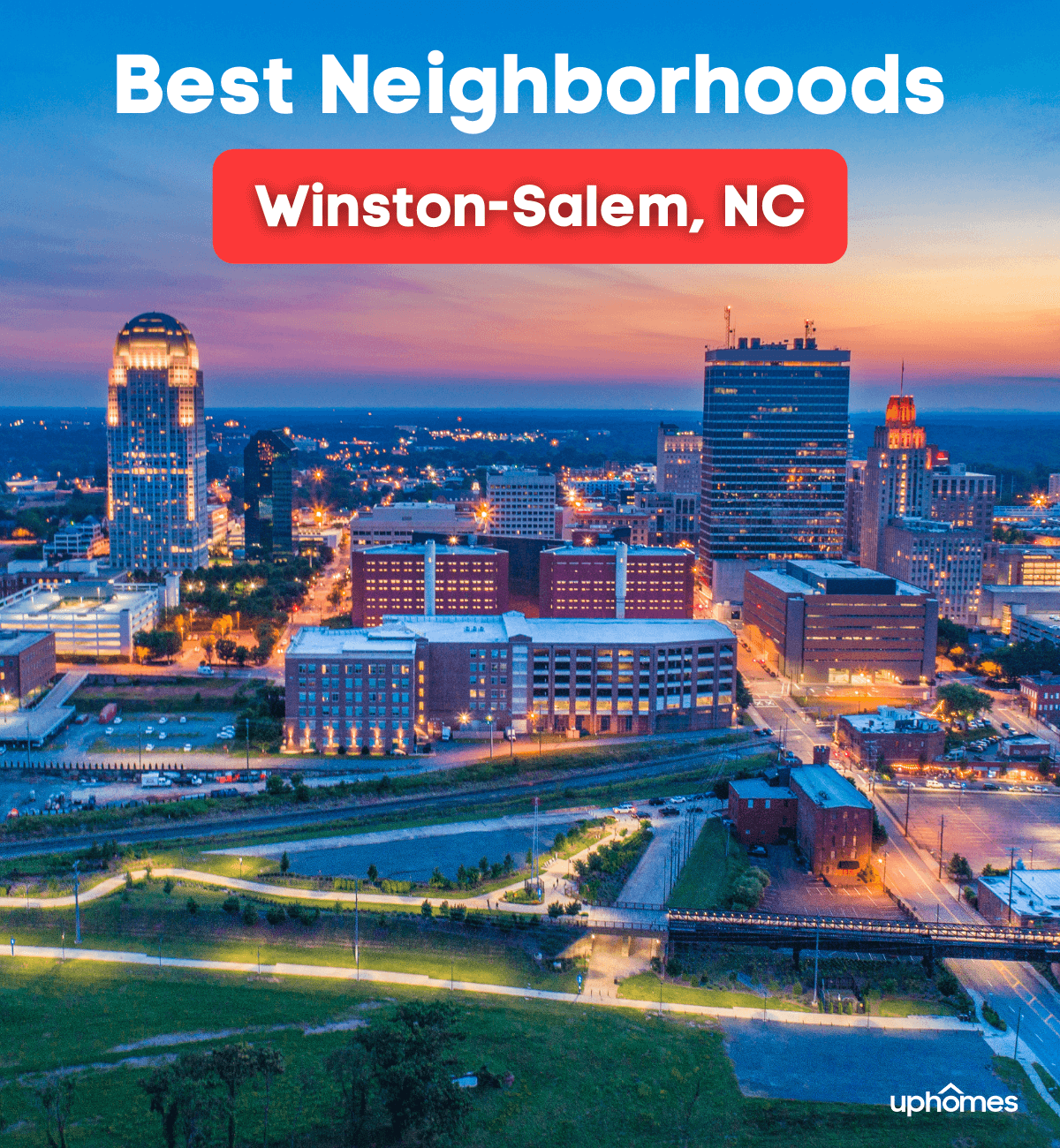 What are the Best Neighborhoods in Winston-Salem
? This question is asked a lot and that is what we are here for. If you are
moving to Winston-Salem
, North Carolina, and wanting to know which neighborhoods are rated the best and rated as the safest to live in, you are in the right place - Check out some of the
homes for sale in Winston-Salem
!
Winston-Salem is a great place to live and is attracting college students, young families, professionals, and retirees alike. As a city with a low cost of living, new up and coming real estate, leading academic institutions, and a diverse sense of community, Winston-Salem has a lot to offer.  
Great for small businesses and those with an entrepreneurial spirit, this city is booming with growth and opportunities. Being only a two-hour drive from both the mountains and the beaches, it is easy taking day trips to explore the beautiful state of North Carolina.  
So what neighborhood is best for you? 
Depending on what you are looking for and the price range, we can help you out! If you are wanting a downtown loft, a suburban neighborhood with parks and playgrounds, or a rural area small town, here are some spots to check out for your next home! 
History of Winston-Salem
To get to know the area, let us take it all the way back to the year 1766 when the city of Salem was established by Moravian colonists. Next door to Salem was the city of Winston, founded in 1849. What was once two separate towns, Winston and Salem merged to become one in 1913 thus creating the city we know today, Winston-Salem. The term "Twin City," which it is often referred to, was coined from this merging of two cities. 
A city famous for its tobacco and manufacturing of textiles, beer, and food products, has come a long way since its beginning in 1913. "Camel City" is another nickname for the area due to its tobacco and production of Camel Cigarettes. Many large banks are headquartered here as well with BB&T being one of them. 
Winston-Salem is the second-largest city in the Piedmont Triad which includes Greensboro and High Point. It is the fifth most populous city in North Carolina and the third-largest urban area in the state. Wake Forest University, Salem College, and Winston Salem State University are all located here.
Here are our top picks for the Best Neighborhoods in Winston-Salem:
Arcadia 
Arcadia is a suburban neighborhood primarily made up of small to medium-sized apartments and single-family homes. Many residences are older and well-established homes that were built between the 1940s and the 1960s. Demand has always been high in this area, but new construction recently is further fueling this demand. The location is well sought after being only moments away from downtown and right next to Interstate 40. Many residents are in college at one of the local universities so crime rates are low, and it is super easy to walk to places nearby. 
Local Favorites: 
Washington Park Barber Shop: Has won multiple awards for offering cuts and grooming. 
Slappy's Chicken: Come get your fried chicken and southern style sides alongside quality service. 
Southside Beer Garden and Bottle Shop: This hidden gem is located in Washington Park and was established in 2017. Has twenty drafts on tap with appearances from local food trucks. 
Ardmore 
This neighborhood is very welcoming and dog friendly with lots of parks to take a walk with your pup or kids. The neighbors are known to always be out and about since this location is close to everything. There are sidewalks to walk on and there is easy parking. The streets are well lit and residents feel safe enough to walk around at night. There is a Harris Teeter and a Food Lion nearby for all of your grocery store needs. It is close to many great schools such as Brunson Elementary School, Flat Rock Middle School, and Reynolds High School.
Local Favorites: 
Ardmore Coffee: A local hangout to relax while drinking a latte or seasonal hot chocolate. 
Atwood Acres 
This neighborhood is peaceful and has lots of older residents. There are many walking trails and is very dog friendly. Known as a great neighborhood to raise children. There is also a Costco in the area. Positioned near Ward Elementary school, Wiley Middle School, and Reynolds High School. 
Local Favorites: 
Village Tavern: American eatery with ample amounts of wine to choose from.
Poke Star: Top rated poke bowls near Hanes Mall.
Mount Tabor 
A great area that has barely any traffic and is super easy to get around. Grocery stores are so close that you can walk there! It is a kid and dog-friendly neighborhood so it is perfect for raising a family. There is a clean park in the community that is great for playing and walking. Jefferson Elementary School, Jefferson Middle School, and Mount Tabor High School are all close by with good ratings. Another plus of this location is that Mount Tabor is close to shopping and features popular well-known restaurants such as Dunkin' Doughnuts and Chick-Fil-A. 
Local Favorites: 
Whitaker Square Pizza: Perfect place to order your favorite pizza, pasta, and salad.
Sherwood Flower Shop Beautiful Arrangements: A top florist in Winston-Salem that creates beautiful flower arrangements and gifts for any occasion. 
Old Town 
This neighborhood is full of history and it can be seen just by walking down the streets. Located in Forsyth County, Old Town is actually a community that was annexed by Winston-Salem. Due to its history and abundance of historical houses, it is a picturesque neighborhood so be sure to bring your camera when taking an evening walk. This peaceful place to live provides above-average schools for your children and lots of parks to enjoy the outdoors.
Local Favorites: 
Old Salem Museum and Gardens: Take a tour to learn all about the history of Winston-Salem. While you are here visit the infamous Moravian bakery on the grounds that sells homemade bread and mouth-watering cinnamon rolls. 
Old Town Country Club - If you love playing golf, this is the club for you! Established in 1939, this historic club provides a sense of elegance to its members and divine service. Members can also enjoy tennis courts, swimming pools, and a fitness center.
Olde Vineyard
Olde Vineyard is a safe neighborhood with well-lit sidewalks and is located near Moore Magnet Elementary School. In case of an emergency, Forsyth Hospital is nearby. Many homes in this neighborhood were built in the 1950s and features lots of ranch styles homes as well as contemporary and mid-century modern styles. 
Local Favorites: 
Hanes Mall: This mall has many popular stores that will appeal to everyone. Great for getting your shopping done without having to drive too far. Stores include American Eagle, Aerie, Bath and Body Works, Victoria's Secret, Gap, Dillard's, Williams Sonoma, Pottery Barn, Vans, and Buckle. 
Bolton Park: Great for bringing the family in the afternoons or on the weekends. Features a large public swimming pool which is popular in the Summer, a playground and tennis courts. 
Sherwood Forest 
Sherwood Forest is a laid back and peaceful neighborhood with large yards, many wooded areas, and schools that you can walk to. Built-in the 1970s, many of these houses are brick-style homes. Featuring a popular neighborhood pool, you will always have something to do and people to meet. Sherwood Elementary School, Speas Elementary School, and Mount Tabor High School are all close by as well as a Fresh Market for all of your grocery shopping needs. 
Local Favorites: 
Sherwood Plaza Shopping Center: This shopping center is home to many popular stores including Lowes Foods and a TJ Maxx. 
The Sherwood Best Neighborhood Restaurant: This is the spot for great food and the best craft beers. Come relax with all of your neighbors!
South Fork 
South Fork is a safe, quiet community with big yards and a small-town feel. Close to Forsyth Hospital and a Greek Orthodox Church. Many styles of homes in town are ranch and condos. There is a CrossFit gym in town that residents attend to stay active and there are many community events to bring the neighborhood together. South Fork Park and Community Center have a Facebook page that broadcasts community events and keeps members informed about information in the neighborhood. 
Local Favorites: 
Forsyth Country Club: This beautiful prized golf club has been a family tradition since 1913 and features an 18 hole golf course.
O'Brien's Deli: A small-town favorite prized for having the best sandwiches in town!
Stanleyville 
Stanleyville is a cute suburban neighborhood with lots of character. Annexed by Winston-Salem, Stanleyville is home to many farms and is very rural. If you are looking for a lot of acreage and don't want any neighbors, this is the place for you. In 2012, the movie The Odd Life of Timothy Green was set here in Stanleyville, and the neighborhood is now known as "The Pencil Capital of the World" from this movie. 
Local Favorites: 
Stanleyville Pharmacy: Known as "Winston-Salem's Hometown Drugstore," this family-owned pharmacy has been around for years.
Waughtown 
Waughtown is another small town in the area and has a rural feel. Open to new neighbors, the people here are so friendly and welcoming. The community is diverse and everyone is always wanting to help each other. If you are wanting to know everyone's name, check out Waughtown. 
Local Favorites: 
Sprague Street Recreation Center: This community center is great for bringing people together. Featuring a gym, meeting rooms, a computer lab, and an outdoor play area, this place is perfect for bringing your kids. 
Grill-Ville: This restaurant features American cuisine and is a staple for locals.
West Highlands 
West Highlands is a wonderful place with an above average safety rating from crime. Both peaceful and quiet, this neighborhood is perfect for retirees and features a diverse range of housing options for anyone moving to the area. Since this is a sought after neighborhood, houses tend to be on the higher end of prices. West Highlands is close to Wake Forest Baptist Health as well as a Whole Foods Market and a Publix. 
Local Favorites: 
Hanes Park: This park is great for biking and walking around with friends and family. Volleyball courts and soccer fields here are an awesome spot for recreational leagues. 
Runnymeade Park: Perfect place for a Sunday stroll with lots of natural areas to admire. Dog friendly and on the way to Forsyth Country Club.  
Mayberry Ice Cream: Featuring popular diner food and amazing ice cream sundaes. 
West Oaks 
West Oaks neighborhood is located just south of Wake Forest Baptist Health Hospital. The houses here are a mix of older and newer construction homes. Currently a small community, the area is growing with all of the new construction. There are popular shops and restaurants in the neighborhood including a Steak and Shake, Adventure Landing, Joann Fabrics, First Watch, and Walgreens. 
Local Favorites: 
Monterrey Mexican Restaurant: Traditional atmosphere and flavors with many classic dishes and different flavors of margaritas to choose from. 
West Salem 
West Salem is the second oldest neighborhood in town since it was established in the year 1782. This neighborhood was originally used as farmland for Old Salem before it became part of a suburban expansion in the early 1900s. With over 1,000 homes, architectural styles range from craftsman bungalows to 19th-century Greek revival. This area is close to downtown which means that you can easily walk to shops and baseball games. There is even a community garden where residents can grow their own food. 
Local Favorites: 
Granville Park: This park has multiple family events and live music for everyone to enjoy. 
Crazy Crab Seafood and Grill: Offering the Triad's best seafood boils! 
West View 
This suburban community is very nice and sophisticated. There are many medium to large single-family homes and townhomes in this area. Many residents in this neighborhood are active retirees or families with school-age children. Professionals commute to work and there is a Trader Joe's and UPS Store close by. 
Local Favorites: 
Whitaker Park: This manufacturing complex has the potential to bring in thousands of jobs to the area! Many new apartment complexes are being built which will lead to substantial growth in this neighborhood. 
Hathaway Park: Featuring a playground, splash pad, and open green area this kid-friendly park is located right across from Forsyth Country Club. 
Williamsburg Square 
Williamsburg Square is a lowkey neighborhood that is home to many retirees. The average age of the area is 54 which means that there is an older demographic. Pavilions Shopping Center is located here which has many popular stores including Starbucks, Best Buy, Barnes and Noble, and Bad Daddy's Burger Bar. 
Local Favorites: 
Cafe Arthurs: A local favorite American style diner that has many vegetarian-friendly options. 
Loop Pizza Grill: A casual chain that serves pizza, burgers, milkshakes, and other classic American favorites. 
Final Thoughts on the Best Neighborhoods in Winston-Salem:
Whether you're moving to Winston-Salem, to Greensboro, or to Charlotte we have all of the best neighborhoods laid out for you thanks to our local Real Estate Team! If you want to check out the best neighborhoods in Greensboro or the best neighborhoods in Charlotte simply click each link and it will take you to that page on our website! If you're looking for more in-depth information and would like to have a conversation with one of our local Realtors please do not hesitate to contact us - we love to help!
#blog-best-neighborhoods-cta#
#blog-moving-cta#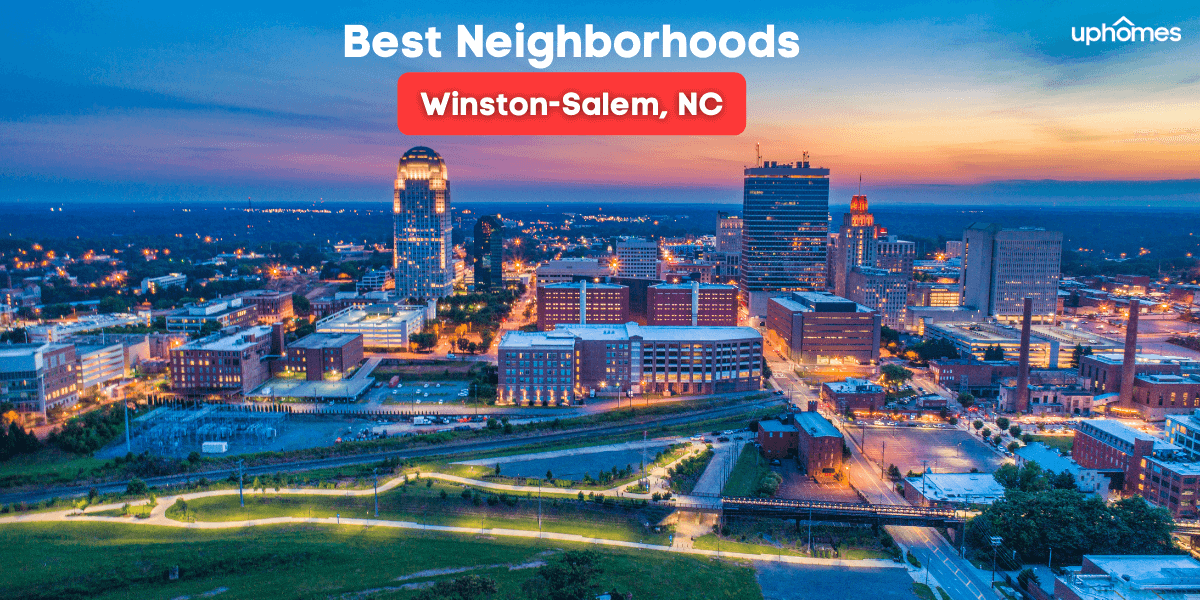 Find your new home
Search real estate and homes for sale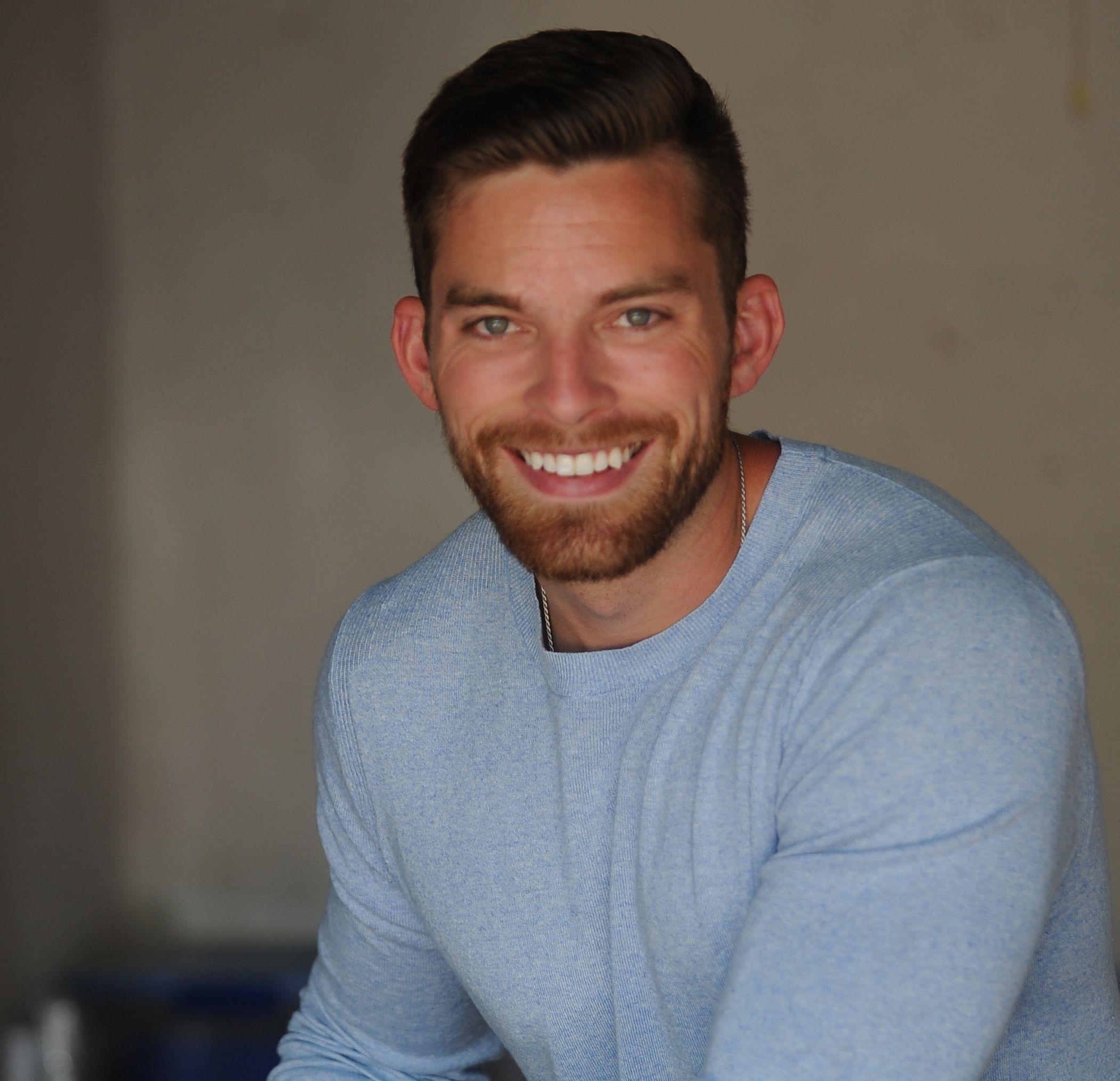 Ryan Fitzgerald
Hi there! My name is Ryan Fitzgerald, and I am a REALTOR®. My goal is to help you learn more about real estate through our Real Estate Blog! Hopefully, you enjoyed the above blog post and it found a way to provide help or value to you. When you're ready to buy or sell a home of your own let us know here. Please feel free to join the conversation by dropping us a comment below.