15 Best Neighborhoods in Greensboro NC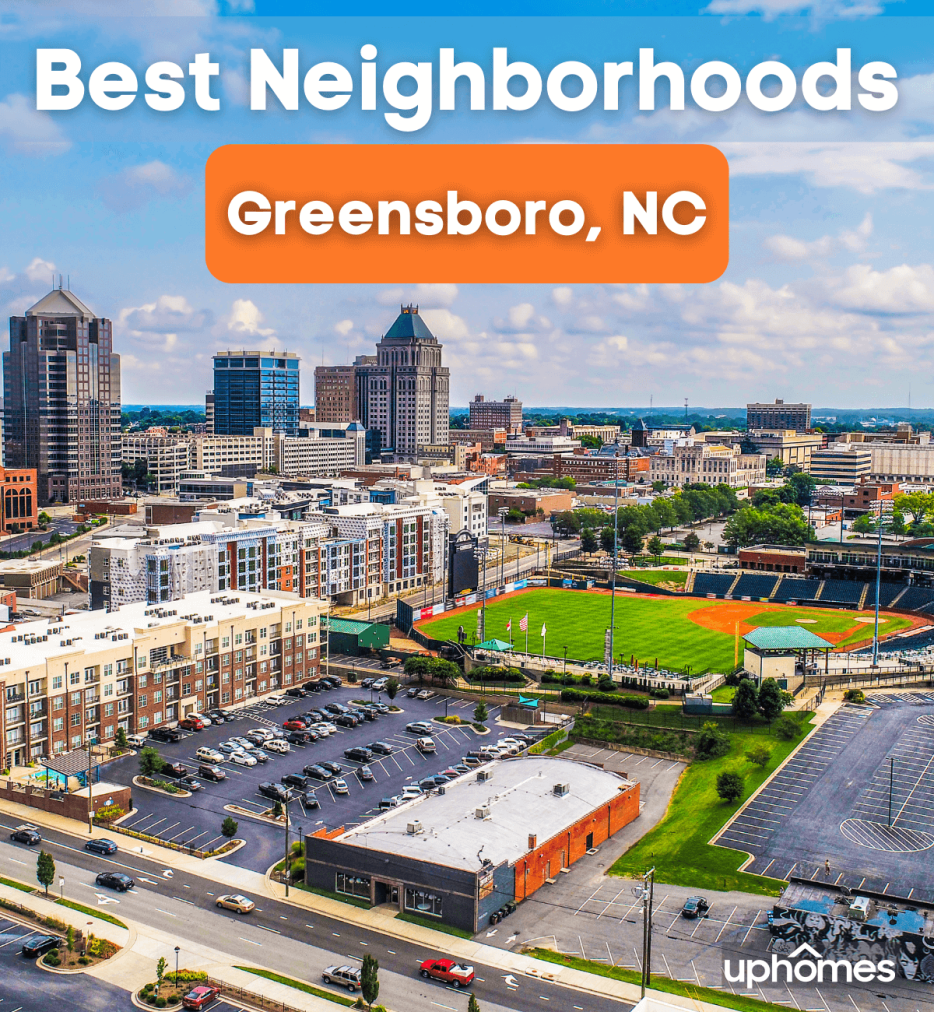 Best Neighborhoods in Greensboro, NC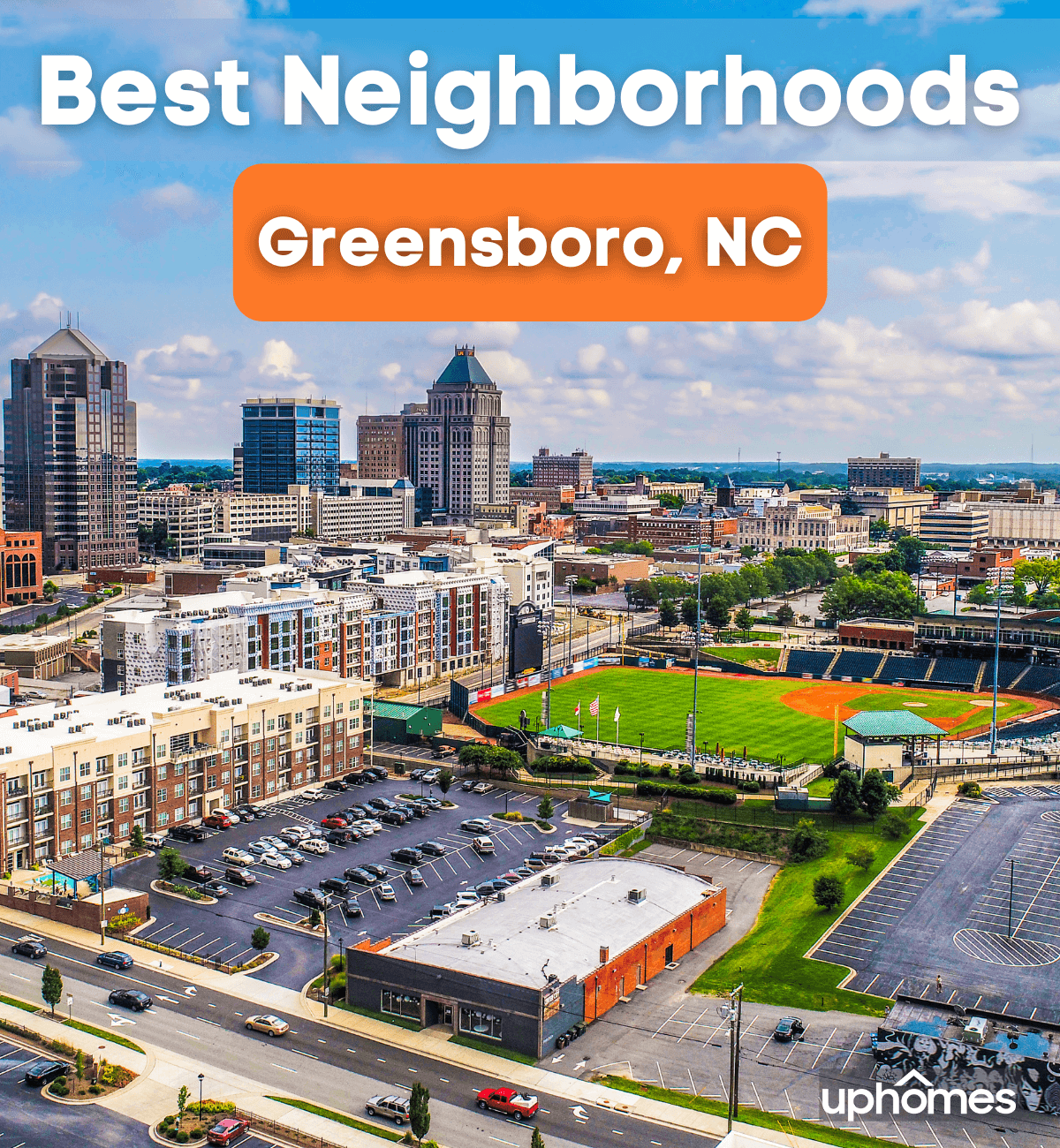 What are the best neighborhoods in Greensboro, NC?
Are you moving to Greensboro, North Carolina, and wanting to find the best neighborhood in Greensboro for you? How about more information on homes for sale in Greensboro? Look no further than this article! Below you will find the 15 best neighborhoods in Greensboro with a detailed overview of each. There are many things that make living in Greensboro great including the people, affordable homes, architecture, community events, and rich history. The city ofGreensboro is a thriving community that continues to grow. Located near The University of Greensboro, the neighborhoods that made our list are both safe and have lots to do!
History of Greensboro
Founded in 1808, Greensboro is North Carolina's third-largest city with a population of 296,710 people as of 2019. Located in the Piedmont region of North Carolina, it is situated between the Blue Ridge and the Great Smoky Mountains to the west and the Outer Banks to the east. The city is only about an hour and sixteen-minute drive to Raleigh which is the capital of North Carolina. Greensboro is also the largest city in the Piedmont Triad which is comprised of Greensboro, Winston-Salem, and High Point, North Carolina.
After its founding in the 1840s, Greensboro became known as the "Gate City" due to its access to railroads and markets. Today, the city still lives up to its title thanks to continued rail traffic and access to three major interstate highways including Interstate 40, Interstate 85, and Interstate 73. Greensboro is also a major textile center that brings in many jobs to the area and contributes to the city economy. Some textile companies that call Greensboro home include names such as International Textile Group, VF Corporation, and ITG Brands.
15 Best Neighborhoods in Greensboro, NC
Fisher Park
If you are moving to Greensboro you have to check out Fisher Park! It's one of the best neighborhoods in Greensboro and for good reason! Located in the north-central area of the city, Fisher Park is Greensboro's first suburb and a popular district with lots of history. Surrounded by lush woods and family-friendly parks, there is plenty to do and lots to adventure outdoors. Featuring nature trails, streams, stone bridges, and a playground for the kids, this is the perfect place to raise a family.
Fisher Park has been listed on the National Register of Historic Places due to its abundance of private historic homes. Today, the neighborhood has about 900 residences including single-family homes, apartments, townhomes, and condos. With an inclusive community and locally-owned restaurants, Fisher Park is the perfect place for families and history buffs alike! Fishers Grille, Joymongers Brewing Company, and Little Brother Brewing are all local favorites. Deep
Roots Market is the neighborhood grocery store that offers organic produce and natural foods.
Dunleath
Formerly known as the community of Aycock, the neighborhood of Dunleath sits on the northeast edge of town and is located along Summit Avenue. The name Dunleath is of Scottish descent and was renamed in 2017. Developed in the late 19th and early 20th century, the community was built for Greensboro's middle and upper-class residents. Also, a historic district, homes built here reflect traditional American styles with many houses featuring front porches.
Dunleath is home to the World War Memorial Stadium, Greensboro Farmers Market, Sternberger Park, a community garden, and the downtown Greensboro Greenway. If you have kids, the Melvin C. Swann Junior Middle School also sits in this neighborhood. Dunleath is one of the best neighborhoods in Greensboro, NC!
Old Irving Park
Established in 1911, Old Irving Park is another neighborhood that people love living in. Created with recreation and aesthetic in mind, Old Irving Park was brought to life and continues to thrive as a picturesque community. With a current population of around 18,000 people, this suburb is continually growing. Surrounded by parks and walking trails, there is much to do outdoors. Not to mention, having Irving Park Elementary School close by is an amenity.
Developed around the Greensboro Country Club, Irving Park was one of the first communities to include a golf course into its neighborhood plan. Homes in this area are examples of Colonial, Tudor, and Classical Revival style architecture. Hops Burger Bar, 1618 Midtown, and Pastabilities are all great restaurants on this side of town to choose from for a night out. Old Irving Park makes the list of the best neighborhoods in Greensboro.
Summerfield
What was once a rural farming town has transformed into a growing community and suburb. Featuring a town hall and shopping center, Summerfield is currently home to about 10,000 people. Summerfield Elementary School and Summerfield Charter Academy are local schools. Many students may also attend Northern Guilford High School and Northern Elementary School which are close by and highly rated. There are a wide array of churches in the area such as Summerfield Peace United Methodist Church, Summerfield First Baptist Church, and Summer Oaks Presbyterian Church to name a few.
This neighborhood is great for families and offers a variety of single-family homes to choose from. Features lots of parks and offers residents a rural and small-town feel. Some restaurants in the area that are great for the family are Mama Ginna's, Luigi's Restaurant Bar and Pizzeria, and Godino's Bakery.
Lindley Park
Founded in 1917, centered around a public park, this neighborhood was built on both community and tradition. Featuring many popular businesses, several churches, a neighborhood school, and popular restaurants this neighborhood is continually sought after. Lindley Park Filling Station offers burgers and sandwiches, and Fishbones, a modern bar, and grill with seafood are two popular restaurants located here.
Many community events such as the annual Spring Fling, a chili cookoff, Lindley Park Luminaries, and a weekly farmers market bring everyone together. With many green spaces, trees lining the streets, stone-covered entryways, and pedestrian-friendly walkways, this neighborhood is safe and peaceful to live in. Offering a broad range of architectural styles, there is a home for everyone.
Hamilton Lakes
Founded in 1920, Hamilton Lakes is located in the western part of town. What was once Quaker family farms, this area was turned into a resort-like community and is currently one of Greensboro's most treasured places to call home. This neighborhood was actually developed by Alfred Scales, the same developer of Irving Park. Centered around the Hamilton Lakes Golf Course, many residents can be found playing golf and tennis or hanging out by the pool. Much like Irving Park, the community was built with recreation in mind. There are many walking trails, lakes, tennis courts, pools, parks, and gardens for residents to enjoy and that is why Hamilton Lakes is one of our best neighborhoods in Greensboro!
Downtown Greensboro
The demand for living in downtown Greensboro is on the rise! The downtown area of the city is becoming a popular business hub and many residents want to live close to all of the action. Downtown Greensboro is full of vibrant rich history, beautiful nature, amazing architecture, and offers easy accessibility and transportation. With an educated workforce, downtown many businesses are flourishing and attracting more visitors to the city. There is an abundance of things to do from shopping at local boutiques to enjoy the cuisine at one of the cities top-rated restaurants. Known for its art scene many museums and performing arts galleries adorn the city streets. There is also a downtown farmers market that brings the community together while supplying fresh produce and supporting local farmers.
Glenwood
As one of Greensboro's earliest planned neighborhoods, Glenwood is a large triangular area located within city council district 1 boundaries and the Greensboro's police department southern division. This is a tranquil and safe neighborhood to live in. Glenwood is quiet and is just minutes from downtown. The community used to be served by a trolley line and offers many affordable and well-built historic homes. Retirees, college students, young families, and working professionals, all call this neighborhood home. The diverse residents are part of what makes Glenwood so unique and a great place to live.
Highland Park West
Highland Park West is a quaint residential neighborhood with single-family homes. There is much to do here and lots to offer residents. With many bars, taverns, and grills to choose from, Highland Park has a great nightlife scene. Many restaurants in this area offer many different flavors of world cuisine. The Highland Park West subdivision is a well-deserved option for our best neighborhoods in Greensboro list!
Latham Park
Latham Park is a suburban neighborhood that is made up of mostly small to medium-sized family homes and small apartment buildings. The Latham Park Greenway is a great place to enjoy the outdoors and brings the community together. This neighborhood is easy to get around and it is quick to walk to places. There is a mix of owners and renters in this area as well as an older and well-established demographic. This neighborhood is known to be very safe and is a great community. With its close proximity to the University of Greensboro, there is also a good mix of college students in the area.
Starmount Forest
Starmount Forest is located in the northwest part of Greensboro and much like other neighborhoods in the area is centered around a country club. The Starmount Forest Country Club is a focal point to the community and adds lots of character to the neighborhood. Built sometime in the 1920s, Starmount Forest was originally drafted as part of the Hamilton Lake subdivision but was later cut from the plans in 1927 to become its own subdivision. Curved streets, various streams, large trees, and houses that are in excellent condition make this side of town beautiful and sought after.
Sunset Hills
Sunset Hills was nominated as one of the "Nicest Places In America" finalists in 2019! Located west of downtown Greensboro and right next to the University of Greensboro, Sunset Hills is situated in the best location for those that want the suburban feel but are still near the city center. Sunset Hills is known for being a friendly community and is great for families. There is also an abundance of college students due to its location. Homes here are established, but not old. Known as a holiday destination around Christmas time, the streets are decorated with tons of lights and attract both residents and visitors near and far to see them and join in on the holiday spirit. Sunset Hills lives up to its name as one of the best neighborhoods to live in Greensboro, NC!
College Hill
College Hill was Greensboro's first neighborhood since its establishment dates all the way back to the year 1837. This is the neighborhood for you if you like an eclectic college town. This is a prized location and residents can be found walking to school, work, shops, and restaurants since everything is so close together. The University of Greensboro and downtown Greensboro are also within walking distance. The homes here are great examples of late Victorian architecture and there is a strong real estate market here. Historic Greensboro College can be found within the boundaries of College Hill as well. This area is considered a historic district and has single-family homes available as well as houses for students. Tate Street Coffee House is a popular coffee shop here for residents, students, and professors alike that love live music and art.
Westerwood
Westerwood is another neighborhood that is close to downtown and nearby colleges. It is a stylish neighborhood with charming homes ranging in style from Bungalows, Tudor Cottages, and Colonial-inspired designs. Most houses adorn hardwood floors, french doors, and built-in bookcases. There are many parks nearby for residents to enjoy with access to Lake Daniel Park, which offers a large open green space, a playground, and tennis courts. This town prides itself on bringing the community together so Westerwood Art and Sole was created. This event started in 2009 and brings local artists together to showcase their work in an open studio setting. While you are here, check out the Westerwood tavern! Westerwood Tavern is a local favorite and distinguished bar. Making it one of the best neighborhoods in Greensboro, NC!
Adams Farm
Adams Farm is a neighborhood that promotes the safety, recreation, and welfare of its residents. With almost 1600 residents and two apartment complexes, Adams Farm is a growing community. Adams Lake sits on the property that residents can fish from and can also relax in the lakeside gazebo. There are five acres of greenway and walking trails that residents can enjoy as well. This is a peaceful and tranquil neighborhood that is just outside of downtown and within minutes of Interstate 40 and Interstate 85 making this an ideal location. Not to mention, it is located near schools, grocery stores, restaurants, and shops.
Final Thoughts on the Best Neighborhoods in Greensboro
We think you'll agree, Greensboro, NC is a great place to live. It's safe, it's affordable, it's fun, it's the total package! It's one of the best places to live in North Carolina! If you're considering a move to Greensboro or are interested in searching homes for sale please let our team know by contacting usso we can help!
#blog-best-neighborhoods-cta#
#blog-moving-cta#

Find your new home
Search real estate and homes for sale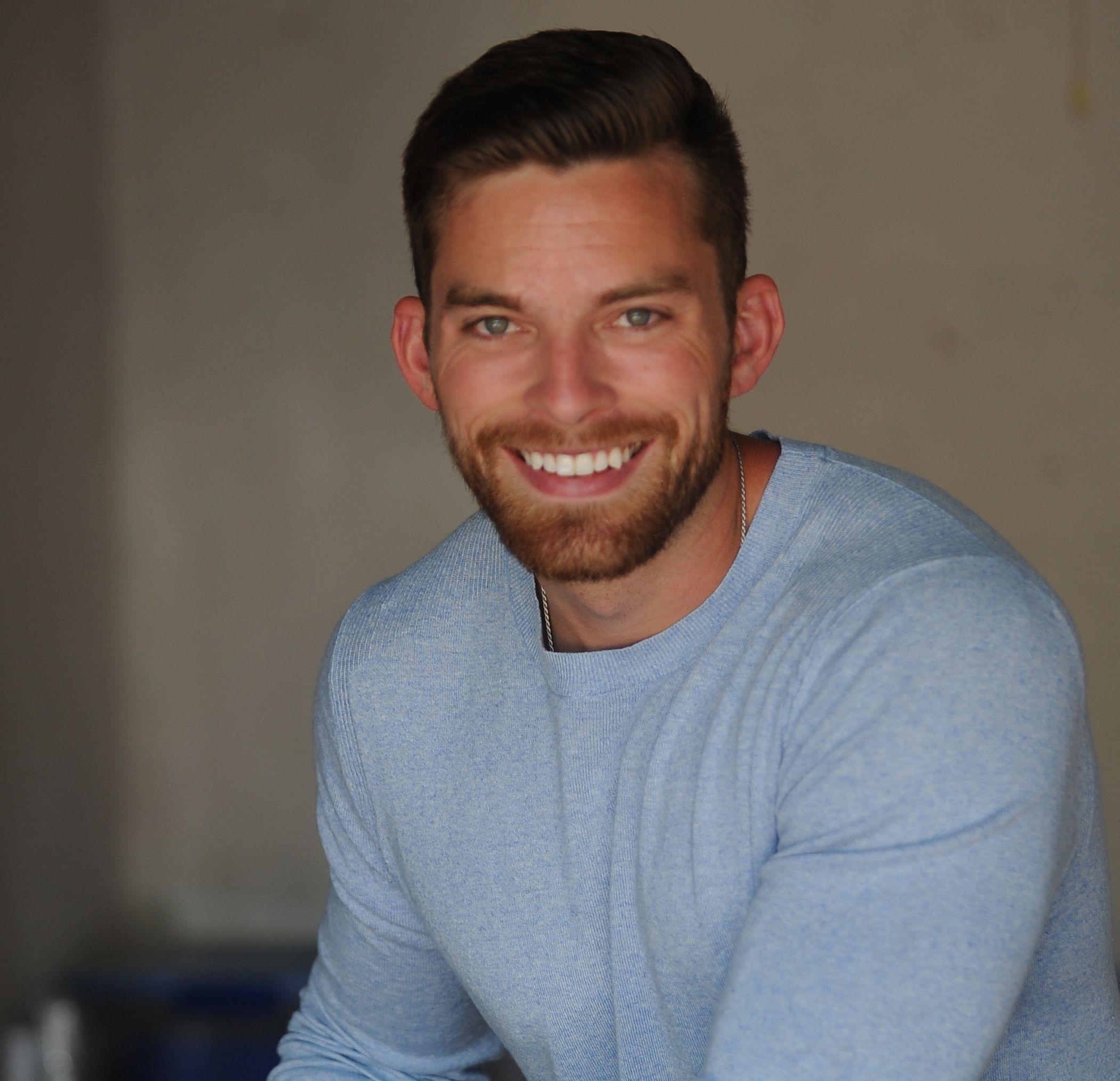 Ryan Fitzgerald
Hi there! My name is Ryan Fitzgerald, and I am a REALTOR®. My goal is to help you learn more about real estate through our Real Estate Blog! Hopefully, you enjoyed the above blog post and it found a way to provide help or value to you. When you're ready to buy or sell a home of your own let us know here. Please feel free to join the conversation by dropping us a comment below.