17 Things to Know Before Moving to Greensboro, NC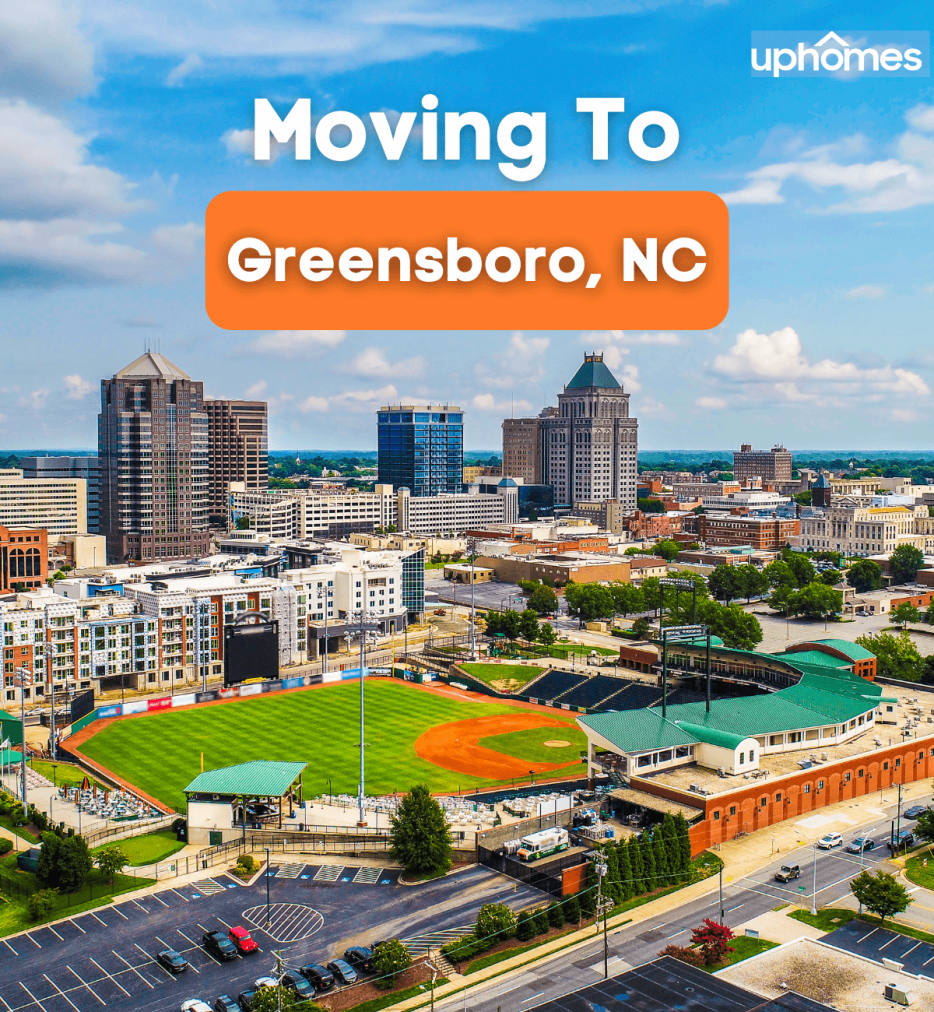 Living in Greensboro, NC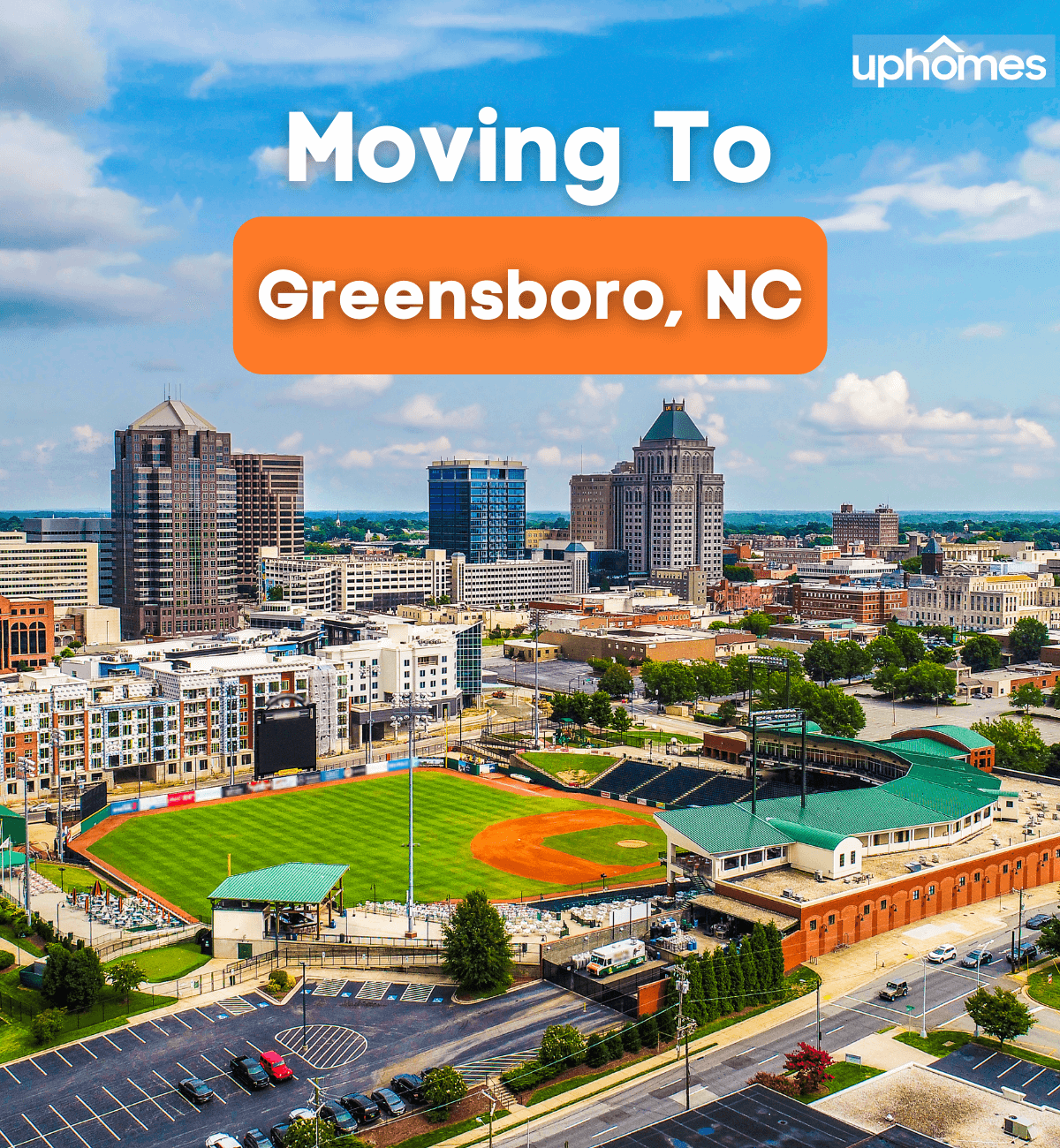 People love living in Greensboro that's why so many folks are moving here. In fact - Did you know that census data from 2017 revealed that more millennials were moving to Greensboro, NC than other cities like Austin and Raleigh? You can check out homes for sale in Greensboro here. 
The short story:
Live. Work. Play. Greensboro is the total package. A city with lots of economic opportunities for those looking for jobs. A city where homes are affordable and you can find space for less. A city with an abundance of things to do, events, and more! It's no wonder that people are choosing to move to Greensboro and call the city their home.
The longer story:
Located in the beautiful state of North Carolina, there are a lot of things to learn about the city before you start searching for homes for sale in Greensboro, NC. Did you know Greensboro is ranked by WAZE as the #1 place for traffic and driver satisfaction?
Jump to our infographic below.
Without further ado: Let's take a look at 17 things to know before moving to Greensboro:
The History of Greensboro, NC
Greensboro has a rich history that has helped shape the city it is today. The area was originally inhabited by a Siouan-speaking people known as the Saura, while many other indigenous cultures had occupied the Greensboro area for many thousands of years. These people typically found their homes along the waterways.
Around 1750, Quaker migrants from Pennsylvania arrived and established a community. Eventually becoming the most important Quaker community in North Carolina, this community was considered the mother of several other Quaker meetings that were established both in North Carolina and west of the Appalachian Mountains.
Over the next several hundred years, the city has undergone a lot of changes. An important location in both the revolutionary and Civil War, a history buff will feel right at home in Greensboro.
Since the city was designated by the state government as a stop on the railroad line in the early 1840s, the city underwent substantial growth. Goods were transported to and from the cotton textile mills, the industries of which continued into the 21st century.
Throughout the 20th century, Greensboro became increasingly wealthy and more and more populated. Building brand new civic and commercial buildings, many of which you can still see today, were designed by notable local architects Harry Barton and Charles Hartmann.
Greensboro was also an important location during the civil rights movement. Protests and demonstrations led the business community and city to continuously undergo the desegregation of public facilities and reform the hiring processes within the government.
The history of Greensboro is so rich that there is so much more than could ever be listed here. If you choose to move to Greensboro, NC, there will be no shortage of fascinating historical stories to dive into and explore.
The People
The city of Greensboro, North Carolina had nearly 270,000 residents as of the 2010 census. As one of the biggest cities in North Carolina, the population is growing increasingly diverse. By 2019 that number had reached 291,000. The secret is out people love living in Greensboro.
One of the first things you'll notice living in Greensboro is that the people here are incredibly welcoming. This is what makes Greensboro such a great place to call home and the reason so many people are moving to Greensboro. diverse coming from all over the country.
If you're relocating to Greensboro you'll notice right away how welcoming and kind the people of Greensboro are.
The Job Market
While Greensboro is still a major center of the textile industry, the city has come along way from its historic roots. Traditionally, the economy of this area was centered around tobacco, textiles, and furniture. Because the city is located in a central area has become a popular place for families and businesses alike. You'll find all sorts of companies moving to Greensboro as well.
There are a number of notable companies that have their headquarters in Greensboro. These include Volvo Trucks of North America, the Honda Aircraft Company, ITG Brands, Kayser-Roth, VF, Mack Trucks, The Fresh Market, Columbia Forest Products, Wrangler, the International Textile Group, and many more. There is a ton of talent living in Greensboro and these companies are the beneficiaries of that talent.
In recent years, the city has been working hard to attract new businesses in the aviation, high-tech, nanotech, and transportation and logistics sectors.
Some of the top industries in Greensboro are trade, transportation and utilities, professional and business, manufacturing, and education and health service. The largest employers in the city as of 2010 were the Guilford County Schools, Cone Health, the City of Greensboro, and the United States Postal Service.
Affordability
If you choose to move to Greensboro, NC, you will find that the cost of living there is cheaper than some of the other cities in North Carolina as well as the country as a whole. In fact, in 2018, the city of Greensboro ranked second for affordability out of the five largest cities in North Carolina. With North Carolina already being one of the more affordable states in the country, this makes Greensboro an extremely affordable place to live and one of the best places to live in North Carolina!
Less expensive than Charlotte, some consider Greensboro to be a "mini Charlotte." Offering many of the same amenities of bigger and see cities, Greensboro is an affordable family city with a wonderful mix of both indoor and outdoor activities. Living in Greensboro is exactly like living in a miniature Charlotte and it's only a 90-minute drive away.
The Neighborhoods
Greensboro has 76 constituent neighborhoods, so you have a lot of options when deciding on where to live within the city. Let's take a look at some of the most popular neighborhoods so you might get a sense of where to start looking for houses for sale in Greensboro, NC. View our list of the best neighborhoods in Greensboro to learn more about where you want to live! Here's a little bit about each subdivision:
Fisher Park
This neighborhood is centered around a park named Fisher Park. With quite a few places to play outdoors with your family and a number of single-family homes, this is a great neighborhood for families who are moving to the Greensboro area. Located close to downtown, this is a good spot for people who want to be close to the city's hub while having a little space from the action.
Aycock/Dunleath Historic District
Aycock is located in the northeast part of the city and has a long and fascinating history. The neighborhood has its origins all the way back to 1895 when it became a desirable location for the residents of the city. Large homes were built in the elaborate Queen Anne style with beautifully shaped windows, porches laced with spindles and brackets, and turrets.
Some of the houses that were built later on were influenced by the Craftsman style and Colonial Revival. Pretty much all of the houses in this neighborhood, though, share generous floor plans, mature trees, and broad front porches.
This neighborhood had a Renaissance during the 1970s when designers and artists were looking for places that were modestly priced and had large rooms.
This area was actually renamed in 2017 after a mansion that was built in 1857. The new name of this district is "Dunleath." This is one of the popular neighborhoods in Greensboro people are relocating to.
Old Irving Park
This area of the city was established in the early 1900s with the idea that living in a rural environment was far superior been living in the middle of the city. What resulted from this ideal was a heavily restricted, planned, and landscaped community that became a standard for the way that suburban areas in Greensboro would develop over the next 100 years.
Interestingly, this is also one of the earliest neighborhoods in this area that included a recreational golf course within the design of the community.
Summerfield
Summerfield has a population of around 11,000 people. It is considered to have excellent public schools, housing options, and is a good spot for families to live.
Downtown
The downtown area of Greensboro has been developing a lot in recent years. Recently redeveloped into a gorgeous neo-traditional style neighborhood that has local amenities and services, compact blocks, and also walkability, this is the neighborhood for you if you're more "city" than "country."
With lots of bars, nightclubs, in Greensboro, NC, the nightlife downtown is thriving.
There are too many great neighborhoods in Greensboro to list them all. Some others you might want to check out include Lindley Park, Cone Mills, Glenwood, Highland Park West, Latham Park, Starmount Forest, and Sunset Hills.
Are you comparing your options between different cities in NC? Check out our library of articles about moving to Charlotte.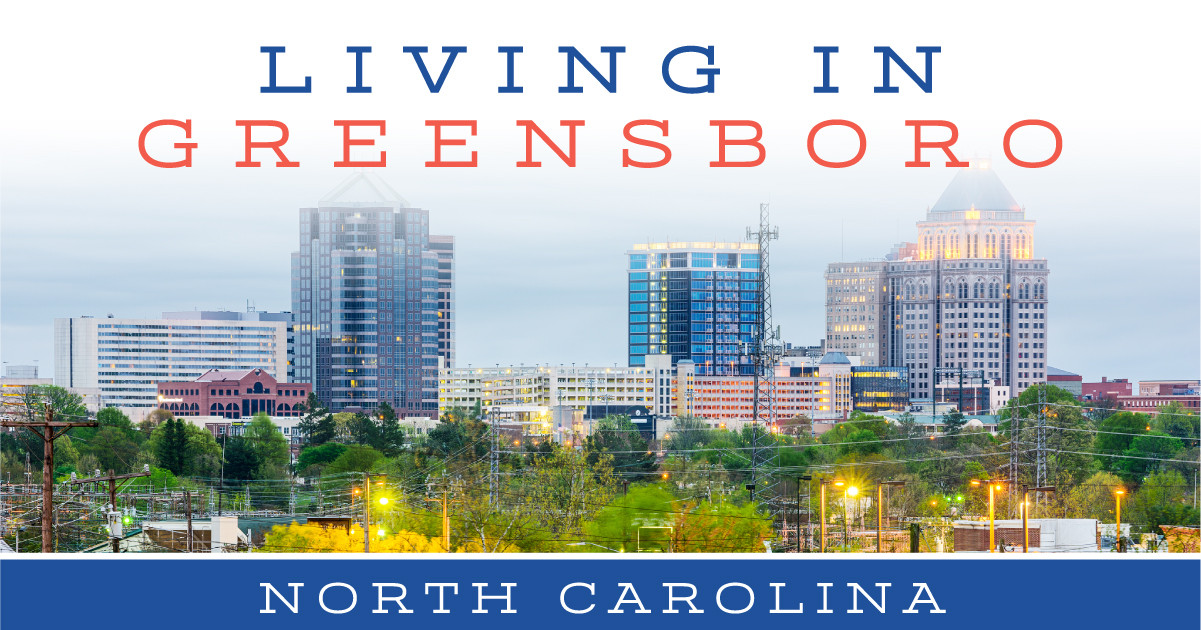 The Coffee
You certainly can't move to a new city without first finding out where you're going to get your coffee.
There are some awesome coffee shops in Greensboro. It feels like there is a new one popping up every month too. You'll have to live in Greensboro to be able to try them all because there are so many. If you're coming to Greensboro for a short visit head over to The Green Bean, Tate Street Coffee, Coffeeology, Spring Garden Bakery, and Common Grounds. These are some truly great options for coffee shops in Greensboro!
The Beer
Greensboro is super underrated in a number of ways, one of which is its awesome selection of breweries. Much like most of it's North Carolina sister cities, Greensboro is filled with local breweries that you'll love grabbing a drink with friends at.
Check out Little Brother Brewing, Gibbs Hundred, Leveneleven Brewing, Haw River, Wise Man, and Hopps Burger Bar to taste some of the region's finest brews.
The Food
Greensboro is home to a delicious and delectable dining scene! Local farmers and vendors, as well as vineyards native to NC, play a crucial role in bringing the farm to table eating to life in the city's food landscape!
1618 West Seafood Grill
If you're fishing for the best seafood in the area, 1618 West Seafood Grill will not disappoint. Serving a menu packed with fresh fish-based dishes, this Greensboro favorite promises big flavors influenced by Asia, Latin America, and southern cuisine in the states! To ensure the quality of every dish served, this award-winning restaurant has fresh fish delivered six days a week. The sesame-crusted tuna atop wasabi mashed potatoes, drizzled with a balsamic glaze and chipotle oil is a signature entree that delivers an unexpected combination of flavors that keep locals returning. With innovative options like crispy shrimp and oyster sliders and general tso fish tacos, you are guaranteed to leave 1618 West Seafood Grill planning your next trip back!
Crafted- The Art of the Taco
Far from the average hole-in-the-wall Mexican eatery we all know and love, Crafted specializes in enticing tacos with unconventional fillings. Served in an eclectic bar-like atmosphere, try your hand at a taco filled with beer-battered fried fish, falafel, or beef brisket! Try the "Big Truck" tacos loaded with pulled pork, Mac n' cheese, tobacco smoked onions, and bacon BBQ sauce. The "Honkey Tonk" tacos are brimming with buttermilk fried chicken, pickles, Nashville hot oil, and drizzled with homemade herb ranch. Made fresh to order with all local ingredients, dietary requirements can be catered to, as an array of vegetarian and vegan options are also available. All taco plates are delivered with a side, like a pimento Mac and cheese, or chips and queso!
Pastabilities
Pastabilities - A Greensboro staple since 1995, this family-owned Italian restaurant buzzes with a friendly atmosphere as locals arrive for lunch or dinner. Build your own pasta dish, or select one of their deliciously mastered signature dishes. The Kickin' Clam with linguine, clams, tomatoes and peppers sautéed in a "kicked up" clam sauce, showered with parmesan cheese. Don't miss out on the classic Italian dishes offered as well. Locals rave about their veal parmesan served over linguine and topped with their homemade marinara sauce. As desserts are freshly homemade, the selection changes daily, but among items frequently on the dessert menu are "mama's homemade strawberry cake", double-chocolate cake, and an array of cheesecake flavors!
The Weather
What's the weather like in Greensboro, NC?
Greensboro has a climate that is similar to much of the southeastern US, technically considered to have a humid subtropical climate. Weather is one of the main reasons people are moving to Greensboro. There are four distinct seasons in Greensboro, though the winters are generally cool and short. For example, the average low in January for Greensboro is 29.5°F, though the record high for the same month was 79°F.
In a typical year, the temperature will drop to or below freezing for 75 nights. There are only roughly 4 days during the year when the temperature does not get above a freezing temperature. Living in Greensboro you can expect a far more mild climate than the northeast.
During the humid spring and summer months, you will definitely get to experience some pretty exciting thunderstorms. Some of the storms can be severe, so it's important to be prepared for them ahead of time.
The summers in Greensboro are hot and humid, and the spring and autumn are quite pleasant indeed. There are so many wonderful outdoor activities that you will be able to enjoy during the nicest seasons of the year. You can check out the Bicentennial Greenway, head over to Lake Brandt, or be amazed by the gardens and plant collection at the Greensboro Arboretum.
If you have a soft spot for wildlife, take a bike down the Atlantic and Yadkin Greenway for the chance to spot herons, ospreys, and bald eagles.
Education
Greensboro is home to five colleges that are located within 3 miles of the center of the city. College is one of the many reasons people are moving to Greensboro.
At one point the largest all-female institution in the entire country, the University of North Carolina at Greensboro offers more than 100 undergraduate, 61 masters, and 26 doctoral programs.
Two universities in the area are historically black colleges. NC A&T State University is a historically black public research university that was founded in 1891. Bennett College was founded in 1873 and is a private historically black liberal arts college that is one of two remaining all-female historically black colleges in the country.
Guilford College was founded by Quakers and is known to be the oldest coeducational college in all of the South.
Lastly, Greensboro College was the first college in the city and is now a coeducational liberal arts school that is affiliated with the United Methodist Church.
There are a number of private day schools in Greensboro, including Our Lady of Grace Catholic School, Caldwell Academy, Greensboro Day School, New Garden Friends School, and many more. The city is also home to the third-largest public school system in the state which is operated by Guilford County Schools.
Sports
While there are not any professional sports teams in Greensboro, sports are a pretty big deal in Greensboro culture.
The nickname of Greensboro is Tournament Town for a reason. It hosts a number of sports tournaments every year including the NCAA basketball game and the ACC Basketball tournament.
The Wyndham Championship is held in Greensboro every year, which is one of the oldest PGA Tour events.
In the past, Greensboro has also hosted a number of national competitions at the Greensboro Aquatic Center and even the US Figure Skating Championships.
You can also enjoy watching Greensboro's minor-league baseball team the Grasshoppers play at First National Bank Field. With an attached scenic picnic area and a kid-friendly play park, this is a wonderful outing for the whole family. You can tell that Greensboro residents of their local sports team, as this team has the best average home attendance out of their entire league.
The culture of sports in the city doesn't just and with watching other people play sports, though. There are some great sporting activities that you and your family can participate in once you move to the area.
You'll want to check out Country Park for some fun water sports in the warmer months. Kayaking and paddle boating are favorites of locals and tourists alike.
Another awesome aspect of the sports culture in Greensboro is the lively roller derby community. With three home teams known as the Elm St. Nightmares, the Mad Dollies, and the Battleground Betties, as well as an All-Star team known as the Gate City Roller Girls, this is one of the most fun sporting events you can attend in the city.
Lastly, if you like to get your exercise through dancing, you won't have to look far in Greensboro. Whether your vibe is country line dancing, jazz, or club music, you'll find something perfect for you.
If you're looking for professional sports you can take a short drive west to catch the Carolina Panthers, the Charlotte Hornets in Charlotte or head east to catch The Carolina Hurricanes in Raleigh.
The Nightlife
In downtown Greensboro, you'll be able to find energetic dance floors, live local music, craft beer, and cocktails. Whatever you're looking for, you can find it downtown or at venues around the city.
You'll want to check out Spring Garden Street, particularly between Warren Street and South Chapman Street. In this small section of the city, you can find a karaoke bar, live music venue, dance clubs, and regular old restaurants. If this area of town isn't your cup of tea, head over to Elm Street where you'll find another nightlife hub.
The Arts
If sports aren't your thing, never fear, Greensboro has a diverse and active arts community that will keep you culturally engaged no matter what type of art strikes your fancy.
You can check out First Friday, which is a fun event when you can embark on a self-guided walking tour to discover the depth and richness of the local artistic community. This is a great time to check out local art studios, galleries, and locally owned businesses.
If theater is your thing, you can check out the Carolina Theater of Greensboro, which has been a central part of downtown Greensboro since 1927. You can also check out Broadway and off-Broadway plays and musicals at the Community Theater of Greensboro. On top of that, there are a variety of theatrical and musical productions that are put on by City Arts.
Looking for opportunities to engage with the visual arts? Walk around the city and see the works of the Greensboro Mural Project, which allows individuals from around the city to help paint beautiful art projects that center around social issues. You can also check out one of the best collections of contemporary and modern art in all of the Southeast at the Weatherspoon Art Museum.
If high culture is your thing, you'll be glad to find the symphony, the opera, and ballet at home in Greensboro.
The Greensboro Opera Company has grown and expanded much since it was founded in 1981 and is highly regarded. You can enjoy a traditional December production of The Nutcracker by the Greensboro Ballet and School of Greensboro Ballet. You can also spend an evening watching the Greensboro Symphony Orchestra, which has been increasingly developing a strong reputation among national musical organizations.
If you're looking for arts that hit a little closer to home, check out the Greater Triad Shag Club. Dedicated to the dance and music that is associated with the popular dance of North Carolina, the Carolina shag, this group holds monthly meetings at Thirty's 2.
The Beach
When you live in Greensboro, NC, you are perfectly situated halfway between the mountains and the ocean. If you guys roughly 3 hours to the east, you will be able to enjoy the beautiful beaches of the state.
For many residents of North Carolina, it's impossible to have a summer where you don't take a vacation to the coast. North Carolina has more than 25 distinct beaches over 322 miles of shoreline. Whether you are looking to experience a secluded and quiet vacation on the beach or you are hoping for a lively boardwalk experience, the beaches of North Carolina offer at all.
The Mountains
There are plenty of things to do in Greensboro, NC. Even so, if you feel like getting out of dodge, there are awesome places to explore nearby, too.
Like we mentioned earlier, one of the best things about living in Greensboro is that you are positioned in a spot that is halfway between the mountains and the ocean.
While there are plenty of nice hiking trails right in the Greensboro area, you'll definitely want to head west and check out the Blue Ridge and Smoky Mountains. You will likely never run out of new places to explore and will most certainly come up with old favorites that you decide to visit again and again.
In the High Country area of the North Carolina mountains, you can find excellent hiking, biking, and camping opportunities as well as skiing, snowboarding, and other winter sports. Known most for Grandfather Mountain, Linville Falls, Tweetsie Railroad, and the Linn Cove Viaduct, this area is definitely worth checking out.
In the Smoky Mountains and Cherokee area, you can find some rafting, cycling, and flyfishing, not to mention the gem mining that earned the area the nickname "the gem capital of the world." Here you'll be able to explore the Great Smoky Mountains National Park, Tail of the Dragon, and Fontana Dam, and even check out Harrah's Cherokee Casino Resort.
Lastly, you'll definitely want to explore Asheville and the foothills of the mountains. With a rich and quirky culture of art, craft breweries, and dining options, you'll love it here! You'll have great fun zip lining, hiking and camping, and enjoying a craft beer at the end of a long day of exploring.
In the Asheville area, you can explore Chimney Rock and Lake Lure, the Blue Ridge Parkway, Sliding Rock and Waterfalls, and so much more. Whether you are living in Greensboro or living in Asheville, the mountains are only a short drive away!
Southern Culture
Whether it's the remnants of Southern culture or something in the water, the population of Greensboro is notably nice. It may be the fact people are moving here for a better quality of life, the weather, or the affordability that gives Greensboro a friendlier vibe than most other cities. Or maybe it's a combo.
The southern culture is something you have to live in to fully comprehend. People genuinely care about their neighbors.
Transportation
Greensboro has its own airport, Amtrak station, and public bus service. On top of that, a bike trail is being constructed known as the Greensboro Greenway that will encircle all of downtown. If you need to get somewhere you can in Greensboro!
Moving to Greensboro without a Job?
If you're moving to Greensboro without a job don't worry, you'll find one. Greensboro is loaded with economic opportunity and companies are always looking to hire more great people to help with the growth! Don't let moving to Greensboro without a job deter you from relocating because you will find one once you're living here!
Are You Moving to Greensboro North Carolina?
If it's time for you to make the move to Greensboro, NC or any other part of this beautiful state, you'll have a lot of options when it comes to properties to choose from. With a large neighboring city, you may want to consider reading about moving to Winston-Salem or the best neighborhoods in Winston-Salem!
#blog-moving-cta#


Find your new home
Search real estate and homes for sale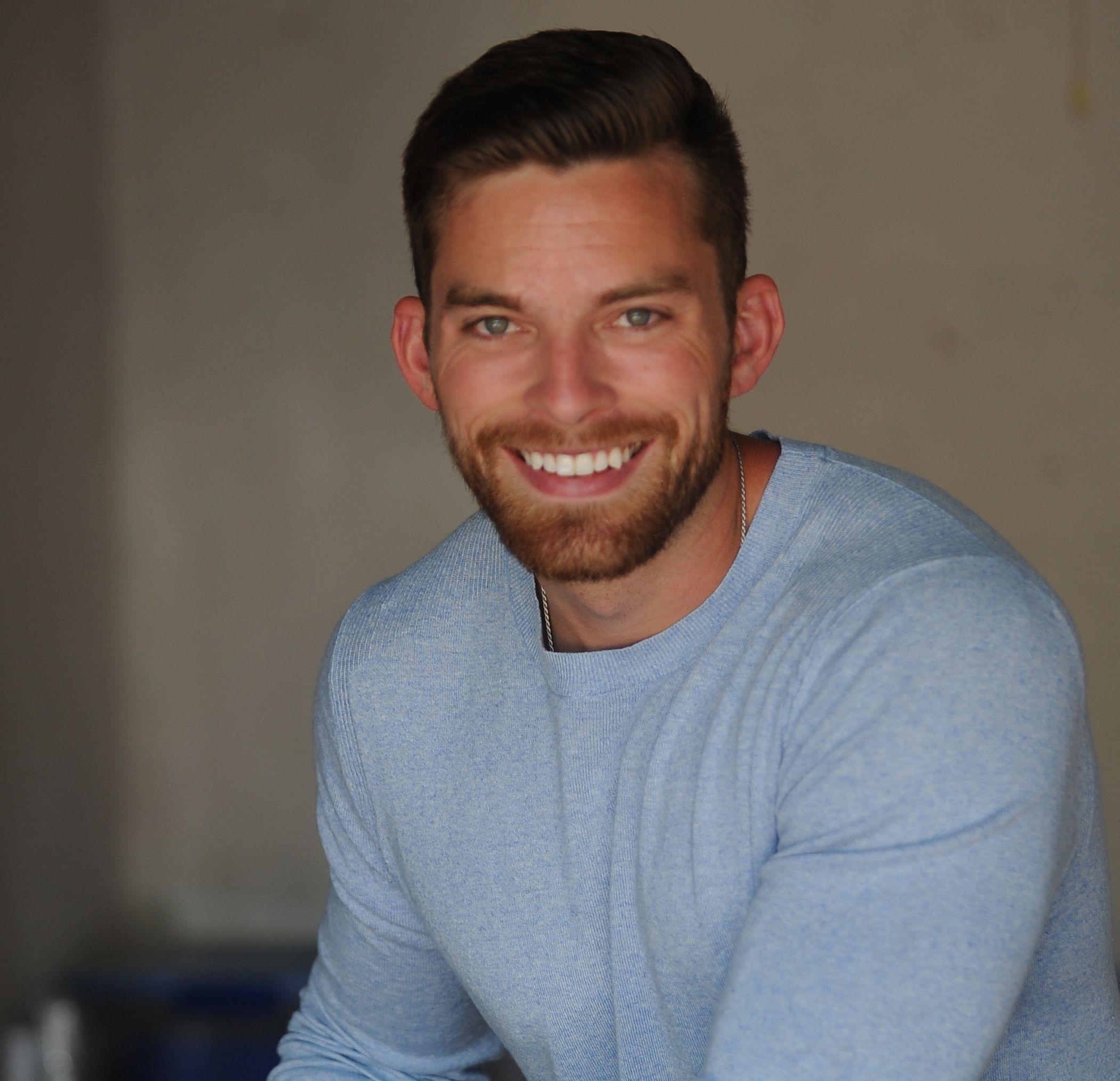 Ryan Fitzgerald
Hi there! My name is Ryan Fitzgerald, and I am a REALTOR®. My goal is to help you learn more about real estate through our Real Estate Blog! Hopefully, you enjoyed the above blog post and it found a way to provide help or value to you. When you're ready to buy or sell a home of your own let us know here. Please feel free to join the conversation by dropping us a comment below.