12 Things to Know BEFORE Moving to Wilmington, NC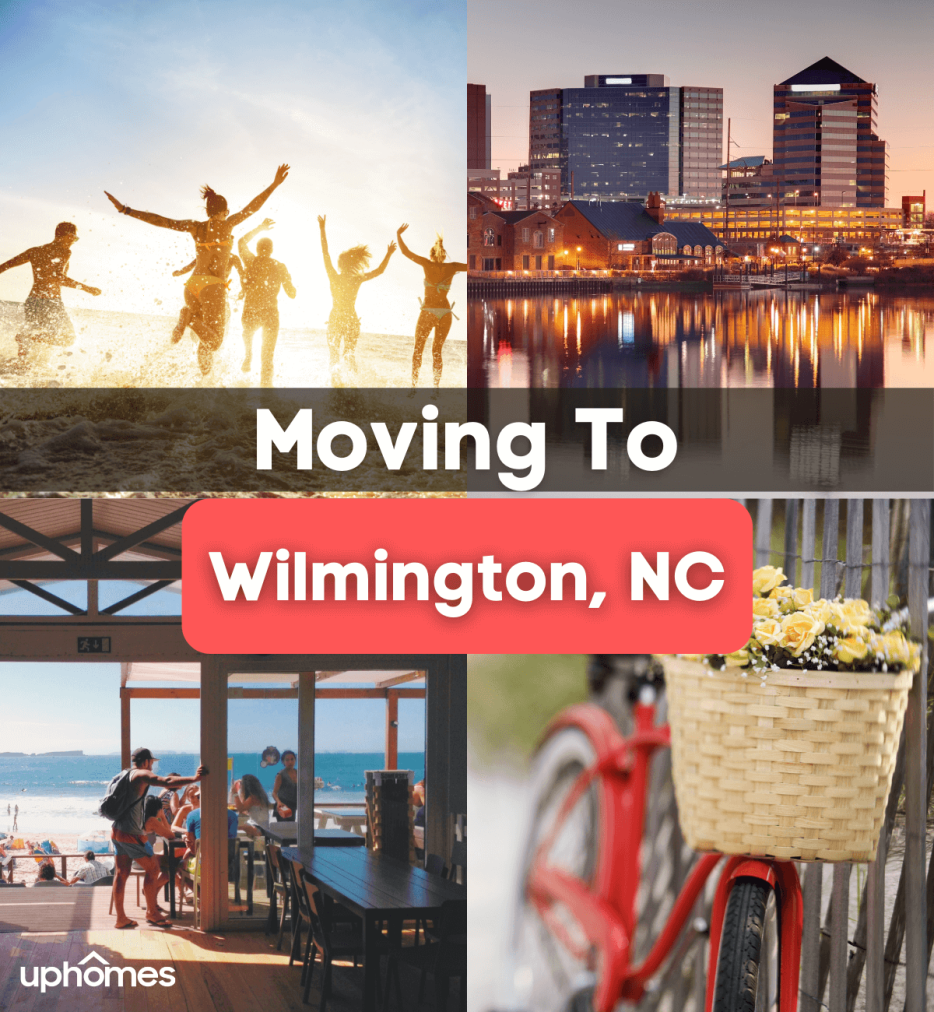 Living in Wilmington, NC
Are youmoving to Wilmington, NC? Search homes for sale in Wilmington or read on for more information about relocating and the best neighborhoods in Wilmington!
No matter what brought you to our article here is everything you need to know about living in Wilmington!
Did you know that Wilmington is a top choice for relocation on North Carolina's southern coast? There is a reason why Wilmington was voted as "America's Best Riverfront" rivaling both Charleston, South Carolina, and Savannah, Georgia.
This port city is surrounded by many small beach communities and is exploding in popularity. Known for its beautiful clean beaches, locally caught seafood, the hip beer scene, and affordable cost of living, this historic beach town is a perfect mix of small-town charm and big city living.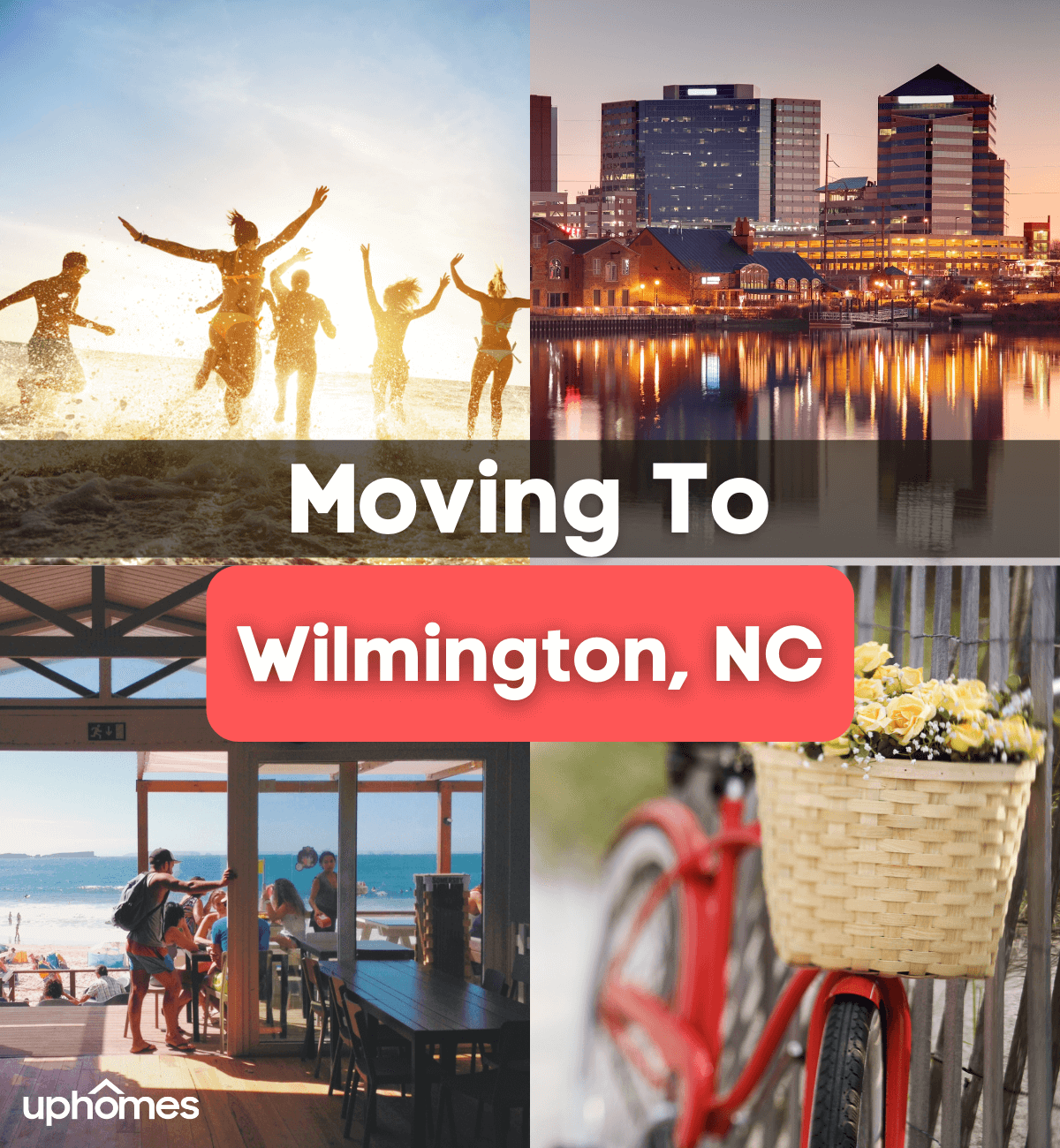 12 Things to Know BEFORE Moving to Wilmington, NC
Close-Knit Community
The community of people living in Wilmington, North Carolina is part of what makes living in the area so awesome. This beach town is continually growing and attracting many new people to the area all of the time. Due to its rise in popularity, Wilmington has become a culturally blooming city amidst a relaxed coastal community.
As one of America's most vibrant riverfront communities, there are many popular events that bring everyone together that all of the locals love to take part in.
Check out some of these local events and festivals:
Join in all of the fun at Riverfest, a three-day event featuring food and art in historic downtown Wilmington.
Or get a group of friends together and catch some live music at the Carolina Beach Music Festival and Pleasure Island Seafood, Blues, and Jazz Festival.
In the Springtime, check out the North Carolina Azalea Festival which is the largest event of its kind in the state.
If you are a foodie and love sampling various amounts of wine and beer, then join in on the good times at the Wilmington Wine and Food Festival put on annually in May.
During the holiday season celebrate with the city admiring the Holiday Floatilla door to dock decorating contest and attending theIsland of Lights Festival.
The People
One of the top reasons to move to Wilmington is for the people. When moving to a new area, you want to ensure that you will have amazing neighbors and the opportunity to meet your next best friend. Made up of young adults, college students, families, and retirees alike, there is always someone new to meet.
The city is currently made up of 120,000 residents and this growing population is the economic hub that keeps the city running. Just outside of the city, the greater Wilmington area has a population of around 263,500 people. Wilmington is the eighth-most populous city in the state.
Fun Fact: Basketball legend Michael Jordan grew up in Wilmington.
Coastal Cuisine
As a southern port city, the food here can best be described as coastal cuisine with a southern twist. Voted as the "#1 Best Al Fresco Dining Neighborhood" by USA Today, Wilmington features top-notch riverfront and oceanfront restaurants.
Living by the beach means endless amounts of seafood. Since Wilmington is known for its incredible fishing scene, many restaurants feature locally caught favorites. Did you know that Wilmington's River District alone houses over 40 locally-owned restaurants, bars, and cafes? Offering gorgeous views of the water and plates that will appeal to any palette, it is no wonder that Wilmington is a foodie haven.
Check out some of these popular locally-owned restaurants:
Adapt Kitchen and Juice Bar: This favorite juice bar offers organic juice, organic coffee, espresso, superfood smoothies, and a plant-based menu.
Anne Bonny's Bar and Grille: The only floating bar and grille in Wilmington! Located right off of the riverwalk, Anne Bonny's offers seasonal Carolina favorites, a dog-friendly patio, and live music. Make sure to try the frozen rose!
Catch: Owner Keith Rhodes is from the tv show Top Chef and after visiting his restaurant, you will know why. Featuring locally caught North Carolina seafood and organic ingredients, this will become your new favorite restaurant after trying the crab cakes.
1900 Restaraunt and Lounge: Enjoy seafood, steaks, and small plates outside on the patio or in the dining room. After dinner move into the lounge where you can dance the night away to classic songs.
Access to Beautiful Beaches
Wilmington is just a short drive away from Wrightsville Beach, Kure Beach, and Carolina Beach, and only about a 45-minute drive away from dozens of other small beach towns. The North Carolina beaches are beautiful and the perfect place to get a tan while trying surfing, paddle boarding, and kayaking. Being this close to the ocean is one of the many perks awaiting your move to Wilmington.
Wrightsville Beach is a traditional beach town with a small village life feel and is known as one of the nation's "Top 20 Most Incredible Surfing Towns." Not to mention, a great place for filmmaking. Meanwhile, Carolina Beach is best described as a free-spirited, down-to-earth beach town that happens to be home to sand dunes and the Venus Flytrap. If you want to see one of the oldest fishing piers on the Atlantic Coast, head to Kure Beach where the STARZ series Hightown is currently being filmed.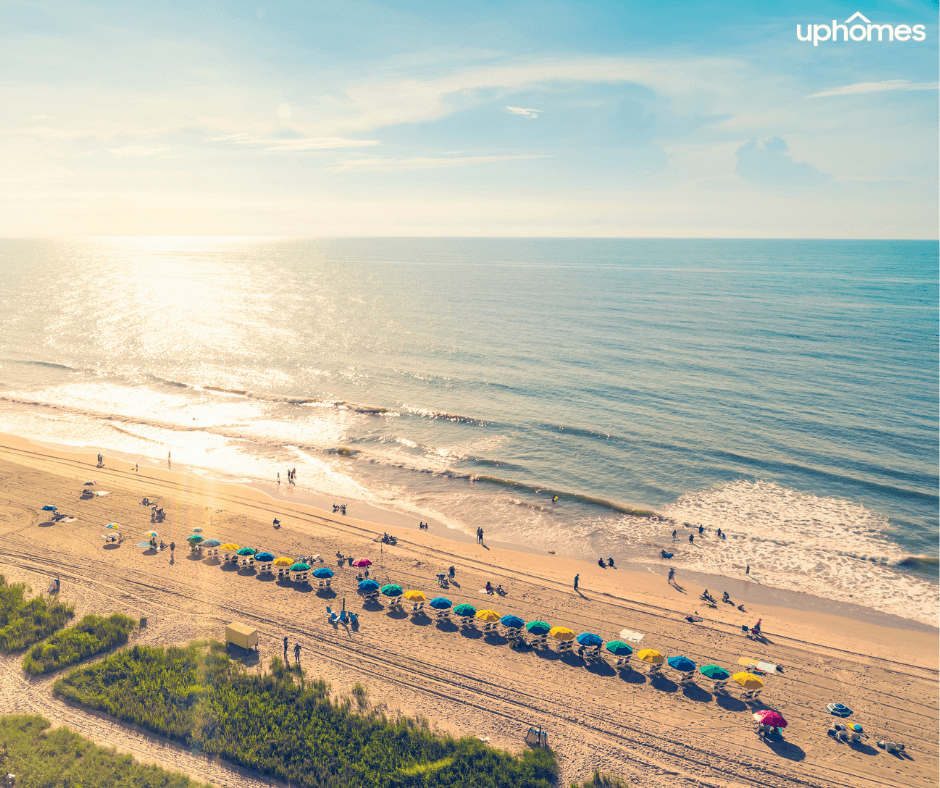 Many Things to Do in Wilmington
Besides spending the day at the beach, there is so much to do in Wilmington! With many parks and green spaces, it will be easy to live an active lifestyle with all of the hiking trails and parks. Check out Airlie Gardens which has 67 acres of land housing diverse wildlife, as well as gardens and a concert series in the Summer. Scenes from Dawson's Creek and One Tree Hill were filmed in Airlie Gardens which leads to many fans of these popular shows visiting every year. If you have a dog, make sure to bring them to Long Leaf Park which features walking trails, basketball courts, baseball fields, and a playground with a splash pad which is perfect for those hot summer days.
If you are looking for some family fun, make a trip to the Carolina Beach Boardwalk where you can enjoy amusement park rides and fireworks at night in the Summer months. The Wrightsville Beach Scenic Tour Cruise is also great for your little ones. On this tour, act like a pirate along the coast while learning about the local plants and wildlife.
For any history buffs, make sure to plan a trip to tour the Battleship of North Carolina where you can go below deck to learn all about the soldiers that fought in World War II. If you want to know more about the Civil War, do not forget to visit Fort Fisher which is also home to the North Carolina Aquarium and would be another great place to bring the family. If touring historic Antebellum style homes is more of your thing, then visit the Bellamy Mansion Museum of History and Design located in downtown historic Wilmington.
The Real Estate
One of the most important things to consider when moving is choosing your new home. Deciding where you want to live can take some time, but we are here to help. The city of Wilmington has currently been experiencing notable growth in home value. In fact, as of 2019, home values have increased 6.3% and it was forecasted that home values would continue to rise. The median home value is $234,800 which is about the same as the national home value average. Click here to search real estate in Wilmington.
Reasonable Cost of Living
The cost of living in Wilmington is very reasonable and is actually 4% lower than the national average. This city proves that It is possible to live near the beach for a decent price. Housing costs in the area are one of the highest factors when considering the cost of living but some below-average costs are groceries, utilities, and transportation. Since it is such a desirable location and place to live, the cost of living in Wilmington is 11% higher than the North Carolina average but it is still an affordable area.
Sports
The University of Wilmington has 19 intercollegiate sports that are cheered for all over the city. If you are a soccer fan, The Wilmington Hammerheads play soccer here. The Wilmington Sea Dawgs Basketball team plays in the Tobacco Road Basketball League and The Wilmington Sharks play in the Coastal Plain League.
In the warm weather, prepare to be blown away by the surfers at the Annual O'Neil and Sweetwater Pro-Am surfing exhibit which is held in August. Maybe watching the competition will inspire you to pick up a surfboard and learn some tricks. Stand Up Paddle Boarding is another popular sport in Wilmington and any stand-up paddleboarders should join in on the Carolina Cup SUP Race which is the 5K of stand-up paddleboarding.
Weather
Much like any coastal city, the weather in Wilmington is beautiful but often unpredictable. Upon moving here you will notice that it rains often and severe weather conditions are prevalent. The average rainfall a year is 58 inches! With average rainfall between the months of June and September is about 7 inches a month, and an average of 3.5 inches a month between the months of October and May.
In the Summer months, highs can reach 90 degrees and lows can be around 72 degrees. With this heat comes North Carolina's humidity so prepare for the muggy Summers. In the Winter months, highs can be in the mid-50s and lows are in the 30s. It rarely snows but makes sure to pack your hats and gloves for this cooler weather.
College Town
If you live in Wilmington, the major college in the area is the University of North Carolina at Wilmington. Be prepared to learn to love the Seahawks because this college town wears a lot of teals. Other universities in the area are Cape Fear Community College and Miller-Motte College of Wilmington. These universities bring in young adults from all over and add to the diversity of this port city.
Breweries Galore
If there is one thing that Wilmington can do right, it is beer. Wilmington is one of the fastest-growing craft beer areas in the state of North Carolina and was named one of "America's Beeriest Beach Towns." If you love craft beer and exploring different breweries, then this is the place for you because the words beach and beer just sound great together. Quench your thirst at one of the many outdoor patios, rooftop bars, or dance lounges.
Check out these beachy breweries:
Mad Mole Brewing: Wilmington's first and only solar-powered brewery. Who knew that drinking beer was good for the environment?
Front Street Brewery: The oldest brewery in Wilmington! Founded in 1995 this brewery and restaurant offers tours and tastings.
Flytrap Brewing: Since the Venus Flytrap resides in the area, this brewery decided to educate drinkers about the plant while specializing in American and Belgian ales.
Edward Teach Brewing: This brewery pays homage to the infamous pirate Blackbeard, also known as Edward Teach, who stalked the shores of North Carolina. Located inside a historic firehouse, learn about the tales of Blackbeard while drinking an IPA at the two-story pirate ship bar.
Coffee Shops
Calling all caffeine addicts! From French Press to Cold Brew, the people of Wilmington know how to appreciate a nice cup of coffee. Most coffee shops in the area offer more than just coffee and are often coming up with new delicious concoctions.
Here are some favorite coffee shops to try:
Bitty and Beau's Coffee: Top rated coffee shop with immaculate service and even better coffee.
Luna Caffe: Known for its amazing espresso drinks, this cafe has huge windows and big tables to meet up with friends.
Folks Cafe: Having two locations in Wilmington, this coffee shop roasts its own organic beans in house. Offering snacks and delicious coffee with quality service.
The Post Cafe: The beach views and locally roasted coffee makes this shop a local favorite. Sip a latte while watching the waves.
Final Thoughts on Moving to Wilmington, NC
Wilmington is one of North Carolina's Best Place to Liveand after you've read the article above it's easy to see why people love living here. If you're relocating to North Carolinaplease let us know so we may help assist you in your move! We have Realtors all over the beautiful state of North Carolina. We'd love to chat with you and help in any way possible with your possible relocation to Wilmington. You canconnect with usby filling out the form and we will have one of our top local Wilmington Realtors reach out to assist you!
#blog-moving-cta#
#blog-best-neighborhoods-cta#

Find your new home
Search real estate and homes for sale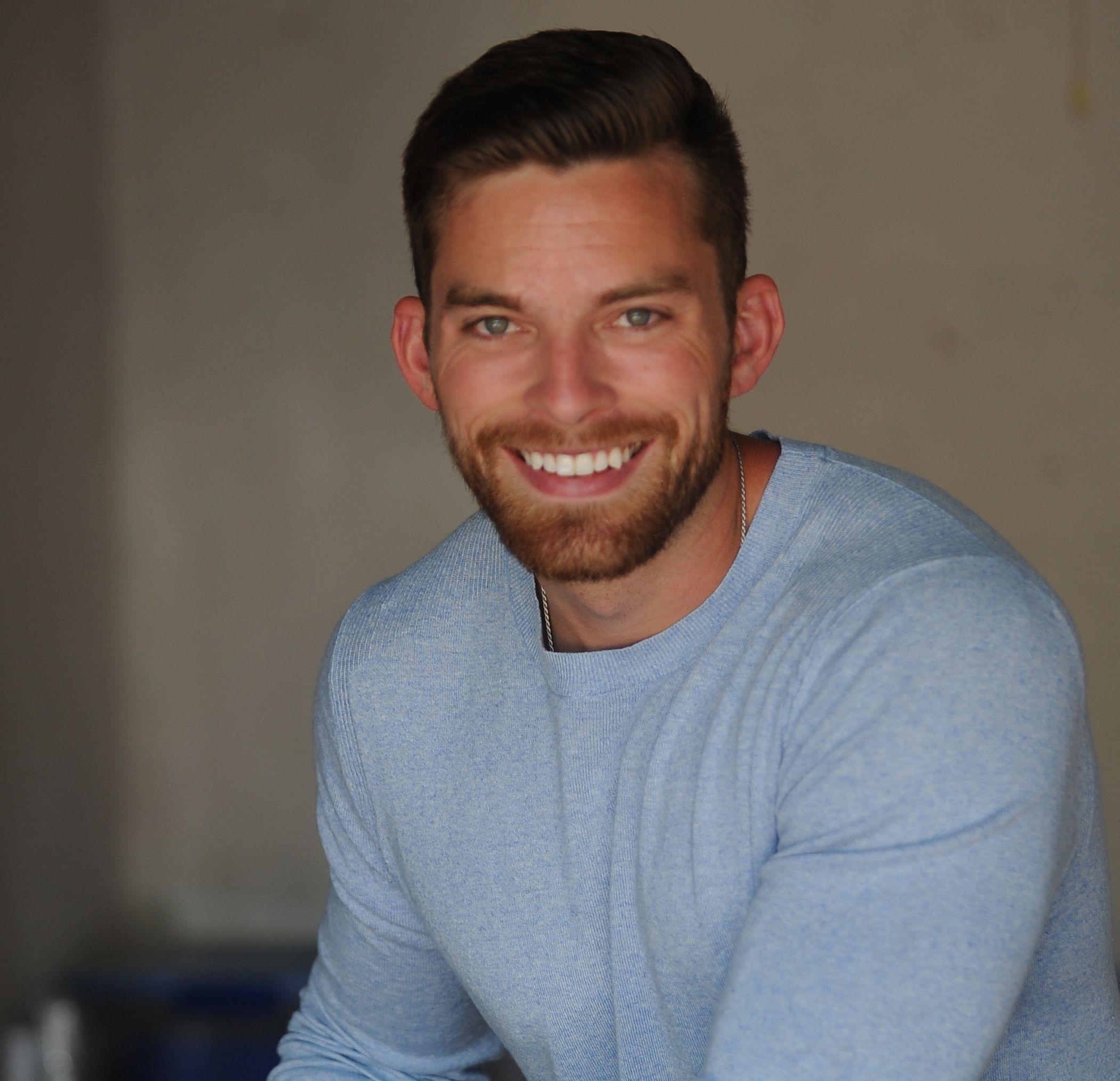 Ryan Fitzgerald
Hi there! My name is Ryan Fitzgerald, and I am a REALTOR®. My goal is to help you learn more about real estate through our Real Estate Blog! Hopefully, you enjoyed the above blog post and it found a way to provide help or value to you. When you're ready to buy or sell a home of your own let us know here. Please feel free to join the conversation by dropping us a comment below.