8 Best Neighborhoods in Wilmington NC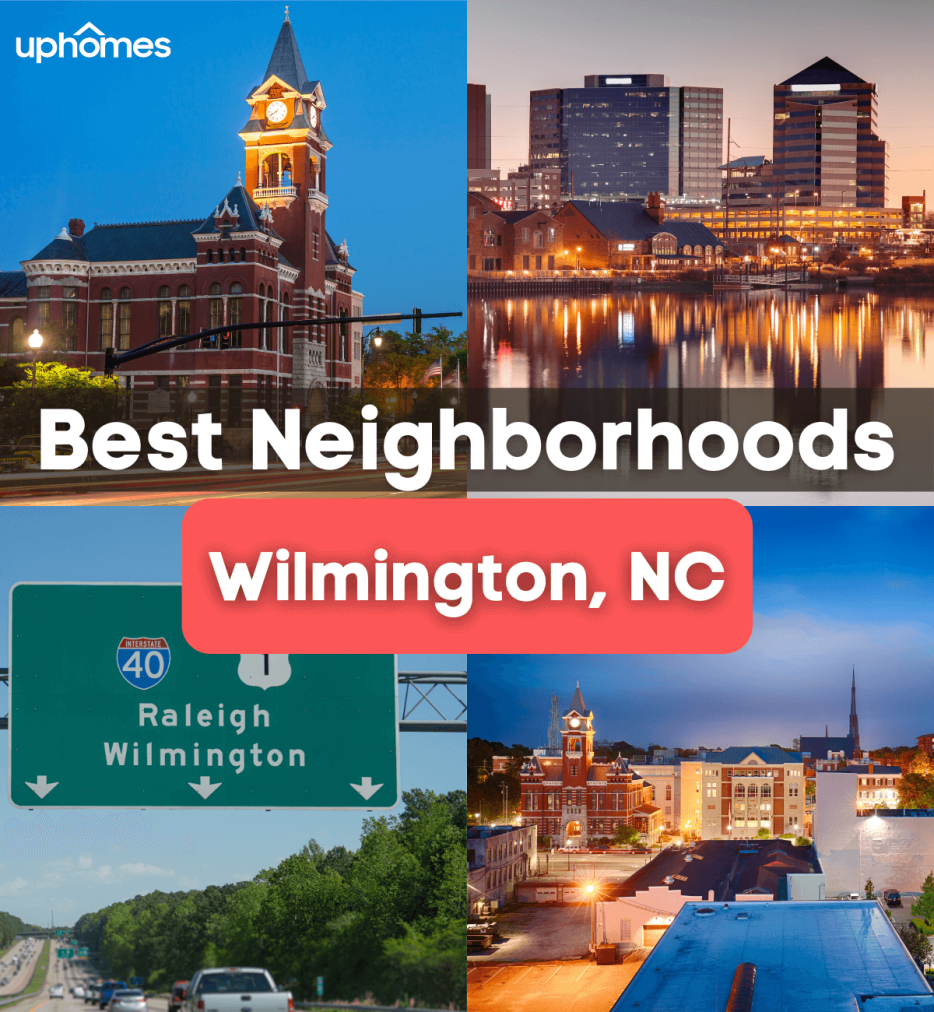 Best Neighborhoods in Wilmington, NC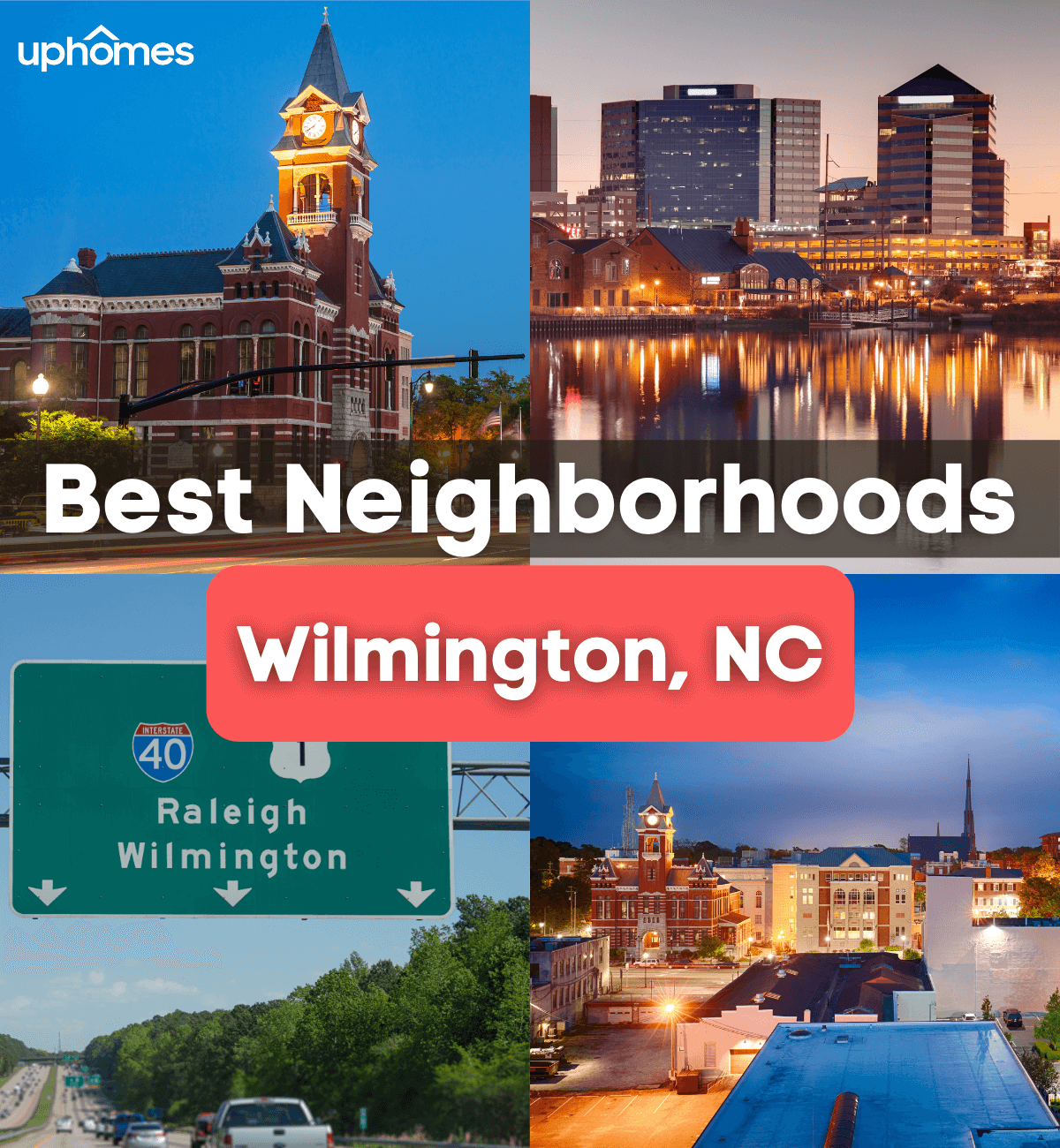 What are the best neighborhoods in Wilmington, NC?For those of you that are moving to Wilmington, North Carolinawe have you covered with a list of the best neighborhoods in the Wilmington area! Located on the southeastern coast between the Cape Fear River and the Atlantic Ocean, there is no better time to move to Wilmington than now.
This port city is just minutes from pristine beaches and is known for its historical southern charm and affordable cost of living. With a safe downtown area and a popular business district, it is no surprise that many young professionals, families, and retirees alike want to live in Wilmington, North Carolina. Check out some of the homes for sale in Wilmington!
History of Wilmington
Part of what makes living in Wilmington, North Carolina so great is its historical significance. History is what shapes a city and Wilmington is no exception. In the year 1739, the city of Wilmington became a trading town and hub of politics and culture. This region of the North Carolina settlement prospered due to its location and proximity to the Cape Fear River. Being close to the river meant that there was lots of trade and goods were able to be imported and transported along the water.
The opening of the Weldon Railroad in 1840 meant that the city could reach rural areas which led to even more trading activity. By 1850, Wilmington was the largest city in the state. After the Civil War, Wilmington regained its economic and cultural presence quickly to become a large exporter of cotton.
Today, the downtown area of Wilmington is listed on the National Register of Historic Places. What is now a thriving community, there are many shops, restaurants, resorts, and marinas for residents to enjoy. Located within minutes to Wrightsville Beach, Carolina Beach, and Kure Beach, the history of the city is celebrated every day.
So what neighborhood is best for you?
We are here to help! If you are looking for a quaint beach neighborhood for your family, or a safe community downtown near all of the action, make sure to contact us so that we can help you find your dream home.
Without further ado, here is our list of the 8 Best Neighborhoods in Wilmington, NC!
Rivers Edge
This laid-back neighborhood provides residents with an elegant and modern feel. Known for its safety, this neighborhood is located near the edge of the Cape Fear River and overlooks the marsh. With a population of 37,172 people, the neighborhood of Rivers Edge is only a short drive to downtown historic Wilmington. Close to many of the top-rated public and private schools for school-age children, this is a prime location for families. Plus, Carolina Beach and Wrightsville Beach are only a twenty-minute drive away which is perfect for spending the day near the water.
With an average selling price of $281,892, many homes in this area are two-story single-family homes. In this neighborhood, construction began in the 1990s so many houses are up to date and modernized. Close to movie theaters, local boutiques, restaurants, and golf clubs, there is never a dull moment living in Rivers Edge.
Local Favorites:
Echo Farms Golf and Country Club: Referred to as one the nicest golf clubs in the Cape Fear region. This 18 hole championship golf course offers its members a relaxed atmosphere and high-quality service.
Rivers Edge Golf Club and Plantation: Premier gated community providing residents with resort-style amenities including an Arnold Palmer designed golf course and an oceanfront beach club.
Independence Mall: The region's go-to shopping center featuring many popular stores such as Dillard's and Belk.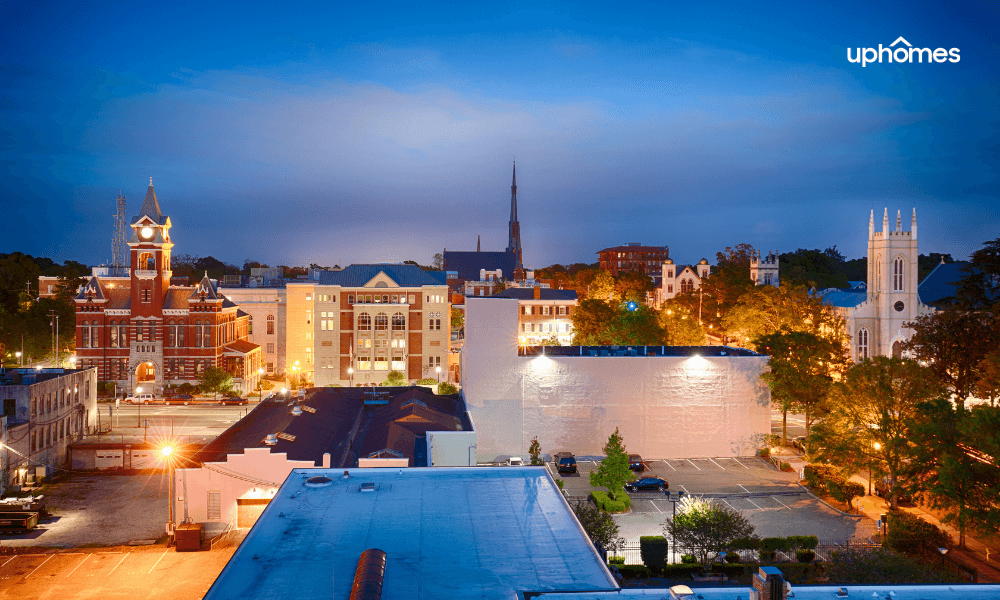 Water Street
This residential community is located near downtown Wilmington and along the infamous Cape Fear River. Offering a prime location, amazing view, and close proximity to amenities, living on Water Street is a sought after neighborhood. Within walking distance to downtown Wilmington and entertainment, residents can spend the day at one of the many local shops and restaurants. Many condos and single-family homes adorn this neighborhood with a variety of architectural styles. The popular Wilmington Riverwalk runs parallel to this street and neighborhood which means residents have access to endless views and popular attractions. The Battleship of North Carolina sits directly across from this neighborhood as well. Riverfront Park and Cape Fear Community College are also close by.
Local Favorites:
The Battleship of North Carolina: Go below deck on the first of ten battleships to join the American fleet in World War II.
The Wilmington Riverwalk: This mile-long scenic boardwalk hugs the Cape Fear River while providing access to multiple Wilmington staples and prestigious buildings.
Cape Fear Museum of History and Science: Known as the oldest museum in the state, come learn about the history and science of Lower Cape Fear.
The Cape
If you are a retiree or a family that likes to stay active then this neighborhood could be the one for you! Located right between the Cape Fear River and Atlantic Coast, The Cape neighborhood is minutes to downtown and local beaches. This historical community is quiet and beautiful. Offering seven miles of private streets to walk on, this Wilmington neighborhood is perfect for walking the dog, running, playing golf, or biking with a neighbor. Take a day trip ferry ride to Southport, or spend the day at the North Carolina Aquarium and Fort Fisher. This neighborhood is the spot for friendly neighbors and charming homes. There are starter homes for couples and waterfront properties for large families.
Local Favorites:
Cape Fear Seafood Company: Perfect place for seafood lovers providing freshly caught local seafood plus craft cocktails in a polished setting.
Marina Grill: This waterfront restaurant offers flatbreads, tacos, and sandwiches in a casual setting.
North Carolina Aquarium at Fort Fisher: Perfect place to bring the kids to learn about sea life and the natural world. Come see stingrays, eels, sharks, and baby turtles in interactive exhibits.
Harbor Oaks
Just minutes away from the heart of downtown Wilmington, living in Harbor Oaks provides residents with a luxurious but laid back atmosphere. For amazing views of the beach, this is the perfect place to live. For those that want a condo or a vacation home, this neighborhood in Carolina Beach may be just the place for you. Close to the University of North Carolina Wilmington, be next to all of the action and even have the chance to own a private boat dock. This sought-after community is well maintained year-round providing the best for all residents.
Local Favorites:
JC Surf Camp: Learn how to ride the waves with top-notch instructors.
Feel Good Fishing Charters and Adventures: If you love to fish, bring your friends out on a fishing adventure with some of the best fishing guides in the area.
Cape Fear Adventure Company: Providing outdoor excursions and summer camps. Learn to kayak and go island camping with the locals.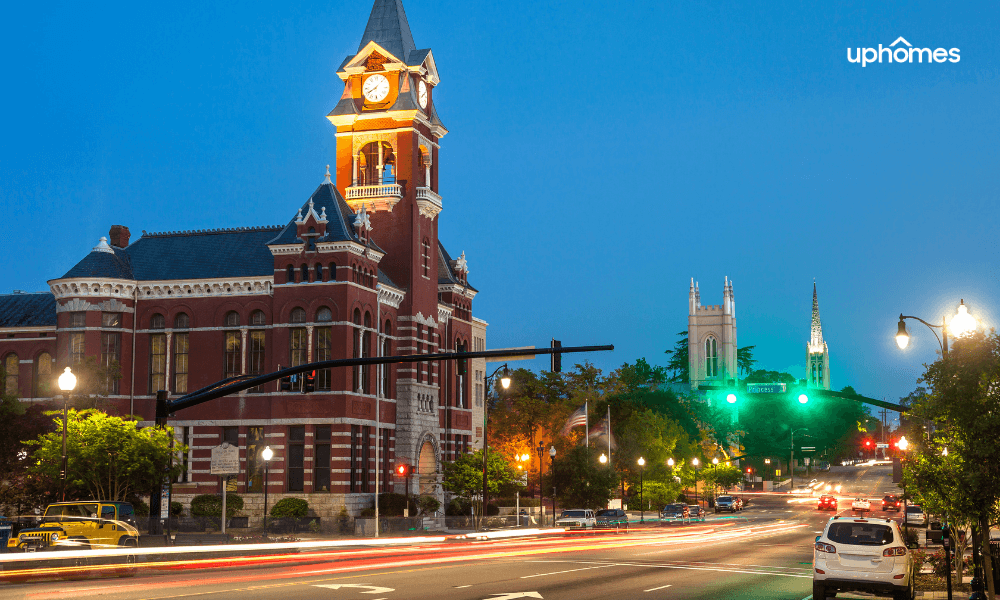 Sentry Oaks
This quiet family-friendly community offers a variety of home styles at affordable prices. This is an established neighborhood with large and spacious lot sizes for those that want a yard to hang out and play in. In fact, many of the single-family homes offer almost one acre of land. With lush landscaping and large trees, many residents living in this Wilmington neighborhood love to spend the day outdoors biking or walking the dog. Low homeowners association dues are a big draw to the area. With easy access and close proximity to the Halyburton School Complex, and nearby shopping and dining options, many families love living in Sentry Oaks. Pleasure Island beaches are also a short distance away for surfing and sunset walks on the beach
Local Favorites:
The Wilmington Academy of Arts and Sciences: Private school for grades 4th-8th for academically gifted students in the area.
Rucker Johns Restaurant: This family restaurant offers many classic American favorites from seafood, steaks, and burgers. Try the honey butter croissants and crab dip!
Niche Kitchen and Bar: A chic American bistro serving up tapas alongside a first-class wine list.
Mayfaire
Mayfaire is a prime destination for those looking for a mix of community and retail. Right near Wrightsville Beach and along Military Cutoff Road, this Wilmington neighborhood offers residents a downtown feeling just minutes from the beach. Providing a variety of luxurious homes, condos, and apartments, Mayfaire meets everyone's needs and is a great community for young professionals.
Mayfaire Town Center is just one of the communities in this neighborhood and is a premier lifestyle shopping center with apartments. This outdoor shopping center has over twenty dining options where residents have access to all types of different cuisine. There are also over ninety shops including favorites such as Pottery Barn, Barnes and Noble, Williams-Sonoma, and The Fresh Market.
Local Favorites:
Mayfaire Cinemas: Catch new release films in this clean theatre with comfy seating and a concession stand.
Drift Coffee and Kitchen: Drink housemade espresso alongside healthy breakfast options.
Coquina Fishbar: Located in Mayfaire Town Center, this local seafood restaurant is worth all of the hype. Offering a great atmosphere and shrimp tacos.
Historic District
This lively downtown business area is an affordable neighborhood and historic district of the city. Described by residents as "living history," the historic district of Wilmington has more historic homes in one area in all of North Carolina according to the National Register of Historic Places. Featuring 18th and 19th-century architecture, this neighborhood is the perfect place for those that appreciate historical homes. Just minutes away from the Riverwalk of Wilmington, this two hundred block area of the city has scenic views, sidewalks, green spaces, and open common areas for residents.
Operating at a slower pace than most big cities, this area still continues to grow in industry and business. This picturesque community has a diverse population as well as beautiful oak trees, antique shops, and small restaurants. In our opinion, living in the Historic District is one of the best neighborhoods in Wilmington.
Local Favorites:
Front Street Brewery: All beer lovers should check out this brewery to drink house beers and eat pub food. Offering tours of the brewery, come see how beer is made!
Dock Street Oyster Bar: The best local seafood and oyster bar served up with Caribbean style in a rustic atmosphere.
Little Dipper Fondue: This fondue restaurant offers 3-course meals in a cozy atmosphere and has a back deck for outdoor dining.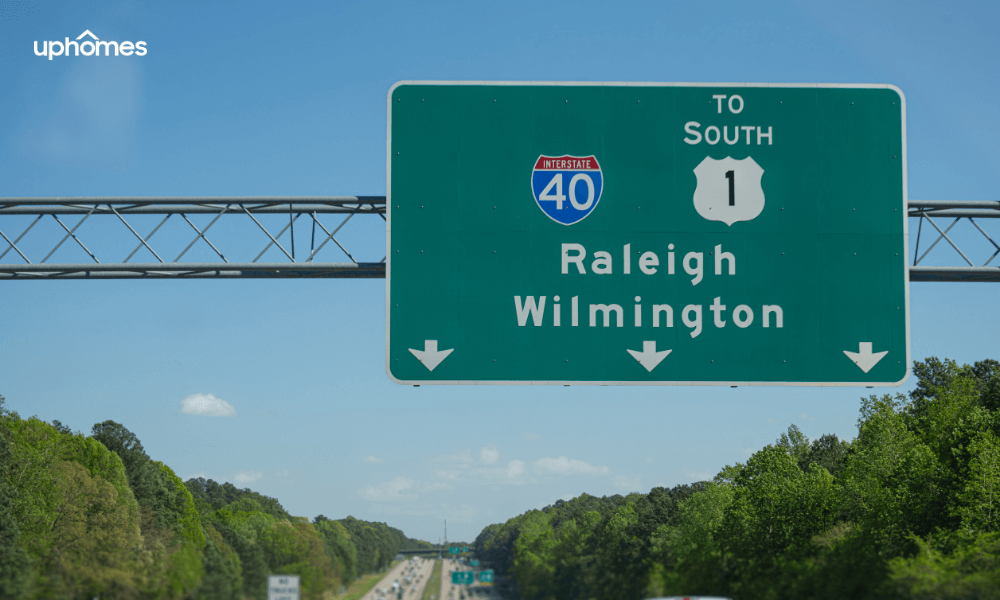 Riverlights
This master-planned coastal community is situated on the Cape Fear River and is just south of downtown Wilmington. Young professionals and families will love Riverlights and all that it has to offer. Providing small-town charm with a big community feel, this neighborhood has single-family homes, apartments, custom-built homes, townhomes, and low maintenance homes. Riverlights is also home to a 55+ community with social clubs and amenities for active adults.
Walk to award-winning shops and restaurants, kayak on the Cape Fear River, take a walk on one of the many nature trails, paddleboard on the 38-acre lake, and take a dip in the neighborhood pool. Explore the outdoors and breathe in the fresh air here at Riverlights. Located close to top-rated preschools, public schools, and private schools, this neighborhood is a favorite among the community.
Local Favorites:
Magnolia Social Cafe: This hidden gem in the Riverlights community has coffee, baked goods, and a full menu for breakfast and lunch. Locals recommend the cinnamon rolls and chicken and waffles!
Smoke on the Water: Sit outside on the deck overlooking the Cape Fear River and enjoy fresh food in a relaxed atmosphere. Some favorites include the mac and cheese, crab sandwich, and avocado shrimp nachos.
Pinpoint Restaurant: Serving American favorites and locally caught seafood dishes in a quaint space. Perfect for a date night and has an extensive wine list.
The Fork 'N' Cork: This bar and grill serve unique menu items at a reasonable price. Prized for their gourmet burgers and appetizers.
Final Thoughts on the Best Neighborhoods in Wilmington
As you can see, these 8 Best Neighborhoods in Wilmington, NC made our list due to a variety of factors. Located in prime areas of the city, these neighborhoods are near the Wilmington Riverwalk and local beaches. Only a short distance to incredible food, outdoor activities, and premier local shops, these neighborhoods are perfect for you and your family. If you are moving to Wilmingtonreach out to us so that we can help you find the right home in one of these sought-after communities!Connect with ourteam forhelp with your home search!
#blog-best-neighborhoods-cta#
#blog-moving-cta#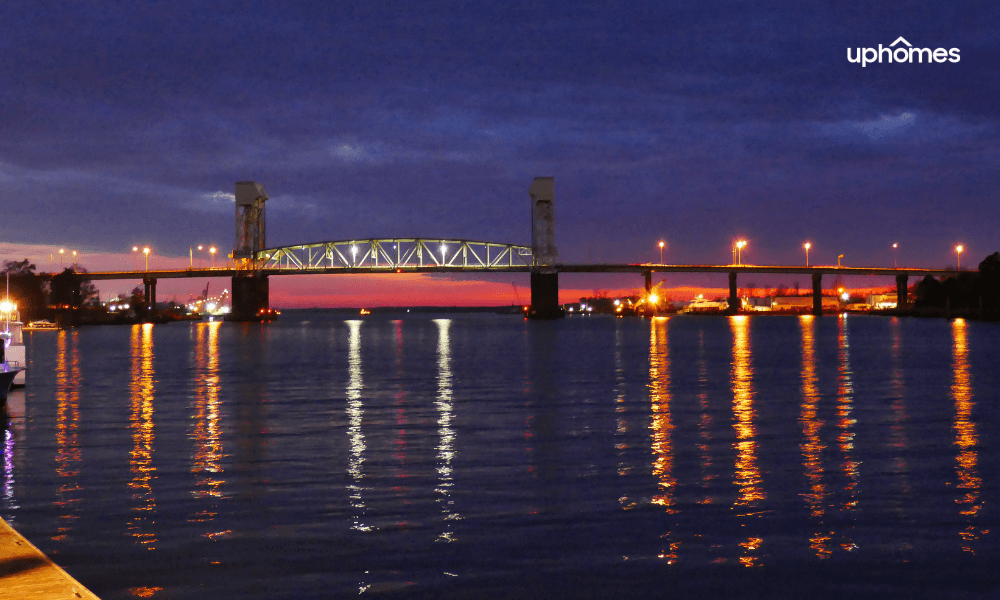 Find your new home
Search real estate and homes for sale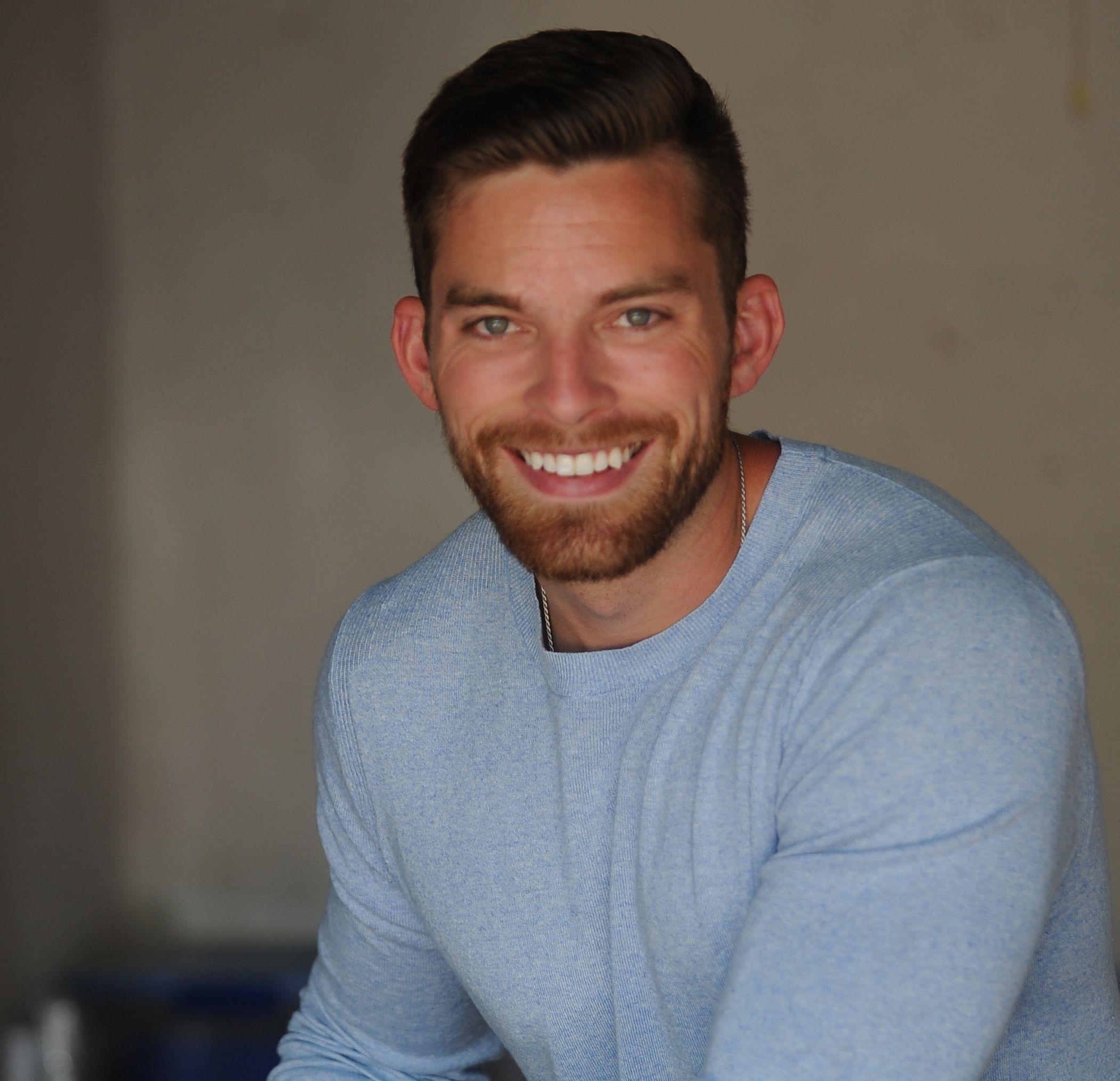 Ryan Fitzgerald
Hi there! My name is Ryan Fitzgerald, and I am a REALTOR®. My goal is to help you learn more about real estate through our Real Estate Blog! Hopefully, you enjoyed the above blog post and it found a way to provide help or value to you. When you're ready to buy or sell a home of your own let us know here. Please feel free to join the conversation by dropping us a comment below.