Moving to South Carolina? 12 Reasons You'll Love Living in SC!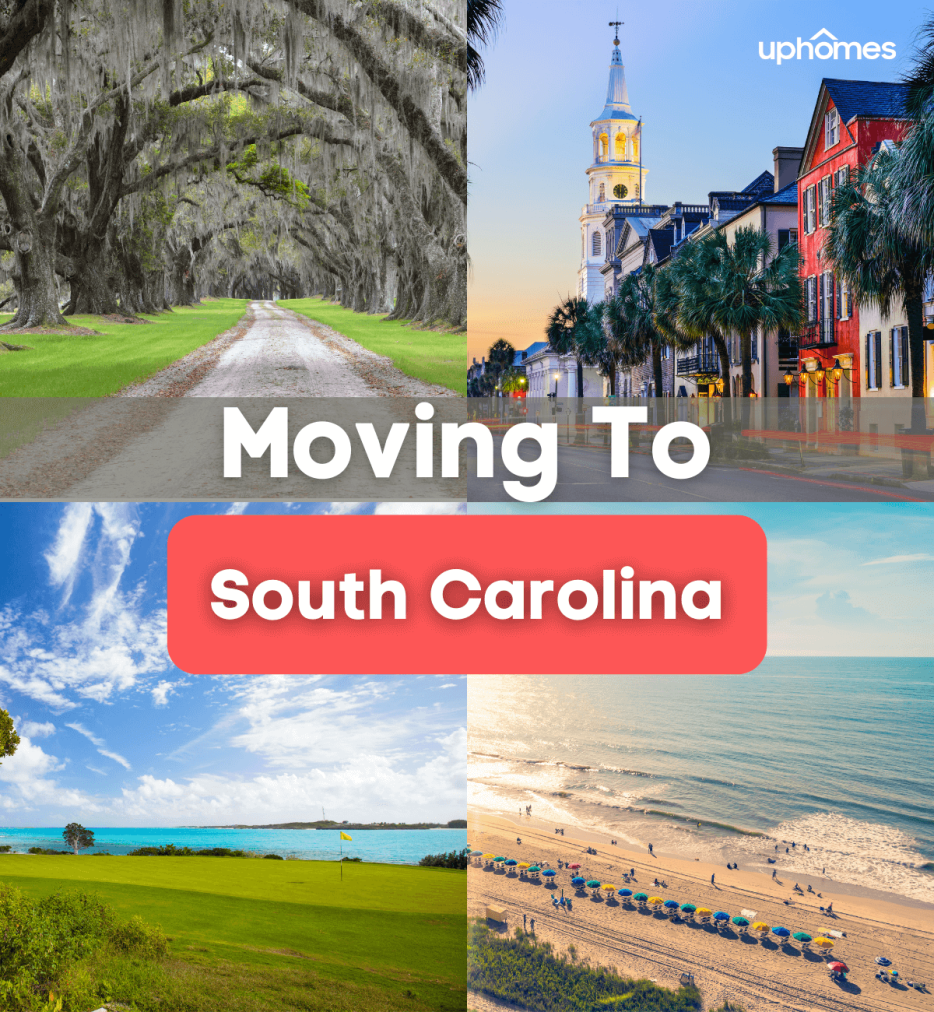 Living in South Carolina
Moving to South Carolina? 12 Reasons You'll Love Living in SC!
If you're considering packing up your life and moving somewhere new, then you should put South Carolina at the top of your list. This southern state offers sunny beaches, beautiful trails, and cities with historic charm that will have you eager to settle down. Moving to South Carolina is an excellent choice when you're looking to upgrade your quality of life.
Interested in finding out more? Read on to learn the 12 reasons you should be moving to South Carolina or check out our article on the best places to live!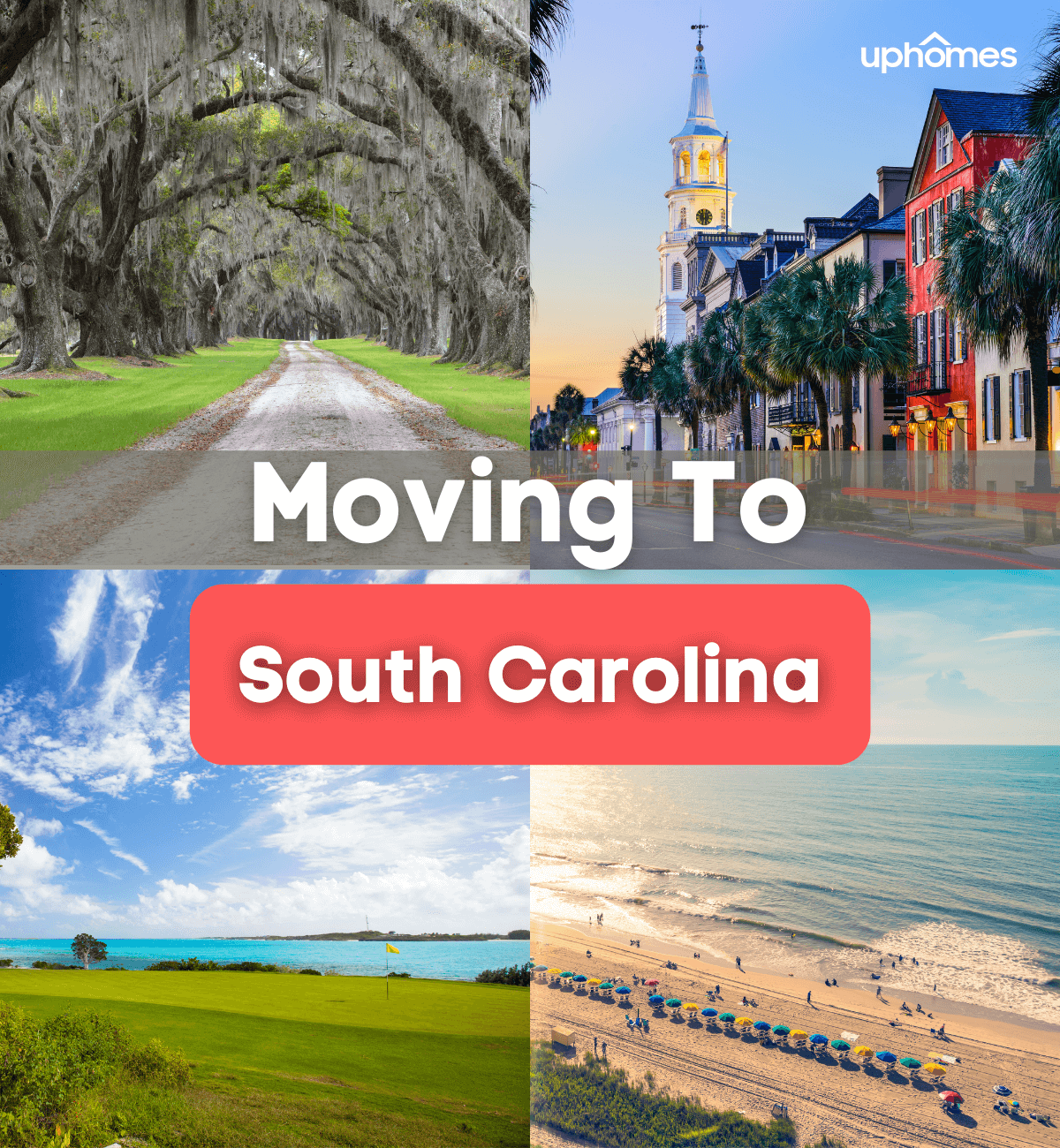 You're Surrounded by Lots of Natural Beauty
When you step out the door, you want to be inspired by your surroundings. In South Carolina, you can live anywhere in the state and know that there will be plenty of scenery to boost your mood. From mountains and waterfalls to seaside views, you'll have no shortage of natural beauty.
Trees, lakes, mountains, and the ocean are all part of South Carolina's landscape. The palmetto tree, which gives South Carolina its nickname as the Palmetto State, is prevalent along the state's gorgeous coastline. When you're driving through a coastal town — or living in one — you'll feel like you're on vacation!
But there's far more to the state than its coastline. Consider nestling up by the Blue Ridge Mountains in a cabin for the weekend or climbing Sassafras Mountain, the highest part of the state. An abundance of hiking trails throughout the state provides panoramic views, and you'll get in great shape while you're enjoying them.
By living in South Carolina, you also are within easy reach of some fantastic lakes. The seashore may get all the buzz, but inland lakes like Lake Marion are perfect for sightseeing or catching some large-mouth bass. Just keep your eyes peeled for alligators in the swampier parts of the lake!
Immerse yourself in a forest at Congaree National Park or check out one of the dozens of state parks. With so many natural wonders contained within the state, you'll have lots to explore when you're living in South Carolina.
And best of all, the state's natural beauty means you'll be breathing in the clean, fresh air. Especially in the coastal areas, you can trust that the sea breezes will be a good change of pace for your lungs!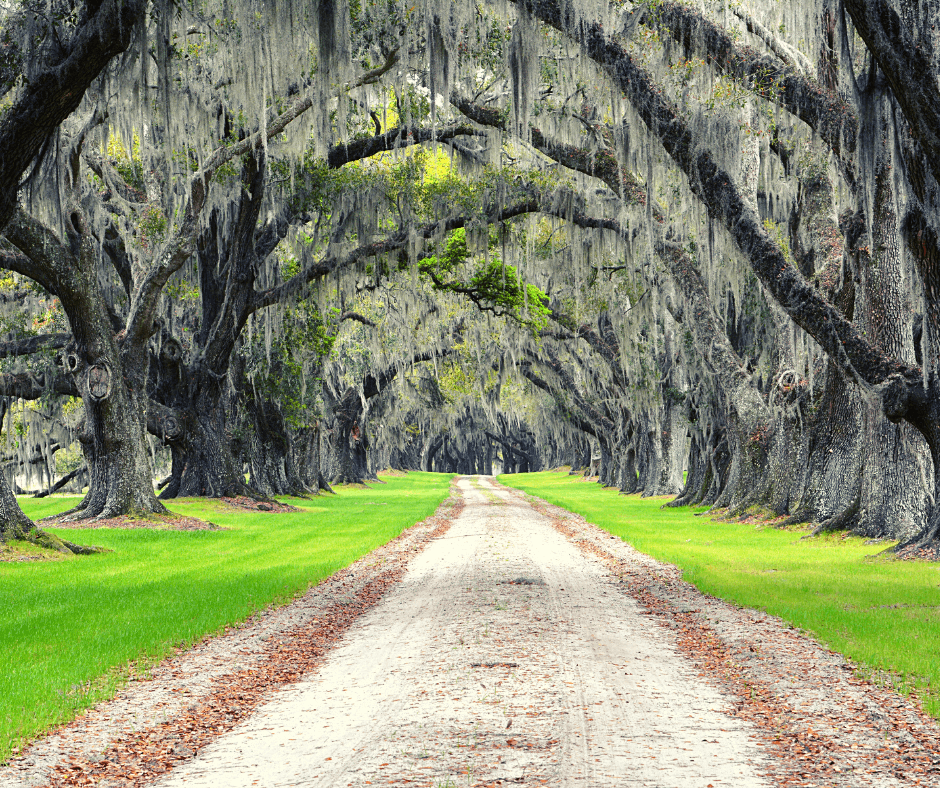 South Carolina Cities Boast Strong Economies
When you pack up and decide to move, you want to land in a place with a lot of economic upsides. By living in a prosperous city, you'll benefit from the amenities— and your property value could increase, too. When it comes to finding a thriving city to call home, South Carolina has several good options to choose from.
Bigger cities like Charleston and Columbia are becoming popular hotspots for Millenials and retirees alike. In Charleston, you'll find an active port and military base anchoring the city. You'll also find new industries, including tech and health care, that are causing younger workers to flock to the area.
The city's livability makes it a magnet for recent college graduates. A stroll across the College of Charleston'spicturesque campus shows how much this city has going for it— and why young people want to stay in the city. With cobblestone roads, historical buildings, a bike-friendly layout, and gardens around every bend, you'll love it there.
Columbia is home to the University of South Carolina and has a distinctly collegiate vibe. With a flagship university in town, you can feel confident that the city will thrive alongside it. And with a highly educated population, you'll have plenty of cultural activities at your disposal.
And don't forget Greenville. This smaller city is growing rapidly— and for good reason. You'll find unique scenery in Falls Park and the Reedy River, as well as the Greenville County Museum of Art and Furman University.
Keep Living Costs Lower Living in South Carolina
Are you hoping to relocate somewhere with a high quality of life but a low cost of living? That might sound like a pipedream. But it is possible to find this ideal combination of affordability and quality in South Carolina.
While other southern cities or towns might gouge your pocketbooks, a new home in South Carolina will not. In fact, South Carolina home prices are significantly cheaper than the national average. In other words, your dollar will go a lot further— but you won't lose out on your quality of life.
Another benefit to consider is your proximity to great vacation spots. Life in South Carolina gets even better when you realize you don't need to spend several days in a car to get to beaches, forests, cities, or mountains. You'll save money on gas and flights since you're already living in a vacation destination!
In South Carolina, you can trust that a new home still comes with idyllic views and access to city amenities. And there's a good chance that you'll be able to snatch it up at a cheaper price than what you'd pay elsewhere. You'll be able to find good value for the money in South Carolina.
Good Food Abounds in the Lowcountry
Life in South Carolina involves a lot of good food. From grits to barbecue and oysters, you'll find a regional cuisine that's robust and varied. And the fresh peaches and tomatoes aren't bad, either!
With traditional cuisine in the Palmetto State, there are a few staples. Boiled peanuts are a local favorite as the salty food of choice, and you can depend on grits as the comfort food dish you'll see at just about any restaurant. Pair grits with some collard greens or shrimp for a fantastic southern meal.
Travel to the Lowcountry, on the state's southern coast, and you'll enjoy cuisine that reflects the natural resources of the region. From fried green tomatoes to she-crab soup, you'll savor the fresh flavors.
Expect to find a lot of fried foods, cornbread, and pimento cheese when you're out for a meal. All of this food can feel heavy, but you'll be able to wash it down with some sweet tea. Grab a glass full of this southern fixture and rock the afternoon away on your front porch.
Downhome cooking is always a welcome way to end the day, but what if you're interested in a classy night out? You can get that, too, in South Carolina. Sullivan's Island, near Charleston, is home to some top-notch eateries when you want a refined experience.
And, of course, you can't venture south without enjoying some barbecue. Every state has its own take on barbecue, and South Carolina won't disappoint. When it comes to the state's version of barbecue, be prepared for a tangy taste to go with your meat.
South Carolina barbecue uses vinegar as its starting point, and the further south you go, the more mustard you'll find. But rest assured that there are tomato-based sauces and other options, too, so you'll be able to find something you like. In South Carolina, you'll see this sauce smothered on pork, ham, or even the whole hog.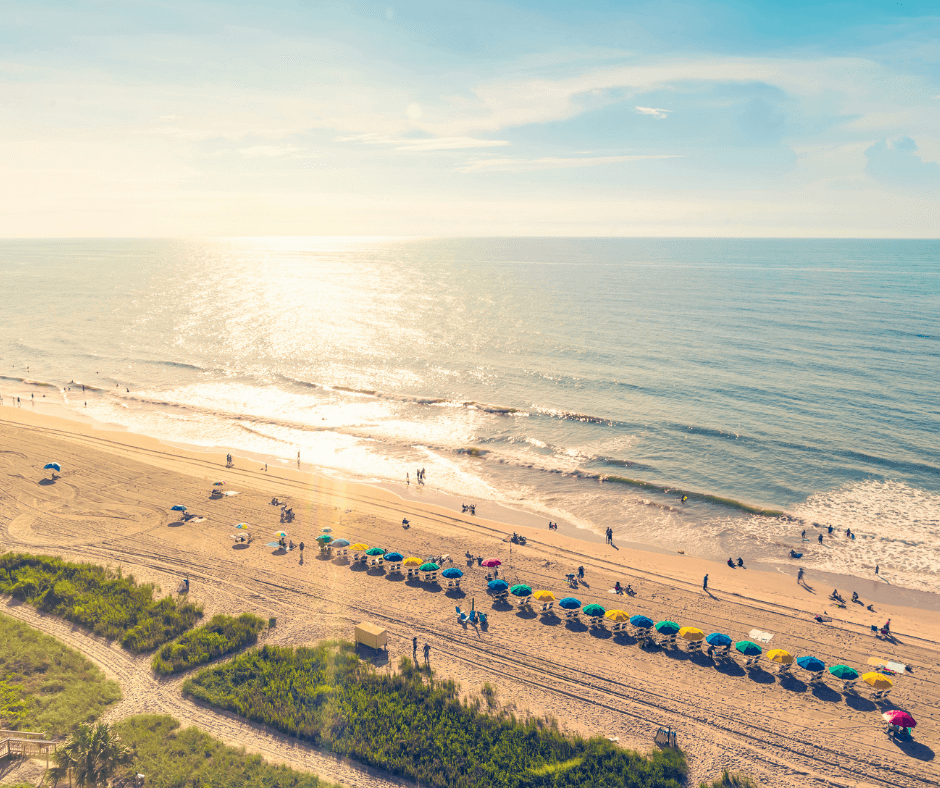 Gain Easy Access to the Ocean
Not every state can say it has over 2,800 miles of coastline. The good news is that South Carolina can! And with it comes east access to the majestic Atlantic Ocean.
Even if you don't settle down in a coastal town, you'll always be just a few hours away from pristine beaches. The state's mild climate also means that you can enjoy this natural resource any time of year. When you're looking for a way to decompress, a weekend at the beach is always an option.
Visit popular Hilton Head to enjoy a round of golf in between visits to the beach. When you head there, you'll be able to stretch out and soak up the sun on miles of public beaches. Hilton Head is the ideal place to go paddleboarding or kayaking since the waters are so warm, and you'll love the view from wherever you are.
As another spectacular vacation spot, try Kiawah Island for the true feeling of being at a resort. This swanky barrier island sits near Charleston. You can luxuriate in one of the many posh vacation rentals here and know that you'll return home refreshed, or you can make the move there as a full-time resident.
Setting up a new life in South Carolina also means you'll be close to coastal beaches in neighboring states, such as North Carolina and Georgia. Relocating to South Carolina provides a great excuse to learn how to swim or explore the aquatic world. Grab your sunscreen and bathing suit and head to the beach!
Stay Healthy in South Carolina
When you move to South Carolina, you give yourself the best chance of staying healthy. Why? The warm climate makes it easy to stay active— plus you'll have impressive medical facilities you can turn to when your body needs care.
With so many trails and outdoor activities, you'll rarely be forced to work out on a treadmill indoors. Since boredom is a major cause of not sticking with a workout routine, you won't have to deal with that excuse in South Carolina. If anything, you might have too many ways to stay active that it's hard to choose one!
Try out Table Rock Trail for a rigorous workout that will have you craving a day at the beach. Or go to Rainbow Falls Trail to marvel at the stunning waterfall or do some bird watching. Choose from mountain views or softer water scenes depending on your mood.
Staying healthy also involves scheduling wellness checks or addressing health concerns. Fortunately, South Carolina is home to some world-class hospitals, too. From the Medical University of South Carolina to the Spartanburg Medical Center, you can feel good about the medical care you receive.
The availability of good hospitals is a critical reason to move to a new place. If you're hoping to start a family or get the assistance you need as you age, you'll find what you need in the Palmetto State. And because South Carolina is such a desirable place to live, it attracts top doctors.
Plenty of golf courses and beaches make for a perfect combination in South Carolina!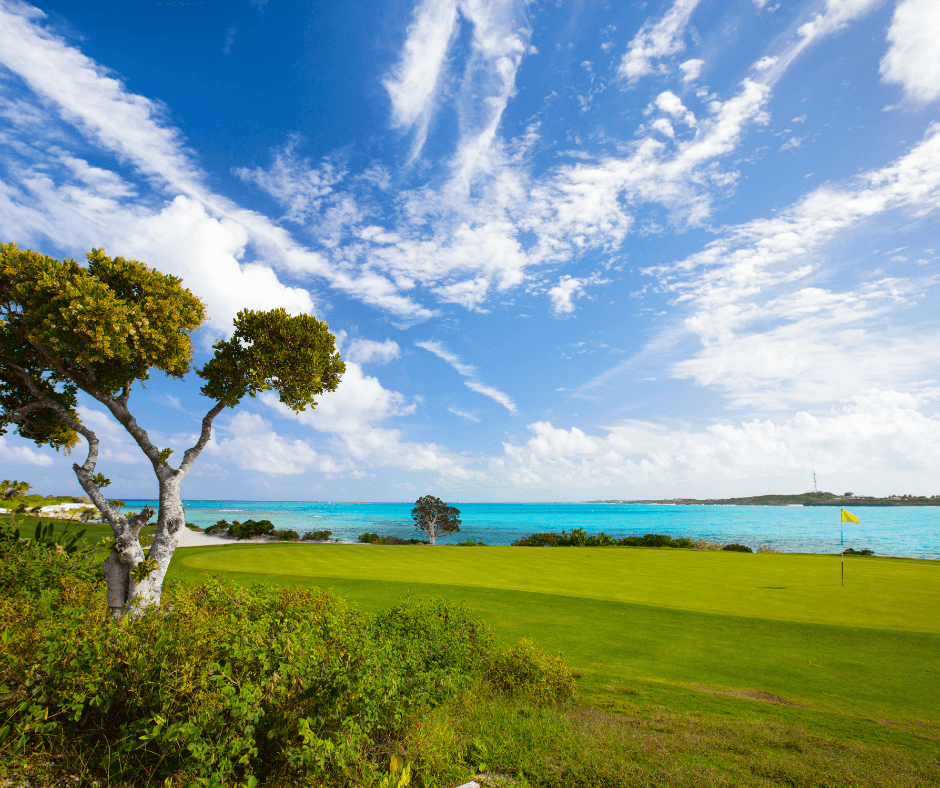 Moving to South Carolina Means Mild Temperatures
Tired of firing up the snowblower or dealing with frigid temperatures? South Carolina is the antidote to your cold-weather woes. When you pack your bags to head south, you'll be able to sell off your snow boots and winter parkas.
With average daily highs around 60 degrees during the winter months, you'll feel much more comfortable than your friends in northern climates. Since you won't have to deal with snowy roads, you'll be able to take weekend trips to the mountains or fun cities like Greenville. And while the summers can get sticky, you can cool off on some of the East Coast's best beaches.
You won't need to feel cooped up in the winter months when you're living in South Carolina. Instead, you'll be able to enjoy cocktails on your patio or sit outside on a crisp night around a firepit. You may want to get a home with a guest bedroom since so many family members and friends will be signing up to visit you!
Historical Charm is Everywhere
No guide to South Carolina is complete without mentioning the state's sense of historical charm. Throughout the cities and small towns, you'll see the state's rich history reflected in the buildings around you. You'll love seeing the vibrant colors and details on the buildings and you'll learn something in the process.
Charleston, the state's oldest city, is brimming with gorgeous architecture that reflects its important history. Church steeples rise from the skyline since the city has historical significance as a supporter of religious freedom. You'll find just about every denomination represented, and many of the buildings feature gorgeous architectural detailing that begs a closer look.
Visit old plantations for a window into a different era. Thousands of plantations exist in South Carolina, and some are now open for tours as museums. You'll be able to see these lavish estates and learn more about the history of life in the south.
Visit Fort Sumter National Monument, which is the site of the Civil War's initial battle. And stop by the South Carolina Historical Society to get a look at the state's past through photos and primary documents. Wherever you go, you'll learn something new in South Carolina.
Slow Things Down in South Carolina
Tired of living a hectic life? You can slow things down by living in South Carolina. When you've experienced too much stress in your job or commute, South Carolina is a terrific solution.
With smaller cities and ample natural spaces, you'll find that the pace of life is quite different in the south than it is in other regions. You won't be inching along on a crowded highway because the snow makes travel treacherous. And you'll find that the people of the region prioritize time together and good conversations.
Imagine working remotely on your deck with a view of the beach. Or imagine taking off to the Blue Ridge Mountains for the weekend just to get away from it all. Life in South Carolina affords you this opportunity!
You'll Love the Southern Hospitality
If there's one thing southerners are known for, it's southern hospitality. Southerners are loved for their kind and welcoming approach to life. And you can count on experiencing that in South Carolina.
When you move into a new home in the neighborhood, there's a pretty good chance your neighbor will stop by with a fresh-baked pie. Your cashier at the local grocery store will smile and thank you — and they might even help you carry your groceries to the car. Generosity and helpfulness are key components of southern hospitality.
It's not all about being nice, though. Southerners love to set aside time for long conversations so they can know who you are. Expect new friends and neighbors to make a genuine effort to include you even if they don't know you very well yet.
When you've dealt with one too many brusque people in your daily interactions, a little southern hospitality is a welcome change. It's addictive, too. You'll find that when you're around kind and generous people, it rubs off on you!
Strong Universities
Another key benefit of relocating to South Carolina? Higher education is everywhere. And when you're surrounded by strong colleges and universities, you gain access to their amenities, events, sports activities, and youthful energy.
With the Univesity of South Carolina, College of Charleston, Clemson University, Coastal Carolina University, and many others, there's no shortage of educational opportunities in South Carolina. If you're looking to catch a football game or attend a concert, you can count on being able to do just that.
Living near colleges also means having access to continuing education opportunities if you're looking to switch careers or enhance your resume. Sign up for night classes, enroll in a new certificate program, or become a full-time student again.
When you're looking for something new to energize your week, you can look for it on campus. While some events may require you to buy tickets, some events won't cost you a penny. Whether you move to South Carolina as a younger person or retiree, you'll be able to engage with the institutions of higher ed around you.
Attend a free lecture to enrich your knowledge and learn from an expert. Some music schools will host open practices so you can listen to promising young singers, for instance. And when you're near a college with a performing arts center or arena, keep your eye on the upcoming events for some big-name acts.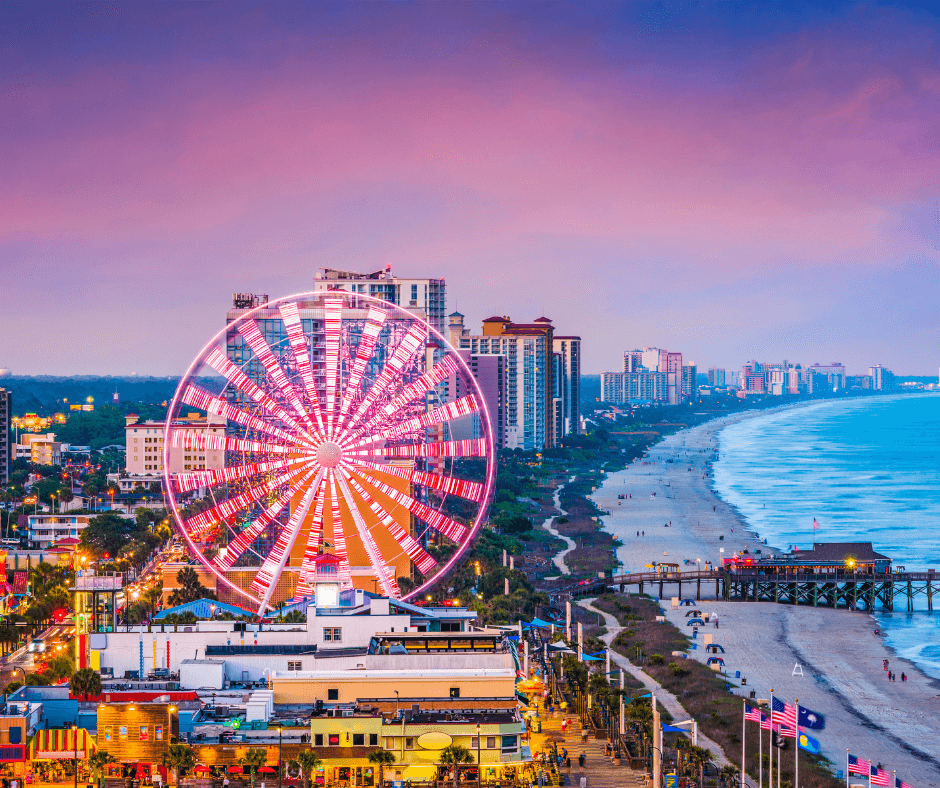 Tons of Cultural Events and Festivals Offer Tons of Fun
When you move to South Carolina, the activities are endless. With good weather year-round, you won't have to wait until summer to have some fun. Check out the festivals and fairs to keep an active schedule.
For a dose of family fun, visit one of the many festivals in South Carolina. If you're hoping to visit one of the charming small towns in the state or learn a little more history, there's a festival that will meet that need!
Visit the state fair in October for a blend of games, rides, fair food, and music. This popular annual event makes for great people-watching and is kid-friendly. Take the whole family for a day packed with fun entertainment.
For a sweet treat, visit one of the many strawberry festivals in the spring. Taste some fresh-picked produce home with you or pick your own. And grabs some homemade jam and strawberry shortcake for the ride.
With so much great produce and food in the state, you can eat your way through a year's worth of festivals. But not every festival centers on food. From Myrtle Beach Bike Week to Columbia's big Greek Festival, you can satisfy all the senses.
Try the Gullah Festival over Memorial Day weekend to expand your cultural horizons. You'll get to taste great food and create fun crafts as you learn more about the Gullah people who inhabit South Carolina. It's the perfect mix of entertainment and education!
Make Your Move to SC!
Moving to South Carolina is one of the best moves you can make. If you're craving a warm seaside breeze or just want a change of pace, South Carolina offers a convenient location and more natural beauty than you'll know what to do with. Figure out which part of this state you want to call home, and start making plans now.
Relocating takes time — and you want to land in the right home. When you're ready to find the home of your dreams in this beautiful state, contact us and we can help!
#blog-moving-sc-cta#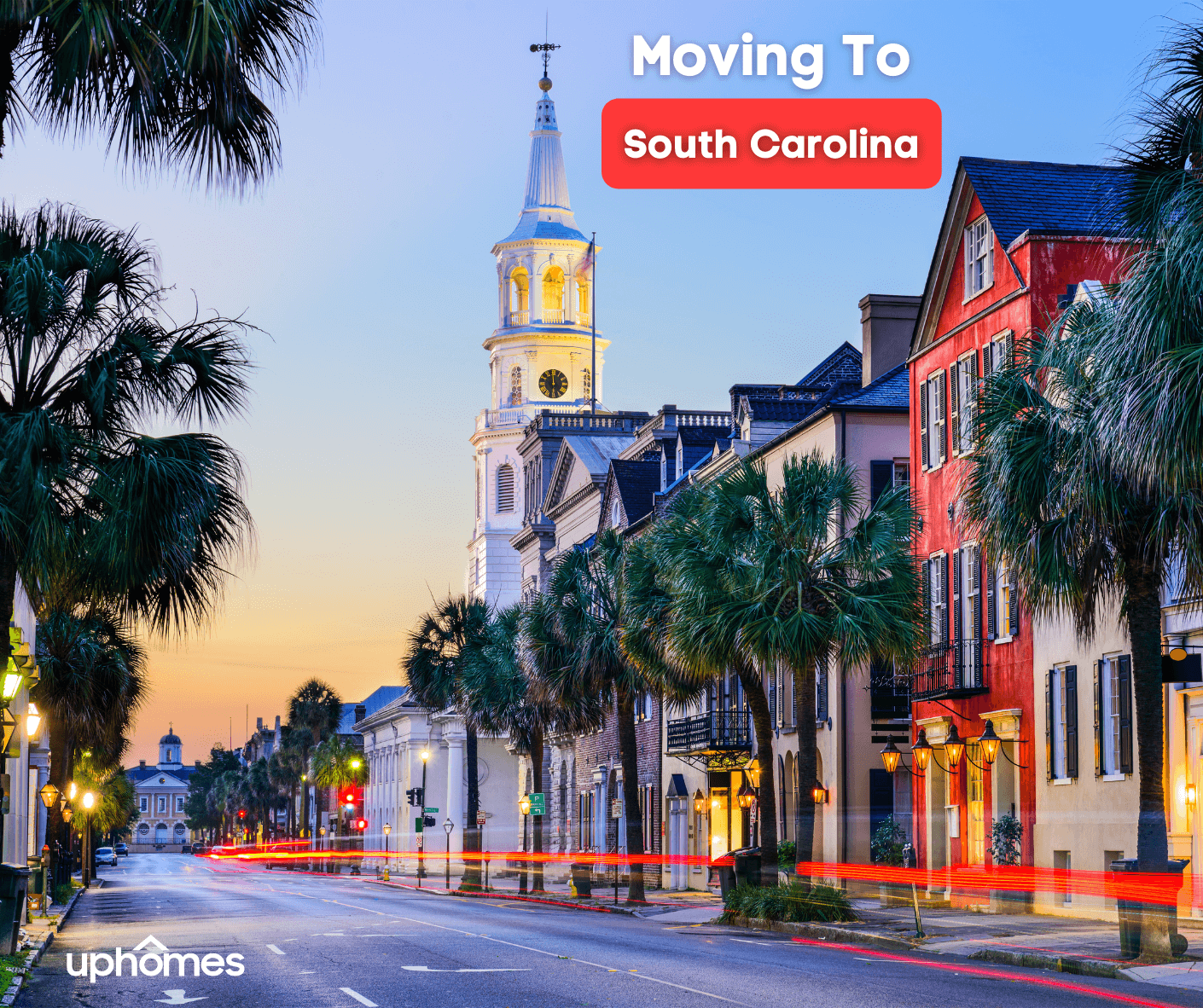 Find your new home
Search real estate and homes for sale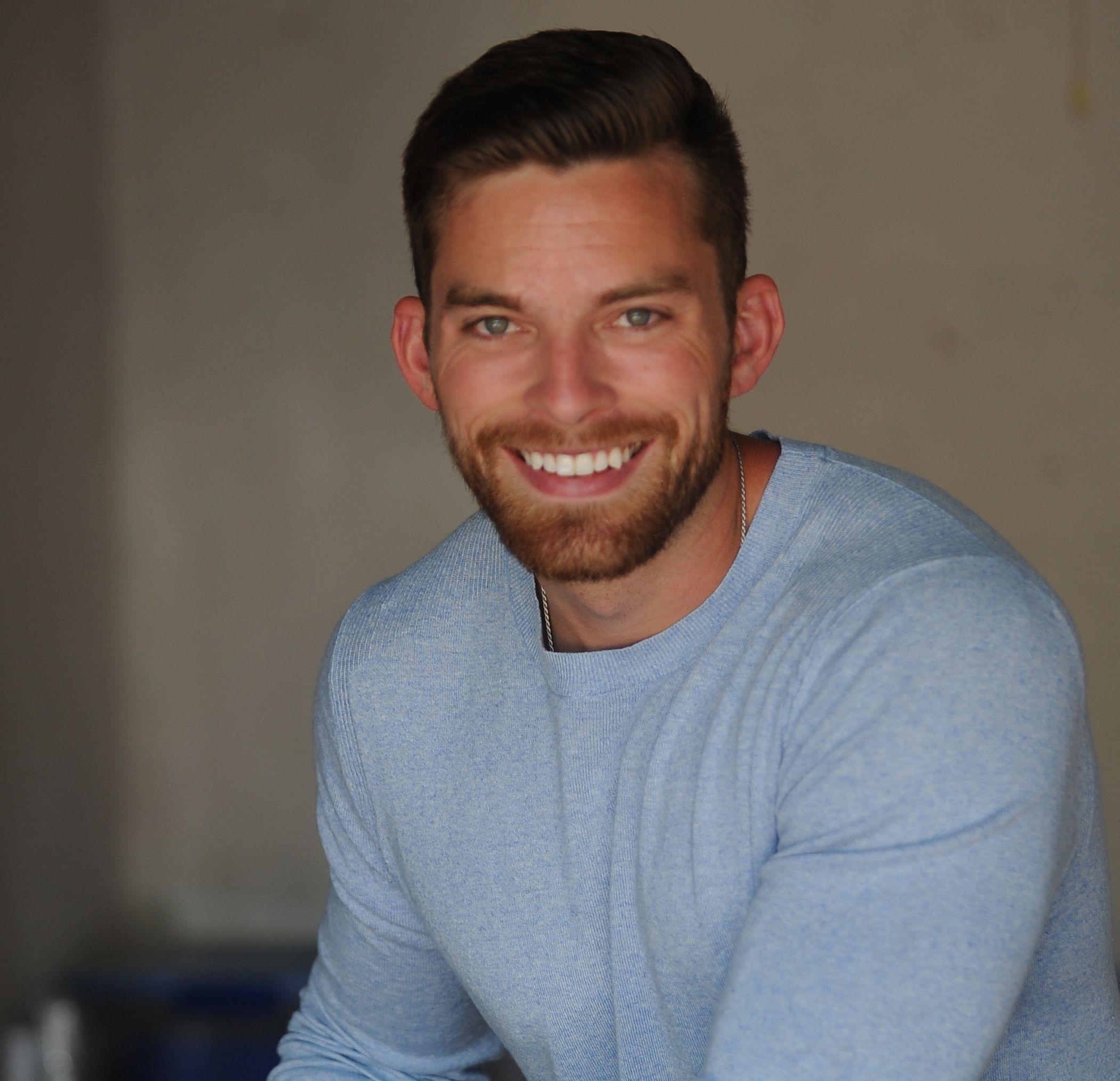 Ryan Fitzgerald
Hi there! My name is Ryan Fitzgerald, and I am a REALTOR®. My goal is to help you learn more about real estate through our Real Estate Blog! Hopefully, you enjoyed the above blog post and it found a way to provide help or value to you. When you're ready to buy or sell a home of your own let us know here. Please feel free to join the conversation by dropping us a comment below.