North Carolina or South Carolina: Which is the Better Place to Live?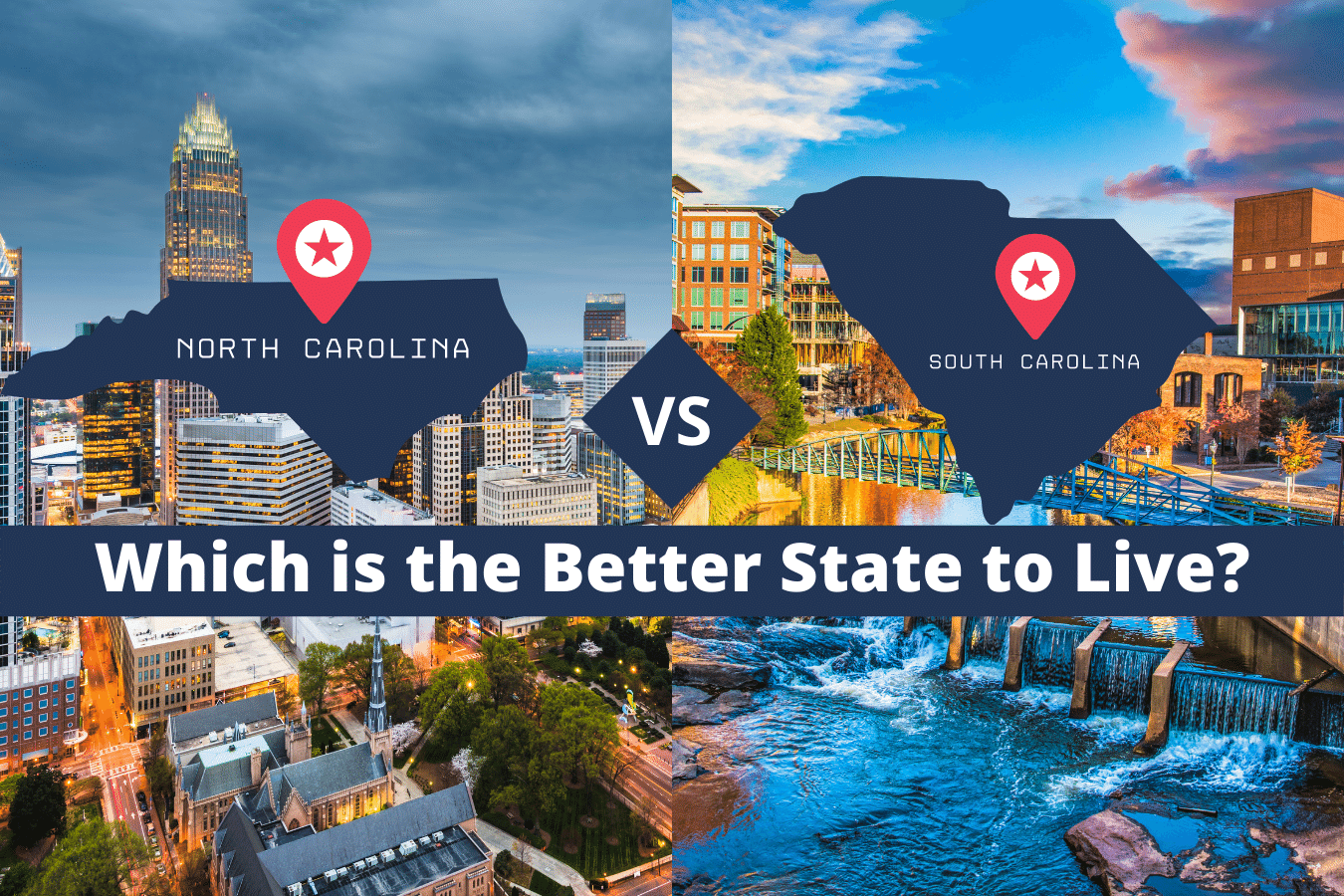 North Carolina vs. South Carolina: Pros & Cons
So you're deciding between North Carolina and South Carolina? It's hard to go wrong with either but both of these states do have pros and cons that differentiate them. The Carolinas are both popular places to move and retire.
Originally called the Carolina Colony, it was once only one region and was claimed in the 16th century by the Spanish. The two regions split in the 17th century and eventually were called North and South Carolina. Both regions went on to create their own governments, cultures, and economies.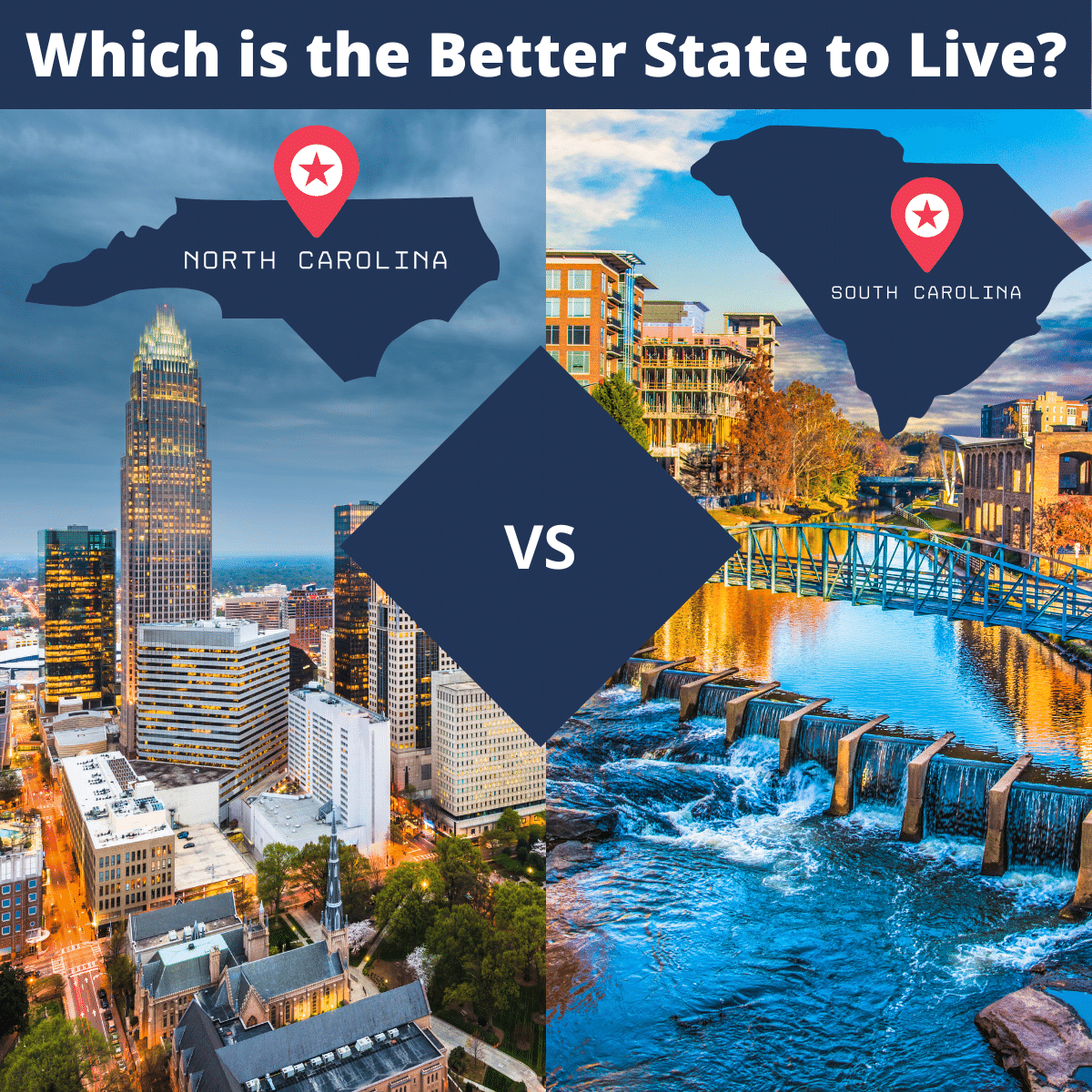 The Carolinas have a lot to offer from the Outer Banks to the Appalachian Mountains to the Sea Island to the Blue Ridge Parkway. People love the Carolinas for the mild weather, historic sites, outdoor amenities, and all of the housing options. Your lifestyle will most likely determine whether North or South Carolina is the right one for you.
You can check out thebest places to live in North CarolinaandSouth Carolinaon our blog.
Whether you're more focused on the cost of living, entertainment, convenience, or the people, this list should help you decide. Keep reading to see the pros and cons of North Carolina vs. South Carolina!
Cost of Living
When comparing North Carolina and South Carolina's cost of living, you have to consider the population. North Carolina has more people, which usually means a higher cost of living. That's because there is more competition and more demand; therefore, higher costs.
The population of North Carolina is around 10.4 million compared to South Carolina's 5.08 million. People in North Carolina pay a bit more than those in South Carolina when it comes to the overall cost of living, groceries, transportation, housing, and health care.
However, South Carolinians pay a bit more for utilities. Keep in mind though that the difference in cost of living isn't extreme.
North Carolina and South Carolina's cost of living are below the national average in almost every category except healthcare and utilities. North and South Carolina's health care costs are both above the national average. South Carolina's cost for utilities is also slightly above the national average.
The largest industries of both North and South Carolina include restaurants and food services, elementary and secondary schooling, and construction.
Both states have median household incomes that are lower than the national average. South Carolina's median household income is about $53,199 while North Carolina's median household income is $54,602.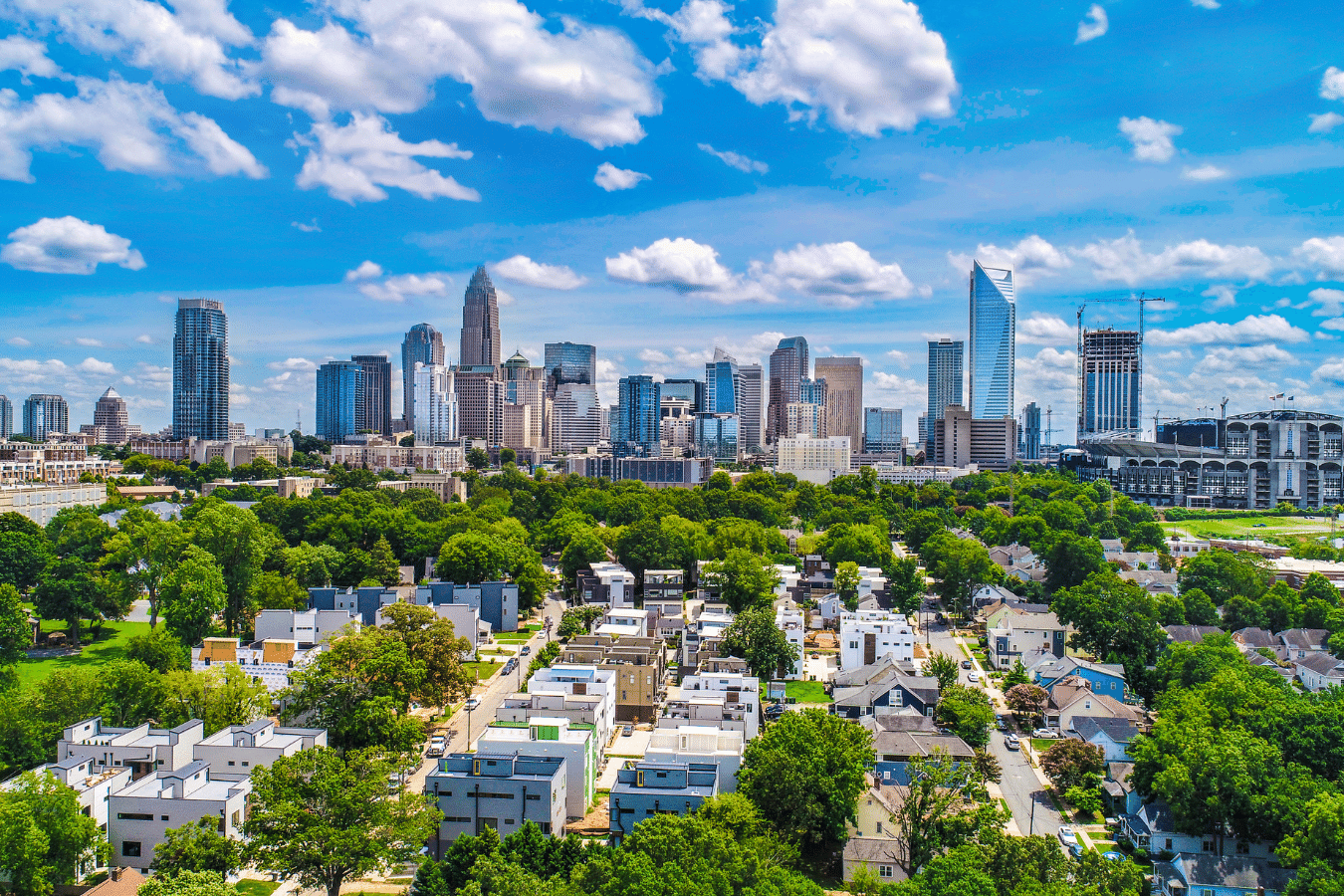 Comparing Taxes
Neither North nor South Carolina has an estate or inheritance tax so that's good news! However, there is a difference in property taxes. South Carolina residents have one of the lowest property taxes and are ranked 45th in the country for the highest property taxes. North Carolina came in 31st.
South Carolinians pay about .56% of their home's market value. North Carolinians pay about .85%. South Carolina homeowners that are over 65 years old can also normally get a deduction of $50,000 on their property taxes. North Carolina offers a property tax homestead exemption of $25,000 if the person over 65 meets all the criteria.
South Carolina has higher income tax rates however, its retirement income exemption levels are more tax-friendly than North Carolina's.
Neither North nor South Carolina taxes social security. The sales tax in North Carolina is 1.25% lower but local taxes could narrow the difference.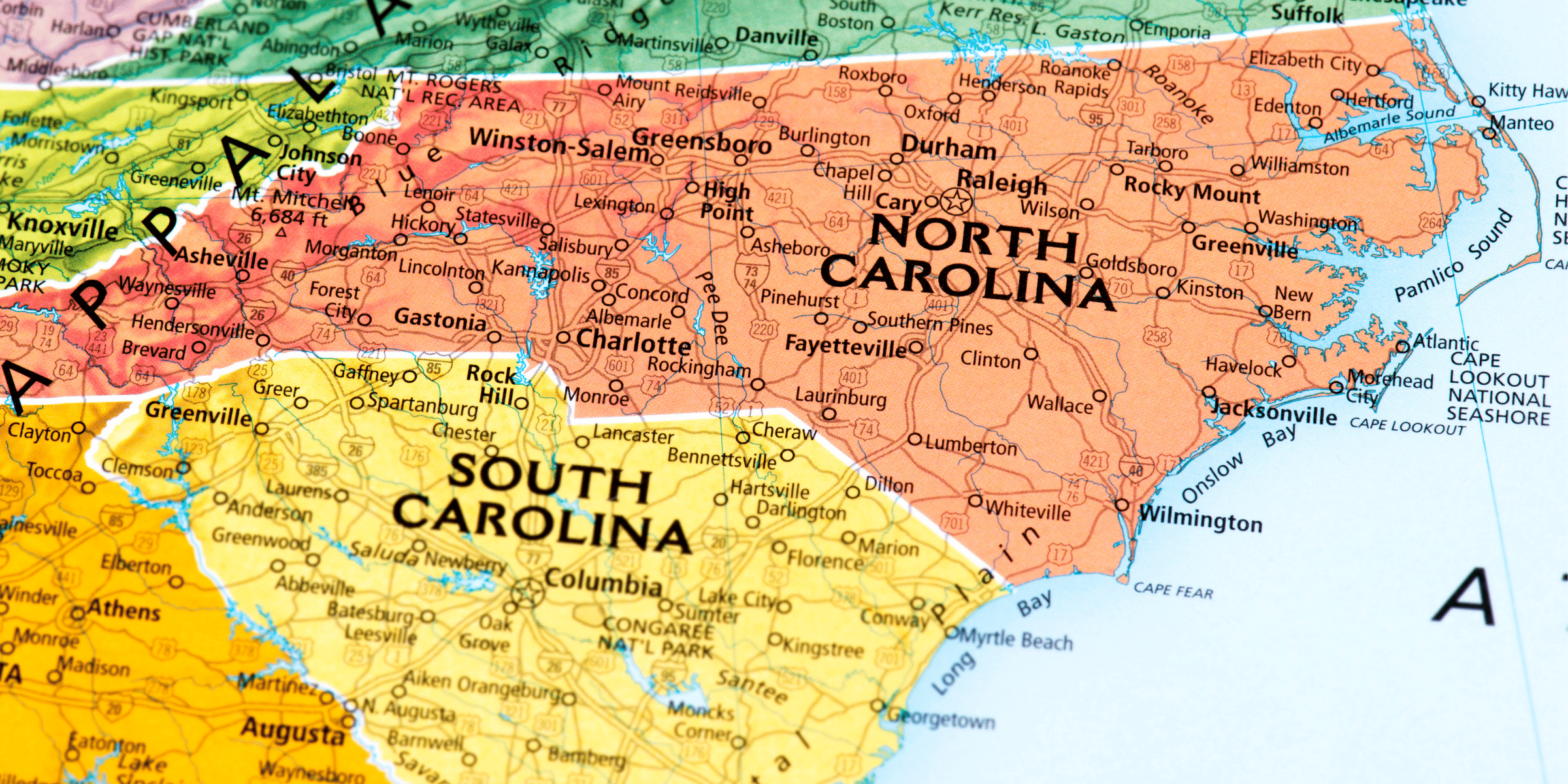 Climate & Weather
You can't go wrong for the most part when it comes to comparing the weather between North and South Carolina. They are both mild, comfortable places to live.
Since South Carolina is closer to the equator, it has a bit warmer temperatures than North Carolina and is likely more ideal for going to the beach year-round. However, North Carolina has a more seasonal climate.
Overall, the temperatures don't get much higher than the high 80s in the summer on average or the low 30's in the winter in both states. The most northern parts of North Carolina will be slightly colder in the winter than the most southern part of South Carolina but only by a few degrees.
Here are a few of the city's average temperatures for comparison from WeatherSpark:
Sports
Both North Carolina and South Carolina are jam-packed with a fun sports scene. However, certain teams dominate in specific sports.
For example, North Carolina is most popular for college basketball because of the intense rivalry between UNC-Chapel Hill and Duke University as well as the talents of both North Carolina State University and Wake Forest University.
However, South Carolina may come on top when it comes to college football because of the success of the Clemson Tigers.
North Carolina has more professional sports teams. The most successful include the Charlotte Hornets, Charlotte Knights, Carolina Panthers, and the Carolina Hurricanes.
Both States have plenty of stock car racing. South Carolina is home to Darlington Raceway, one of the first paved NASCAR tracks while North Carolina is home to the NASCAR Hall of Fame and the Charlotte Motor Speedway.
Education
Education is an important factor to consider if you're planning on moving your family to North or South Carolina. The good news is that both states have great schools! The education systems in both states also work similarly.
Since North Carolina has more people, it has more students and more schools than South Carolina. There are about 1,518,465 students in North Carolina while South Carolina has about 735,998. NC has about 2,557 schools compared to SC's 1,239 schools.
North Carolina's graduation rate is a bit higher at 82.5% compared to 77.6% in South Carolina. However, South Carolina's SAT scores are a bit higher.
Both states also have excellent choices for higher education as well. North Carolina is home to some of the best colleges and universities including Duke University and the University of North Carolina at Chapel Hill. There are also options for small private liberal arts colleges, midsize colleges, and large research universities.
South Carolina offers two large universities including Clemson University and the University of South Carolina. It also has small liberal arts colleges and a publicly funded military college, The Citadel.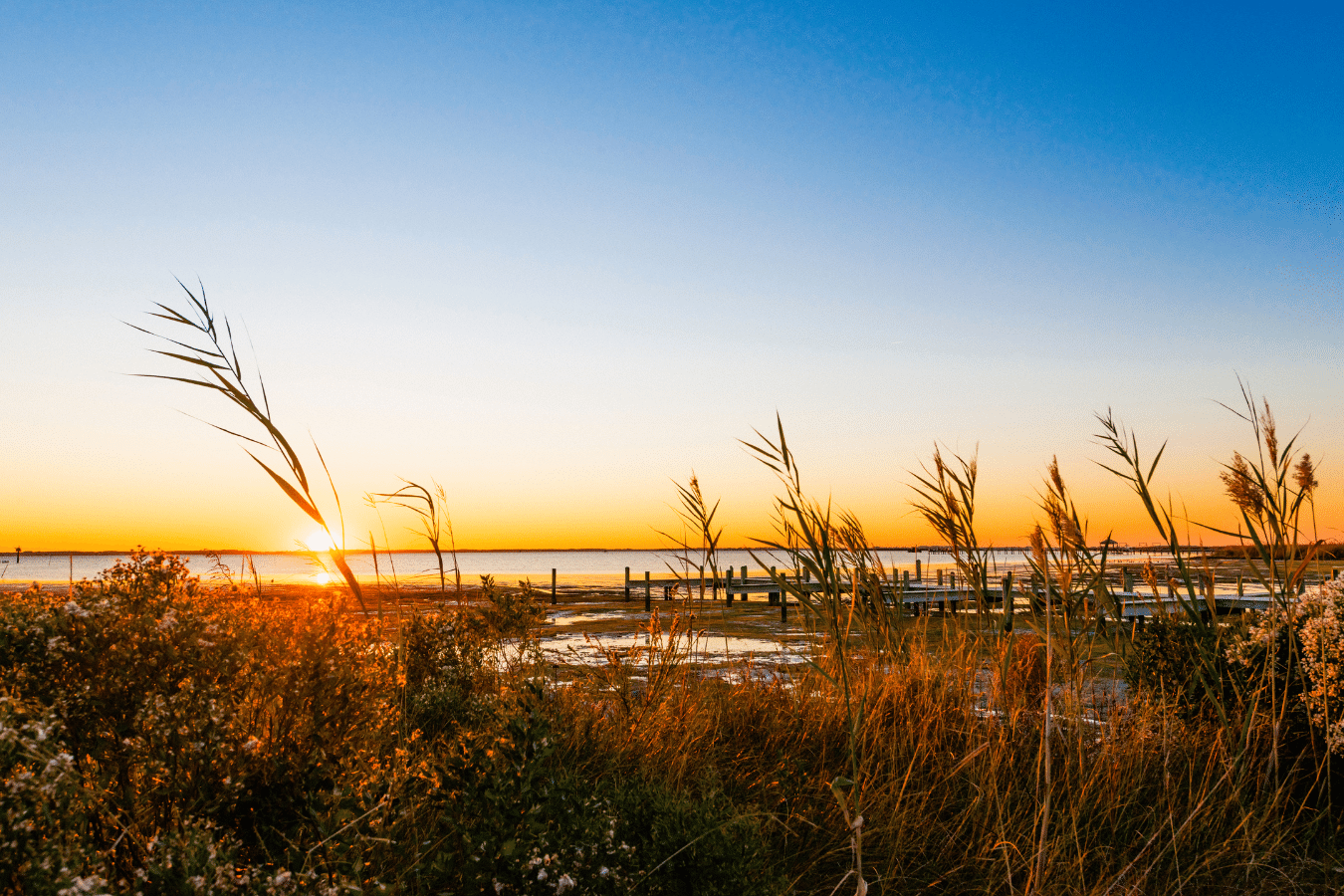 Mountain vs Beach People
Are you a mountain or a beach person? Maybe your spouse is the opposite of you? The good thing is that North Carolina and South Carolina offer both! If you love the outdoors, you won't go wrong with either state.
Mountains
North Carolina has some of the oldest and most beautiful mountains in the country. You can also participate in activities full of adventures whether you're interested in hiking, fishing, ziplining, or more.
Some of the most popular places in North Carolina to visit for the mountains include Boone, Blowing Rock, Asheville, Bryson City, Highlands, Brevard, and Hendersonville.
You can also find amazing mountainous terrain in South Carolina's northwest. Some of the places you could visit include Glassy Mountain, Caesars Head, Sassafras Mountain, and Table Rock State Park.
Beaches
During the summer, beaches are popular places to go in both of the Carolinas. Both have awesome choices however, the beaches are more accessible in South Carolina than North Carolina. That's because South Carolina has more towns and cities located near coastal regions.
Some of the most popular beaches in South Carolina include Hilton Head, Pawleys Island, Sullivan's Island, Kiawah Island, and Huntington Beach State Park. A few cities like Myrtle Beach, Charleston and Mount Pleasant are popular places to live along the coast.
North Carolina's best beaches include Carolina Beach, Wrightsville Beach, the Outer Banks, Holden Beach, Atlantic Beach, Nag's Head, Topsail, favorites include Cape Hatteras, Bald Head Island, Ocracoke Island, Currituck Beach/Corolla, and Emerald Isle to name a few.
Since South Carolina has a bit warmer weather, residents say it has a better year-round beach scene. However, you really can't go wrong visiting beaches in either state!
If you're a surfer, it's important to point out that North Carolina has some of the best waves on the east coast. Wrightsville Beach and the Outer Banks are both areas that attract surfers year-round.
Both states have fun water activities if you're looking for something more adventurous than a trip to the beach. Whether you want to go scuba diving, parasailing, paddleboarding, deep-sea fishing, or water skiing, you won't be disappointed in the Carolinas.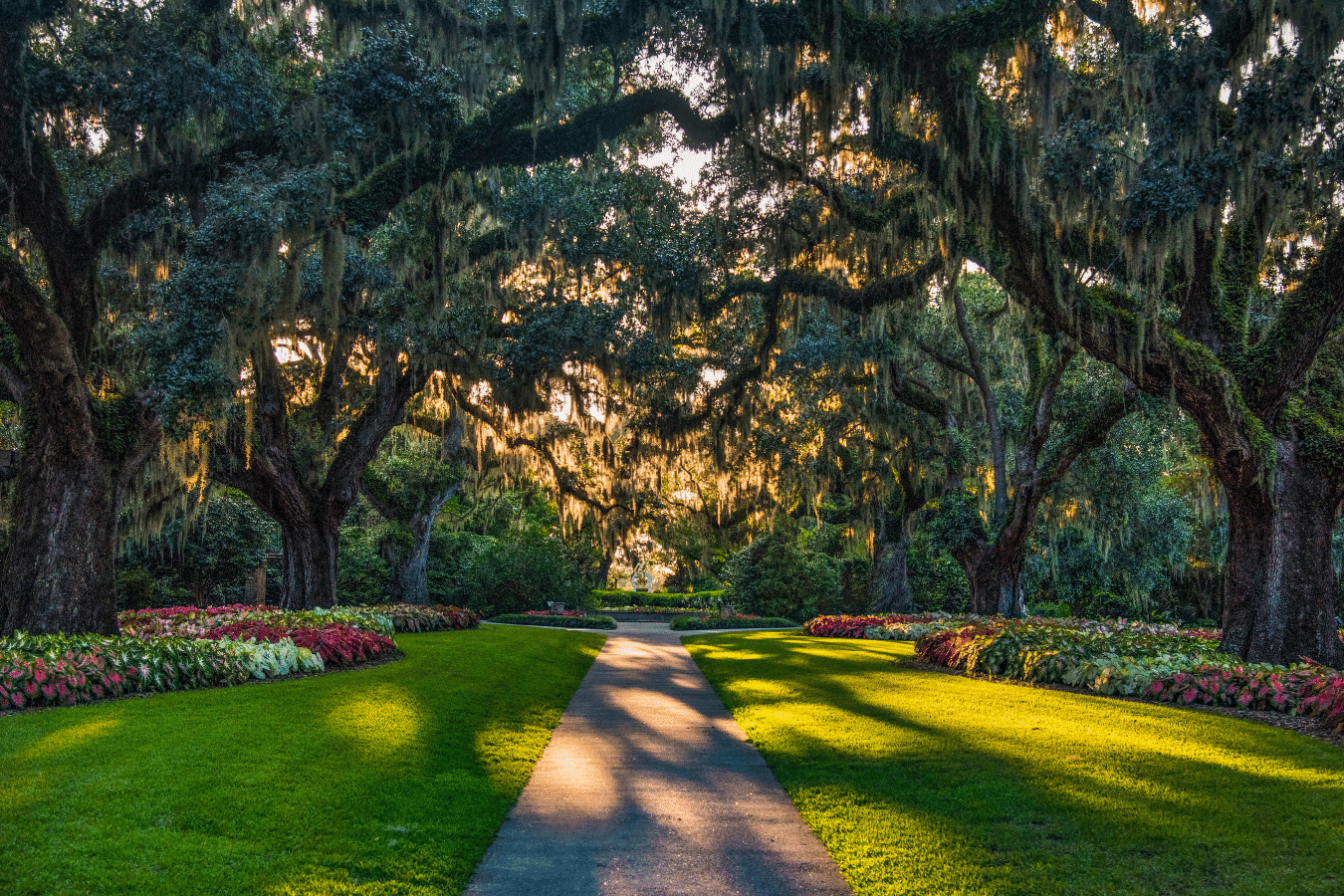 Southern Charm
You can find good ole' southern charm and hospitality in both North and South Carolina. When you think of the south some of the things that may come to mind include barbecue, small towns, family values, sweet tea, fried chicken, good home cooking, politeness, and friendly people.
Both states have old and historical cities that feel like places with southern charm. North Carolina likely has a few more historical areas that are hospitable. Both states also have interesting, mid-size cities.
Some of the best cities in South Carolina for southern charm and hospitality include Charleston, Beaufort, Bluffton, Travelers Rest, and Aiken. For North Carolina: Asheville, Brevard, Beaufort, Murphy, New Bern, and Garner.
Politics & People
When it comes to the types of people you will encounter in North Carolina versus South Carolina, some of that depends on the city you choose to live in. Overall, they both have friendly residents.
People in North Carolina tend to be a little more outgoing, active, and family-friendly. South Carolinians are typically a bit more reserved and there is tons of southern comfort food. There are a lot of church-goers in both states.
The people by the coast and the mountains in both states tend to be more relaxed and laid-back compared to the people living in bigger cities.
When it comes to politics, both South Carolina and North Carolina are considered "red," or Republican. However, that has changed a bit as North Carolina has become more evenly split. That's mostly due to young people and retirees moving in from out of state.
In the 2020 election, 55% of South Carolinians voted for Donald Trump and 43% voted for Joe Biden. In North Carolina, 49.9% of people voted for Donald Trump and 48.6% voted for Joe Biden. Therefore, the voting climate was a bit more even in North Carolina.
South Carolina's most Democratic-leaning area is Charleston, North Carolina. The rural cities in both states are mostly Republican.
Barbecue
One of the greatest debates between North Carolina and South Carolina are the state's respective barbecue. The only thing that the Carolinas agree on is that the meat must be smoked in order to call it barbecue.
There are quite a few regional differences. In North Carolina, there are two different styles: Eastern style, found along the coast, and Lexington, in the Piedmont and West. Eastern pitmasters cook the whole hog while Lexington barbecuers only use the shoulder sections.
South Carolina pitmasters cook however much of the pig they want but they are most well-known for their four different sauces that barbecue is served with including mustard-based sauce, a vinegar-based sauce without the sugar, a light tomato sauce, and a heavy tomato sauce.
Eastern-style North Carolina barbecue sauce is thin, vinegar-based with a small amount of sugar and a large amount of red pepper. Lexington or Piedmont-style is similar but adds tomato or ketchup.
The sauces in both states can sometimes be a bit spicy but South Carolina's barbecue sauces tend to be spicier.
When it comes to the sides served with barbecue, both states can agree on a few of the classics including hush puppies, coleslaw, mac and cheese, baked beans, and fries. However, each has its own distinct side to throw in some flair.
In North Carolina, you might find your barbecue is served with Brunswick Stew which is a thick soup made of pork, tomatoes, chicken, butter beans, potatoes, creamed corn, and more. In South Carolina, you'll see Barbecue Hash. It's similar to Brunswick Stew but requires boiling meat and usually includes barbecue, potatoes, onions, barbecue sauce, and mustard.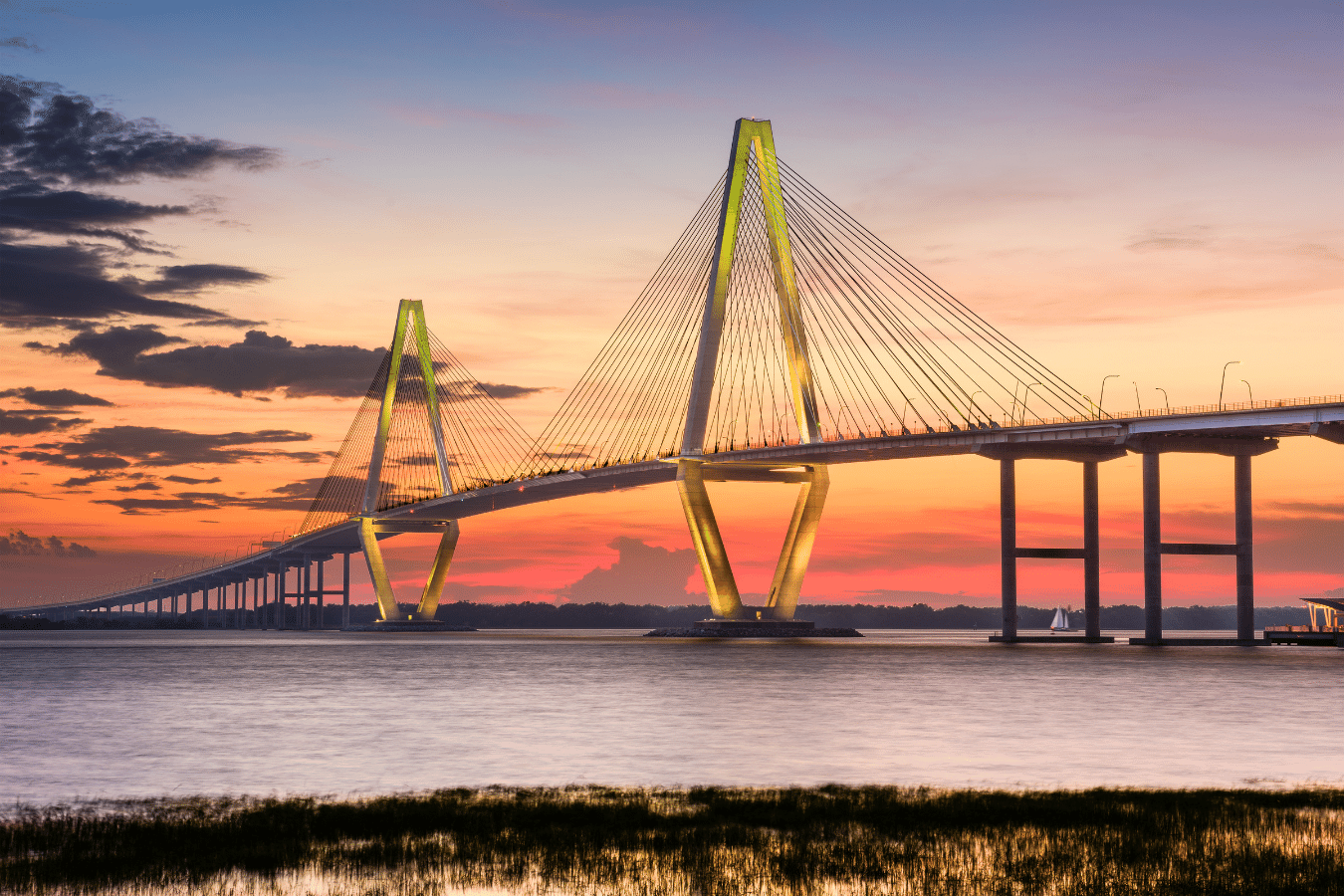 Deciding Between North and South Carolina
As you can see, you won't go wrong moving to either North or South Carolina. They have a lot of similarities including climate, topography, choices for beaches and mountains, and recreation options. Both states are quite popular!
Before you move, make sure to reach out to one of our helpful Realty Specialists to guide you through the moving and home-buying process. Contact us today to find your dream home in North or South Carolina!

Find your new home
Search real estate and homes for sale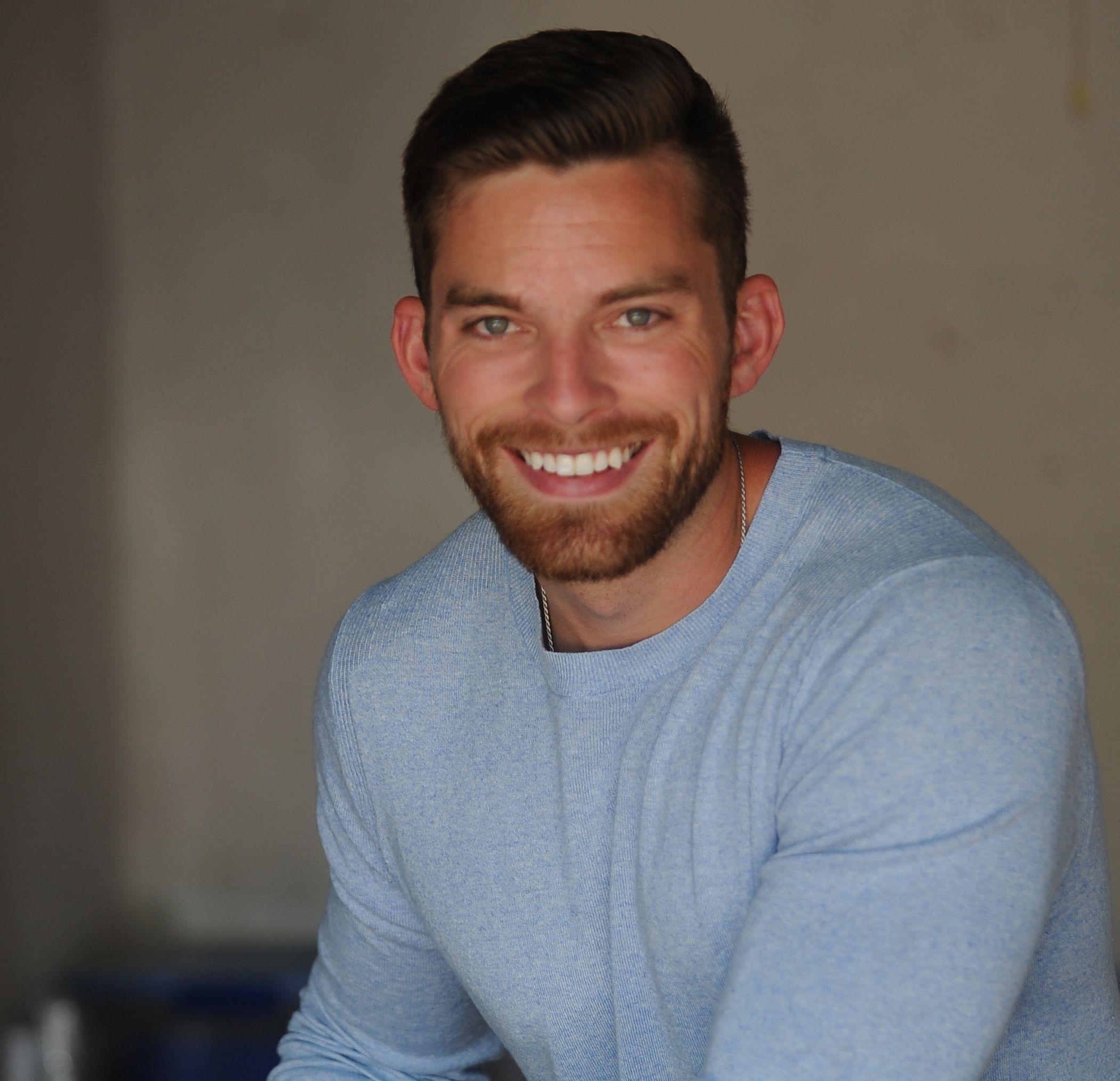 Ryan Fitzgerald
Hi there! My name is Ryan Fitzgerald, and I am a REALTOR®. My goal is to help you learn more about real estate through our Real Estate Blog! Hopefully, you enjoyed the above blog post and it found a way to provide help or value to you. When you're ready to buy or sell a home of your own let us know here. Please feel free to join the conversation by dropping us a comment below.