Living in Charleston: 10 Tips BEFORE Moving to Charleston, SC!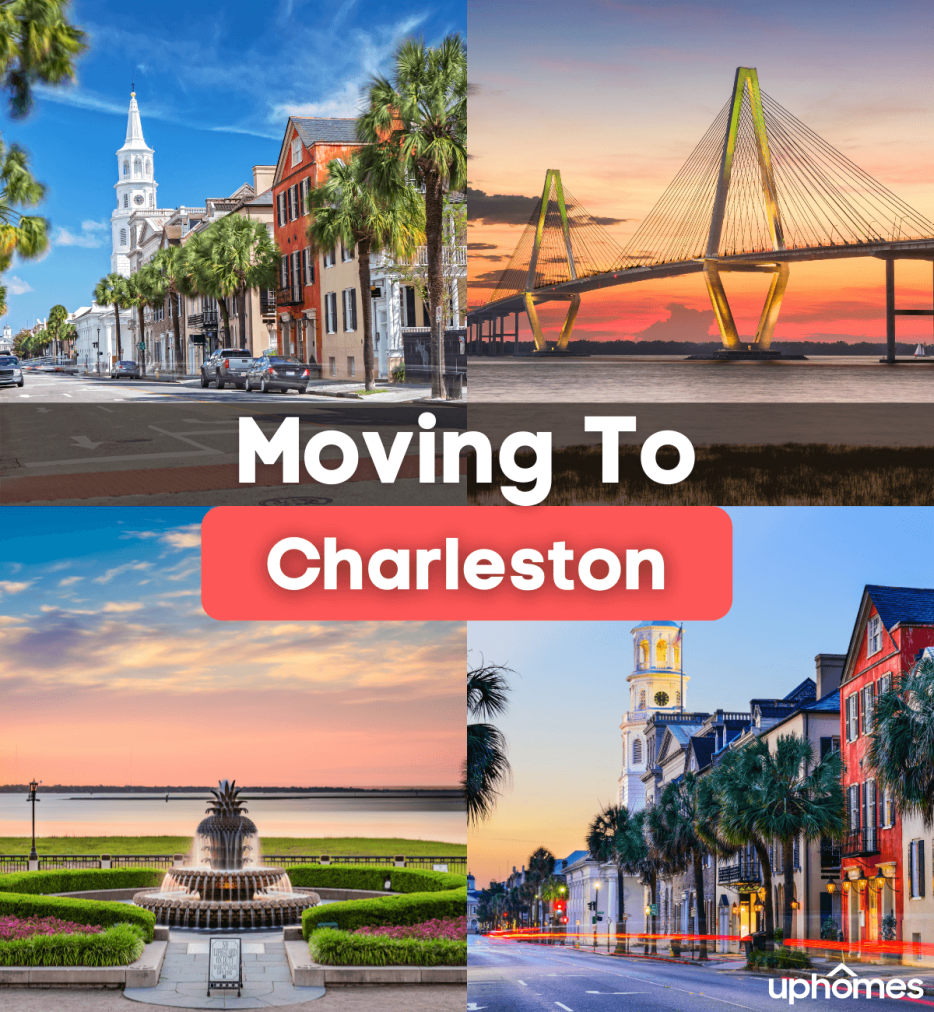 Living in Charleston
What is life like when living in Charleston? A question many folks ask before moving to Charleston!
Charleston, Chucktown, the Holy City. When you think of this city, you probably think about its Cobblestone streets, pastel-colored homes, palm trees, and warm weather. Now, you're probably wondering if it could get any better. Check out some of the homes for sale in Charleston and you will see that it can!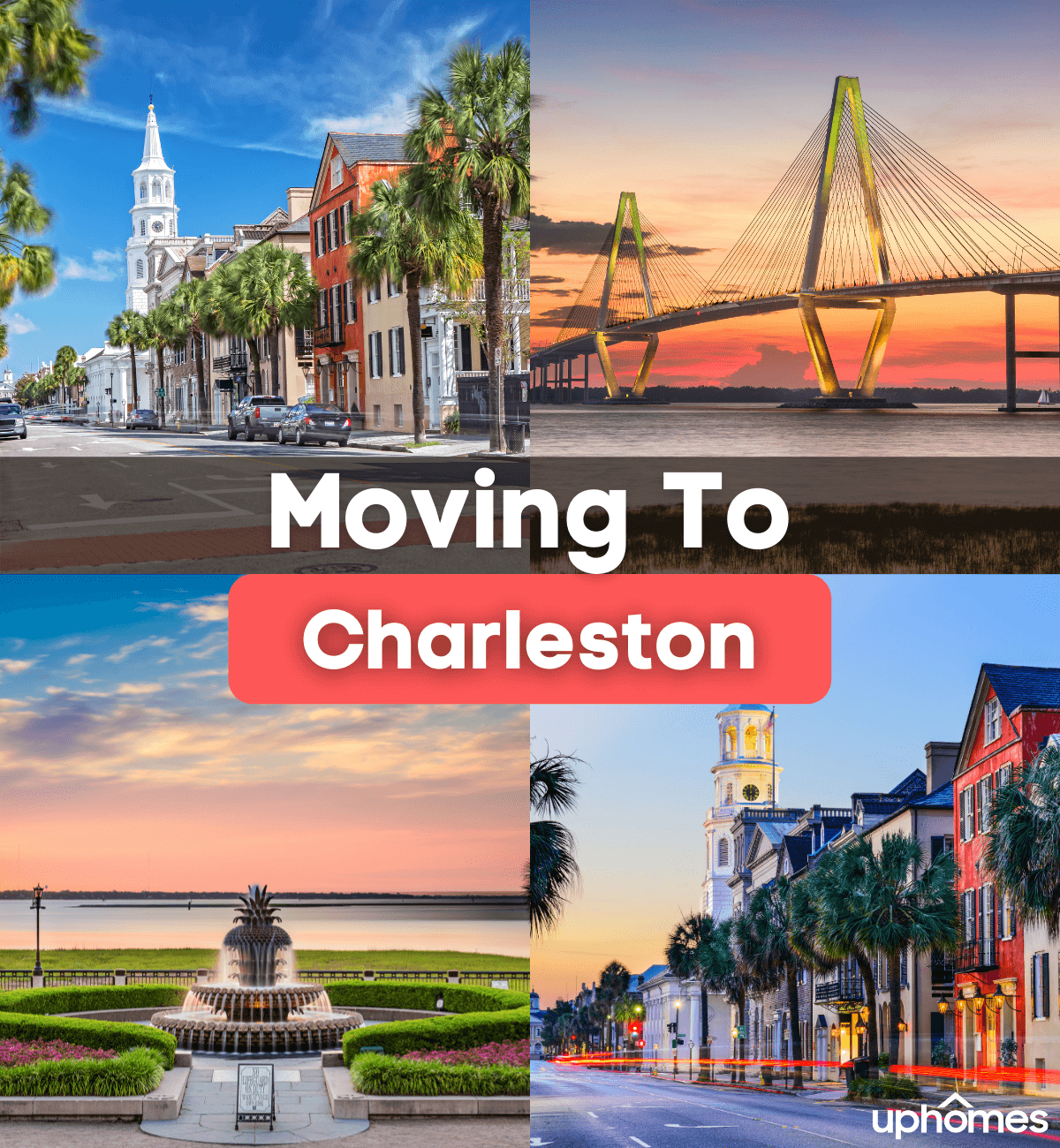 Well, when you add in a dash of Southern charm, an unbeatable culinary scene, and a strong sense of community, you get the perfect place to call home — a.k.a. South Carolina's gem — the city of Charleston.
For those who are moving to Charleston, you'll want to know what to expect. It's likely you know enough about Charleston that your interest is peaked and we are going to dive into the top 10 things you need to know before you move to Charleston. This blog will cover everything: the people, the history the beaches, the food, and more. Charleston is the mid-point between Myrtle Beach and Savannah. The city of Charleston has a ton to offer and we'll try our best to cover it all. We hope you're just as excited about moving to Charleston as we are to tell you about life here, so let's dive in:
Living in Charleston: 10 Tips BEFORE Moving to Charleston, SC!
The People
Like most urban locales, the people living in the city limits make the place what it is. The city operates for the people and the people bring their energy, personality, and charm to the city. So it's no surprise that after you visit Charleston, you'll walk away talking about the locals you interacted with — at a coffee shop, a tourist attraction, the market, or just on the streets. Their energy is infectious and sure to delight. And after you become a local of sorts, you'll appreciate their neighborliness even more. This is part of what makes living in Charleston so special.
And while the people breathe life into the city, that doesn't happen without the infusion of culture— and Charleston's culture is like none other. You best believe that you'll find that southern hospitality wherever you look. It's slow-paced, easy-going, and everything you want in a coastal paradise. Whether you're kicking off your professional career, establishing a family, or enjoying the retired life, the pace of life in Charleston is of our dreams.
Add in glorious art, music, and entertainment scene and you have a recipe for happiness. Explore Charleston says it best: "Creativity is imbued in every part of Charleston's culture. From its art and architecture to its food, music, and pursuits of the people who call it home."
The art scene is impeccable. Supported by the Charleston Gallery Association, there are more than 40 art galleries to visit in the Charleston area, and visitors and locals alike frequent the displays of world-class art.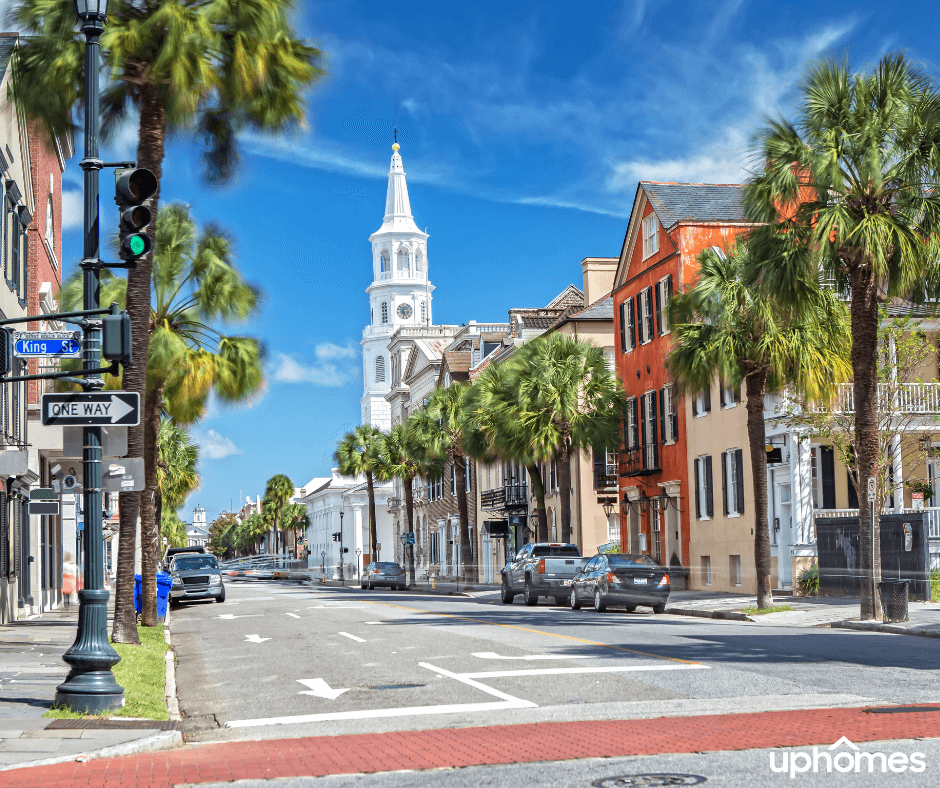 The History
Where to begin ... as a port city on the East Coast, Charleston's history is bountiful. In fact, it's the oldest city in the state and one of the oldest in the country — founded way back in 1670. You can turn back in time just by strolling down the cobblestone streets, joining a historical walking tour, or spending hours underneath the Live Oak trees in the famous Battery Park.
Whether you're a history buff or someone who just enjoys scratching the surface of history books, chances are you will love Charleston's picturesque cityscape and old port city mansions. There are many reasons someone would want to relocate to Charleston and the history of the city is a big reason why!
Find yourself immersed entirely into the beautifully persevered history of the Holy City as you get to know the streets, the local stories (the haunted ones, especially), and even the food which represents the roots of traditional southern cooking … we're looking at you, shrimp 'n grits.
The Food
Speaking of shrimp 'n grits, part of Charleston's most appealing aspect is its exquisite foodie scene. Put on your best dress for a night out at Slightly North on Broad, a fine dining restaurant, or put an athleisure fit for a casual Sunday brunch at the Basic Kitchen— whichever you choose, you won't be disappointed by your dining experience.
If we could sum up the food scene in Chucktown with just a few words, it would be this: Fresh Southern comfort with a modern twist that ranges from casual fare to Michelin star-studded cuisine. If your palette tends to favor seafood dishes then you're in luck — you can find a whole range of delicious, fresh-out-the-ocean fish, shrimp, oysters, and more. We would be surprised to come across a dinner menu that didn't offer at least one ocean-themed dish.
You'll find your local spots relatively quickly when living in Charleston though you'll never run out of new places to try, either! Restaurants in Charleston are constantly popping up. For the folks that are moving to Charleston, you'll know what we mean the minute you arrive!
Do you know what's even better than a farm-to-table dinner or a boozy brunch? Any meal outside on a rooftop, on a patio, or under an umbrella by the waterfront with a gorgeous Charleston sunset. The weather is great year-round and you can usually leave your heavy winter coat packed away.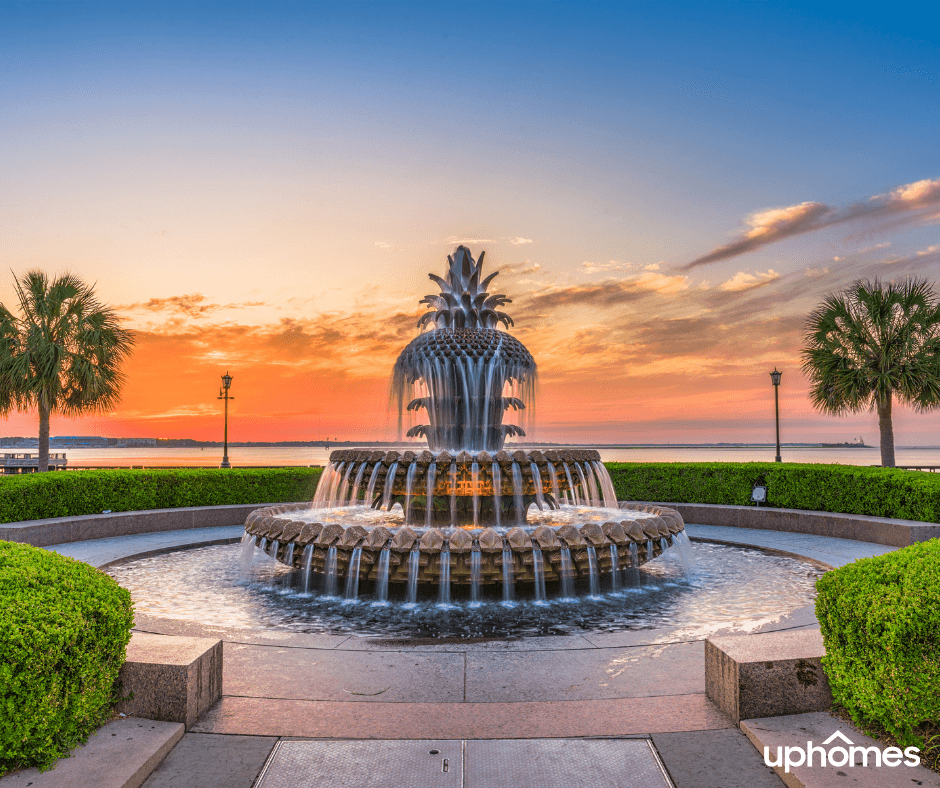 The Weather
Charleston's weather is certainly deserving of its own section in this blog. It's yet another perk of living in the city of Charleston(as if we need to give you anymore). But if you're not from the south, trust us, you need to know what to expect from good 'ole mother nature. You definitely get four seasons — sometimes all in one day — but throughout the year, too. The winters are more than mild and you might even be able to enjoy a few beach days throughout the coldest months. You can wear sandals, shorts, and sunglasses year-round and you'll probably have more bathing suits than scarves, hats, and gloves combined.
In addition to the warmer winters, Charleston's known for its hot summer, pleasant spring, and crisp fall. If you're moving to Charleston from anywhere north of Virginia, buckle up for a hot and humid summer. We need to be honest, it's hard to adjust to at first, but once you're acclimated to full blast A/C and dressing in light layers, even the slightest brisk breeze will have you shivering. It's perfect. The weather is a big reason why people are moving to Charleston, especially from places like the northeast.
The Beaches
And when it feels too hot to move around, rest assured knowing that beach access is at your fingertips. Hop in the car for a quick drive to some of South Carolina's best beaches, soak up some sun, and enjoy the nice coastal breeze (you won't be complaining when you're propped up in your beach chair with an iced cold beverage in your hand).
When you're living in the city, you are just a 20-minute drive from Folly Beach — one of the state's best beaches for families, fishing, and fun. Other beaches are super accessible, too. You can head to Sullivan's Island, stop for a meal and a brew at Poe's Tavern, and take a stroll along the quiet beaches. This should almost go without saying, but still deserves to be said: The beaches in the Charleston area are beautiful. You'll be counting down the "winter" days until summer is in full force. You can thank us later when you find yourself spending more time at the beach than you can dream of.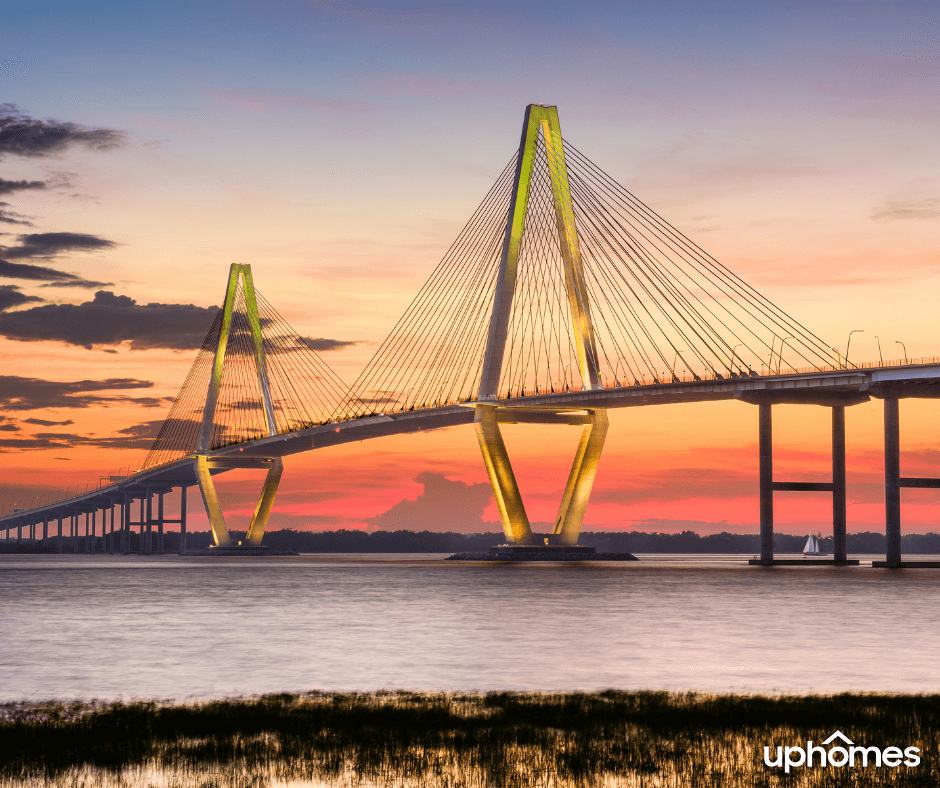 The Neighborhoods
So, now you're moving to Charleston and whether that's for the food, the weather, or the beaches, there's no wrong choice. Now, you need to decide where to live. The neighborhoods in and around Charleston cover all the bases. If you're a young professional looking for an apartment, a new family ready to plant your roots, or a retiree ready to settle into your elegant forever home — there's a neighborhood for you in the city of Charleston!
Downtown Charleston is ideal if you're looking for some digs in a highly walkable and bikeable area close to everything you could need. Then there's Mount Pleasant, a town just outside of Charleston that's especially perfect for young professionals and families. Or, you might find your real estate gem along the Battery (for a pretty penny, of course). And of course, if you're ready to settle down on the coast, there's Kiawah Island, Sullivan's Island, or Folly Beach.
The Schools
Charleston may be known for its churches, after all, it is graced with the nickname "The Holy City." But as you've read so far, this city is known for so much more — including the schools and higher education options. Charleston's home to the nationally-recognized College of Charleston, a liberal arts and sciences public university situated in the heart of the city with a student population of around 13,000. The College of Charleston attracts students from around the country and internationally. Charleston Southern is the next biggest school in the city, with a student population of just around 5,000. This mid-sized school combines the essence of the Holy City with higher education. It's a private, Christian-affiliated university, located about 20 miles northwest of the city.
Then we have the public schools, and Charleston's known for having some of the best public and private schools in the state. If you're looking to raise a family, living in or around Charleston is a solid choice for access to great schools. Specifically, Mount Pleasant is home to some of Charleston's top educational facilities — it's a fast-growing area, so the schools are newer and offer better amenities.
The Shopping
And after you pick up the kids from school or venture out on the weekend, you can spend some time shopping … we mean like, seriously shopping. If you're on a mission to your favorite store you'll probably end up on King Street — home of Charleston's most popular shopping destination. Both sides of King Street are lined with shops, boutiques, cafes, and more.
If you're after local artisan goods, the Charleston City Market is probably a better fit for you. Coined "The Cultural Heart of Charleston" since 1807, the City Market is a popular attraction for tourists and locals alike. Plus, there are shopping malls, outlets, and town centers for the more run-of-the-mill retail shops and department stores.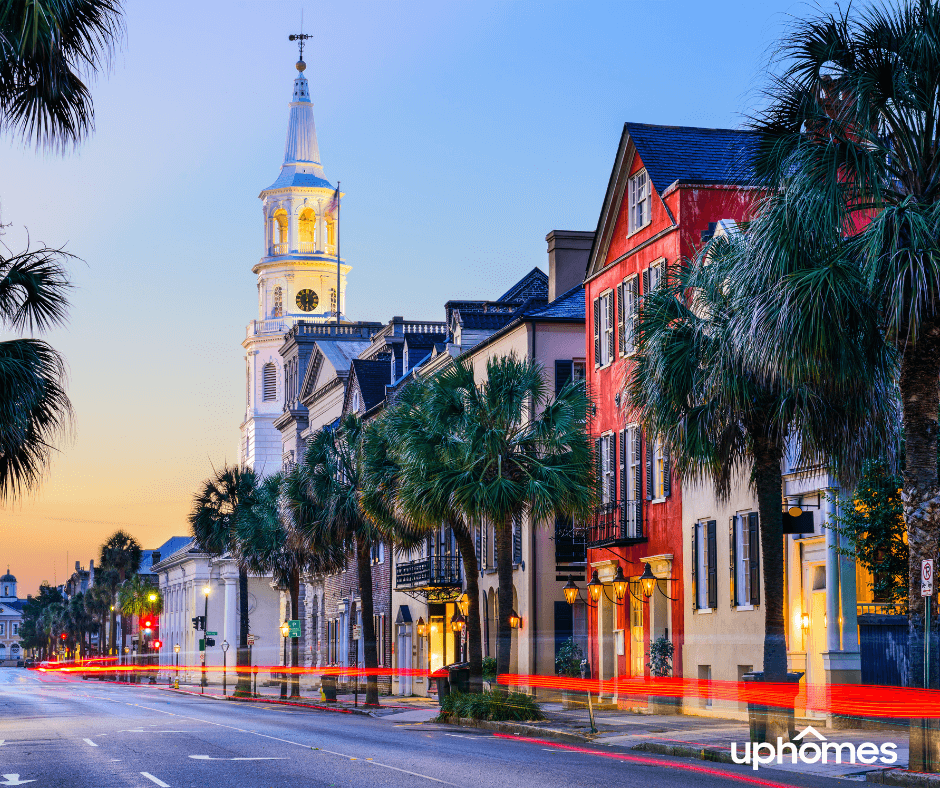 The Nightlife
This section is dedicated to our loyal night owl readers, occasional socializers, and those who just like to be out and about in public after dark. Like many other cities and college towns, Charleston's home to its fair share of pubs, taverns, bars, and clubs. Whether you're a college student or a working professional (or a mom on a girls' night out), Charleston has a social destination fit for you.
Many young professionals living in Mount Pleasant will frequent the area known as Shem's Creek if they're looking for a night out on the town. Or the college kids will head to King Street in downtown Chucktown for vibrant nightlife, clubs, and music. Of course, the lower-key crowd is more likely to be regulars at pubs like The Griffin and The Bling Tiger, or at Palmetto Brewing Co. over the weekend. The more mature crowd might head to Prohibition for a classy drink or two, or even The Cocktail Club for … you guessed it … cocktails.
As a city, Charleston is a bit sleepier than you'd guess it to be — maybe it's the salty air, warm weather, or laid-back attitudes, but it's much quieter than NYC, Atlanta, or LA, and we wouldn't have it any other way.
The Parks
We've already talked about spending hours in the shade under massive Live Oak trees in Battery Park, but we didn't go into detail about Charleston's spectacular green spaces. Battery Park, located at the tip of the Charleston peninsula, is the most well-known park in the city as it offers a view of the water, sun, or shade, and a quiet spot in the city to relax. Pack a picnic or go for a morning coffee stroll through Battery Park and you'll see exactly what we mean by serenity.
Of course, if you've somehow had enough of the Live Oaks, then you could make your way to one of the other 119 parks owned and operated by the city. If you want to walk through a public garden, sit by the water, or explore near the river, you have plenty of options to choose from. We're just convinced that the Battery will become your favorite.
Is Moving to Charleston for you?
Living in Charleston is one of the best decisions the locals will tell you they've ever made. Their only regret is typically not moving to Charleston sooner. The idea of living in one of the most picturesque cities in the country is enough to peak most people's interest and with this article on moving to Charleston, you might be ready to start your house hunt. If that's the case, we're here to help. Touch base with our local experts and we can help answer any questions you may have!
The state of South Carolina is a beautiful place to live. Check out our guide on the 12 Best Places to Live in South Carolina for some inspiration and information on the state's other gems (hint: you'll find Charleston and Mount Pleasant on the list).
#blog-moving-sc-cta#

Find your new home
Search real estate and homes for sale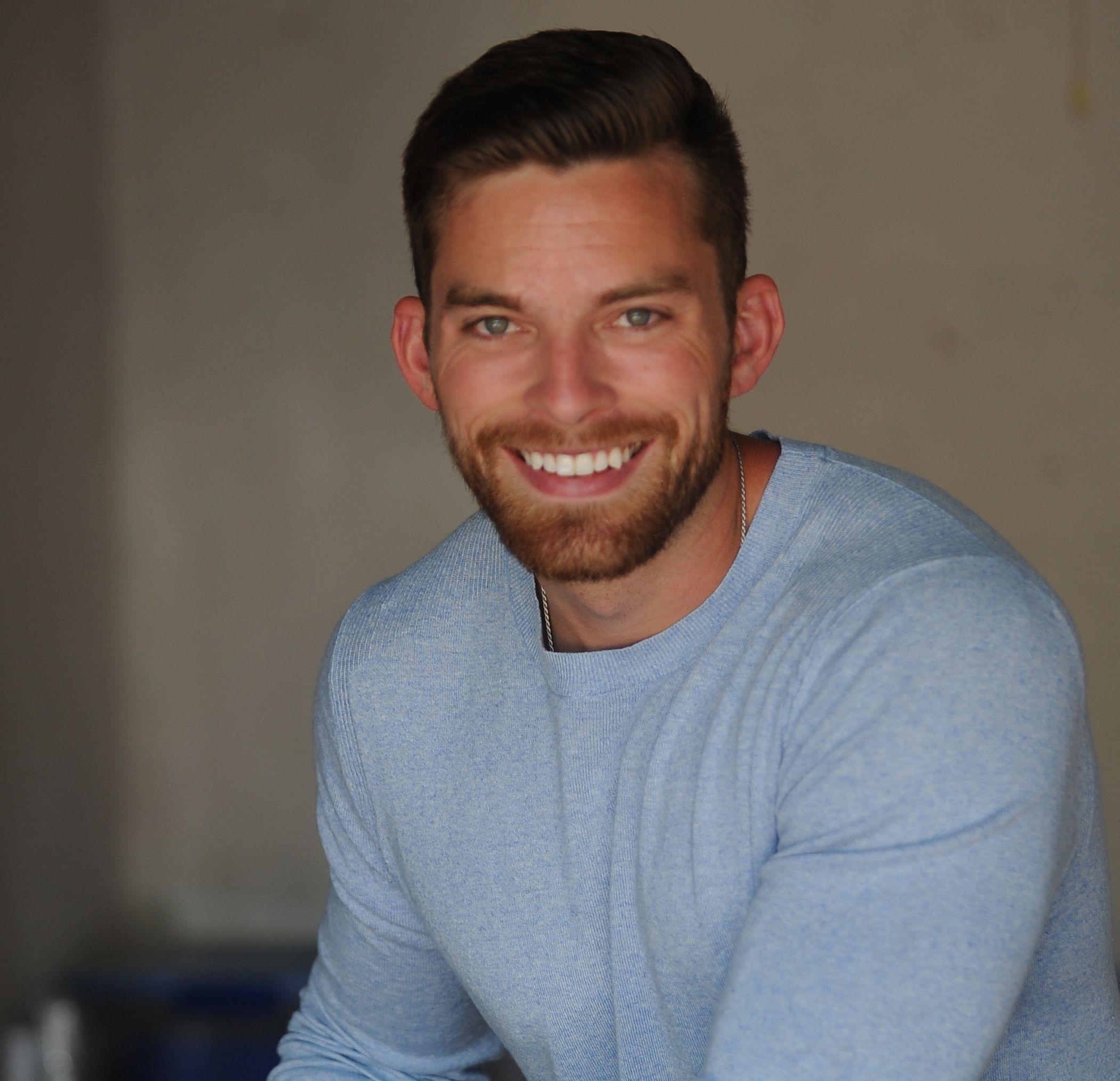 Ryan Fitzgerald
Hi there! My name is Ryan Fitzgerald, and I am a REALTOR®. My goal is to help you learn more about real estate through our Real Estate Blog! Hopefully, you enjoyed the above blog post and it found a way to provide help or value to you. When you're ready to buy or sell a home of your own let us know here. Please feel free to join the conversation by dropping us a comment below.