10 Things to Know BEFORE Moving to Atlanta GA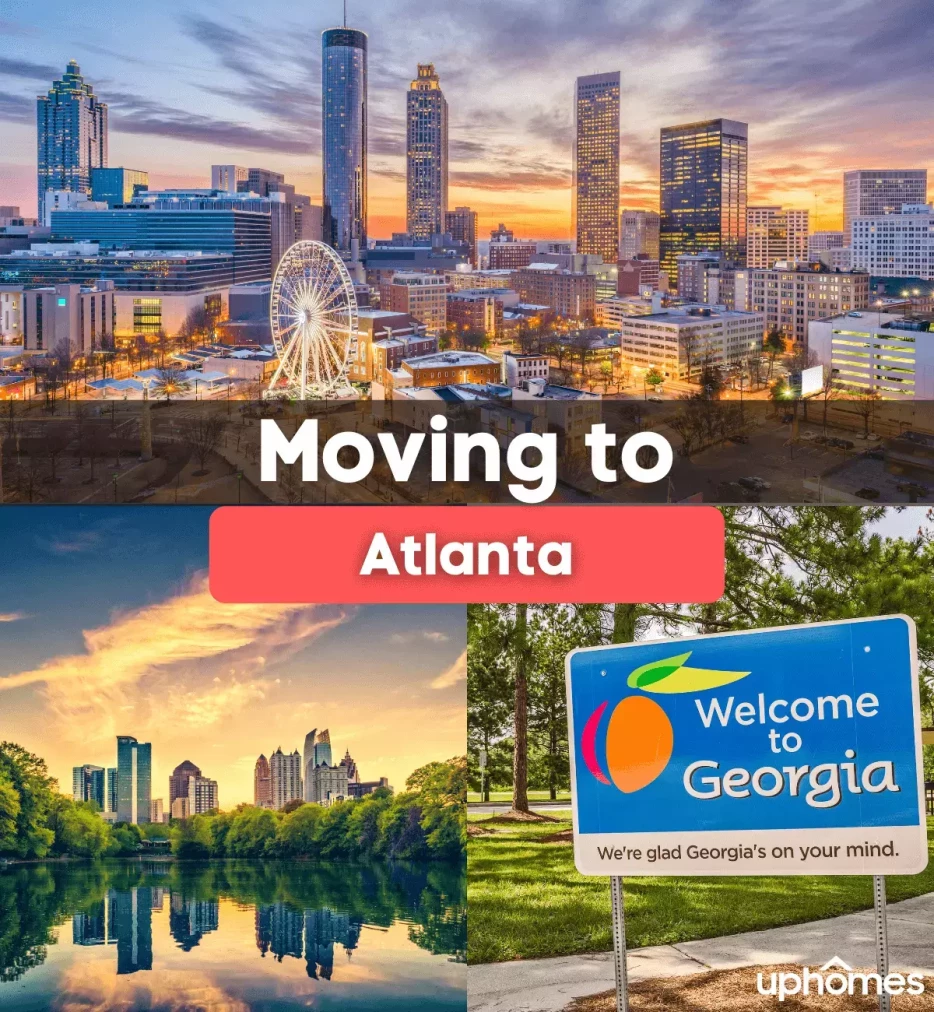 Living in Atlanta
Find out why 36 new people per day are moving to Atlanta!
Are you considering a move to Atlanta, Georgia? As one of the fastest-growing cities in the United States, Atlanta offers a vibrant and diverse community, a thriving job market, and a range of real estate options to suit all budgets and lifestyles. Whether you're a young professional looking for a dynamic city experience or a family seeking a more suburban lifestyle, Atlanta has something to offer.
In this blog article, we'll dive into what you need to know about moving to Atlanta, including the city's general information, real estate market trends, and popular neighborhoods. We'll provide key data points and insights to help you make an informed decision about your move, as well as tips and resources to help you navigate the process of finding and buying or renting a new home in Atlanta. You can also search the homes for sale in Atlanta.
So, whether you're moving from across the country or just across town, we hope this article will provide you with a comprehensive guide to moving to Atlanta and help make the process as smooth and stress-free as possible. Let's get started!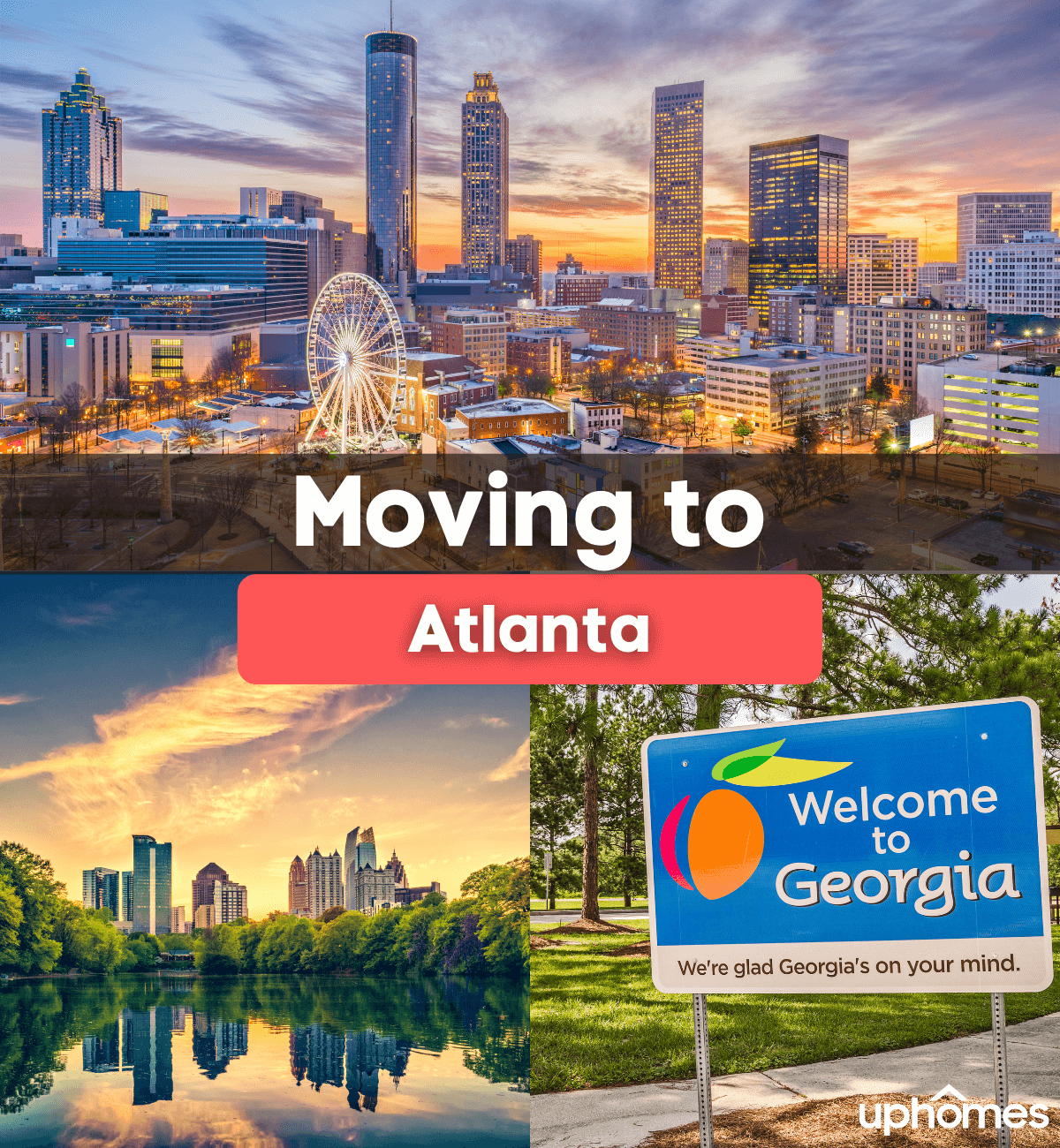 Often referred to as "ATL" or "The Big Peach," Atlanta, Georgia has many nicknames. With a current population of more than 5.6 million people in the area, Atlanta is known as the ninth-largest metropolitan area in the country. Atlanta is a great place to live - there's a reason it made our list of best places to live in Georgia! If you are looking at moving to the ATL then you have come to the right place. When living in this cultural hub discover delicious food, amazing scenery, friendly people, and amenities like no other. If you are looking for a big southern city that has a small-town feel, then this is the place for you.
A little History of Atlanta
Founded in the year 1837, the city of Atlanta became a transportation hub and prime destination at the end of the Western and Atlantic railroad line. Known as the capital and most populous city in the state of Georgia, the city played a major historical significance in American history. During the Civil War, Atlanta was actually almost entirely burned to the ground during William T. Sherman's March to the Sea. Rebuilt since then, Atlanta was a significant location for the Civil Rights Movement in the 1950s and 1960s. The city was even the birthplace of Martin Luther King Jr. and various other historical figures.
Host of the 1996 summer Olympics, Atlanta has made its mark on the world. Home to the Hartsfield-Jackson Atlanta International Airport, the busiest airport in the world, Atlanta continues to have an international significance. This airport runs over 2,500 flights daily to over 50 other countries. Anyone flying from out of the country to Georgia will most likely land in Atlanta first which means that a lot of people have their eyes on this city. Continually seeing an increase in population, it is easy to fall in love with Atlanta, Georgia, and all that it has to offer.
When moving to ATL there are some things to know beforehand and we are here to help you. Our team has compiled this list to make your move that much easier. With that being said, here are 10 Things to Know BEFORE Moving to Atlanta, Georgia!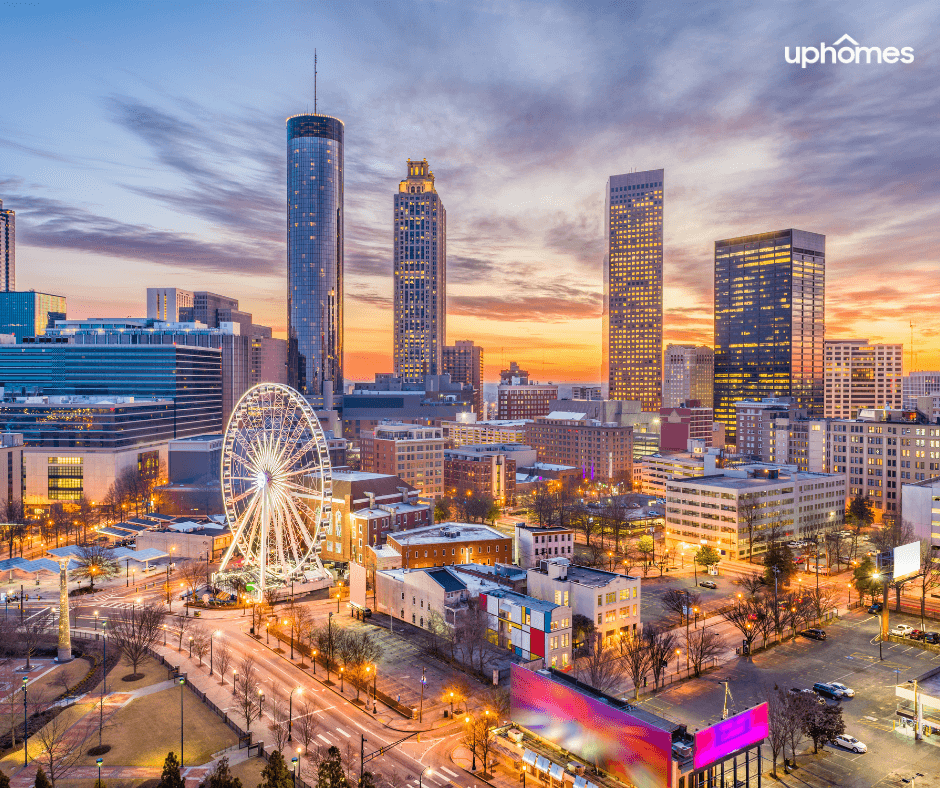 The laid-back culture.
Atlanta lives and breathes southern hospitality. While many residents may be from other states, the people in Atlanta are just known to be friendly. People will wave to you when walking down the street so do not be confused if a stranger comes up to talk to you. This is a notoriously laid-back city where no one is quick to judge. It's one of the reasons people love living in Atlanta. If you are new to the area then you will notice how welcome the neighbors will make you feel. If you are from a less friendly city then this may be shocking at first but most of the time the people that you meet will mean well in Atlanta. This relaxed and friendly environment is what makes living here so great. If you're moving to Georgia there is a good chance you will be relocating to the state's largest hub.
Atlanta is huge.
If there is one thing for certain it is that Atlanta is massive. Spanning over 14 counties and reaching over 50 miles in each direction, Atlanta makes up a large area. Consisting of a downtown area and various suburbs, there will be plenty of options to choose from when deciding where to live. In comparison, New York City is three and a half times bigger than Atlanta, but it is the third-largest city in the southeast United States. If you're moving to the ATL you'll notice right away just how big the city is.
ITP vs OTP.
Standing for inside the perimeter and outside the perimeter, these two classifications of the city can be divided into two specific sections. This geographical categorization is important to remember because depending on whether you decide to live in the ITP or the OTP will determine how you live in the city. Divided up based on the location of Interstate 285, those that choose to be inside the loop or ITP will be living "in town." Meanwhile, those that live outside of the loop or OTP will be living on the outskirts of town or in the suburban areas.
Living in the OTP is considered more family-friendly and suburban. If you are raising a family it might be beneficial to look at houses in this area. Houses here to tend be cheaper, yards seem to be larger, and school districts are known to be better. The downside of living in the OTP is that commute time is usually longer. On the other hand, living in the ITP is where all of the action is. Top dining and entertainment establishments are found here among all of the vibrant cultural diversity. Great for young professionals and those that love city living, living in the ITP has its fair share of perks. Keep in mind that properties are more expensive in this area though and are harder to obtain. When deciding whether you want to live in the ITP or the OTP of Atlanta, it is important to weigh the pros and cons to obtain the lifestyle that you want to live.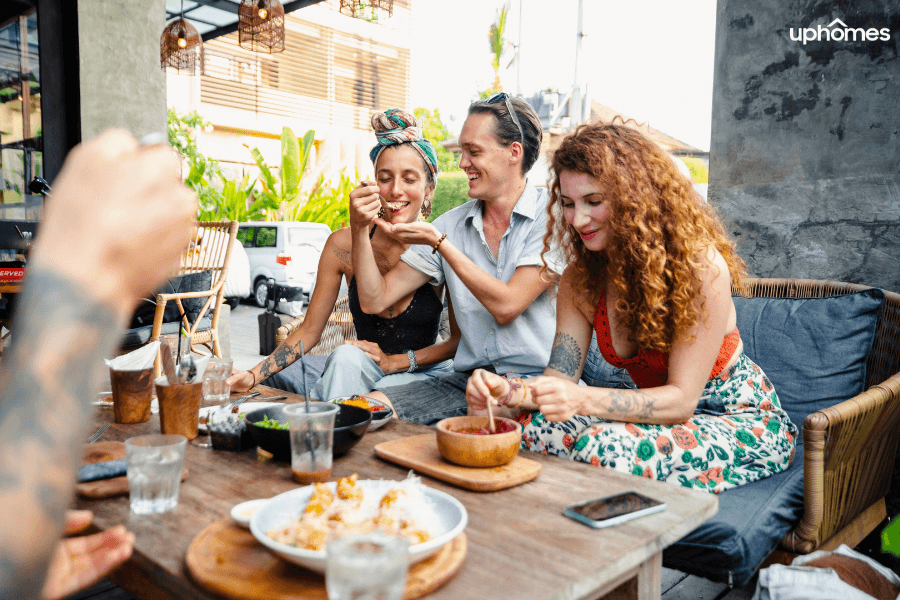 It is a foodie haven.
For all of the foodies out there, Atlanta will be your new favorite destination when it comes to food and quality cuisine. Home to some of the best classic southern comfort food, prepare to indulge in barbeque, peach cobbler, homemade pecan pie, pimento cheese, and all things fried. No matter where you live in the city you will experience flavors that you have yet to discover.
Here are some top dishes and destinations only found in Atlanta:
A hotdog at The Varsity: This hotdog joint is serving up chili dogs, french fries, and onion rings at this fast-food drive-through downtown.
Peach Sliders at Revolution Doughnuts: Vegan and filled with Georgia peaches, this little slider is covered in sugar and served in the summer months. A must-try!
Lobster Mac and Cheese at Chops: This local favorite is serving up some of the best lobster mac and cheese in the city. Creamy and decadent, this needs to be ordered.
Pizza at Antico Pizza Napoletana: Making authentic Italian pizza, Antico has been rated as having the best pizza in Atlanta.
Fried Chicken Tacos at Taqueria del Sol: Mixing fried chicken, southern BBQ, and brisket into Mexican cuisine was a genius idea that locals love.
While this may be only a small sampling of the food and restaurants in Atlanta, Georgia, the cuisine here is above and beyond. Mixing southern food with fresh-caught seafood and international flavors, new residents will want to eat at as many restaurants as they can. Try it for yourself!
There is a lot of outdoor recreation.
Considered an active city, residents love their green spaces and outdoor recreation. If you want to hang out in the hot and humid sunshine, there are plenty of parks, playgrounds, dog parks, and walking and biking trails to choose from. Head to Midtown's Piedmont Park which is a 189-acre urban park in downtown Atlanta perfect for picnics and working out. If you want a little more of an adventure, check out The Beltline which is a trail that circles the entire city of Atlanta. Great for walking, running, or biking, see the city in a new light while enjoying this trail. While on The Beltline, many shops and restaurants have opened up along the way making this a really cool destination. Be able to ride your bike and stop for dinner along the way. For all of the avid hikers, head 45 minutes east of Atlanta to Stone Mountain. When climbing to the top, hikers will be met with amazing views of the city and will even see century-old carvings from people in the past.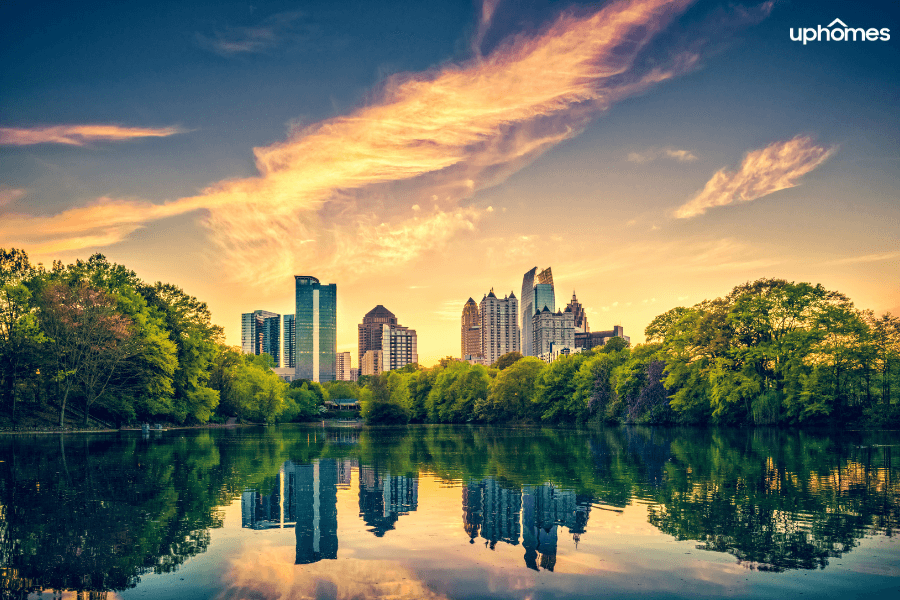 The entertainment industry.
Sometimes referred to as the "Hollywood of the South," some shows and movies have been filmed in Atlanta. Production companies choose to film in the area due to tax incentives. The Walking Dead, Stranger Things, Ozark, and The Avengers were all filmed in the greater Atlanta metropolitan area. CNN is also headquartered in Atlanta. For any hip hop and R&B listeners, the music industry plays a predominant role in the city. Many artists and musicians in the south head to Atlanta to try and breakthrough in the industry. Ludacris, Cardi B, Gucci Mane, and Cee Lo Green are just some of the celebrities that record and reside in Atlanta.
There is always a festival to attend.
Atlanta loves festivals and bringing the community together. Enjoying music outdoors, eating amazing food, drinking local brews, and admiring art are all part of the city's culture.
Check out some of these Atlanta festivals:
Dragon Con Atlanta: The ultimate sci-fi and gaming convention downtown. Dress up as your favorite superhero or anime character.
Atlanta Jazz Festival: One of the country's largest free jazz festivals to celebrate and showcase jazz music.
Music Midtown Atlanta: This large music festival held in Piedmont Park brings in over 300,000 people each year. Featuring over 30 artists and four stages.
Candler Park Music and Food Festival: Enjoy music, food, and drinks where all of the proceeds go back to benefit the community.
Affordable cost of living in Atlanta.
Living in Atlanta is a little bit above the national average but is still relatively affordable. The average cost of living per month in Atlanta is around $2,035. In order to live comfortably in this big city, it has been projected that residents should be making an average of at least $80,000 to $100,000 a year when living in the downtown area. While that may sound like a big number, the average salary here is higher than in other cities.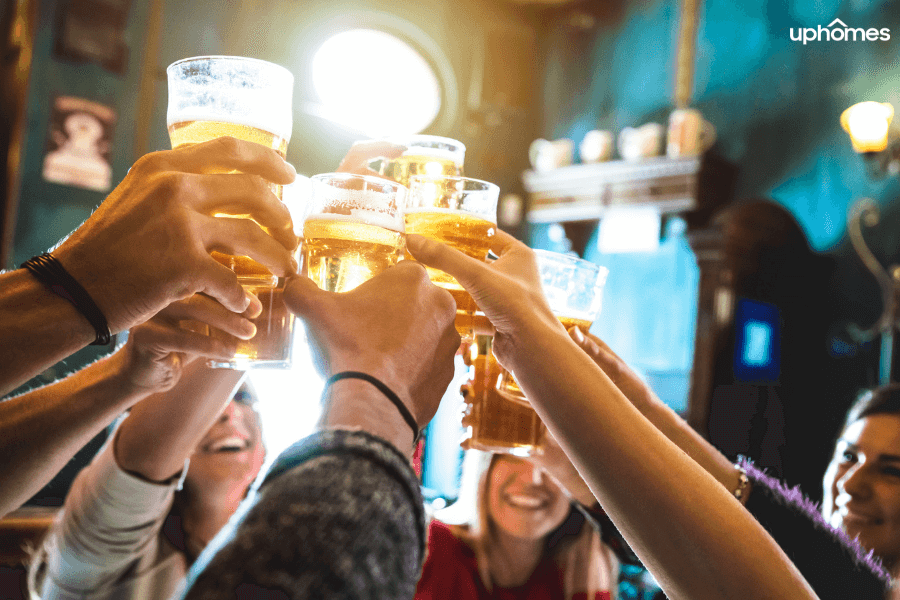 Hang out at a brewery or distillery.
The craft beer scene and distillery scene have become super popular over the last few years. Starting in 2010, many breweries have been opening up in Atlanta while some of the distilleries have been around since the early 1900s. Making straight bourbon whiskey, vodka, and gin, the Old Fourth Distillery is the oldest distillery downtown and has been making spirits since 1906. The ASW Distillery opened in 2010 and specializes in vodka and gin.
If you would prefer hops over liquor, the amount of breweries opening up in the city is continually on the rise. Head to Reformation Brewery and order a Belgian Style White Ale or a Porter. Jekyll Brewing on Jekyll Island has live music, a tasting room, and popular IPA's. If you want to enjoy a brew while watching football on the weekends, walk over to Variant Brewing to sip on some seasonal beers and stouts. There are so many breweries to choose from that you can not go wrong. Get some friends together and make up your own brewery tour to try each one. 
Coca-Cola is the soft drink of choice.
When you're living in Atlanta, you're drinking Coca-Cola. The legendary Coca-Cola drink was created and crafted right in the heart of Atlanta, Georgia. Developed in 1866 as a health cure by Dr. John Stith Pemberton, Coca-Cola has become a popular drink beloved all over the world. Originally sold at five cents a glass, Coca-Cola has expanded today to over 200 countries and making more than 400 products for people to enjoy. While in Atlanta, do not expect to see any other drink or competing product. Coke reigns supreme and is the drink favored by residents. When in the city make sure to visit the World of Coca-Cola, a museum featuring interactive exhibits, taste testing of products, and highlights the history of this American company. 
Moving to the ATL - Is Living here for you?
This southeastern metro city is a cultural hub that is bringing in new residents every day. If Atlanta sounds like your new city then you are in luck. While there may be tons of traffic downtown, and the weather may be super muggy and humid in the summer, Atlanta is a great place to live. Surrounded by amazing food, craft beer, green spaces, festivals, and as much sweet tea and Coca-Cola that you can imagine, head to Atlanta, Georgia. Start practicing saying "y'all" and contact our real estate specialists today!
Connect with one of our local Real Estate experts in Atlanta to assist with your relocation or find out what it's like living in Savannah or Athens!
#blog-living-in-cta#

Find your new home
Search real estate and homes for sale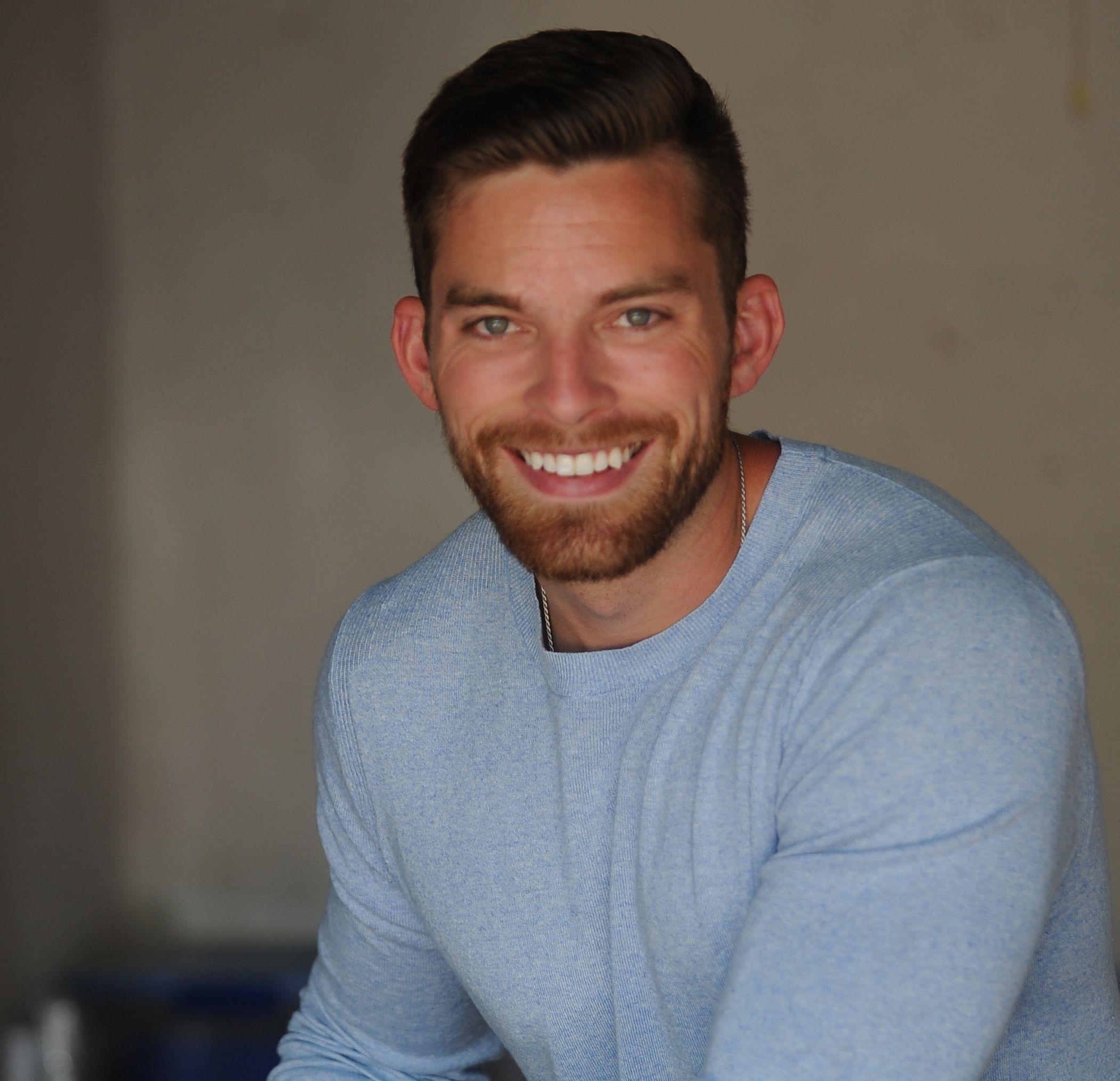 Ryan Fitzgerald
Hi there! My name is Ryan Fitzgerald, and I am a REALTOR®. My goal is to help you learn more about real estate through our Real Estate Blog! Hopefully, you enjoyed the above blog post and it found a way to provide help or value to you. When you're ready to buy or sell a home of your own let us know here. Please feel free to join the conversation by dropping us a comment below.