Living in Athens: What to know BEFORE Moving to Athens, GA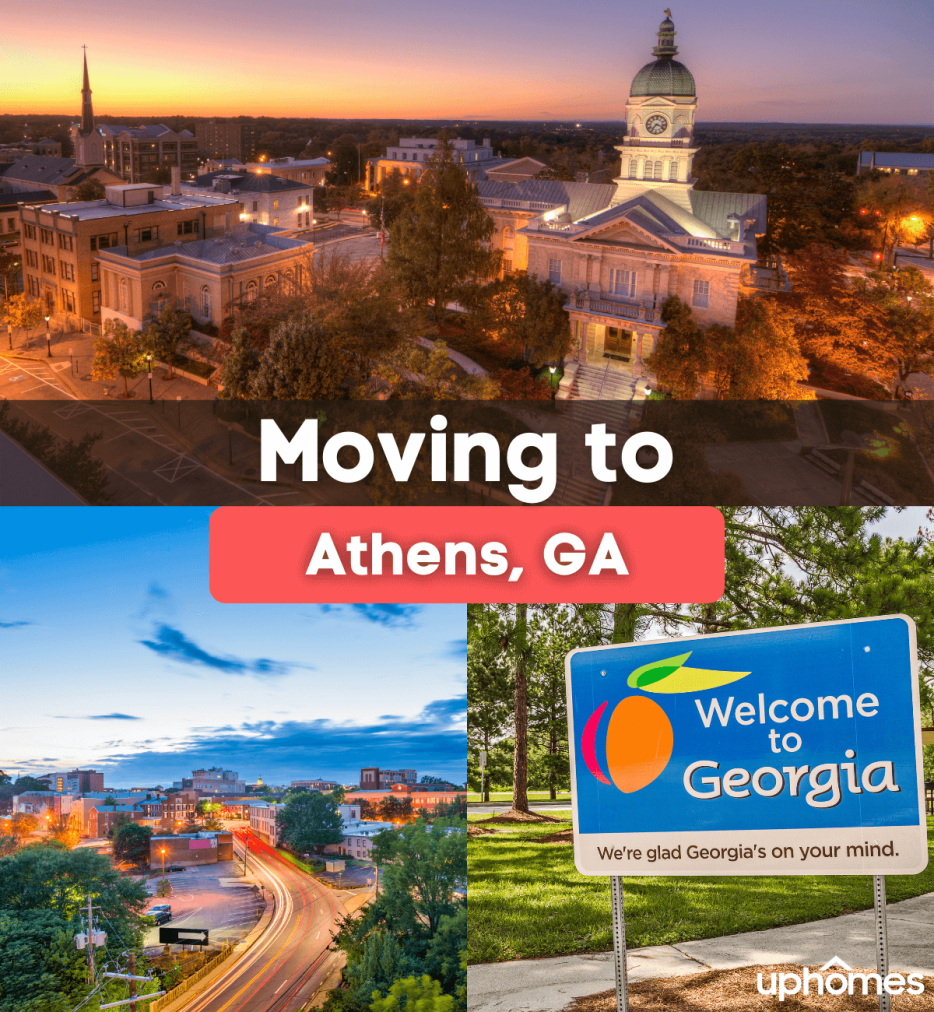 Living in Athens, GA
Considering a move to Athens, GA? Find out below what it is like living in Athens!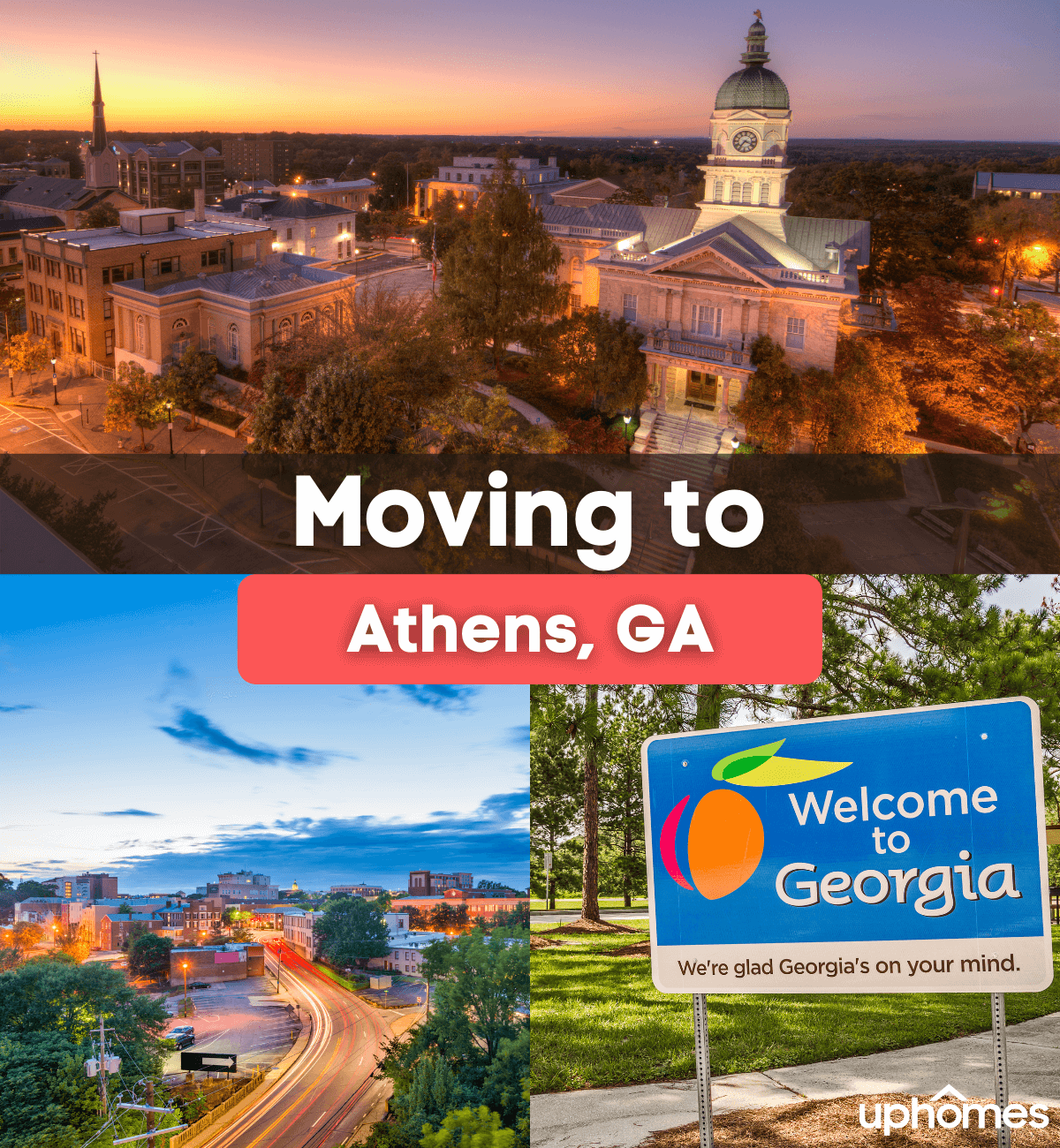 When most people picture the urban lifestyle in Georgia, they imagine the greater Atlanta metro. In reality, however, a quieter but equally wonderful urban experience can be found in several of the state's other, lesser-known areas, including, most notably, Athens. There's a reason it made our list of the best places to live in Georgia.
With an estimated population of nearly 127,000 as of 2019, this thriving city is growing rapidly. It has a lot to offer for new and longtime residents alike, including plenty of jobs, wonderful public amenities, and even access to institutions of higher learning such as the University of Georgia and Athens Technical College.
Not sure whether you're ready to move to Athens, Georgia? Keep these key considerations in mind: 
Housing Market
As is the case in many cities throughout the nation, the housing market is booming in Athens. The United States Census Bureau reports that, between 2015 and 2019, the city had an owner-occupied housing unit rate of 38 percent. During that time, the median value of these owner-occupied properties was $171,000. This data doesn't provide a full picture of the housing market, however, which includes many types of homes ranging from condominiums and townhomes to modest single-family houses, historic structures, and luxury real estate.
Currently, Athens offers a great balance of selection, affordability, and economic opportunity. Together, these elements make it a promising location for buyers, who are presently dealing with a competitive market in many similarly-sized cities. This may explain why, in 2020, Athens was the only Georgia city included in the WalletHub top 100 list of "Best Real-Estate Markets."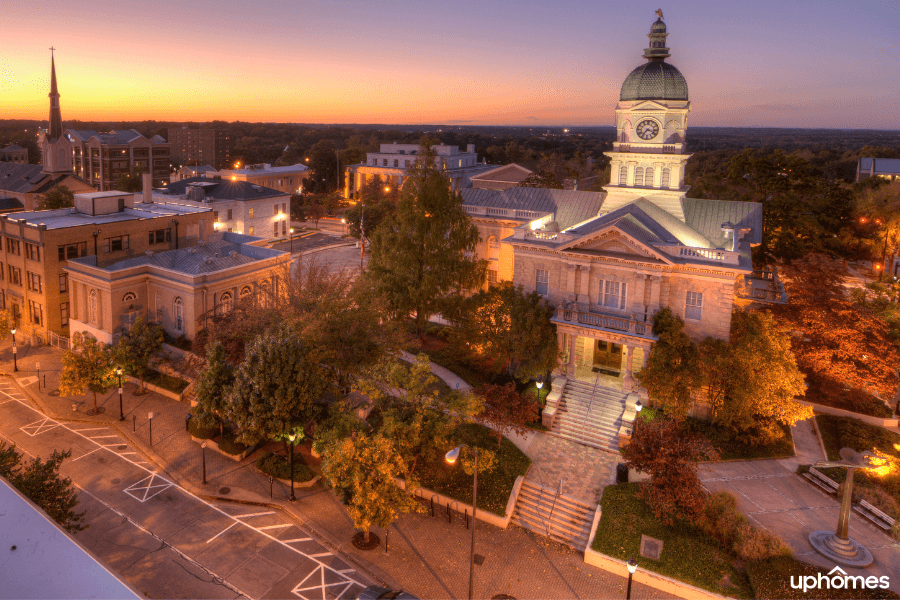 Economy & Job Market
The economy is one of the most compelling factors currently driving homeowners to Athens. In January 2021, the unemployment rate in Athens was 4.2 percent, which was considerably lower than the national unemployment rate at the time. Another economic consideration? The Milken Institute gave Athens the #8 spot on its list of Best-Performing Small Cities for 2018. 
The area's low unemployment rate can be attributed, in part, to the blend of public and private jobs available to residents. While small business is thriving in the area, large employers are largely responsible for the abundance of local jobs. The University of Georgia, in particular, provides numerous positions, as it boasts a workforce approaching 11,000 as of 2019. The Clarke County School District is also a major employer, providing jobs for over 1,100 teachers and over 2,350 employees. 
Several of the area's top private employers are health care providers and facilities. Piedmont Athens Regional, for example, employs approximately 3,300 people, while the St. Mary's Health Care System is responsible for 2,100 jobs. Other major employers in and around Athens include:
Caterpillar Athens Plant: 1,600 jobs
Pilgrim's Pride Corporation: 1,350 jobs
DialAmerica call center: 500 jobs
Carrier Transicold trucking company: 500 jobs
Cost of Living
Not only are most Athens residents able to easily find work, but their earnings also go further in this city than they would elsewhere. Data reported by CNN Money highlights Clarke County property taxes as totaling $1,600 on average — or just 0.99 percent of the total home price. By comparison, CNN Money reports average property taxes of over $2,700 in nearby Fulton County — or 1.11 percent of local home prices.
Property taxes are just one element to consider when assessing the cost of living in Athens. While data from the Bureau of Labor Statistics' Consumer Expenditure Surveys does not cover this particular city, it does highlight that in nearby Atlanta, residents allocate just $314 per month to groceries, making it one of the nation's most affordable urban areas for food spend.
An abundance of free and low-cost activities also helps residents keep expenditures to a minimum. This may explain why statistics from Data USA and the Economic Policy Institute's Family Budget Calculator have landed Athens a spot on MintLife's list of most affordable cities in America.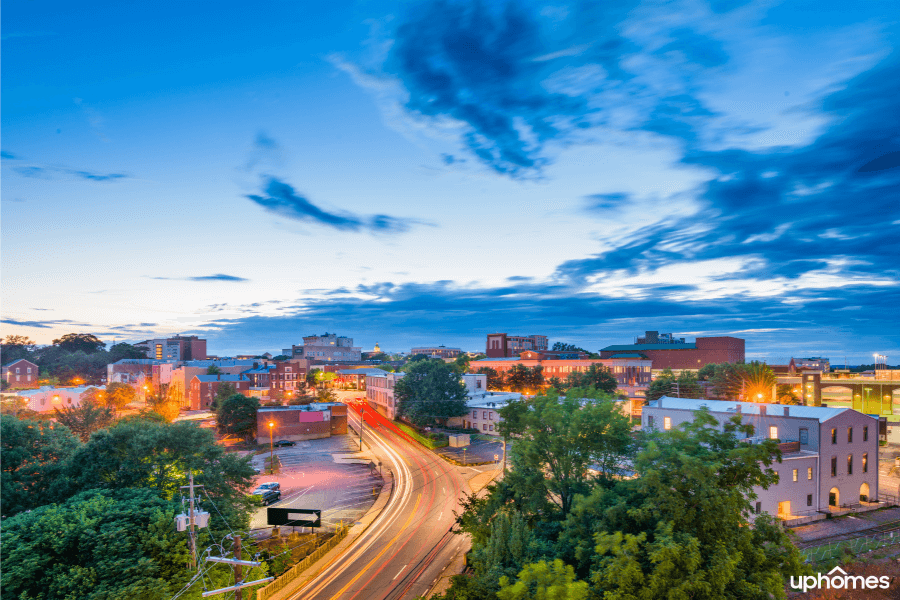 Raising a Family
Athens may largely be thought of as a college town, but it's also a great place to raise a family. This can be seen in the many accolades the city has earned in recent years, including 2018 Live, Work, Play Award for Large Cities granted by the Georgia Municipal Association and Georgia Trend.
Most local children and adolescents are involved with the Clarke County School District, which serves nearly 14,000 students. The school district operates with fourteen elementary schools, four middle schools, and three high schools for students to attend. It also provides an early childhood education center and a community center. Over half of the teachers working for this district hold advanced degrees.
Families who prefer to send their children to private school enjoy a wide range of options in the Athens area. Top private schools include:
Athens Christian School
St. Joseph Catholic Parish Christian School
Athens Montessori School
Athens Academy
Downtown Academy
Schooling is an important consideration, of course, but this is far from the only amenity offered to families residing in Athens. The city is also home to a variety of excellent parks and other kid-oriented recreational facilities. The World of Wonder Park, in particular, provides a delightfully imaginative experience with its strategically designed play equipment. Other local favorites among children and parents alike include:
Southeast Clarke Park
Dudley Park
Sandy Creek Park
Ben Burton Park
On rainy days, kids can enjoy a good book or take advantage of other resources and programs provided by the Athens-Clarke County Library. The East Athens Community Center is also a local favorite, as it includes a gymnasium, an arts & crafts room, a game room, and a dance room. Other great activities for kids include:
Bear Hollow Wildlife Trail
Treehouse Kid & Craft
Rush Athens Trampoline Park
ACTIVE CLIMBING - Indoor Rock Climbing Gym
Dining and Entertainment
A good time can always be had at the many excellent bars, restaurants, and entertainment venues found in Athens. In 2018, Southern Living included Athens on its list of the "South's Best Food Cities."
While classic southern dishes are in strong supply throughout Athens, the area can please many different types of foodies with its diverse range of culinary treats. Farm-to-table and sustainable offerings are becoming more prevalent in this region, as are authentic Mexican, Jamaican, and Thai cuisine. Top local restaurants include:
The Place
home.made
South Kitchen + Grill
The Royal Peasant
The National
The Table Bistro
Last Resort Grill
Cali N Tito's
The craft beer scene is quickly growing in Athens, giving locals plenty of opportunities to kick back with a good brew. Enthusiasts adore the Creature Comforts Downtown Taproom and Brewery. Other must-visit locations include the Akademia Brewing Company, the Terrapin Beer Co., and the Southern Brewing Company. Those who don't particularly enjoy beer may prefer Monks Meadery or the Rock Solid Distillery in nearby Winder. 
Live music is also a big deal in Athens. Local music lovers enjoy hanging out at venues such as The Foundry and the 40 Watt Club. Additionally, multiple concert halls can be found at the University of Georgia Performing Arts Center.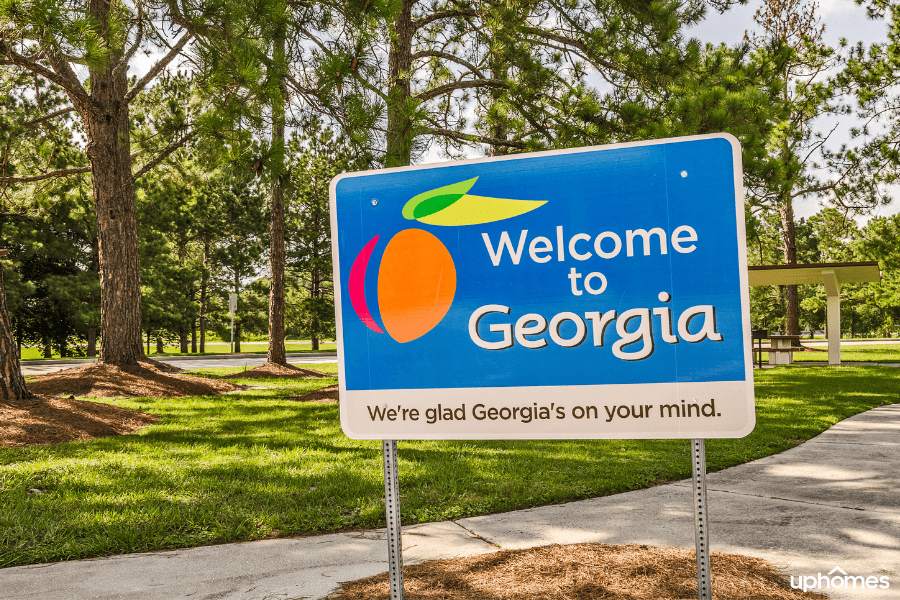 a
Weather
Hot, humid summers dominate in Athens, while the winters tend to be short and wet. In June, July, and August, the temperature regularly exceeds 90 degrees Fahrenheit. While the impact of hurricanes can occasionally be felt with heavy rain, severe weather is usually limited to tornados — and even these are rare as compared to other parts of the nation. Snow is not common but does sometimes fall, blanketing the city in a beautiful layer of white.  
Proximity to Landmarks
The University of Georgia is arguably Athens' most notable landmark. It was founded in 1785 and remains one of the nation's top research universities. This school has been responsible for attracting many of the city's current residents, including both professors and college students who remain in the area after graduation. Locals enjoy hitting up the campus for Bulldogs games. 
In addition to the university, Athens is home to several lovely attractions. These include the Georgia Museum of Art and the State Botanical Garden of Georgia. A short drive will also bring residents to some of the state's most noteworthy cities, including Augusta (1 hour and 48 minutes away) and Atlanta (1 hour and 30 minutes). When residents want to explore the great outdoors, locations such as the Oconee National Forest can be reached with just over an hour of driving.
If you are on the hunt for an affordable place to buy a home that offers access to great jobs and a variety of public amenities, Athens, Georgia may be your best bet.
Moving to Athens, Georgia - Is Living in Athens for you?
Athens, Georgia is arguably one of the best places to live in the country that not many people are even considering! If you want to live in a city where you can live, work and play while remaining in a comfortable financial situation you will want to check out Athens! Want to learn more about the city of Athens? Connect with our top local real estate experts to learn more!

Find your new home
Search real estate and homes for sale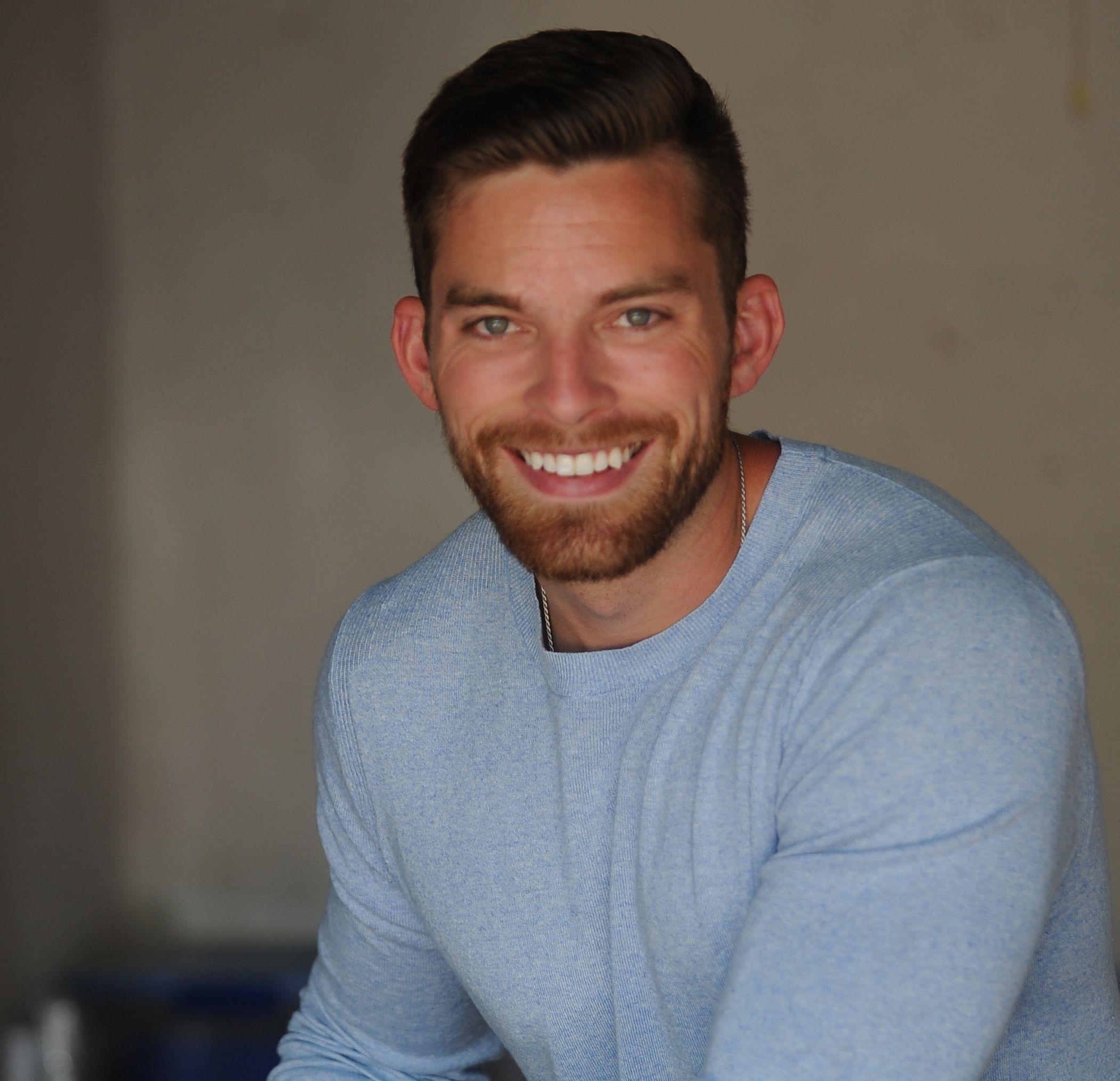 Ryan Fitzgerald
Hi there! My name is Ryan Fitzgerald, and I am a REALTOR®. My goal is to help you learn more about real estate through our Real Estate Blog! Hopefully, you enjoyed the above blog post and it found a way to provide help or value to you. When you're ready to buy or sell a home of your own let us know here. Please feel free to join the conversation by dropping us a comment below.