7 Best Neighborhoods in Charleston, SC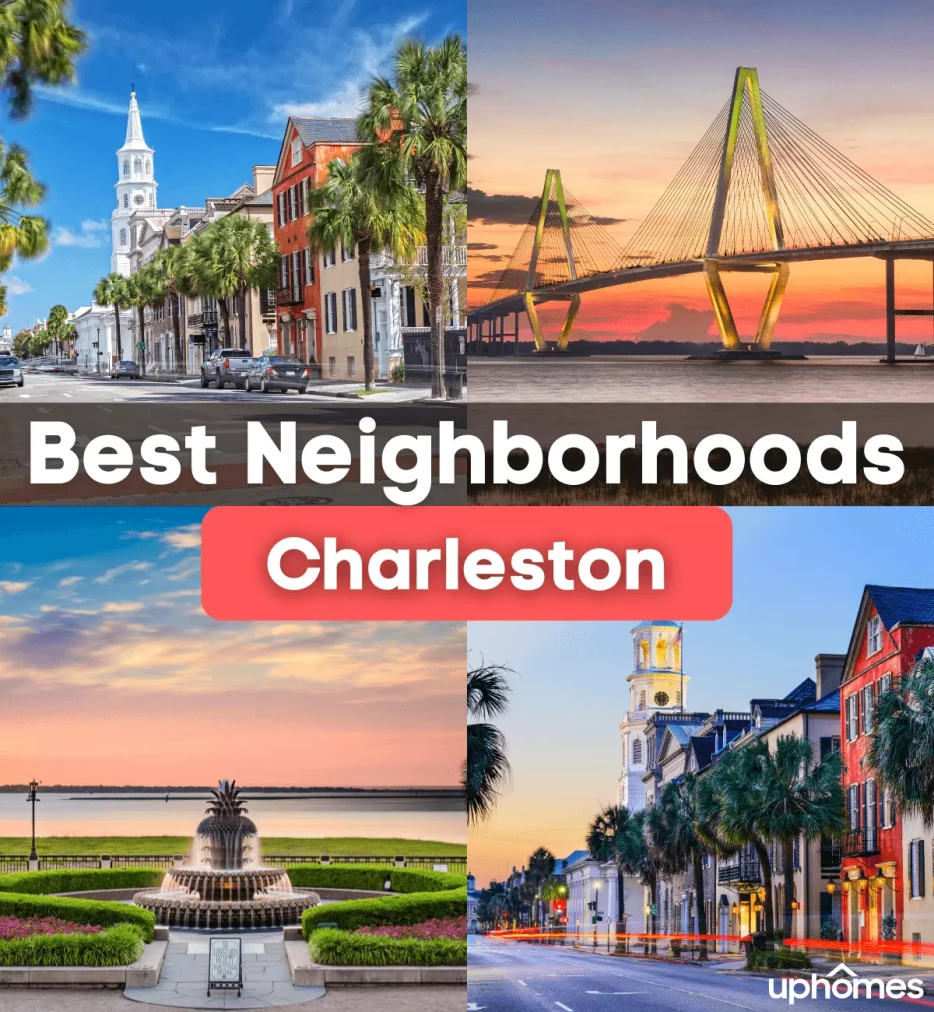 Best Neighborhoods in Charleston
What are the best neighborhoods in Charleston? A common question asked by the folks who are moving to Charleston. You can check out the homes for sale in Charleston at any time on our website!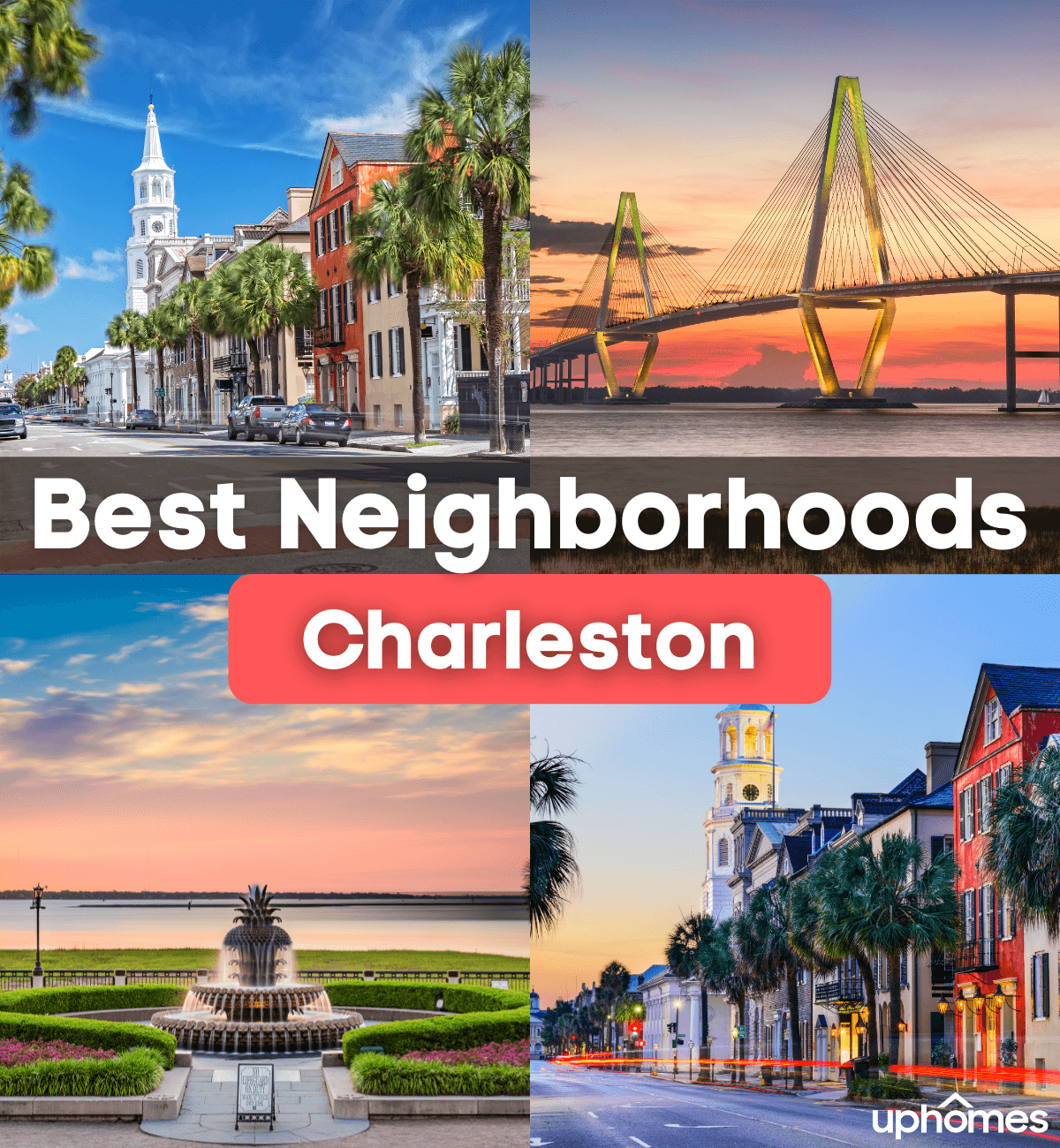 Chances are, if you're not from the Charleston area or you've only been to Charleston as a tourist, you probably don't know too much about the different neighborhoods in the city or greater metro area. That's what we're here for — to give you the lowdown on the seven best neighborhoods in this South Carolinian gem of a city.
Right now, you're probably visualizing the uber-picturesque downtown area of the city. But not everyone lives on Rainbow Row, and that's OK. It's great because other parts of Charleston and the surrounding area are equally full of history, charm, modern amenities, and beachfront properties (those houses just might not be pastel pink).
The city of Charleston's peninsula land area spans just eight sq. miles, while the greater land area totals 120 sq. miles. The town is pretty walkable, but you'll need a car or a bike to get to some of the neighborhoods we cover below. As of 2018, the city's population is 134,000 and is growing yearly due to the influx of young professionals and retirees.
If you're hunting for property in a more affluent and beachy area, you might stray towards Sullivan's Island or Kiawah Island. On the other hand, if you're early on in your professional career or have a young family, a place like Mount Pleasant will likely check more of your boxes. And if you're a student at one of the city's universities, a neighborhood like Harleston or West Ashley will be your best bet regarding affordability and convenience.
Whichever stage of life you're in now, Charleston has a real estate offering that's perfect for you. We will cover a few neighborhoods within the city limits, some towns adjacent to Charleston, and nearby islands that fit each of the scenarios above so you can get the best idea of each neighborhood and area of Charleston. Let's dive in!
Mount Pleasant
To kick off our list of the best neighborhoods in the Charleston area, we'll start with none other than the booming town of Mount Pleasant. As a suburban town of Charleston, Mount Pleasant is home to a rapidly growing population of young professionals and families. It's "magic across the bridge" for residents lucky enough to call this townhome. And it's pretty clear to us why. Mount Pleasant offers a lowkey suburban yet happenin' vibe that's somewhat unique to this South Carolina town. It's separate enough from Charleston to have its own identity but close enough to make it an attractive option if you don't want to sacrifice city amenities for a smaller town.
Like Charleston, Mount Pleasant has its food and nightlife scene worth checking out. You'll find any and everything "Lowcountry" here, including seafood, fresh produce, and shrimp 'n grits — a taste of local wherever you go. Or, if you're looking for a bit of fun and a few drinks, you can head to Shem's Creek for a night out. And if you're nightlife days are behind you, and you're planting your roots in the area, feel good about raising a family in this town. It's very family-friendly, and the schools are some of the best near Charleston and in the state.
Mount Pleasant's real estate market is for renters and homeowners, with a homeownership rate of around 70 percent. According to Neighborhood Scout, the median home value has increased slightly over the past few years as the population grows to about $547,000. The hot market and Mount Pleasant is a top destinations for those wanting the conveniences of coastal suburban living with direct city access.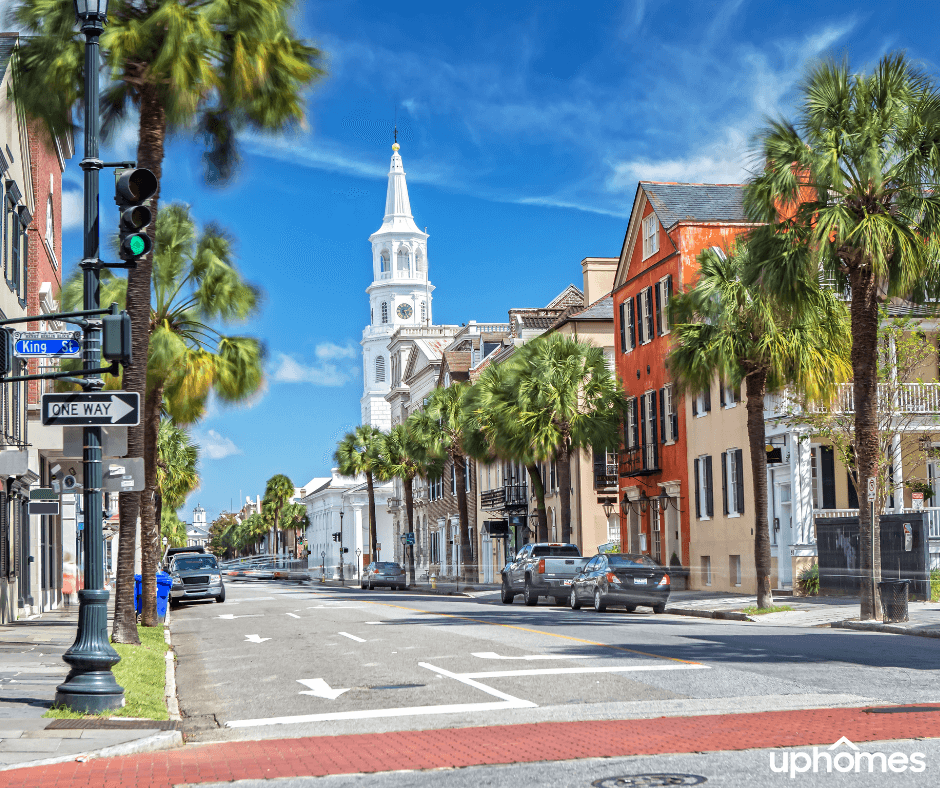 South of Broad
For the next best neighborhood on our list, we're bringing the scale down from the town of Mount Pleasant to the subsection of downtown Charleston locally referred to as "South of Broad."
Brace yourself; real estate in this area comes with a hefty price tag.
This quintessentially Charleston neighborhood covers the area south of the Broad Street intersection and sits between the Ashley River to the south and the Cooper River to the North. It's the southernmost tip of the Charleston peninsula and home to the beautiful Battery Park. Plus, South of Broad features one of Charleston's most famous streets — Rainbow Row.
South of Broad is a great place to start if you're looking to score a house full of charm, history, and character. The homes in this historic district are well maintained, with residences dating back to the 1720s. Even if you don't end up living South of Broad, we can guarantee you'll enjoy strolling past the old Southern mansions.
Sullivan's Island
We're heading to the islands for our next best neighborhood in Charleston. Sullivan's Island that is. Sullivan's is only a 20-minute drive from the city — a perfect distance for a beachfront escape from the hustle and bustle of the city, and close enough where you could commute in for work if needed. This Island is a great place to raise a family, with access to the #2, #6, and #8 best high schools in South Carolina, according to Niche.com.
And when the kids aren't in school, you can keep them entertained with a day on the beach or let them bike around the Island — it's a safe place for kiddos to spend extended hours out under the sun. Or maybe spend the afternoon dining outside at the famous Poe's Tavern, enjoying a juicy burger or an ice-cold beer (or both, for that matter).
Sullivan's Island is a popular summer destination for locals and tourists alike. But when you live there year-round, you get to enjoy the best of both worlds — a lively summer and a quiet winter. Sounds pretty perfect to us. To round out our section on Sullivan's, we should talk about the houses. The real estate market isn't very competitive on the Island, and the median home listing price sits around $1.8m. If you're ready to commit to a beachfront oasis, look no further than this zip code.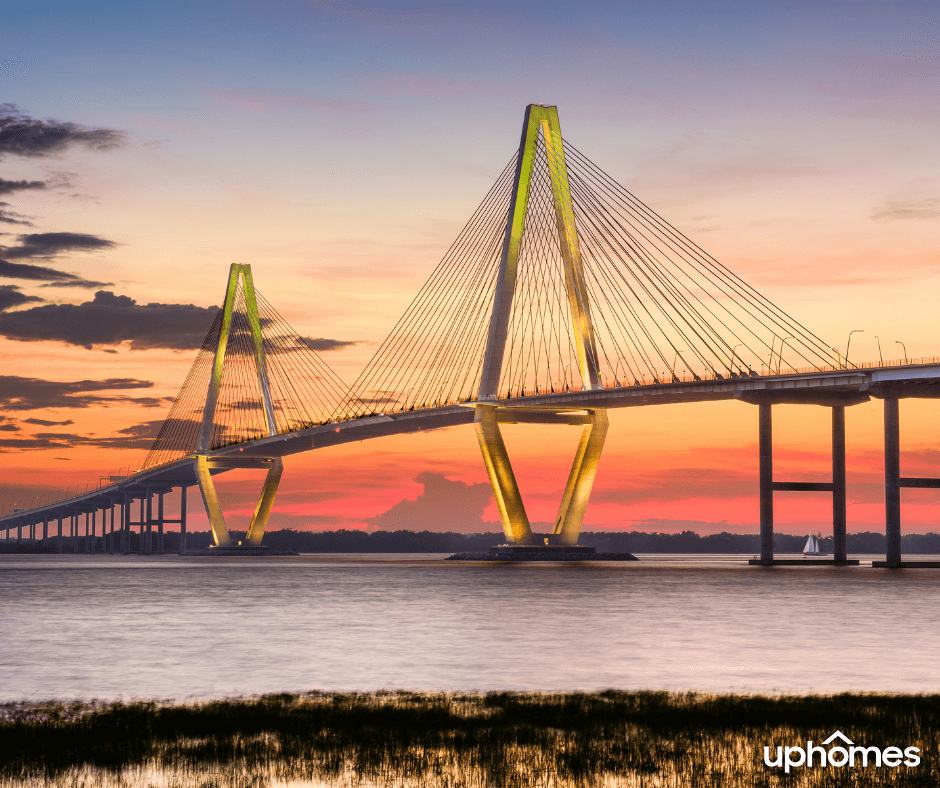 Harleston Village
OK, back to the city for the next neighborhood on our list, Harleston Village — home of the College of Charleston, Colonial Lake, and the grand Wentworth Mansion (one of Charleston's oldest, most luxurious hotels). Harleston is the student's (and everyone else's) dream neighborhood, full of restaurants and bars mixed in with quiet residential streets. This neighborhood's four borders are King Street, Broad Street, the Ashley River, and Calhoun Street — all prominent street names and geographic landmarks you'll become very familiar with shortly after moving to Charleston.
Harleston Village is a prime location for college students, professionals, and families who want the conveniences of living in the city (like walkability to everything you need) paired with the quiet streets, family-friendly activities, and the vibrancy of a college neighborhood. Head to King Street for the city's best shopping, or stroll down Broad Street for a pleasant afternoon walk.
This neighborhood offers a variety of real estate options, ranging from student rentals and condos to single-family and larger multi-family houses. While this neighborhood aims to preserve Charleston's unique charm, it doesn't shy away from developing its own identity — thanks partly to the students living there.
James Island
James Island is another excellent place to plant your roots near the city of Charleston. That's right; we're talking about James Island — the best place for those searching for a piece of real estate near the town and the beach. Just across the harbor from downtown, James Island boasts the title of the closest suburb to Charleston, but that's not all. If you choose to live on James, you'll never have to leave unless you can't resist the urge to venture downtown because everything you could need is on the Island.
Residents of James Island with school-aged children enjoy guaranteed access to the state's first and most prominent charter school, James Island Charter High School. Given the option, families tend to choose the charter school's more personal education over Mount Pleasant's Wando High school, which has a student population of over 4,000, but more competitive sports, clubs, and extracurriculars.
For dining and entertainment, James Islanders frequent Martin's Bar-B-Que Joint for delectable pulled pork, or they'll head to the Charleston Crab House for dinner by the waterfront. And for outdoor recreation, you can grab the family (and the dog) and head over to James Island County Park for 643 acres of walking and biking trails, an off-leash dog park, and boat rentals — the fun is endless for all ages.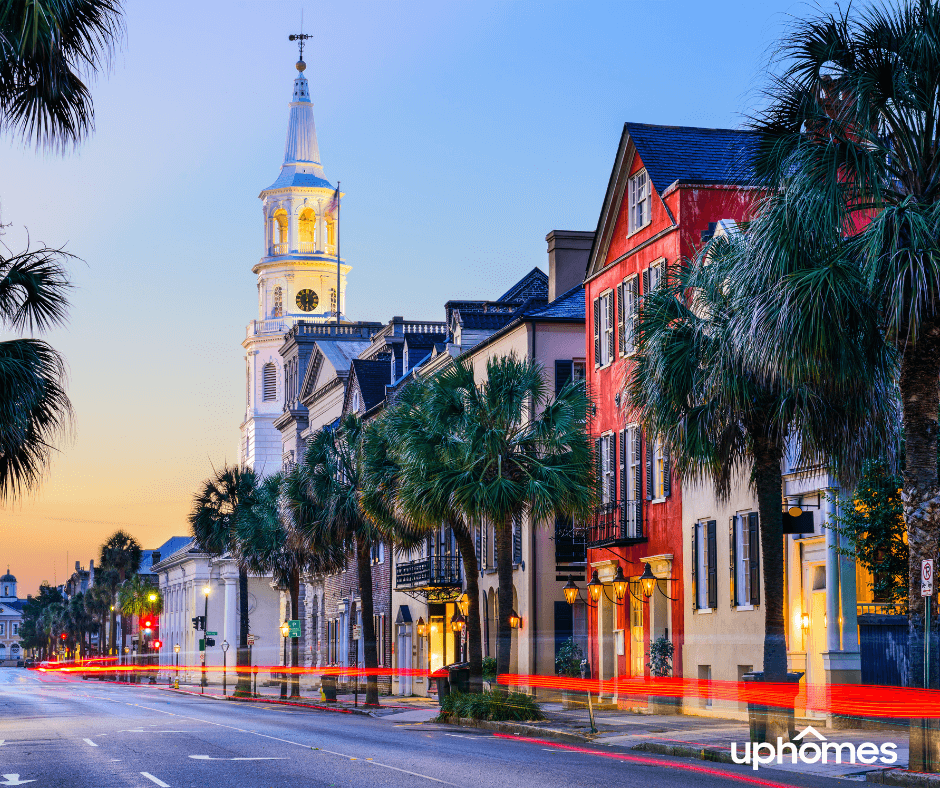 Folly Beach
The following neighborhood on our list is the laid-back surf town of Folly Beach. It's almost impossible not to feel relaxed as you breathe in the warm, salty air. Folly Beach is known for a few things: Paradise mentality, great surf, the pier, and the community. Residents of Folly Beach are joined by tourists and Charleston locals each summer, bringing a vibrant summer feel to the otherwise sleepy beach town.
College students, young professionals, families, and retirees make up the year-round population of the Folly— maybe because this place is desirable to everyone, not just one or two age demographics. Plus, it's the more affordable option for beachfront property near Charleston, with median home prices around $560K compared to Kiawah's $750K+ and Sullivan's million-dollar real estate market.
The people of Folly Beach enjoy a variety of dining options on the Island (i.e., Chico Feo)
Loggerhead's Beach Grill and The Washout) could make the short 20-minute drive downtown if they're looking to try out a new restaurant or bar. The nightlife isn't exactly like it is downtown or at Shem's Creek in Mount Pleasant, but Folly Beach has a few options for the locals.
James Island is a popular choice because of access to one of the state's best schools (mentioned above), and you'll be pleased to know that many Folly Beach students also go there. You seriously can't go wrong with the Island living in South Carolina.
West Ashley
West Ashley is the next best neighborhood in and around the Charleston area. While not an Island, West Ashley still offers some great water views of the Ashley River just west of the Charleston peninsula. West Ashley is a primarily residential area with housing options ranging from your modest starter home to your 8,000 sq. ft Gatsby mansion — whichever checks your boxes, right?
Nevertheless, the average home price in this neighborhood is around $300K making the city's largest suburb one of the most affordable options close to downtown. West Ashley is known for its dining and nightlife scene, with the hub of activity located near the intersection of Magnolia Road and Savannah Highway.
School-aged kids in West Ashley typically attend West Ashley High School, the Carolina Voyager Charter School, or West Ashley Advanced Studies Magnet. There are also several private schools in the area that you can choose from as well. Overall, West Ashley is perfect for those looking close to the city without forking up significant cash in a neighborhood like South of Broad or on an Island like Sullivan's Island.
Overall, Charleston's real estate market offers a great variety, from beachfront bargains to high-dollar stately mansions and everything in between. Charleston's built to feel like home for whoever chooses to live there. It doesn't matter if you're a college student, young professional, or retiree. You're likely going to feel at home in whichever neighborhood you choose.
The Best Neighborhoods in Charleston:
Without a doubt, Charleston is one of the best places to live in South Carolina and one of the best places to live in the country! If you're living in Charleston, you know what we are talking about, and if you're considering a relocation, we are here to help! Please connect with us so we may help answer your questions and give you more background on life in Charleston!
Below you will find more relocation guides on South Carolina, and if you're looking at Carolina to the North, check out the best places to live in NCor the best places to live in Georgia!
#blog-moving-sc-cta#

Find your new home
Search real estate and homes for sale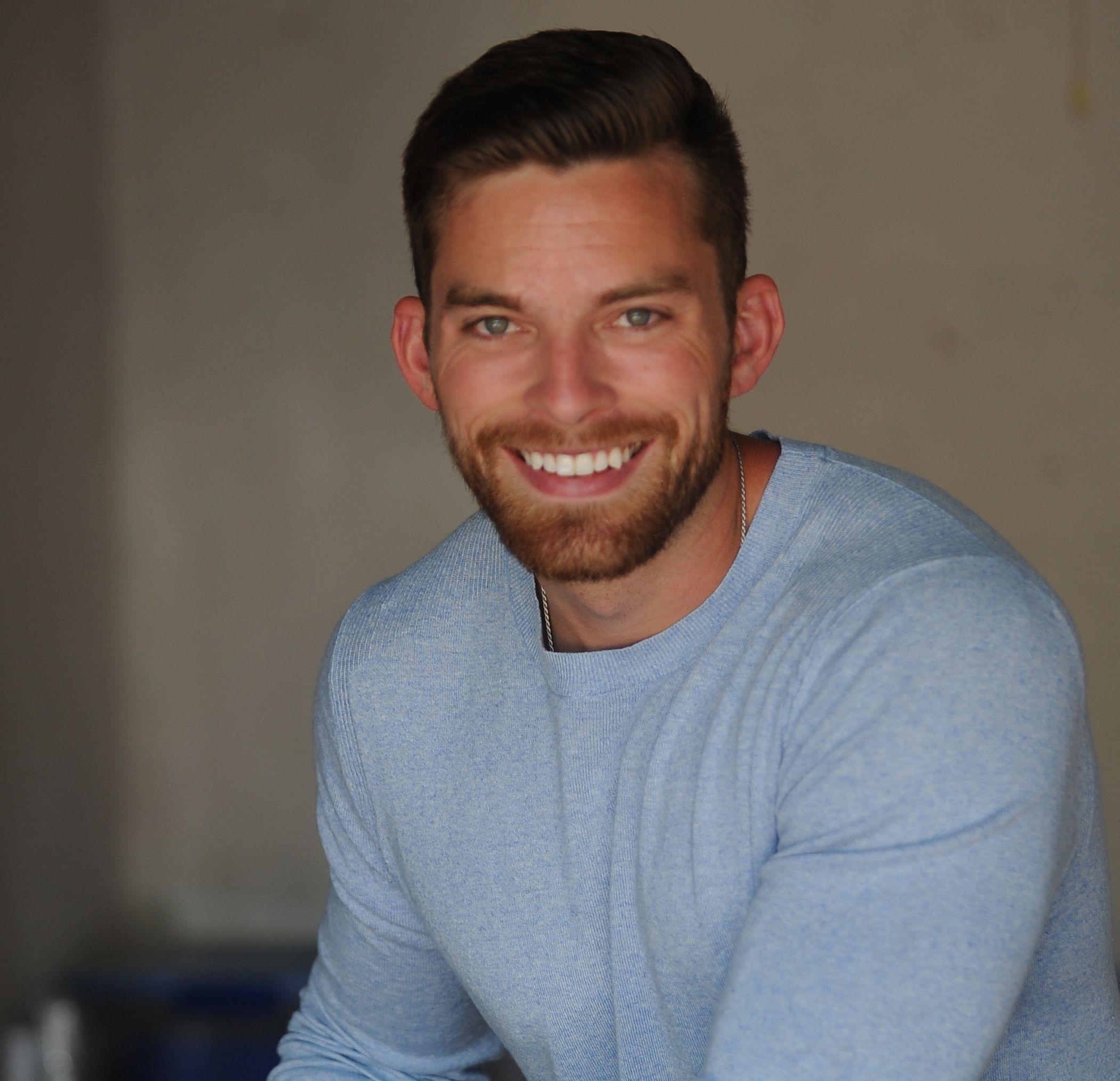 Ryan Fitzgerald
Hi there! My name is Ryan Fitzgerald, and I am a REALTOR®. My goal is to help you learn more about real estate through our Real Estate Blog! Hopefully, you enjoyed the above blog post and it found a way to provide help or value to you. When you're ready to buy or sell a home of your own let us know here. Please feel free to join the conversation by dropping us a comment below.