10 Things to Know BEFORE Moving to New York City: Life in NYC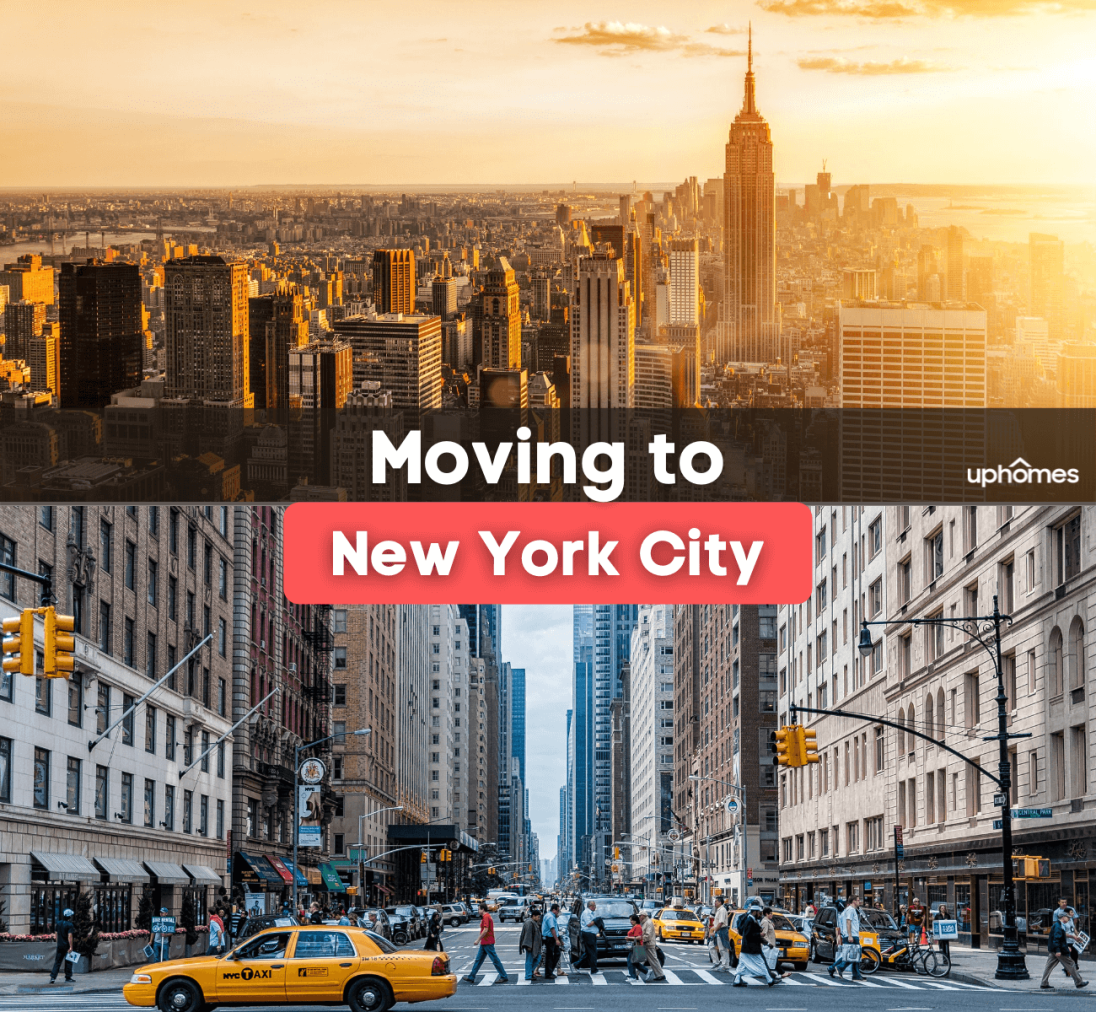 Moving to New York City 
What is it like living in New York City? Here's everything you need to know about moving to NYC!
Do you have dreams of moving to "The Big Apple"? Then you are certainly not the only one. Known to have the largest population density in the entire United States, New York City is home to a population of 8.4 million people and the number only seems to keep growing. Attracting people from all over the country and the world, New York City is recognized as a cultural hub that prioritizes diversity. In fact, there are over 800 different languages spoken in the city alone. Famous for its prosperous industries, luxurious shopping districts, Broadway performances, and thriving nightlife, New York City truly is "The City That Never Sleeps."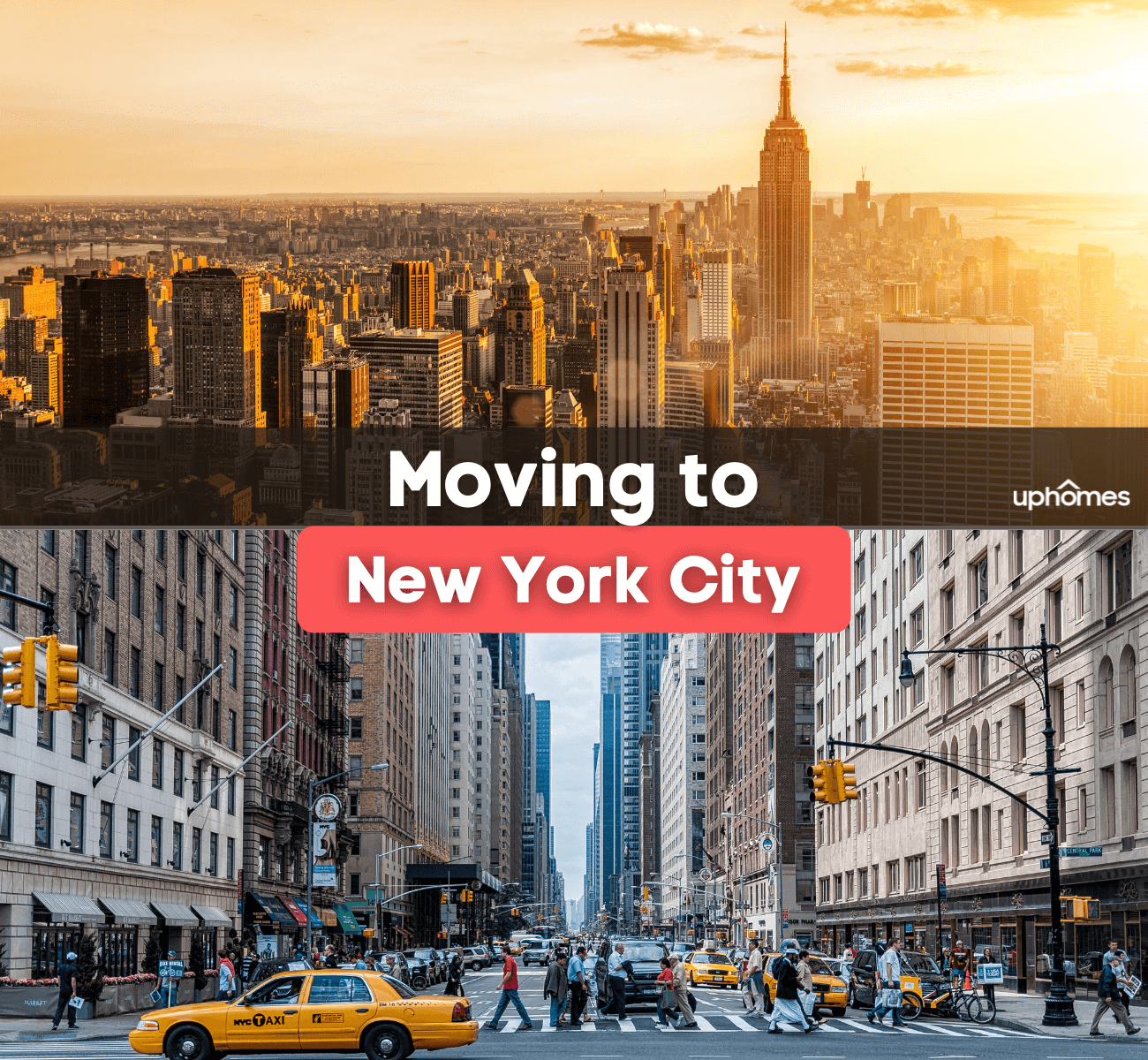 While living in New York City may be depicted frequently in popular movies and television shows, actual life here may not always be as easy. Even though the lifestyle is thrilling and entertaining, it is no surprise for recently transplanted residents to become overwhelmed with the fast-paced environment. Luckily, with the help of this moving guide, learn about all of the secrets that make New York City one of the best places to live in New York.
Read on to learn more about the 10 Things to Know BEFORE Moving to New York City!
Living here is expensive.
Before moving to New York, it is important to know that New York City is considered the most expensive city in the United States to live in. As of 2021, the cost of living in New York City is 129% higher than the national average. The cost of living in New York City also far surpasses the cost of living in San Francisco, which is considered the second most expensive city in the United States. When considering a city to move to you'll want to compare things like the cost of living as well as the value the city provides and there is no city like New York City. In terms of expensive cities to live in the northeast United States, only Boston and Washington D.C. compare to New York City's living costs.
In order to live comfortably in the city, it is recommended that a resident would need to make at least $11,211 monthly before taxes are deducted (around $135,000 annually). The median income in New York City is around $63,998 while the current minimum wage is $15. Depending on where you decide to live in the city and what kind of job you have will depend on whether or not the cost is worth it. Even though prices dropped massively during the COVID-19 Pandemic, they are now on the rise again.
Here are some ways to live cheaply and save money while living in New York City:
Buying a home vs. renting in the city
Considered an overall safe city compared to other large urban areas in the country, finding a great place to live in New York City is easier than it looks. If you are wanting to live in a nice and safe neighborhood in New York City then you should be prepared to spend the big bucks. With a housing cost that is 369% higher than the national average, make sure to allot most of your budget to home costs. Not only are housing prices steep but with a down payment, property taxes, closing costs, and other expenses to account for, owning a home in New York City is often unattainable for residents. Sadly, only 32% of residents living in New York City are homeowners. 
While housing costs may be high, rent prices are no better. The average monthly rent for those living in New York City can reach as high as $5,100 per month depending on what neighborhood you decide to live in. The most expensive neighborhood to call home is in Manhattan where rent prices start at around $3,000 a month. Due to this reason, it is not uncommon for renters to live with a roommate or to rely on a couple of side hustles to afford expenses.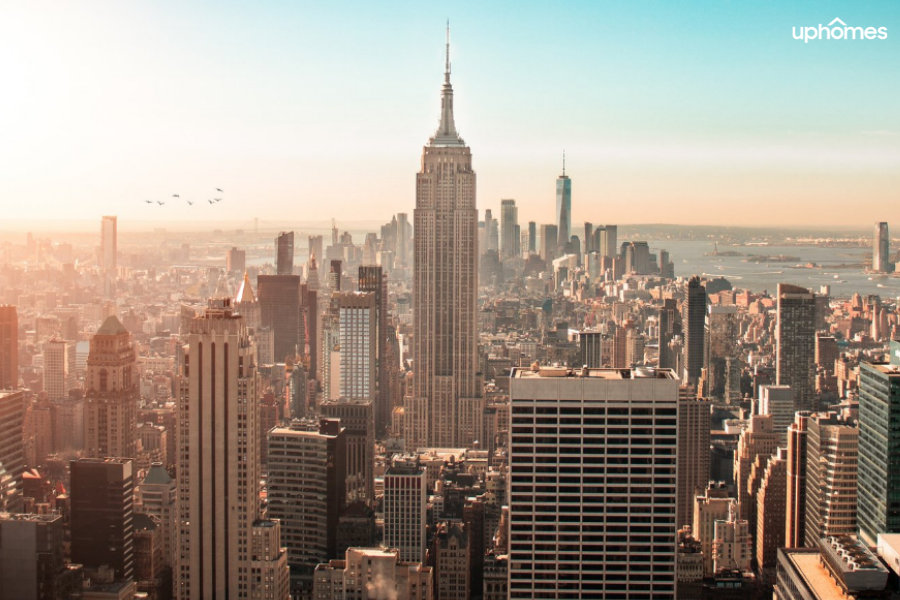 Get to know the boroughs.
New York City is made up of five separate boroughs that each have their own neighborhoods and distinct way of life. While these boroughs may be vastly different from one another, they each play a role in creating the New York City that is beloved today.
Get to know the five boroughs of New York City: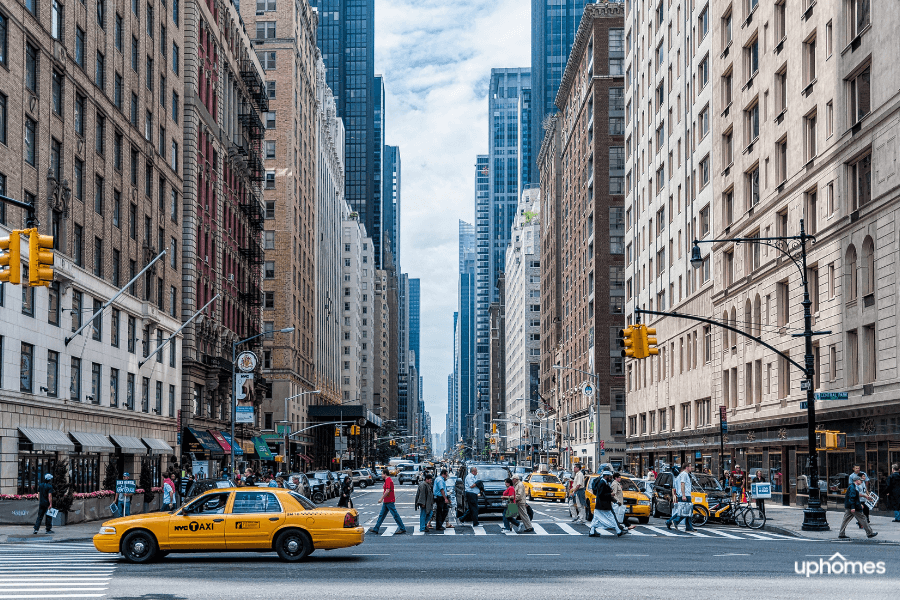 Learn to take the subway
If you are moving to New York City, then it is time to ditch the car and opt for public transportation. Out of the entire city population, only about 45% of households own a car. While owning a car may come in handy when taking trips, driving in New York City can actually be dangerous and difficult for new residents. Not only is owning a car in the city expensive but the lack of parking and crazy traffic will be enough to convince anyone to avoid driving at all costs. With that being said, it is no surprise that most residents choose to walk everywhere or take public transportation such as the subway.  
While the subway can be stressful at first, it is considered the easiest and cheapest way to get around without worrying about gas prices. Costing only about $2.67 per ride or $127 per month for unlimited rides, taking the subway is convenient and worth every penny. If you choose to take the subway, keep in mind that most other New Yorkers are doing the same thing. Prepare for large crowds, especially during rush hour. Before moving, make sure to factor in commute time when traveling to and from work.
Prepare for rain and snow 
With a humid subtropical climate, residents that live in New York City can expect hot and humid summers alongside cold and snowy winters. What people may not realize about the city is that it rains a lot. New York City receives an average of 47 inches of rain per year while the national average is 38 inches of rain per year. During the winter months, New York City receives an average of 25 inches of snow per year. Since 119 days throughout the year receive some form of precipitation, make sure to carry around a rain jacket or umbrella just in case. Do not forget to pack a snow shovel as well.
The economy is strong. 
Home to the largest economy in the United States, it is no shock to learn that New York City is also home to the most billionaires in America. With a GDP of $1.7 trillion, its economy would be the tenth-largest in the world if the city was its own country. Known for its successful industries and large companies, most residents can find jobs in technology, finance, insurance, health care, real estate, fashion, journalism, mass media, and publishing. 
Some of the largest corporations in the world are headquartered here such as HBO, American Express, Shutterstock, and Tiffany's. The Wall Street Stock Exchange and the United Nations are also found here. Northeastern Manhattan has gained the nickname of "Silicon Alley" for its collection of high-tech companies and new media startups. Companies such as Apple, Google, Facebook, Robinhood, IBM, and Razorfish are among the technology leaders located here.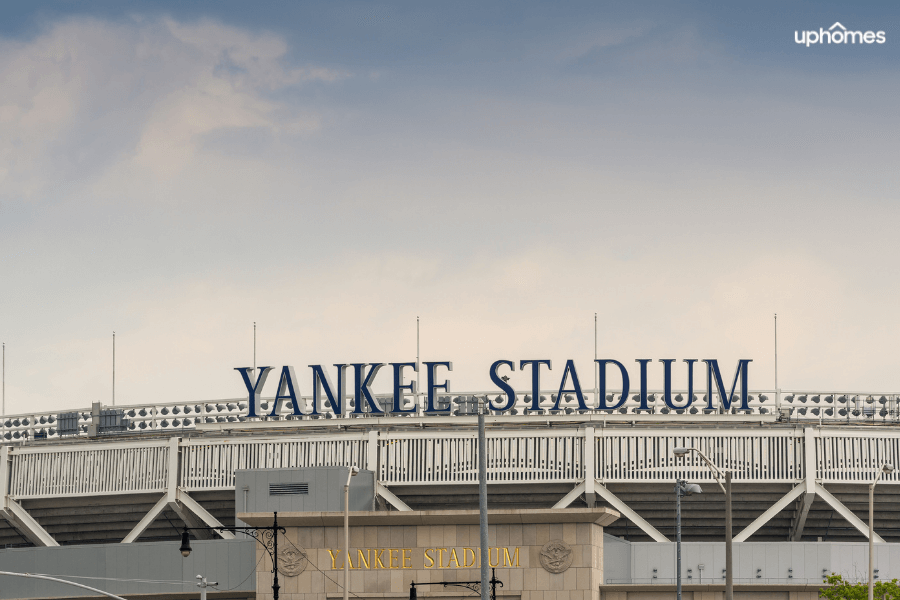 Sports are a way of life
There is no shortage of professional sports teams when living in New York City. Home to loyal fans, no matter what sport you love there is a team to support. Known for its fair share of team rivalry, make sure to quickly decide which team you want to cheer on before the season starts. The teams in the area include The New York Yankees and The New York Mets Major League Baseball teams, The New York Rangers, The Buffalo Sabres, and The New York Islanders National Hockey League teams, The New York Knicks and The Brooklyn Nets National Basketball Association teams, and The New York Giants, The New York Jets, and The Buffalo Bills National Football League Teams. If one of the reasons you're looking to move to New York, NY is for the sports, it's a great reason to do so. Other states with as many sports teams as New York include California, Florida, and Texas if you're relocation relies on sports being a priority!
Spend time outdoors. 
Even though New York City is described as an urban jungle for its mass amounts of skyscrapers and giant buildings, the city also has access to many popular parks and outdoor activities. With 14 miles of public beaches, there is certainly more to the city than just concrete and busy streets. Plus, the city is only an hour and 42 minutes away from The Hamptons, and four hours and 41 minutes away from the Adirondack Mountains, making for the perfect weekend getaways.
Check out these local favorite parks in New York City: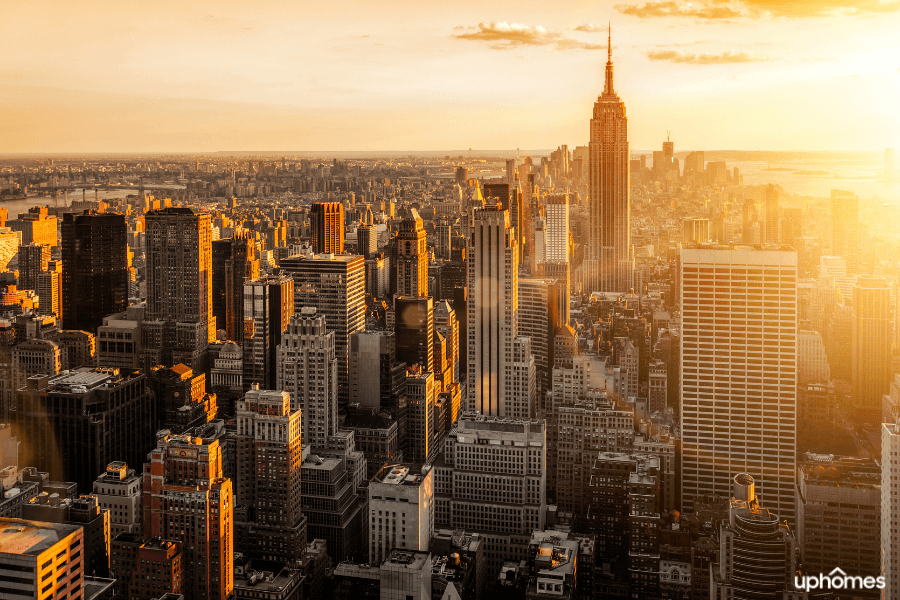 There are plenty of tourist attractions.
Millions of tourists flock to New York City every year to get a taste of its food and its culture. Featuring many famous landmarks and popular attractions, New York City has no shortage of things to do and places to visit. From watching a live performance on Broadway to shopping in Times Square, there are just some tourist attractions that have to be visited at least once when becoming a resident.
Check out these popular tourist attractions local to New York City:
The food scene is iconic.
The food in New York City is out of this world. Eat homemade bagels every morning for breakfast, find pizza on every street corner, and end each day with a big slice of New York cheesecake. Named as one of the top foodie destinations in the country, living in New York City will certainly do wonders for your taste buds. In order to get the most out of the big city food experience, make sure to participate in NYC Restaurant Week which happens twice a year. Featuring more than 300 of the best restaurants in the city, this is a great way to try new foods at an affordable price.
Check out some of these local favorite restaurants in New York City:
Moving to New York City - The Bottom Line
Whether you are searching for bigger career opportunities or are looking for a new adventure, moving to New York City is a good idea. Full of never-ending entertainment options, amazing nightlife, and an abundance of cultural hotspots, there is never a dull moment. While the city may not be as cheap as you may have hoped, there are still nice and great areas to live in that fulfill the stereotypical New York lifestyle.
If you decide that buying a home in the city works best for you and your family, then make sure to reach out to one of our knowledgeable and friendly Realty Specialists before moving to assist you through the home buying process. With the help of our team, find a home that meets your needs and budget. Contact us today to find your dream home in New York City!
#blog-moving-new-york-cta#

Find your new home
Search real estate and homes for sale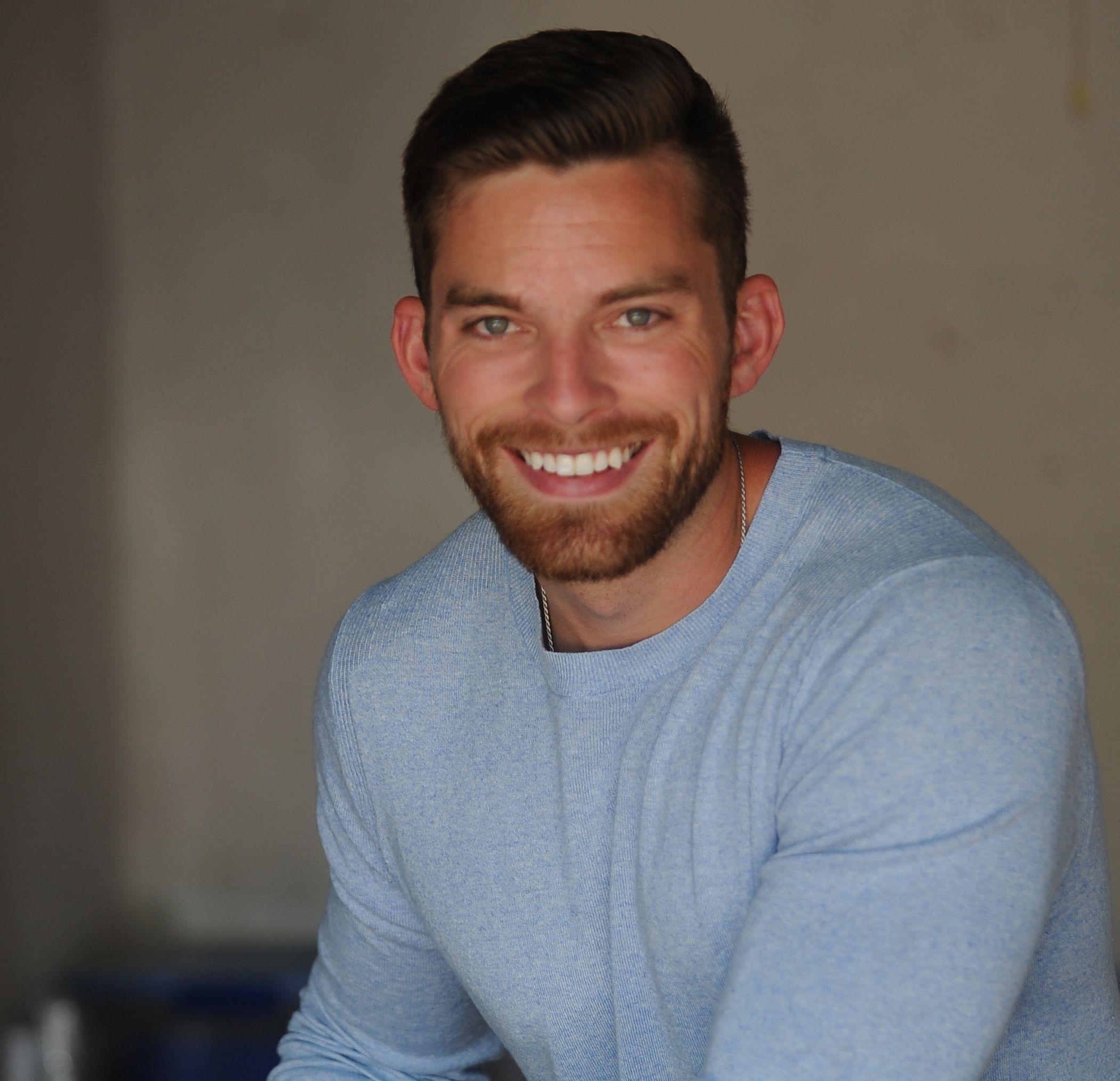 Ryan Fitzgerald
Hi there! My name is Ryan Fitzgerald, and I am a REALTOR®. My goal is to help you learn more about real estate through our Real Estate Blog! Hopefully, you enjoyed the above blog post and it found a way to provide help or value to you. When you're ready to buy or sell a home of your own let us know here. Please feel free to join the conversation by dropping us a comment below.