5 Best Places to Live in New York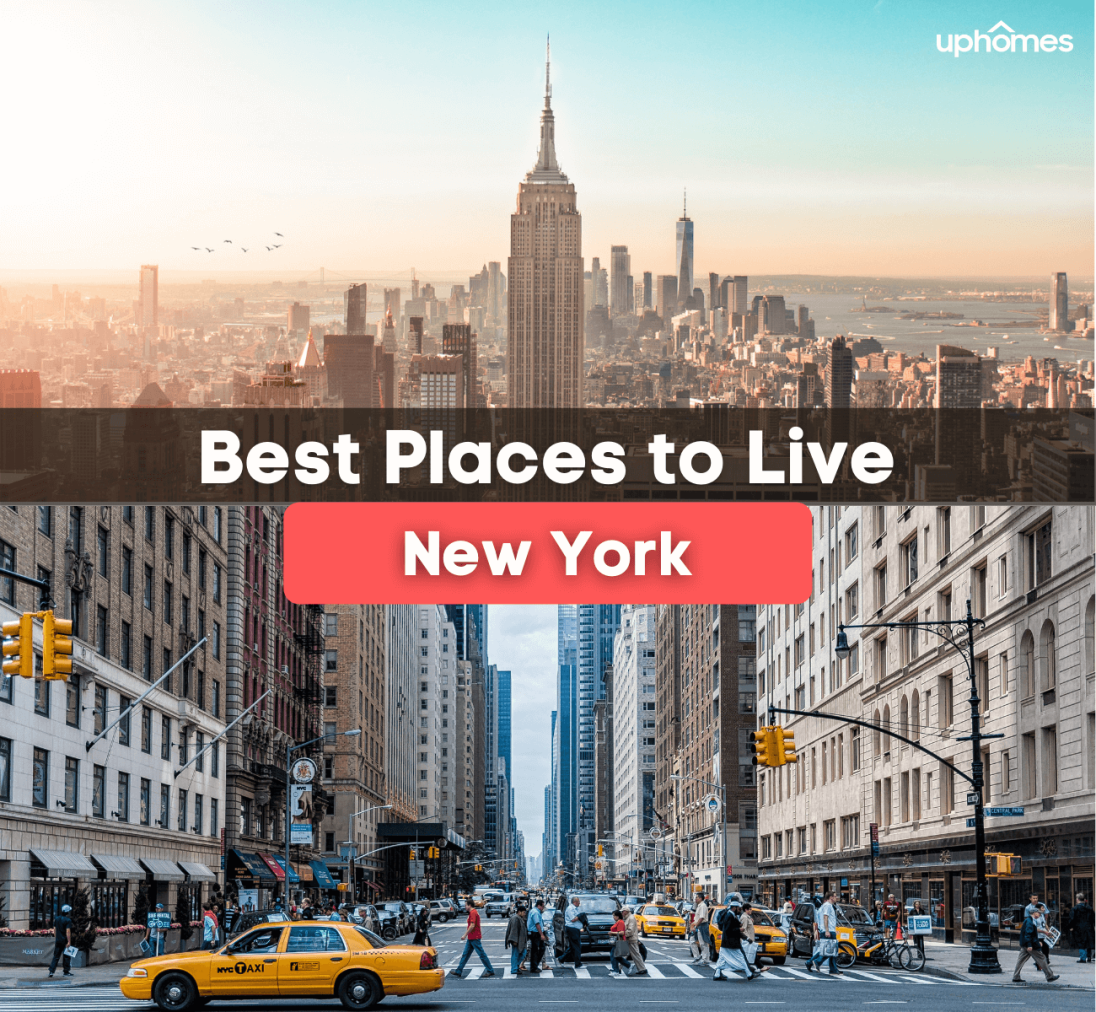 5 Best Places to Live in the State of New York
What are the best places and cities to live in New York?
Do you have an empire state of mind? With miles of beautiful terrain, breathtaking natural wonders, and magnificent historical architecture, it is no surprise that over 20 million people call New York State home. Even though the COVID-19 Pandemic may have forced residents to seek more affordable living options, it seems that now more people are deciding to move to New York State than ever before. From giant cultural hubs to smaller and more relaxed cities, New York State is certainly one of the most diverse states in the country. With no shortage of business opportunities and higher education institutions, living a life that is happy and successful is a common occurrence among young professionals and families.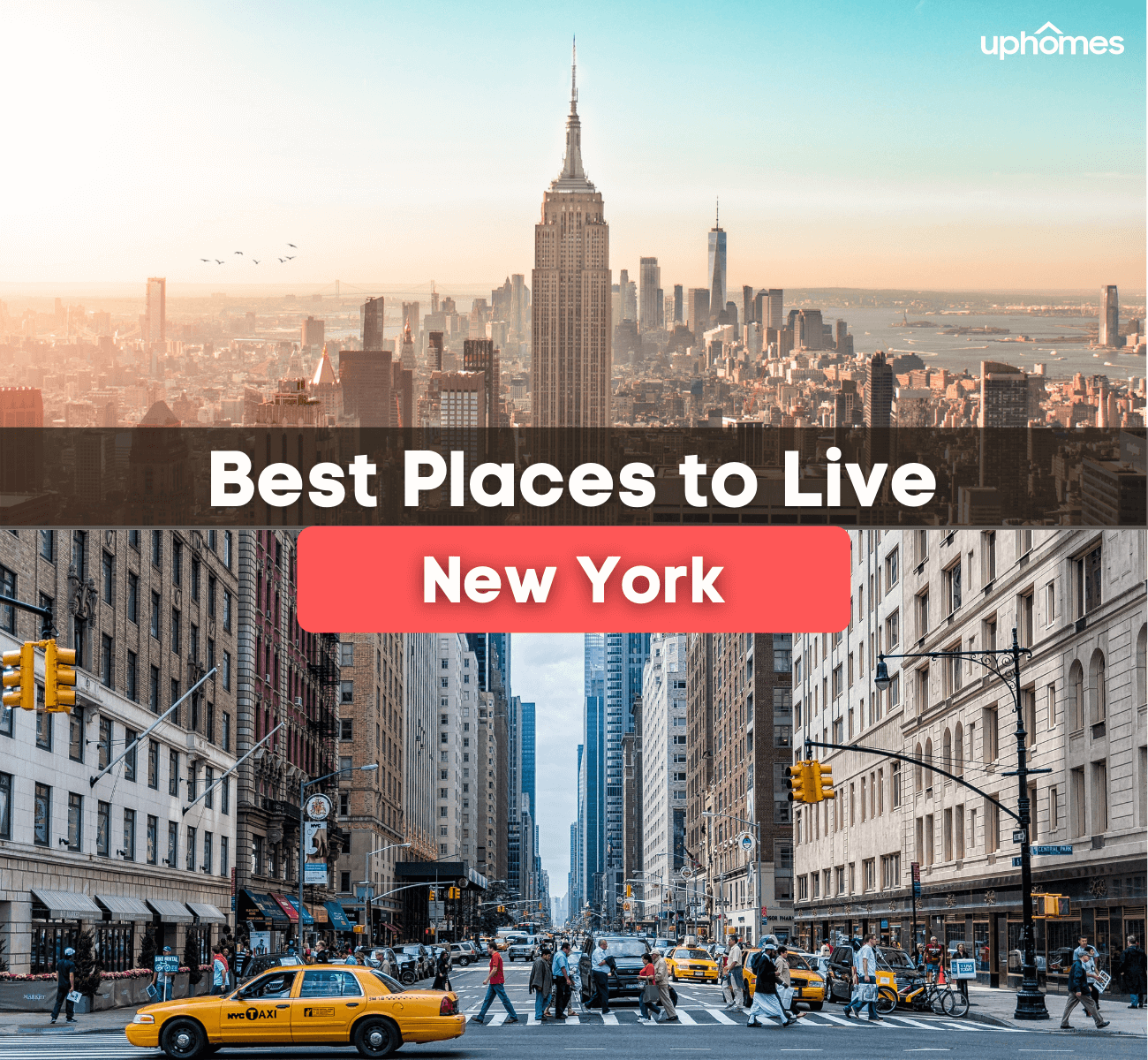 With a lifestyle that balances a perfect mixture of work and play, it is easy to see why New York State is such a desirable place to live. If you are one of the many that have decided to adventure to the Empire State then you have come to the right place. By factoring in safety, affordability, and overall quality of life, our team has comprised this city guide to help you decide where you belong. While there may be many cities to choose from, it is important to first consider what you desire most in a new home and community.
Read on to learn more about the 5 Best Places to Live in New York State (No particular order)!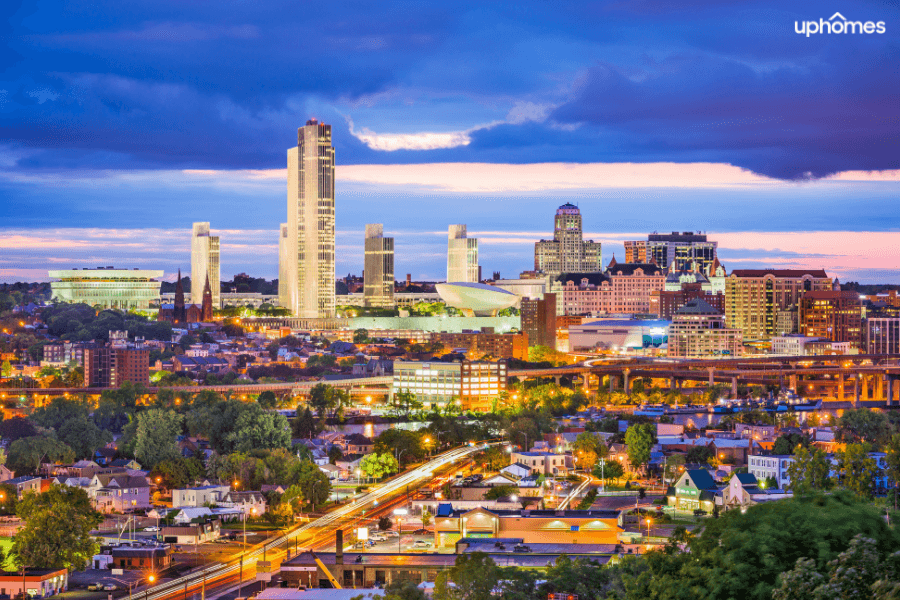 Albany
As the state capital, the city of Albany certainly has a lot to live up to. Found only 150 miles away from the popular New York City, Albany is situated on the west bank of the Hudson River. Ranking in the top 50 among the largest metropolitan areas in the United States for its high quality of life and strong job market, Albany is definitely one of the top cities in the state to call home. Its ability to maintain an exciting and fun downtown district alongside a commercial center is one of its most impressive qualities. Plus, even though it is known as a large and progressive city, the area is not as expensive or as crowded as other similar areas.
Albany is often referred to as the Tri-City area since it is separated into smaller areas including the cities of Troy and Schenectady, New York. The average age of residents in Albany is around 40 years old which means that the population is aging and more established. Since the community is friendly and tight-knit, this is also a great place to raise a family and retire. For those that work, Albany is known to have a higher average income than the national average.
Local Albany Favorites: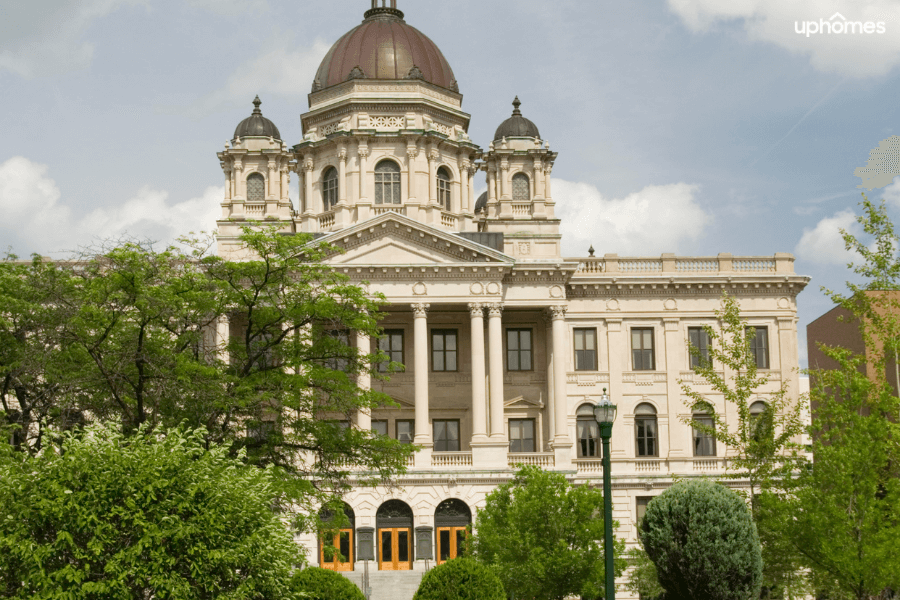 Syracuse
For those that do not know, the city of Syracuse receives more than 120 inches of snow per year. If you are moving here from a warmer climate then you need to invest in a heavy-duty snow shovel and warm winter clothing. While New York State may be no stranger to snow, Syracuse often gets more than it bargained for. Even though the snow may be one of the most distinguishing features of the city, it is also one of the most affordable places to live in the state compared to other similar areas. Due to its lower cost of living, young adults, families, and retirees make up a good portion of the population. In fact, 24.9% of residents are under the age of 20 and 27.7% of residents are between the ages of 45 and 64.
As the fifth most populous city in the state, Syracuse provides the perfect mix of urban and suburban living to its residents alongside safe and sought-after neighborhoods. Plus, with access to the great outdoors, spend the day at an award-winning winery, try out a new hiking trail, or put the snow to good use by skiing and snowboarding. Not only is this a great place to live with many things to do, but its location in central New York makes it only a four-hour drive to New York City and a three-hour drive to Buffalo.
Local Syracuse Favorites: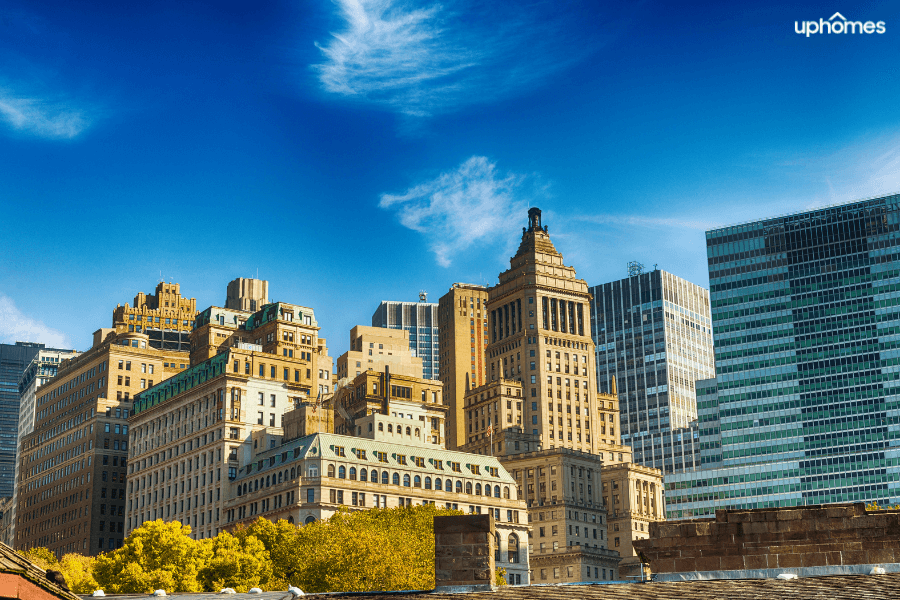 Buffalo
Buffalo is the second-most populous city in New York State and remains an industrial hot-spot. Located on Lake Erie, Buffalo is a prime waterfront destination that is only 20-miles away from Niagra Falls and is considered to be the best town to live in upstate New York. Even though this industrial city took a major hit during the Great Depression back in the day, the area has been making a comeback over the years as more businesses decide to call Buffalo home. While this may be a major city, the small-town and welcoming feel that it provides its residents is one of the major draws to the area. Plus, housing costs, utilities, groceries, and health care costs are all below the national average which makes this an affordable place to live in New York State.
One of the main things that the locals love to do is watch and support the local sports teams. Even if the weather calls for ice and snow, residents can be seen cheering for The Buffalo Sabres National Hockey team and The Buffalo Bills National Football team. There are also many awesome cultural attractions, historical sites, and outdoor activities that keep residents busy. While the median age in Buffalo is 40.8 years old, there is a large number of students that live here due to the number of families that can be found living in the area.
Local Buffalo Favorites: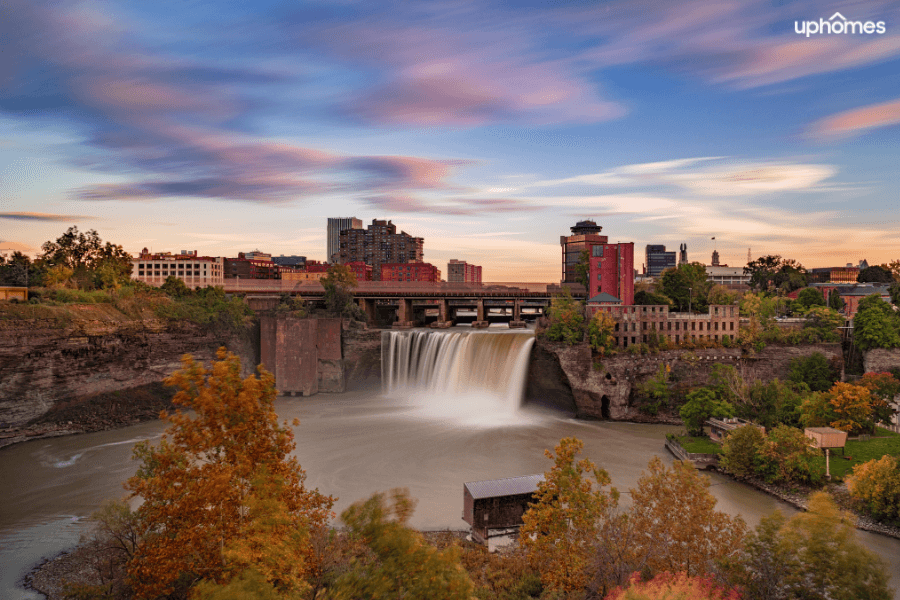 Rochester
Found in Monroe County in northwestern New York, the city of Rochester is the third most populous city in the state. Located on Lake Ontario, Rochester is a unique city that is steeped in history and culture. While many residents tend to gravitate towards the suburbs instead of living in the downtown area, many single-family homes that are available are over 100 years old. Since most buildings are undergoing recent massive renovations, the city is witnessing a spike in growth and interest in innovation.
The residents of Rochester are known to be kind and friendly to neighbors and are always willing to lend a helping hand. With a cost of living that is affordable and below the national average, Rochester is considered a great place to raise a family. In fact, much of the population is made up of children that are under the age of 20. Since the area is famous for its long and cold winters, it is recommended that you like snow before making the final decision to move here.
Local Rochester Favorites: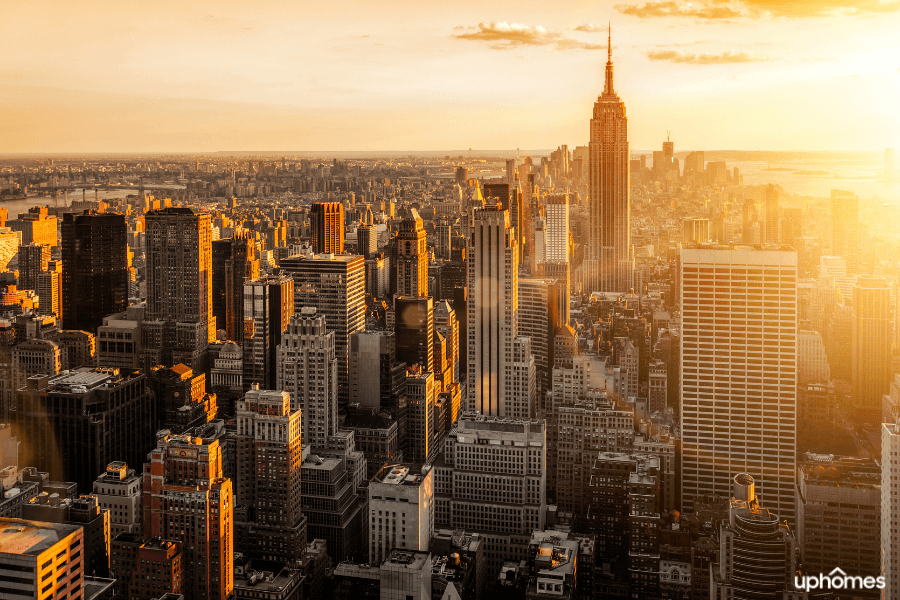 New York City
New York City is the city that dreams are made of. Nicknamed "the city that never sleeps," New York City is always moving and running forward. Home to the countries tallest skyscrapers and highest cost of living, living in New York City is not for the faint of heart. A leader in business, fashion, trends, and culture, New York City is truly the land of opportunity. From Wall Street to Grand Central Station, there is never a dull moment in the most populous city in the United States. Separated into boroughs, residents have learned to classify each borough based on certain characteristics. Manhattan, Queens, Brooklyn, the Bronx, and Staten Island are all unique places to live within the city. We put together a list of the best places to live in New York City as well for those looking for help deciding on where to live. More than half of residents are single and the median age of residents is 38 years old. Plus, more than one-third of residents were born outside of the United States which makes New York City a culturally diverse hub and international destination.
Local New York City Favorites:
Best Cities in New York - The Bottom Line
No matter where you decide to live in New York, there is no wrong answer. Whether you choose to live in upstate or downstate only depends on personal preference but both are good places to live. The cities that made this list are considered the best in New York State and range in price points. Even though New York City is the most expensive city, there are still cheaper and affordable options available. Once you have decided which place in New York State is best for you, reach out to one of our Realty Specialists to help you find the home of your dreams. Contact us today!
#blog-moving-new-york-cta#

Find your new home
Search real estate and homes for sale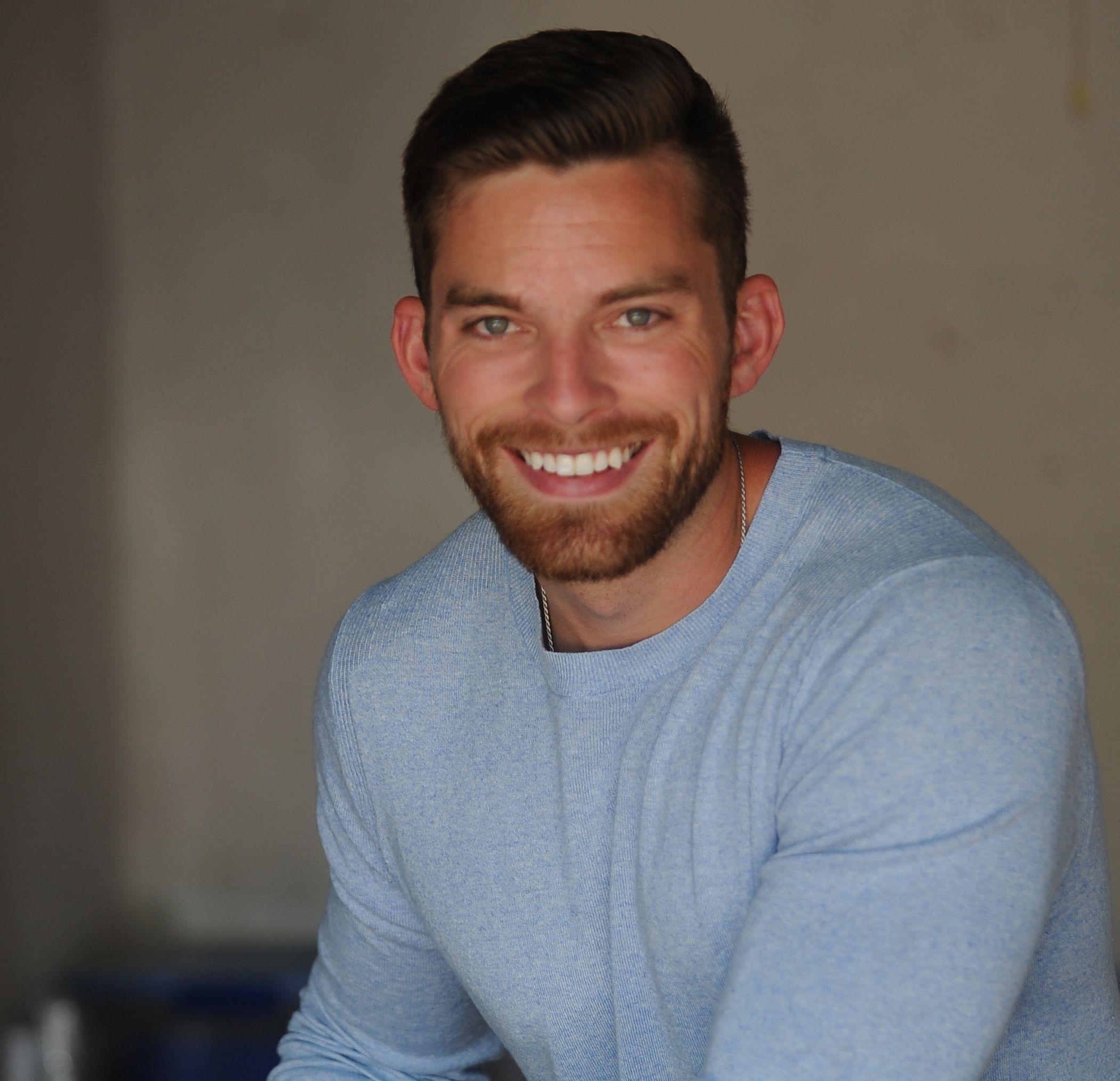 Ryan Fitzgerald
Hi there! My name is Ryan Fitzgerald, and I am a REALTOR®. My goal is to help you learn more about real estate through our Real Estate Blog! Hopefully, you enjoyed the above blog post and it found a way to provide help or value to you. When you're ready to buy or sell a home of your own let us know here. Please feel free to join the conversation by dropping us a comment below.