Life in Buffalo: 10 Things to Know BEFORE Moving to Buffalo, NY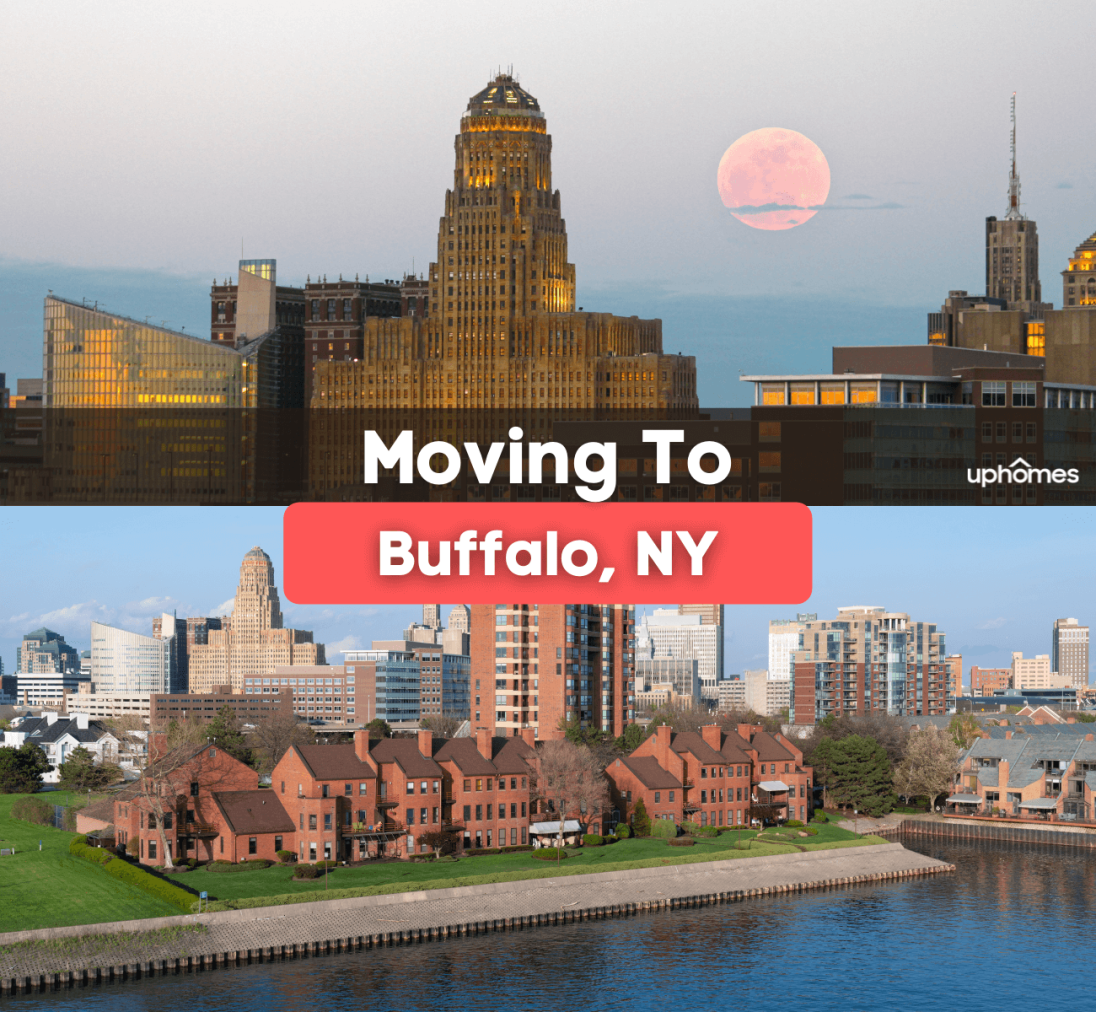 Moving to Buffalo, NY
Are you moving to Buffalo? Then this is your go-to guide to living in Buffalo, New York!
Buffalo, New York is located on the eastern side of Lake Erie near Niagara Falls and the Canadian border. As the second-largest city in New York State, Buffalo has more than one million people living in its metropolitan area. In fact, research has shown that the population has increased by 107% since the COVID-19 Pandemic. Coined the nickname "The City of Good Neighbors," Buffalo is notorious for its friendly residents and welcoming sense of community. With its growing population and diverse culture, it is understandable how Buffalo has become such a desirable location for young professionals and families.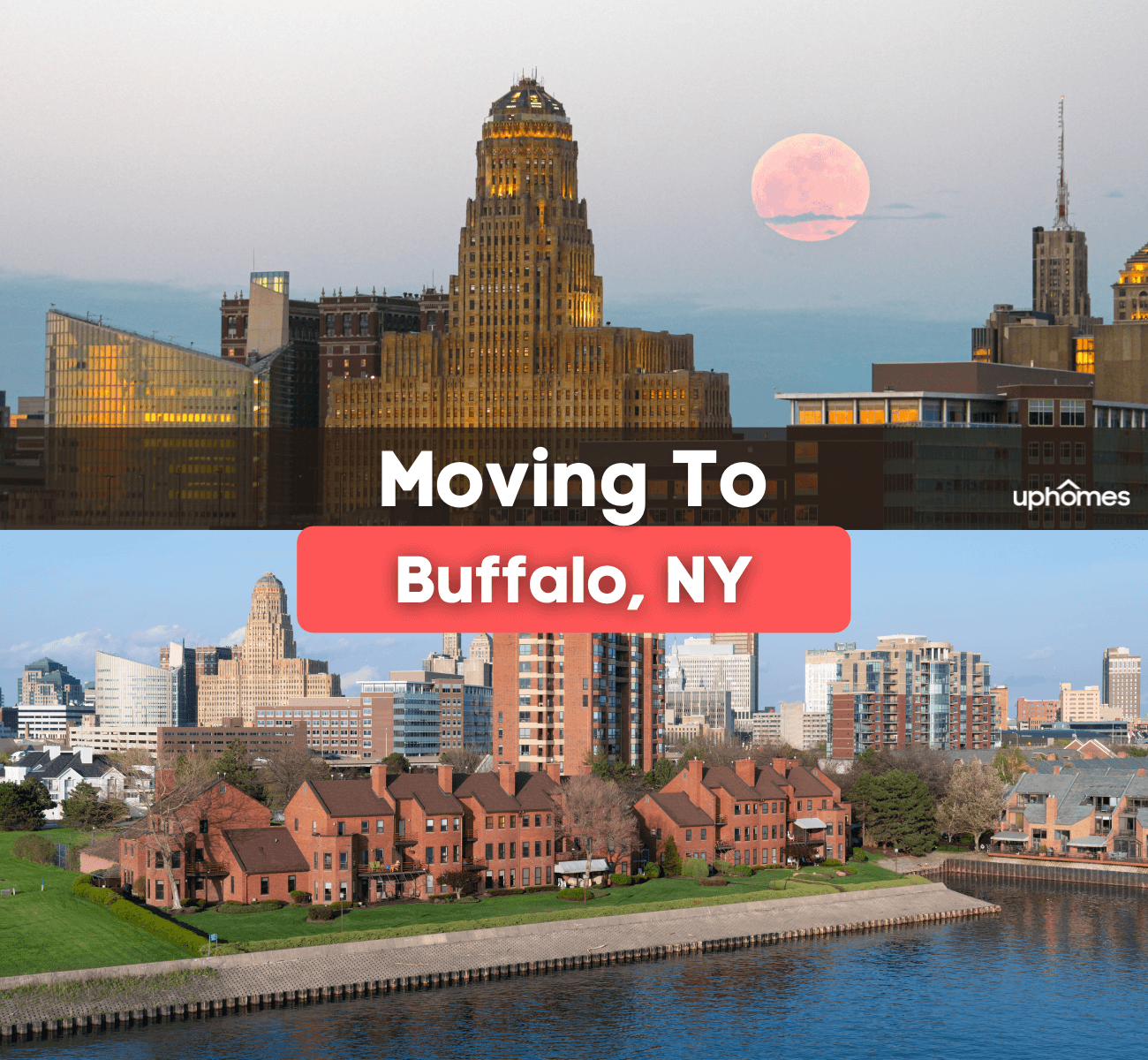 Best known for its exciting nightlife, affordable housing, and manufacturing industries, Buffalo is a great place to live for people from all different backgrounds. Considered to be one of the best places to live in New York, many people are moving to Buffalo for its affordability, education opportunities, and employment options. Providing its residents with a mixture of urban and suburban living, Buffalo knows how to blend big-city perks with all of the conveniences of suburban life.
If you are thinking about moving to Buffalo then you have come to the right place. While relocating to a new area can be stressful, this guide was created to help you decide if moving to Buffalo is the right choice for you. By highlighting all that you need to know about Buffalo while providing you with the pros and cons of this new city, the goal is to make the moving process go as smoothly as possible.
Read on to learn more about the 10 things to Know BEFORE Moving to Buffalo, NY!
Affordable cost of living.
One of the best things about living in Buffalo is its affordable cost of living compared to other similar areas. While most cities in New York State are known to be expensive, the city of Buffalo has a cost of living that is 4% lower than the national average. Even though property, income, and sales taxes are high in Buffalo, the city is still 27.63% less expensive than living in New York City. In order to live comfortably in Buffalo, an individual should be making at least $30,000 annually. The average income annually in Buffalo is $43,368 while top earners make up to $59,234. While the average income here is less than the national average, residents are able to save on daily living expenses including groceries, transportation, utilities, and healthcare. The minimum wage is set to increase from $12.50 to $13.20 by the end of 2021.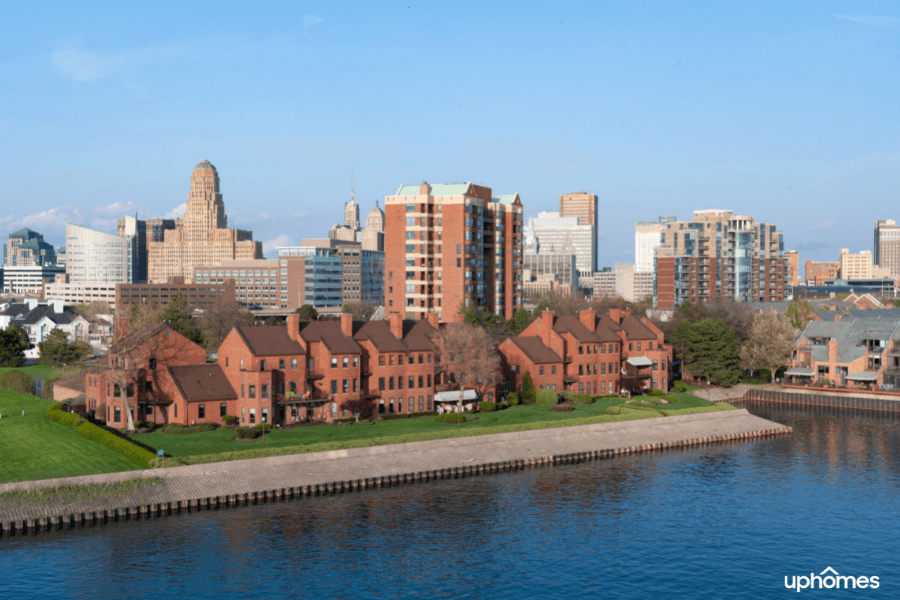 Competitive housing market.
Did you know that 60% of residents living in Buffalo choose to rent instead of owning their own homes? While the housing market may be affordable in Buffalo, homes are short in supply and tend to sell very fast. Due to its slowing sales, low inventory, and rising prices, renting is becoming a popular choice among residents. Plus, with its growing population of college students, affordable rental properties are one of the top reasons that people are deciding to move to Buffalo.
For those that do decide that owning a home is the better option, there are plenty of safe and affordable neighborhoods to choose from. Deciding on where you decide to live in the city will depend on what deals will be available. Housing prices are known to be higher the closer to Downtown Buffalo and nearby popular amenities. Over the last year, the average home price has increased by 10% and is expected to increase by another 4.4% within the next year. For those wondering how much it costs to build a house, the average price for a custom-built home in Buffalo averages at about $95 to $150 per square foot.
Strong economy, strong job market.
If you are moving to Buffalo in search of a job, then you should be able to find just the right job for you in no time. With a current low unemployment rate of 5.7%, Buffalo has been witness to steady job growth over the years and continues to flourish. Instead of relying on one single industry to run the cities economy, the city has many diverse sectors that attribute to Buffalo's growth and expansion. Western New York State in particular is known for its technology and research sectors as well as its manufacturing.
The most popular industries in Buffalo include manufacturing, healthcare, retail, technology, labor, education, financial services, and hospitality. Some of the major employers in the area are M&T Bank, Catholic Health Systems, Delaware North, Kaleida Health, and Rich Products. There is also a large General Mills plant in Downtown Buffalo that leaves the streets smelling like the famous breakfast cereal Cheerios. Even though there may be low earning power in Buffalo for workers, there is certainly no shortage of job opportunities.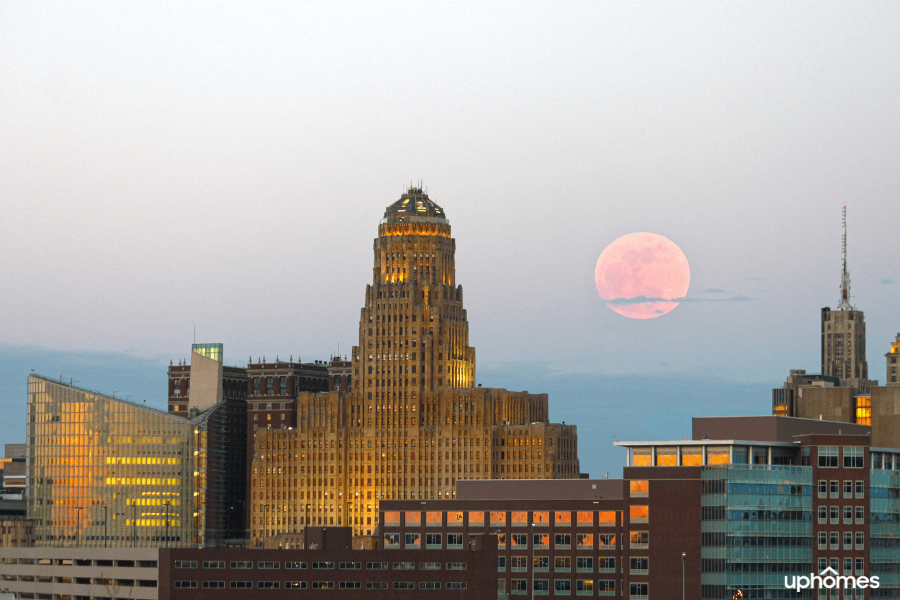 Cold winter weather.
Known to have a humid and continental climate, the residents living in Buffalo can expect warm and sunny summers alongside freezing and snowy winters. Due to the cities location to the Great Lakes, the weather in Buffalo is heavily influenced by Lake Erie year-round due to water temperature changes. Experiencing 155 days of sun per year, Buffalo also receives 39 inches of rain on average and 85 inches of snow on average. Since the national average only receives 28 inches of snow per year, the snowstorms in Buffalo can sometimes be hard to handle for new residents. Before moving, make sure to invest in a quality snow shovel and prepare for icy conditions.
The months of June, July, and August are considered to be the most pleasant months where the daily temperatures range from 70 degrees to 85 degrees Fahrenheit. Meanwhile, the months of December and January are the least comfortable months where the average low temperature is 17 degrees Fahrenheit. January is also the snowiest month in Buffalo.
Beware of crime.
While Buffalo has its fair share of safe areas and nice neighborhoods, the crime rate in the city is above average and is something to be aware of. The crime rate in Buffalo is actually 88% higher than the national average which makes the city one of the highest crime cities in the United States. With a crime rate of 44 per one thousand residents, a resident's chance of becoming a victim of crime is one in 23. Violent crimes in Buffalo are 174% higher than the national average while property crimes are 73% higher than the national average. When searching for a home in Buffalo, make sure to do extensive research beforehand to ensure that you move to a safe neighborhood.
Public transportation is everywhere.
Known for its high walkability scores close to the city center, Buffalo has a large number of residents that do not own their own vehicles. Due to this, many residents tend to rely on the public transportation system that is provided by the city. The Niagra Frontier Transportation Authorityis responsible for the public transportation that serves the Buffalo and Niagara areas. The Buffalo Metro Rail is a rail system that operates between Downtown Buffalo and The University at Buffalo and is a popular form of transportation. There are also many bus routes that run every 15 minutes to popular destinations in the city.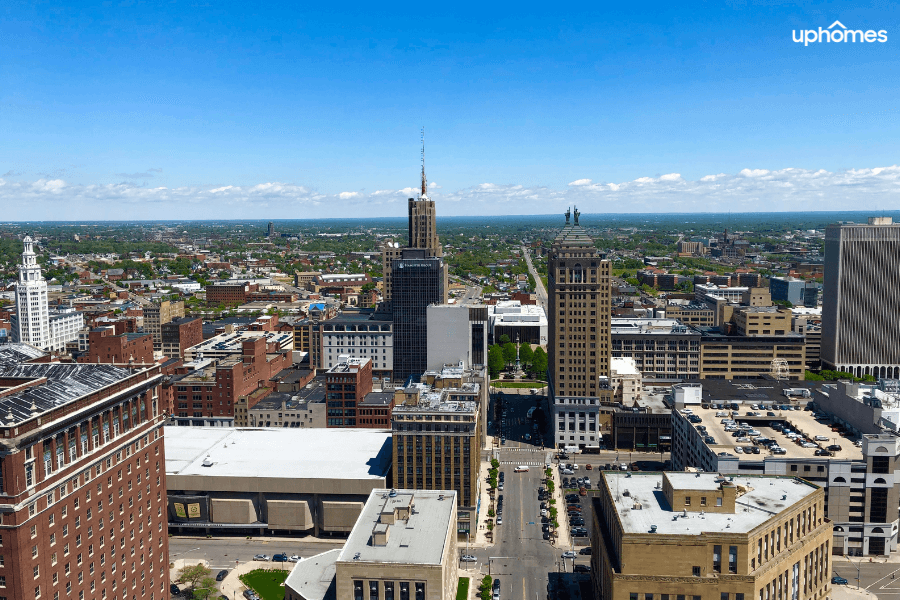 Great education opportunities.
Buffalo is home to many great public school districts including the Buffalo City School District, Clarence Central School District, Williamsville Central School District, and Amherst Central School District. With school-aged children making up just over 14% of the cities population, Buffalo prioritizes education. Home to multiple schools that were ranked among the top schools in New York State, parents can rest easy knowing that their children are receiving the best education possible. Some of the best schools in Buffalo include Sheridan Hill Elementary School, Mill Middle School, and Maryvale High School.
For those seeking higher education opportunities, The University at Buffalo is a top choice among residents since it was ranked among the top colleges in the nation. Other higher education institutions in the city include Canisius College, Bryant and Stratton College, and SUNY Buffalo State College. New Residents can take advantage of in-state tuition status after living in Buffalo for one year.
Amazing food.
Considered to be one of the best food cities in the nation, Buffalo embraces both unique flavors and traditional dishes. From classic comfort foods to authentic fusion recipes, Buffalo has an extensive flavor profile that will appeal to even the pickiest of eaters. Some of the most famous foods in Buffalo include pizza, Buffalo wings, and carved roast beef sandwiches. Find the locals dining at high-end restaurants, small cafes, and even festive food trucks.
Check out these local favorite restaurants in Buffalo, NY: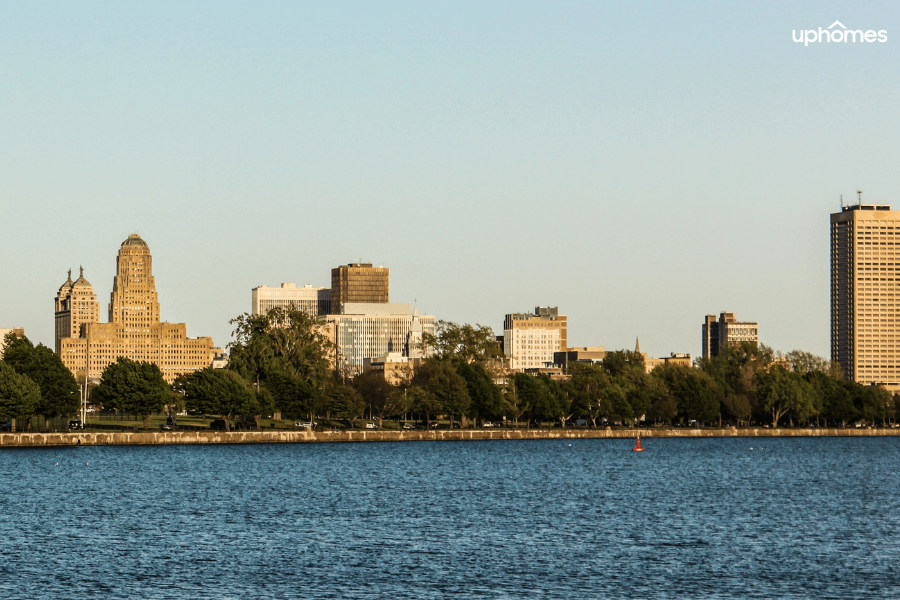 Explore the great outdoors.
Located close to the waterfront, Buffalo embraces the great outdoors through its extensive park system, many waterfalls, beautiful hiking trails, and breathtaking natural features. Whether you like to go biking, fishing, camping, or rafting, Buffalo offers a variety of exciting outdoor activities that will appeal to anyone.
Check out these outdoor adventures in Buffalo, NY:
Exciting nightlife scene.
Buffalo has a lively and fun nightlife scene that always keeps its residents entertained after a long day of work. From its many bars, nightclubs, and live music venues that line the streets, grabbing a drink with friends is easy and convenient.
Check out these local favorite bars in Buffalo, NY:
Moving to Buffalo Pros and Cons:
Pros
The people are friendly

Enjoy life by the waterfront near Lake Erie

Have access to top education

Experience a high quality of life

Living in Buffalo is less expensive than living in New York City

The food is amazing

There is always something to do
Cons
Winters are cold and snowy

Taxes are high

Low earning power

High poverty rate

High crime rate
Moving to Buffalo, NY - The Bottom Line
With its growing population and affordable cost of living, moving to Buffalo is definitely a good idea. Even though the crime rate may be bad and the snowstorms may be inconvenient, the cities friendly locals and beautiful scenery make Buffalo a good place to live. If you have decided that Buffalo is the city for you and want to buy a home of your own, reach out to one of our knowledgeable and professional Realty Specialists to guide you through the home buying process. Our team is here to help you in any way that we can. Contact us today to find your dream home in Buffalo, New York!
#blog-moving-new-york-cta#

Find your new home
Search real estate and homes for sale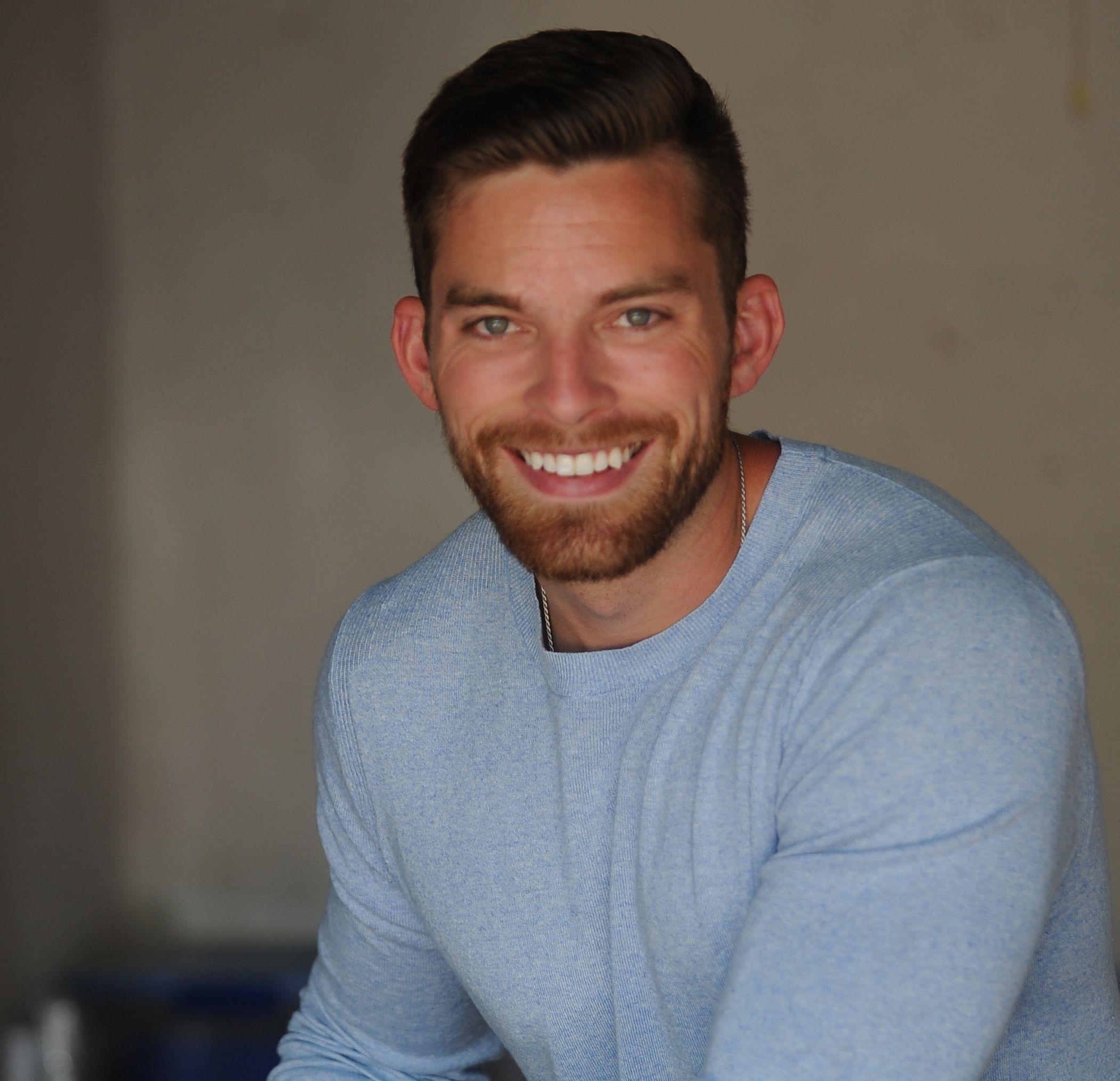 Ryan Fitzgerald
Hi there! My name is Ryan Fitzgerald, and I am a REALTOR®. My goal is to help you learn more about real estate through our Real Estate Blog! Hopefully, you enjoyed the above blog post and it found a way to provide help or value to you. When you're ready to buy or sell a home of your own let us know here. Please feel free to join the conversation by dropping us a comment below.