How Much Money Does It Cost to Build a House?
How Much Money Does It Cost to Build a House?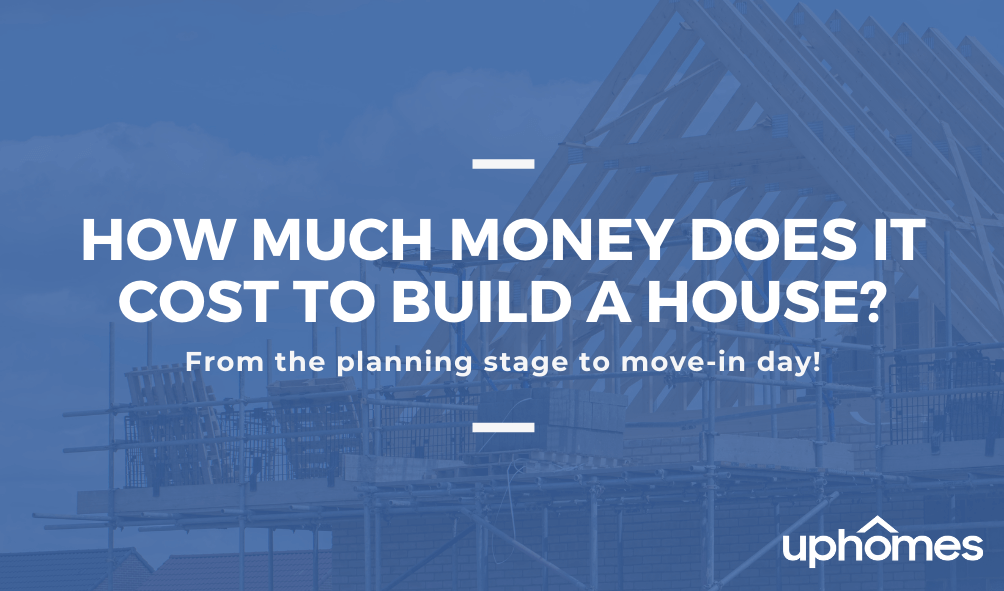 Wondering how much money it costs to build a house? You're not alone. Owning a house has always been a big part of the American dream, and building one can be fun! There were 6.8 million single-family homes built between 2009 and 2019, including 1.53 million custom homes.
Are you considering building your own home? If so, it's easy to get caught up in the possibilities. There are so many options and you can have almost anything — as long as you can afford it. New Construction Homes are some of the most popular items for home buyers.
It's also easy to get overwhelmed by the many choices and the overall cost to build a house. Fortunately, there are options if you want to keep the price lower. You might even consider a tiny house! Some folks even consider building a house themselves thinking it's the cheapest option.
Once you consider the average cost to build a house, you might decide it's better to buy an existing new-construction home. Either way, we are here to help you understand how much money it costs to build a house!
The Planning Stage
The first step for building a house is to draft plans. The cost to create a blueprint and building plans will vary depending on the size of your house and whether you choose a custom plan or a developed lot. If you work within a developed lot you'll save up to 15% over a custom home design. Knowing what you're looking for in a home will go a long way in the planning stage of buying a home.
Working with an architect costs around $1.50 - $2.50 per square foot, and adds about $5,000 overall to your costs. Working with a drafter is cheaper, and may cost around $1,800.
As you create your home design, make sure you think about both your current needs and your future plans. A growing family will need a different design than a couple whose children are leaving the nest. Here are some new construction home buying tips to consider as you begin the process!
Having poor design is not only uncomfortable, but it can also cost you a lot of money in the long run. If you have to renovate or move sooner than you expect, it will defeat the purpose of designing your dream home.
Most of all, be sure to plan plenty of storage space and enough outlets in each room!
Buying Land and Pouring a Foundation
Once you've made a plan, it's time to break ground on your new home. Buying the land, if that isn't included, is an additional expense. Make sure you choose a property with access to utilities and proper drainage. The right type of soil as well. In fact, this is one of those times a Real Estate Agent is definitely worth it.
If you build a tiny home, you may decide to put it on a plot of land and a foundation as well, but of course, you'll need much less space.
Don't forget about the permits and fees you'll need to pay before you start building. Check the zoning laws and ensure you can build the home you're dreaming of.
Finally, hire a land surveyor to ensure there aren't problems with accessibility or other claims. A land surveyor will run you a few hundred dollars.
Pouring a foundation for a regular home can range anywhere from $4,500 to $21,000, depending on whether you get a regular slab or decide to create a basement that you can finish later. The more structure and depth you need, the more expensive it will be.
For a tiny home, you can generally lay a foundation for $4 - $7 per square foot, or between $5,000 and $8,000. This will help your house be more stable and give you a permanent place to call home.
Materials and Labor
Approximately 75% of the cost of a traditional home build is in materials and labor. Labor costs will be relative to the size of your house, the contractor you choose, and the complexity of your build.
Make sure to get a variety of quotes, but don't stop there. You want to interview contractors and see who appears to be on top of their game. Ask specific questions about what subcontractors they use and how they handle slowdowns and other issues.
Check reviews before you move forward. Previous clients will be able to tell you if the contractor is professional, provides high-quality work on time, and has great communication. If you aren't satisfied with the answers, don't move forward.
You're spending too much on your dream home to work with a poor contractor who won't deliver what you need.
When you're building a tiny home, you can often secure the materials for between $14,000 and $55,000, depending on size and quality. Many tiny house advocates point out that you can build a home yourself, but think carefully before you do.
If you pay a professional to build your tiny home, it should take them around 120 hours. On the other hand, doing it yourself is closer to 480 hours. You're paying for expertise, quality, and craftsmanship.
You may decide that the shorter time to finish and the better construction is worth the cost!
The Land + Location You Build on Impacts the Cost
One of the biggest factors in the cost of building a house is where you decide to live. Different regions will have wildly different prices for everything from a slab foundation to marble countertops.
How much does it cost to build a house in different regions of the U.S.? Let's take a look.
The Northeast
The Northeast United States is one of the most densely populated areas in the country. As a result, the cost of building a home there is the most expensive.
People love living in states like New York, Connecticut, and Rhode Island because of the rich history of the area. It's also beautiful and hosts a variety of economic centers. Many people find it easier to find appropriate work in the Northeast than anywhere else.
The variety, the activity, and the challenge of living in major cities draw people to these states from all over the world.
You'll have a bigger challenge of finding land in the Northeast than in other regions. Materials and labor are also more expensive. Building a home here will cost, on average, $161.53 per square foot.
The West
"The West" covers a lot of space. States from California to Wyoming to Washington State all qualify. People love to live in the Western United States because the lifestyle is more laid back and simpler than the bustle of the big cities.
People who like open space and blue skies can find it in the West. Outside of populated metro areas, however, it can be hard to find work and opportunities. You'll probably find that building a home closer to a city makes the most sense.
Because the metro areas are the best places to build a home, building in the West costs around $139.48 per square foot.
The Midwest
A beautiful patchwork of farms, small towns, and small cities, the Midwest has a lot of natural beauty. You'll find that land is often cheaper than other areas — unless it's prime farming country — and the people are friendly.
People who settle in the Midwest enjoy the safety, slower pace of life, and affordable cost of living. It's a great place to raise a family and there are strong values of hard work and community.
While the Midwest isn't the least expensive place to build a house, it's close. You'll pay an average of $106.79 per square foot.
The South
We saved the best for last. We might be biased, but we truly think the South — especially Charlotte, North Carolina or Raleigh, North Carolina — are among the best places to live.
There's so much history, natural beauty, and a strong sense of community here. Great weather, mountains, beaches, restaurants, coffee shops, pizza places and with so many things to do Charlotte truly is a great place to live, work and play!
The South truly has it all. Humility, faith, history, and hard work — it makes us what we are. Best of all, the cost of living here is very affordable. When you build a home in the South, you'll pay an average of $100.10 per square foot.
The location of the home will have a large impact on its price.
Putting All The Costs Together
Once you've got the "bones" of your house built, it's time to put together the finishing touches. This includes appliances, roofing, flooring, fixtures, and finishes.
Your building a house cost will be significantly impacted by these choices, so there's a balance between luxury and budget.
Fixtures and Finishes
Many homeowners find that picking the fixtures and finishes is the most exciting thing about building a custom home. There's something about having everything exactly as you want it.
However, an expensive taste can mean the cost to build a house is much higher. High-end finishes like granite and marble will run between $40 - $100 per square foot, and hardwood floors are between $6 - $8 a square foot.
You'll want to decide where to focus your budget to get the most bang for your buck. You might decide, for instance, to create a high-end kitchen but use vinyl or laminate flooring in the living room and bedrooms.
There are a lot of ways to get materials that mimic more expensive options. Don't overlook the possibilities to get a great look for less cost.
Appliances
You might think of your appliance costs as the price you pay at the local home store. However, there's more to it than that. You also have to factor in infrastructure.
In other words, the wiring, gas lines, and plumbing you need to run are part of the price tag. You might not think there's much difference between a refrigerator that dispenses water and one that doesn't. However, when you think about the plumbing, it might be significant!
Appliances can run several thousand dollars for high-end models, so think carefully about what you truly need. If you entertain a lot, a double oven is perfect. However, if you rarely cook, a high-end chef's range is probably unnecessary.
Roofing
The roof is another expense that many homeowners don't think much about when they plan their build. However, it can be one of the most important elements of the entire building. After all, the roof protects everything underneath it!
There's a wide range of pricing for roofing depending on the materials you choose. You'll need to think about the region you live in and the weather conditions in the area as you consider options.
You'll pay an average of $7,300 for an asphalt shingle roof, where a solar-paneled roof is around $10,000 - $15,000. However, better materials — especially solar — can save you money in the long run.
Don't overlook your insulation either. Properly insulating the attic, walls, and crawlspaces will keep your home more comfortable. You'll also save money on energy bills over the life of your home.
Are You Ready for the Cost to Build a House?
As you can see, there are a lot of factors that influence how expensive it is to build a home. The cost to build a house depends on size, materials, and where you plan to live. You'll also want to budget for things like a home inspector who will look for issues with the home.
How much does it cost to build a house? Overall, the national average cost is $154 per square foot, but as you've seen, there are a lot of variables that can make that much higher or lower.
A tiny home is often less expensive, and range from $8,000 to $150,000 or more. The average is $45,000, or $100 - $200 per square foot. You also have to think about where you're going to place your tiny home if you decide to go that route.
A foundation or a trailer cost about the same, but with a trailer, you also need a vehicle that can safely tow your home. You can have a tiny home on wheels as well, but you still need land to put it on. Along the way you may find yourself experiencing cold feet, don't let this sway you, remember why you are buying the home!
Probably the biggest challenge you'll face with a tiny home vs. a traditional house is zoning. Many communities do not allow homes below specific square footage, making it impossible to place a tiny home there.
If building a home seems overwhelming, we understand. Many times you can buy new construction and get a lot of the same options without having to choose every detail. A new construction home may allow you to choose finishes, appliances, comfort options, and more.
If you're ready to look at new homes in the Charlotte, NC area, let us help. We have experience in this market and can match you to a home that meets your needs. Contact us today for more information!

Find your new home
Search real estate and homes for sale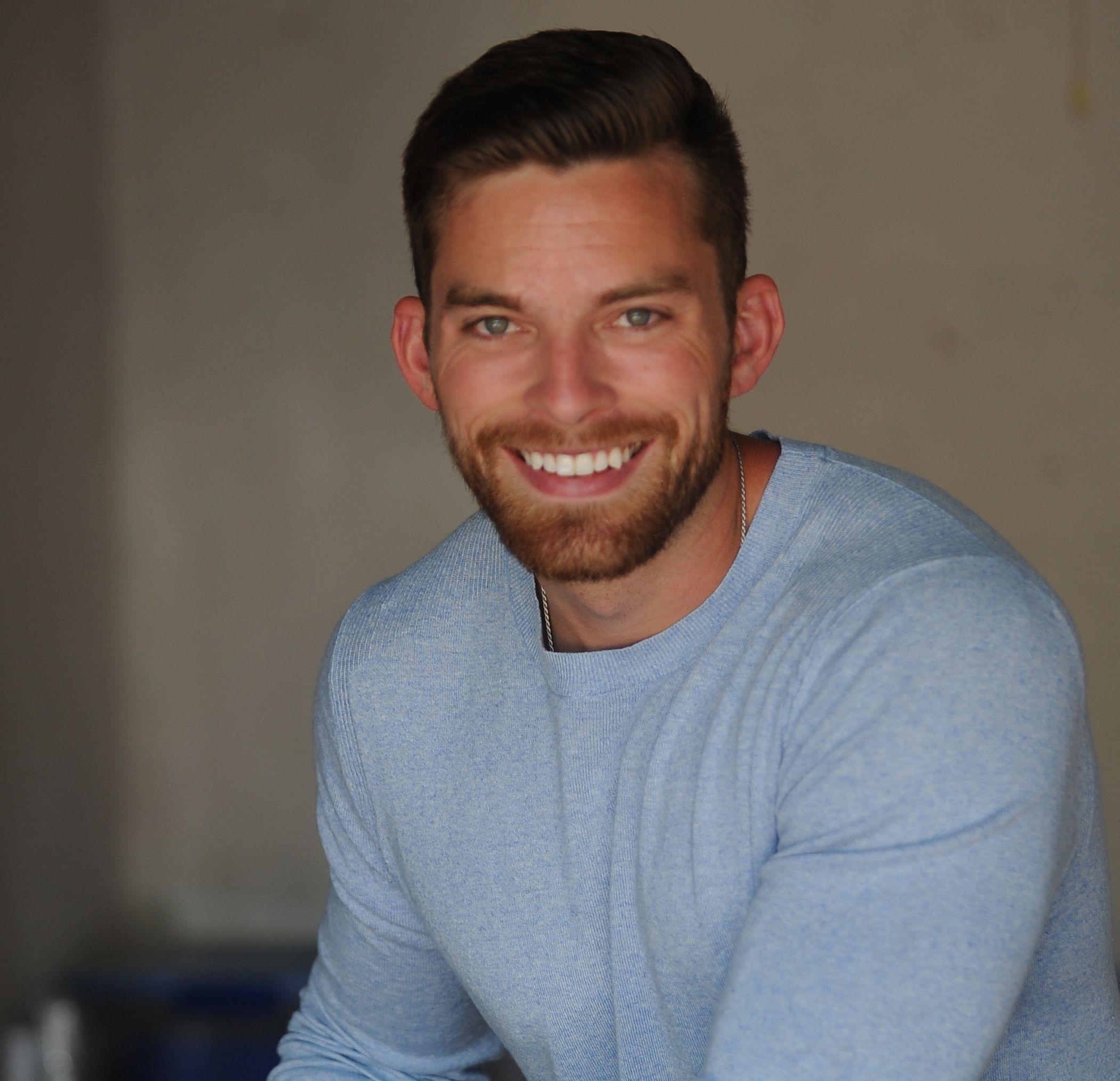 Ryan Fitzgerald
Hi there! My name is Ryan Fitzgerald, and I am a REALTOR®. My goal is to help you learn more about real estate through our Real Estate Blog! Hopefully, you enjoyed the above blog post and it found a way to provide help or value to you. When you're ready to buy or sell a home of your own let us know here. Please feel free to join the conversation by dropping us a comment below.