15 Things to Look For When Buying a House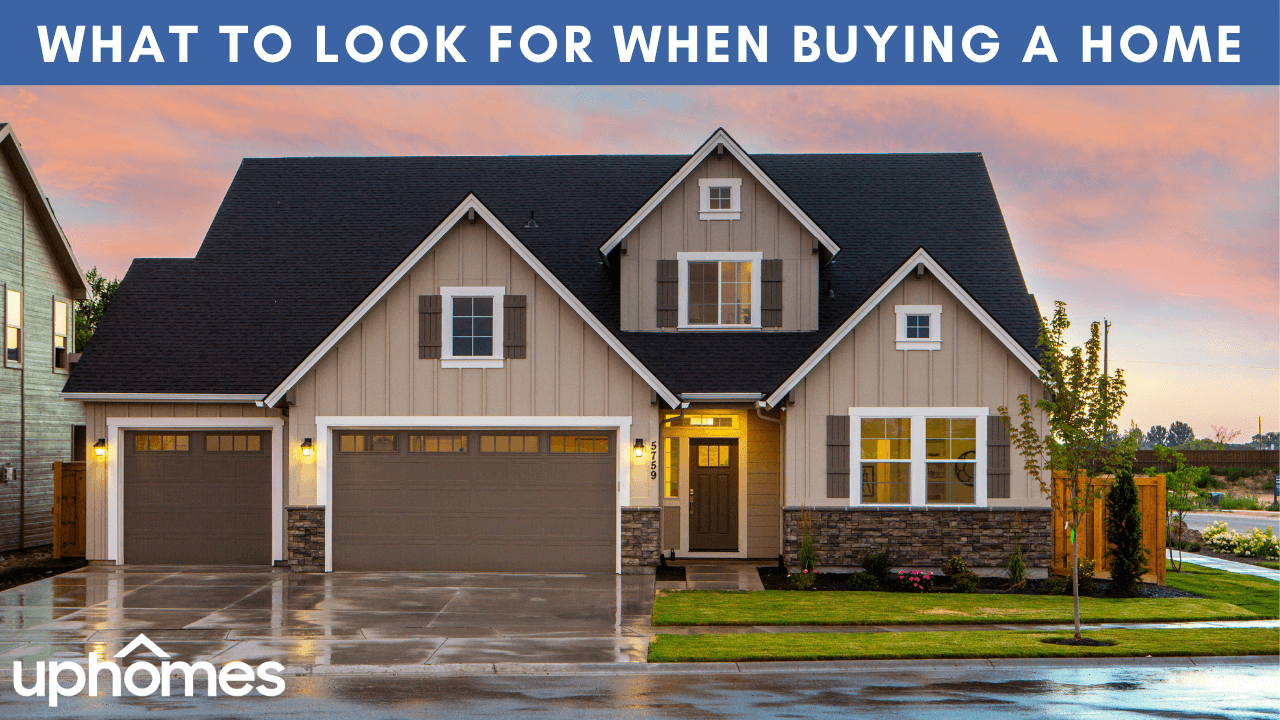 What to Look for When Buying a House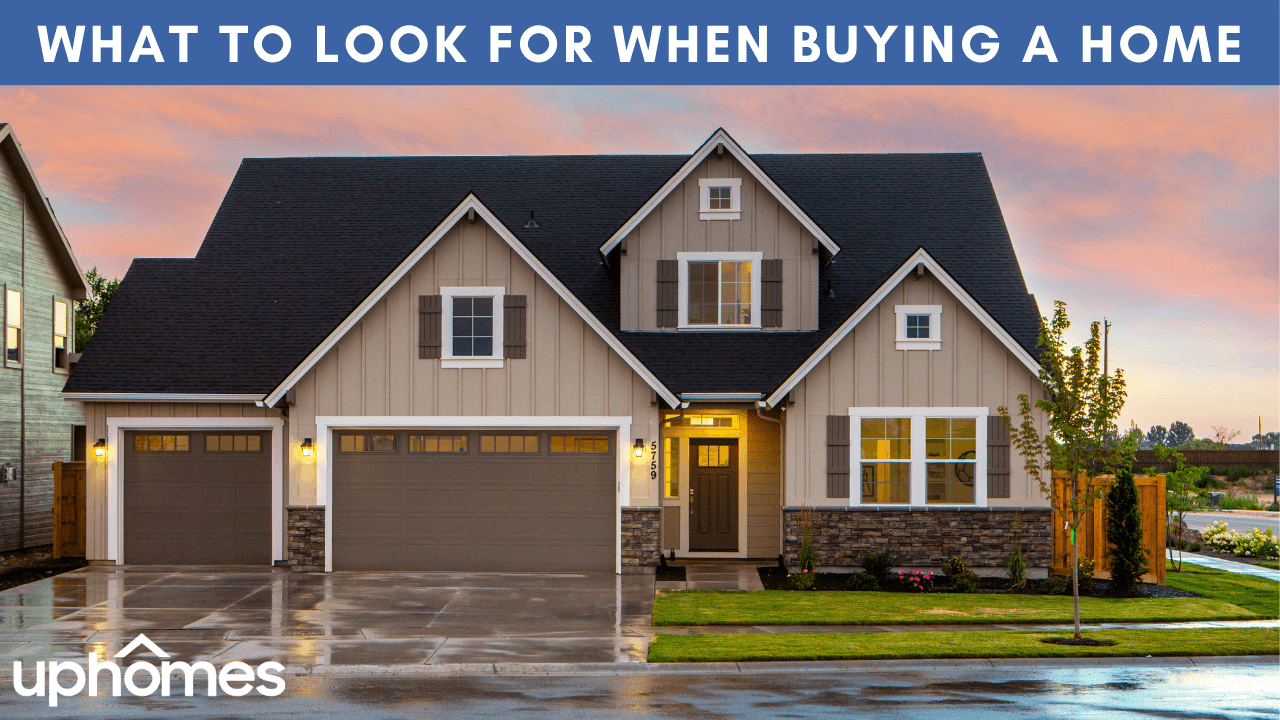 With so many factors that go into it knowing what to look for when buying a house can help you stay focused and confident in your purchase. Many homebuyers find that buying a house can be stressful and overwhelming, to say the least.
Where does one even begin? How do you narrow down your choices from thousands of houses for sale to that one home that is perfect for you and your family?
Purchasing a home is a decision that should never be rushed but believe it or not, finding that perfect property won't be difficult once you know exactly what you are looking for. Keep reading and we will guide you through what to look for in a house and what to watch out for, so you have only love for your new home and not regrets.
Things to Look For When Buying a House
Houses come up for sale for many reasons, but more often than not, the house is for sale because it was bought for the wrong reasons or it doesn't suit the owner anymore. Most homes for sale will be listed as pending within the first few days with the limited inventory so you'll want to know exactly what you're looking for when buying a house. That way you can act swiftly.
You can avoid finding yourself in a similar tight spot by carefully considering all the options and planning for the future. Remember, if you're building a home it is going to take time and you'll want to have accommodations in place while your home is under construction. Putting your own spin on a home by building it can be rewarding and help you nail down specifically what you are looking for.
Making the wrong choice when buying a house can have dire financial consequences. To avoid making a costly and stressful mistake, homebuyers best take the time to understand what they want and need from their home before they make that big purchase decision.
Size of the House
Arguably the most important decision you will need to make is how big of a house to buy. The average home size in the United States has grown by 74% since 1910. However, with the tiny house movement and many Americans embracing a more minimalistic lifestyle, this is a trend that might soon be changing direction.
The median home price varies from state to state so the size of property within your budget will also vary. For a breakdown of the housing market prices in all 50 states and Washington DC refer to this article.
Number of Floors
If you are looking to buy a home in a crowded urban city area the number of floors the house has is a good indicator of how much living space you will have to work with. Generally speaking, the more floors a house has the more expensive they are to build, maintain, and heat/cool.
Consider your lifestyle and if stairs are conducive to the people and/or pets that will be living in the home. Having a Master on the first floor can add additional value to the home especially when some folks may not want to have to walk up stairs (or possibly can't). 
Number of Bedrooms and Baths
The most popular way to narrow down your choices is to decide on the number of bedrooms and baths you need. Especially if you have or are planning to have children the number of bedrooms is a big factor to consider.
Don't forget about other uses for bedrooms as well. Do you often have house guests? Then you might want to tack on a bedroom as a guest room. What about a room for:
Home office/study
Hobby room
Recreation/game room
Exercise room
Those of us that have shared one bathroom with the entire family know that more bathrooms make life a big bit better in the mornings. You may want to seriously consider putting a master bedroom attached bath on your wish list.
Closet and Storage Space
How much stuff do you have and plan to get in the future? It can be a frustrating time moving into your new home if you struggle to find a place to put everything. The good news is with a little innovation and creativity you can find many options for increasing storage space.
Spacious or Cozy
The design of the home's floor plan is a major consideration. After all, your home should be a reflection of your taste and lifestyle. Open floor plans are excellent for those that enjoy having everything within eye and earshot where a more traditional enclosed room approach makes for intimacy and privacy in every room.
If you are someone you know has a knack for interior design and do it yourself projects, walking through an open house becomes an exercise in imagination. As long as there is space in the rooms there is potential to change the design to better suit your lifestyle and add value to your home.
Kitchen and Dining Room
The kitchen is arguably the most popular room in the house. Of course, it is a personal preference to give special consideration to the size, design, and layout of the kitchen but it is important to realize the kitchen is the single most room to add resale value to your new home.
Homebuyers instinctively place the most value on the home's kitchen in their purchase decision. One of the biggest regrets homebuyers report is that their kitchen isn't big enough, so the kitchen could be one of those rooms you don't want to compromise on.
Finished Basement
Again, the square footage of the basement is the most important consideration. What do you envision your basement used for? Even if the basement is unfinished it could potential being transformed into all forms of usable living space including:
Workshop
Kids playroom
Lounge or bar
TV / Movie room
Separate apartment
Storage
Make note of the existing ventilation, lighting, and layout to know how difficult it would be to make the basement conform to your purposes.
Utilities and Appliances
In today's ever-increasingly energy-conscious society, appliances are more efficient and all-around better at doing their important jobs. Inspect and test the heating and cooling systems including the water heating system, especially if they are older.
Replacing major appliances will cost a pretty penny. Make up a checklist of the appliances you will need and compare your expectations to what the house is being sold with. Some of the major ones include:
Refrigerator/freezer
Oven
Dishwasher
HVAC Units
Washing machine/dryer
Newer homes with newer appliances and utilities may cost quite a bit more, but the immediate savings in energy costs, repairs, and replacements may be worth it.
Outside Property Features
If you are taking notes, turn the page. The exterior of the property is the other half of the home buying equation. Buying a house is a big commitment with many homeowners living in their homes for the rest of their lives so make sure the lot size will accommodate your future needs.
Front and Back Yard
The front yard is your buffer to the outside world. It is what the world sees as they drive by and what greets you and your visitors when coming home. The back yard is normally the place reserved for the more intimate side of out of housework and leisure.
Curb appeal is also a major value consideration as well. If you have big plans for your outdoor space, you need to make sure the lot size will accommodate them. Here are some things to consider for the size of your yards:
Privacy and security fences and natural barriers (trees, bushes, etc.)
Decks, patios, walkways, etc.
Swimming pool and/or hot tub
Playhouse, playground equipment, sandbox, trampoline, volleyball net, etc.
Doghouse and/or kennel
Gardens, planters, birdhouses, etc.
An additional structure like a utility shed, greenhouse, or shop
Larger lots have so much potential, but they also require much more work to maintain. Even the seemingly insignificant attention to cutting the grass might become something that causes you to regret having such a large yard.
Garage and Parking
Last but certainly not least, how many vehicles does the property have room to accommodate? If you have or are planning to have more than one vehicle a two-car garage may be in order.
If you enjoy working on cars or enjoy do it yourself projects around the house, you may require a larger garage for more than just parking your car. You will need enough room to store any number of tools and project materials. You may also want a workbench and plenty of room to store and use larger tools like a table saw, compressor, etc.
Be Willing to Compromise
Unless you have an unlimited budget, you are going to need to balance buying the house you want with the house you can reasonably afford. Most homes are purchased with help from a lender and the mortgage secured with the property itself.
The COVID-19 pandemic is a grim reminder of how good economic times can turn bad practically overnight with an estimated 500,000 homeowners likely face foreclosure and eviction in 2021. When deciding on the budget for your home it is always wise to factor in the possibility of illness, changes in employment, or other financial hardships.
It may be a good idea to decide on the most important qualities of the house you simply cannot live without first. Then, when the budget allows, add more features you want from there. Keep in mind that as the homeowner you can always make improvements and renovations to the property in the future.
Look Out for Trouble
Homes, like anything else, tend to fall into disrepair over time. Serious problems with the structure of a home are not always immediately noticeable. To avoid any unwanted surprises, you're going to want to inspect the house carefully for any signs of problems.
Real estate agencies almost always will have a home inspection for you to refer to as it is needed for evaluating the property's value before listing it on the open market. Here are a few things that home inspectors report on:
Structural issues including foundation, interior, and exterior walls
Damage to the roofing and/or roof joists 
Water damage in any part of the home especially in the attic or basement
Problems with the plumbing (Well water and sewage system may need separate inspections)
Electrical system and appliances (check for fire hazards)
Pest and/or termite suspicions
Lead paint, asbestos, toxic mold, radon, or other health hazards
Federal real estate laws require the seller to reveal any and all known damages and problems with the home to potential buyers. Even so, do your own due diligence as some of these issues could go unnoticed for years and leave you holding the bag.
Location, Location, Location
Location is the most important part of buying a home.
Once you have decided what kind of house you are looking for it is time to consider the mother of all factors - what location to concentrate your search. Here you have a whole bunch more important factors to consider such as:
Employment opportunities or distance to your current work
School districts
Crime rate
Quality of and distance to shopping
Property value movement
Infrastructure considerations such as roads and utilities
Parks and recreation
Air and noise pollution levels
Each and every neighborhood of the city will have both good points and bad points. Much the same as narrowing down the right house you will need to decide what is most important to you. Your real estate agent will always be happy to help you decide on the best neighborhood for you and your family, so don't be afraid to ask questions.
When It Feels Right
Buying a home can be one of the most exciting moments of your life, but only if you are confident you made the right decision. Take your time and look at as many properties that fall into your budget and requirements as you can.
When you are ready and when the right house presents itself, you will most likely notice that it just feels right. Read this article if you still have cold feet struggling with all these factors to consider when buying a house. If you're considering buying a home in Charlotte or Raleigh let us know by contacting us here, we would love to help!

Find your new home
Search real estate and homes for sale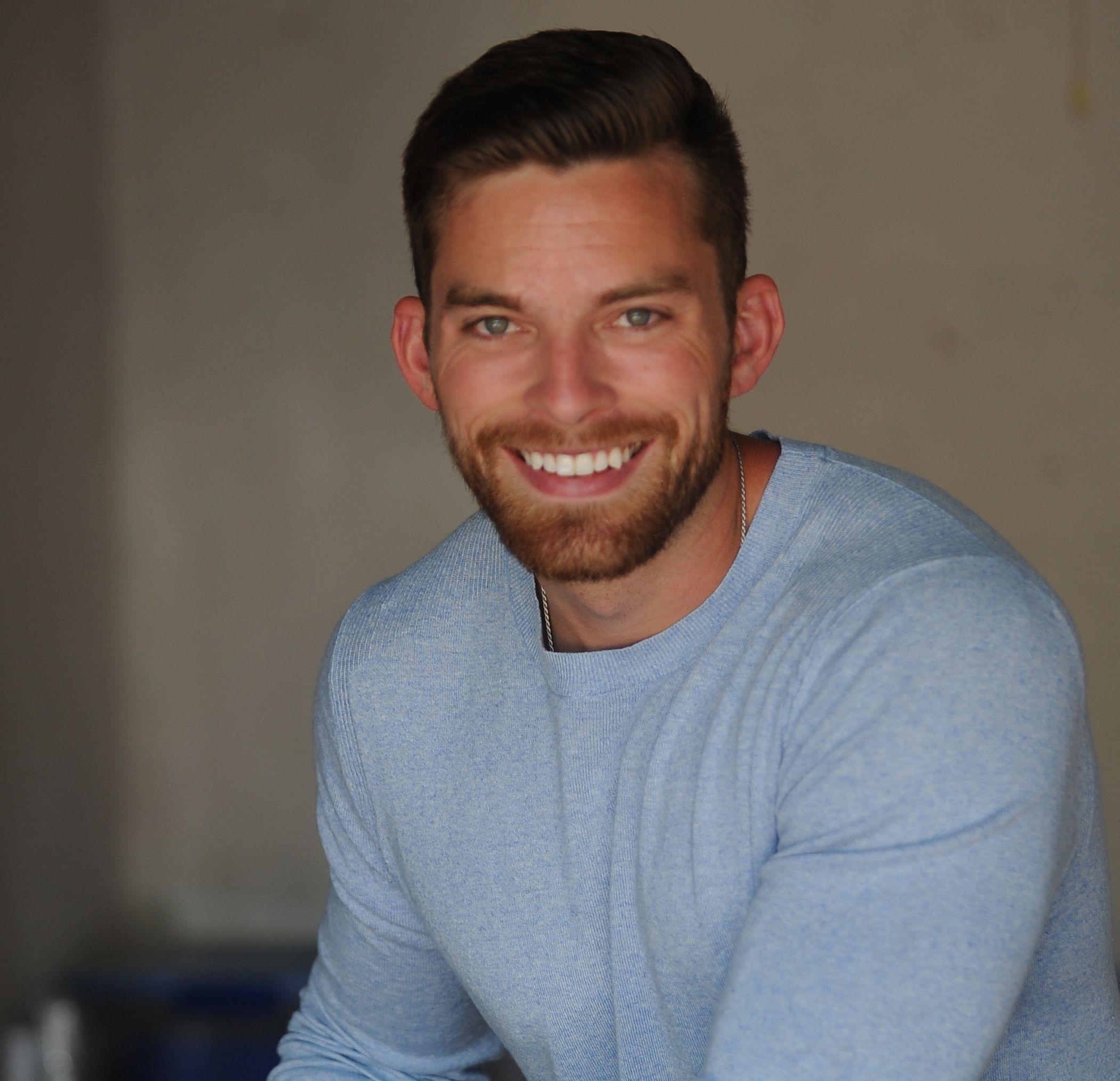 Ryan Fitzgerald
Hi there! My name is Ryan Fitzgerald, and I am a REALTOR®. My goal is to help you learn more about real estate through our Real Estate Blog! Hopefully, you enjoyed the above blog post and it found a way to provide help or value to you. When you're ready to buy or sell a home of your own let us know here. Please feel free to join the conversation by dropping us a comment below.