7 Surprising Things That Add Value to Your Home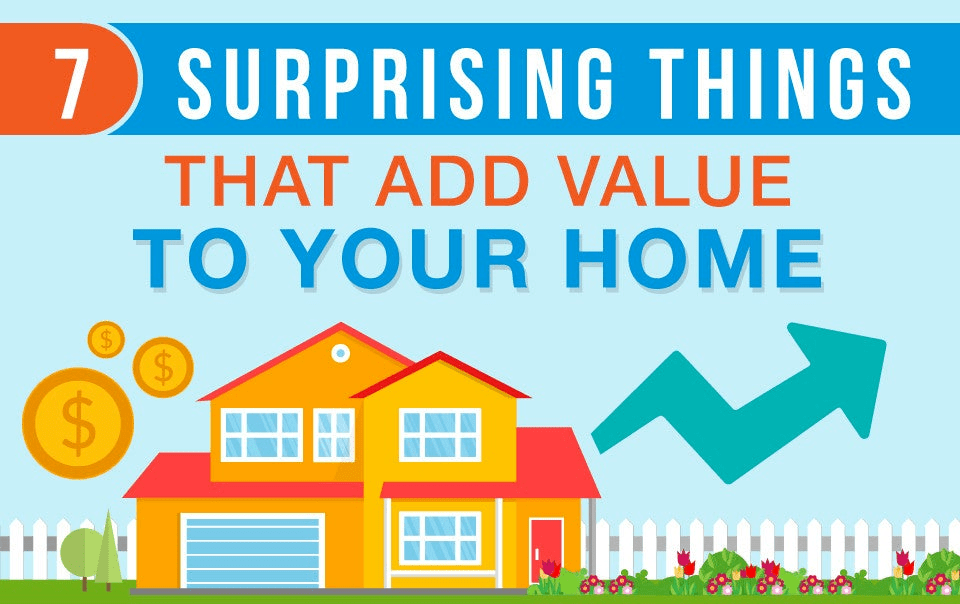 7 Surprising Things that Add Value to your Home
If you are anything like me, you enjoy watching a home renovation process come to life through shows on HGTV or Better Homes and Gardens. Although fun to watch on television, these renovation processes can be quite daunting and aren't always entirely necessary when trying to add value to your home. Cities that are growing fast are the beneficiary to strong economic growth which is helping to improve all home values and the ones that have these items below appreciate even more. Sometimes, minimal improvements will go a very long way. In this post, I uncover some details that can add value to your home – some of which may be surprising!  
Fences
When you're selling a home your curb appeal matters, so does the functionality of the lot and property, especially the families with young children or dogs.
Fencing in your yard is almost always a wise investment and can increase your home's value. If you are considering installing a fence, or already have one installed, be mindful of the fence's design. I'm sure it comes as no surprise that a chain-link fence can be detrimental to the home's value, but a fence made with natural materials such as cedar will have much greater curb appeal. If your fence is white, consider power washing it prior to listing your home to ensure it is sparkling clean – as the fence is oftentimes one of the first elements of your property a potential buyer will see. 
Millennials represent the largest buyer pool of any current home buying group with the median age of buyers being 32 years old. These folks are actually buying homes with large fenced in yards for their dogs. Many of our clients with dogs will immediately rule out houses that don't have great fenced-in yards for their four-legged friends.
The Front Door and Garage Door 
A new front door can completely transform your home's façade. A new door can help better-insulate the home and offer energy efficiency, which is a great selling point for prospective buyers. If you do not want to purchase a new door, I strongly recommend repainting it so new buyers are greeted by a clean entrance. 
I also advise replacing your garage door if yours has seen better days. If your garage door is stained or dented, that could be a major turn-off to a potential buyer. Installing a new garage door demonstrates that your home is cared for and well-maintained. This will also give buyers peace of mind knowing that they will not have to worry about installing a new garage door for a few years. 
New Bathroom Fixtures
Although a full bathroom renovation can oftentimes increase your home's value, it is not always necessary. Instead of doing a full renovation, I recommend simply replacing towel holders, light fixtures, and faucets to modernize the space. Similarly to installing a new garage door, a buyer will feel relieved in having fewer items to replace when they move in. 
Bathrooms are some of the biggest selling points for any home. If you have a great Master Bath/Shower it should really add to the value of your home because of the desirability. Sometimes we have clients that will fall in love with the bathrooms, from the vanity to the showerheads it all makes a difference!
Modern Upgrades
If your home is eco-friendly, has built-in surround sound speakers, individual thermostats in each room, or any other amenities, be sure to let your listing agent know. These are coveted amenities that many homes do not have and could increase your property's value.
Technology plays a huge role in adding value to your home. With new interconnected tech throughout homes, you'll want to be sure that you make some of the smaller investments that will give you a great return on investment. A lot of folks go crazy for a Nest thermostat. The new RING doorbells have cameras and you can talk directly to the person who is at the door. Smart locks might be the best asset to any house ... long gone are the days of needing keys!
The In-Law Suite/Carriage House
Whether it's an apartment, in-law suite, or carriage house, these additional dwellings can significantly increase the value of your property. If the apartment is separate from your home, this space could serve as a great source of secondary income to a prospective purchaser. Just a note: If you are interested in buying a home with an extra dwelling unit and plan to use it as a rental property, please be sure to thoroughly research local laws and speak with your real estate agent to ensure that you can legally rent out space.
This is a unique feature that not many homes have and it's something anyone can use. If you're selling to someone who doesn't need it you can always mention the potential to rent it out via Air BnB or VRBO. That is some great cash flow and will help to pay the mortgage every month. You'll be surprised at just how much money you can make from a short-term rental assuming your HOA allows it. Many folks here in Charlotte are using short-term rental strategies to make a living. Some are even signing leases with landlords just to 
Proximity to Supermarkets or Local Attractions 
Convenience is one of the greatest selling points when listing a home. If you live in close proximity to a high-end grocery store such as Whole Foods, Trader Joe's, etc., this can significantly increase your home's property value. Beyond just supermarkets, if you are located close to a shopping plaza, popular attraction, famous park, or any other landmarks, be sure to have your real estate agent include those details in the listing description as that can be a major selling point as well.
Trees
Trees are a valuable asset, whether they are in your yard or in your neighborhood. According to a University of Washington research survey, if you have trees in your front yard or neighborhood, your home's value could be worth more. Please see below for a breakdown:
Price Increase        Condition of Trees
2%                            Mature yard trees 
3%                            Larger street trees
3-5%                        Trees in front yard 
6-9%                        Trees in the neighborhood
10-15%                    Mature trees in a high-income neighborhood
Adding Value to Your Home
If you are looking to sell your home and want to add some quick value and a great ROI on your sale these are 7 things we recommend evaluating both prior to purchase and as you prepare to list. The best sales in the Charlotte area often include a great listing strategy and a combination of these 7 items. There are also things that may lower the value of your home so be careful! Obviously, not everything is within your control once you already own the home, though they are great to keep in mind if you are planning to buy another. 
As a local Charlotte Realtor, it didn't come as much of a surprise to see how much of a difference trees make since one of the top requests our clients have is generally a mature neighborhood with a larger lot and that comes with the mature trees. Additionally, Charlotte has some great homes close to downtown that enjoy tree-lined sidewalks and front yards. 

Find your new home
Search real estate and homes for sale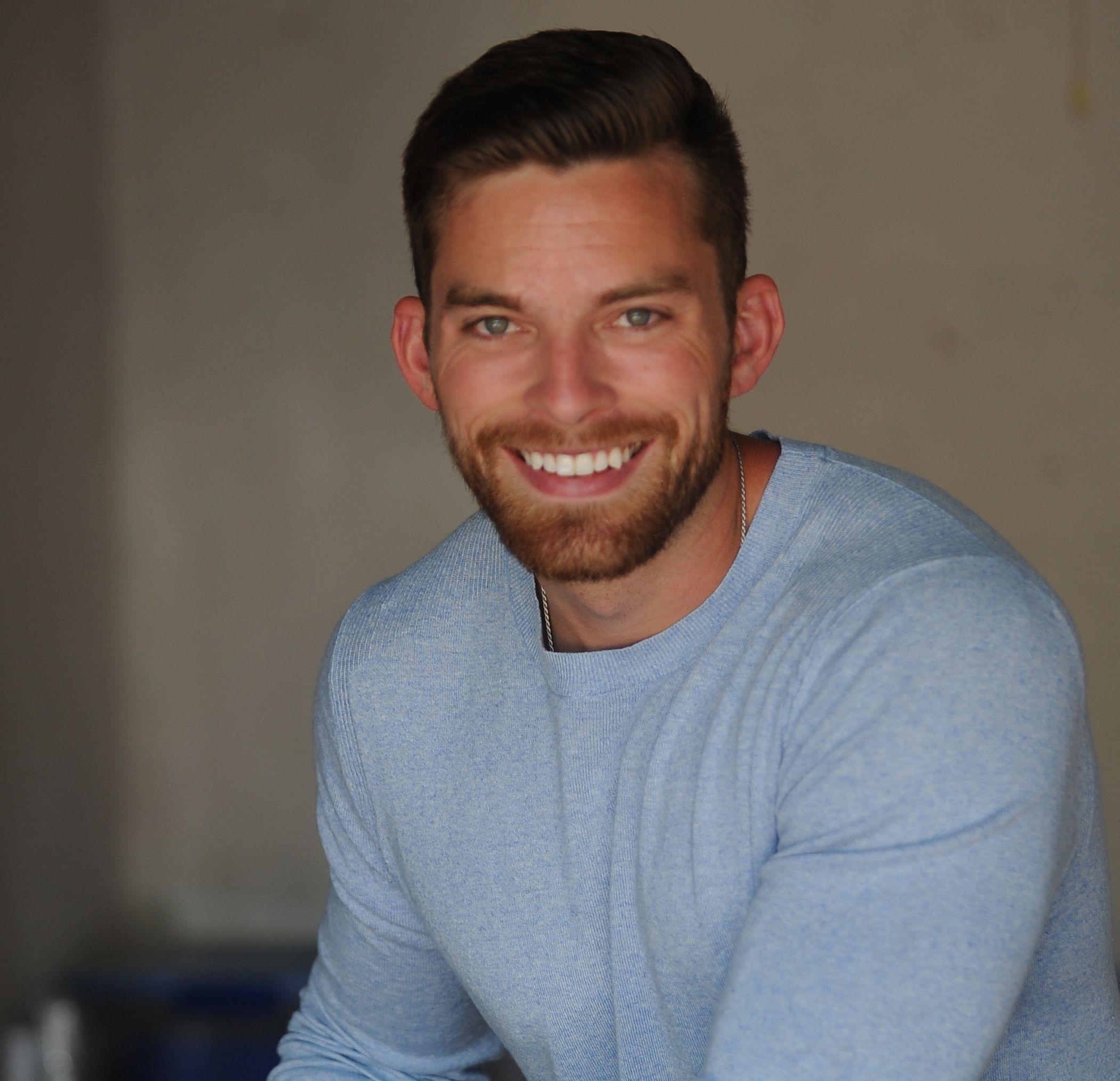 Ryan Fitzgerald
Hi there! My name is Ryan Fitzgerald, and I am a REALTOR®. My goal is to help you learn more about real estate through our Real Estate Blog! Hopefully, you enjoyed the above blog post and it found a way to provide help or value to you. When you're ready to buy or sell a home of your own let us know here. Please feel free to join the conversation by dropping us a comment below.