How Long Does it Take To Build a House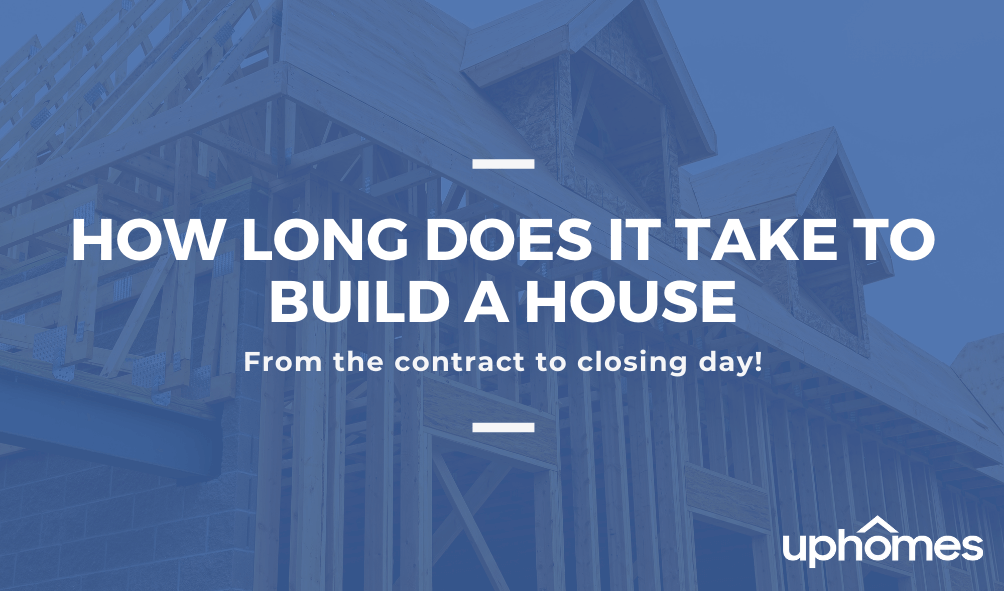 How Long Does it Take To Build a House?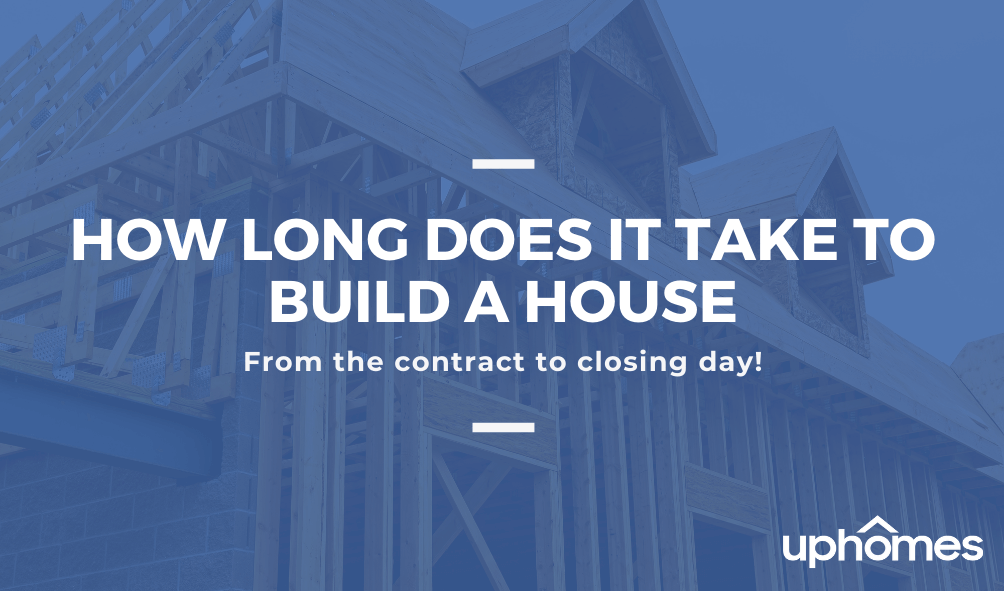 How long does it take to build a house? Seven months is the average amount of time it takes to build a house. This data comes to us from the Census Bureau and the National Association of Home Builders. There are a lot of pros and cons to building a home and we dive into a few of the more common questions below!
Although seven months is a US average, there are many reasons a new home may or may not meet the standard. Building in a large city where demand is high may often lead to a quicker build time due to the larger availability of labor. Building in a rural area where there may be complications with soil, drainage, water, etc., may delay the process. Either way, it's important to understand that you're likely to get cold feet when building a new home because of how much that goes into it. Knowing this ahead of time can go a long way in helping you maintain composure and focus on the end result.
"The average time to build a house is almost entirely dependent on circumstances," says Bill Green, co-founder of hinged.com. "Your timeline plays into those circumstances. If you're not in any rush, waiting for a house to reach the finished stage may make the most sense. But if you're looking to buy as soon as possible, an existing home can be just as good - if not better than - a newly built residence." 
How Much Does it Cost to Build a House?
We answered that question here. There is a lot that goes into this question as well as price is always subject to what the market is willing to pay and the cost of materials can increase/decrease regularly.
Oftentimes people assume that the cheapest way to build a house is to do it yourself. This is often not the case when you calculate time, effort, and the costly mistakes that are involved from someone who is trying to DIY. That is why when you're calculating the cost to build you need to factor in time and effort alongside the total cost. You will also want to search online for new construction homes for sale to get a feel for the prices being marketed in your local area.
According to HomeAdvisor.com, the national average cost to build a new house comes in at $293,040, which would put a 2,000 square foot home costing about $150 per square foot. Add an additional $110-$300 per square foot if your home is going to include a basement. If the cost is out of your budget, speak to your Realtor or builder, and go smaller.
Location also has a large impact on price as well as the lot size. The more desirable the location, the more expensive the land becomes.
Many builders allow you to customize your new home.  Granite vs Corian, hardwood vs carpeting, 1 car garage vs 2, etc. There are many factors in cost.  Location, type of home, land size, and building materials are a few to consider. You and your builder can work together to determine what's best for you and within your budget.
You can always assume the cost to build will be approximately 10-20% higher than originally planned as most customers tend to make changes and upgrades during the building process.
How long does it take to build a home after the permit is in hand?
In most areas it would be safe to say just a few days to a couple of weeks after you have the permit in hand, excavation will begin. The land will be cleared, the soil will be tested and property lines will be marked. However, there are many things to consider when you are trying to determine when the final project will be complete once you have a permit.
Is the lot wooded and filled with debris and trees?  Is it a clean lot where the foundation is ready to be poured?  Will the builder find water once he starts digging?  It is difficult to determine once construction starts the actual end time.  No worries you will get there, but you have to assume there could be delays for any given reason, or due to any last-minute changes to your plans.  
On average, a month to obtain the permit and clear the land. At this point, you can assume you have 6 months to go based on the average time it takes to build a house.
How long will it take to pour the foundation and complete the project?
Once the site is cleared the builder will begin the concrete footers. The purpose of footings is to support the foundation and to prevent settlings. Footings are especially important in areas with troublesome soils. Although footers, which are wider than a foundation wall, are not a requirement for a concrete slab which you see often in NC, you still have the opportunity to secure footings. These could take anywhere from 2-4 weeks depending on whether you are pouring a basic slab or full basement.
The concrete is ready for pouring once the footings are secured.  The proper curing time is vital so be patient if it seems like nothing is happening for a few weeks.  Full strength curing takes approximately 28-60 days. Depending on conditions the building may begin at 50% strength according to hunker.com. Most builders will begin framing at 2-4 weeks. 
At this point, you can expect to have around 2 months down and 4 months to go.
How Long Does it Take to Build a House After Framing?
This is a question that comes up often. Clearing land, setting footers, pouring concrete is all part of building a house and many people think at the point of framing, it will be clear sailing. Wrong!  Many things can still prevent your timeline. Weather for starters?  Have you had beautiful sunny days or weeks of rain?  Have there been tornadoes or hurricane alerts?  What about the threat of a pandemic?  Anything can alter your plans, especially good old Mother Nature!
Framing a home usually takes 5-8 weeks.  It also depends on the type of home you are building, the size of the home you are building, and the location.  So, at this point, if all has gone according to plan you can expect to be on your 3rd month when your framing begins. 
Included in framing is the roof of the home. Are you building a 1, 2, or 3, story home?  Are you building an A-frame?  No roof is needed on an A-frame since the walls come together at a triangle.  Are you building a 1 story ranch? A 1 story house has a larger footprint, meaning more foundation and roof materials. The type of home you are building may mean a week or 2 longer.  
Upon completion of framing, you can expect to be in month 5 of your building, but again, that's if all is going according to your original plan.
What Happens after Framing and Before Insulation and Interior walls?
At this stage, you might find yourself getting frustrated.  Plumbers, electricians, HVAC experts, roofers, etc. are all expected to begin.  This could all happen and be completed in one week or not.  What you have to realize are these hired contractors are also working on other properties, other new homes, and working under other supervisors aside from your builder.  Sometimes, there is a delay or lapse in time when it seems like nothing is happening.  Be patient.  They will be there, and when they are, things will move quickly, and you will be quite pleased knowing your walls are coming next. In fact, this may be a great time to grab a home inspector as many of these things you may want to be expected before the walls go in!
Insulation and drywall or sheetrock will go up quickly once the plumbing and electric are in. Walls are what makes this construction finally look like a home.  What was difficult to see or looked small, will now be in focus and look larger. It's all coming together just as you imagined.
How much longer do I have to wait for my house to be finished?
If there were no delays on the mechanics and walls of your house, you can expect to be in the middle of month 5.  What happens now?  
You begin to see all the items you spent months selecting such as fixtures, countertops, appliances, trim and tile appear before your very eyes.  The plumbers and electricians have put everything in place for your items to be secured quickly.  
Getting excited?  You should be but remember there is still more work to be done before anything can be finalized. Now your frustration is weakening, and clear sailing is finally in sight. 
Should I hire the builder or a pool company to install the pool?
If you decide to ask the builder to take care of the pool it may or may not be a good idea.  Remember, your builder is contracting outside vendors and gets paid to do so.  Therefore, your original contract will increase if adding a pool was a late decision in addition to the extra money the builder will receive organizing this for you.
On the other side of the coin, it may be a benefit to have the builder coordinate with the pool company.  The pool should be in before your concrete patio and driveway are in and prior to landscaping.  Your builder can then add the concrete around the pool area the same time the other concrete is being poured and then care for the landscaping and irrigation when all is done. 
Is my house done yet?
The last few weeks of your project are fairly easy.  Your builder will take care of anything he sees as an issue inside and out and has already placed landscapers outside your home. The cleanup crew is in the home, the garage doors are going up and the concrete patio and sod are being placed.  
When you pull up for the very last visit before inspection, you see beautiful bushes and flowers blooming, a mailbox placed on a sturdy post and what was once dirt outside a wooden frame is now beautiful green grass growing around a spectacular dream come true. 
Was it worth the wait? 
We think you'll agree that it is! Your house is finally home.  Something you created from scratch and will enjoy for years to come!
Here in Charlotte, I've seen homes built much faster and within a six-month timeframe of the date of the contract with the builder. In fact, it's fairly normal for a production builder to shoot for that six month time table. With that being said there is a lot that goes into building a house, so it should come as no surprise that it may take longer than six months, especially if the weather does not cooperate!
If you're looking to build a new home here in Charlotte we would love to help you with the process! Contact us today to schedule a home buying consultation.

Find your new home
Search real estate and homes for sale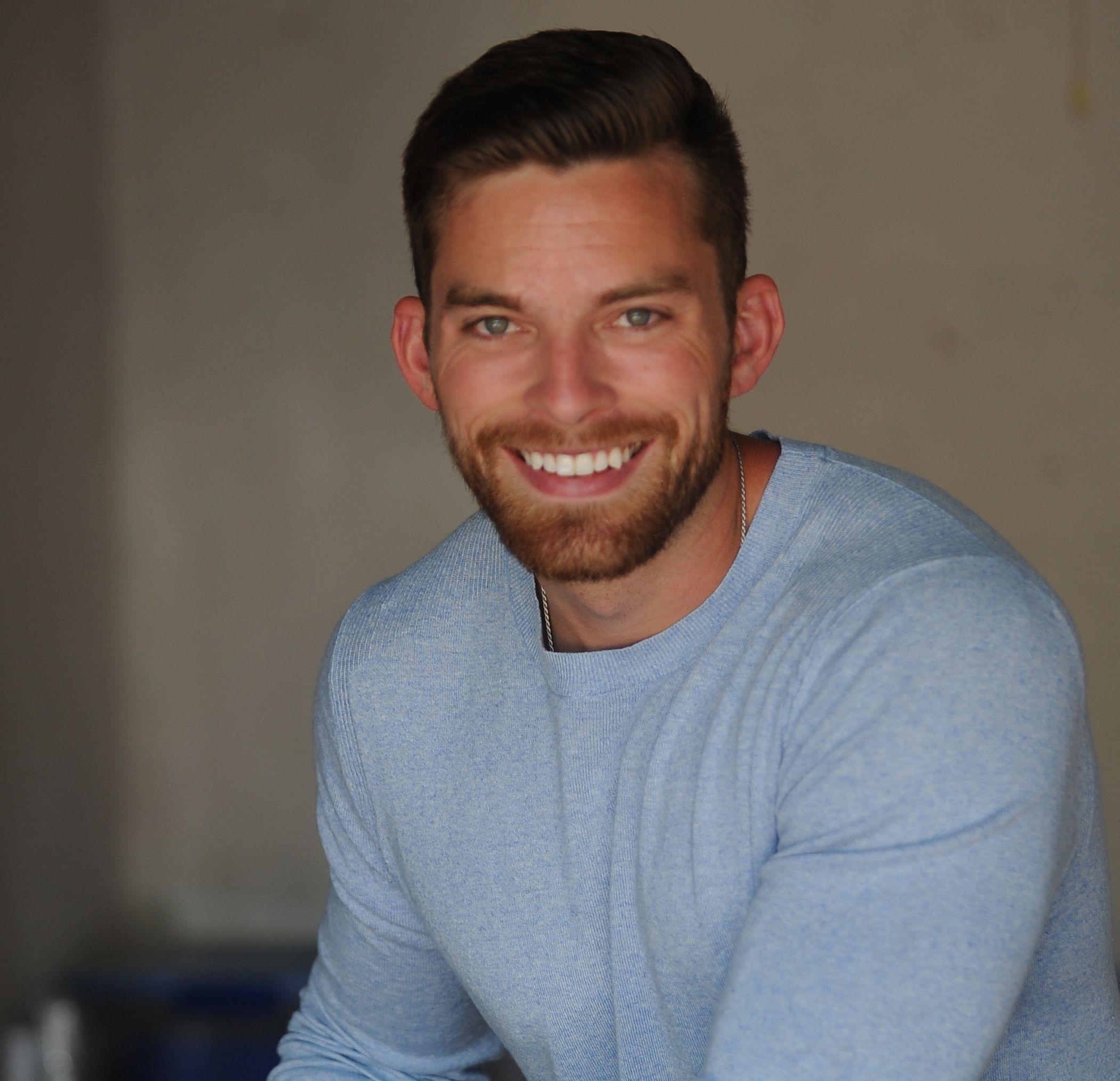 Ryan Fitzgerald
Hi there! My name is Ryan Fitzgerald, and I am a REALTOR®. My goal is to help you learn more about real estate through our Real Estate Blog! Hopefully, you enjoyed the above blog post and it found a way to provide help or value to you. When you're ready to buy or sell a home of your own let us know here. Please feel free to join the conversation by dropping us a comment below.