Is The Cheapest Way to Build a House to Build It Yourself?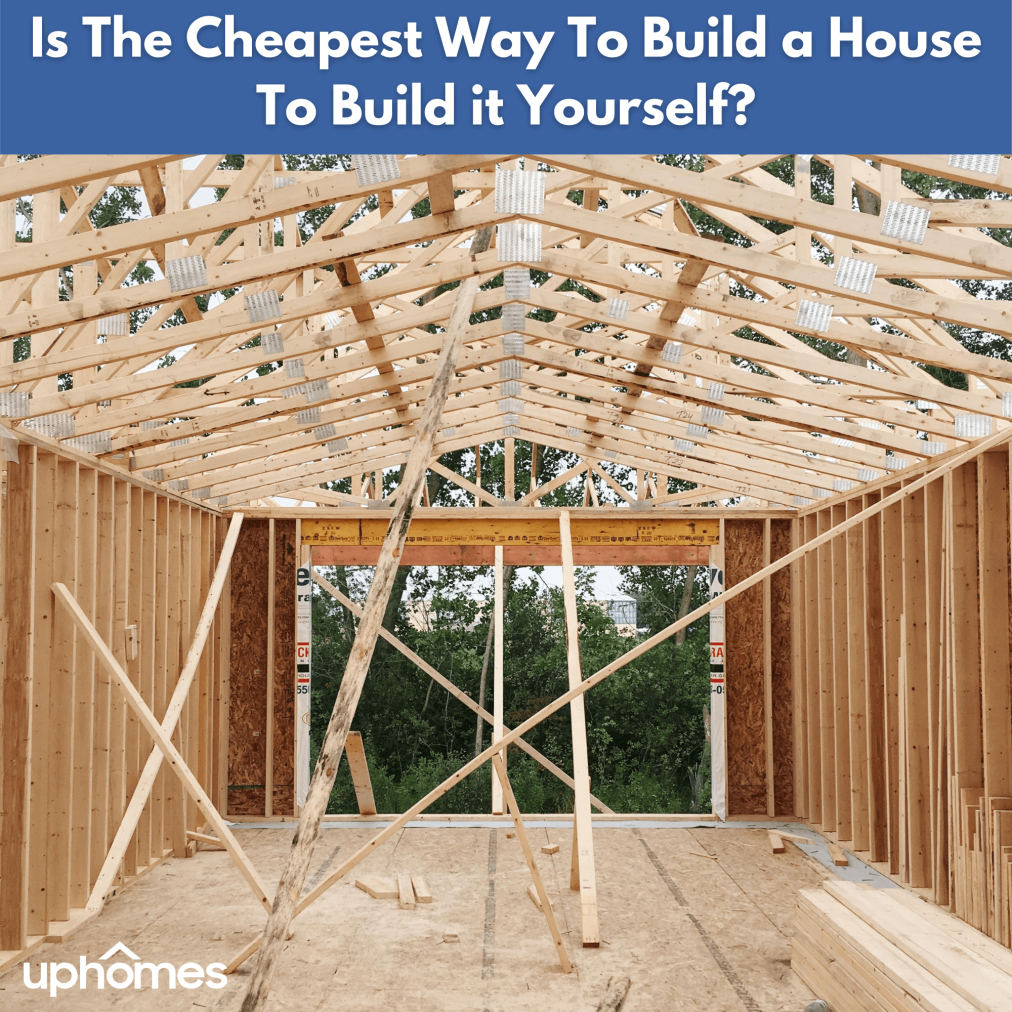 Is The Cheapest Way to Build a House to Build It Yourself?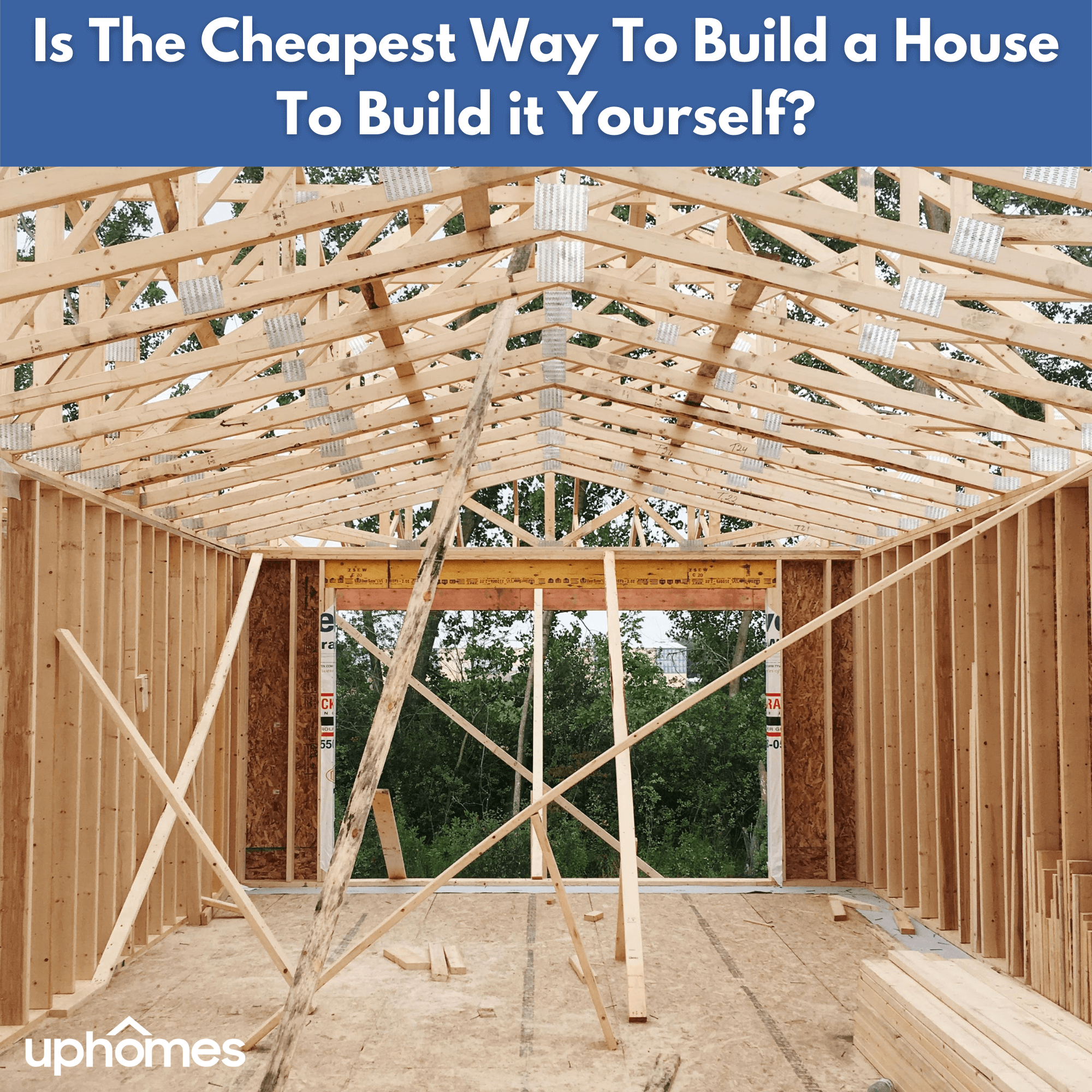 Is the Cheapest Way To Build a House to Build it Yourself? This is a question so many people ask without fully understanding what goes into building a home or even buying a new construction home.
According to the United States Census Bureau, more than 1.4 million single-family homes completed construction in September of 2020 and another 1.4 million were in the building phase. If you want to build your own house instead of buying one on the open market, you're not alone. After all, the cheapest way to build a house is to build it yourself, right?
Well, not exactly. The lure of a custom home design and the potential cost savings simply cannot be denied. However, building your own home doesn't guarantee you will save money. Many unplanned expenses can arise and if you're not careful you could end up spending more money on your build than it would have cost to buy a similar new home in your area. You also have to factor in your time and effort. However, if you know what you're doing you can save a love of money building a home yourself.
For many Americans, living in a home they built themselves from the ground up is a lifelong dream. But how do you make your dream a reality? Unless you are already a building contractor with years of experience building homes you are definitely going to want to do your homework.
In this guide, we take you through how to build a house yourself cheap and where the greatest savings can come from doing the work yourself or hiring contractors to help you out. Sharpen your pencil and take notes, you're about to take your first step to the home of your dreams.
Steps for Building Your House
Going from nothing to moving into a house that you built yourself may seem like a daunting task but, when dreaming big, remember what the man that brought us the assembly line once said.
"Nothing is particularly hard if you divide it into small jobs" - Henry Ford
Building a house is a process with each step an adventure in and of itself. Although it would take volumes of books to fully cover how to build a house yourself step by step, we will cover each step briefly.
The Drawing Board
One of the greatest advantages of building your own home, after cost savings, is the freedom it allows you to choose every detail of the home. There are hundreds of considerations, so where do you start? A good starting point is deciding your building budget.
Take a look at listings for new homes in your area at the same price point. This will give you a good idea of the square footage, number of bedrooms, bathrooms, and style of home that is likely to fit your budget. Always keep in mind that every decision you make in the planning stage should add value to your home when completed
Remember that you will save money by taking a lot of the responsibility and work on yourself, so the new home listings allow a bit of a buffer in the cost. You will need to make major decisions for the floor plan including:
Number of bedrooms
Number of bathrooms
Number of stories
Basement / cellar / attic
Garage and/or utility shed
Individual rooms / open concept design
Homestyle (colonial, cape cod, A-frame, etc.)
Energy-saving features (solar power, double pane windows, etc.)
These are only a few of the considerations when designing your floor plan. You can save money here by making these decisions yourself rather than hiring an architect to consult and draw up the plans. There are many resources available online where you can purchase building plans at considerable savings or even acquire them for free.
Choose a Building Site
One of the most common questions home builders ask is "I want to build a house on my land, where do I start?" If you have already purchased the lot or property you want to build on this step is already complete. However, be sure to survey the land, choose a building site, orientation, and confirm the house will fit well with the size and lay of the land. If you have yet to purchase the raw land in which to build on consider these important points:
Zoning (must be zoned for residential)
Electricity available in the area
Groundwater or utility water and sewer lines
Accessibility of the land by road
Location of the land in relation to resources (stores, schools, jobs, hospitals, etc.)
There is certainly no shortage of land available to buy in the United States in which you can build your home. If how to build your own house as cheap as possible is your goal, with a little research online you can find free or nearly free land scattered across the country with only a promise of building a home within a certain time frame the only requirement.
Acquire Permits
Another question that comes to the mind of a potential owner-builder is "Can I legally build my own house?" Well, yes and no. Local and state governments understandably regulate the building of any structure to ensure that they are built for safety and longevity.
No matter the location, you will always need permission from your local government to build on your land in the form of a building permit. Here you have another opportunity to save money. Contractors normally handle the permit process for their clients and take full legal responsibility for building the structure up to code.
When you apply for your building permit yourself, keep in mind that you will be subject to inspections during and after the building of your home. If you go this route, be sure you study carefully all OSHA regulations and building codes. Follow them religiously.
Failing an inspection comes with fines and the cost of rebuilding can be devastating to your hopes of saving money on the construction of your home. Educate yourself on what home inspectors look for and avoid working with contractors that tell you building codes and/or permits are not important or not needed.
Consider a Prefab House Kit
There are several advantages to purchasing a build your own house kit, including lower costs. Companies that offer to deliver your home in manageable prefabricated sections buy materials in bulk and can pass those savings in part on to you.
You will also save on labor since much of the work is done off-site for you. House kits come with detailed instructions and helpful tips on how to assemble the home on site. Acquiring building permits for prefab homes is also less complicated saving you more time and money.
To get started do a simple local search for 'house kits with prices' online and browse your options.  You may be surprised to find that some of these companies offer a wide range of layouts at extremely competitive prices. You may also want to look into a build your own house program in your area to give you more sound advice and assistance in the process.
Hire a Crew of Professionals
Building a home yourself obviously doesn't mean build it by yourself. Even highly skilled contractors and builders need skilled partners to get the job done. This is where saving money gets tricky because when it comes to hiring professionals, cheaper doesn't usually mean better.
To avoid overspending your budget you are going to want to research and plan for your skilled labor costs. As a home owner-builder, here are some professionals you may need to hire at some point in the process:
Landscaper or land clearer
Surveyor
Structural Engineer
Architect
Heavy equipment operator
Concrete contractor
Carpenter and/or building foreman
HVAC contractor
Plumber
Electrician
Roofer/gutter contractor
Siding contractor
Drywall contractor
Flooring contractors
Interior designer
Exterior and interior painters
Disposal company (for construction waste)
If you are serious about saving as much as possible building your house, you will need to play a delicate game of balancing what you can safely do yourself and what jobs you must hire out to contractors. The key here is to ask lots of questions and always get several quotes before hiring out parts of the house construction. If you are wise, frugal, and willing to learn how to do many things yourself, the skilled labor expense can be your greatest savings.
Break Ground
With blueprints, permits, and a solid mapped-out plan in hand, it is finally time to begin the actual building of your home. Your first step is to prepare the land for building. This includes clearing the property of trees, brush, or any other obstacles in the way of constructing your home.
In some cases, it may be necessary to level or otherwise tile the ground to make the land suitable for your foundation. You will also need to dig trenches from your source of water, sewage line, and gas line to run these vital utilities to your home. If you are too far away from local utilities you will need to drill your well and install your sewage system first.
Foundation Work
Your foundation will most likely be poured concrete reinforced with steel rods. Depending on your home's design, you may build on a concrete slab; raise the house on supports with a crawl space, or a full basement. Regardless of the foundation type, you will need to be careful to build your foundation to code and seal it properly because you will need to pass a local inspection before framing can begin.
Skeleton Frame
Completing this step is arguably the most satisfying. Erecting the walls and framing the roof and support beams give your build its first real appearance of a home. The framing process begins with the floor joists and subflooring and ends with the roof trusses nailed into place.
This is a critical point in the construction. The bare bone structure is vulnerable to the elements and you will need to protect it from the rain at all costs. During the rainy season, it is recommended to install windows, doors, siding, and roofing as quickly as possible to make the structure weatherproof before installing the home's utilities.
Plumbing Electric HVAC
If the framing is the bones of the house then the plumbing, electric, and HVAC systems are the circulatory and nervous systems that give the house life. Tread lightly here. Installing utilities requires licensed professionals and each of these systems will need to be inspected and approved individually.
Insulate the Structure
Congratulations, the majority of the hardest work is done. Everything from here is mostly for aesthetics and comfort. Insulating a home varies by climate with fiberglass, foam, or cellulose insulations the most common. If the windows, doors, siding, roofing, and gutters have not yet been installed it is now time to complete these exterior features.
Drywall Flooring Ceiling
It is time to finish the interior. This is the stage of the house's construction that most owner-builders find the greatest savings by doing most the work themselves. Hanging drywall, installing floors, and ceilings are fairly straight forward jobs, but never the less you should use your best judgment before attempting to complete this work without the help of an experienced contractor and skilled crew.
IMPORTANT: Install hardwood floors, tiles, or carpets only after painting to make the job much less nerve-racking.
Painting and Staining
The favorite of do-it-yourself home projects, the painting, and wood staining is your chance to shine and save some money. That being said, don't underestimate the sheer amount of time and labor painting and staining involves. If you are not at least tolerable of repetitive, boring, and sometimes messy work you may want to hire a painting crew to do this step for you.
Interior and Exterior Finishing Work
Coming around the home stretch now, these finishing touches are the last steps to take before moving into your new home. Here are a few of the final touches to wrap up your build:
Driveway and walkway
Deck(s) or patios(s)
Gardens, planters, and other landscaping
Fencing
Interior and exterior lighting fixtures
Installing sinks, tubs, and other plumbing fixtures
Interior doors
Cabinets, counters, window sills, mantels, and shelves
With a little creativity and some talent for interior design, this final stage can be immensely satisfying. Take a look around at all your hard work.
Don't be surprised if you find yourself a bit proud and self-assured, after all, you just built your own home and realized your lifelong dream. Might we suggest taking your family and friends out to one of the best restaurants in Charlotte to celebrate?
The Cheapest Way to Build a House
The cheapest way to build a house is to do as much of the work yourself as possible. Take your time and research every step extensively, leaving nothing to chance. Armed with knowledge, the right people, and newfound confidence in your ability, you can and will build your dream home yourself at considerable savings. Read this article for help determining the best neighborhood for you to build your home in Charlotte, North Carolina.

Find your new home
Search real estate and homes for sale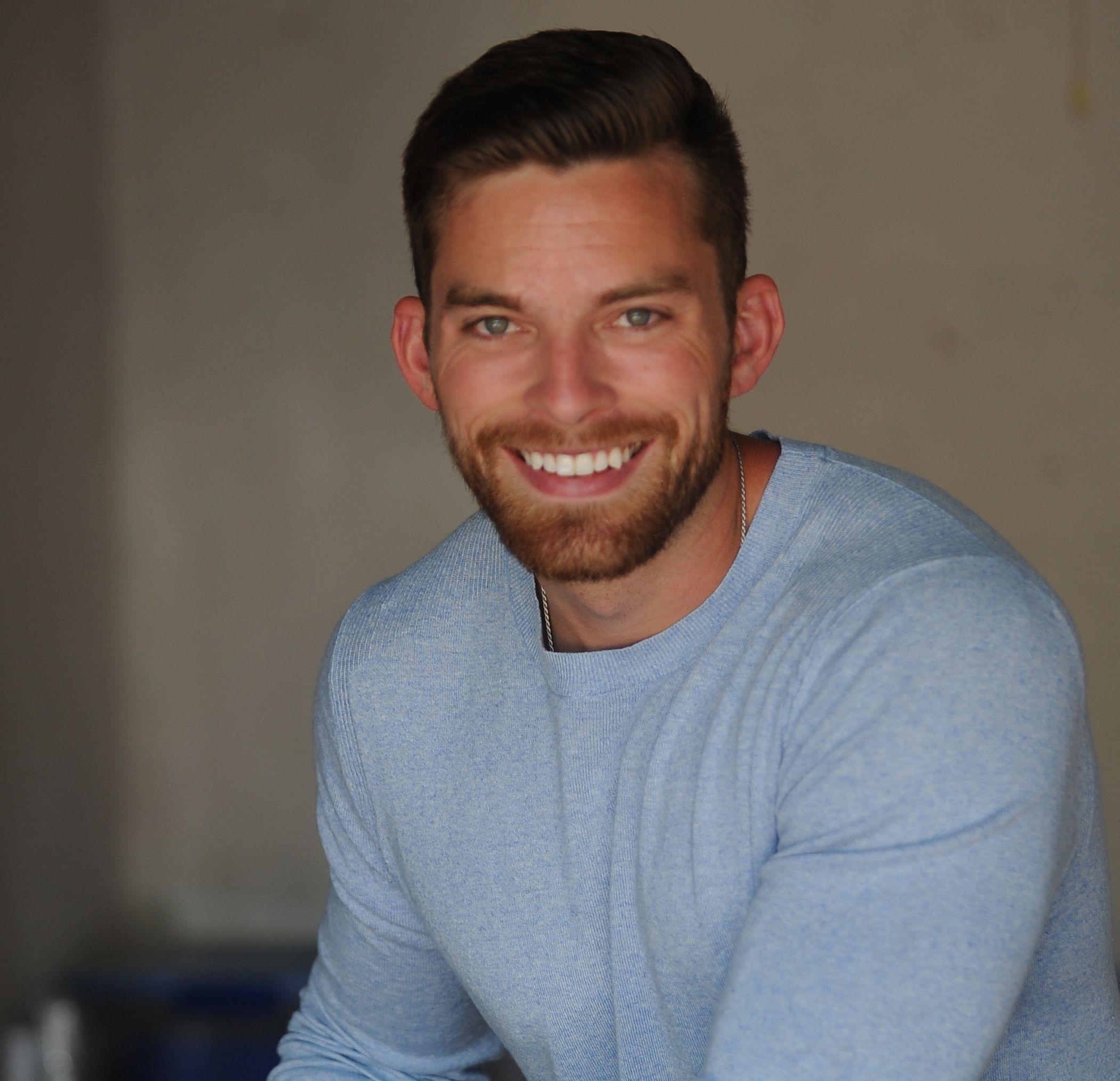 Ryan Fitzgerald
Hi there! My name is Ryan Fitzgerald, and I am a REALTOR®. My goal is to help you learn more about real estate through our Real Estate Blog! Hopefully, you enjoyed the above blog post and it found a way to provide help or value to you. When you're ready to buy or sell a home of your own let us know here. Please feel free to join the conversation by dropping us a comment below.