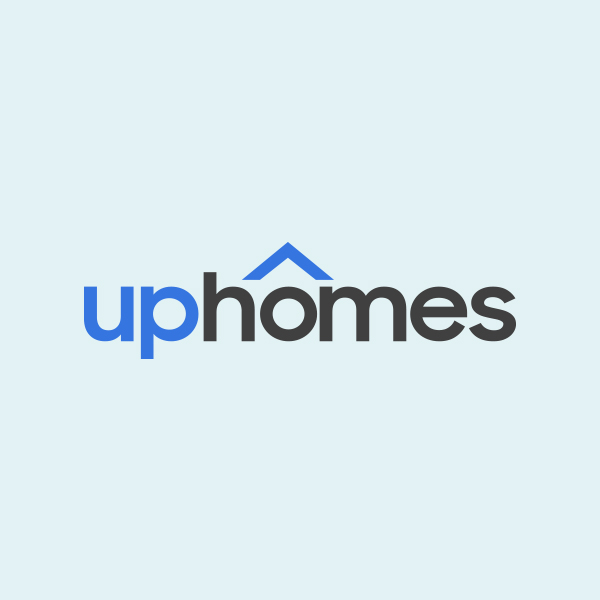 WARNING:This article has been known to make your mouth water. Here are 17 of the BEST Restaurants in Charlotte North Carolina!
Our guide to the best restaurants in Charlotte is created with you in mind. While we are primarily focused on helping people find homes for sale in Charlotte we love providing value and local information, including the bestUptown Charlotte Restaurants.
It is hard work eating at so many great restaurants... but someone had to do it! So without further ado, here is an uphomes guide to the best restaurants in Charlotte!
If you find this guide helpful, share itwith others on social media - Drop us a comment and let us know how many you have eaten at and what you think of each restaurant!
---
1. 5Church
Charlotte Magazine's 2018 Restaurant of the year is, 5Church. Whether it's brunch, lunch or dinner this Downtown Charlotte restaurant is ready to prove why it earned the best restaurant of 2018. Not only was 5Church voted the 2018 best Restaurant in Charlotte, look at how many otherawards they wonincluding the best Chef.
After building relationships with Charlott'es sustainable farming community and local dining culture, Jamie Lynch opened 5Church at the corner of 5th and Church in Charlotte's Uptown. Once the doors were open the rest was history for Lynch being named Thrillist' Charlotte's Chef of the Year in 2016, Charlotte Magazine's Best Chef award in 2013, 2014, 2015, and most recently in 2018, and acontestant on Season 14 of Bravo's Top Chef.
---
2. The Fig Tree Restaurant
Menu andDirections
Located in Charlotte's Elizabeth neighborhood, The Fig Tree Restaurant lives inside the 1913 Craftsman-style bungalow known as the Lucas House. The historichome is named after the original owners, John Paul and Alice Craft Lucas. The landmark dates back to pre-WWI and exudes history, sitting across from one of Charlotte's first parks,independence park and a few minutes to Downtown. On the grounds are four Brown Turkey fig trees which is where the restaurant received its name.
Equal parts comfortable and elegant gives guests of The Fig Tree restaurant a unique dining experience. Every once in awhile you'll catch a wedding proposal inside the stunning dining room or outside on the verdana and patio.
Decadent meals, perfectly paired wines and an array of fireplaces makeThe Fig Tree restaurant one of Charlotte's best!
---
3. Barrington's
Barrington's is one of Charlotte's must-try restaurants and is Chef Bruce Moffett's introduction. Along with Barrington's, Chef Moffet also makes the list with two other establishments, Stagioni and Good Food on Montford. If there is a recipe (pun intended) for great restaurants, Chef Moffett seems to have found it!
Barrington's Restaurant opened its doors in 2000, located in the neighborhood setting of Foxcroft East in SouthPark. This restaurant is constantly on the list of top restaurants in Charlotte ever since it opened. Part of the charm is the 45-seat dining experience. By limiting the number of seats Barrington's is able to ensure a great experience for all of the guests who choose to dine there. Expect a full house!
The restaurant is named after Chef Moffett's hometown of Barrington Rhode Island. Exceptional meals with an extravagant wine list make Barrington's a fantastic choice for a night out.
---
4. Sea Level
With few raw bar options in Charlotte, Sea Level is dominating the space and for good reason. This seafood restaurant is one of the best places to eat in Charlotte, especially for those who love food from the Ocean. For those who are looking for something from the land, Sea Level serves burgers, chicken sandwiches, ribs and more!
The restaurant has received many accolades for its unique dishes such as; po boys and shrimp steam buns. Sea Level also serves proprietary oysters on the half shell, a one of a kind special in North and South Carolina. Sea Level tops the list of Charlotte, NC restaurants with the best seafood and if you're anything like me you need a great Lobster roll once in awhile!4
---
5. Good Food on Montford
One of themust-try restaurants in Charlotte and the original dining establishment of the critically-acclaimed Moffett Restaurant Group is Good Food on Montford. Located just south of Downtown Charlotte, this Tapas-style American cuisine inspired restaurant has something for all appetites and the whole family.
Good Food on Montford combines authentic flavors with the freshest of local ingredients without the overproduction allowing the natural, simple flavors to shine through. From pasta to pastures, to the sea, to vegetarian, theinspirations for each plate will appeal to everyone.
Whether you'reliving in Charlotteor just visiting you have very likely been to one of the three Moffett Restaurant Group establishments as many locals will refer you to Good Food on Montford, Stagioni's for Italian or Barrington's for American.
---
6. Pasta & Provisions
In 1992, Pasta & Provisions opened their doors in the current Myers Park neighborhood located just outside of Downtown Charlotte. Tommy and Debbie Georgeknew the local residents would love the taste of fresh pasta and the convenience of it being so close by. The restaurant became known for their meatballs and marinara which is layered in provolone cheese and promodoro sauce.
While the restaurant is known for their fresh pasta and tasty meatballs there are a number of other home-cooked Italian style meals including sandwichesand pizzas. The menu is definitely worth exploring if you're a fan of great Italian food and the fresh pasta is sure to take your home cooked Italian meals to the next level.
The restaurant opened a second location on Park Road to accommodate thedemand from local residents who have fallen in love with this restaurant.
---
7.Stagioni
Stagioni is the third restaurant from the Moffet Restaurant Group. Following the top-ranked Barrington's and Good Food On Montford, Stagioni is one of the best Italian restaurants in the Charlotte area.
The authentic Italian restaurant opened in 2014 in the Myers Park neighborhood just outside of Downtown Charlotte and features Italian classics from Chef Bruce Moffett. Combining the philosophies and commitment to the freshest local ingredients with the family tradition, Stagioni brings great memories and experiences to the table.
Stagioni is a combination of modernity combined with the old school Italian flavors and rustic look inside the historic Reynolds-Gourmajenko house. The 90-seat modern dining area welcomes with warm tones and a large courtyard. As was the tradition with the Reynolds-Gourmajenko house the history of a great gathering place lives on with Stagioni!
---
8. Yafo Kitchen
Yafo Kitchen is among the best restaurants in Charlotte NC for the Authentic Mediterranean as well as Middle Eastern cuisine. The restaurant is owned by Frank Scibelli who also happens to the owner of Midwood Smokehouse and Mama Ricotta's among other eating establishments. This restaurant combines simple ingredients to form powerful flavors.
Yafo Kitchen is Scibelli's latest venture. The restaurant is a fast casual operation with franchising possibilities in the future. Since opening shop, Yafo Kitchen has attracted countless positive reviews despite having long lines during lunch hours. Some of the most notable meals include; silky hummus with extra Schug and some harissa yogurt on the side.
---
9. Kid Cashew
This is another great Mediterranean inspired restaurant in Charlotte, NC. Kid Cashew stands out for many things. One of the most notable is its unique special dubbed; goat breast milk which is a very tasty ouzo-based cocktail.
The restaurant's eclectic patio décor is also impressive. Kid Cashew has a sizeable patio on the front and ample rustic space on the inside featuring dark wood and red leather banquettes. The restaurant's Mediterranean cuisine featuring a modern spin is arguably the top attraction according to many reviews. There's, however, more to eat. For instance, you can also enjoy wood-fired meats, seafood as well as salads and sandwiches. Meals can be complemented by international wines and inventive cocktails. Kid Cashew is among the newest and most popular Dilworth neighborhood restaurants.
---
10.Midwood Smokehouse
MenuandDirections
If you are looking to eat the tastiest southern basics such as mashed potatoes, fried chicken, and black-eyed peas, look no further. This Plaza-Midwood restaurant is unmatched for southern food lovers. However,Midwood Smokehouse offers morethan just some of Charlotte's best BBQ, they have a menu aimed to please the whole family.
From baby back ribs to cheeseburgers and fries there is something anyone in the family can enjoy. If you're anything like me you'll definitely be going for a side order of the macaroni and cheese!
---
11. CoCo & the Director
If you love gourmet coffee, pastries and sandwiches served in a stylish and chic space with ample seating options, CoCo & the Director is the perfect Charlotte, NC restaurant for you. This Uptown restaurant is a perfect place to get tasty baked goods as well as an assortment of grab-and-go snacks and drinks.
The restaurant is open throughout and offers daily treats such as sandwiches to the busy working community of Uptown community who are tired of regular bread. However, CoCo & the Director is more than a trendy coffee shop. The restaurant has been known for offering tasty specials such as pickle-brined fried chicken, with slaw and sliced rib eye with horseradish aioli and mushrooms.
---
12. 204 North
204 North is another greatDowntown Charlotte restaurant to visit for some of the tastiest southern cuisine, cocktails, and craft beer. 204 North is a perfect Charlotte, NC restaurant for grabbing a quick bite and a cocktail with friends and family.
The restaurant has great brunch, lunch, dinner and libations menus. Get the tastiest lunch sandwiches, tacos, and salads. The dinner menu is equally impressive with great starters, mains, and salads. 204 North also stands out for its great events climates. You can hold lunch meetings, luncheons, rehearsal dinners, anniversary parties and so much more!
---
13. CO
CO, Charlotte is popular for its Asian-influenced dishes. The restaurant serves modern Asian dishes alongside craft cocktails. CO isn't your typical Asian restaurant. The menu features fresh approaches that create unique, flavorful experiences that anyone can enjoy. The restaurant has done a great job introducing Charlotte residents to Asian-influenced dishes.
CO serves tasty dumplings, small dishes, and salads in its bites' menu. CO also has some of the tastiest noodles and sushi with vegan options. The ambiance and service is exceptional i.e. what you would expect from an indigenous restaurant. The restaurant features a modern interpretation of Asian (Japanese Zen) architectural philosophy which focuses on freedom and essence in sleek and modern settings.
---
14. The Summit Room
The Summit Room is located on 1531 East Boulevard. As the name suggests, the Summit Room is inspired by a mountain climbing experience. This restaurant offers a perfect mix of southern and modern dishes.
The menu is packed with dishes that are sweet, spicy, sour and savory from the appetizers to the cocktails. Expect tasty shares and starts, soups and greens, larger plates, country fixins and desserts. The drink menu has specialty cocktails, beer and much more.
---
15. The King's Kitchen
If you fancy eating tasty Southern cuisine for a good cause, the King's Kitchen comes highly recommended. This nonprofit Uptown Charlotte restaurant is known for its delicious Southern-inspired cuisine from North and South Carolina farms and purveyors.
The King's Kitchen is a southern restaurant on a mission given the fact that all the profits go helping the homeless in Charlotte. Besides donating all proceeds to help the poor in Charlotte, the restaurant also hires people who are considered unemployable. The King's Kitchen has partnered with many ministries and outreach partners. The King's Kitchen is a great place to enjoy some tasty southern food and make a difference at the same time.
---
16. Hibiscus
Hibiscus is one of the best new Charlotte, NC restaurants. The restaurant is home to the tastiest reasonably-priced health food in Charlotte, NC. The restraint is located in Montfort Park.
The restaurant offers delicious Korean and classic Thai dishes as well as a number of Southeast Asia comfort foods. Hibiscus also has a great sushi selection, creamy curries, and unique cocktails. The restaurant offers the perfect blend of tasty, authentic, healthy and reasonably priced Asian delicacies with a modern touch. Enjoy your meals with alongside mid-week drink specials on Tuesdays, Wednesdays, and Thursdays.
---
17. Dogwood Southern Table and Bar
This restaurant is home to the tastiest slew of small plates that range from steamed littleneck clams and barbecued pork ribs to baked pimento cheese. Dogwood Southern Table and Bar serves them all alongside unique drinks such as ''Alla-Tini'' with honeysuckle vodka & burnt orange syrup. Dogwood Southern Table and Bar has a cocktail program that features updated classics coupled with house-made mixers, a regional spirit as well as a fun and interactive approach. If you're fancy unique cocktails, look no further.
The restaurant's menu is regionally inspired but produced locally produced. The restaurant serves some of the most delicious regional cuisines. Dishes are prepared using locally available foods in a chef-driven environment.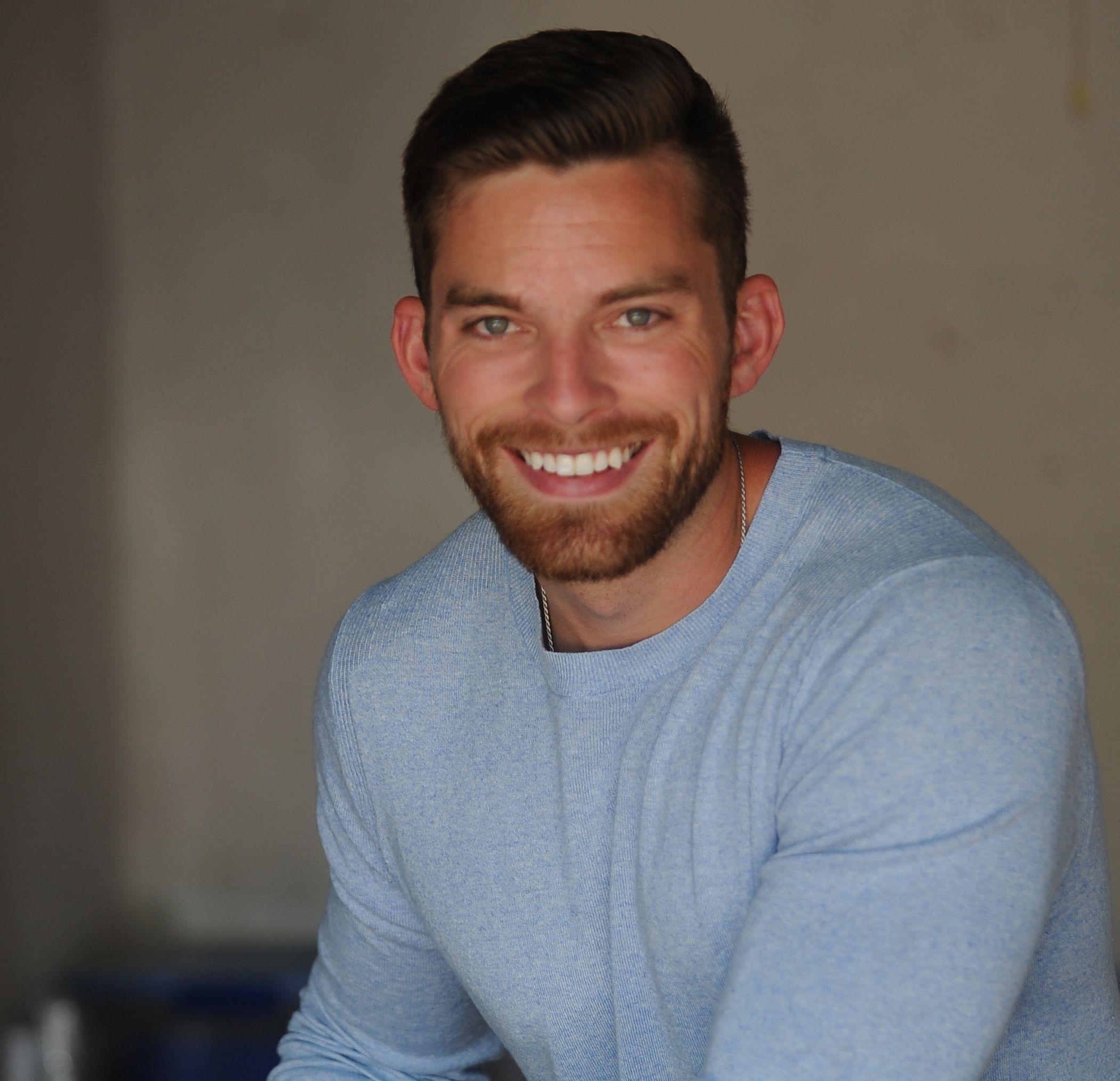 Ryan Fitzgerald
Hi there! My name is Ryan Fitzgerald, and I am a REALTOR®. My goal is to help you learn more about real estate through our Real Estate Blog! Hopefully, you enjoyed the above blog post and it found a way to provide help or value to you. When you're ready to buy or sell a home of your own let us know here. Please feel free to join the conversation by dropping us a comment below.