15 Best Uptown Charlotte Restaurants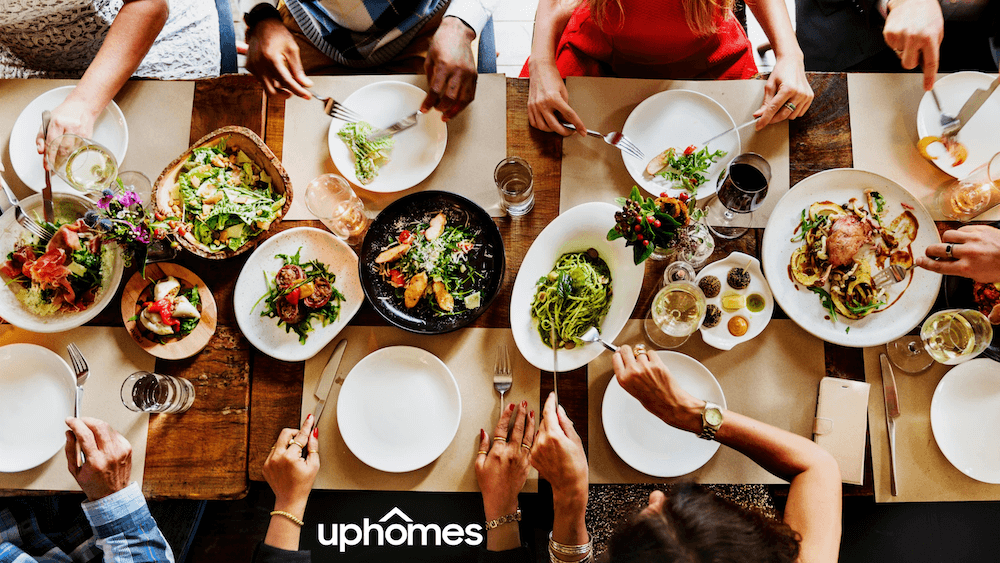 Uptown Charlotte Restaurants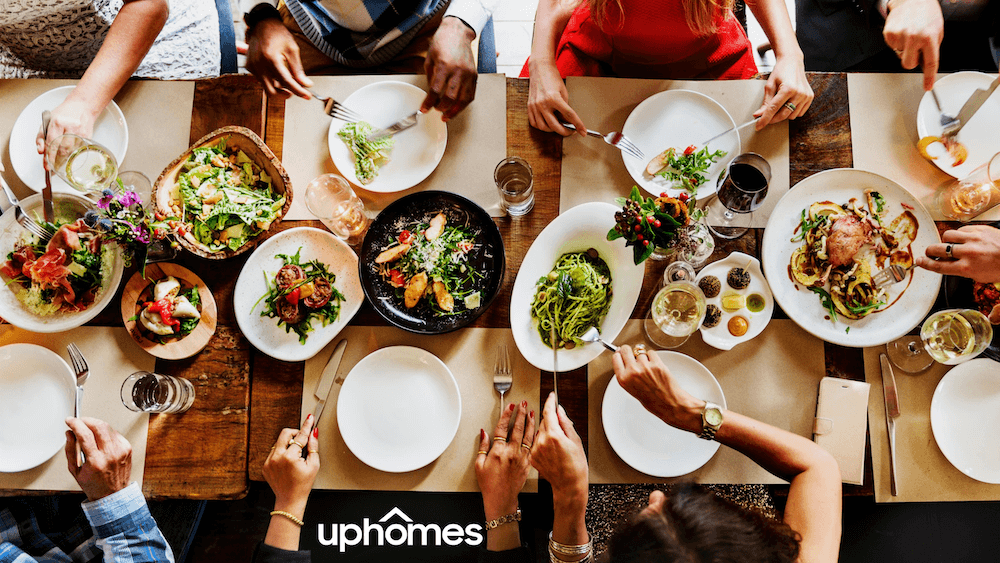 Looking for the best Uptown Charlotte Restaurants? We have you covered. 
While our Real Estate Website is primarily focused on helping people find great homes for sale in Charlotte, we love to bring local happenings and information! This article is dedicated to the best Restaurants in Uptown Charlotte which are located in Charlotte's downtown for those of you moving here (also known as Uptown in Charlotte).
Thanks to an influx of innovative chefs and tastemakers, Uptown Charlotte is swiftly gaining recognition as one of the south's most impressive culinary destinations! Most of the restaurants in the uptown Charlotte area are passionate about utilizing locally sourced ingredients, bringing unique and fresh cuisine to tables around the city!  Locals and visitors of Uptown Charlotte have a dizzying array of restaurant choices. From the best restaurants in Uptown Charlotte to the housing award-winning chefs, hidden gems disguised as hole-in-the-walls, roaming food trucks, and sophisticated farm to table eateries, there is a restaurant for every preference in Uptown Charlotte!
5 Church 
Church turned Charlotte's newest hot spot, the culinary experience at 5 Church is essential when in uptown Charlotte! Eclectic, funky, and modern, this restaurant brings a unique energy to an already urban area. This industrial-chic space is complimented with soaring ceilings, exposed ductwork, black leather couches, modern artwork, and unusual light fixtures. By merely walking through the door, you know an exclusive dining experience awaits! 
Bravo's "Top Chef" alum of season 14- Jamie Lynch was named best chef by Charlotte Magazine in 2018, after his successful launch of 5 Church in uptown Charlotte. Chef Jaime's menu is confident and bold, offering dishes like yellowfin tuna tater tots, and charred octopus. The lamb burger and pan-seared red snapper are two popular dinner items on the regular menu. Seasonal menus also rotate through, and are dependent on what is being produced by local farms! The dessert menu is just as innovative as the dinner, featuring a chocolate 'taco', and s'mores trifle.
5 Church also serves some of the best Sunday brunch in uptown Charlotte! Among grandiose dishes such as crab cake eggs Benedict, and brioche French toast, the star of brunch at 5Church is their mimosa flight! Ideal for a boozy weekend morning, the mimosa flight provides 4 different mimosa flavors that change seasonally, but are all deliciously unique like peach balsamic and cranberry fig.
The success Chef Jamie Lynch has cultivated has allowed him to expand, opening locations in Charleston and Atlanta. Each location offers a different atmosphere and menu, so the experience at 5 Church Charlotte is unique to uptown Charlotte- and can't be missed! This is one restaurant that also appeared on our best restaurants in Charlotte list as well!
Alexander Michael's
Affectionately called "Al Mike's" by Charlotte locals, this Charlotte restaurant is far from your typical neighborhood tavern. This charming restaurant is located in uptown Charlotte's historic 4th ward and sits in a building dating back to 1897. The inside showcases many The bar top inside is made from old solid oak doors that were originally in Charlotte's first skyscraper!
The kitchen serves unpretentious dishes prepared with quality ingredients. Regulars rave over the London broil, spicy crab soup, and turkey club croissant. However, the star dish of this Charlotte gem is the "What is it" served with blackened chicken breast over fresh rotini in a cajun cream sauce! If you are in the uptown Charlotte area looking for a low key evening of good food and cold beer, join the locals at Al Mike's!
Aria Tuscan Grill
Chef Alex Piatt brings the taste of authentic Italian cuisine to the uptown Charlotte restaurant scene. A warm, modern atmosphere with dim lighting provides customers with an intimate dining area to enjoy their traditional Italian dishes. As if you need more incentive to pay this Charlotte restaurant a visit, they offer to buy one, get one half off pizza, beer, and wine every Monday along with living music from local bands. 
To jumpstart your taste buds in preparation for the saucy plates to come, a white bean dip is served complimentary with warm ciabatta bread fresh out of the oven. The menu at Aria is straightforward and not incredibly experimental, allowing Chef Piatt to enhance and perfect versions of classics that you know and love. Dishes like carbonara, chicken parmigiana, penne a la vodka are all concocted with in-house handmade pasta. Wood-fired pizza, braised meats, and fresh seafood are also on the menu. Have a short wait for your table? Head to the bar for $5 beer bites including meatballs, and truffle gnocchi bites! 
The Asbury 
Set inside Dunhill Hotel, the city's only historic boutique hotel sits this uptown Charlotte restaurant. The Asbury is a modern kitchen that provides an evolving menu that is rooted in tradition. Serving breakfast brunch and dinner, the dishes at this Charlotte restaurant are uniquely Carolinian. The menu is small, but intentional allowing the local ingredients used to shine, and rotates seasonally. 
The Asbury offers a handful of dishes that locals rave over such as the homemade pimento cheese biscuits, the pumpkin spiked sauce topping the catch of the day in the fall, braised lamb, and the cast iron biscuits with bacon jam. Don't forget to try the fried banana cheesecake which is slathered in butterscotch sauce and sprinkled with buttery shortbread crumbles.
The Cellar at Duckworth's
Although you may feel like a password is needed to enter, this underground hidden gem is open to anyone lucky enough to learn of it! The Cellar at Duckworth's lies at the bottom of a discreet staircase inside Duckworth's Grill and Tavern, which is a casual pub serving traditional bar bites. This unsuspecting spot was originally a speakeasy in the prohibition era dating back to 1912. Quaint and intimate, The Cellar plays into its history with the original brick walls, exposed ceiling, dimly lit vintage Edison light bulbs, and staff dressed in the part in 1920's wardrobe. This restaurant in uptown Charlotte is the perfect spot for a date night, special celebration, the after-work drink, or a nightcap after dinner at another unique Charlotte restaurant! 
The menu at The Cellar is equal parts unique and tasty, offering items like Pumpkin Cheddar Grits, Ground Duck Flatbread, Butter Basted Scallops, and their charred "Cellar Burger".Their Truffle Mac and Cheese are rich and savory with a deep smokey flavor sprinkled with bits of crisp and salty pancetta. The Nutella Cheesecake will satisfy your sweet tooth, with stout infused Nutella, garnished with candied cherries and whipped cream.
Fin and Fino
This uptown Charlotte restaurant is tucked away at the tail-end of Tryon street in the uptown area. Tones of blue and white, seashell chandeliers, and nautical decor add a coastal, laid back atmosphere to the dining space. Paired with a show at the Knight Theater, viewing the galleries at the Mint, or a cruise inside Romare Bearden Park, this uptown Charlotte restaurant makes the perfect night out exploring uptown! 
Deemed as "Charlotte's Best Seafood" by locals, Fin and Fino serve fresh fish and shellfish that is delivered daily, and employees work to ensure 12 types of oysters are available on the raw bar menu around the clock. The "Tower of Power" is a seafood lover's dream! This over-the-top dish brings a heap of oysters, shrimp, mussels, blue crab, lobster tails, and tuna and salmon poke all to your plate! The menu at Fin and Fino boasts a variety of deliciousness such as clam pasta, grilled octopus, and lobster and shrimp rolls. 
Feeling overwhelmed by the menu? Leave it to the chef! Order "The Treatment" and be delivered several courses that sample the highlights of the menu including appetizers and dessert! Not to mention, $5 is donated to charity! Fin and Fino is also known for their quirky menu of craft cocktails. "Endless Breadsticks" is a unique cocktail offered, consisting of peanut butter washed bourbon and jam made in-house! If you would like to roll the dice on your drink, order the "Call of the Clam", choose your spirit, and leave the rest up to the mixologist for a surprise!
Green's Lunch
A 1926 staple in uptown Charlotte, this diner has withstood the test of time. Offering nearly 100 years of historic charm, this iconic restaurant serves not only the best hot dogs in the Charlotte area but represents generations of family memories and traditions. Stepping through the front door is like traveling back in time to a 1950's lunch counter, as the dining booths are surrounded by outdated wallpaper, old awards, and newspaper clippings adding to the nostalgia. Robert Green built Green's Lunch as a modest lunch stand with only 12 stools, serving hot dogs for only 5 cents a pop. When he passed away in 1945, his daughter-in-law took charge and before long was known as the "hot dog queen" around uptown Charlotte. Family owned and community-driven, Green's lunch often hosts fundraising events like a hot dog eating contest to raise funds for the Make a Wish Foundation, and in 2016, were able to grant wishes for two children in the Charlotte area. On the Sundays of Carolina Panther's home games, you will find quite the crowd at Green's Lunch for a traditional good luck hot dog!
The stars of the show at Green's Lunch is their fried bologna sandwich, and the infamous "all the way" dog, with homemade chili, slaw, and onions. Don't let the name fool you! Green's lunch also offers a full breakfast menu, as well as additions to their lunch menu such as burgers, cheese crinkle-cut fries, chicken sandwiches, bacon burgers, and much more! 
Haymaker
Haymaker is one of the most popular restaurants in uptown Charlotte, and with good reason. After cultivating a successful restaurant in Asheville, William Dissen decided to bring his passion to Charlotte- and we sure are glad he did! Upscale and trendy, Haymaker offers beautiful views of the city and Romare Bearden Park by means of the floor to ceiling windows on every wall. With a beautifully crafted horseshoe-shaped bar at the center of the dining room, and a chef's table allowing an exclusive review of the kitchen at work, there is not a bad seat in the house! 
Focused on farm-fresh deliveries daily, the menu at Haymaker provides dishes that are seasonal, healthy, and locally inspired. No matter how big your appetite, this uptown Charlotte restaurant has something for you, serving small plates and cocktails as well as larger plates to share with your table. Crispy pork belly, pan-roasted bone-in pork chop, and smoked cheddar Mac and cheese are a few favorites on the menu. Like many of these Uptown Charlotte restaurants, Haymaker has an eclectic cocktail menu featuring "Benton's Old Fashioned" made with bacon-infused bourbon and maple syrup! Speaking of bacon, Haymaker also holds brunch on the weekends! Cinnamon French toast topped with bourbon-infused raspberries is the star of the brunch menu, along with their upscale take on shrimp and grits- the shrimp and bay scallop a la plancha.
The King's Kitchen
This nonprofit restaurant and bakery in uptown Charlotte serve by the motto "The hungry feed the hungry". Chef Jim Noble offers southern-inspired cuisine, donating 100% of profits to feeding the needy in the Charlotte area. Partnered with the Charlotte-Mecklenburg Dream Center, they are also active in "The Restoration Program" focused on training and employing troubled youth, rehab graduates, or other members of the Charlotte community who are in need of employment. Dine-in and enjoy your meal while knowing you are doing your part in helping the community. Giving back never tasted so good! 
Enjoy southern classic dishes like shrimp and grits, Aunt Beaut's pan-fried chicken, or pork chops, with choices of side dishes that are sure to remind you of Sunday lunch at grandmas! In fact, Grandma Bennon's Braised Pot Roast is the Chef's family recipe! 
La Belle Helene
Known as the most beautiful restaurant in Charlotte, La Belle Helene perfectly embodies the essence of French cuisine and aesthetic. Staying true to its French Parisian design, the interior of the dining space is mixed with pewter, antique wood and leather. Large, appealing light fixtures nicely reflect light off lofty mirrors and light the tall wall murals. 
Just as the atmosphere is meticulously executed, so is the menu. Serving lunch, Le Gouter (afternoon tea), dinner and Sunday brunch, Chef James Stouffer has mastered French cuisine with a modern, American spin. The focal point of this Charlotte restaurant is the massive rotisserie oven visible to diners. Custom made in France, this oven can perfectly roast 20 chickens at once, resulting in the restaurant's renowned rotisserie chicken with salty, crispy skin and juicy white meat. Aside from the rotisserie chicken, the dish everyone seems to come back to is the tuna tartar. Uniquely made with sweet corn, lemon, and topped sparingly with popcorn, this small plate is like no other in uptown Charlotte.
Luce
Luce is a modern, Italian uptown Charlotte restaurant that is rich in flavor and passion! Filled with the glow of old-world elegance, the dining area transports you to Rome, with an atmosphere highlighted by Italian marble and Venetian plaster. Whether you choose to enjoy your authentic Italian cuisine on the relaxed outdoor patio, or under the soft chandelier in the intimate dining room, you are sure to enjoy your time at the most upscale Italian restaurant in uptown Charlotte. 
Handmade pasta, generous portion sizes, and freshly made sauces, every dish at Luce is made to be authentically Italian. Traditional Italian dishes like Tagliatelle Bolognese and Rigatoni Buttera are taken to the next level here. One of the most popular dishes is the Linguine Mare. Perfect for the seafood enthusiast, this meal is made of perfectly al dente linguine smothered in cream sauce and topped with lobster, scallops, calamari mussels, clams, and shrimp. Along with skillfully made cocktails, an impressive wine selection is also available at Luce, with a large range of prices and flavors. 
Que Onda Tacos + Tequila
This Mexican uptown Charlotte restaurant is the perfect neighborhood Mexican hang! With wallaby's decorated with Mexican murals, the atmosphere expresses a fun, vibrant Latin influence. The focal point of Que Onda is the huge bar, featuring an expansive selection of tequila and Latin inspired cocktails like hand-squeezed margaritas and freshly muddled mojitos!
Spend Taco Tuesday in uptown Charlotte with Que Onda and enjoy $2 tacos all day long! The menu is expansive, even for a Mexican restaurant, showing everything from skillet fajitas, 13 various taco options, burritos, and many other specialty entrees. Save room for the loaded churros smothered with Nutella, ice cream, and chocolate sauce!
Sea Level
One of the best Seafood restaurants in Uptown Charlotte is Sea Level. Before opening in 2015, Owner Paul Manley partnered with local North Carolina oyster and clam farmers in the town of Seal Level, NC. Together, they have grown his own unique line of oysters designed and harvested specifically to meet the standards of Sea Level Restaurant. Manley has been determined to create a culinary experience that relies upon sustainable local supply. Concrete beams and rustic brick bring an industrial feel to this otherwise elegant atmosphere. With few raw bar options in Charlotte, Sea Level is thriving in this area.
Delivering the freshest seafood in uptown Charlotte, Sea Level offers a menu that varies day by day based on what is sourced from the coast! Customers who dine frequently at Sea Level often rave about the lobster roll, the catfish Reuben, and corn fritters. Also found on the menu are fish tacos, steamed buns, and of course the southern classic- shrimp and grits. Happy hour is held daily from 4-7, boasting $1 house oysters to pair with your craft cocktail, as they also provide an extensive and creative cocktail menu. All cocktails are prepared with integrity- fruits freshly squeezed, and the liquor selection is top-notch. 
Stoke
Stoke is a refined restaurant located in uptown Charlotte where Chef Tim Groody perfectly executes the farm to table concept. Having owned 5 successful Charlotte restaurants in the past 30 years, Groody is credited to being the first local chef to cultivate relationships with local farmers, resulting in the use of the local products in his kitchen at a time when many people were not buying local. Now it seems every restaurant in Charlotte is dedicated to supporting local farms and businesses. This Charlotte restaurant incorporates values of community and connection, by sharing the craft of the meals with a large open kitchen in the center of the dining area. Dining at Stoke is like having one big dinner party- and you don't even have to bring a dish! 
Furnished with a 600-degree wood-fired oven, everything on the menu is made from scratch in this open kitchen, using local ingredients and a lot of soul. The menu reflects a family-style concept, offering small and large plates to be shared with the table. Customer favorites include the sticky pork belly, which packs a punch of flavor set upon scallion pancakes, and the wood-fired bbq chicken delivers juicy meat with perfectly charred skin. 
The Doughnut is arguably the most memorable item on the menu. Weighing in at one pound, this brioche dessert is shaped, fried to perfection and topped with rich pastry cream, Heath bar crumbles, and a blizzard of powdered sugar making this a slam dunk dessert.
Zablong Peculiar Pizza
This uptown Charlotte restaurant is a funky, one-of-a-kind pizza joint. Offering build-your-own oblong-shaped pizzas as well as specialty pies on the menu, dining at Zablong is truly an experience unique to Charlotte. Decorated with graffiti mural walls, Zablong serves tradition with a hip, urban twist! 
Inclusive of all diets and lifestyles, vegan and gluten-free pie options are available at Zablong. If you would like to build your own pizza creation, the sky's the limit as topping options are endless! Customers can choose between 8 different base sauces all made in house including mushroom truffle cream, ricotta spread, along with their classic tomato sauce. Sautéed shrimp, pork belly bacon, monster pepperoni, and 9 other protein options are available. There are 15 vegetable toppings to add, as well as drizzles and oils to top off your oblong-shaped pie before you watch your creation come to life in the oven! Zablong also offers hoagie and salad creations with the same ingredient options. The line can get a little long on the weekends. If that's the case, you can turn around and take a selfie on their TV set up and have it sent to yourself- a hit with the 2 am crowd!

Find your new home
Search real estate and homes for sale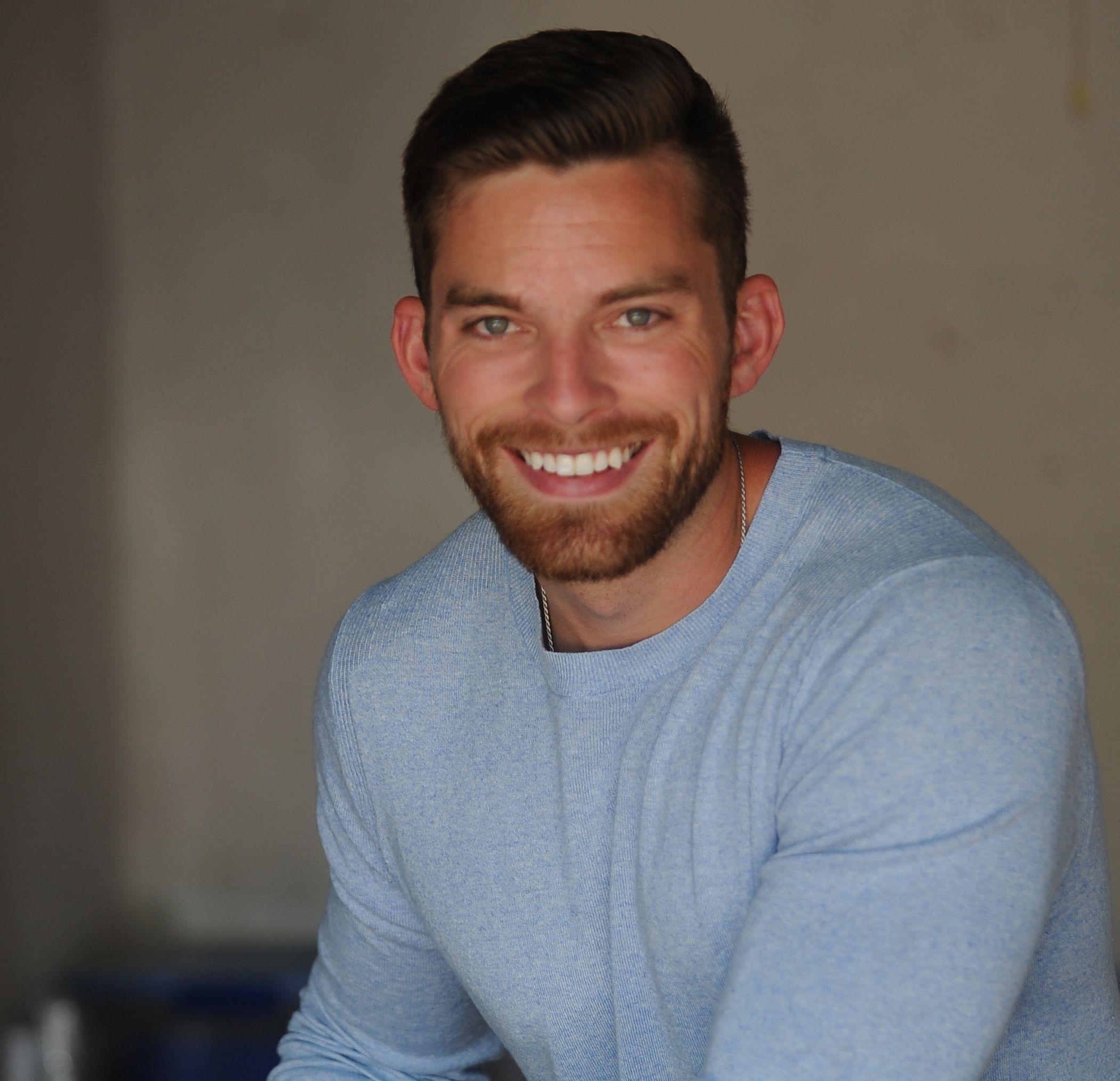 Ryan Fitzgerald
Hi there! My name is Ryan Fitzgerald, and I am a REALTOR®. My goal is to help you learn more about real estate through our Real Estate Blog! Hopefully, you enjoyed the above blog post and it found a way to provide help or value to you. When you're ready to buy or sell a home of your own let us know here. Please feel free to join the conversation by dropping us a comment below.