7 Common Mistakes Buyers Make When Buying a Home


A lot of first time home buyers make mistakes when they are looking for a home to buy. It happens to everyone. Very rarely do these processes run smoothly. You will come across some extremely stressful times when you are searching for a home, but don't let them scare you! Are you moving to Charlotte, NC? We want to make sure that your move here is swift and pleasant, not stressful. Start your research by familiarizing yourself with the best neighborhoods. We have put together a list of mistakes that we see first time home buyers make often. By reading this article, you will know what to watch out for and be put in a better position when you begin your own home buying process.
Searching For A Home Before Getting Approved
It's typical for first time home buyers to start searching for homes online before knowing what they are qualified for. Home searching can be fun and addicting at times, but it can also cause you to start wishful thinking. It's hard not to look and see what homes are available in Charlotte. You start to begin looking up neighborhoods and homes that you end up falling in love with but also that you can't afford. Then after you find the perfect home, and begin the loan application process, you find out it's not in your price range.
It is very important to get your pre-approval letter early in this process, long before you begin looking at homes. You want to know what your max price is, and to try and stay remotely short of it. If you already have enough cash to buy a home, which most first time home buyers rarely ever do, then you are one of the few lucky ones. Getting pre-qualified can make most first time home buyers nervous because they are afraid of the rejection or not being able to afford something that they really want. Understanding where you are at financially is the critical first step to buying a home. Don't make the mistake of looking at homes that are way out of your price range because you think you will be able to afford them. Once you find a mortgage lender, fill out the pre-approval loan application and they will go over it with you for free. They will let you know where you are financially, and then you will know if you are ready or not to start searching for homes. It will save you a lot of heartaches.
Interviewing Just One Lender
There are tons of lenders out there who are looking for buyers to use them and will offer different deals. Every lender is different and if you are meeting with just one then that is a big mistake to make. When you begin to look for a good lender, make sure that you interview as many as possible. Each lender's interest rates and fees are different and if you only talk to one, you may be missing out on a different one that could save you a lot of money. For first time home buyers, you are looking to save as much money as possible. Usually, at a young age, you are just starting off and your budget won't be very high. Finding the best loan that fits your financial situation is important in order to afford it.
There are things that home buyers want to buy such as furniture and home accessories that they won't be able to afford if they don't go with the best loan offered to them. Their mistake was taking the first loan that they were offered without doing any research on other lenders out there. If you don't do the research, youmay not be informed andcould end up making a poor decision. Ask for advice from your real estate agent, family, friends, anyone you know that has gone through this process before. By talking to 2-3 mortgage lenders, you will be able to understand what they offer and what to look for in their offers. You will increase your chances of finding something that will be better for you. Then you can compare all of the offers you received and pick the best one. You will then be able to afford that furniture you had previously believed you wouldn't be able to get.
Professional Help
A huge mistake that first time home buyers make is either not getting the help of a professional real estate agent or they didn't do their research and picked the wrong one. Real estate is very tricky to fully understand, especially when it's only your first time buying a home. Doing it on your own is extremely overwhelming and can lead you to overstress. Having a good agent by your side will take a huge load off of your shoulders. They will make your priorities their very own. They want to see you cross the finish line and will be there every step of the way helping you get there. Make sure that you find the best real estate agent.
Agents are more than just the contacts when submitting offers and going over contracts. They lend their hand to you, giving advice on homes and talking about what they have experienced in the past. They will show you what things to avoid and ensure a much smoother transaction. They will know a good deal from a bad deal and be there to help you as much as they possibly can. Unless you already have real estate experience, doing it on your own will cause you to be stressed out and make decisions based off of your emotions. This is another big mistake that we will get into later. If you choose the wrong real estate team then you are going to head in the wrong direction that could end up hurting you financially in the end. Do your research like you would with mortgage lenders and find a good realtor that is ready to help you when you need them.
Buying With Emotion Vs. Reason
Like any smart realtor will tell you, base your decisions off of reason, not emotion. When you start letting your emotions take over and making your decisions for you, the outcome will not be great. This is why it is important to find a good agent because he or she will not let you make any quick, irrational decisions. Being patient and not making any quick judgment calls is important. Discuss what you are thinking with your agent and ask them what they think. You are all on the same team working towards the same goal. They are there to help you and to keep your emotions in check, they're judgment is not clouded by emotions, but with rational reasoning. Focus on your goals and what it is you want to accomplish during this process.
Making sure that you aren't getting emotionally attached to a home is also very important. There is always going to be the perfect home that you have always dreamt of and you begin getting too attached to it. Envisioning yourself living there with your family, it begins to sound so perfect. You need to make sure that you can afford this home and if you can't, don't worry, there will be another one on the market just like it. Be patient! Your agent will help you find the perfect home, one that you can easily afford. As a first time home buyer, it is very important to not make any emotional decisions. You could hurt yourself tremendously by making the wrong choice because of your emotions clouding your judgment. So always be patient and talk things over with your agent and you will make every decision with reason.
Putting All Your Savings On The Down Payment
Most first time home buyers don't have boatloads of cash laying around. They usually have a few payments that they are paying off, whether it is student loans, car payments, rent, credit cards, etc. Now you are looking to take out a loan to buy a home. Some people recommend putting as little as possible on a down payment. You are put in a situation where you are leveraging other people's money instead of your own, which you can then use the cash you currently have on other important things. One of the biggest mistakes that we see first time home buyers make is they put most, if not all, of their savings as their down payment on a loan. This is a dangerous move as it may leave them broke and unable to keep up with the mortgage payments. Then they realize that it is more than just the mortgage they are paying. It is also homeowners insurance, property taxes, HOA fees. They are then left with a home they can no longer afford to keep paying off.
When you are deciding how much to use as your down payment, take all of these factors into consideration. Is it just your name going on the mortgage? How good is your debt-to-income ratio? If you are currently paying off a lot of your debts, using most of your life savings on a down payment may not be the smartest financial move. See what the minimum down payment is and then factor that in with your other debts. You will be much more likely to afford it now. It means that you will owe the bank more in the future, but you will be in a better position financially when that time comes. You will be leveraging other's money instead of your own. Your home will also have appreciated so you will be able to sell it for more than what you bought it at.
Maxing Out The Loan Amount
First time home buyers either get overexcited or down when they see the amount they qualified for. Rarely do they get a number that they want or expect. It is important to focus on what it is the lenders are offering you. Do not worry about how high or low the maximum loan is, but how much you actually need to take out. How much do you qualify for? Look at the number that you were approved for and ask yourself if taking out a max loan is a smart financial decision. The answer is almost always NO. Taking out as much as you can is not a smart move. By doing this you are going to put yourself in a very tough situation. It will be much harder to pay off, especially because you took a larger amount out to buy a home that you may not be able to afford.
Even though a mortgage lender tells you "hey you can borrow up to this amount" does not mean you should. Like we were saying earlier, you want to think about what you should do and ask for advice from an agent or family first. At first, you may think of some things you could get if you were to take out that much. You could get an extra bedroom, another bathroom, maybe a few hundred extra square feet, but what you are not focusing on is the bigger picture. Sure, we all wish we could afford a bigger house, but if we can't afford all of the monthly payments that come with purchasing that home, then it's not going to be so great when the bank is foreclosing on it.
Make sure to set a limit to your loan amount. Look at the houses where you can afford the mortgage and other debt payments. By not taking out 100% of the loan you will be helping yourself stay financially stable. Always be ready for a change. By giving yourself more flexibility, if something were to happen with your income like getting laid off or a job change, or you had to pay repairs on your home, you have that available money to afford these things.
Not Understanding The Resale Of Your Home
A lot of first time home buyers and most buyers for that matter want to buy the home of their dreams. They focus on the physical things that they have always wanted in their home. Even though they may be able to afford the home, are they going to receive the best possible ROI (return on investment) after making the purchase? Most first time home buyers overlook the fact that the home they are buying isn't going to be the home they live in for the rest of their lives. One critical mistake they make is not looking at what the ROI is when it is time to sell their home. You hear it all of the time in real estate, location is the most valuable part of a home. If the house is in a great area, Downtown Charlotte, for example, there will be a high demand for people that want to purchase that home. You will be able to raise the listing price from what you bought it for and make a nice return on your investment. Buying a home will be one of the largest investments of your life. Your first one is important because you are usually going to make some mistakes, but you will learn from them and know what to watch out for the next time you are searching for a home.

Find your new home
Search real estate and homes for sale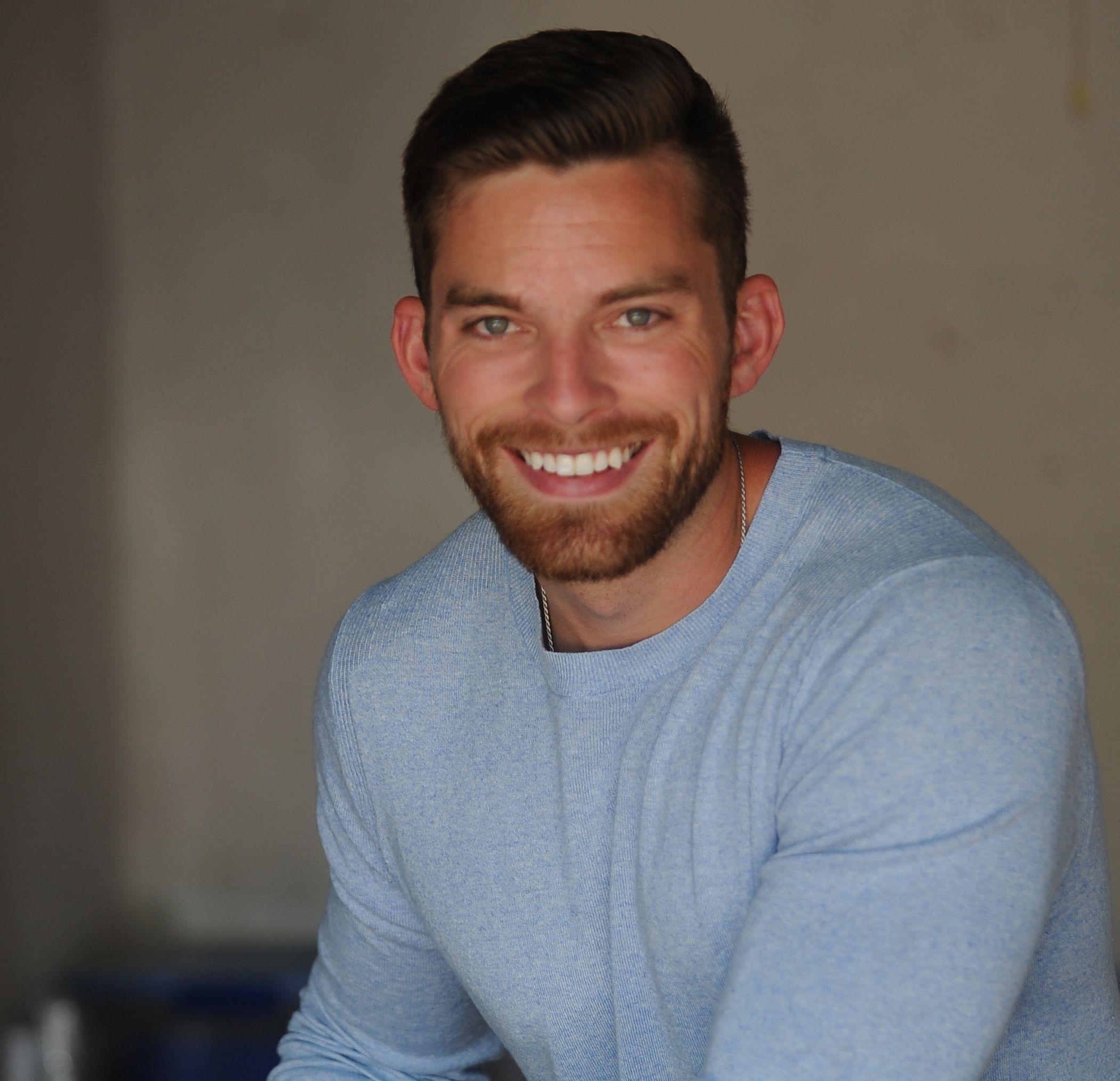 Ryan Fitzgerald
Hi there! My name is Ryan Fitzgerald, and I am a REALTOR®. My goal is to help you learn more about real estate through our Real Estate Blog! Hopefully, you enjoyed the above blog post and it found a way to provide help or value to you. When you're ready to buy or sell a home of your own let us know here. Please feel free to join the conversation by dropping us a comment below.