5 Takeaways: What Does Pending Mean in Real Estate?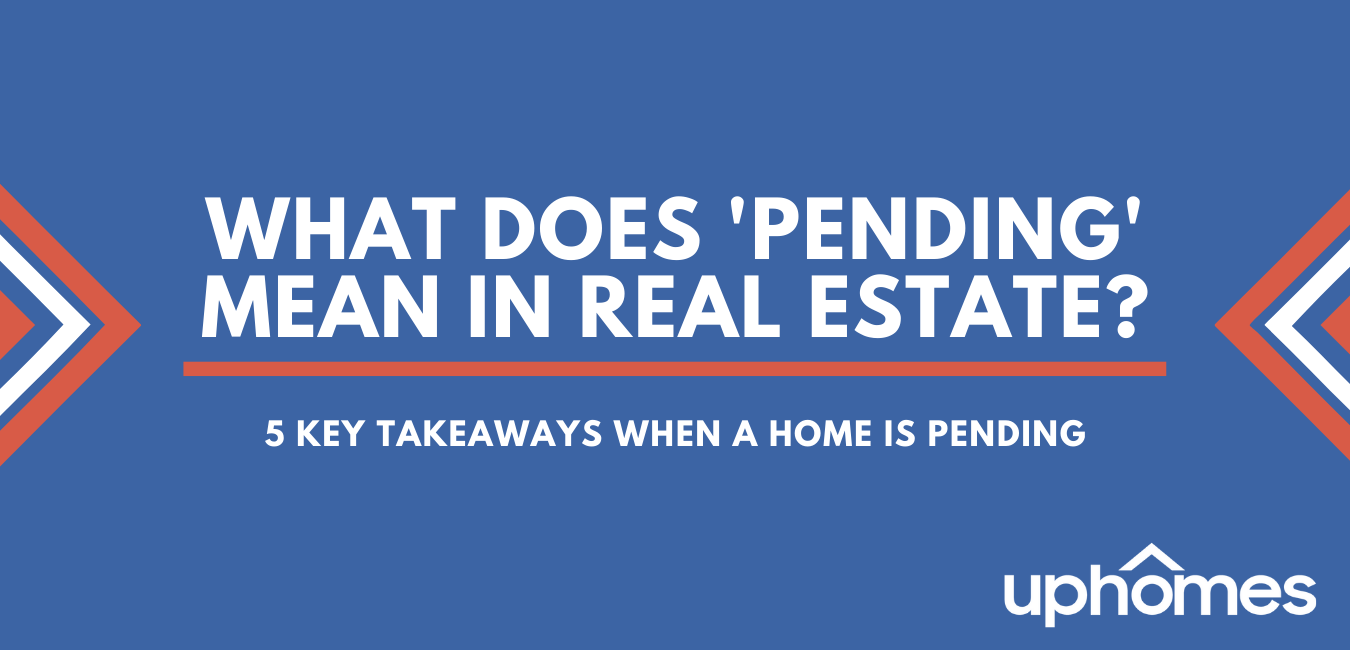 What Does Pending Mean in Real Estate?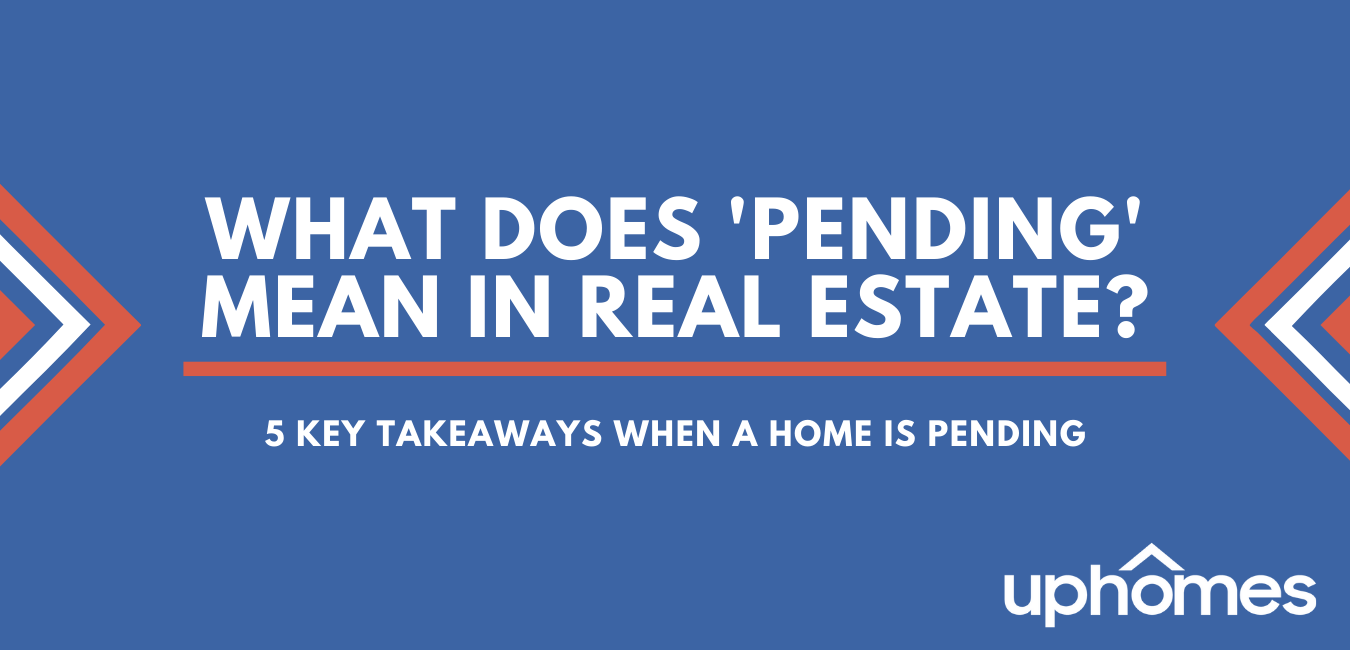 What Does Pending Mean in Real Estate? Here are 5 key takeaways that can help you understand what a pending status means when looking at homes for sale online.
If you arrived at this blog post you have likely been searching home listings and come across a few whose status read as "pending" or "contingent"? Maybe you're interested in a home that's listed as pending and are wondering if you can still make an offer to purchase? 
We all know real estate jargon is a language of its own—one practically needs a personal interpreter to understand it all and that's what Realtors are for. However, understanding the various status meanings that are relevant to real estate listings, will help you as a potential buyer know when or when not to make an offer. 
If you've wondered what does pending mean in real estate, read on for a thorough explanation. In this helpful guide, we will hopefully answer all your questions revolving around real estate listings with a pending status.
What Does Pending Mean in Real Estate?
If you're looking at a home listing that has a pending status, then what you're seeing is a home that has an accepted offer from a buyer. This means that the seller and buyer, through negotiations with a real estate agent, have agreed on terms that are acceptable to both parties. 
The seller and buyer have agreed on the price, the conditions, and the possession date and have executed the contract. A house listing that reads pending means that is no longer active, and stops other potential buyers from making an offer to purchase.
During this "conditional period," the buyer is doing their due diligence in submitting the offer to their lending institute, such as a bank, in order to get the final approval for the loan. This more than likely means the buyer will need to get an appraisal of the house done, as well as an inspection.
This conditional period usually lasts anywhere from 5-14 days. During this time, the seller can still show their house, in the case the buyer backs out last minute. However, they cannot accept any other offers—with the exception of a backup offer. A backup offer basically says, if the initial offer falls through, you're next in line.
It's important to know that in some areas, pending and contingency status mean one and the same thing. In other parts of the country, a pending status means that all contingencies have been met. Talk to your real estate agent and make sure you understand what these two terms mean in your area.
Can You Put an Offer on a House That Is Pending?
The short answer is yes. You can still make an offer on a house with a pending status. Though you might not want to get your hopes up if a house is listed as pending, a backup offer can still be made.
One thing to consider is some agreements between seller and buyer bar the seller from continuing to show their house once pending—meaning if you make a backup offer, you might not get to tour or see the house. Make sure your finances are in order if you make a backup offer, as it is still a legally binding contract.
Various Types of Pending Statuses
At times you might see different types of pending statuses. Bellow is our real estate pending vocabulary list and their specific meanings.
Pending-taking backups: the seller is still accepting backup offers in case the first one falls through
Pending-release/continuing to show: contingencies have been met but there is a kick-out clause still in effect for one of the parties, and the buyer will still show and accept offers
Pending-do not show: the seller is no longer showing their house, or accepting other bids
Pending-over 4 months: anything pending listing that has been ongoing for 4 months or longer, and will usually have a tentative closing date
Although a lot of these different pending meanings are similar in ways, different MLS listings will use different phrases—it's good to familiarize yourself with a broad understanding. The main thing to take away is if you see release, taking backup offers, or continuing to show, then you may still have a chance at purchasing the house.
What Does a Contingent Status Mean?
A home listing with a contingent status means that the seller has an accepted offer, but the closing of the property is contingent on certain terms being met. There are many different types of contingencies and this means each one carries their own terms and time specifications. Let's look at a few different types of contingencies and what they mean.
1. Inspection Contingencies 
When buyers tour a house that they would like to buy, things often look good at first glance, and so they make an offer. However, a trained professional, such as a home inspector, might find things in the house that need repair or are damaged. This is where the inspection contingency clause comes in.
Inspection contingency clauses protect buyers by allowing them to get a professional report from a home inspector. Depending on the terms of the clause, if the inspector finds something wrong with say, the foundation of the house, then the buyer has an option to back out of the contract without any financial repercussions.
Contingencies also might state that the seller has the option to fix any problems that the inspection finds, and by doing so, keeping the contract valid.
2. Financing Contingencies
A financing contingency is another useful clause that protects the buyer in case they are unable to secure financing. But why would a buyer put an offer on a house if they aren't able to procure a loan?
Well, usually buyers get preapproved for a house loan of a certain amount before they start looking at houses. This gives them an idea of how much money they really have to work with.
However, just because a bank preapproved you for a house loan, you still need to get approved for a certain loan program and go through what they call an underwriting process. Usually, this is where most people run into issues when trying to secure a loan for a house loan.
3. Appraisal Contingencies
This is a contingency that goes hand in hand with the financing contingency. Basically, a house needs to be appraised for its fair market value before a bank will write a check for it. This not only protects the bank from making a bad investment, but it also protects the buyer from purchasing a house for more than what the market says it's worth.
Because most financial institutes are only allowed to hand out home loans for up to the fair market value, an appraisal contingency allows the buyer to back out.
4. Title Contingencies
In real estate, titles of homes are not always free and clear. Buyers will hire title companies to do thorough research of public records to make sure there are no liens or other issues with the title.
Besides liens, other complications with titles include illegal deeds, errors in public records, unknown heirs, forgeries, etc. If any of these issues are found during the title search, buyers are able to back out.
5. Home Sale Contingencies
In a lot of cases, home buyers will make an offer on a home while in the process of selling their own house. A home sale contingency allows a buyer a certain amount of time to sell their house before they close on an offer.
Though this is great for buyers, sellers oftentimes do not appreciate this clause as it allows buyers to back out too easily.
What Is the Difference Between Pending and Contingent?
The main difference is that a pending status means that the house is no longer active. Whereas a contingent status means the house is still active and allows the seller to receive other offers from prospective purchasers. 
How Often Do Pending Status Deals Fall Through?
A report from Trulia states that in 2016, 3.9% of homes with a pending status fell through. Of course, this is a very small percentage but it does show that it is still possible to have an accepted offer on a house status listed as pending. Sometimes buyers will get cold feet when buying homes and back out for a number of different reasons.
Reasons Why Homes Listed as Pending Fall Through
If you're planning to make an offer on a house listed as pending, it's important to understand why some pending cases fall through. Below is a list of the most coming reasons.
Financing Falls Through: Whether there's a financing contingency in place protecting the buyer, not being able to come up with the full purchase amount agreed upon will void any offer. The reasons why a buyer might not get the funds needed are possibly a change in employment or loss of a job, a new debt collection, a change in lender conditions, etc. Financing fall throughs are the most common reasons why homes listed as pending fall-through.
Property Title Issues: Liens and other legal issues on a property's title keep an offer from going through. If through a title search property title issues have been found, and over time cannot be resolved, then the offer is void.
Low Appraisal: In a buyers market when homes are in high demand but in low supply, bidding wars might ensue. A financial institute won't approve a loan for more than the market value of the house. If the buyer cannot come up with the difference, then the offer will fall-through
Buyer Remorse: For most people, buying a house is the biggest purchase they'll make in their lifetime. Sometimes buyers back out because they get cold feet.
Buyer Home Sale Contingency: Because most people who are buying a home are also selling theirs at the same time, having a buyer's contingency allows them to back out if they aren't able to sell. 
Home Inspection Contingency: Many issues found in homes arise during the home inspection period. If the seller doesn't fix the issues, buyers with inspection contingencies can back out of the deal without losing escrow.
Other Real Estate Listing Status Meanings
Hopefully, by now we've answered your question of what does pending mean in a real estate listing. However, there are quite a few other statuses that you might want to know. Below is a list of some common ones you might read along the way.
Active With Contract (AWC): This is beneficial for the seller. It means there is an accepted offer from a buyer. However, a seller is still accepting backup offers just in case the buyer backs out for any reason. This is a term you see often with short sales and is specified in the contract as allowable.
Under Contract (UC): The contract has been made and signed, things are moving forward but not quite closed on.
Back On Market (BOM): A house with a pending status that fell through. This means that for whatever reason, the home fell out of escrow and is fully active.
Expired: When a seller contacts a real estate agent to sell their house, a contract is signed between the agent and seller giving the agent a certain amount of time to list the property. After that time expires, usually due to the agent not being able to sell the house, then it will be listed as such.
Temporarily Off The Market (TOM): For whatever reason, the owner has taken the property off the market. Sometimes this is for repairs to be made. Definitely still inquire about these properties.
Withdrawn: A withdrawn status usually means that a seller changed their mind and want to keep their listed house, or they weren't able to get the money they needed. This is another listing that doesn't hurt to inquire about.
Where Are You in Your Home Buying Quest?
When buying a house, knowing what does pending mean is one among many things to figure out. If you're searching homes for sale in Charlotte it's likely you will come across different statuses and we are here to help if you have questions. And we know that buying a house for most people is a big deal. Hopefully, this article has given the insight needed to search and find the house you really want.
So where are you in your home buying quest? Leave a comment and let us know what other real estate things you'd like to read about from us.

Find your new home
Search real estate and homes for sale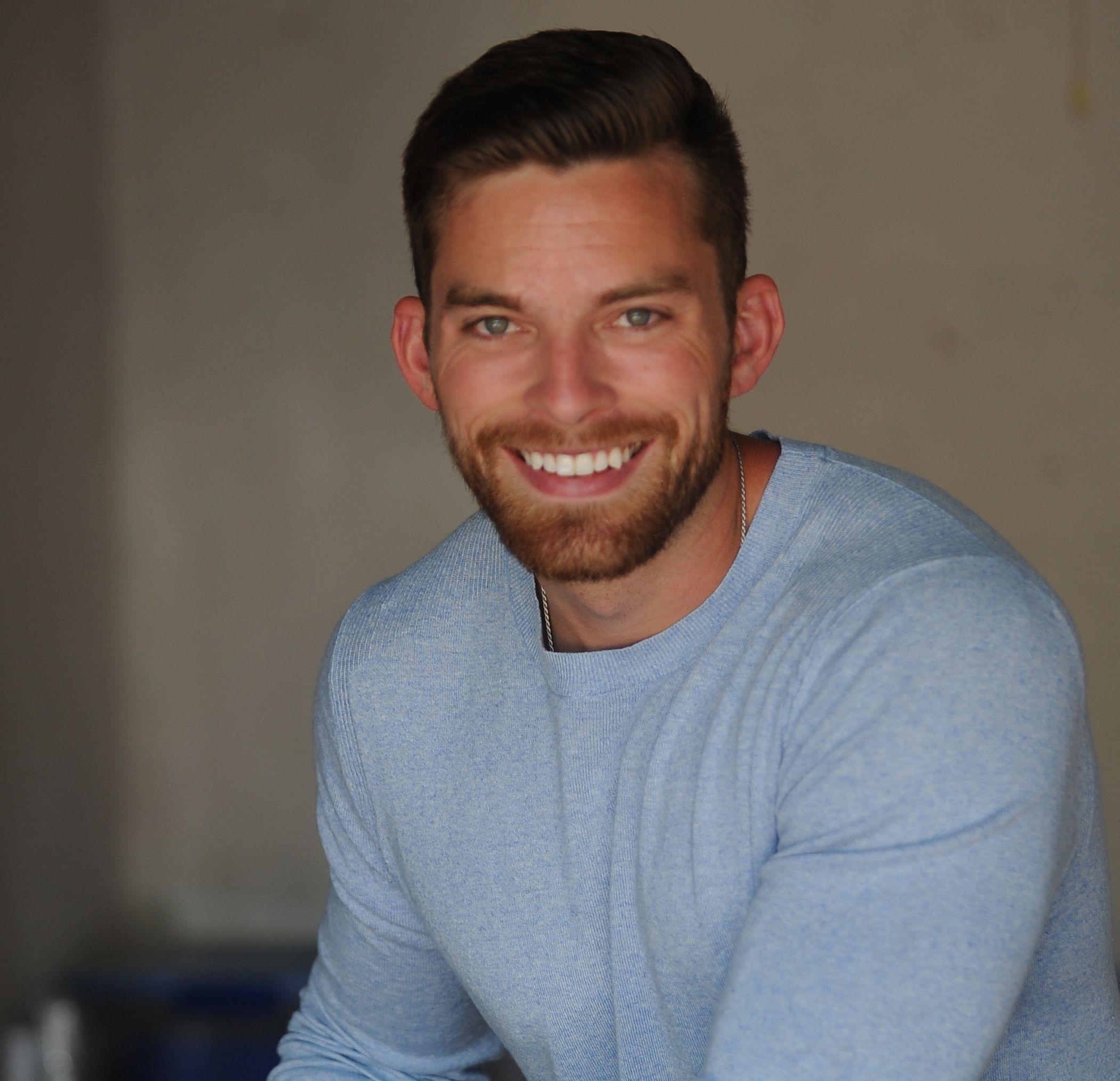 Ryan Fitzgerald
Hi there! My name is Ryan Fitzgerald, and I am a REALTOR®. My goal is to help you learn more about real estate through our Real Estate Blog! Hopefully, you enjoyed the above blog post and it found a way to provide help or value to you. When you're ready to buy or sell a home of your own let us know here. Please feel free to join the conversation by dropping us a comment below.