Here's The Truth: Is a Real Estate Agent Worth the 6% Commission?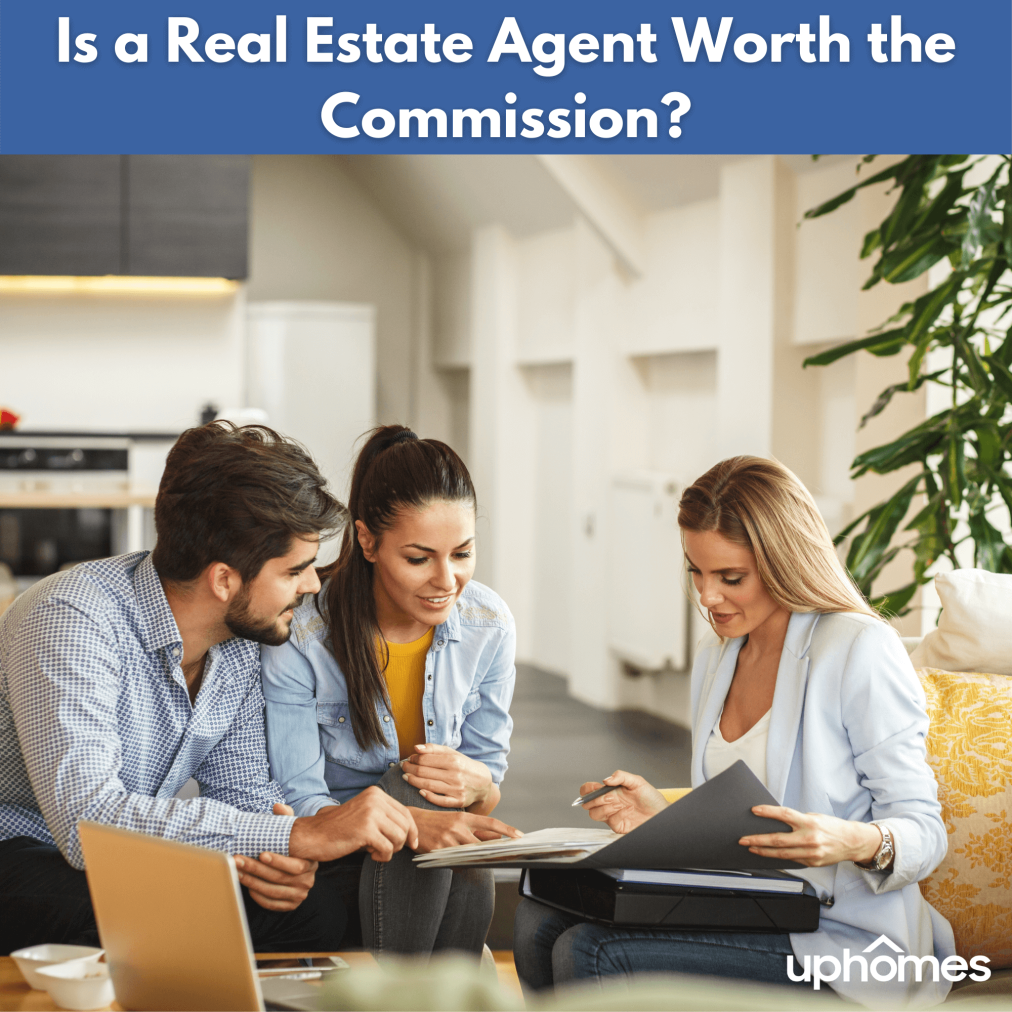 Is a Real Estate Agent Worth the 6% Commission?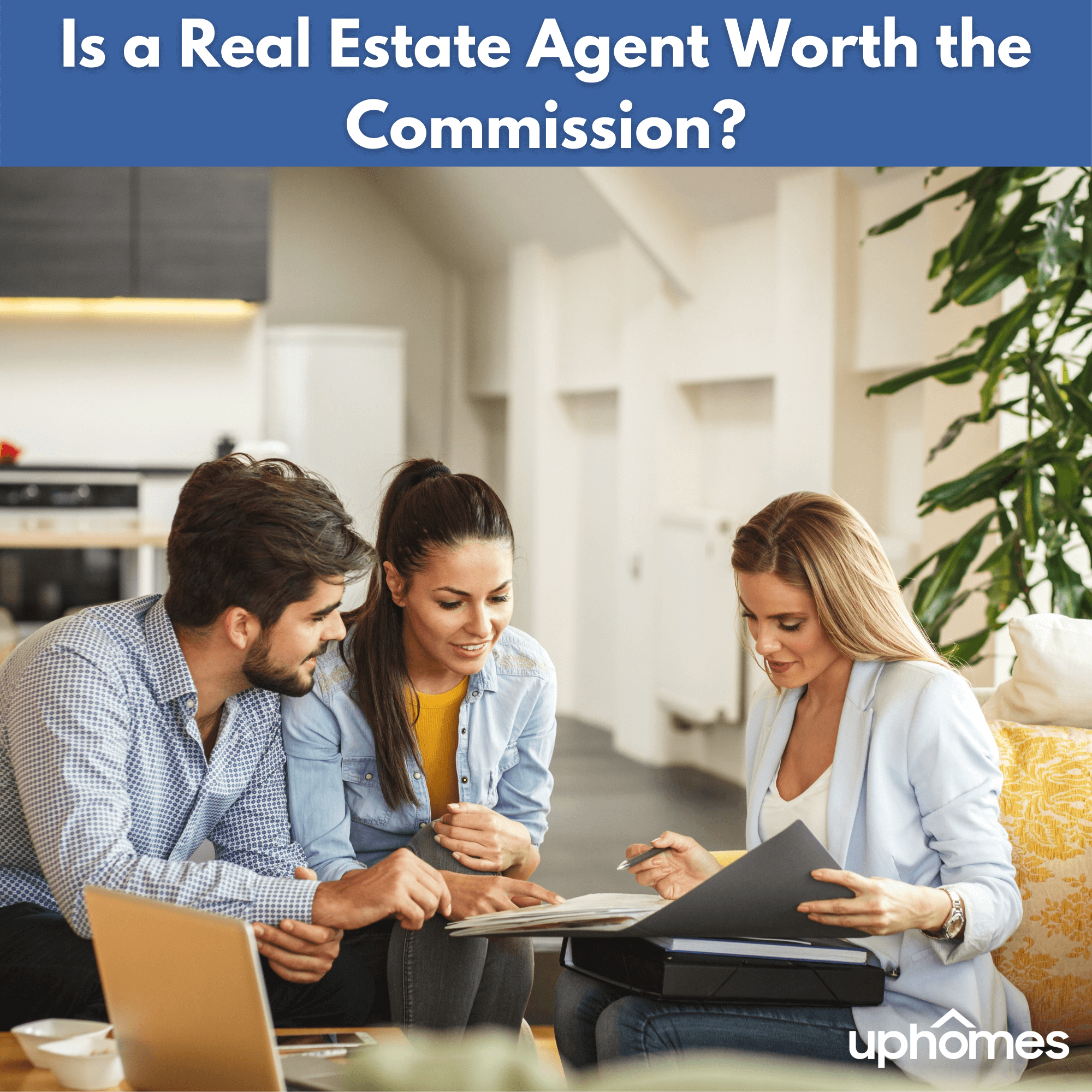 Is a Real Estate Agent worth the real estate commission? When you're ready to buy or sell, paying a Realtor® to help can go a long way in helping you walk away with the highest dollar amount in your pocket, even after the Realtor gets paid!
These are common questions that have fairly straightforward answers. When you consider that, in the US alone, 5.34 million homes were sold in 2019, you can expect a pretty standardized process.
A real estate agent commission isn't a simple transaction. Rather, a Realtor must work for that portion of the sales price. And their work is continuous.
It involves data crunching through a comparative market analysis, consistent marketing efforts (be they traditional or digital), and legal and logistical affairs that can be quite overwhelming for first time buyers or sellers. 
Still, we're going to provide you with a healthy lay of the land and allow you to decide for yourself. First, we'll break down the 6% fee in greater detail, tell you who pays it, and outline much of what's included in that 6% fee. (Or, at least, what should be covered if you have a high quality agent.)
Pour yourself a cup of tea, sit back in your newly-staged living room, and prepare to take a load off. We'll provide the data and information, and you can decide for yourself if it's a relationship worth having. 
What's The Real Estate Agent Commission?
When it's time to buy or sell a home, the thought of a real estate agent often enters the picture. Choose a Real Estate Agent based on who is going to get you the most money for your home sale, not the cheapest one. Often times this may cause people to begin thinking about if a Real Estate Agent is worth their commission.
Often, it boils down to a percentage, and Realtors only get paid if the sale goes through. In many ways, their efforts on the buyer's or seller's behalf determine their monthly income. 
In rare cases, you may hear of a real estate agent who charges a flat fee for their services. But, that's not the norm. Rather, most agents charge a percentage of the sales price of the home. Typically, you'll see 6% listed, but 5.5% isn't abnormal either. At the end of the day any percentage is possible and the real estate agent commission will be decided by you and your Realtor®. 
So, if a house sells for $249,000, the 6% commission would total $14,940.
Who Pays the 6% Fee?
We're not sure if this is good news or bad, but the 6% typically comes from the seller. Now, this doesn't mean that the seller needs to save up $720,000 and write a personal check. Rather, the 6% gets deducted from the sale of the home. 
Here's another important detail: the seller's agent doesn't pocket the entire 6%. Rather, it gets split between the buyer's agent and the seller's agent.
Typically, this is a split right down the middle. But, there are cases when a more experienced agent receives a little more than the less experienced agent. Which makes sense since the more experienced Real Estate Agent has likely seen it all helping you to avoid all of the common homebuying mistakes.
For some, it helps to imagine the "big picture." If you're the seller, there are other percentages to keep in mind. This may or may not help put your mind at ease, but a Realtor isn't the only expense to prepare for.
Other Fees of Note
A Realtor's commission isn't the only thing that gets deducted from the bottom line. Before a seller can take the check to the bank, there are a few other expenses they need to prepare for. Here's a quick and dirty checklist of some of those items:
Mortgage payoff
Capital gains taxes
Property taxes
Attorney fees
Transfer taxes
Title insurance
Escrow fee
Brokerage fee
Courier fee
Now, this doesn't cover everything. Some folks like to conduct a pre-sale inspection so they know what to anticipate. In some instances, it may be necessary to pay someone to stage the home. But, surely, those are optional costs. 
What's listed above (mostly) falls into the closing costs and those typically range from 2% to 4% of the final sale price. So, as a loose rule of thumb, sellers can anticipate a 4% expense on closing costs and a 6% expense for the real estate agents. 
What Does the 6% Cover?
Whether it's $12,000 or $720,000, six percent may seem like a lot. So, it's important to know what you're getting out of this deal. Let's discuss some of the ways Realtors will go to work (and to bat) for their clients. 
Sprucing up the Home
Okay. A Realtor won't come in with a dustpan and broom, but the good ones will help you see how to maximize your property for sale. 
Sometimes, you have to give a little to get a little. So, a good agent might recommend improvements that can boost the bottom line. If they've been in the game a while, they'll also be able to provide referrals for said improvements. 
This also takes us back to the (optional) task of completing a pre-sale home inspection. Whether you think it's worth it or not to conduct a home inspection prior to listing your home is totally up to you though it can help spot any major problems that may arise
Foundational issues
Structural integrity
Electrical issues
Plumbing issues
HVAC issues
This can go a long way in helping you negotiate repairs. There's nothing worse than the disappointment that comes when you're about to close the deal, only for roofing, electrical, or plumbing issues to put everything on hold. These are the types of problems home inspectors look for so you'll either learn about them prior to selling your home or after going under contract!
Photographing the Home
Sure, nowadays, with a filter or two, everyone's an iPhone photographer. We're not denying the beauty that comes from some of the edited personal photos we see out on Instagram and Facebook. 
They're never quite the same as truly professional photos. Professional photographers know how to photograph a galley kitchen to make it look light-filled and spacious. They understand angles, perspectives, and a slew of other techniques that they've studied. Having a wide-angle lens, extra lighting and the right editing techniques is what separates the true real estate photography pros from the rookies.
This is not to create deceiving photographs. Quite the opposite. It's to invite potential buyers to step into the home and see the magic for themselves. Photographs are taken early on in the process, and it's all part of everything that comes next. 
Deciding On a List Price
Have you ever been to a garage sale? It's interesting to see some people value their grandmother's crystal vase for $100 when it should really be tagged at $20. The reason this happens stems from sentimentality. 
It's hard to remain objective when we have emotions tied into the mix. A Realtor is able to push all that aside and conduct a straight-forward comparative market analysis (CMA).
Basically, they're examining all the homes that are currently on the market, pending, or have recently sold. This is not a straightforward affair. Just because a similar colonial down the road sold for $250,000 doesn't mean that's the correct selling price for your home. 
What if you've recently put on a new roof, invested in a new HVAC system, or upgraded your kitchen? Just because the homes look the same on the outside doesn't mean they're worthy of the same list price.
All these variables are things that your Realtor will happily take into consideration, saving you from the strain that comes with number-crunching. 
Marketing the Home
Here comes the part that's truly an on-going affair. With photographs, property descriptions, square footage measurements, and the listing price in place, your real estate agent will place your home on the multiple listing service (MLS) which will syndicate to other real estate websites. 
They'll be able to gain a lot more traction than anyone placing a For Sale By Owner (FSBO) sign in the front yard. And, in our experience, the trouble with an FSBO home is that some agents won't show their clients these homes.  
Sometimes, a buyer's agent doesn't want to deal with an FSBO home because they know there won't be a professional colleague on the other end of the deal. 
The expression, "It's who you know," plays into a home listing in a major way. Many agents can blast out an email to hundreds (if not thousands) of other Realtors to let them know a new gem has hit the market. 
A smart agent is also going to take other measures to move a house for sale. They'll post those lovely photos on Facebook, Instagram, Twitter, and other social media outlets. If they're a popular agency, it will do you wonders to have your house posted on their website. 
In the end, although a good Realtor does a lot for their client, their marketing capabilities alone can make that 6% fee worth its weight in gold. 
Negotiating the Deal
Here's another area where emotions quickly enter the scene. What if, as the seller, you receive an insultingly low offer on your list price? If you're human, you're going to feel the heat rise up to your cheeks. 
At this point, agents step in and handle the negotiations amongst themselves. They'll write up offers and counteroffers until things start to work in your favor.
This is also the stage where Realtors put on their Counselor hats. It's very difficult for home sellers to know if they're playing too much hardball or just the right amount. 
Ensuring homebuyers don't get cold feet is one of the best things Real Estate Agents do by setting proper expectations and managing problems before they arise.
A Realtor will tell you if you've done the right thing by rejecting that offer, accepting this offer, or moving on down the road. Despite what anyone says, buying or selling a home does take an emotional toll. 
Bringing the Deal to a Close
By the time you're ready to close, a Realtor's job will (mostly) be finished. But, again, this is a bit of a stressful time and it's often reassuring to have them by your side. Having an experienced Real Estate Agent will help you prepare before the appraiser comes by to value the home and provide the bank with their price estimate. A low appraisal can totally derail the process, an experienced Agent will make sure this doesn't happen.
They'll help you conduct the final walk-through, review the documents prepared by the lender or escrow agent, and review the terms of the contract. You want to make sure all your conditions have been satisfied before the deed formally transfers to the buyers. 
Some say a Realtor's marketing efforts are worth the 6% fee; others say their presence when legal paperwork is involved is worth the fee. It's entirely up to you, but good agents are often a safe place to land and, therefore, a worthwhile investment. 
Is a Real Estate Commission Worth It?
Well, what do you think? Do you find the worth of a real estate agent lies in their expertise? Would you rest assured, knowing they work for you as much as for their own, personal income? 
Imagine having to decide on an accurate list price, photograph the home, list it, market it, conduct negotiations, and examine contracts all on your own. We know you're up to the task. You're here reading about it, aren't you? 
But, if you want to lay a real estate commission in the balance with peace of mind and a successful sale, then we invite you to contact us today.
Here at Uphomes, we've helped a number of folks move to Charlotte, NC, and buy homes. We'd be more than happy to help you find a great home for sale in Charlotte.
You'll see that we don't spare any detail when it comes to a detailed listing, gorgeous property photos, and constant contact with all of our clients.
As you prepare to make one of the biggest decisions of your life, we'll be glad to take you by the hand and smooth out every road. We look forward to hearing from you soon!

Find your new home
Search real estate and homes for sale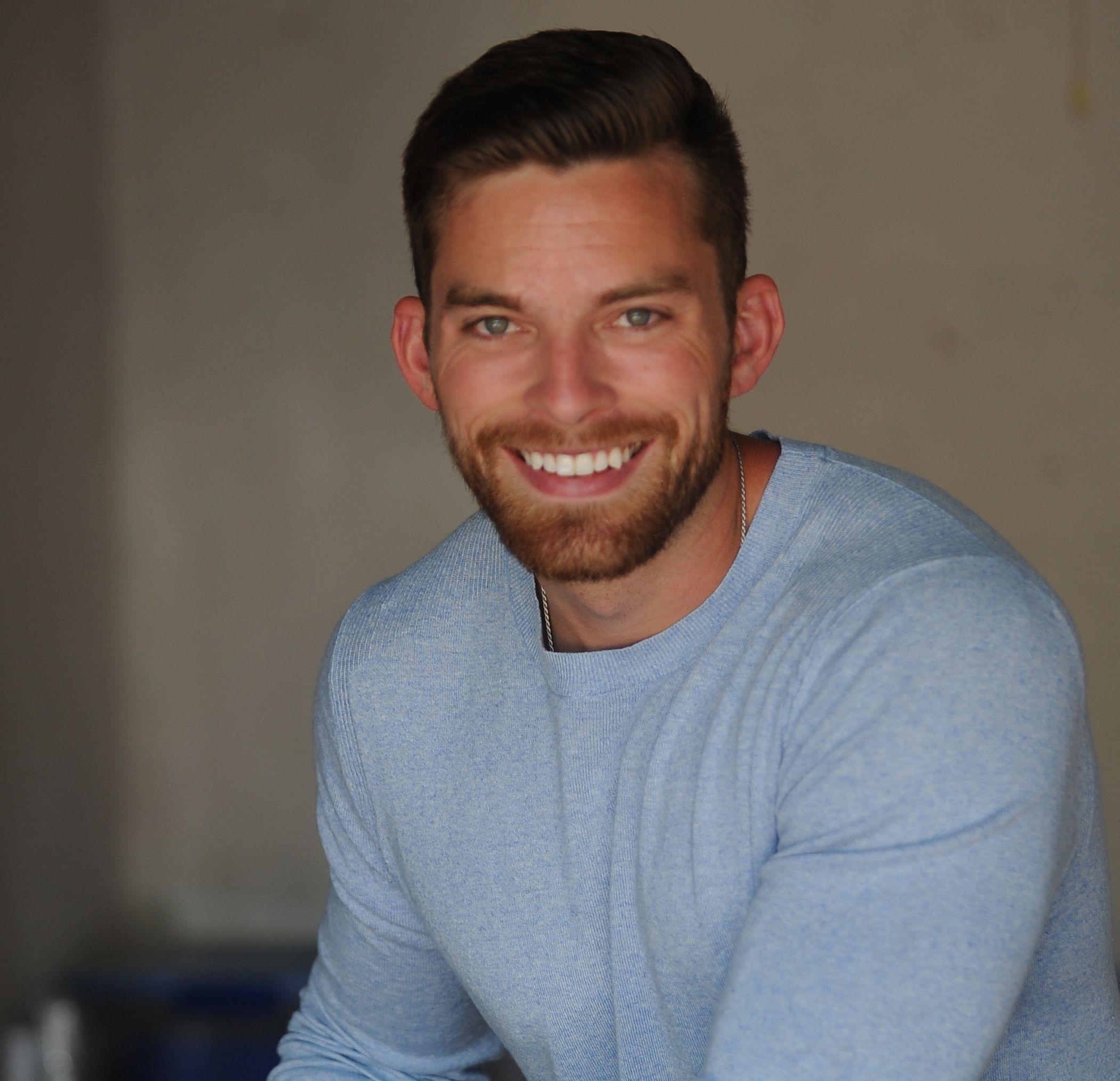 Ryan Fitzgerald
Hi there! My name is Ryan Fitzgerald, and I am a REALTOR®. My goal is to help you learn more about real estate through our Real Estate Blog! Hopefully, you enjoyed the above blog post and it found a way to provide help or value to you. When you're ready to buy or sell a home of your own let us know here. Please feel free to join the conversation by dropping us a comment below.