9 Tips For First Time Home Sellers


You've decided it's time to move.Perhaps a new job relocation or you're upsizing to a larger home.Maybe you're building new construction. Whatever the reason, as a first-time home seller, here are nine tips that will help you to maximize your profits. Without further ado, here are 9 tips to help any seller, especially those of you selling your home for the first time:
HIRE THE RIGHT AGENT
Hiring the right real estate agent to sell your home is important.Buying and selling a home are two different things. As a first-time home seller, you may be tempted to give the listing to your friend or cousin in the next county an hour away.This is not a great idea and will not help to sell your house.Youwill be on the MLS but little else will be done to get your home sold.
Hire an agent who is familiar with your neighborhood or community who regularly sells homes in the area. Interview at least three agents to see who you have a connection with, who you feel you can work with best.This is important as you'll be working together to get your home sold.
Ask the agents questions. Find out what their commission will be. Find out where your home will be advertised.Are they on social media?Will your home be posted on social media? The more exposure, the better.
Selling your house alone is not as easy as it sounds.As a first-time home seller, you may not know there are many steps along the way.If you have a good agent, they are worth their weight in gold.They will guide you through each stepA cut-rate commission agent generally is not a full-service agent.You know the old saying, you get what you pay for.
PRICE IT RIGHT
Price your home competitively from the beginning.Don't overprice and wait to come down. Your listing will become an old and stale listing once it reaches a certain number of days on the market. There are so many things to consider when selling your home that many people forget the role interest rates play.
Your REALTOR® is a big help in determining the right price to list your house for sale.They will provide you with current comparable sales and information relating to these sales.Location, what was updated in these homes, if anything and more.If the home next door sold for more last year, it has no relevance to today.Your home needs to be priced to sell in today's market conditions to today's buyers.
DECLUTTER
Getting ready to move is a great time to declutter. You want your house to show in the best way possible. If the closets and cabinets are packed full, it gives buyers the impression there is little in the way of storage in your house.Clean the closets and cabinets out. Make sure the floor is clean in those closets. Tidy up your cabinets and drawers in the kitchen.Clean and wash out your refrigerator. Buyers tend to open drawers in the kitchen and refrigerators.
If you are a landlord who is trying to sell with tenants still in the homeyou can find ways to make the sale mutually beneficial by offering them a decent sum of money if they keep the home clean and make it available for showings. Most tenants will jump at this opportunity though some won't really care and for those you may just want to wait until they move out.
Donate to local shelters, thrift stores, various organizations in need of donations, or toss.Even better, start packing for your move.Box up stuff you don't need right now.Stack it neatly in the garage or rent a storage unit.Make those closets neat and roomy.This will go a long way in helping to sell your home.
EXCLUSIONS
If your grandmother's antique chandelier is hanging in the dining room and you're taking it, remove it before the house goes on the market and photos are taken.Replace it with another chandelier easily found online or in stores today.This saves a lot of potential headaches.
There have been many arguments and deals that have fallen apart because of a chandelier.It's true. So why look for a problem? If it's not there from day one when the house goes on the market, there is nothing to argue about.
STAGE YOUR HOME
Staging your home to sell is a great idea.As a first-time home seller, you may not know this.You can hire a home stager or, if you're looking to save money, you can do it yourself.Your agent can help, as well. There are so many things to consider when selling homes that sometimes staging is forgotten about. You don't need to hire a professional to stage your home, you can do it yourself.
Clear all the counters in the kitchen and bathrooms, except for absolute essentials. In the kitchen, add a pretty centerpiece to the table.If you have a breakfast bar, make it inviting.Set a couple of place settings.Use cloth napkins and napkin rings, nice plates, silverware, and glassware.Make it look inviting.
In the bathroom, put everything away.Put your toothbrushes underneath the counter for showings and photos.That goes for hair blowers, soaps, etc. unless they are decorative. Hang some pretty guest towels.Showcase your bathrooms.Make them look large and inviting.And clean out those cabinets underneath the sink.
If you have too much furniture in a room, take it out. Store it in the garage or a storage unit, if you're taking it with you.Your home will show larger and better.
REMOVE PERSONAL ITEMS
Remove personal items.I know you love your family photos dearly, so pack them up in anticipation of your move.Buyers who come into your home need to envision themselves living there.
Change out bulbs for newer ones.Make sure when the lights are on, the home is bright.A bright house always shows better.Ask any buyer's agent.Make minorneeded repairs.Caulk the tubs, wash the windows, repaint or just touch up so the house shows clean. Small improvements that you cand o yourself can help add serious value to your home when selling.
CURB APPEAL
Curb appeal is very important.Remember. you only get one chance to make a first impression so make sure it's a good one.Trim the bushes. Plant some flowers or add flower pots on each side of the door.Make sure your front door is clean. Paint it, if necessary.
Buyer's agents will point these things out to buyers as they walk in.Look how nice this house looks.These sellers have taken care of the house. You will see the same thing if you were buying new construction from a builder, they will always try to offer some serious curb appeal to help the home sell for top dollar.
PROFESSIONAL PHOTOS OF YOUR HOME
Ask if your agent is going to have professional photos taken to list your home. In today's world, buyers can see probably 90% of your home before they actually get there.Professional photos go a long way. Drone shots of where the house is located are especially helpful for buyers. Professional photographers do a far better job than an agent.
How your home looks in photos online is going to have a direct correlation to the amount your home sells for and ultimately how much money you walk away with. If you're going to hire an amateur, expect amateur results.
MAKE YOUR HOME ACCESSIBLE
Buyer's agents don't always give that much notice. Try to accommodate all showings, even if it's a bit stressful for you.You can't sell a house that can't be seen.Appointments should be made in advance.However, there are times where a buyer flies in and you get a last-minute call.Be accommodating.Someone who is viewing it last minute will overlook the dinner dishes or the unmade bed.They will thank you for letting them in on such short notice.
Take the dogs out while the home is being shown.Dogs are distracting to buyers.Buyers who love dogs will end up playing with your dog and not looking at your house.You want them to look at the house. So take the dog for a walk or a ride in the car while your home is being shown.
Final Thoughts on Selling Your Home for The First Time
There is work to be done before you list your home.As a first-time home seller, you may not be aware of all that can be done to enhance your sales and bring you the highest return.That's why it's so important to use an agent who is not only familiar with your area but who can also walk you through each step you may be unfamiliar with as a first-time home seller.Each step is important. A seasoned agent has a lot of knowledge.Use it!
Review your listing online for any corrections that may be needed.This is important so buyers have the correct information when reading your listing.If you have a new roof, make sure they know it.
For those of you buying a home for the first time, you can read more about how we can help hereor if you're consideringsellinga homelet us know byconnecting with us.

Find your new home
Search real estate and homes for sale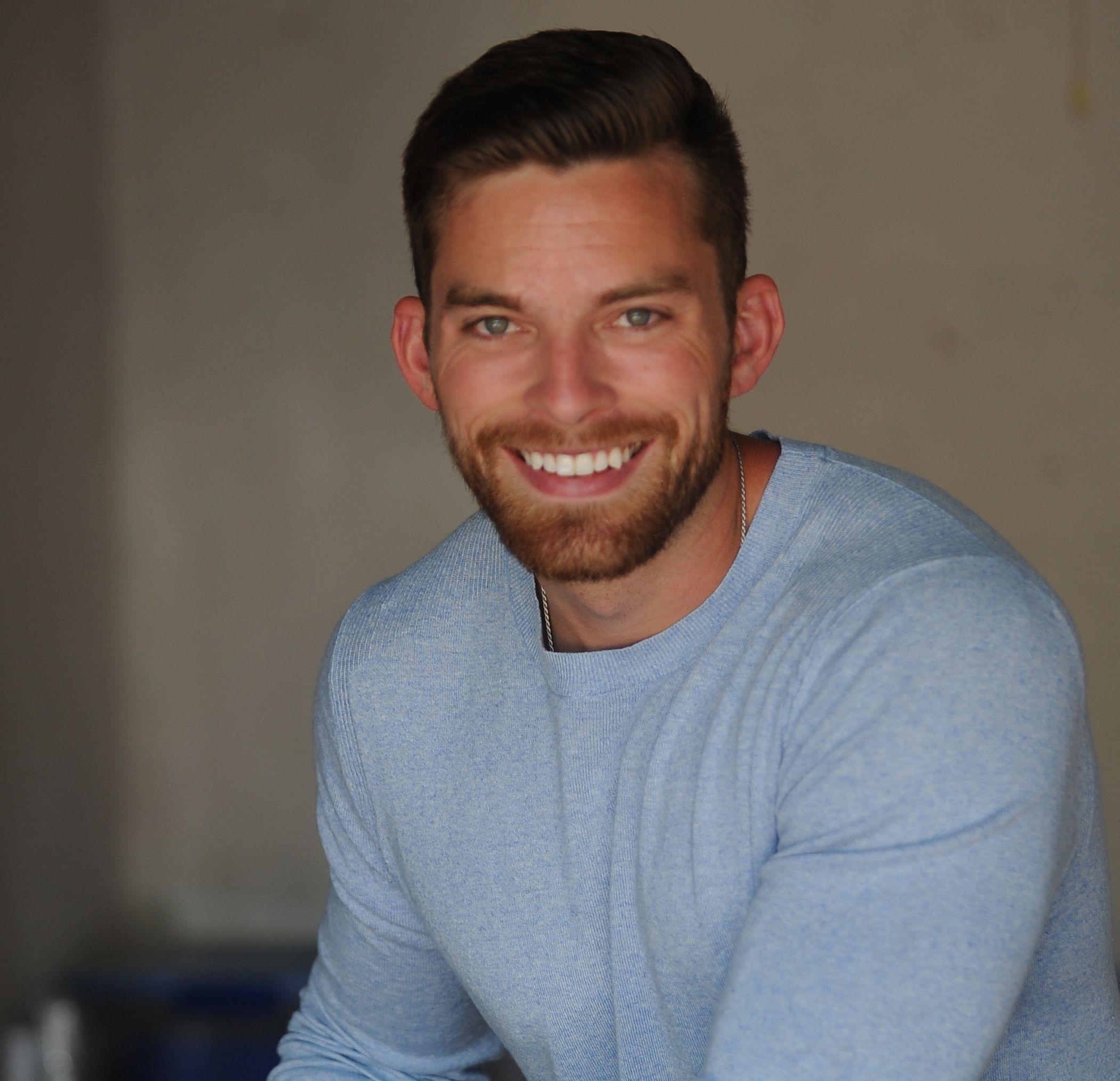 Ryan Fitzgerald
Hi there! My name is Ryan Fitzgerald, and I am a REALTOR®. My goal is to help you learn more about real estate through our Real Estate Blog! Hopefully, you enjoyed the above blog post and it found a way to provide help or value to you. When you're ready to buy or sell a home of your own let us know here. Please feel free to join the conversation by dropping us a comment below.