5 Key Takeaways: How to Choose a Real Estate Agent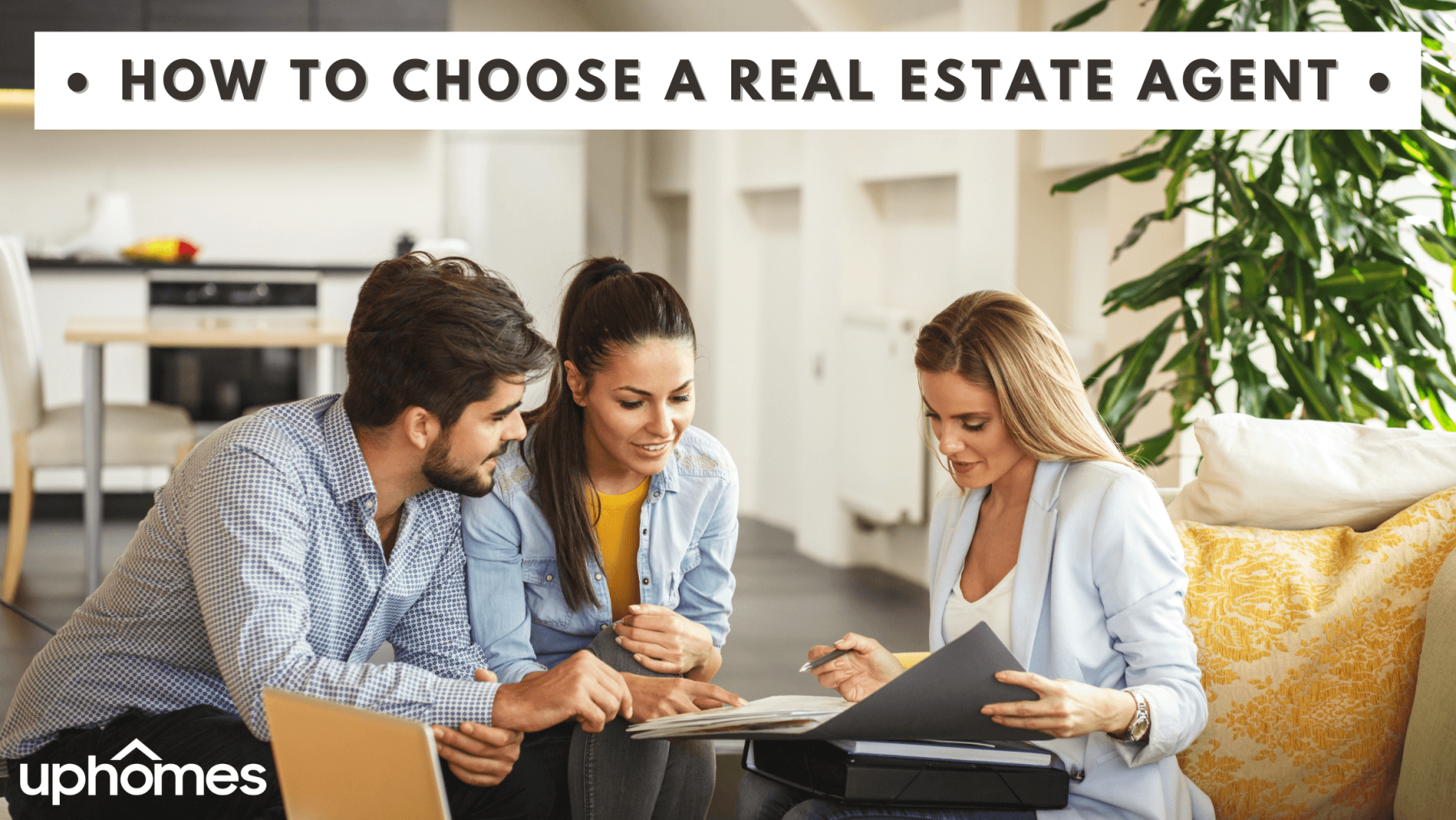 5 Key Takeaways: How to Choose a Real Estate Agent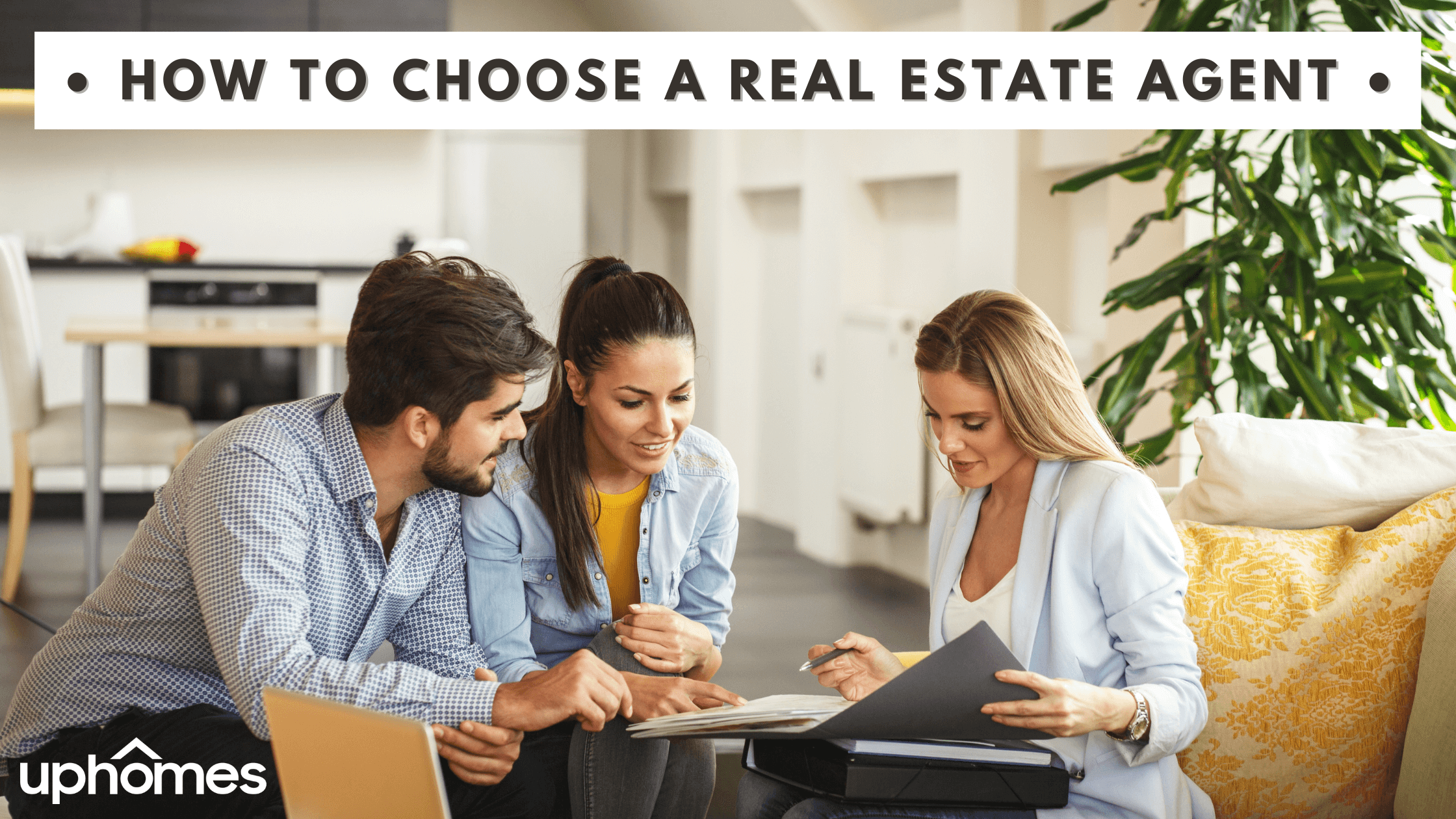 Choosing a Real Estate Agent is one of the first steps in buying or selling a home. With hundreds of thousands of dollars involved, it's important to pick the right Real Estate Agent.
So, when you're trying to figure out how to choose a real estate agent, it's not something to be taken lightly. Set aside sometime before you begin the buying or selling process to do some due diligence and conduct a few interviews. Even if you're buying new construction you will want to be sure you have a Real Estate Agent working for you.
The best real estate agent for you has to have it in spades; they have to have confident knowledge of their industry, but they also have to be someone you want to spend a lot of time around. Finding a great Real Estate Agent will make all the difference in finding the right home. Real Estate Agents are familiar with the location so they know the best neighborhoods and how to help you choose a great location.
The truth of the matter is, in the coming weeks or months, you're going to have a lot of conversations with your agent and you're going to lean on them in many different areas. So, make sure you actually like them after you figure out whether or not they "know their stuff."
Gear up, friends, we're going to give you an insider's look like you're never seen before. Whether you live near us in Charlotte or you're moving off to the sunny coast of California, we're going to give away as many secrets as we can to ensure your success. 
Seek Out Reviews
We live in a world full of reviews. Actually, isn't it more accurate to say we live our lives based upon reviews? We scour the net for reviews on our latest gizmos and gadgets; so, why wouldn't we do the same for the most significant purchase (or sale) of our lives? 
Friends and Families
Start with family and friends. Would they recommend their Realtor? Or are they friends with someone who loves what they do and does it well? You can't beat being set up by friends and family. Typically, they won't steer you wrong. 
Just keep this in mind: your agent is going to need to know a lot of personal information. They're going to end up knowing how much money you make and how well you manage your finances.
If you work with a friend of a friend and things don't turn out well, you may be looking at a few uncomfortable barbecues in the future. If, however, you don't foresee any bumps in the road, then you may be well on your way with even your first referral. 
Loan Officers
If you're looking to buy, then another great avenue is to speak with your lender. Choosing a mortgage broker and choosing a real estate agent are quite similar. Although this is a topic for a completely different article, we always recommend prospective buyers get pre-approved before doing anything else. It's hard to know what to look for when you don't know what you can afford. This will also give you an accurate idea of your credit score and how to raise it if need be.
When you're meeting with a loan officer, ask them if they have any recommendations. Certainly, they work with real estate agents on a regular basis; so, they're going to know who's effective and who's kind of a slouch. They may have some great recommendations especially for first time home buyers with different programs and mortgage products.
Of course, since we're keeping it real here, note that a loan officer may only be recommending their friend because they want them to make a nice commission. So, take every referral worth a grain of salt, knowing you're going to follow up with your own research and interview process. 
Online Research
Finally, get creative in your online research, especially when it comes to finding homes to purchase. Whether you're looking at homes for sale in Charlotte or in Raleigh, you'll want to be armed with a few names, take to the net and see what you can find. Don't just scan Google reviews; check Realtors' websites. Did they take their digital marketing practices seriously and build a great site? 
Is it informative with a lot of information about who they are and what they're about? Are their listings up to date? How about a social media presence? Facebook and Instagram will also tell you a lot about their hustle (and their interaction level with people who post on their profile). 
If you like what you're seeing, then go to one more place: your state's real estate department website. Make sure the Realtor you're honing in on has a license that's up to date. Your state's department website will let you know the status of their license, as well as whether or not they've faced any disciplinary action (a major red flag when they're about to help you exchange a significant amount of money). 
Interview Your Referrals
So, without question, one of the best tips for choosing a real estate agent is to look around. And, once you have a few great referrals, don't just settle on the first pretty face you find.
You're going to be in it for the long haul with your Realtor (not to mention making one of the weightiest decisions of your life); so, again, make sure you get along very well.
Check Industry Knowledge
When picking a real estate agent, choose someone that you not only "hit it off" with, but can also sense their industry knowledge. Don't be afraid to interview a few local agents and see if they're able to quickly answer all your questions to your liking. 
Do you feel like they've done this a time or two and can walk the walk with ease? Are they familiar with every stage of the home-buying process? Make sure they're not acting like a "yes man" and throwing out fluffy responses.
Note whether or not they're considering all your risk factors. Are they considering things like neighborhood-level market performance and the long-term effects of your investment?
Are they being real and transparent or sugar-coating everything? Trust your gut. You'll know if they have what it takes or not. 
Finally, it's an added bonus when they're also familiar with the area you'd like to live in. See if they're involved in the local community at all.
It's a major win if they actually like living in the area you're about to settle into for the foreseeable future. If they know the best schools, the best local contractors, and even the best grocery stores, it'll go a long way to making you feel more settled.  
Ask Real Estate Agents for References
If you feel like you're onto something good, don't be afraid to ask potential Realtors for references. The best way to do this is to ask for information on the homes they've recently sold, as well as contact information from, say, three of their past clients.
And go ahead and call those folks. They'll instantly be able to tell you how their experience was and if they'd use them again. That's the key question: would they use them again? But, aside from that, consider some of the following causes for concern. 
Response-Time
You'll want to know if your potential agent was truly responsive. Also, were they flexible with their time? Sometimes, people can only view homes after-hours or on weekends.
Was the Realtor available? Were they also available to take phone calls when you had questions throughout the process? Did they reply to e-mails or leave them hanging?
Listening Skills
Did the real estate agent listen and line them up with well-paired homes? Or did they force-feed them homes that didn't meet their criteria?
It would be frustrating to have a bunch of houses that you had zero interest in thrust at you. This is also a tell-tale sign that they have their best interests at heart (ahem, their commission) and not yours. 
The Closing
Finally, ask the reference how the closing process went. Was the Realtor present, prompt, and helpful? There are so many players involved in a closing that it can be a bit intimidating. This is one of the most important times to feel protected and safely placed underneath the wing of your Realtor. 
Examine the Contract
There's one thing that's never going to go away throughout the entire home-buying process - the paperwork. Choose to accept it early on and don't consider it a hassle. Rather, consider it protection. 
Sales Commission
Read through every document you're about to sign and keep your eyes peeled for a few important elements. First, you want to take a look at the proposed sales commission. Typically, sellers set aside 6% of the sales price for real estate commissions. They're the ones who pay your Realtor. 
With 6% set aside, that means 3% goes to the seller's agent and 3% goes to the buyer's agent. This rate is negotiable, however. So, if you don't feel comfortable with the numbers you're seeing, don't hesitate to ask about it. It's not uncommon to see a 5% commission rate, either. 
Six-Month Contract
Then, you want to make sure your contract is limited to six months or less. If things aren't going well and you feel like your agent isn't doing enough, then you want to be able to bow out and start working with someone else as soon as possible.
Know the Difference Between Real Estate Agents, Realtors, and Brokers
There are three titles you're likely to come across as you conduct your research. You might look at it as a hierarchy. First, there are real estate agents; then, there are Realtors; finally, you have brokers. Allow us to break it all down.
Realtor
Not every real estate agent is a Realtor, but every Realtor is a real estate agent. Basically, someone carrying the title of "Realtor" carries a little bit of prestige. 
Realtors belong to the National Association of Realtors (NAR) and pledge to abide by the NAR's code of ethics. This includes 17 articles with underlying standards of practice. So, they're held to a higher level of conduct than an agent. 
This does not in any way impugn real estate agents. It's just a nice mark of distinction, indicating that a Realtor went the extra mile and is willing to be held to a high standard of practice.
Broker
Finally, you're about to hear the title "broker" thrown around a lot.  They can be regarded as a step above Realtors. They've gone on for further education and training, and have obtained an additional license. 
Once someone's a broker, they have the ability to work as an independent agent or even hire other agents to work under them. If a broker is working for a buyer, then they'll largely operate in the same capacity as an agent. 
If they're working for a seller, then they'll help a seller determine an accurate market value for their home, list the property, communicate with other sellers, and step in during the offer process. You'll also want to understand the difference between a listing agent and a buyer's agent.
How to Choose a Real Estate Agent with Ease
And there you have it! If you walk through these steps, you'll quickly know how to choose a real estate agent with ease. Start by asking around, do your own research, and follow your instincts. 
There are plenty of agents who love what they do. They love placing families into their forever homes. Some even consider themselves a sort of matchmaker!
That's what we do here at Uphomes. Your goals are our goals. We're a local real estate company that builds local relationships. So, if you're about to make this great city your new home, why not try us on for size?
We believe in transparency and trust. In fact, we invite all our site visitors to browse our listings without being forced to log in. Currently, we have over 10,000 properties for you to browse. Certainly, we can pair one of those properties with you and your family. 
Take advantage of any one of our advanced filters and search by neighborhood, listing date, golf course community, new construction, and more. And, when you're ready to conduct a little interview with us, we'd be more than happy to sit down with you. 
Contact us today and we can help pair you with the right Real Estate Agent. We'll put your mind at ease that we'll not only make the process smooth, but we'll also help you transition into a home that you'll never want to leave.

Find your new home
Search real estate and homes for sale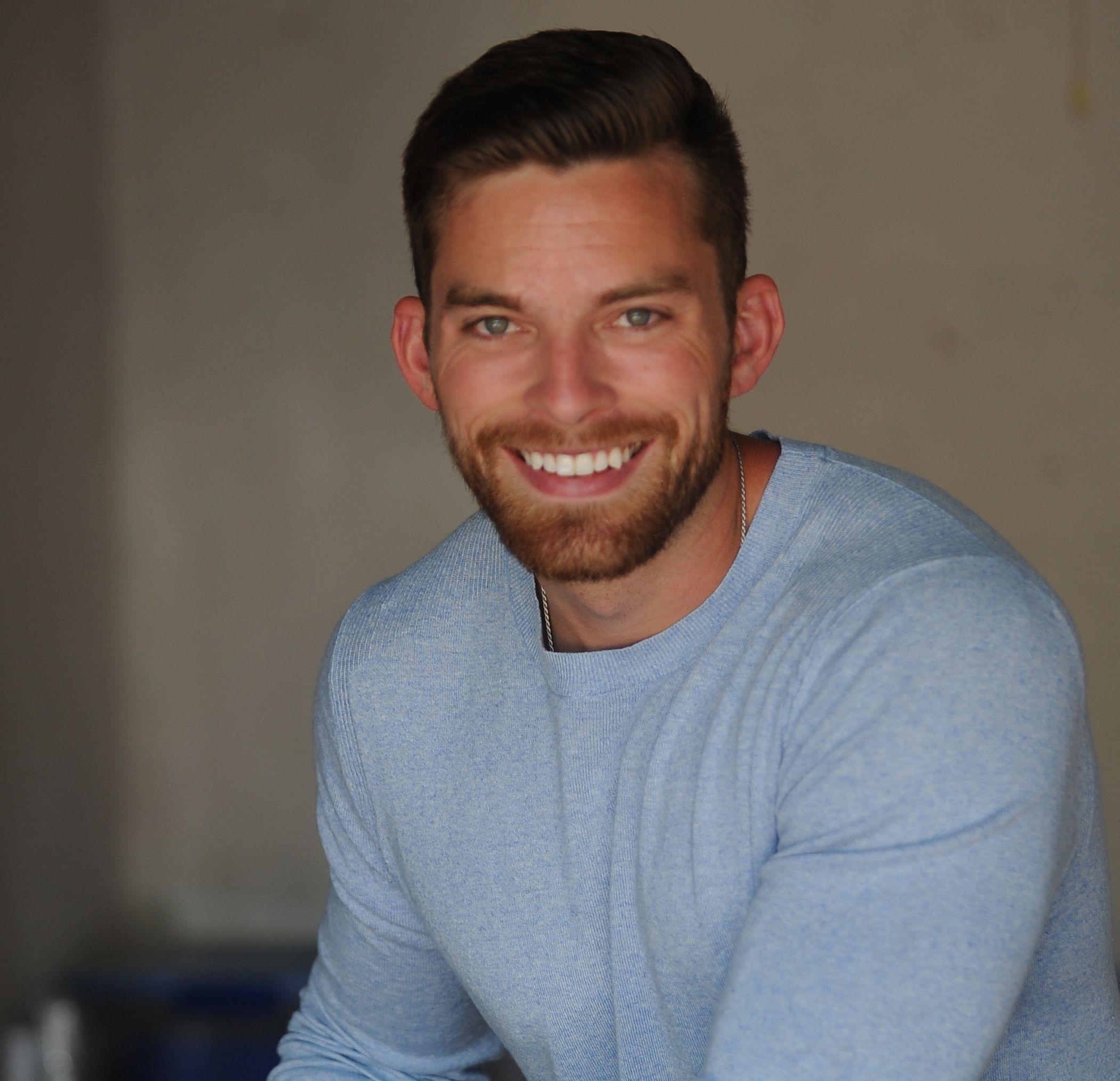 Ryan Fitzgerald
Hi there! My name is Ryan Fitzgerald, and I am a REALTOR®. My goal is to help you learn more about real estate through our Real Estate Blog! Hopefully, you enjoyed the above blog post and it found a way to provide help or value to you. When you're ready to buy or sell a home of your own let us know here. Please feel free to join the conversation by dropping us a comment below.