7 Best Neighborhoods in New York City, NY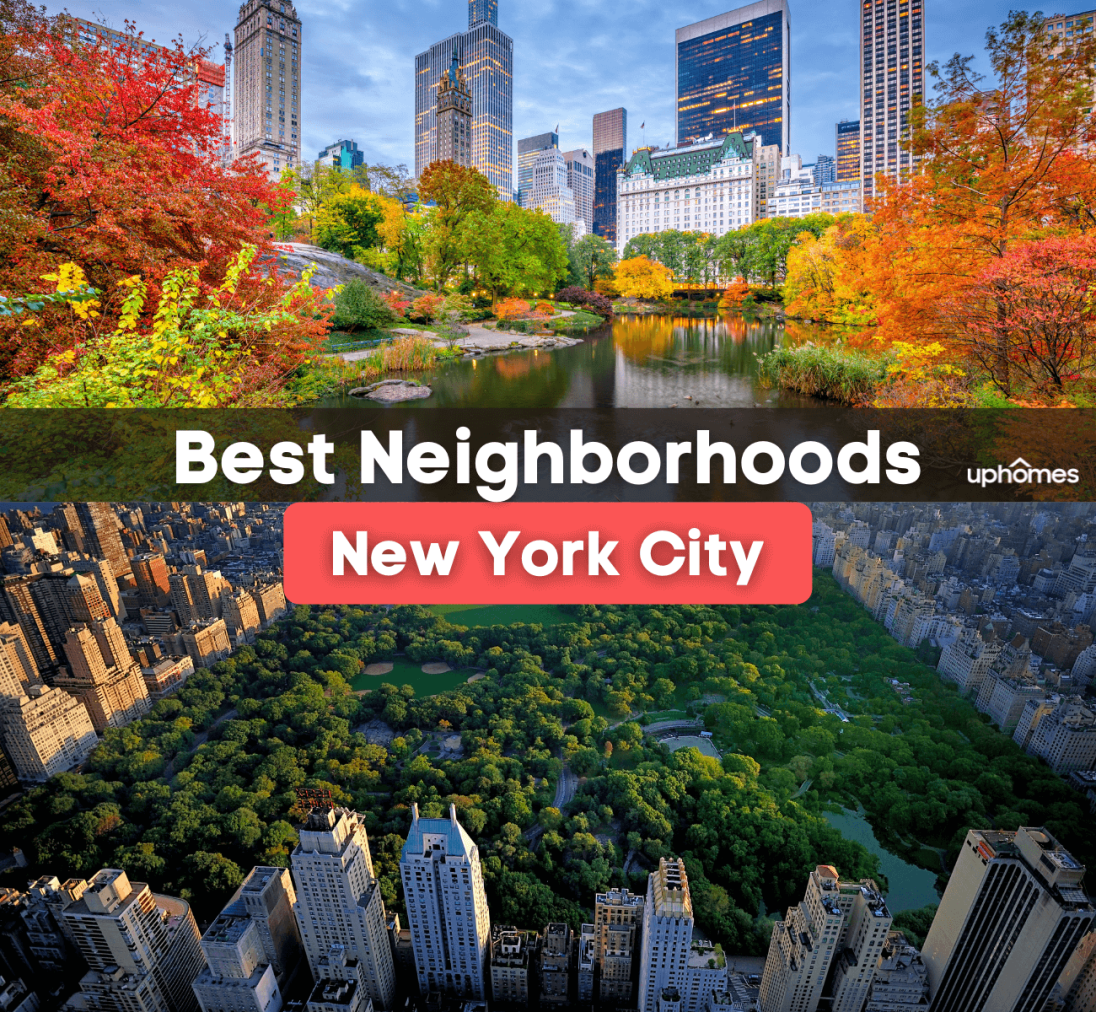 Best Places to Live in New York City
What are the best neighborhoods in New York City? Wechose 7 of our favorites, listed the reasons why, and included local hot spotsthat make these neighborhoods special places to live!
New York City is known to be the largest metropolitan area in the United States. Recognized for its thriving financial district and awe-inspiring skyscrapers, the city stands as a beacon of freedom and hope for people all over the world. While the Statue of Liberty stands as a gateway to the land of opportunity, nearly 900,000 people are moving to New York City every single year. Even though the city is famous for its large expenses and high rent prices, there are plenty of fantastic neighborhoods and safe areas that can fit any budget.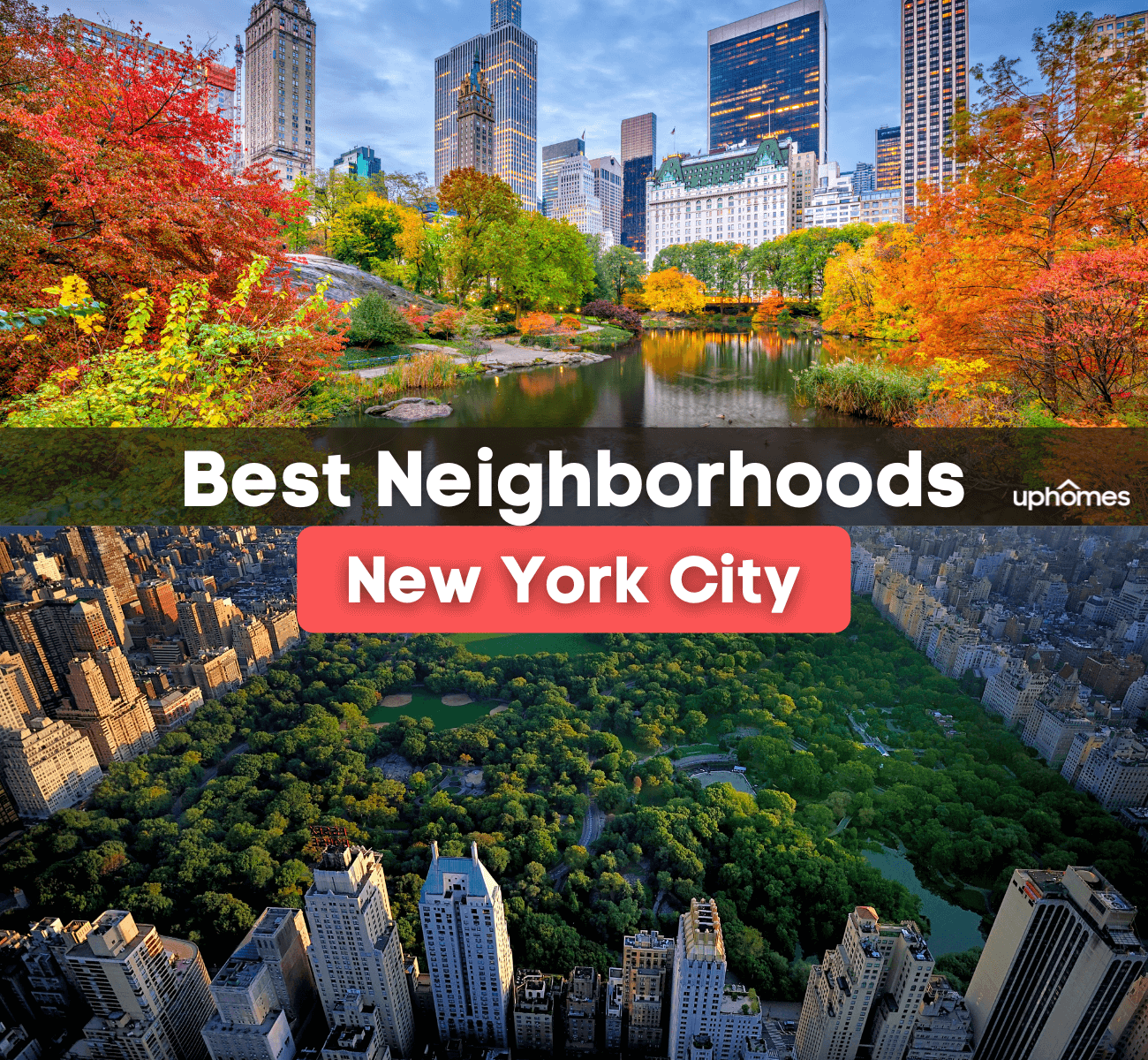 Comprised of five separate boroughs, residents should first decide whether they want to live in Manhattan, Queens, The Bronx, Brooklyn, or Staten Island. Located in different sections throughout the city, each borough has its own unique vibe and amenities for its residents. Whether you want to live in a trendy and chic neighborhood or an industrial and artsy district, New York City has a place for you. With so many people moving to the state of New York it's no surprise New York City is one of the most popular destinations for those relocating. We have put together another great list if you decide that living in New York City is not for you and want to check out some of the other best places to live in the state of New York.
If you are among the throngs of people that are flocking to New York City then you are probably wondering which neighborhoods are the best to call home. While moving here can be thrilling and exciting, finding a neighborhood that best fits your lifestyle can be challenging and overwhelming. With the help of this neighborhood guide, find out about the coolest neighborhoods in the area and where you should live in New York City in 2021.
Read on to learn more about the 7 Best Neighborhoods in New York City!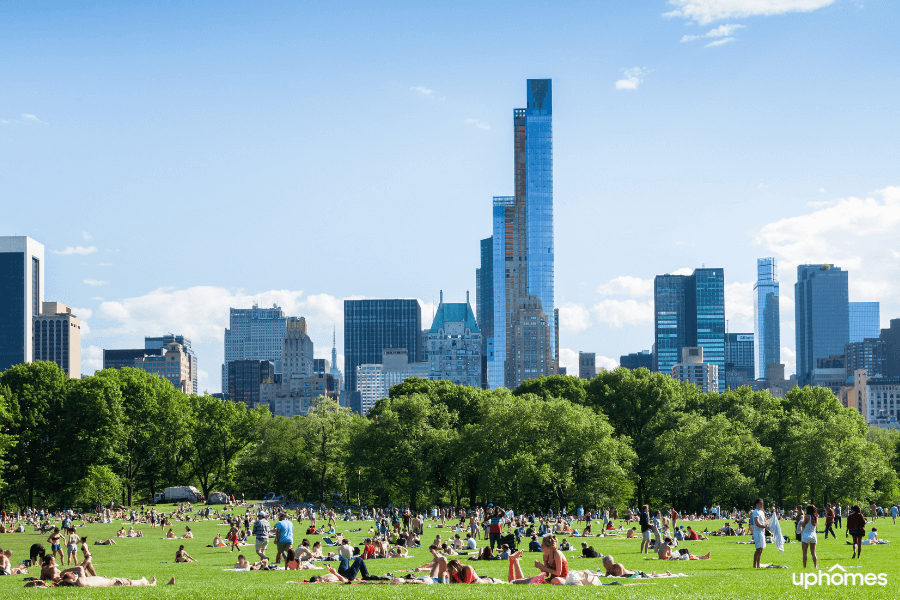 Upper East Side
As depicted in the hit television series Gossip Girl, The Upper East Side is a posh and exclusive residential neighborhood in Manhattan. Considered one of the most affluent neighborhoods in all of New York City, The Upper East Side is the safest neighborhood in Manhattan and has some of the most upscale real estate in the area. Known for its highly-rated prep schools, designer boutiques, classy eateries, and luxurious townhomes, this is a beautiful neighborhood that offers its residents a sense of peace and quiet away from busy city life. Featuring a mixture of high-rise apartments and brownstones, this dense urban neighborhood is found in a perfect location next to Central Park.
Local Favorites: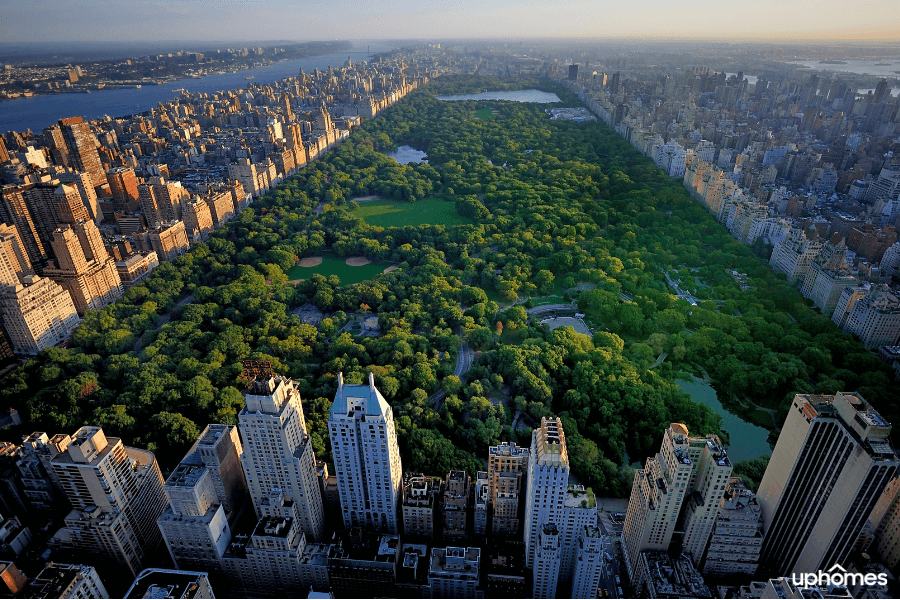 Upper West Side
Known to be one of the greenest neighborhoods in Manhattan, The Upper West Side is bordered by Central Park and the Hudson Riverside. Embracing cultural diversity and art, this neighborhood has become a hub for artists, filmmakers, and writers for its poetic beauty and serene lifestyle. Featuring both high-rise apartments and luxurious townhomes, rent prices are more affordable in the northern section of the neighborhood. Offering its residents a small-town and quiet feel, this is a good place to raise a family. From its tree-lined streets to its welcoming brick buildings, it is easy to see why the Upper West Side is one of the best neighborhoods in New York City.
Local Favorites: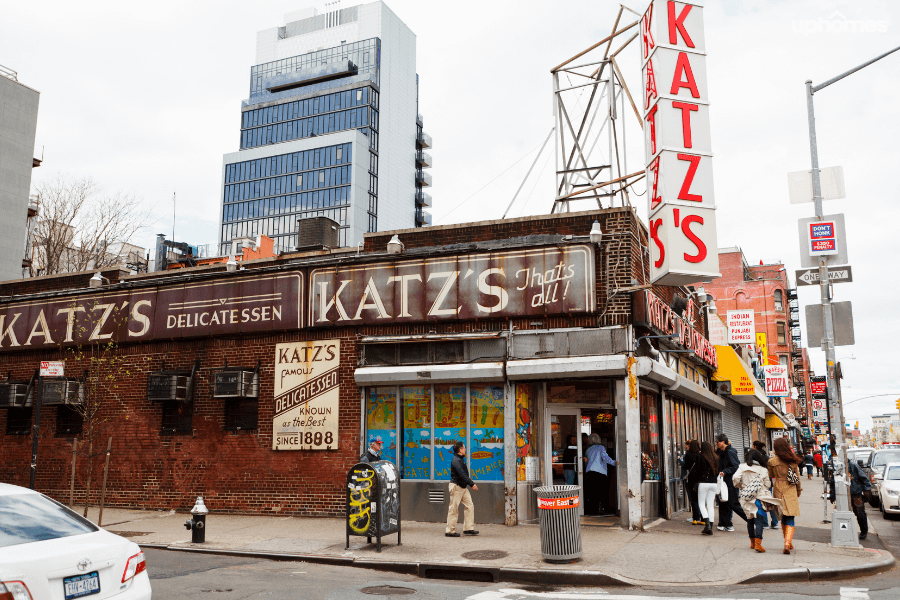 Lower East Side
Often referred to as LES, this neighborhood in Manhattan has a more unique and hip vibe that draws in younger crowds. Full of tons of history, this part of town was once a popular spot for European immigrants to call home in the late 1800s and early 1900s. Located next to Chinatown and Little Italy, the Lower East Side is a trendy and eclectic place to live thatissteps away from the neighboring borough of Brooklyn. Best known for its rich Jewish history, residents can be seen shopping at a trendy boutique or dining at a family-owned cafe. The real estate in this neighborhood ranges from historic apartment buildings to upscale townhomes.
Local Favorites:
SoHo
Located south of Houston Street, the neighborhood of SoHo is the premier shopping district in New York City. Home to high-end boutiques, specialty shops, top-rated restaurants, and prestigious art galleries, SoHo is the place to be for luxury living. An artsy neighborhood that blossomed in the 1970s and 1980s, this lower Manhattan hotspot features spacious lofts, historical architecture, and cobblestone streets. While the real estate may be expensive, residents are paying for convenience and the amenities that come with living in this desirable area. In our opinion - SoHo is one of the best neighborhoods in New York City.
Local Favorites: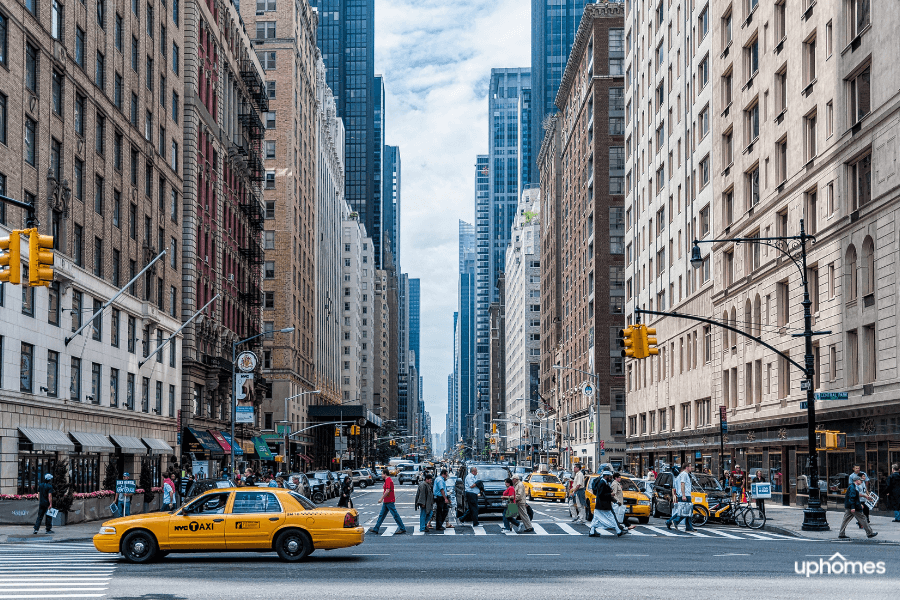 Financial District
Home of Wall Street and the New York City Stock Exchange, the Financial District is a unique neighborhood that is focused on all things business-related. A great place to live for young professionals and business moguls, this neighborhood is full of iconic skyscrapers and world-class companies. Extremely walkable and pedestrian-friendly, the streets are always filled with residents headed to and from work. Known to be a very safe place to live, dine at a nice restaurant, or grab a drink at a festive bar after a long work week. The Financial District is also the location of the September 11th Memorial and Museum which is found where the Twin Towers once stood.
Local Favorites:
Brooklyn Heights
Recognized as the first historic district in New York City, the neighborhood of Brooklyn Heights provides a glimpse into the past through its beautiful architecture and historical landmarks. A prime Brooklyn neighborhood, this residential area along the East River provides its residents with unbeatable views of Manhattan and the iconic Statue of Liberty. Featuring bars, coffee shops, bookstores, parks, and highly-rated schools, it is no surprise that families and young professionals are deciding to call this neighborhood home. While life here may be picture-perfect, prepare to spend a lot of money on the home of your dreams since Brooklyn Heights is the most expensive neighborhood in Brooklyn.
Local Favorites:
West Village
The neighborhood of West Village is the place to be for classic New York style and charming architecture. From its shaded tree-lined cobblestone streets to its many cozy coffee shops, West Village is a quiet and romantic area in Manhattan. Described as laid-back and picturesque, it is easy to fall in love with its artsy ambiance. Featuring Federal-style townhomes and beautiful apartments along the Hudson River, West Village is ranked among the topmost expensive neighborhoods in New York City. With a below-average crime rate, fantastic food spots, and exciting nightlife, this neighborhood is a top choice for young professionals, couples, and families. Often compared to the neighborhood of the East Village, this side of town is popularized for its exclusive jazz clubs, theatres, cabarets, public parks, and chic bar scene.
Local Favorites: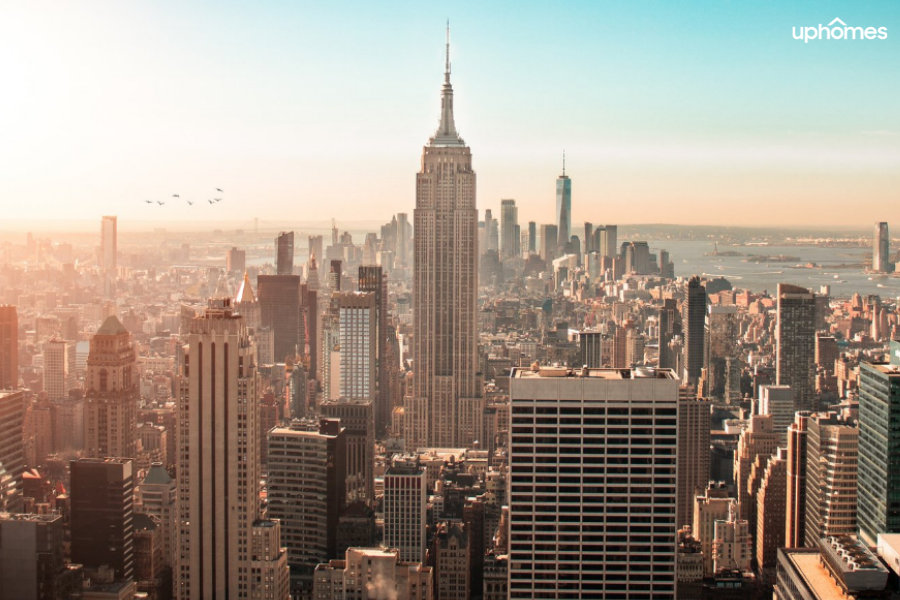 Best Neighborhoods in NYC - The Bottom Line
Even though you may need a high salary to live comfortably in New York City, there are plenty of nice and safe neighborhoods to choose from. Whether you decide to live in an upscale area of Manhattan or near the waterfront in Brooklyn, there is bound to be a neighborhood that fits your lifestyle. With the help of our trusty team of Realty Specialists, the home buying process in "The Big Apple" will be an easy task. Contact us today to find your dream neighborhood in New York City!
#blog-moving-new-york-cta#

Find your new home
Search real estate and homes for sale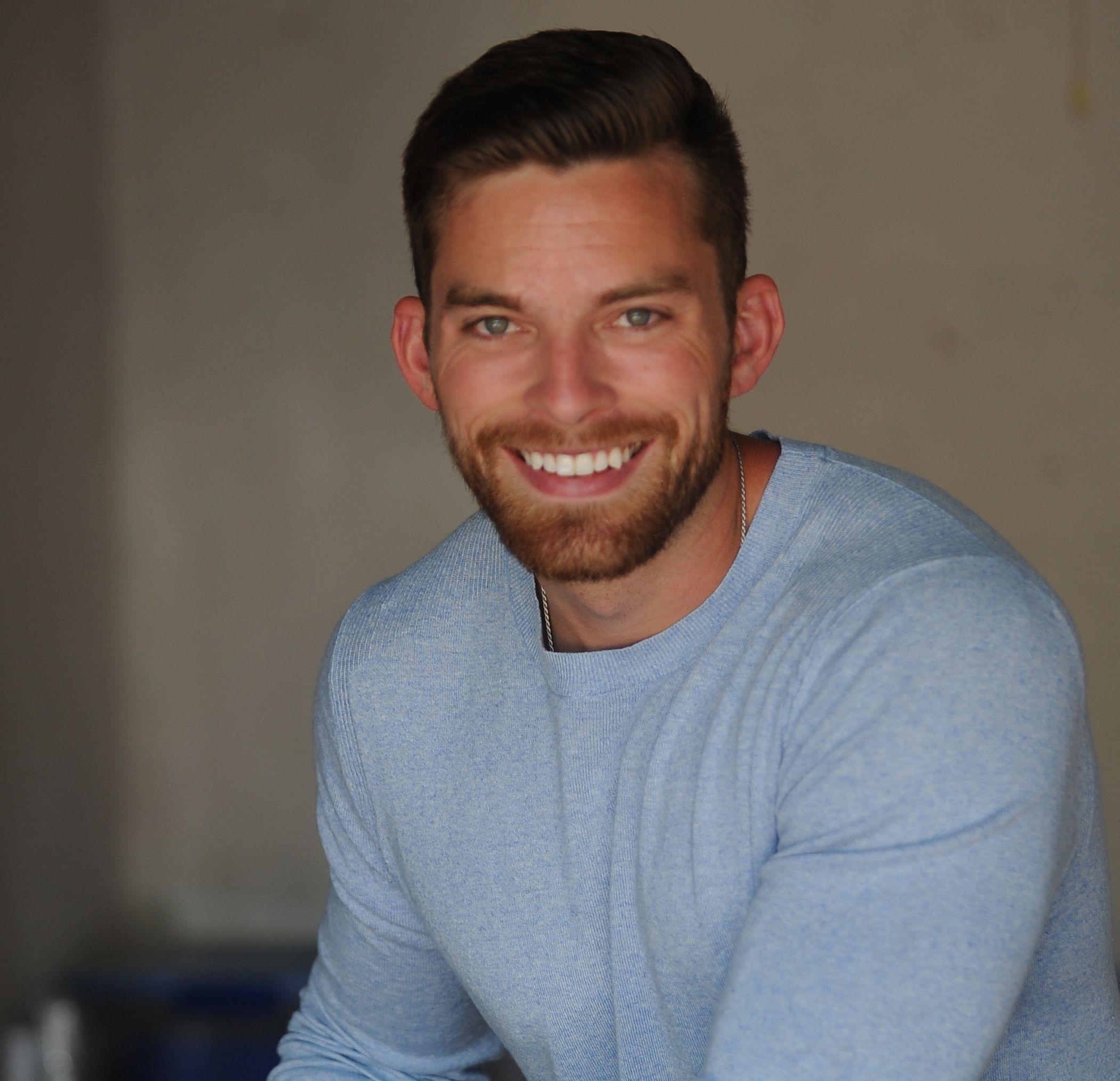 Ryan Fitzgerald
Hi there! My name is Ryan Fitzgerald, and I am a REALTOR®. My goal is to help you learn more about real estate through our Real Estate Blog! Hopefully, you enjoyed the above blog post and it found a way to provide help or value to you. When you're ready to buy or sell a home of your own let us know here. Please feel free to join the conversation by dropping us a comment below.