19 Things to Know BEFORE Moving to Florida | Living in Florida
Living in Florida
Are you moving to Florida? Everyone seems to be relocating to the sunshine state. Here is why people love living in Florida!
Florida is the third most populated state in the United States with a population of 21 million people. Bordered by the Gulf of Mexico and the Atlantic Ocean, the state of Florida is located in the southeastern United States. Relying on tourism, transportation, and agriculture, the state has the fourth-largest economy in the country. Known for its gorgeous beaches, warm weather, and popular destination for retirees, there are many reasons to love living in Florida.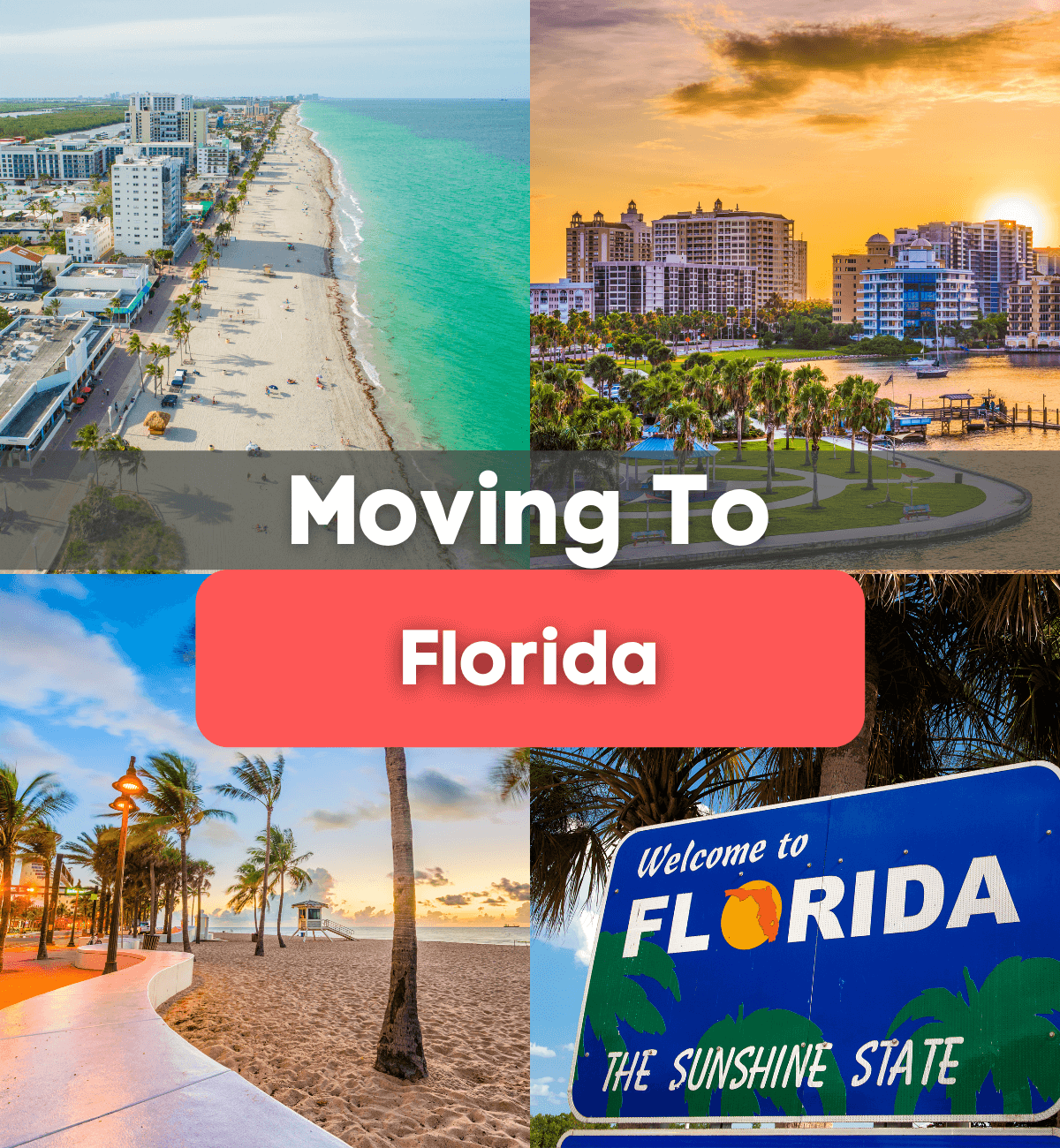 While moving to a new state like Florida can be scary, we are here to help by providing you with all of the information you need to make your move as stress-free as possible as well as the best places to live in Florida!
With that being said, let's dive in!
19 Things to Know BEFORE Moving to Florida
Florida Has a Rich History
Spanish explorer Ponce De Leon landed on the peninsula in the year 1513 naming it La Florida after the lush landscape of the region. Spain went on to establish multiple settlements in Florida including the settlement of St. Augustine. When the British came to the region, the English and Spanish decided to split the area into two territories. East Florida was under the rule of Spain, while West Florida was governed by the English. Years later, the region soon became a destination for escaped slaves. Americans from England, Scotland, and Ireland started moving to northern Florida. During this time, Florida was still under the control of Spain. But once the territory started to become a burden to Spain instead of an asset, East and West Florida were merged to become one on March 30, 1822.
Today, the state of Florida is the most populated state in the southeastern United States. Over the past few years, the state has continued to grow due to the amount of out of state movers coming to the area.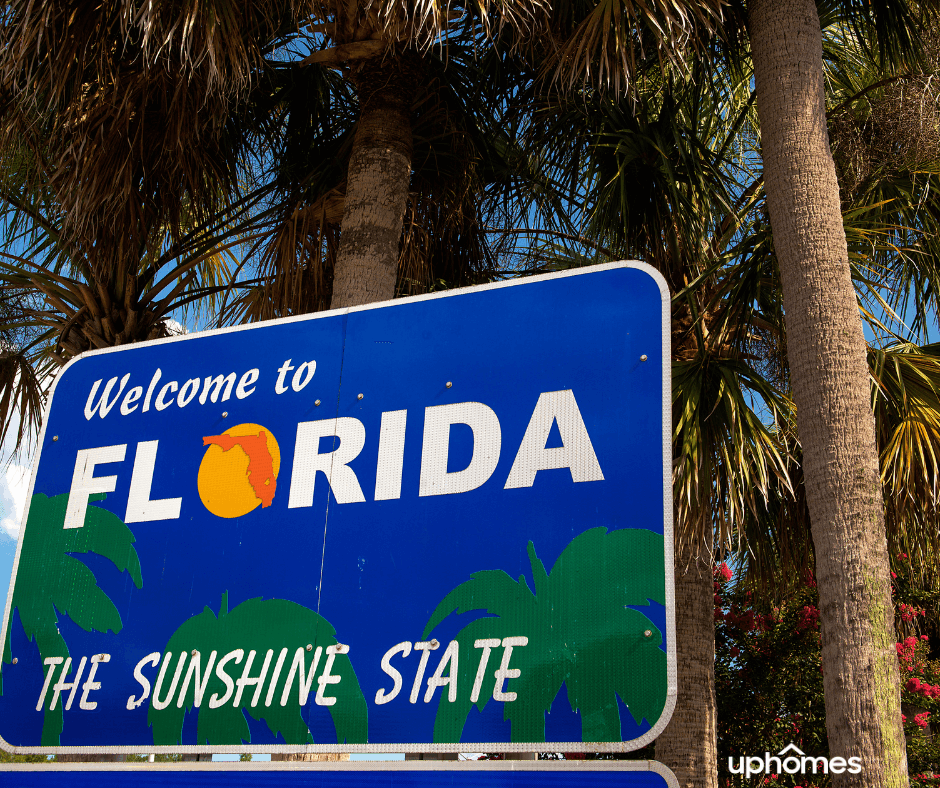 The Warm Weather in Florida
One of the top reasons to move to Florida is for the gorgeous warm weather and sunny days. With an average daily temperature of 70 degrees, it is the warmest state in the United States. No wonder many people flock here, especially during the winter months. While the summers may get really hot and humid, it is a tropical lover's paradise. You'll love living in Florida during the winter months when the rest of the country is stuck inside due to the cold weather. Southern Florida rarely gets below freezing temperatures so residents here normally never have to worry about putting on a heavy jacket.
Out of the 365 days in a year, 200 of those days are sunny in the state of Florida. There is a reason why it is called "The Sunshine State." Thanks to the warm and sunny climate, be prepared to get your daily dose of Vitamin D. If you are wanting to enjoy the beach and pool pretty much all year long, Florida is the state for you. Make sure to slather on plenty of sun-screen and do not forget to bring your hat and sunglasses when spending the day outside.
While it may be warm and sunny, severe weather is common since the state is surrounded by water on both sides. In fact, the state of Florida has one of the highest average precipitation levels in the country. Central Florida is also known as the "Lightning Capital of the United States." Be prepared for severe thunderstorms to pop out of nowhere. It is also important to keep hurricane season in mind which is from the months of June to November. Remember to always bring a rain jacket or umbrella because you never know when you will need it. The water is one of the biggest reasons people are moving to Florida, everyone wants to live near the beach!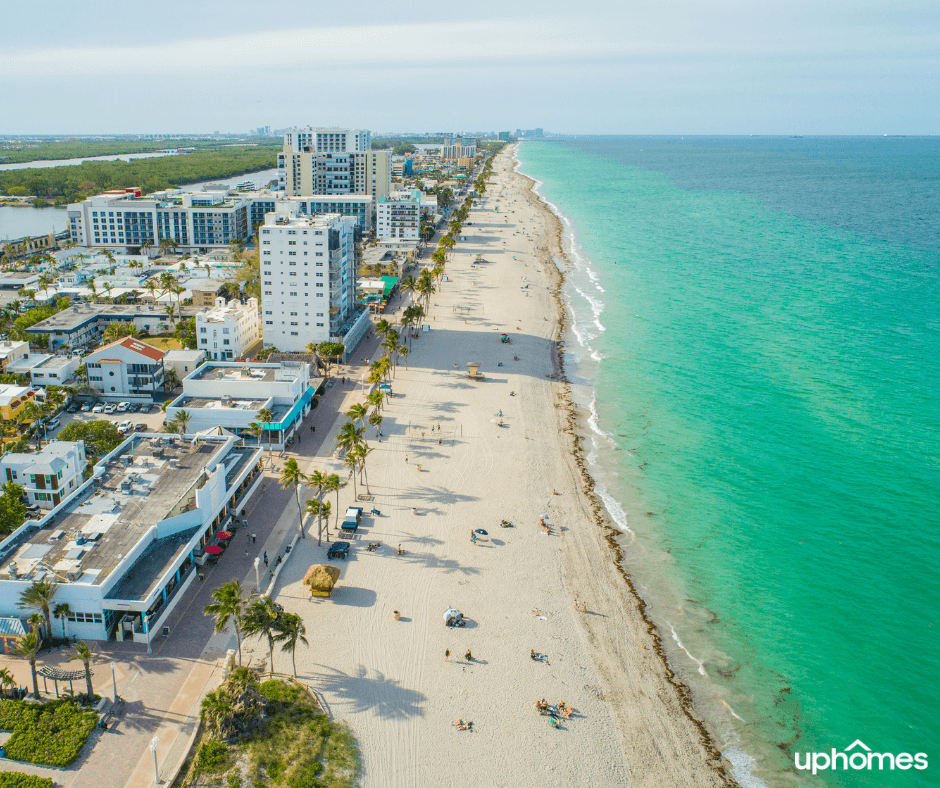 Beautiful Beaches in Florida
What sounds better than soaking up the hot summer sun on a white sand beach in Florida? Nothing. Home to miles of coastline, the state of Florida has no shortage of beaches. Featuring some of the most beautiful and stunning beaches in the country, set up your beach chair and stay for a while. While living in Florida you will have access to some of the country's best beaches!
Check out some of these top Florida beaches:
Sanibel Island: Located on the west coast, search for seashells and wade in the warm waters of the Gulf of Mexico on this relaxing beach.
Siesta Key: Prized for its beautiful quartz sand and turquoise waters, Siesta Key has been named one of the top beaches in the country and is a must-visit island paradise.
South Beach: This popular beach in Miami is an international destination known for its nightlife and high-end shopping scene.
Clearwater Beach: One of the best white sand beaches in America. The calm water brings in thousands of visitors year-round for parasailing and paddleboarding.
Naples: Enjoy stunning sunsets, amazing fishing, top-notch golf courses, and an abundance of wildlife.
The beaches are a big reason why people are moving to Florida!
The Florida Keys and Key West
The perfect island paradise and dream vacation destination. The Florida Keys and Key West are a 125-mile chain of islands just south of Miami. Key West, The Lower Keys, Marathon, Islamorada, and Key Largo are driveable from the mainland of Florida. Key West is the southernmost populated island in the Florida Keys and is only 90 miles north of Cuba. Home of literary author Ernest Hemmingway and the Southernmost Point of the United States, Key West is adorned with pastel-hued houses. The best time to visit Key West is during the spring months between March and May. Make sure to check out world-famous Duval Street, home to forty-three bars and outdoor cafes. For those living in the Florida Keys, they know what it feels like to live in paradise!
The Dry Tortugas
Take a little trip and head to the Dry Tortugas National Park in the Gulf of Mexico, just west of Key West. Consisting of seven islands with coral reefs, discover picturesque blue waters and marine life. The Dry Tortugas is home to world-renowned Fort Jefferson. This remote Civil War 19th-century fort is only accessible by boat or seaplane and is a massive fortress built to protect the Gulf Coast. Fort Jefferson was unfinished and fortunately never attacked, but it still stands today as the "Guardian of the Gulf."A great getaway trip for those living in Florida and an awesome experience for anyone relocating.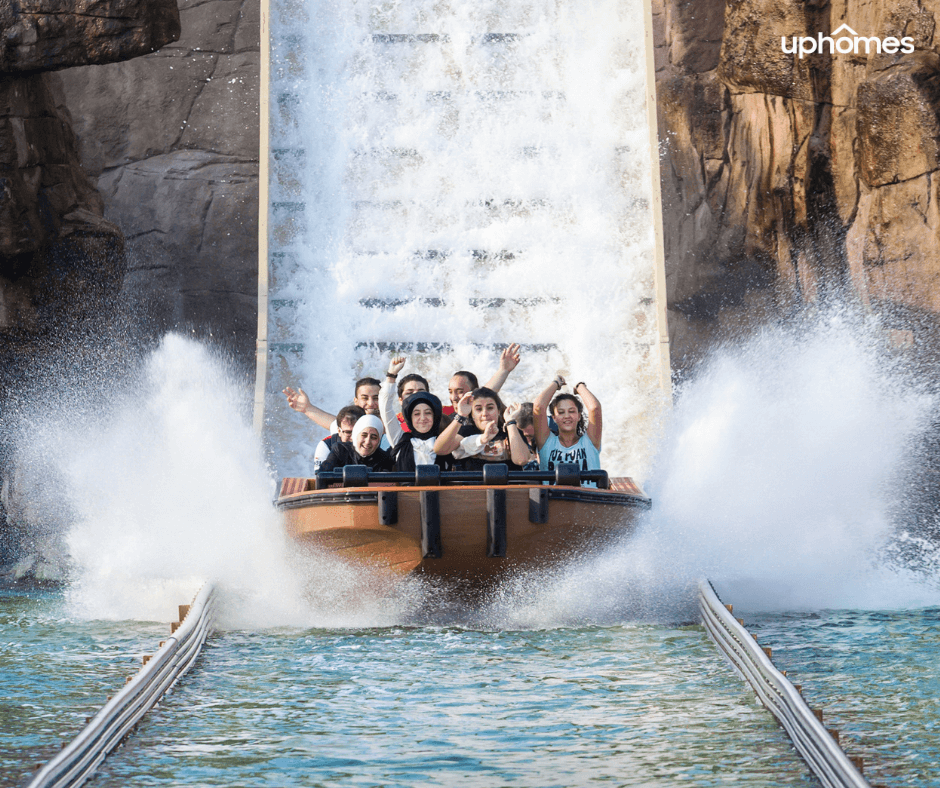 Theme Parks
Two words: Disney World. One of the most famous and iconic attractions in the whole world resides in Orlando, Florida. If you have children or are a child at heart, being only a short distance from this theme park is super cool. Not to mention, having access to the park easily during the off-season means fewer crowds and shorter lines. Spontaneously decide to spend the day in Epcot or Magic Kingdom without the fuss of trip planning months in advance. Or have dinner and shop in Disney Springs on a weeknight. Florida residents are also able to enjoy the perks of reduced ticket prices. If you love Disney World, living close to the magic is really exciting.
Universal Orlando and Seaworld are also located in Florida. Having this much fun in your own backyard is definitely worth it. Check out the Wizarding World of Harry Potter or Volcano Bay! Get your daily fix of roller coasters and enjoy the experiences of a lifetime living near these beloved theme parks.
The theme parks in Florida are one of the state's biggest attractions. It's not necessarily one of the reasons people are moving to Florida, however, the theme parks offer great job opportunities in Florida! Check out how affordable Orlando real estate is!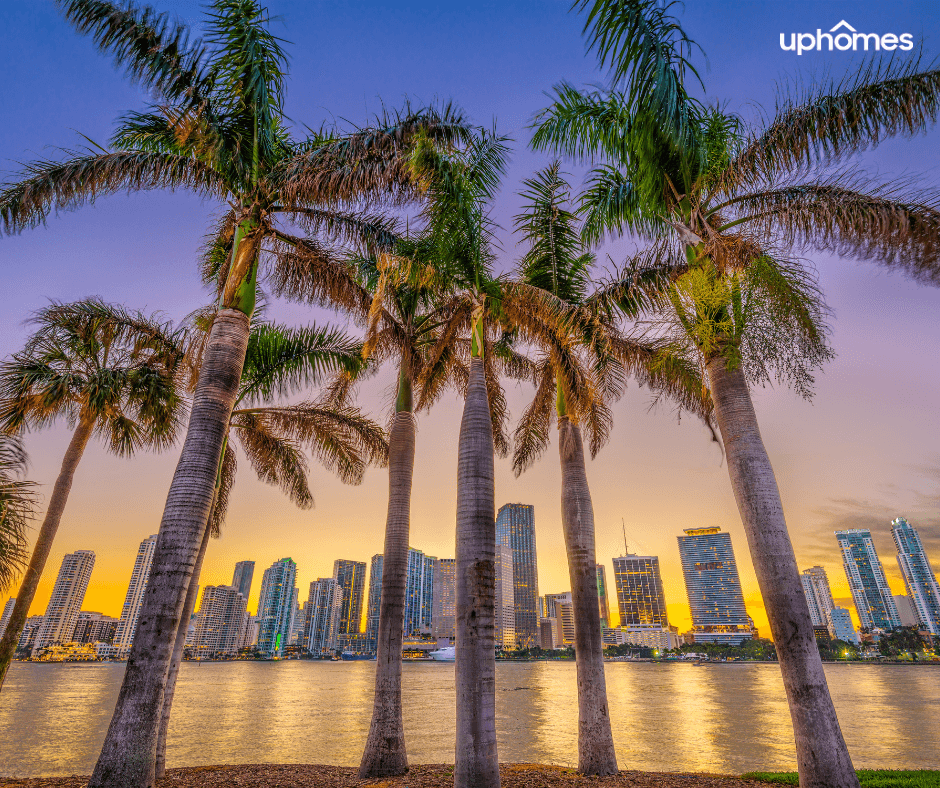 No State Income Tax in Florida
Did you know that Florida is one of the only states with no state income tax? It's true. This lack of state income tax is just one of the many reasons to move to the state of Florida. Living in a state with no income tax can be a huge advantage for both individuals and businesses due to the fact that it allows high earners to save more of their money. Since residents are able to save more money, this means that they can spend it in other places. Use the money saved to experience all that Florida has to offer or buy your dream beach house. The fact Florida has no state income tax is one of the biggest reasons people are relocating to Florida and an even bigger reason people love living in the sunshine state!
The Cost of Living in Florida
Florida is one of the top vacation destinations in the country, but it can also be affordable too. If you are wondering how expensive it is to live in Florida, the cost of living in the state of Florida is 1% lower than the national average according to the cost of living index. But since the state is so big, it really depends on the city that you choose to live in. Some cities in Florida can rank lower or higher than the national average. Keeping this in mind, it is important to compare the cheapest places to live in Florida when choosing a place to live. When you decide to move make sure to budget enough so that you have enough money to move to Florida. If you are moving from New York, for example, make sure to budget at least $1,700 to $3,000. Many of the folks who are moving to Florida are traveling long distances to escape the cold and high cost of living in the north!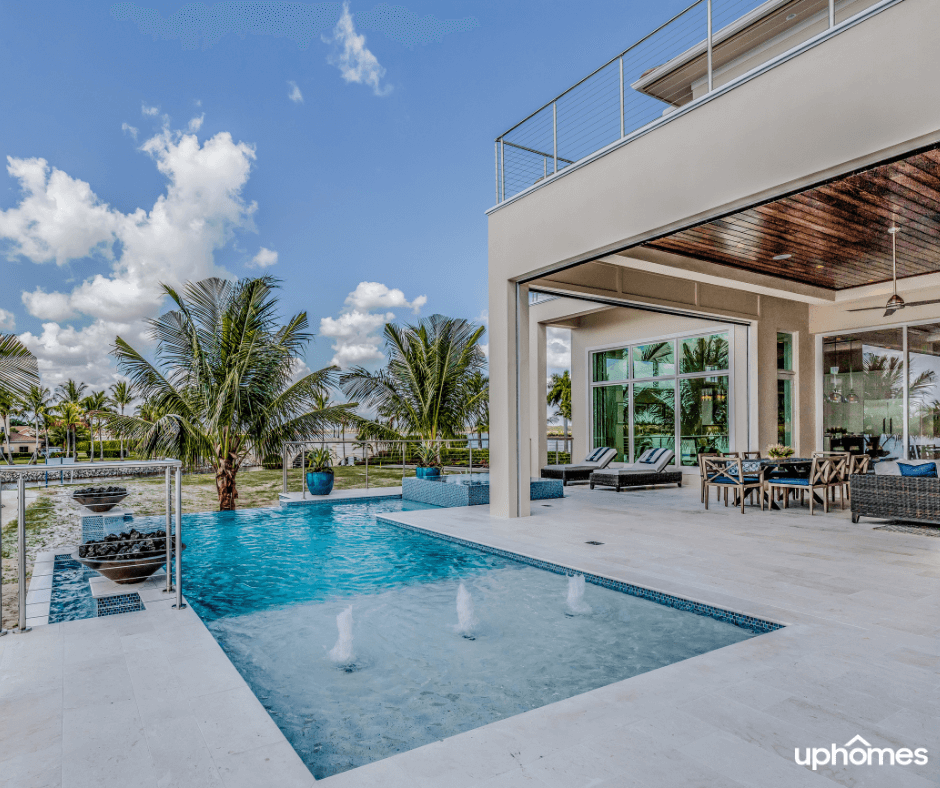 Real Estate in Florida
If you are wanting to get the most bang for your buck, check out real estate in Kissimmee, Palm Coast, Cape Coral, Palm Bay, Orlando, or Gainesville. These six cities are thought to be some of the most affordable cities in the state of Florida and are a big reason why people are moving. Buying real estate in Florida can be a good investment for many reasons. Since Florida is such a populous state, a lot of people mean that there is a lot of demand for housing. In southern Florida, housing prices tend to be a little bit more expensive than in the rest of the state.
There are many architectural styles to fit your needs which means that there is a house for everyone. Buy a Spanish-style mansion on the beach or a modest condo next to a marina. Since Florida is a top destination for retirement, there are in turn a large number of gated communities and retirement homes. There is a place for everyone and we are here to help you find your dream home in this tropical oasis!
Home in Florida is some of the most beautiful in the country oftentimes surrounded by water and many homes with a pool. If you're living in Florida you will surely appreciate having access to water so you can cool off during the summer months!
A Sports Fan Paradise
If you love sports, Florida is home to both professional and collegiate teams. There is definitely a team for everyone to route for. Since the state is so big, there are even multiple professional teams for multiple sports! If you are a hockey fan, the Florida Panthers and the Tampa Bay Lightning play for the NHL. The Tampa Bay Lightning were actually the winners of the Stanley Cup in 2020. The Jacksonville Jaguars, Miami Dolphins, and Tampa Bay Buccaneers are the state's NFL teams. If you are more of a basketball fan, support the Miami Heat or Orlando Magic. Meanwhile, baseball fanatics will be happy to know that the Florida Marlins and Tampa Bay Devil Rays play here.
If collegiate sports are more of your thing, make sure to embrace the rivalry between the University of Florida and Florida State University. The state is also home to multiple popular minor league teams that bring in a massive fan base. If you love NASCAR, the Daytona 500 races at the Daytona International Speedway in Daytona Beach, Florida. This 500-mile-long motor race is well attended and held every year. It is safe to say that when you move to Florida, there will be no shortage of sports teams to watch and support. Florida is truly a sports fan paradise.
You can check out homes for sale in Jacksonville, Miami, Tampa, and Orlando on our website if you want to live near some of the top sports teams!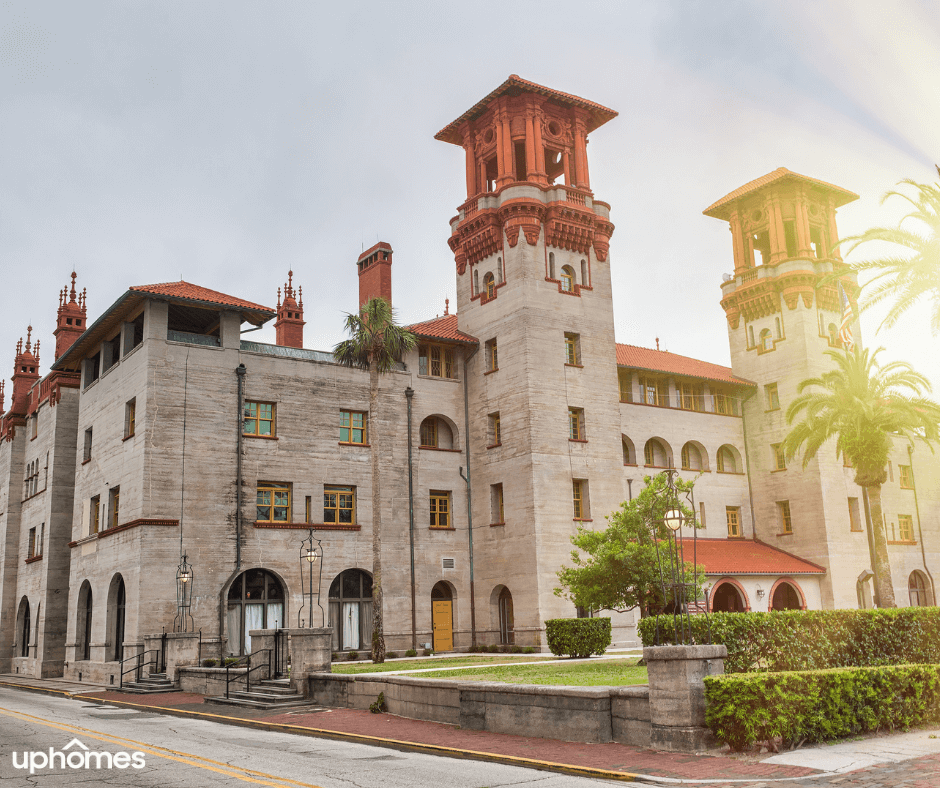 Great Education
If you have kids in school or if you are attending college yourself, you will be happy to know that Florida has amazing school districts with some of the best top-rated universities in the nation. The educational system in Florida is made up of both public schools and private institutions. There are currently close to 3 million students enrolled in the 4,269 public and private schools in the state.
Florida was ranked number 2 in the country for improving high school graduation rates which is a huge achievement. The top school district in the state is St. Johns County in St. Augustine. If you have school-age children and are going to be enrolling them into a school district, research the school districts beforehand when thinking about your move.
The Florida College System has 28 community and state colleges for students that are searching for higher education. The University of Central Florida had over 64,000 students enrolled in 2017 making it the largest university in terms of enrollment. Popular state universities in Florida include Florida A&M University, Florida Atlantic University, Florida Gulf Coast University, Florida International University, Florida Polytechnic University, Florida State University, New College of Florida, University of Central Florida, the University of Florida, the University of North Florida, the University of South Florida, and the University of West Florida.
West Coast Vs East Coast
The east coast of Florida is very different from the west coast of Florida and you will find out very quickly when moving to Florida. You will want to check out both sides of the state! The east coast borders the Atlantic Ocean while the west coast borders the Gulf of Mexico. Migration patterns show that northeasterners tend to end up on the east coast near Palm Coast or Miami. While those from the south or the midwest of the United States tend to head towards the west coast. Each coast offers a different vibe and allure which should be considered when deciding which coast you want to end up on.
The west coast of Florida is known for its warm Gulf waters and white sandy beaches. Clearwater beach is a perfect example of this with its turquoise water and quartz sand. The west coast often has less traffic, fewer people, and wide-open beaches to explore. Beach towns are relaxed and have family-oriented atmospheres. Naples, Tampa, Sarasota, and Sanibel Island are all on the west coast and are luxurious areas.
The east coast of Florida on the other hand has more of a big city vibe. There is always something to do and some event going on. Miami is the beacon of the east coast with something going on every minute of every day. Enjoy the sunshine, beaches, sporting events, festivals, water sports, high-class entertainment, and amazing shopping experiences. This area is lined with high-rise apartments and is bustling with international residents and visitors.
North Florida Vs South Florida
If you thought that the east coast and west coast were different, the north and south of Florida could honestly be two different states. Southern Florida is warmer and has noticeable Latin American and Caribbean influence. Since this part of the state has many residents from South America, the culture here is very diverse. There is also a huge nightlife scene in the southern part of Florida prominently in the Miami area which we will discuss in our next section. Those living in South Florida know what we are talking about!
North Florida on the other hand is not as warm year-round and can actually experience snow every now and then. If you are moving to this part of the state, make sure to pack your sweaters and jackets. The state capital Tallahassee resides here as well as Florida State University. The further north you go, the more that you can experience southern influence seen through barbeque and country music. Places like Jacksonville don't stay nearly as hot as cities to the south like Miami. When moving to Florida you will want to decide if living in the North or South part of the state is the right place for you!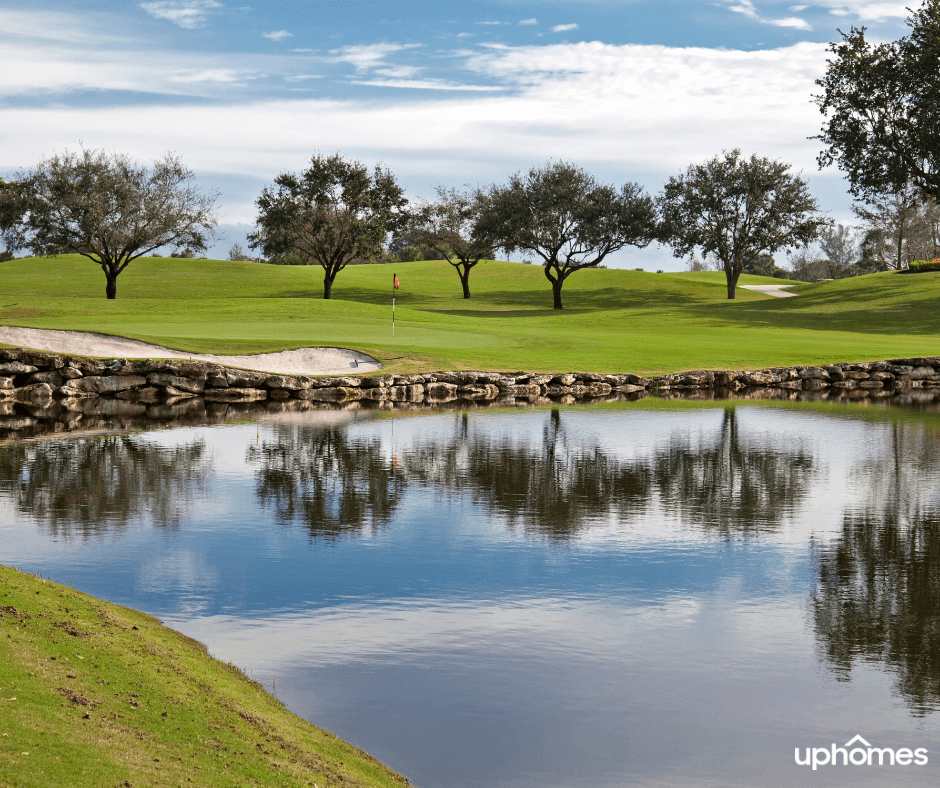 Golf Courses Galore
There is so much golf in the state of Florida that it honestly is the golf capital of the world. So golf lovers unite, this is your state. With over 1,400 golf courses, never play a course more than once. Palm Beach County in particular has over 160 golf courses alone! The golf courses here are unbelievable and the perfect place for a golf trip. Golf tournaments are hosted here all throughout the year. The Honda Classic plays at the PGA National Resort which is home to five of the top golf courses in Florida. No wonder retirees love to play golf in Florida, there are golf courses literally everywhere. So hop on your golf cart and grab your favorite golf club because it is time to book a tee time.
Amazing Restaurants
While tourism remains the leading industry in Florida, agriculture follows closely behind. When one thinks of Florida, citrus fruits such as oranges, lemons, and grapefruit probably come to mind. The state of Florida actually produces more than 80% of citrus fruits in America. So the next time that you eat an orange, it most likely came from this warm state. While citrus fruits are prized here, there is more to Florida cuisine than just oranges.
There is no question that foodies dream about Florida. Southern flavor mixes with Latin and Caribbean flavors to create a masterpiece. With access to fresh local caught seafood, citrus, and organic produce, the tastiest foods are created. Feast on old Florida classics and international cuisine at local favorite restaurants all over the state. The food is so good here that cities host their own food and wine festivals to celebrate the strong flavors. Since there are so many travelers and visitors to the state year-round, residents get to enjoy restaurant week and have access to frequent new dishes. For those of you moving to Florida, you will soon have your favorite spots!
When in Florida there are just some foods and drinks that you have to try. Here are a few:
Florida Stone Crab: Make sure to try Florida Stone Crab! Florida Stone Crab is not only fresh but sustainable. Head to Joe's Stone Crab located in South Beach, Miami to dine on this Florida staple.
Key Lime Pie: A staple of Key West and a must-eat when on the island. Head to Kermit's Key West Key Lime Shoppe for a slice!
Cuban Sandwich: Cuban food can be found all over Tampa, Miami, and Key West. This sandwich could arguably be one of the best sandwiches ever to be invented. Dine at Columbia in Tampa to try this authentic sandwich.
Conch Fritters: Another Key West favorite, this Caribbean classic are fried bites of conch and are a must-try. Originally from the Bahamas and great paired with a creamy dipping sauce, try them at Key Largo Conch House.
Gator Tail: When in Florida it is imperative to eat some gator. People claim that it tastes like chicken and is something that everyone should taste at least once. Head to Gator Grill for some gator tail.
Gulf Oysters: Enjoy oysters from the Gulf at Indian Pass Raw Bar. Pulled fresh every morning, shuck yourself a large oyster with a sweet and salty flavor.
Florida Orange Juice: Squeeze yourself some vitamin C straight from the orange fields. Check out Sun Harvest Citrus in Fort Myers, Florida for your fix of citrus fruits.
A Cultural Hub
Florida is an international destination which means a diverse range of cultural influences. People from Europe, Latin America, and the Caribbean all play a part in the cultural hub that Florida is today. Get a taste of this culture in the food, community events, museums, art galleries, and attractions.
Check out some of these cultural attractions when moving to Florida:
Salvador Dali Museum: Located in downtown St. Petersburg, admire the largest collection of this Spanish painter's work. This gallery houses over 2,000 pieces of his art.
Ernest Hemmingway Museum: Visit the Key West home of Ernest Hemingway and celebrate one of America's favorite classic authors.
Kennedy Space Center: View exhibits and displays at this NASA center and has the chance to watch rockets blast off!
St. Augustine Pirate and Treasure Museum: Originally in Key West, this museum was moved to St. Augustine, and is the perfect place to learn about pirates and view pirate artifacts up close and personal.
Gasparilla Festival of the Arts: This annual festival in March turns the city of Tampa into an outdoor museum to honor and showcase art in all forms.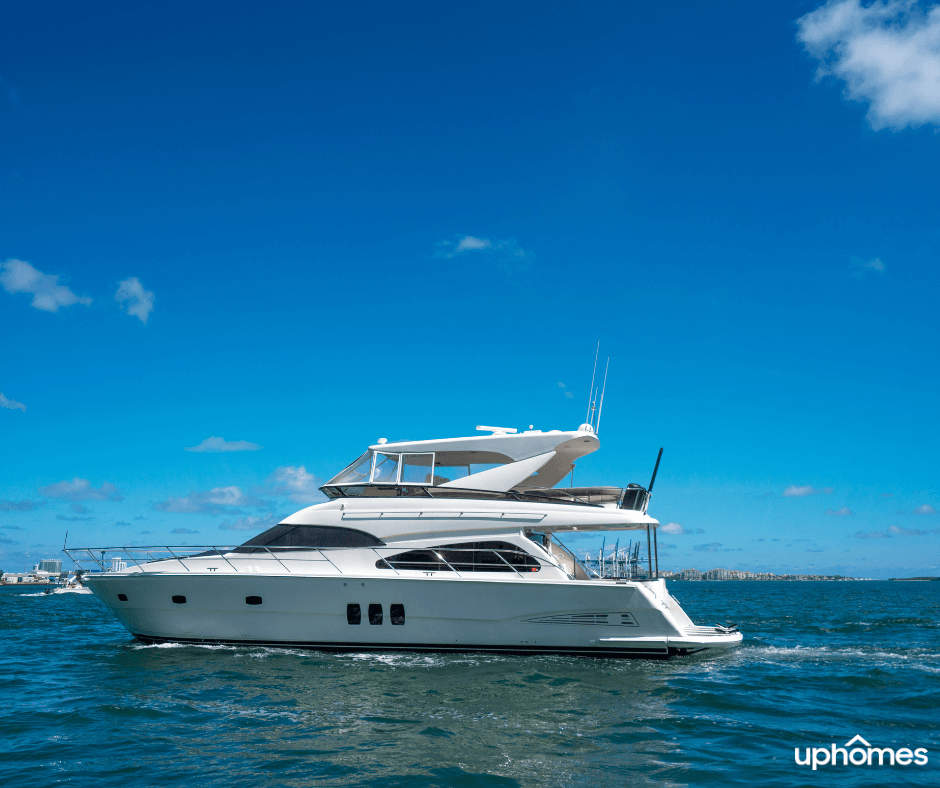 Outdoor Adventures
While being close to the beach might be one of the biggest draws to living in Florida, there are many things to do outdoors that involve more than just tanning. Florida offers residents and visitors unique landscapes to explore and discover. Spot ginormous alligators in the Everglades on a fan boat, or take a dip in one of the state's freshwater springs. Take a kayak out in the mangroves, learn how to paddleboard, go boating, ziplining, hiking, or take a hot air balloon around for a birds-eye view of the sunshine state.
Check out these Florida Adventures:
Madison Blue Springs: Found east of Tallahassee, this magical spring is full of crystal clear water and provides an otherworldly experience to visitors. This translucent spring runs over limestone and even has underwater caves. There are steps and a platform for swimmers.
Everglades Swamp Tours: Have you always wanted to see an alligator up close? Now is the perfect time for this swamp tour. Board an airboat for a private tour to view wildlife in their natural habitat. Travel deep into the swamps at 35 miles per hour!
Adventures in Paradise: Experience the tranquil and peaceful beauty of Sanibel and Captiva Island. Board a boat for the Sunset Dolphin and Wildlife Cruise.
Amelia Island Horseback Riding: Ride a horse on the beach at Amelia Island! Close to Jacksonville, this is an amazing experience and worth the money. Take a sunrise, sunset, or day cruise. This is a perfect idea for a date or special occasion.
Admire the Wildlife
Florida loves its alligators. The University of Florida even has an alligator as its mascot. While Florida gators may get all of the love, the state is home to an abundance of many other unique species of wildlife. The news is constantly broadcasting scary run-ins with snakes, alligators, and sharks. Other dangerous animals in Florida include wild boars, Florida panthers, jellyfish, and fire ants. It is important to pay attention to your surroundings, especially when swimming in the ocean or near a body of water. Alligators tend to make an appearance in the ponds of Florida golf courses.
Bears, raccoons, bobcats, otters, beavers, bats, foxes, deer, and manatees are just some of the many mammals that can be found in the state. The manatee is Florida's most popular mammal. These sea cows are massive gentle giants that are slow-moving and peaceful creatures. Manatees are known to be friendly and can be seen feasting on seagrass and algae. When kayaking through the mangroves, prepare to see at least one manatee swim up to say hi.
The Florida Fish and Wildlife Conservation Commission is an agency that regulates the state's fish and wildlife. If you choose to go fishing or boating in the water, ensure that you purchase the correct license from the Fish and Wildlife Commission. This guarantees not only a safe and fun fishing experience but works to protect the fish and wildlife of Florida. Respect and admire the animals while exploring the Florida ecosystems.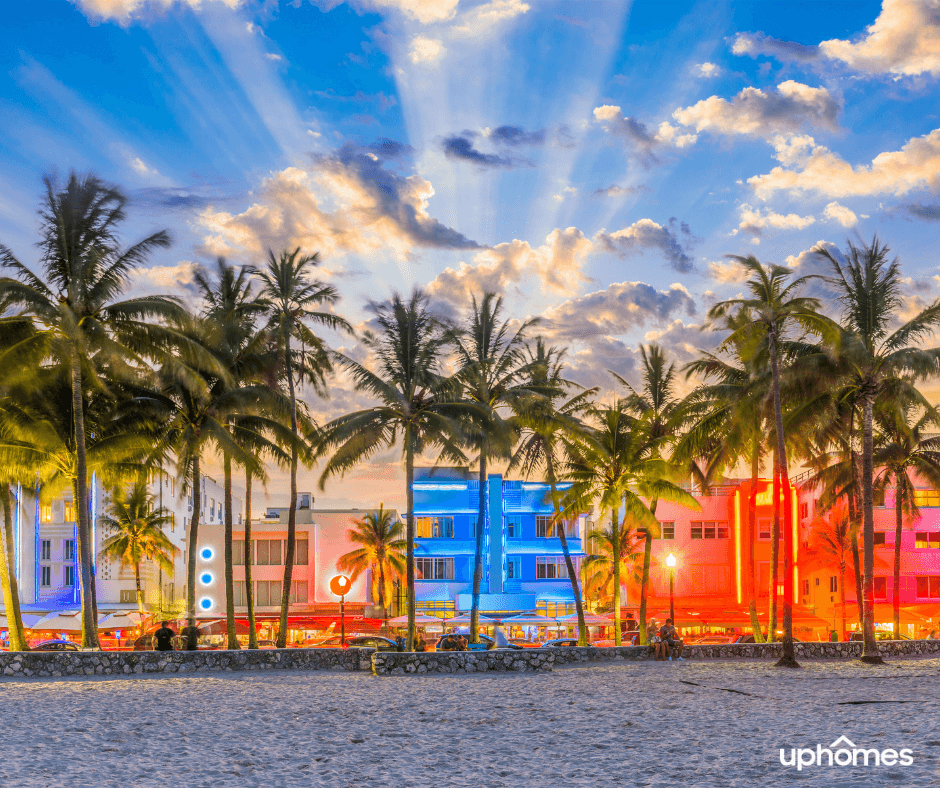 Nightlife
As a Florida resident, take part in the endless party that is the nightlife of Florida. The cities of Orlando and Miami are infamous for having some of the most famous nightlife scenes. Dance the night away in a club, drink a cocktail in a lounge, or dine at a five-star restaurant owned by celebrities. Fort Lauderdale has 57 bars and 38 clubs alone. Join these cities that never sleep and embrace living in Florida. When moving to Florida you will have the opportunity to experience some of the country's best nightlife.
If you are a beer lover, spend your night at one of the 200 Florida breweries for a tasting. There are so many craft breweries to choose from, who knows which one will be your new favorite? Approximately 25 craft distilleries are also located in Florida. Learn about the distillation process and try a new cocktail.
Have a drink at:
Key West First Legal Rum Distillery: Offering tours, tastings, and mojito classes visit the first rum distillery in the Florida Keys. Tours here are free!
Red Coconut Club Orlando: This Orlando hotspot is a two-story lounge with DJs, live music, and a party atmosphere.
SLS Pool Party: The biggest pool party in South Beach located in Miami every Sunday with every drink you can think of.
Proof Brewing Company: This Tallahassee craft brewery is located in an old Coca-Cola bottling company. Try the Eight-five-O American Pale Ale or the Mango Wit made from organically grown mangos.
As you can see, there are so many reasons to move to the gorgeous state of Florida. Relax at one of the many beaches and explore the coasts. Try some key lime pie while sipping on a local craft beer. Kayak the waters and befriend a manatee. Florida is waiting for you and our team is here to help you find your new home. Contact us today!
Is Moving to Florida right for you?
If you're moving to Florida you'll soon find out what makes the sunshine state a great place to live! If you'd like any more information about relocating to Florida, or anywhere in the state please let us know as we work with the best Realtors in every city! Contact us and we will be able to connect you with the top local Realtors in the area of your choice!
While moving can be a stressful time, it does not have to be. Hopefully, with this article on the 19 Things to know before moving to Florida you're growing excited about the thought of living here!
If you're relocating to Florida please feel free to connect with us - We work with the best Local Realtors in every city in Florida and are here to answer any questions you may have!

Find your new home
Search real estate and homes for sale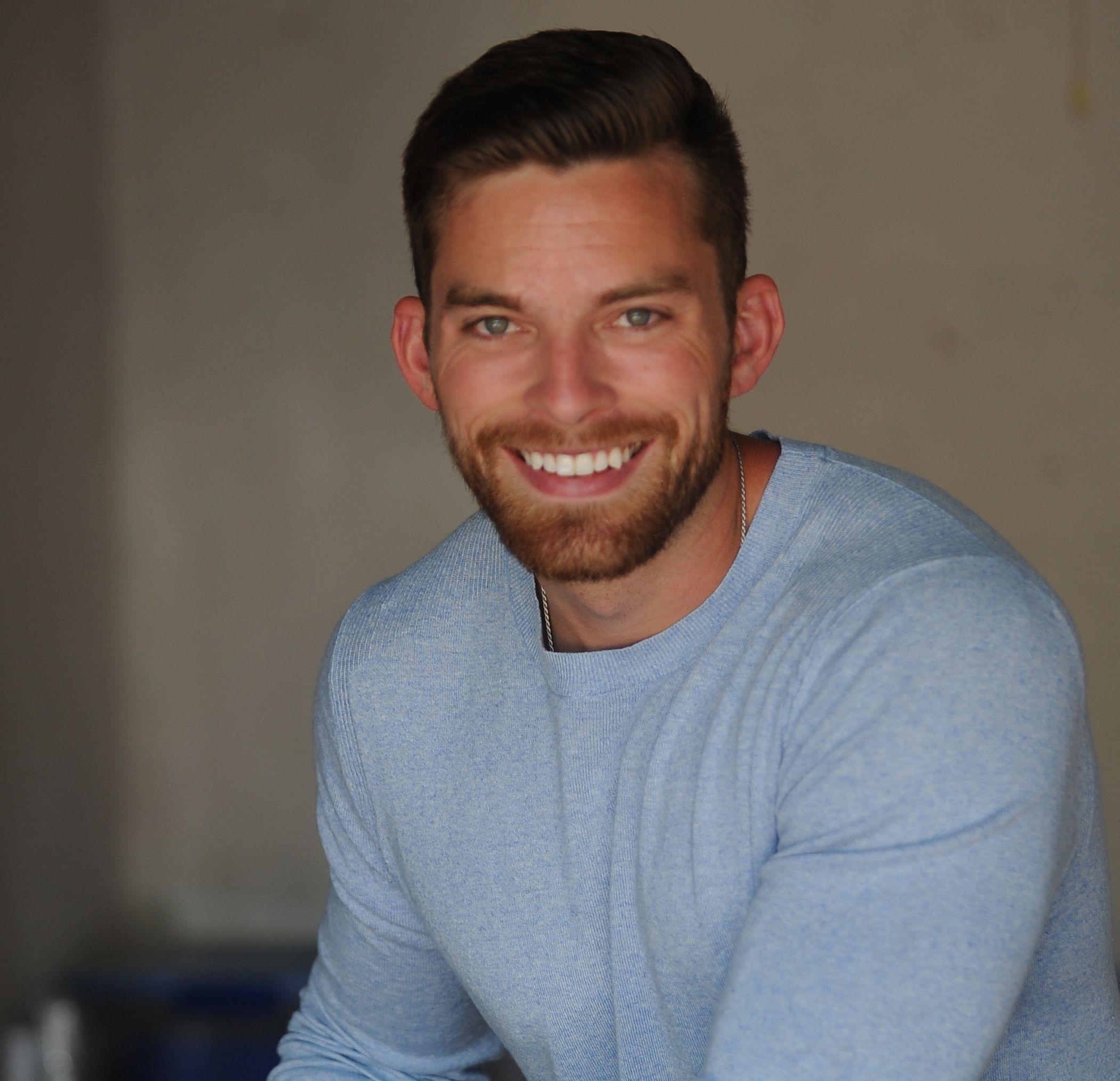 Ryan Fitzgerald
Hi there! My name is Ryan Fitzgerald, and I am a REALTOR®. My goal is to help you learn more about real estate through our Real Estate Blog! Hopefully, you enjoyed the above blog post and it found a way to provide help or value to you. When you're ready to buy or sell a home of your own let us know here. Please feel free to join the conversation by dropping us a comment below.