9 Things to Know BEFORE Moving to Jacksonville, FL
Living in Jacksonville, FL
Moving to Jacksonville is a popular decision for folks and the people living here already know why. BEFORE you decide to relocate to Jacksonville, you'll want to know what it is like living in J-ville. When choosing a place to move there are always a lot of pros and cons. When choosing a city like Jacksonville or anywhere inFlorida, you'll want to be able to make an educated decision prior to relocating! That's what we are here for: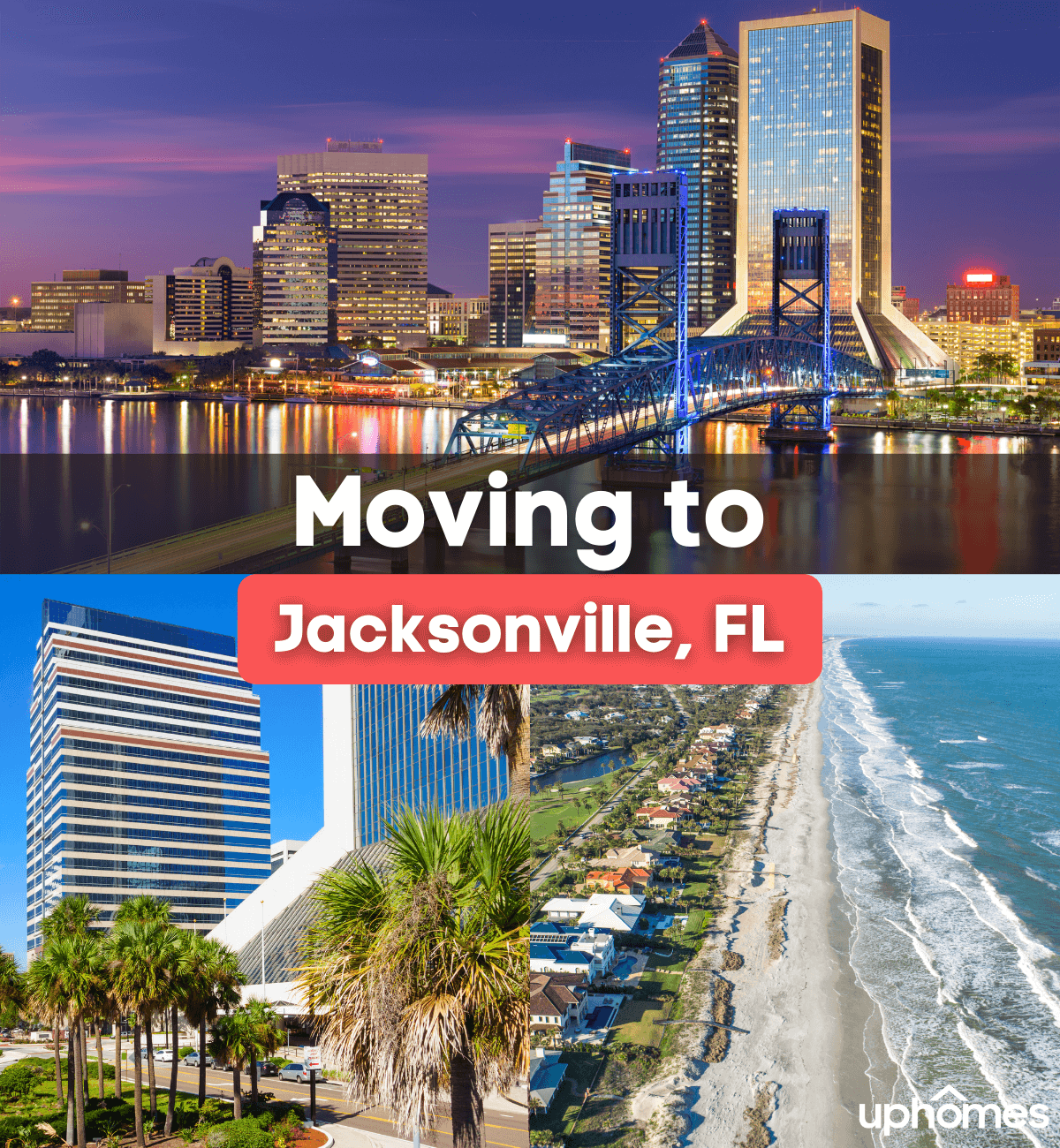 Jacksonville, also known as 'Jax,' 'J-Ville,' the 'gateway to Florida' or even the 'River City,' isthe place to be these days. If you love the outdoors and want to be surrounded by beautiful scenery, then you are likely considering moving to Jacksonville, Florida, or somewhere like Jacksonville. Offering residents a suburban feel, Jacksonville is one of the best places to live in Florida. This city is safe and full of restaurants, parks, and lots of things to do.
The most populous city in the state, Jacksonville currently has around 911,507 people living in the area. The large population makes Jacksonville the 12th most populous city in the United States. Located near the St. Johns River, picturesque beaches, and a naval air station, Jacksonville is the third largest seaport in Florida.
Perfectly positioned in northeast Florida, the city is right next to Interstate 95 and Interstate 10 making it easy to take weekend trips. If you are moving to Jacksonville, Florida thenis sure to read this guide to learn more about the city. Here are:
9 Things to Know BEFORE Moving to Jacksonville, Florida
Affordable Cost of Living
On a list of most expensive cities in the United States, Jacksonville comes in at number 51 making this city affordable to live in. In fact, the cost of living in Jacksonville is about 10% lower than the national average. The average salary needed to live comfortably in Jacksonville is around $37,880. The average price for a single-family home in Jacksonville is about $202,000. Known to have one of the cheapest costs of living in the state of Florida, living in Jacksonville is far less expensive than places likeColorado Springs or Columbus, Ohio - andJacksonville has the beach! If you are moving to the area, expect more bang for your buck.
Prime Real Estate
Since the cost of living is so affordable, it is super easy to find housing that meets your budget. Housing prices in Jacksonville are actually 17% below the national average. Due to this affordability of housing, many people living in the area own their own houses. Whether you want a place downtown, affordable housing in the Jacksonville suburbs, or a nice house on the beach, there is a home for everyone. If you do not want to own your own home, many residents in the area decide to rent. Rental properties are easy to come by in Jacksonville, and about 44% of those living in the city are renting apartments. Once you decide on your budget and have an idea of where you want to live, contact us to help you find your dream home!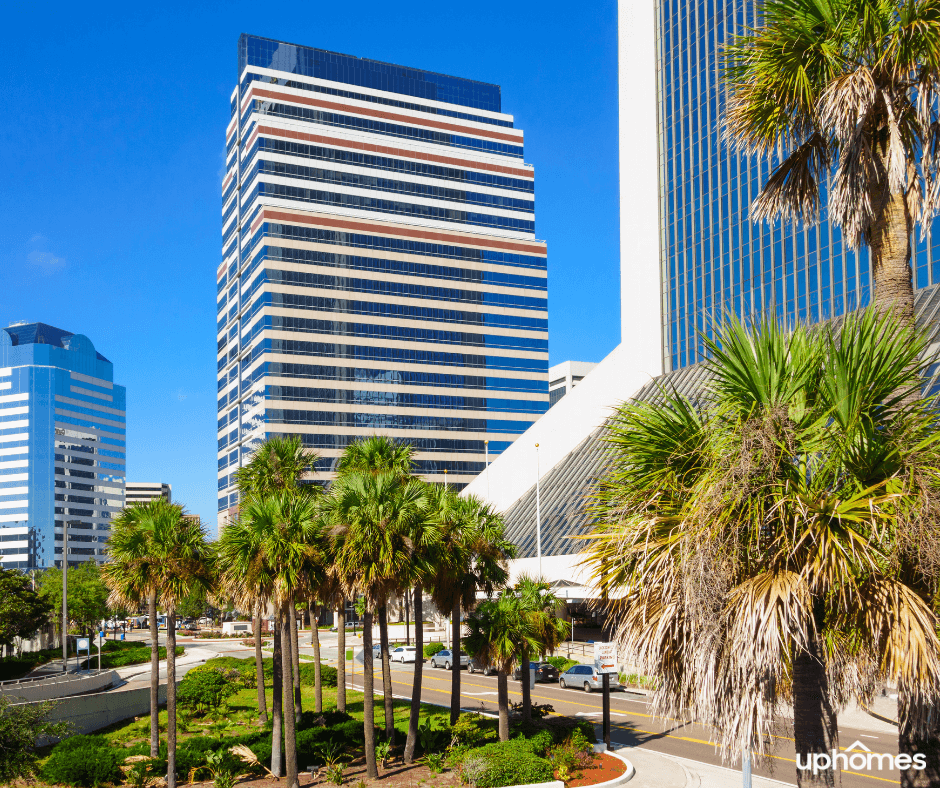 A Perfect Location
Jacksonville, Florida is found in the perfect location. Situated in northeast Florida, Jacksonville is the first major city you will come across in Florida when driving down Interstate 95. One of the pros of living in the city is that you are super close to other major cities and destinations. Jacksonville happens to be only a two-hour drive to Orlando, and about a five-hour drive to Atlanta, Georgia. Other big Florida cities that are relatively close include Tampa, Miami, and Naples. Since Jacksonville is within a day's drive to all of these cities, it makes it easy to plan short trips and weekend getaways. Head to Miami for exciting nightlife and fun beaches, or drive down to Naples for golf and five-star restaurants. There is so much to explore so start planning your mini vacations today.
Up and Coming Job Market
One of the big draws to Jacksonville is the growing job market. If you are applying to jobs and looking for job opportunities then you are in luck because the job market in Jacksonville is continually growing by 14%. This means that there are plenty of jobs here. The unemployment rate in Florida is at about 3.5%, while the city of Jacksonville was rated the second city in Florida for job growth. Home to multiple company headquarters and major corporations, there is a job for pretty much every career path. JPMorgan Chase, Deutsche Bank, Fidelity National Financial, Winn-Dixie, Landstar, and Web.com, are all examples of the companies that reside in Jacksonville. Not to mention, the Naval Air Station Jacksonville and local universities provide jobs for many residents as well. When living here expect to make an average salary of about $46,000 a year. While this may seem low, the low cost of living makes up for it.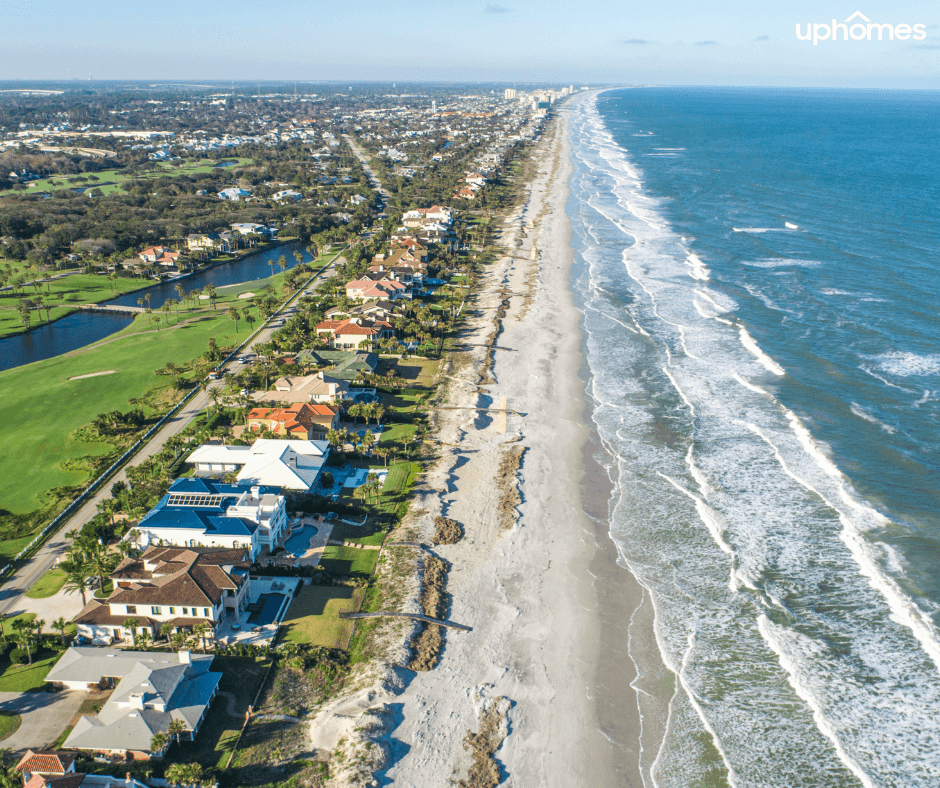 Home of Gorgeous Beaches
One of the most notable reasons for moving to Jacksonville, Florida is the wide expanse of beaches. Known to have the most shoreline of any city in the United States, Jacksonville is for you if you love sand between your toes and an ocean breeze. Spanning about 22 miles, the beaches here will offer you exquisite views and a prime tanning location. With access to piers, surfing, kayaking, and boating, the beaches of Jacksonville will be an ocean lover's dream destination. Each beach in the area has its own charm and distinct feel, so adventure to nearby attractions and coastal communities to decide which beach is your favorite.
Check out these favorite local beaches in Jacksonville!
Neptune Beach: This small coastal community is a suburban beach perfect for families. Build a sandcastle and read your favorite book under the sun.
Jacksonville Beach: See what you can catch on the Jacksonville Beach Fishing Pier, learn how to surf, or take a long walk on the beach.
Atlantic Beach: Located above Neptune Beach, this clean beach is laid back and a great spot for any beach bum.
Ponte Vedra Beach: Featuring the highest sand dunes in the state of Florida that reach about 40 feet tall, and luxurious, upscale golf courses.
Amelia Island: Part of the barrier islands on the Florida coast, Amelia Island is home to 13 miles of sandy beaches, beautiful wildlife, pristine waters, and top-rated resorts and golf courses.
Little Talbot Island State Park: This 2500 acre island is 17 miles northeast of Jacksonville. Featuring five miles of beaches and three miles of bike trails, this is the perfect place to hammock and enjoy the water.
Culture is Celebrated
Jacksonville, Florida breathes art and culture. With so many people moving here, a diverse community has been created. Since its discovery in the year 1564 and foundation in 1822, the city is proud of its heritage and celebrates its history and culture through festivals, gatherings, museums, and live music. This beloved art and history can be experienced everywhere in the city including in historic neighborhoods and an art district downtown. Recognized as the birthplace of southern rock, attend one of the many music festivals and concerts. Jacksonville is so enriched in its culture that the city is considered one of the top art cities in the United States. Explore the wonders of the area and celebrate what it means to be a resident.
Attend some of these cultural events and festivals in the city!
Jacksonville Jazz Festival: Hosted every Memorial Day weekend, join in this huge festival that spans over 15 blocks in downtown Jacksonville. Celebrate all things jazz with free concerts and local food. This is a local favorite celebration!
Great Atlantic Seafood and Music Festival: This free seafood festival is full of live music, all of the seafood you can imagine, and games that the whole family can enjoy. This is a fun annual event.
Jacksonville Art Walk: If you love shopping and art then head out to this art walk! Stroll through downtown to admire local art, marketplaces, and pop-up galleries. Feast on some local food and enjoy live music outdoors. Featuring hundreds of artists and thousands of participants.
Riverside Arts Market: Enjoy art, food, and music every Sunday in the months of March through November along the riverside. Perfect for your family and friends or as a cute date idea.
Jacksonville Museum of Science and History: Learn all about the history of the city and state through interactive exhibits. There is even a planetarium on-site to view the stars and learn about constellations.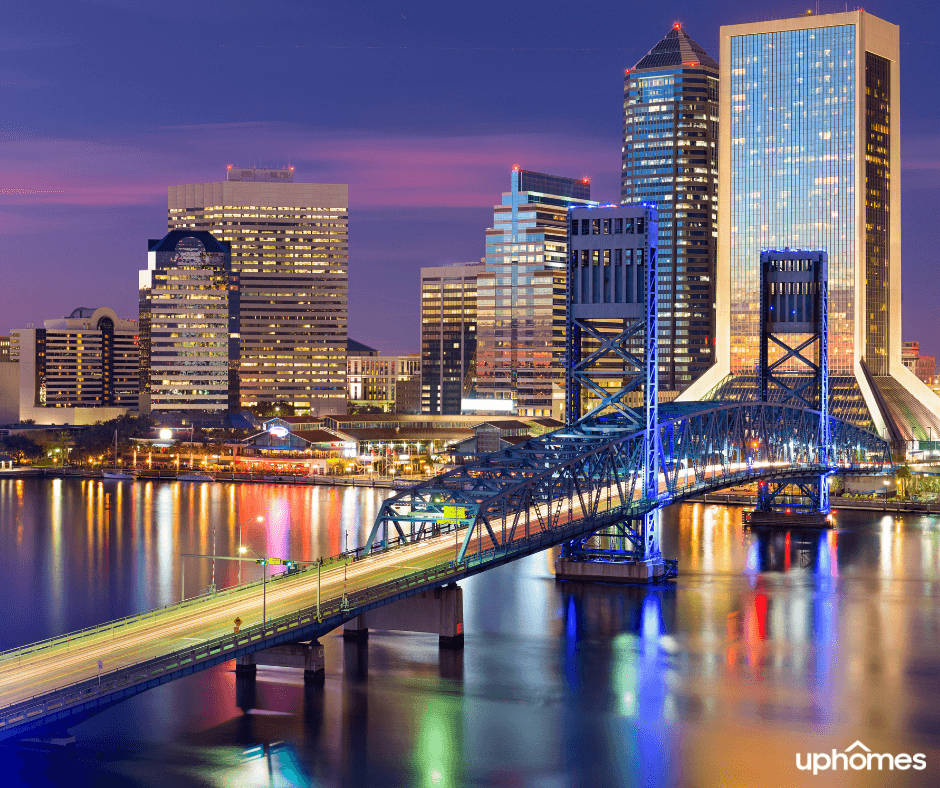 You Will Never Be Bored
There is more to Jacksonville than just the beach. Often referred to as the "River City by the Sea," there is always something exciting to do. As a new resident, you will quickly learn that there is an abundance of activities to choose from for all ages. Spice up your afternoons and weekends by trying new activities and going somewhere different.
Add these Jacksonville activities to your bucket list!
Jacksonville Zoo and Gardens: The perfect family adventure! Featuring over 2,400 rare and exotic animals and 1,000 plant varieties, learn all there is know about wildlife preservation.
Top Golf Jacksonville: This 65,000 square foot golf center makes for a fun afternoon. Hit microchipped golf balls from a platform and aim for targets. Includes a full-service restaurant, a bar, TVs, and arcade games. You will want to keep the drinks coming at this golf experience.
Kingsley Plantation: Playing a large role in the history of Florida, this plantation home was built in 1814 and is a national park and landmark. Take a tour and learn about this southern home.
St. Johns Town Center: Do you love shopping? Then head to this shopping center that includes over 175 retail stores and 20 restaurants. There is even an open-air area.
TIAA Bank Field: Home of the Jacksonville Jaguars, this is the place for game days. There are even swimming pools, cabanas, and meeting spaces at this field.
Jacksonville Arboretum and Gardens: This hidden gem has gorgeous hiking trails, streams, wildlife, and a lily pond. Bring your camera and take some pictures while enjoying the peaceful outdoors.
Friendship Fountain: This fountain is located in St. Johns River Park and is a sight to see. This fountain is the world's largest and tallest fountain. It has over 17,000 gallons of water and reaches a height of 120 feet making it a popular tourist attraction.
Superior Education
Prized for having some of the best public schools in the country, the city of Jacksonville was ranked by U.S. News for having some of the nation's best school systems. These high-ranking schools are in Duval, Nassau, St. Johns, Clay, and Baker counties. The city is also home to some of the top institutions in the state of Florida. The Florida State College at Jacksonville, the University of North Florida, Jacksonville University, Edward Waters College, Trinity Baptist College, and the Chamberlin University College of Nursing are all in the city. Flagler College is close by in St. Augustine, Florida. As you can see this is a well-educated area with plenty of higher education opportunities.
The Amazing Food
Featured on the Forbes list of five surprising foodie cities, the food scene in Jacksonville is rising to the top. While the food here might not be as talked about compared to other cities in Florida, expect to find bold flavors, famous chefs, and culinary works of art. Locally caught seafood and fresh produce are a given on any menu. Since Jacksonville is only 25 miles south of the Georgia state line, bold southern flavors make a constant appearance. Find yourself dining at upscale restaurants, oceanside grills, or family-owned pubs and taverns.
Try out these local favorite restaurants in Jacksonville!
The Bearded Pig: Load up on mac and cheese, brisket, pulled pork, and southern sides at this barbeque spot.
Maple Street Biscuit Company: Come here for breakfast or brunch! Featuring warm and flaky biscuits that will melt in your mouth. Make sure to try the sticky chicken maple biscuit covered in all-natural maple syrup.
Restaurant Orsay: Mixing French cuisine with Southern influence. Order the cheese platter and one of the many creative cocktails.
Flying Iguana Taqueria: This tequila bar and Latin fusion restaurant feature live entertainment every week. Order carnitas tacos or ceviche, and choose from over 100 tequilas.
Is Moving to Jacksonville for you?
As you can see, Jacksonville, Florida is a great place to live. Home to over 850 square miles of clean beaches and coastline, the city is full of natural beauty and wildlife. Thanks to the affordable cost of living, growing job opportunities, and endless amounts of entertainment, the population continues to grow. Not only is it the largest city in Florida, but the weather is warm and sunny. Now is the time to move here, so contact us today and we will help you find the perfect home!
Learn more about what it's like living in Florida!

Find your new home
Search real estate and homes for sale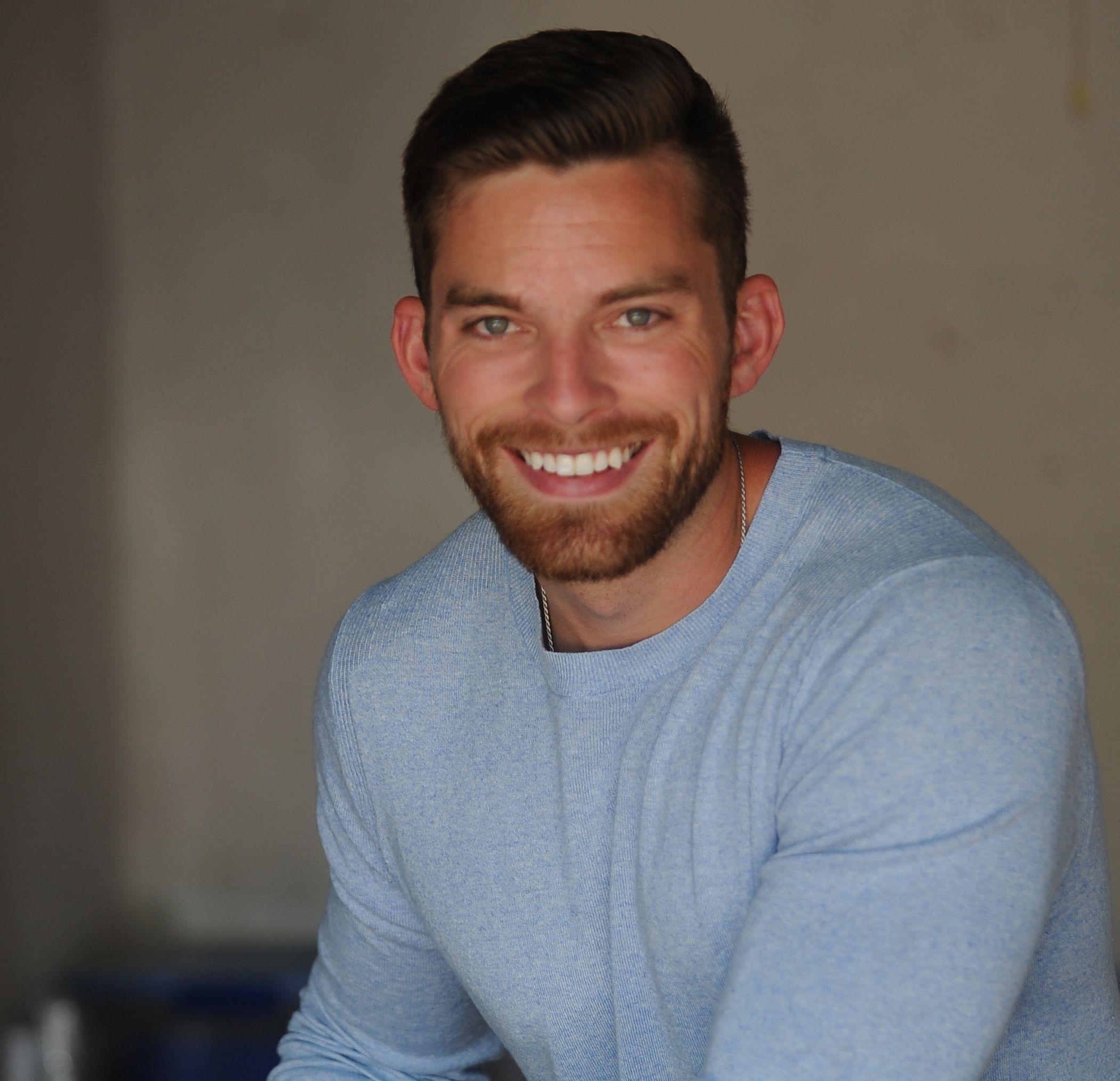 Ryan Fitzgerald
Hi there! My name is Ryan Fitzgerald, and I am a REALTOR®. My goal is to help you learn more about real estate through our Real Estate Blog! Hopefully, you enjoyed the above blog post and it found a way to provide help or value to you. When you're ready to buy or sell a home of your own let us know here. Please feel free to join the conversation by dropping us a comment below.