10 Best Neighborhoods in Jacksonville, FL
Best Places to Live in Jacksonville
What are the best neighborhoods in Jacksonville, Florida?We answer that question and more, below!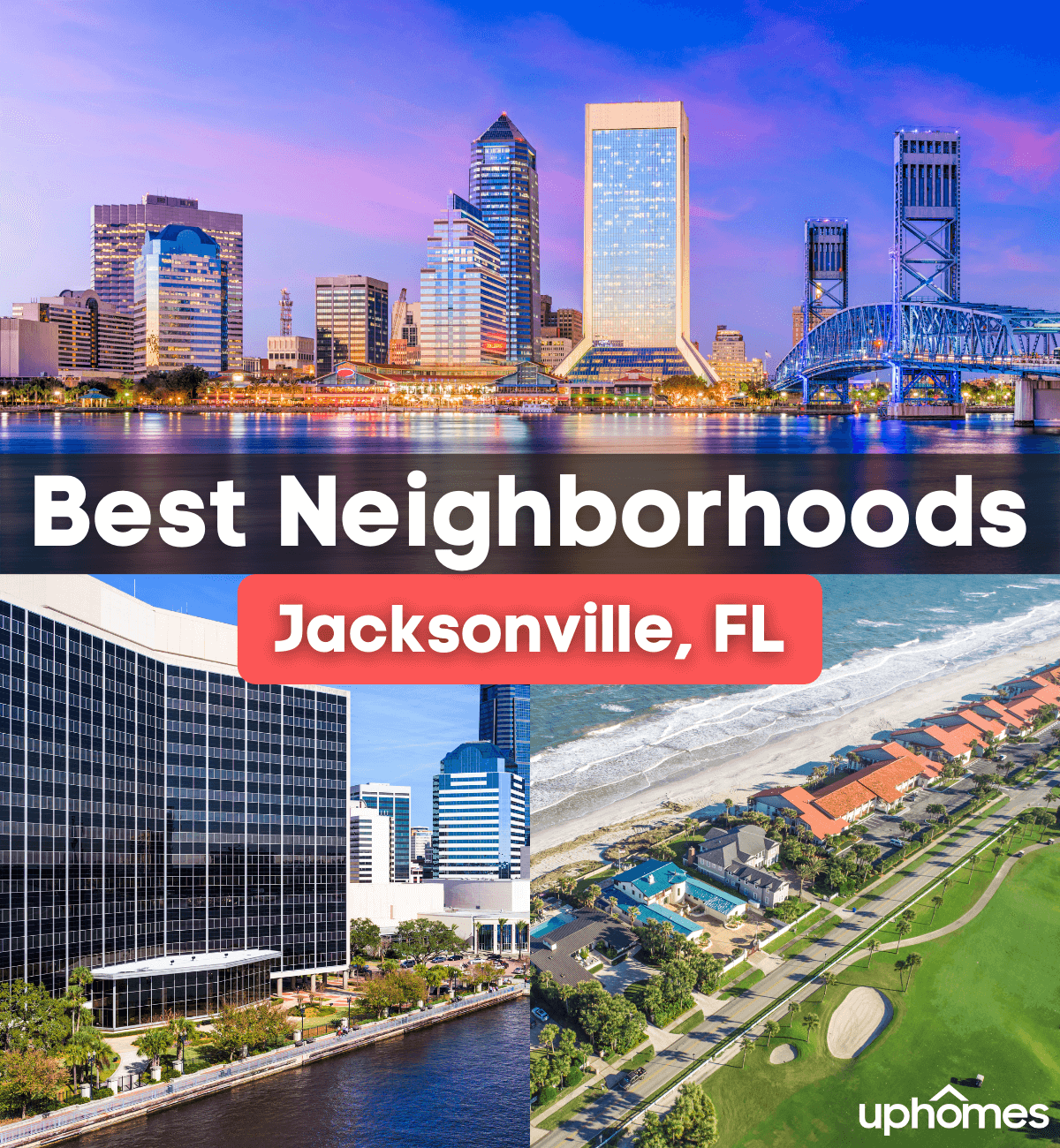 Warm weather and gorgeous scenery are what to expect when living in Jacksonville, Florida. If you are moving to the area then it is important to find a neighborhood that is best suited for you. You might be wondering, what is the best area to live in, in Jacksonville, Florida? Known to be one of the best places to live in the Sunshine State, if you are looking for a suburban feel then you will thrive in this city.
Surrounded by miles of beaches and oceanfront views, spend your days as a new local at one of the many popular shops and restaurants. If you are moving to the area and are wanting to find a neighborhood to fit your lifestyle, then you have come to the right place. By providing you with this guide of the best neighborhoods in Jacksonville, we hope to make your move a little easier. Whether you are looking for a beach house, a home by the river, or a place downtown, there is a neighborhood for you.
Without further ado, here is our guide to the:
10 Best Neighborhoods in Jacksonville, Florida!
San Marco
This small and quiet little neighborhood of San Marco is a popular hub of chic boutiques, trendy bars, and relaxed bistros. The casual atmosphere of San Marco is a huge draw for residents. This historic neighborhood is situated just minutes from downtown and is right by the riverfront. Offering amazing sunset and city views, living in San Marco is truly beautiful. Known for its historic and well-preserved riverfront mansions, admire the Italian and Mediterranean-inspired architecture.
San Marco has an Italian business district and has a relevant association with the Italian city of Venice. The San Marco Square is a focal point and prime destination for those living in this neighborhood. Hang out by the European fountain in the middle of the square, attend an art gallery, head to a cocktail bar, or grab a beer at one of the local breweries. Prized for being one of the safest neighborhoods in Jacksonville, residents will love living in this suburban residential neighborhood of San Marco - there's a reason it's kicking off our list of best neighborhoods in JAX.
Local Favorites:
Taverna: This wine bar is both chic and on-trend. Drink a glass of your favorite wine while enjoying classic Italian and Spanish dishes. Make sure to try one of the homemade brick oven pizzas!
Rue Saint-Marc: Dine on French cuisine while enjoying specialty craft cocktails at this fun establishment.
Southern Ground and Co.: A cute little coffee shop in town perfect for getting lattes and baked goods.
Downtown Jacksonville
Living in Downtown Jacksonville means that you will be living in the heart of all that the city has to offer. Found right on the St. Johns River and just across the street from gorgeous beaches, the neighborhood Downtown is the main business district of the city. Known for its laid-back atmosphere, dine al fresco at one of the multiple beloved pubs and seafood restaurants. If you are an outdoorsman, learn to kayak on the river or take a nature walk on one of the many outdoor walking trails. Calling all sports fans, Downtown Jacksonville is the host of the cities professional sports teams including the Jacksonville Jaguars NFL team. Fun fact: This urban neighborhood is home to multiple Fortune 500 companies. If you work in the city, consider moving to this neighborhood. Not only is there an abundance of job opportunities, but living Downtown will cut down on commute time. It truly is one of the best places to live in Jacksonville!
Local Favorites:
Time's Union Center of the Performing Arts: This performing arts center is known as the "premier riverfront entertainment facility." Catch live performances and symphony concerts here.
MOSH Jacksonville: The Museum of Science and History in Jacksonville features a planetarium and interactive exhibits.
Super Food and Brew: Dine on healthy food while drinking craft beer near the riverfront.
Southside
This residential neighborhood is filled with history and nature. Offering residents riverfront views, Southside is located south of the St. Johns River and is one of the nicer neighborhoods in the city. Solve all of your problems with retail therapy at one of the two shopping centers in the area. The Avenue Mall is indoors while the St. Johns Town Center features a business center, hotel, and an open-air concept. There is also an area of the neighborhood called Tinseltown which houses a movie theater, popular shops, and an exciting nightlife scene. If shopping is not your forte, then you can stay busy visiting the neighborhood historical sites or participating in outdoor activities.
Local Favorites:
French Pantry: Order the best French bread and pastries at this bakery and cafe. Choose from muffins, cakes, croissants, and danishes.
Coopers Hawk Winery and Restaurant: Selling the best housemade wines in a relaxed atmosphere alongside classic American food.
The Coffee Grinder: Drink espresso, beer, and wine in this eclectic coffee shop. Enjoy live music and local art.
Riverside
The upscale neighborhood of Riverside is thought to be one of the safest neighborhoods in the city of Jacksonville. As one of the oldest neighborhoods in the city, Riverside was voted as one of the top 10 greatest neighborhoods in the country due to its history, culture, and beauty. Many young professionals and young families live in this area since it is considered a cool part of town. Find your dream home in an upscale apartment, stylish single-family home, or in a million-dollar house on the waterfront. Riverside has an urban vibe and a tight-knit community. Spend your weekends with friends bar hopping, admire local art, or antique shop at one of the local vintage clothing stores.
Local Favorites:
Cummer Museum of Art and Gardens: Considered the largest fine art museum in Northeast Florida, check out this world-class art collection.
The Bread and Board: For any charcuterie and cheese plate lovers, visit this restaurant also serving sandwiches and wine in an outdoor setting.
River and Post: Feast on locally caught seafood at this rooftop bar with the best views of the city.
Five Points
Located in historic Riverside, the neighborhood of Five Points is a hip and bohemian residential area. Bringing in millennials and young professionals, Five Points is the coolest block in Jacksonville. Mixing old Jacksonville with modern-day vibes, hang out by the St. Johns River and discover vintage shops and delightful entertainment. Surrounded by high rises and green spaces, the architecture in the area reflects bungalow plantation styles. The streets are tree-lined and there are sidewalks to walk on making the neighborhood easy to get around.Five Points is one of the best neighborhoods in Jacksonville.
Local Favorites:
Sun-Ray Cinema: This movie theater has been around for 90 years and shows independent art-house films and first-run pictures. The concession stand sells wine, beer, sandwiches, and even veggies with hummus.
Brew Five Points: This breakfast, lunch, and dinner spot serves both tea and craft beer. Enjoy brews, espresso drinks, and gourmet toast.
Bark: This upscale pet boutique is urban, hip, and the best place to shop for your pet. Bark also offers daycare and grooming.
Deerwood
This high-end neighborhood is an affluent district of the city. Deerwood has resort-style residential complexes, renovated single-family homes, and country clubs. Those that are wanting an exclusive lifestyle with access to the top areas of Jacksonville, should live in the neighborhood of Deerwood. This top neighborhood is geared toward the high and middle class. Sporting extremely low crime rates, housing prices in this area reflect the prestige. Many homes in Deerwood were built in the 2000s so construction is new and recent. Residents in this neighborhood often commute to work. Great for families, there are many outdoor sports fields, picnic areas, and playgrounds. Shop at upscale town centers, designer boutiques, and eat at classy restaurants in one of the best neighborhoods in J-ville!
Local Favorites:
Deerwood Country Club: Established in the 1960s, this country club, and gated community is one of the most exclusive residential neighborhoods in the city of Jacksonville.
Midtown Table: This Italian kitchen is serving up made from scratch bread and pasta. Eat here for brunch!
Fort Family Park: Bring the family to this park with picnic shelters, soccer fields, tennis courts, and a playground.
The Beaches
If you want to live near the Atlantic Ocean, some of the most sought-after and expensive neighborhoods in Jacksonville are located in the Jacksonville Beach, Atlantic Beach, and Neptune Beach areas. Perfect for any beachgoer, family, young professionals, and retirees alike, find your dream home next to the water. Most residents like to stay active and participate in water sports and outdoor activities. This is the perfect neighborhood to learn how to surf, kayak, or paddleboard. Feel free to even run, bike, rollerblade, or skateboard in this beach community. Spanning for over twenty-two miles, the beaches in Jacksonville are family-friendly and features some of the best real estates in the area.
Local Favorites:
Dockside Seafood Restaurant Jax Beach: Dine on locally caught seafood including grilled shrimp and conch fritters at this waterfront spot.
Jax Beach Brunch House: The best place to get brunch in town. Featuring a full bar and a large number of vegan options.
Salt Life Food Shack: This surf restaurant is serving favorites including tacos, burgers, seafood, and sushi.
Orange Park
A great place to raise a family, the neighborhood of Orange Park is close to Downtown Jacksonville but is still a good distance away to avoid city traffic. Known for its reasonably priced houses and rural atmosphere, this neighborhood is great for anyone who wants a good amount of land and does not mind commuting for work. The Naval Air Station of Jacksonville is located here so expect lots of Navy personnel and families. There are many wooded areas and parks to spend the day outside. If you're looking for one of the best places to live in Jacksonville you will want to check out Orange Park!
Local Favorites:
OP Fish House and Oyster Bar: Dine on fresh seafood and oysters at this fish house. Enjoy live music and great service.
4 Rivers Smokehouse: Get Texas-style barbecue, homemade sides, and fantastic desserts. Try the fried pickles!
The Urban Bean Coffee House Cafe: This contemporary coffee house serves hot drinks and smoothies alongside sandwiches and flatbreads.
Northside
Found in the northern part of Jacksonville, Northside consists of historic areas, protected ecosystems, and cultural sites. This neighborhood plays an important part in the city's transportation system. The Jacksonville International Airport, Jacksonville Amtrak Station, and JAXPORT Cruise Terminal are stationed here. What was once an industrial town, this residential area is a desirable neighborhood with oceanfront living. Northside is seeing a lot of new developments recently with architectural styles including Mediterranean villas and ranch-style homes. If you dream of living on the river and want a decent-sized lot, check out Northside.
Local Favorites:
Jacksonville Zoo and Gardens: This is the perfect family adventure. Admire the elephants alongside 2,000 other animals and 1,000 species of plants. The Jacksonville Zoo is known for its animal wellness team.
Green Papaya: Get your fill of Asian cuisine with predominantly Thai flavors.
The Jungle Bowl: The best place to get acai bowls and cold brew smoothies! Get superfood smoothies, acai bowls, and cold brew at this spot. Plus, all menu items are vegan.
Mandarin
Located in southern Jacksonville and named after the mandarin orange, living in the neighborhood of Mandarin can be considered a tropical paradise. The area is loved for its breathtaking oak trees draped with Spanish moss that line the streets. This residential area has great shopping and entertainment to attract residents. Living in Mandarin offers homeowners a sparse urban environment where neighbors take care of the area and their properties.Mandarin is one of the top places to live in the Jacksonville area.
Local Favorites:
Julington Creek Fish Camp: Serving seafood with a southern flare at this fish camp on the river.
Beach Diner Mandarin: Get your fill of breakfast favorites, sandwiches, and salads at this popular diner.
Mandarin Park: This park has a playground, tennis courts, and even a boat ramp that backs up to the St. Johns River.
Choosing the best place to live in Jacksonville
There are so many fantastic neighborhoods in Jacksonville that it can be hard to pick just one to call home. We recommend touring each area and exploring the local spots first before deciding where you want to live. Our team of local Real Estate Experts is here to help you with your big decision.Connect with ustoday for any questions about the city of Jacksonville!
Learn more about what it's like living in Florida!

Find your new home
Search real estate and homes for sale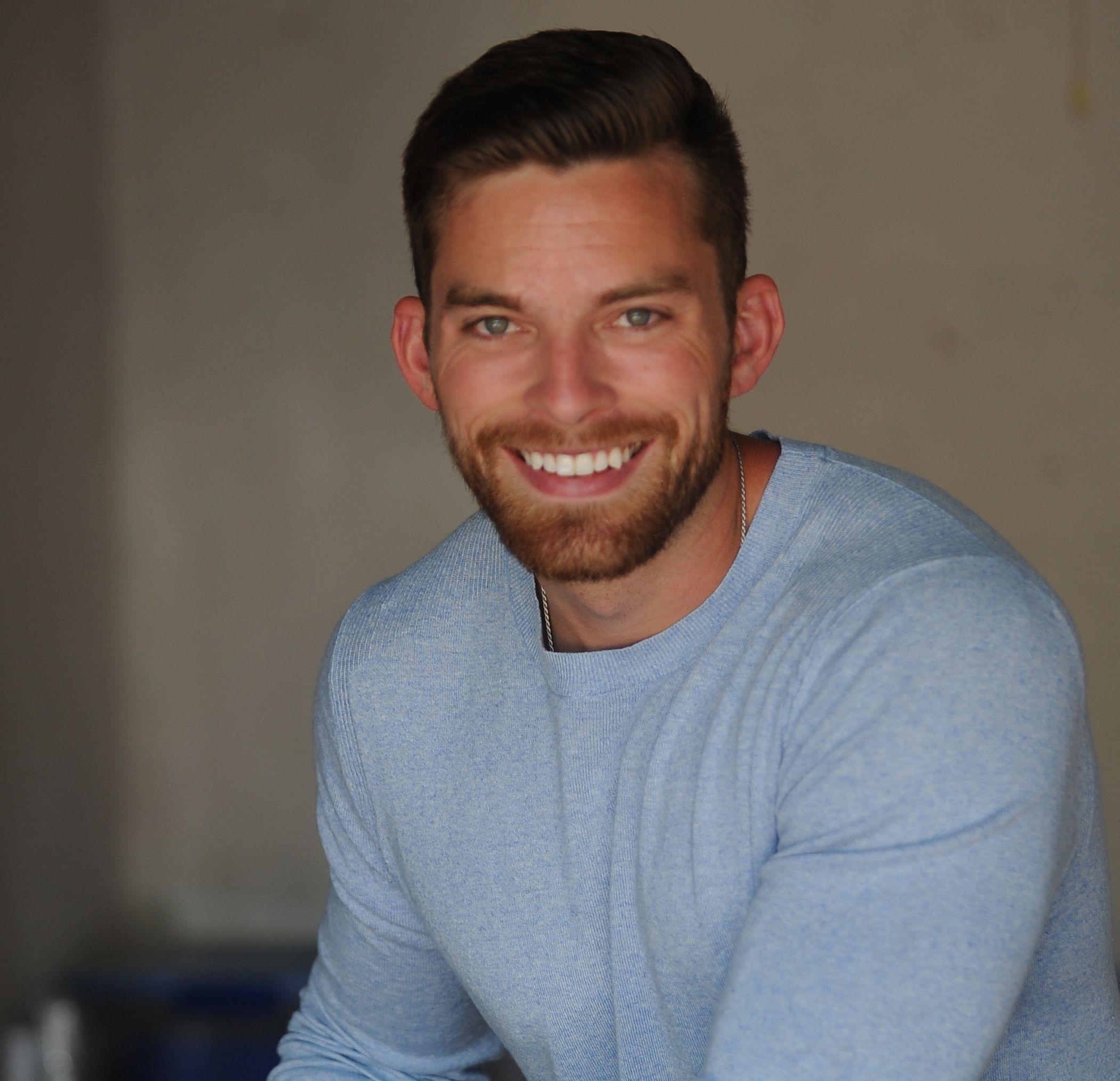 Ryan Fitzgerald
Hi there! My name is Ryan Fitzgerald, and I am a REALTOR®. My goal is to help you learn more about real estate through our Real Estate Blog! Hopefully, you enjoyed the above blog post and it found a way to provide help or value to you. When you're ready to buy or sell a home of your own let us know here. Please feel free to join the conversation by dropping us a comment below.