Living in Boca Raton: 8 Things to Know BEFORE Moving to Boca Raton, FL
Living inBoca Raton, Florida
Are you moving to Boca Raton, FL? Make sure you know these 8 things!
Considered one of the best places to live on Florida's southeastern coast, the gorgeous city of Boca Raton, Florida is both popular and desirable. Known for its world-famous beaches on the Palm Coast, a plethora of golf courses, and access to some of the most sought-after dining and entertainment, living in Boca Raton is a dream come true. Now with a population of 97,000 people, there are approximately 1,000 new residents moving to the city each year in search of all of the opportunities that Boca Raton can offer its residents. Prized for being a safe community with a crime rate that is 38% lower than the Florida average, young professionals and retirees are making the move to Boca Raton.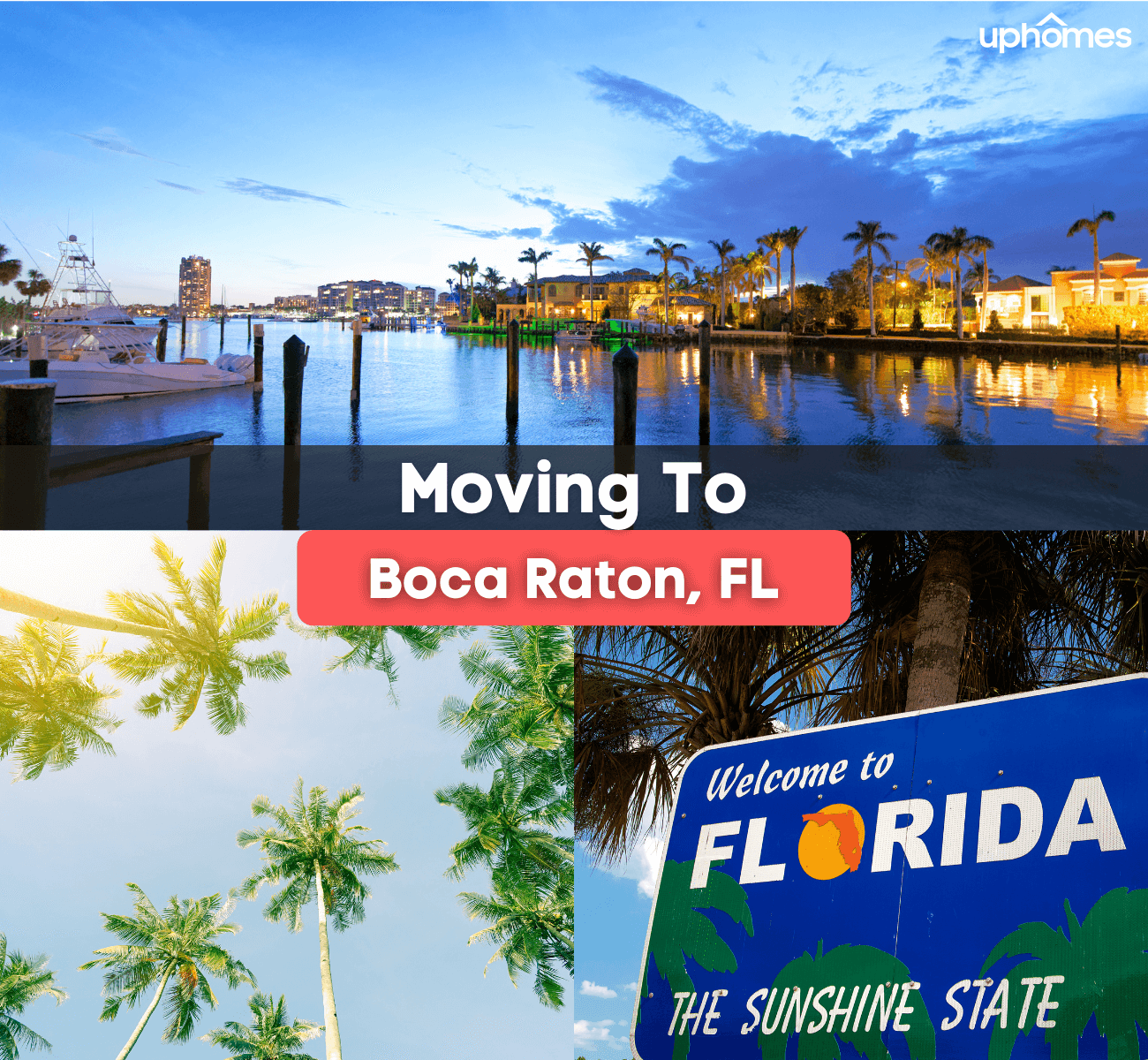 If you are considering a move to Boca Raton, Florida then you have come to the right place. Prized for its small-town old Florida charm and luxurious living, Boca Raton could be just the place for you. While moving can be both exciting and stressful, this moving guide was created to help make your move that much easier. Read on to learn more about the 8 Things to Know BEFORE Moving to Boca Raton, Florida!
Cool history
For years the name Boca Raton has piqued interest in the locals. When Spanish settlers first arrived at the area in 1895, they came up with the name Boca Raton or Boca de Ratones which stands for "The Rat's Mouth." Referring to its sharp rocky waters and rough jagged inlet, ships of early settlers faced hazards and damage when sailing into the city. In the early 1500s and 1600s, Boca Raton was also called "Thieves Inlet" named after the Tequesta Indians who were accused of stealing, and the local legend that pirates would use the port as a stopping point between raids. Some even say that the infamous pirate Blackbeard liked to frequently visit this port city, so much so that he even buried some of his treasure in the sands.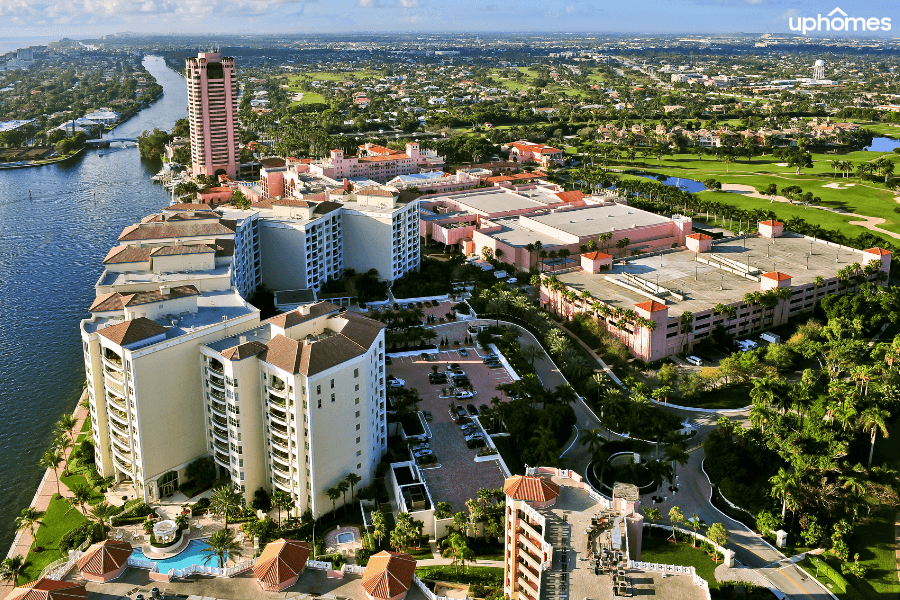 Cost of living in Boca Raton
Boca Raton, Florida is often prized for its affluent and wealthy lifestyle. Since it is such a rich area the cost of living tends to be on the more expensive side. In fact, the cost of living in Boca Raton is ranked at a level of 128 which means that it is 28% more expensive than the national average. It is also 26.4% more expensive than the rest of the state of Florida. On the plus side, the average residential electricity bill is 8.93% less than other cities in Florida. Not to mention, the no-state income tax that Florida provides its residents is a great way to save some extra money. If you are looking for a cheap city to move to in Florida then this may not be the place for you, but there are definitely still affordable housing options and comfortable neighborhoods to choose from.
Warm weather
One of the many reasons that people are flocking to Boca Raton for its warm tropical climate. Warm and mild all year round, the summer months are hot, humid, and cloudy while the winters are windy, mild, and clear. With average temperatures varying from 61 degrees Fahrenheit to 89 degrees Fahrenheit, the hottest months are from June to September. In fact, it rarely ever gets cold throughout the year since the weather tends to stay above 46 degrees Fahrenheit during the coldest months. So if you are moving from a cold and snowy climate, a snow shovel is one less item that you need to pack.
Receiving an average of 60 inches of rain a year, the rainy season is from the months of May to October with September being the wettest month. It is also important to note that since Boca Raton is a coastal community in South Florida, hurricanes and tropical storms are a real threat to the area that needs to be taken seriously. Hurricane season is from June to November and can cause bad flash flooding near canals and damaging high winds. When living in Boca, make sure to always pay attention to the news and potential weather warnings.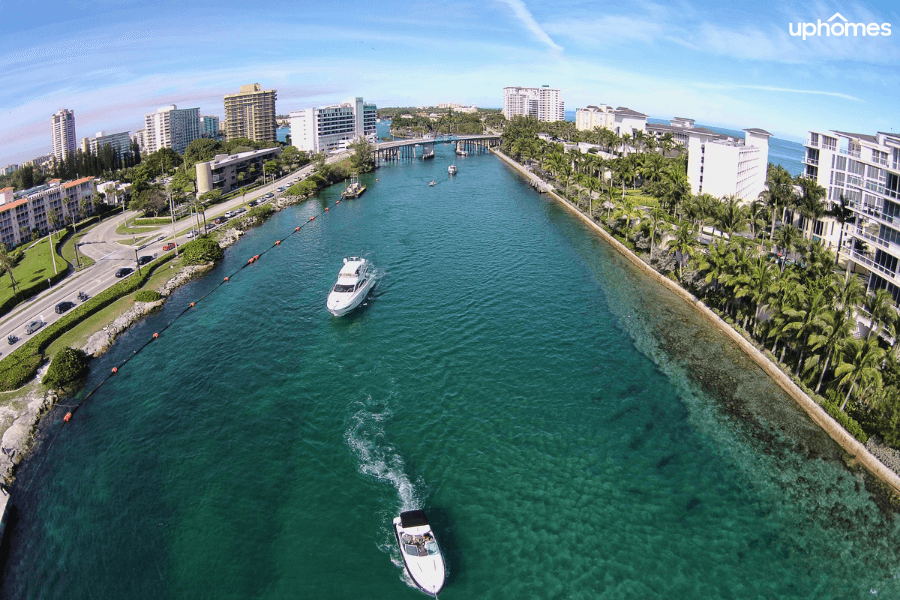 Beautiful beaches
Do you like to spend your days at the beach? Then you are in luck! Boca Raton is home to some of the best beaches in all of Florida. Most famous for its pristine two-mile stretch of fluffy white sand and blue waters that are patrolled by lifeguards enjoy the surf and the sand on the Boca Raton coast. Described as isolated, serene, peaceful, and laid back, the beaches of Boca Raton are ideal for families. A great place to participate in watersports or to watch the sunset, there is also a boardwalk to walk around and enjoy the views. Plus, on the off chance that you want to mix up the scenery, drive two hours to The Florida Keys or hop aboard a ferry and sail 85 miles east across the Atlantic to The Bahamas.
Check out this Boca Raton Beach Live Webcam and see the beach for yourself!
Make sure to visit these other beaches near Boca Raton, Florida!
Excellent education
No matter where you may be moving from, there is no denying that Boca Raton is an amazing place to raise a family. If you are moving with school-aged children or are thinking about starting your own family, then you will be pleasantly surprised to find out that Boca Raton values quality education. Surrounded by some of the top public schools and universities in South Florida, Boca Raton residents have a long list of excellent schools to choose from. Part of the Palm Beach County Public School District, Boca Raton has the highest concentration of top public schools in the state of Florida. As of 2021, the top-ranked schools in Boca Raton include A.D. Henderson University School, Fau High School, Don Estridge High Technical Middle School, and Waters Edge Elementary School. Before buying a home, make sure to choose a neighborhood that feeds into the schools that you want your children to attend.
For those seeking higher education opportunities, Boca Raton is the location of the main campus of Florida Atlantic University. With over 33,000 students currently enrolled and offering 170 undergraduate and graduate degree programs, study a broad range of academic programs at this public four-year university. Lynn University and Everglades University are private institutions in the area. Plus with 28 colleges in the Florida College System and 171 universities in the state, start your college career while enjoying in-state tuition status.
Prime location
Boca Raton is nestled right off of the Atlantic Coast and is found in Palm Beach County. Centrally located, Boca Raton is in a prime location near other popular Florida cities. Situated right off of Interstate 95, Boca Raton is only 24 minutes to Fort Lauderdale, 47 minutes to Miami, an hour and a half to Naples, and two hours to Fort Myers. Plus, only three hours to Orlando, head to Walt Disney World or Universal Orlando for a day or weekend trip. For easy travel, the Boca Raton Airport is adjacent to the Florida Atlantic University campus and serves the Miami Metropolitan Area. The city of Boca Raton is also close to three international airports. Fly out of Palm Beach International Airport, Fort Lauderdale International Airport, or Miami International Airport which are all within 40 minutes of Boca Raton.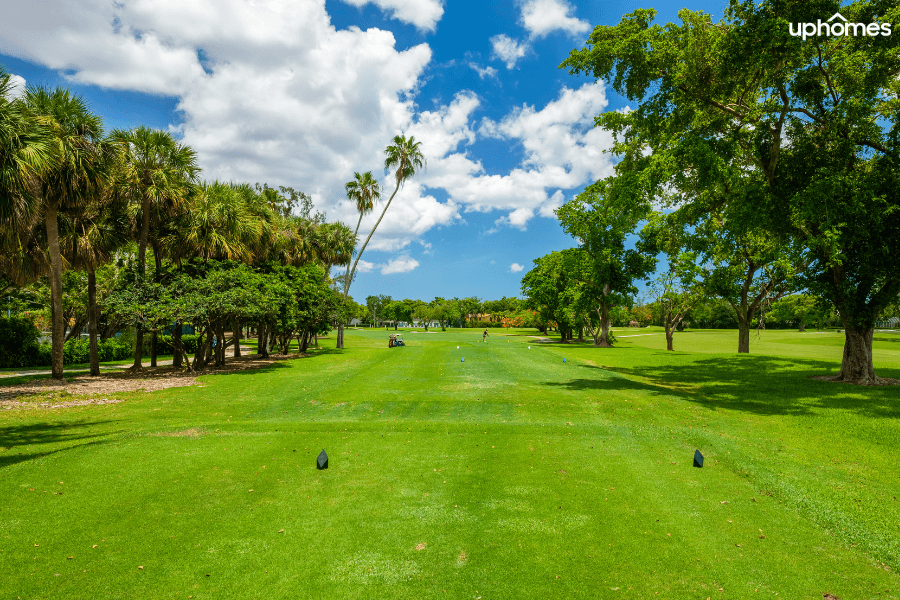 Sports
If you love all things sports then south Florida is the place to be. No matter what sport you like, there is a team to support. From ice hockey to football, rooting for the home team is a must for Boca Raton residents. Cheer for the Florida Panthers National Hockey League Team at the BB&T Center, The Miami Dolphins National Football League Team at the Hard Rock Stadium, or the Miami Marlins Major League Baseball team at the LoanDepot Park. For golf lovers, check out the Allianz Championship Golf Tournament which is part of the PGA Tour in Boca Raton. If you want more than professional sports, Boca Raton is also a college team town. Support college sports at Florida Atlantic University or the University of Miami.
The abundance of things to do
There is more to Boca Raton than just the beaches. If you are worried about boredom when living here, that will certainly not be the case. Comparable to living in Miami but without the crowds, Boca Raton has many outdoor parks, nature trails, museums, and sophisticated shopping centers to explore. There are even many events and festivals happening throughout the city all year long. Make sure to attend the Boca Raton Festival of the Arts to celebrate local artists and listen to live music, or head out to Boca Bash which is a full day of boating, jet skiing, rafting, and watersports.
Check out some of these local attractions and activities!
Moving to Boca Raton, FL - The Bottom Line
Boca Raton, Florida is a beautiful coastal city with amazing weather, flourishing job opportunities, top-of-the-line education, and never-ending outdoor adventures. Though you may spot an alligator every now and then, the city is far from dangerous. If you have decided that Boca Raton is the right city for you, make sure to get in touch with one of our knowledgeable and experienced Realty Specialists to aid and guide you through the home buying process. Once you have decided on a property type and have figured out your budget, our team is standing by to help you find your dream home. Contact us today!
#blog-moving-florida-cta#

Find your new home
Search real estate and homes for sale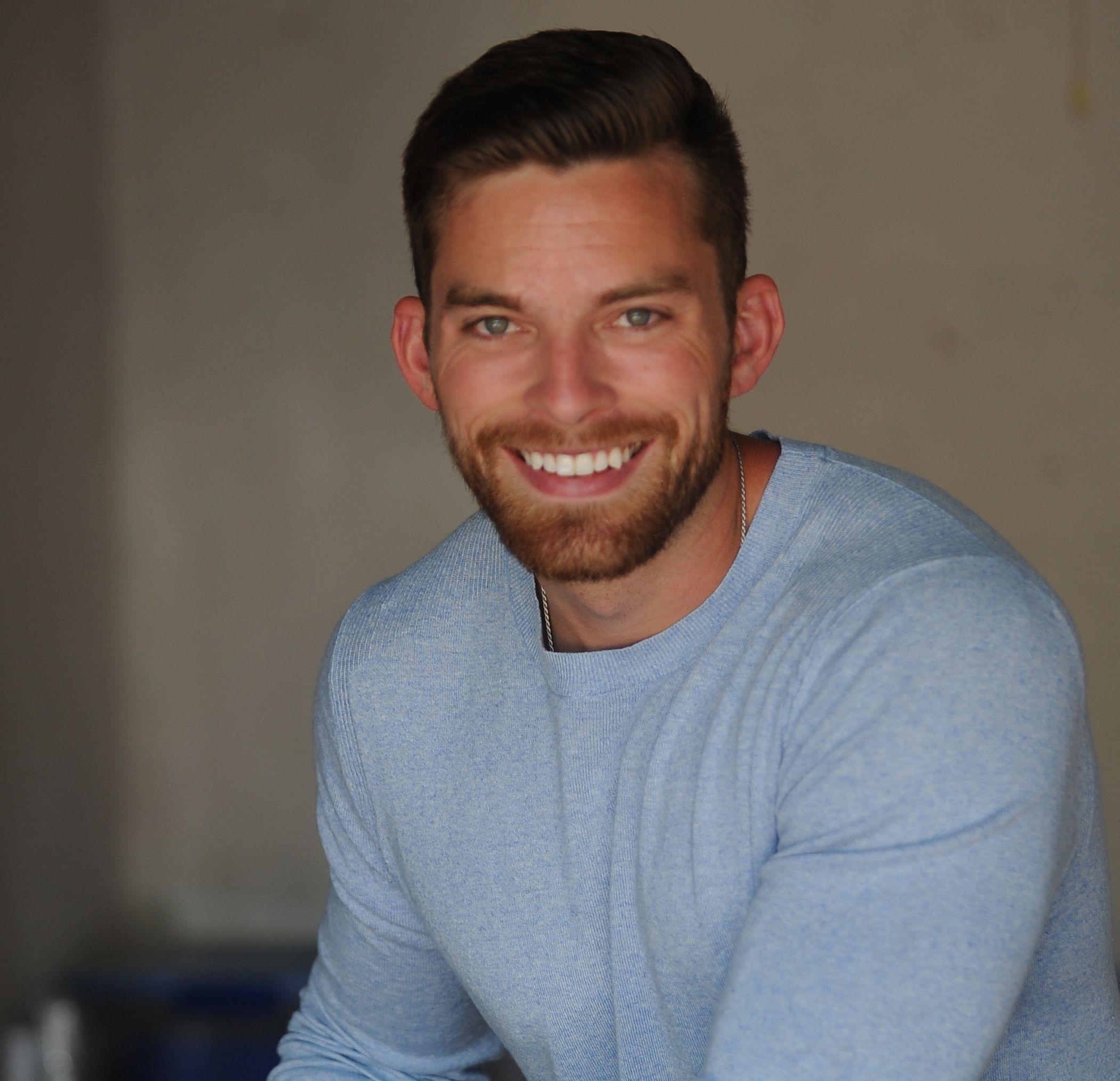 Ryan Fitzgerald
Hi there! My name is Ryan Fitzgerald, and I am a REALTOR®. My goal is to help you learn more about real estate through our Real Estate Blog! Hopefully, you enjoyed the above blog post and it found a way to provide help or value to you. When you're ready to buy or sell a home of your own let us know here. Please feel free to join the conversation by dropping us a comment below.