10 Things to Know BEFORE Moving to Fort Myers, FL
Living in Fort Myers, FL
Thinking about moving to Fort Myers? Here's what it's like living in the Fort Myers area of Florida!
Referred to as the gateway to southwest Florida, Fort Myers is a major tourist destination and city that residents love to call home. Founded after the American Civil War in 1866, Fort Myers quickly turned from a small trading post to a developing community loaded with great neighborhoods for people to live. Located in Lee County with an estimated population of 87,000 people, the beloved city of Fort Myers is popular for its beaches, fishing, and local amenities. Ranked as the "35th Best Place to Live" and the "#1 Fastest-Growing City in the United States" by U.S. News and World Report, the city is attracting thousands of new residents and visitors every day to the area.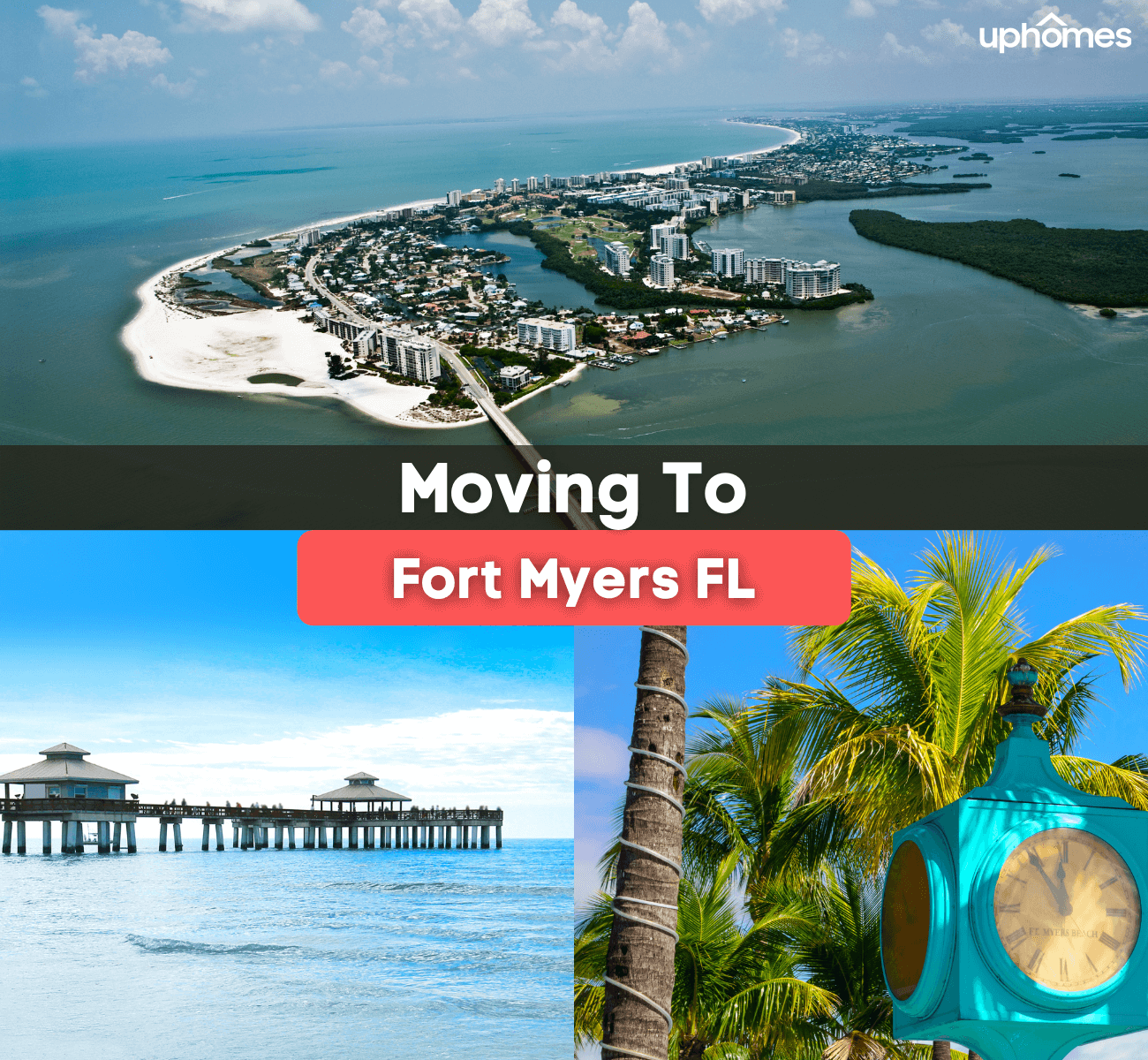 Only about a 20-minute drive to Cape Coral, a 45-minute drive to Naples and within a three-hour drive to Miami or Orlando, Fort Myers is a good place to live. Known for its rich history, beautiful natural scenery, and shell-covered beaches, Fort Myers is a safe and family-friendly area alongside the Gulf Coast. If you have been thinking about moving to this growing Florida city, Fort Myers has many pros and cons to consider. After much research and consulting with the locals, this guide was created to give you the inside scoop of all there is to know about the beautiful city of Fort Myers. With that being said here are the 10 Things to Know BEFORE Moving to Fort Myers, Florida!
Fort Myers is great for retirees.
If you are retiring and want to move somewhere warm and exciting, consider moving to Fort Myers, Florida. Named the best place to retire in the sunshine state, and ranking first out of 125 other places to retire, Fort Myers is the place to be. Not only is the largest demographic of residents aged 65 through 84, but with the notorious active and outdoor lifestyle that residents live, Fort Myers is geared towards retirees. Plus, if you are moving to the area then residents will be able to take part in the state's no income tax which is a benefit for anyone living in Florida. Experience untaxed income, beautiful views, and easy access to leaders in healthcare.
The low cost of living.
One of the many benefits of living in Fort Myers, Florida is its affordable cost of living. With a cost of living that is 4% lower than the national average and 6% lower than the state average, living in Fort Myers is desirable for young professionals, families, and retirees alike. Named one of the fastest-growing cities in the United States, the city has seen rapid growth over the past few years as well as rising housing prices. But even after all of this growth, the housing prices are still considered lower than the national average. Similar to other nearby popular cities such as Naples and Sarasota, residents can experience all of the same benefits of southwest Florida at a cheaper price living in Fort Myers. With a small-town feel, growing downtown district, and the addition of new restaurants and shops, more and more people are being attracted to the area. If you are wanting to move to Fort Myers then now is the time to do it.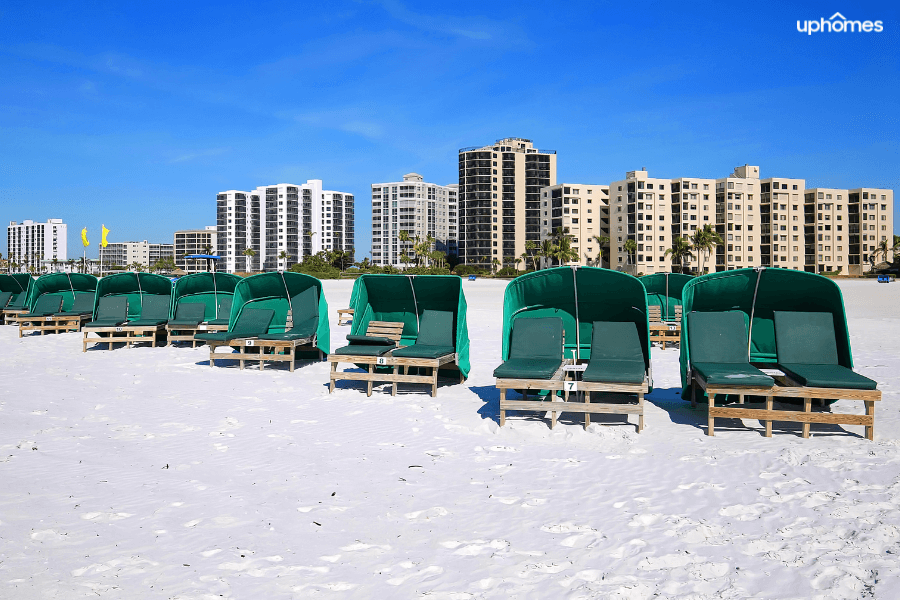 Fort Myers is well educated. 
Fort Myers takes education very seriously. If you have school-aged children then you will be happy to know that the public schools in the area are very highly regarded. The Lee County Public School System including Fort Myers High School and Florida Southwestern Collegiate High School are some of the best in the area. For those that are seeking higher education opportunities then you are in luck. Not only are there many well-established institutions to choose from but having the opportunity to study in paradise has its perks.
Florida Gulf Coast University offers over 63 undergraduate programs as well as provides students with its own private beach on campus. If you want to further your education by learning about the Florida water systems then check out The Water School which is also offered at Florida Gulf Coast University. On the other hand, Florida Southwestern State College offers two-year and four-year degrees at their Lee County campus. For those looking to study in an online program, Hodges University offers that. Fort Myers Technical College is another option that provides career and technical education programs to its students.
The job market is growing.
The job market is on the rise. Industries such as manufacturing, information technology, and financial services are expected to grow over the next ten years. If you are interested in finding a job in healthcare, education, or tourism then Fort Myers may be the perfect place for you. As one of the biggest employers in the area, Lee Health is the largest healthcare system in southwest Florida. Publix, Alico, Lee County School District, and Florida Gulf Coast University are also major employers. If you are interested in the fashion industry, Chicos FAS and The House of Wu are headquartered here. With one of the best employment outlooks, the chance of being able to find a job in Fort Myers is high. 
Explore Sanibel Island and Captiva Island.
While Fort Myers beach may be popular and near all of the action, it tends to get very crowded and there is often limited parking. If you would prefer to spend your day at a beach with a relaxed and low-key feel then head on over to Sanibel Island and Captiva Island instead. Only about a 30-minute drive from Fort Myers Beach to Sanibel Island, all of the locals know that Sanibel and Captiva are the beaches to explore in the area. Located alongside the Gulf of Mexico, Sanibel is known for having some of the most beautiful and the best beaches of Florida. Named as one of the top ten Florida beach towns, Sanibel welcomes over 16,000 visitors each year. Famous for its shelling, wildlife, blue waters, and white sand, the Sanibel beaches stretch for 15 miles and are the perfect destination for a family vacation or romantic getaway. 
Spend the day fishing, shelling, dolphin watching, or swimming in the water at Sanibel Lighthouse Beach or Bowmans Beach. Make sure to treat yourself to some ice cream at Pinocchio's Original Italian Ice Cream where the Sanibel Krunch and Dirty Sanddollar are some of their most popular flavors. If you want to enjoy a sandwich or locally caught seafood, head over to Gramma Dot's Seaside Saloon. Neighboring Sanibel, Captiva Island is tranquil and a little bit more off of the beaten path. Home to beautiful real estate and pristine surf and sand, Captiva Island is a hidden gem. Enjoy homemade key lime pie at the Key Lime Bistro or dine on American favorites and award-winning desserts at the world-famous Bubble Room Restaurant.
Adventure the great outdoors.
While the beaches are certainly one of the most popular destinations in the area, Fort Myers offers more than just sun and sand. Part of what makes Fort Myers, Florida so great is the recreation opportunities and abundance of outdoor activities. Prized for having some of the best fishing in the country, the calm and clear water makes for prime fishing opportunities year-round. Rent a fishing charter at Port Sanibel Marina or try your luck a the Fort Myers Fishing Pier. Fish for Spanish Mackeral, Mangrove Snapper, or Redfish.
If fishing is not your style, rent a boat, learn to paddleboard, or kayak through the shallow waters of the Gulf of Mexico or the Caloosahatchee River. Hike the Black Island Trail, mountain bike, or explore the Estero Bay Preserve State Park. Admire wildlife at the Lovers Key State Park or visit the water refuge of the Florida Manatees at the Manatee Park. From watersports to active outdoor activities, there is always an adventure in Fort Myers.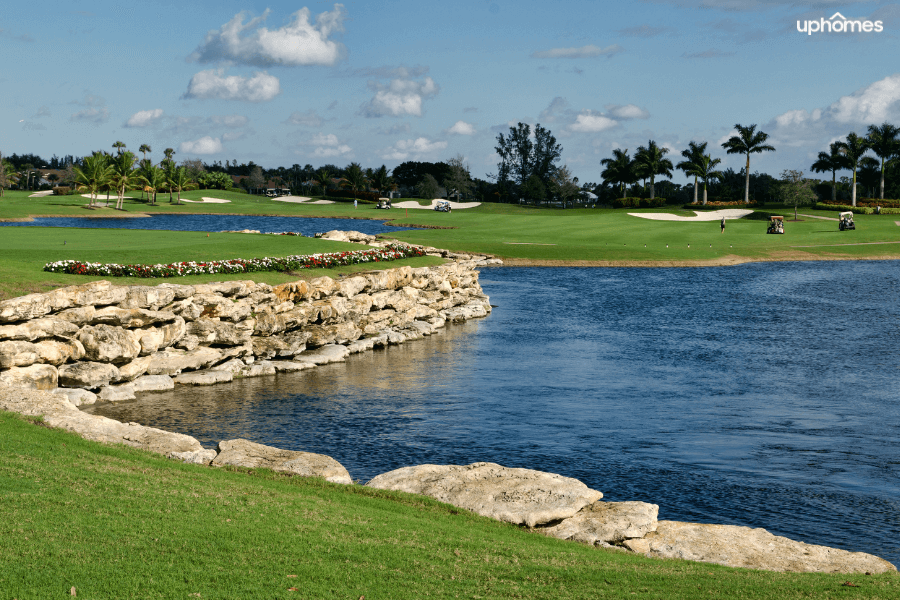 Golf is everywhere. 
With more than 42 public and private golf courses in the area, it is safe to say that Fort Myers is a golfers paradise. Perfect for any level of player, it is no wonder why golf is a beloved activity in retirement. Plus, the popular Topgolf is coming to Fort Myers in late 2021. Tee off at Fort Myers Country Club which has been around since 1917, or check out the Plantation Golf and Country Club known for its 18 holes and beautiful views. For those wanting a pristine golfing experience, Gulf Harbour Yacht and Country Club have over 6,700 yards of tropical landscaping. This private championship golf course was just recently fully renovated and is one of the best maintained and distinctive golf courses in Fort Myers. The Eagle Ridge Golf Club offers leagues for both men and women, or get your kids involved at The Club at Gateway. Not only is golf a great way to meet new people but it is truly a pastime of all Fort Myers residents.
Visit the Edison and Ford Winter Estates.
Named a must-see attraction in Fort Myers, Florida, this historical museum and botanical garden is located off of McGregor Boulevard close to downtown. Home of infamous inventor Thomas Edison and industrialist Henry Ford, Edison visited Fort Myers and loved it so much he decided to build a winter home. Built in 1866, Henry Ford, a good friend of Edison, visited his estate and decided to purchase the adjoining property for himself. Thanks to Edison, the city of Fort Myers soon became a popular destination and attraction. Today, the Edison and Ford Winter Estates have become a top attraction in the area and a perfect thing to do after a day at the beach. Today, visitors can take tours of the estate to learn about the inventions and lives of these great minds. Recognized as a National Register Historic Site and Florida Historic Landmark, the Edison and Ford Winter Estate has become one of the most visited historic homes in the country. 
There is always a local festival to attend. 
If you are looking for a cool festival or fun event to attend then Fort Myers has got you covered. Hosting many events annually throughout the year, this is a great place to plan your next family day or date night. Visit the River District Farmers Market happening every Thursday and stock up on your local produce and seafood. For any art lovers, the River District Art Walk and ArtFest by the riverfront showcase more than 200 artists in galleries and exhibits. Happening every spring, the Southwest Florida and Lee County Fair is one of the most exciting and highly anticipated events in Fort Myers. Enjoy carnival rides, entertainment, and indulge in fair foods. For any movie lovers, the Fort Myers Film Festival celebrates all of the local filmmakers and highlights local short films. Or venture out to Fort Myers Beach and appreciate the masterpieces created during the American Sand Sculpting Championship. Check out the city of Fort Myers for more events and festival information.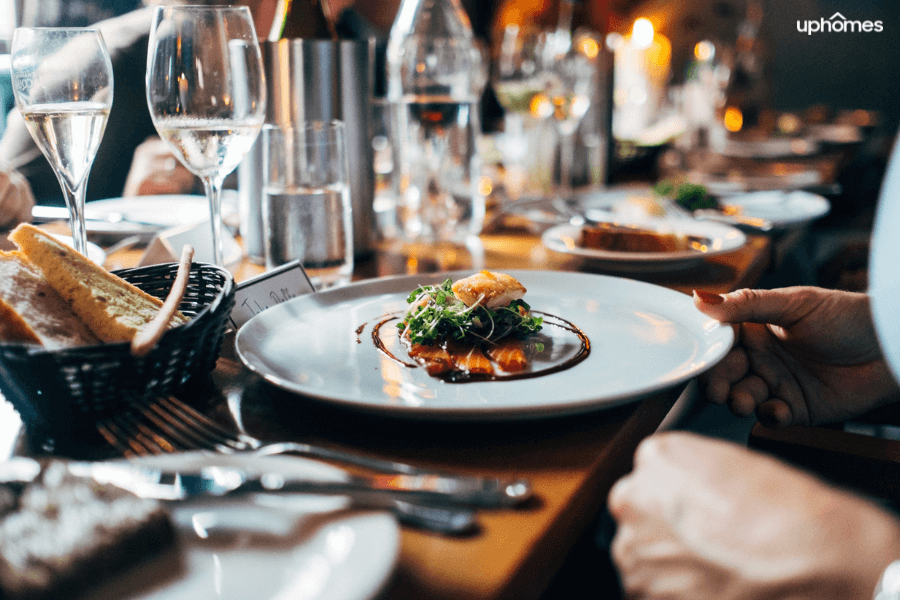 The restaurants are top-notch.
Since Fort Myers is a coastal city, there is no shortage of seafood restaurants to appreciate. Serving up classic Florida cuisine alongside internationally influenced dishes, Fort Myers features plenty of flavors and must-try plates. Some of the most popular Fort Myers dishes to devour include fresh-caught southwestern Florida pink gold shrimp best served lightly battered or fired, grilled Cuban sandwiches, sweet and tangy Florida key lime pie, pan-seared scallops and oysters, and state famous gator tail bites.
For a romantic experience and classic southern cuisine, The Veranda Restaurant in downtown Fort Myers is one of the most unique and first-class dining experiences in the area. Serving up southern chicken and waffles or sweet potato souffle, check out Fancy's Southern Cafe. Inspired by Henry Ford, Ford's Garage in downtown Fort Myers is famous for its burgers and over 180 craft beers on tap. For a more casual laid back experience, head to Bimini Bait Shack located near the Sanibel Island Causeway. This tiki hangout and island grill are notorious for their tropical cocktails and fish tank bar.
Moving to Fort Myers - The Bottom Line
Full of adventure, beautiful beaches, and delicious restaurants, Fort Myers, Florida is one of the top places to live in the state. Safe and affordable, if you are thinking about moving to Fort Myers then hopefully this guide has helped convince you. With a low cost of living, Fort Myers has single-family homes, apartments, and condominiums to choose from. Before buying a home, our team can help. Contact our Fort Myers real estate specialists today to find your dream home in this tropical paradise.
#blog-moving-florida-cta#

Find your new home
Search real estate and homes for sale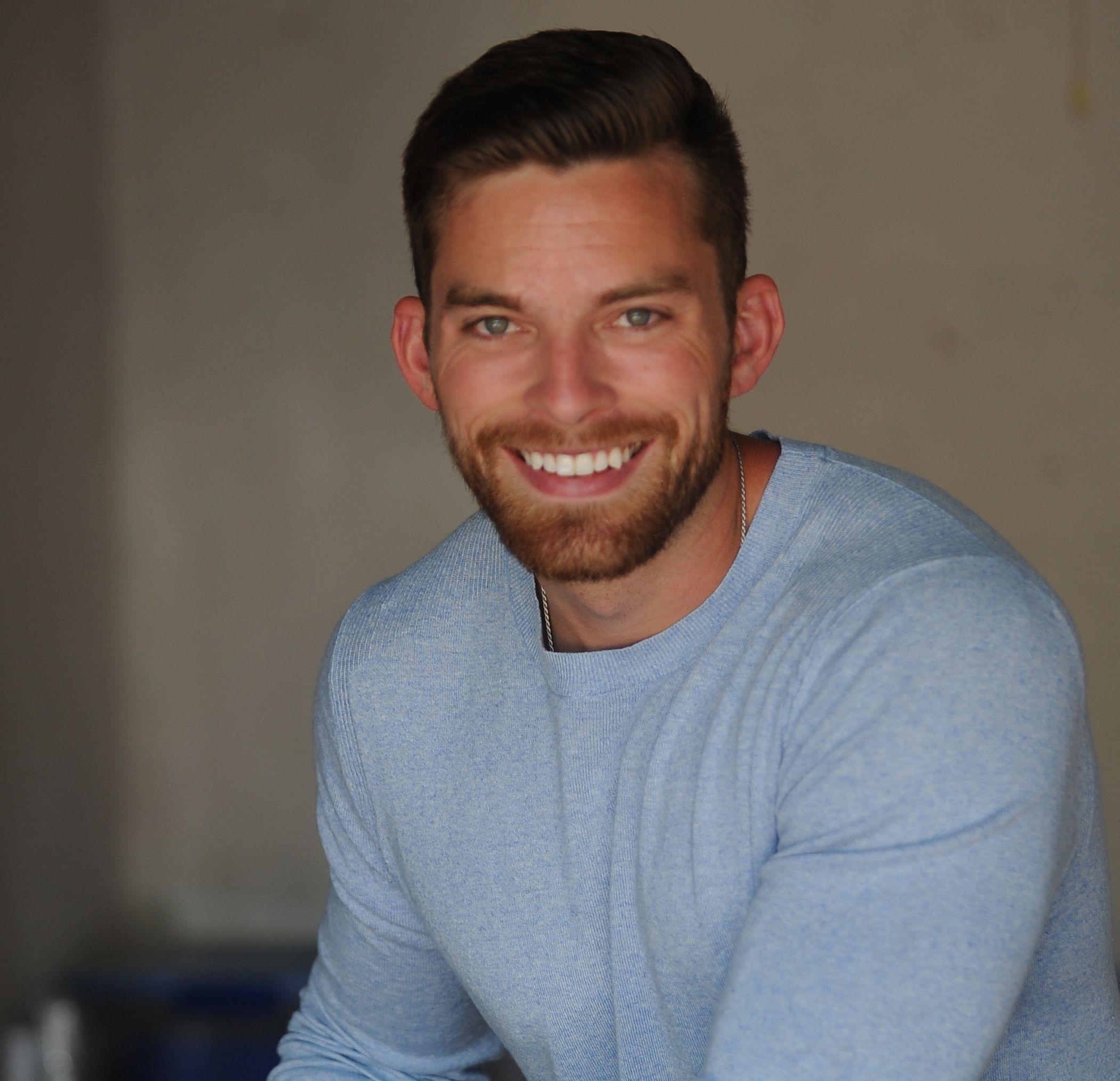 Ryan Fitzgerald
Hi there! My name is Ryan Fitzgerald, and I am a REALTOR®. My goal is to help you learn more about real estate through our Real Estate Blog! Hopefully, you enjoyed the above blog post and it found a way to provide help or value to you. When you're ready to buy or sell a home of your own let us know here. Please feel free to join the conversation by dropping us a comment below.