6 Best Neighborhoods in Fort Myers, FL
Best Places to Live in Fort Myers
Find out where you should live in Fort Myers, FL with the 6 neighborhoods below!
Nicknamed "The City of Palms," Fort Myers is a growing community situated near the Caloosahatchee River in southwestern Florida. Best known for its beautiful beaches, scenic views, amazing fishing, and world-class shopping, Fort Myers is a nice place to live. If you are moving to Florida, Fort Myers is one of the best cities in the state due to its affordable cost of living and low crime rate. While the city may be named a top place to retire, young professionals and families will also love to call Fort Myers home. Warm and humid, expect to spend your days out in the sun at a local park or community event. Prized for its great public school system and flourishing job market, living in Fort Myers will provide its residents with an abundance of opportunities.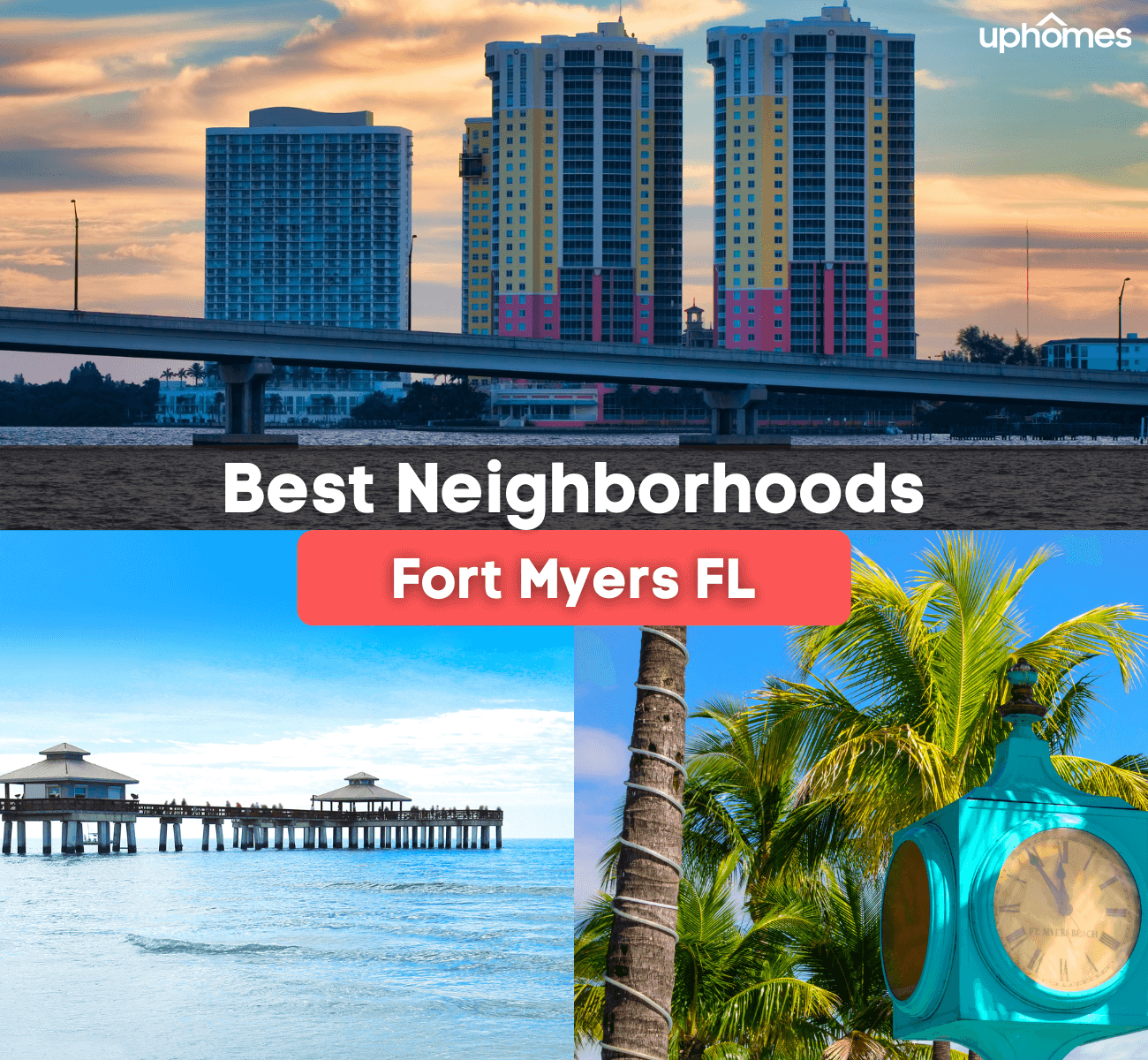 Before your big move to this beloved city, you might be asking yourself what neighborhood is best for you. Made up of luxury homes, gated communities, country clubs, and coastal cottages, there is a property type and neighborhood for any lifestyle. Read on in this neighborhood guide to learn more about the 6 Best Neighborhoods in Fort Myers, Florida! 
Sanibel and Captiva Island
If you want to live the island life in Fort Myers then head to Sanibel and Captiva Island. Only accessible by a three-mile causeway from Fort Myers to Sanibel or by boat, living in Sanibel and Captiva is the beach vacation that never ends. Measuring less than three miles across, it takes about 12 miles to drive from one end of Sanibel to the other. Connected to Sanibel by a bridge, Captiva Island is only five miles long. So what differentiates these two tropical paradises? While Captiva is quiet and relaxed, Sanibel has a little bit more action and is the larger of the two islands. Both adored for their beaches, Sanibel is better for shelling and has public beach accesses whereas Captiva is prized for its fine white sand and has more private properties. 
If you are looking for a lively community with restaurants, boutique shops, an on-island school, and a community center, then Sanibel is your place. But, if you want more of the sleepy beach town vibe then head to Captiva. Resembling Key West, expect to find vibrant colors adorning the buildings and large luxurious private properties with unique names on both sides of the island in Captiva. Great for retirees and families, both Sanibel and Captiva are known for their couple and kid-friendly activities. Spend the day at the beach, go fishing for Tarpon and Grouper, go boating, take a sunset cruise, hunt for seashells, jet ski, or learn to paddleboard. Full of wildlife and lined with sidewalks for walking and biking, living in Sanibel and Captiva Island will provide residents with breathtaking views of the Gulf of Mexico and the bay. With virtually no crime these barrier islands are a frequent stop for the rich and famous. Once you visit Sanibel and Captiva you will never want to leave. 
Local Favorites:
Fort Myers Beach
Fort Myers beach stretches for seven miles and faces the Gulf of Mexico. This beautiful spot is amazing for sunset views and spending the day out in the sun. Considered safe and a nice place to live, living on the beachside of Fort Myers has a higher cost of living. Offering residents an urban beach feel, most own their own homes near the water. With a population of roughly 7,000 people, young professionals, retirees, and families will love the many restaurants and parks in the area. With a public school system that is above average, school-aged children will have more to look forward to. Pinewoods Elementary School, Edison Park Creative and Expressive Arts School, and Estero High School are just a few of the many top-rated schools in the area. Busy during the holidays and spring break, Fort Myers Beach has become a popular spot over the past few years. Spend the day at the beach, dine oceanside, and explore the vibrant nightlife.
Local Favorites: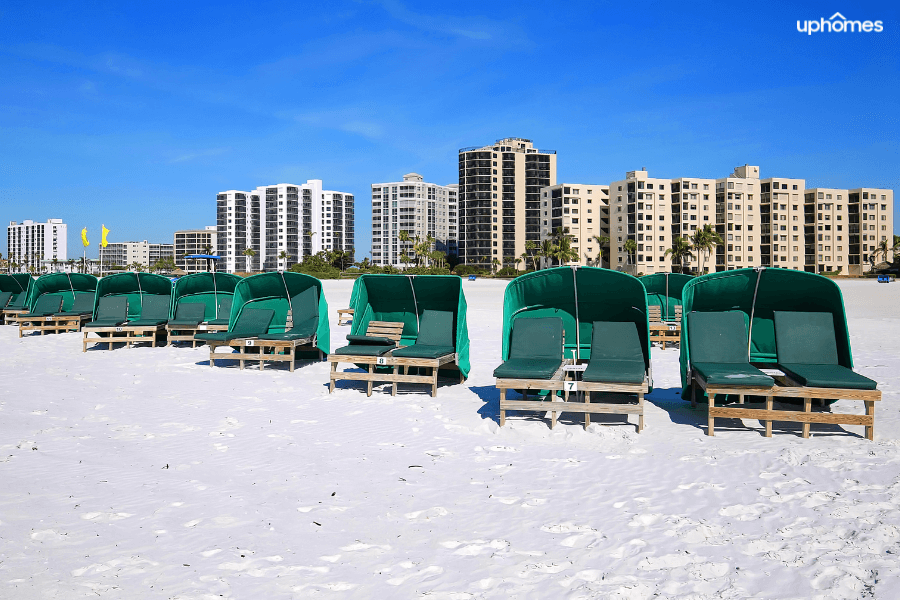 Iona
This Lee County community is part of the Cape Coral-Fort Myers Metropolitan area. With a population of 14,000 people, Iona is one of the best places to live in Fort Myers and in the state of Florida. Offering residents an urban and suburban mixed feel, living in Iona is a fantastic area. Only a short distance away from the Sanibel and Captiva Island Causeway, access to beautiful beaches and outdoor natural areas could not be easier. With little to no crime and lots to do, Iona is a fantastic centralized area for shopping and dining. Close to jobs and locally owned businesses, Iona truly prioritizes convenience. Near the Port Sanibel Island Marina, spend the day boating, fishing, kayaking, or take a sunset or dolphin cruise of the Gulf. Home to multiple high-end gated communities and country clubs such as Gulf Harbour Yacht and Country Club and The Plantation Golf and Country Club, find your next luxurious home while playing a round of golf. 
Local Favorites: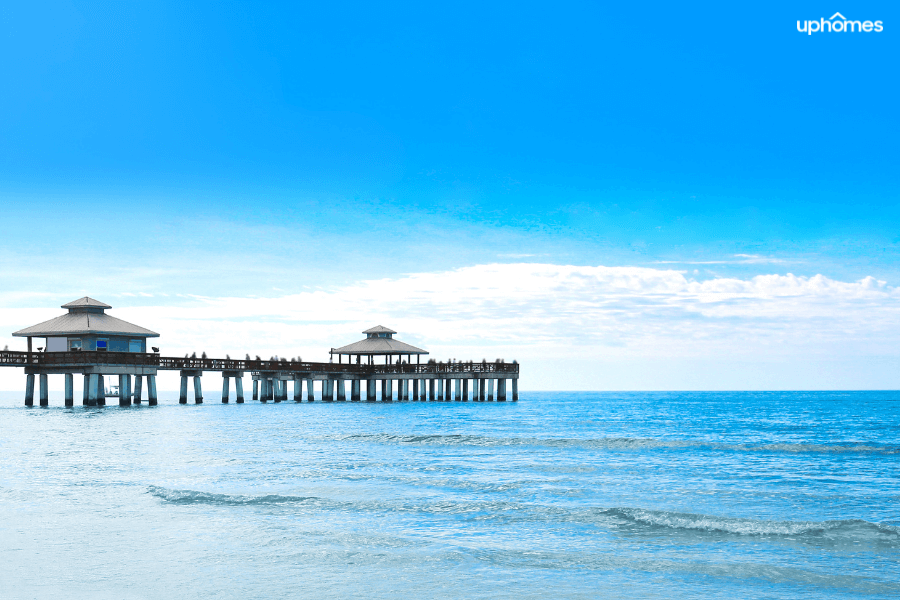 McGregor
Close to Downtown Fort Myers, the neighborhood and suburb of McGregor have a current population of 7,000 people. Bordered by Whiskey Creek, Cypress Lake, and the Caloosahatchee River, living in McGregor means that you will be a short distance away from the city of Cape Coral. The main road that runs through this area is McGregor Boulevard. Running for six miles northeast through the center of Downtown Fort Myers and four miles southwest, all areas of McGregor and the rest of Fort Myers is easily accessible by this road. Made up of condominiums, and waterfront properties, McGregor Boulevard is the first road that you will reach once crossing over the Cape Coral Bridge. Lined with tall royal palms, this section of the city is what inspired the "City of Palms" nickname that Fort Myers was coined. Completed in 1915, McGregor is truly the gateway to Fort Myers and is a beautiful neighborhood located near historical sites, shops, and restaurants downtown.
Local Favorites:
Cypress Lake
With a population of 12,000 people and a median age of 65 years, Cypress Lake is a part of the Fort Myers metropolitan area. Since the neighborhood of Cypress Lake is home to a large number of retirees, this area of the city is quiet and lowkey. Attracting tourists year-round for its beach town vibe and desirable community, Cypress Lake is well maintained and full of gorgeous scenery. With an unemployment rate of 3.4% and recent job growth increasing by 1.9%, many professionals and families are being attracted to the area. With short commuting time and highly rated public schools, it is no wonder why Cypress Lake is one of the best neighborhoods in Fort Myers. Find apartments, newly renovated single-family homes, and private gated country club communities with waterfront views.
Local Favorites: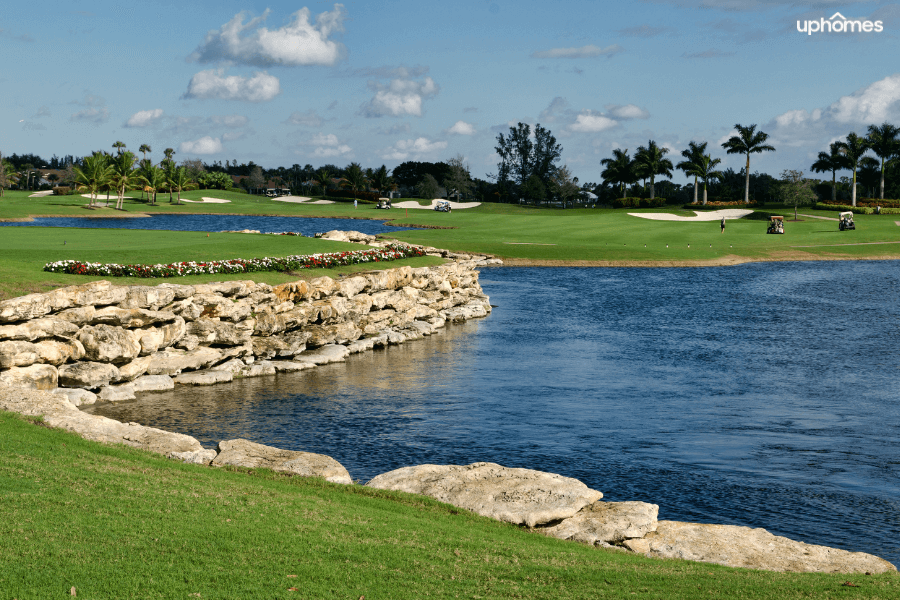 Pelican Preserve
This gated master-planned community was created for residents 55+ living in Fort Myers, Florida. Developed with the active adult in mind, residents will have access to the best amenities and service that Fort Myers can offer. Featuring a world-class designed golf course, living in Pelican Preserve is a golfers oasis and dream come true. Featuring a town center, movie theatre, restaurant, indoor and outdoor pool, fitness center, cafe, tennis courts, and pickleball, residents will have everything that they need at their fingertips. There is even a boardwalk that runs through a 38-acre preserve and a serene butterfly garden to connect to nature. Choose to live in condominiums, single-family homes, villas, carriage houses, or new construction. In our opinion - If you are looking for a tight-knit community for residents 55 years and older, then move to Pelican Preserve.
Local Favorites:
Best Neighborhoods in Fort Myers, FL - The Bottom Line
Considered one of the fastest-growing areas in the state of Florida, moving to Fort Myers has numerous benefits. Whether you are looking for a place to retire, are on the hunt for new job opportunities, or are wanting to be near the beach, there is a neighborhood in Fort Myers for you. If you are looking at buying a home in this lively city, it is important to first consider all of your options. With the help of this neighborhood guide and our top-of-the-line realty specialists, contact us today to help you find your dream home in Fort Myers, Florida!
#blog-moving-florida-cta#

Find your new home
Search real estate and homes for sale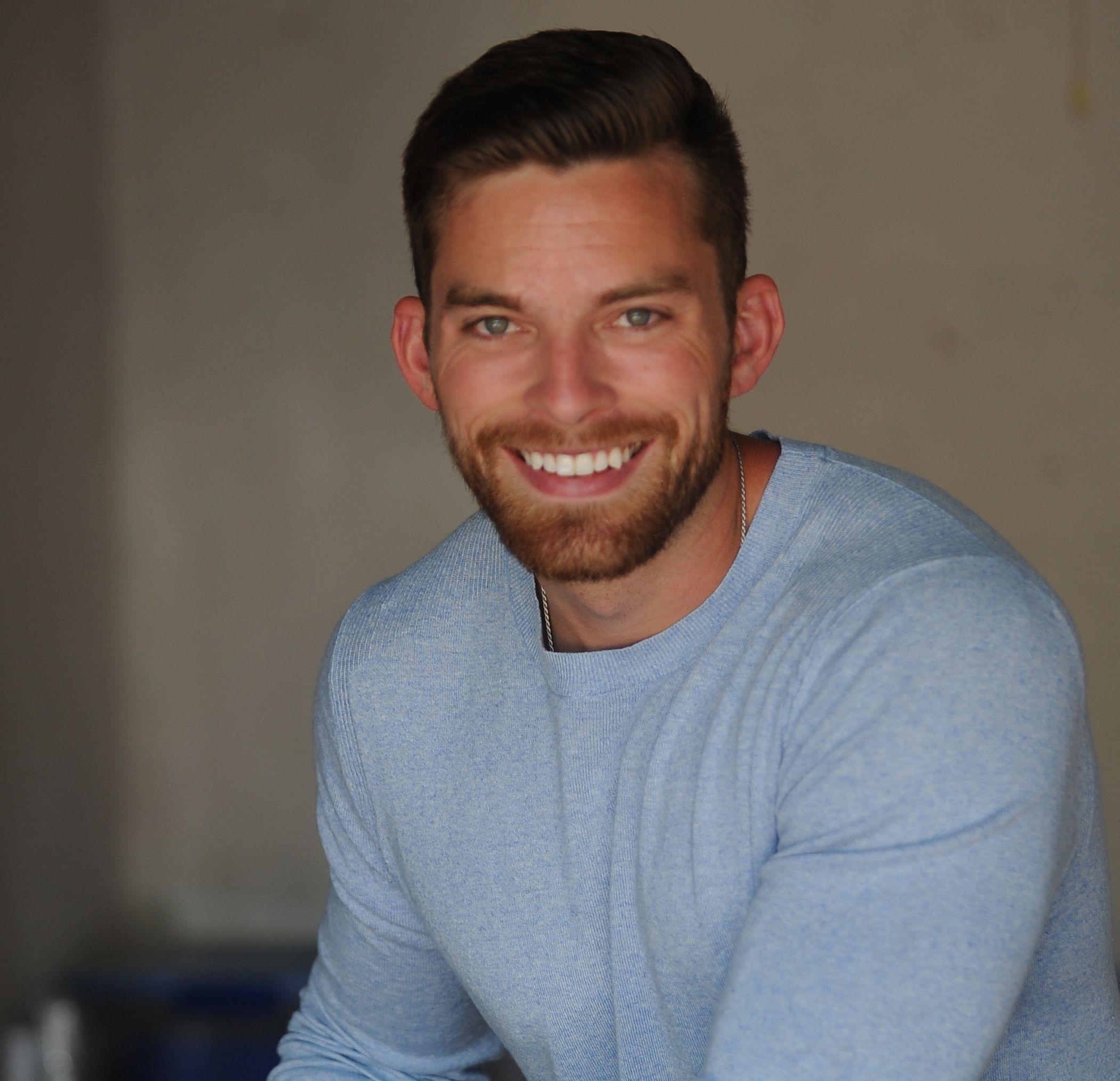 Ryan Fitzgerald
Hi there! My name is Ryan Fitzgerald, and I am a REALTOR®. My goal is to help you learn more about real estate through our Real Estate Blog! Hopefully, you enjoyed the above blog post and it found a way to provide help or value to you. When you're ready to buy or sell a home of your own let us know here. Please feel free to join the conversation by dropping us a comment below.