15 Best Restaurants in Fort Myers, FL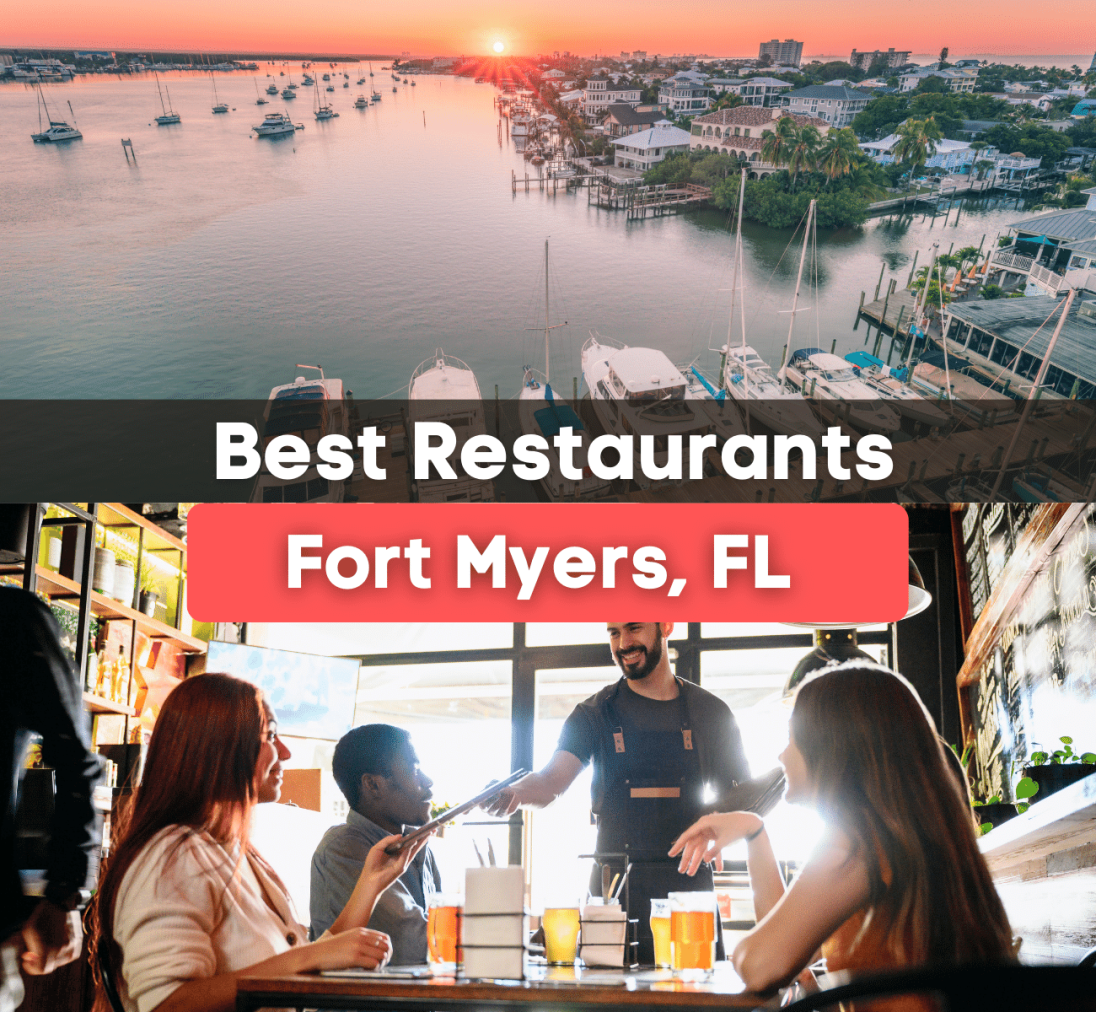 Best Places to Eat in Fort Myers 
If you are looking for the best places to eat in Fort Myers, FL, consider dining at one of these fifteen great restaurants in Fort Myers! 
Best known as the gateway to Southwest Florida, the picturesque city of Fort Myers is a major tourist destination and sought-after place to live for its warm weather, laid-back vibe, beautiful homes, Gulf of Mexico beaches covered in shells, high-safety rating, and family-friendly outdoor attractions. A fast-growing city, Fort Myers is home to multiple famous people, including Cliff Williams, the bassist of legendary rock band AC/DC, and NFL coach Mike Ditka. 
Considered one of the best places to live in Florida, retirees and families moving to Fort Myers quickly realize how many things there are to do and see. Nicknamed The City of Palms, Fort Myers is not just a great place to relax and enjoy the sunshine, but this region is home to some of the most delicious food in Florida. That is why our team has put together this guide to the best restaurants in Fort Myers to help you decide where to eat next. 
Fort Myers has incredible restaurants with waterfront views, and many eateries locally source fresh ingredients. Whether you are interested in trying new foods or want to find a place to eat with friends and family, finding a unique restaurant with high ratings is common in Fort Myers.
Home to hundreds of restaurants, there is always a new place to try within city limits, whether you are craving seafood, southern comfort food, or global favorites. You will not be left hungry no matter where you choose to dine. From fine dining establishments to laid-back casual restaurants, your new favorite restaurant is probably in Fort Myers. 
If you are moving to Fort Myers or just visiting the area and are interested in making dinner reservations, keep reading to learn about what restaurants you should check out first.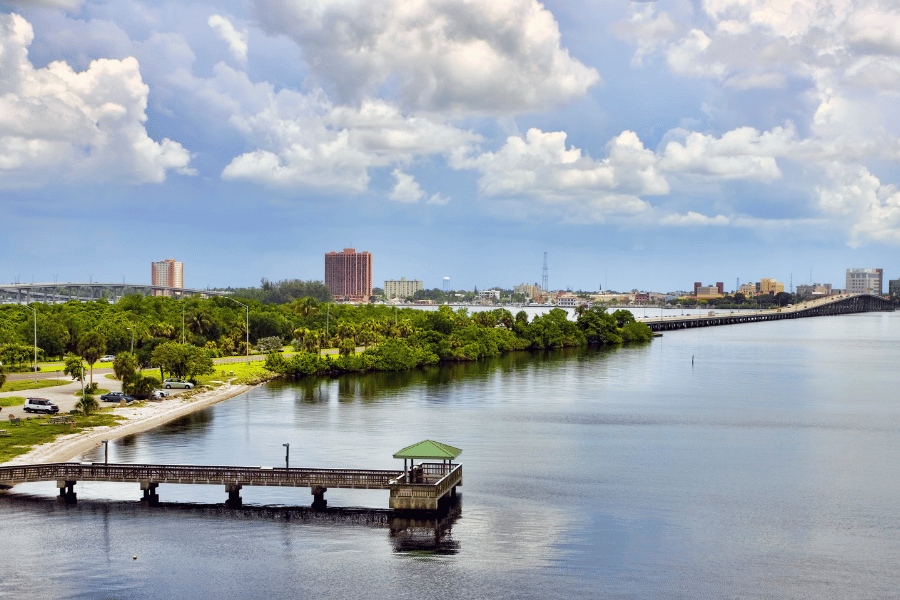 Here are the best restaurants in Fort Myers 
Fords Garage Fort Myers 
Price: $$
Specialty: American 
Are you craving a burger and a cold glass of beer? Then head on over to Ford's Garage in Fort Myers. This classic neighborhood favorite restaurant is located Downtown and is the go-to spot for fresh, never frozen 1/2 pound black angus burgers. This American food chain was founded in 2012, and the first restaurant was opened in Fort Myers.
Now with locations all over Florida, Ford's Garage has also spread to Texas, Kentucky, Ohio, Michigan, and Indiana. Though it may share the same name as Ford Motor Company, Ford's Garage has no association with the infamous American car company. 
Offering dine-in, takeout, and delivery options, there are over 180 beers on tap and over 12 gourmet burgers on the menu to choose from. For those that are vegetarian or not in the mood for a burger and fries, veggie burger options are available, as well as salads, sandwiches, mac and cheese concoctions, and various comfort foods. 
Make sure to save room for dessert. Classic flavored milkshakes, key lime pie, brownie sundaes, and cookie skillets are great ways to end your meal. 
Deep Lagoon Seafood and Oyster Bar 
Price: $$$
Specialty: Seafood
After spending a long day in the sun on the beach, nothing is better than enjoying a cold drink and a fresh plate of seafood at Deep Lagoon Seafood and Oyster Bar. Deep Lagoon sources seafood from local fishermen that fish the local waters, meaning each dish is fresh and delicious. 
Located off of McGregor Boulevard, this highly rated seafood restaurant is owned by the same family that brought local seafood restaurant Pinchers to town. Now with multiple locations, Deep Lagoon is not just a Fort Myers staple but can also be found in Naples, Casey Key, and Marco Island. 
Offering an all-day menu, light lunch menu, and small plates menu, there is something available that everyone can enjoy at all times of the day. Some of the top menu items include New England Clam Chowder, Coconut Fried Shrimp, Cedar Plank Salmon, Lobster Vodka Pasta, and Tacos. Multiple chicken and steak dishes are available for those who do not like fish or are allergic. 
Since Deep Lagoon tends to get busy, especially after work and on the weekends, reservations can be made in advance online.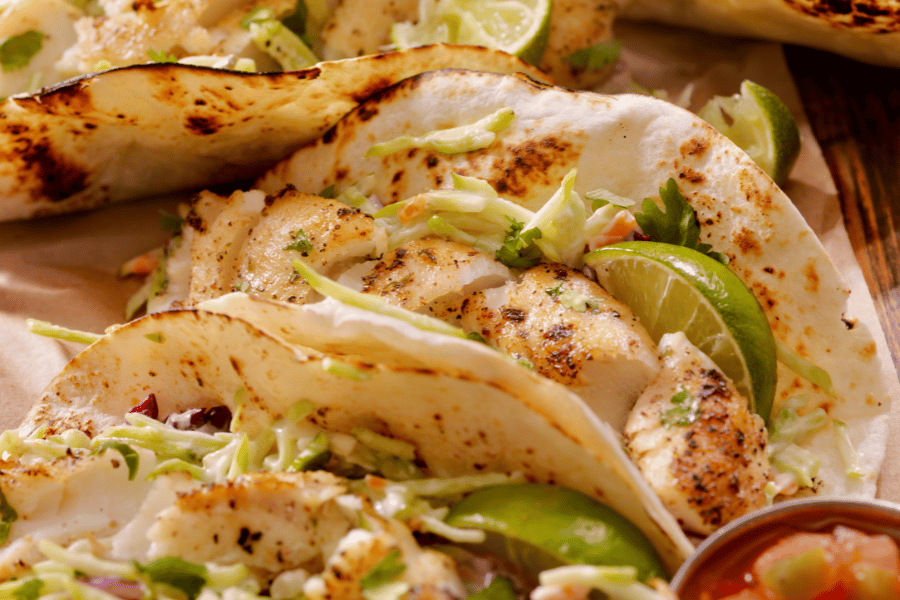 Farmer's Market Restaurant 
Price: $ 
Specialty: Southern
Best known for its mouthwatering classic southern food staples, the Farmer's Market Restaurant is definitely one of the best places to eat in Fort Myers. Much like the name suggests, this restaurant is located at the Fort Myers State Farmers Market and is open every day except Sunday from 7 AM to 7 PM. 
Serving food since 1952, the Farmer's Market Restaurant is recognized as the longest-operating restaurant in Lee County. With dishes made with ingredients from the local farmer's market, all dishes on the menu are freshly made and use recipes passed down through generations. Visitors can happily enjoy their food knowing they are supporting local farmers. 
Cristof's on McGregor  
Price: $$
Specialty: American 
Cristof's on McGregor is the place to eat in Fort Myers if you are craving American and southern favorites. Located in a beautifully restored vintage home on McGregor Boulevard, this neighborhood eatery should be high on your Fort Myers restaurant bucket list. 
With a full bar serving unique craft cocktails and indoor or outdoor dining options, this restaurant is perfect for enjoying good food with friends or loved ones. Owned by Cristof Danzi, who was born in Sicily and received culinary training in France, Italy, England, and Bahrain, the dishes at Cristofs are unique and have a Mediterranean influence. 
Connors Steak and Seafood 
Price: $$$
Specialty: Steakhouse
Connors Steak and Seafood is one of the best restaurants in Fort Myers that is best known for its aged steaks, gourmet burgers, salads, and fresh seafood. Perfect for a date night or a special occasion, Connors offers private group dining and corporate dining options in its Royal Palm Room. 
Located in the Gulf Coast Town Center, prepare for a memorable evening with friends and family at this top-rated restaurant. Using wood-fired grills to cook the finest steaks, chops, and seafood, every item on the menu is a must-try. Providing multiple menus including dinner, lunch, wine, dessert, gluten-free, kids, and nutritional menu, plenty of options are available for even the pickiest eaters. 
Since Connors can get crowded, reservations can be made online.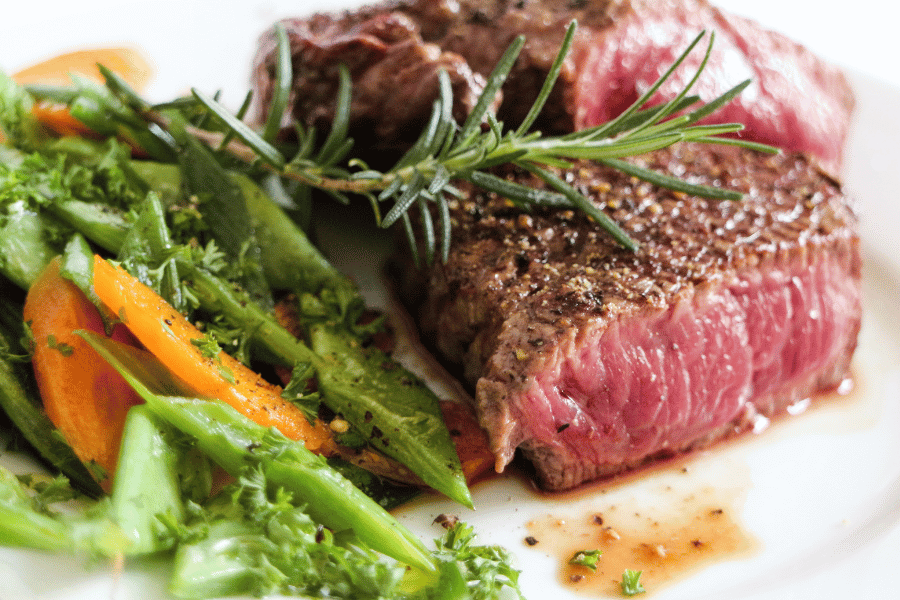 Wisteria Tea Room and Cafe 
Price: $$
Specialty: Tea Room 
For a unique experience, visit Wisteria Tea Room and Cafe. This beautifully decorated and charming Fort Myers tea room is in a converted bungalow. It is the ideal location for your next high tea time, birthday party, special event, or bridal and baby shower. Everything about this place is fantastic, offering over 35 flavors of tea, soups, salads, and baked goods such as scones and cookies. 
Also, providing a menu of lunch fare, all items are made in-house. Reservations can be made in the morning or afternoon, and all tables have a maximum seat time of an hour and a half to allow room for other parties. Make sure to visit the gift shop afterward to purchase loose-leaf tea and china. 
Cibo 
Price: $$
Specialty: Italian
If you are looking for authentic Italian food, look no further than CIBO in Fort Myers, the Italian word for meal or food. Located in Bridge Plaza off of McGregor Boulevard, CIBO is best known for its classic Italian plates, from pasta and steak to seafood and dessert. 
First opened in 2004, CIBO is locally owned and operated. Providing a fantastic atmosphere with great food and service, enjoy this restaurant's diverse wine selection and happy hour specials. Reservations are recommended for dine-in since it can get crowded pretty quickly. 
The Veranda 
Price: $$$
Specialty: Fine Dining 
The Veranda is a popular fine dining establishment located in the heart of historic Downtown Fort Myers. Serving delicious southern cuisine, the Veranda features a romantic piano bar and an intimate garden courtyard. This unique dining experience in southwest Florida is one of the most award-winning restaurants in Fort Myers, and within good reason.  
Serving the area since 1978, reservations can be made for dinner every day of the week from 5:30 PM To 8 PM, except for Sundays when the restaurant is closed. Since this is fine dining, make sure to wear business casual attire. Valet parking is available. 
Mel's Diner 
Price: $
Specialty: American 
What is cooler than dining at a 1950's style diner? A Fort Myers favorite, Mel's Diner offers a menu of classic American favorites, including steaks, cheeseburgers, breakfast favorites, milkshakes, salads, and homemade desserts. Known for its fast and friendly service, Mel's Diner has been ranked as one of the best restaurants in Fort Myers for years. 
Locally owned and operated, this favorite local diner has served the area for over 35 years. Now with five locations in Southwest Florida, dine at Mel's Diner in Fort Myers, Bonita Springs, Naples, Golden Gate, and Cape Coral.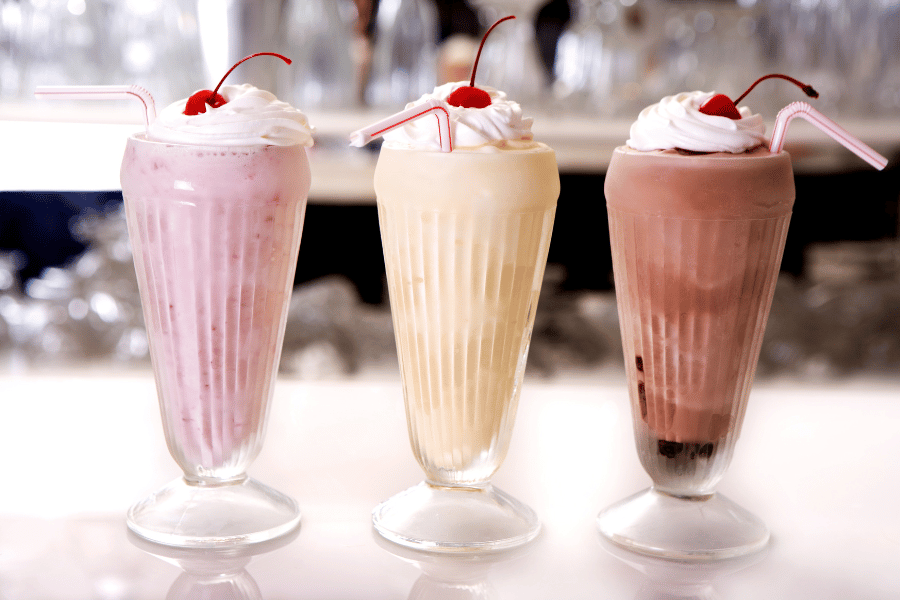 Cubans Be Like 
Price: $
Specialty: Cuban
Cubans Be Like is a must-visit when in Fort Myers. This beloved Cuban restaurant is located in a strip mall and is best known for serving traditional Cuban fare with a twist in a casual setting. Cubans Be Like offers dine-in, takeout, and delivery options with delicious menu items, lunch specials, and a kid's menu. Serving mojitos, plantain chips, seafood, and Cuban sandwiches, you will become a regular as soon as you take a bite. 
Cantina Laredo 
Price: $$
Specialty: Mexican 
Enjoy authentic Mexican cuisine at Cantina Laredo. Serving margaritas and Mexican specialties, including fajitas, tacos, fine steaks, seafood, guacamole, and chips and salsa, there are so many menu items to choose from. Inspired by the food in Mexico City, all dishes have a modern twist to create specially crafted Modern Mexican favorites. 
Open every day and the perfect destination for any occasion, the service at Cantina Laredo is always great, and the food is excellent. Private dining and online ordering are available.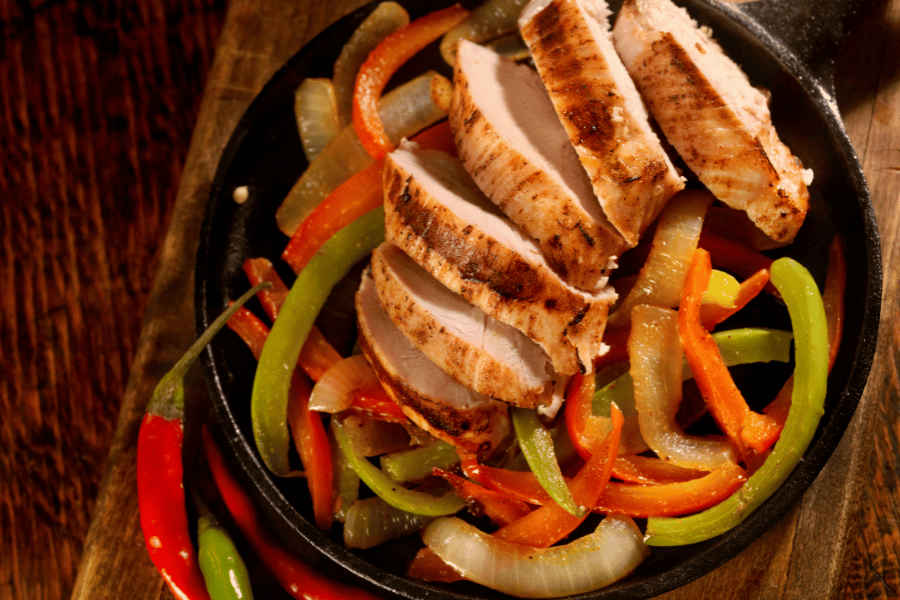 MAKS Asian Kitchen and Sushi 
Price: $$
Specialty: Japanese 
MAKS Asian Kitchen and Sushi is a top-rated Japanese restaurant in Fort Myers that serves excellent Asian cuisine and sushi rolls in a casual and relaxed atmosphere. Offering dine-in and takeout options, MAKS is open every day for lunch and dinner except for Sunday. Owned and operated by two brothers born and raised in Hong Kong, all menu items at MAKS are made with fresh ingredients and influenced by their diverse culinary experience. 
University Grill 
Price: $$ 
Specialty: Bar and Grill 
University Grill is located in University Crossing and is a local go-to for lunch, dinner, and happy hour specials. Serving classic American plates, including steaks, seafood, burgers, and salads, University Grill is known for its excellent customer service, tasty food, and cocktails. 
The Standard Restaurant Downtown 
Price: $$ 
Specialty: American 
Located in Downtown Fort Myers, The Standard Restaurant Downtown serves fresh, homecooked meals from their made-from-scratch kitchen. Home to two other locations in Page Field Commons and Sabal Springs, The Standard Restaurant is open seven days a week for lunch and dinner. 
Lighthouse Restaurant and Bar
Price: $$
Specialty: Seafood 
If you want to dine on the waterfront, head to the Lighthouse Restaurant and Bar. With a fantastic view, enjoy freshly caught seafood and other menu items on the restaurant's large dining porch and lounge. Providing live music, happy hour, a bar menu, and a large selection of desserts, including key lime pie and New York-style cheesecake, the Lighthouse Restaurant and Bar will not disappoint.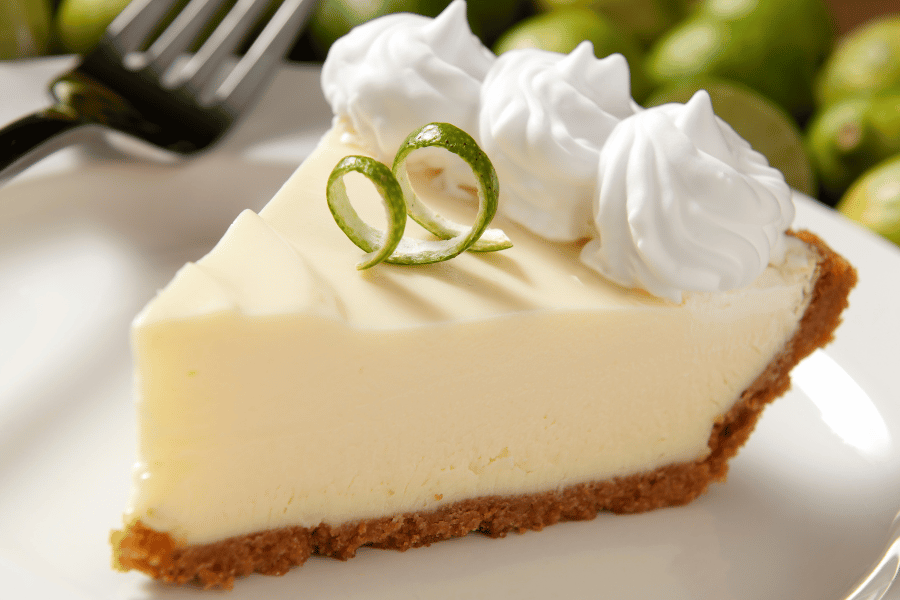 The Best Restaurants in Fort Myers, FL - Final Thoughts 
Fort Myers has so many fantastic dining options that it was hard to choose just fifteen to add to our guide. While this may not be the full extent of what the city offers, it is a sneak peek of what to expect when moving to or visiting Fort Myers.
If you want more information about life in Fort Myers or homes for sale, please contact us. Our team at UpHomes is here to help with your home search and is ready to answer any questions. 

Find your new home
Search real estate and homes for sale