Moving to Cape Coral, FL: 11 Reasons You'll Love Living in Cape Coral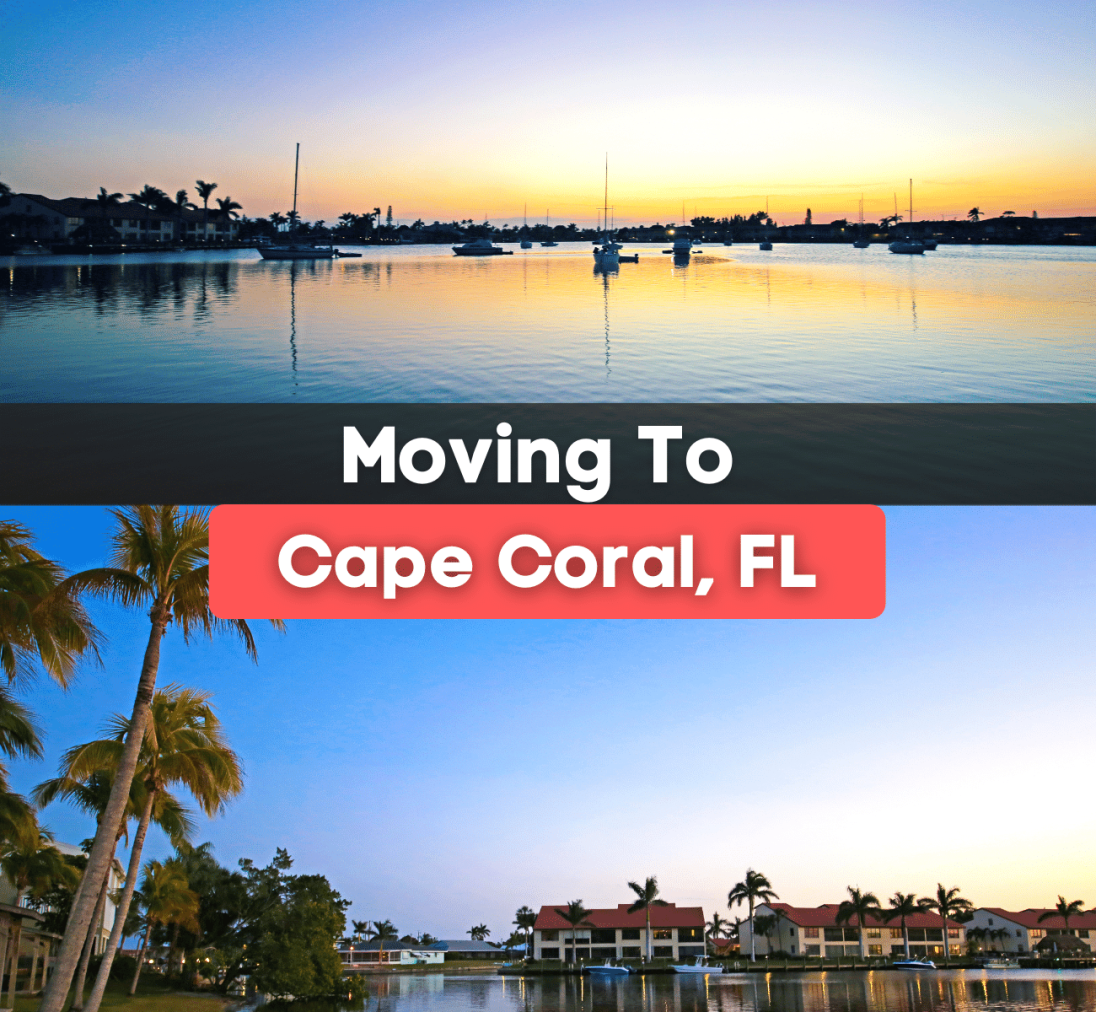 Living in Cape Coral
Are you considering a move to Cape Coral, FL? Here are eleven things you need to know about living in Cape Coral.
A great place to live, the beautiful city of Cape Coral is located in southwest Florida on the Gulf of Mexico and is home to over 204,500 people. As part of Lee County, Cape Coral is a vibrant and friendly community across the Caloosahatchee River from Fort Myers. Best known for its 400 miles of canals, breathtaking beaches, top-rated golf courses, and abundance of family-friendly attractions, many families and retirees are moving to the area.
Nicknamed "Waterfront Wonderland," Cape Coral is considered one of the best places to live in Florida for its affordability and low crime rate. With an area of nearly 120 square miles, Cape Coral is the second-largest city in the state and the largest city between Tampa and Miami. Renowned for its high quality of life and active lifestyle, many recreation opportunities are available for residents and visitors interested in boating, fishing, and watersports.
If you are wondering if it is worth moving to Cape Coral or are curious about what you should know about life in Cape Coral before making any permanent decisions, then you have found the right resource. With the help of this ultimate moving to Cape Coral guide, our team has put together this list of the top things you should know about life in Cape Coral and any pros and cons of living in Cape Coral.
With that being said, keep reading to learn more about the 10 Things to Know BEFORE Moving to Cape Coral, FL.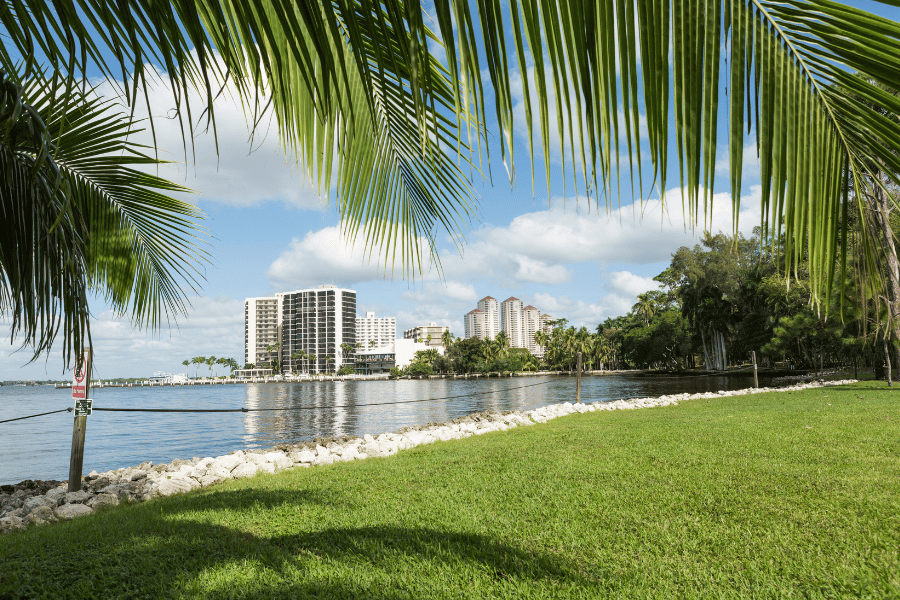 Here is what you need to know about life in Cape Coral, FL
Cost of Living
As one of the best places to live in Florida, Cape Coral's cost of living is surprisingly affordable. With a cost of living that is 3% higher than the state average and 9% higher than the national average, living in Cape Coral is less expensive than in other areas in Florida, such as Naples and Miami.
In Cape Coral, Utility prices are 3% higher than the national average, transportation expenses are 8% higher, and grocery prices are 8% higher. Despite its significant growth and beautiful location in Southwest Florida, Cape Coral has maintained its distinction as an affordable place to call home. 
| | |
| --- | --- |
| Cost of Living Item | Average Price |
| Median Home Price | $448,192 |
| Median Rent | $1,369 |
| Loaf of Bread | $3.72 |
| Gallon of Milk | $2.38 |
| Bunch of Bananas | $3.61 |
| Doctors Visit | $123.00 |
| Veterinarian Visit | $56.82 |
Data sourced from Payscale.
Real Estate Market 
Whether you are searching for single-family homes, condos, or luxury homes, Cape Coral has no shortage of breathtaking real estate for sale. Though housing expenses are 18% higher than the national average, Cape Coral has one of the hottest housing markets in the country. 
Known to have a somewhat competitive housing market, most homes get multiple offers, and some of the hottest homes can sell for around the list price in about 12 days. As of January 2023, home prices were up 5.3%. The average price of a home in Cape Coral is $373 per square foot. 
Check out some of the best places to live in Cape Coral. 
Weather
Known for having a subtropical climate, Cape Coral is primarily hot, with humid summers and short and pleasantly warm winters. Attracting new residents from the northeast and midwest, most people moving to Cape Coral choose the area, particularly for its desirable weather and warmer climate. 
According to WeatherSpark, temperatures typically vary throughout the year from 56 degrees Fahrenheit to 91 degrees Fahrenheit. Temperatures rarely drop 44 degrees Fahrenheit below or rise above 94 degrees Fahrenheit, no matter the season. The most comfortable months throughout the year to enjoy favorable weather is between late January to early May and late October to late December. The weather during these times is generally less rainy, swelteringly hot, or humid. 
Before moving to Cape Coral, remember that the hottest month is August, with an average temperature of 87 degrees daily. Meanwhile, the coldest month is January, with an average high daily temperature of 74 degrees and an average low of 56 degrees. 
Cape Coral receives an average of 53 inches of rainfall per year. Since the national rainfall average is only 38 inches, it is safe to say that this beautiful Florida city is no stranger to rain. Most rainfall occurs between May through October during the wet season. During these months, there is a 43% greater chance of precipitation. That said, it is essential to always check the weather before leaving the house.
Much like the rest of Florida, Cape Coral receives an average of 0 inches of snow annually. 
Waterfront Living
Waterfront homes are a hot commodity in Cape Coral. With more than 400 miles of freshwater and saltwater canals that run throughout the city, which is more than any other city in the world, homes along these canals provide the most breathtaking water views. While most of these canals are navigable, not all have direct access to the Gulf of Mexico. Serving as flood control for its residents, these canals are also a boater's paradise.
Before buying a waterfront property in Cape Coral, it is essential to consider where along the canal you want to be situated. Some of the most desirable properties are located on saltwater canals and include direct sailboat access, which means that there are no bridges that restrict access to the Caloosahatchee River or the Gulf of Mexico.  
Check out these beautiful waterfront homes in Cape Coral.
Hurricane Season
Cape Coral is a great place to live, but the city has a history of severe weather. Considered to be the most dangerous and potentially deadly hazard for Cape Coral, hurricanes are not something to take lightly. Hurricane season officially runs from June 1st to November 30th, although these massive storms can still occur outside of this time frame. According to FEMA, Cape Coral and the surrounding area are affected by a hurricane every three years. 
Severely impacted by Hurricane Ian in September 2022, Cape Coral and its neighboring city of Fort Myers were hit hard and severely damaged. Just shy of a category five hurricane, wind gusts reached 150 miles per hour, and several feet of water flooded Cape Coral's inland neighborhoods. Fort Myers Beach, Sanibel Island, Captiva Island, and Pine Island sustained the most damage.
It is estimated that Cape Coral will need $86 million to recover fully. Luckily, recovery efforts are underway and proceeding faster than planned. Beaches, restaurants, parks, and businesses are either already opened back up or are in the process of reopening to the public.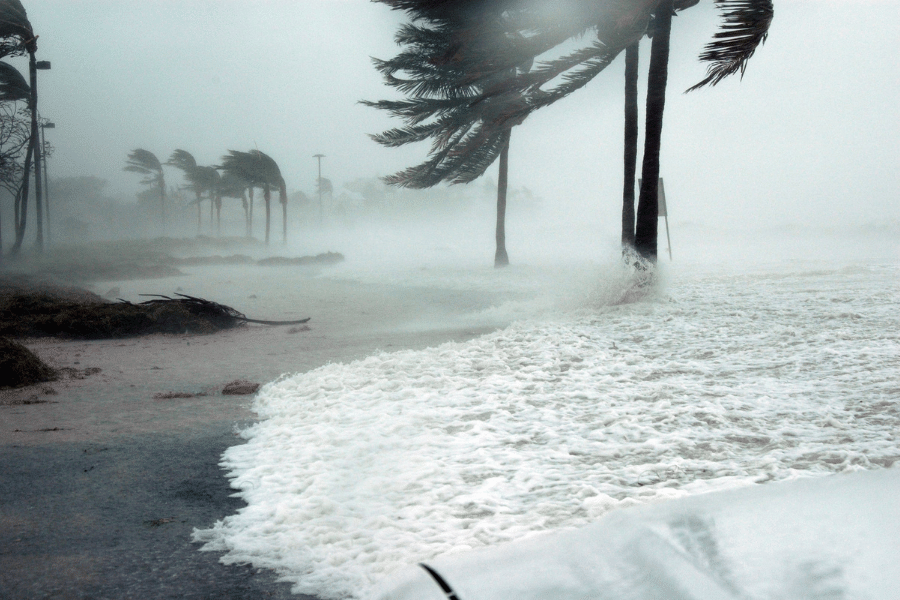 Education
Cape Coral takes education seriously as part of the Lee County School District, the ninth-largest school district in Florida and the 32nd-largest school district in the United States. Educating over 90,000 students in grades K-12, this above-average school district has some of the best schools in Florida. The public schools in Cape Coral rank in the top 50% of schools in Florida, and most schools have above-average math and reading proficiency scores. 
Data Sourced from GreatSchools. 
For those searching for higher education opportunities, Cape Coral is surrounded by highly-rated colleges and universities. Cape Coral Technical College is located in Cape Coral, while Florida Gulf Coast University, Florida SouthWestern State College, Hodges University, and Southern Technical College are located a few miles away in Fort Myers. 
Low Crime Rate
Cape Coral is a safe community and a great place to raise a family. With a crime rate of 1 per 1,000 residents, your chance of becoming a victim of crime is 1 in 84. Awarded an A+ crime rating, overall total crime rates in Cape Coral are 49% lower than the national average. In comparison, violent crime is 67% lower, and property crime is 45% lower than the national average.
Cape Coral is a Great Place to Retire
Retirees love living in Cape Coral for its laid-back lifestyle and active community. Considered one of the best places to retire in the country, Cape Coral's warm and sunny weather, access to recreational activities, and proximity to leading hospitals and healthcare facilities make this southwestern Florida city a hotspot for retiring. If you are a retiree moving to Cape Coral, check out these beautiful gated communities.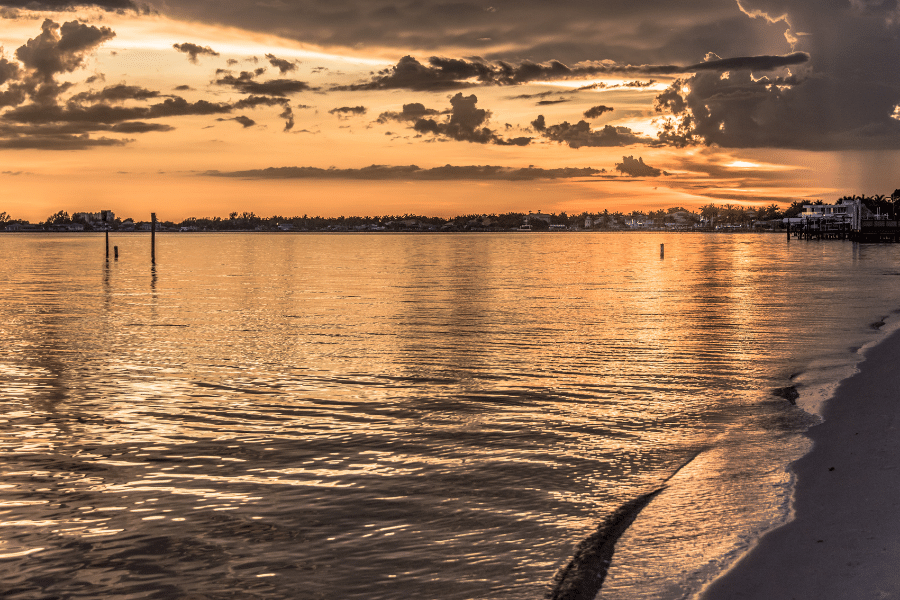 Restaurants
One of the best ways to get to know an area is by dining at its local favorite restaurants. Cape Coral has no shortage of great restaurants that serve delicious food, from freshly caught seafood to gourmet burgers. 
Dine at these top-rated restaurants in Cape Coral, FL:
Things To Do
One of the top reasons people choose to move to Cape Coral is its many things to do. Sought after for its Gulf Coast beaches, golf courses, outdoor attractions, and family activities, having fun in the sun is a concept that Cape Coral residents know well.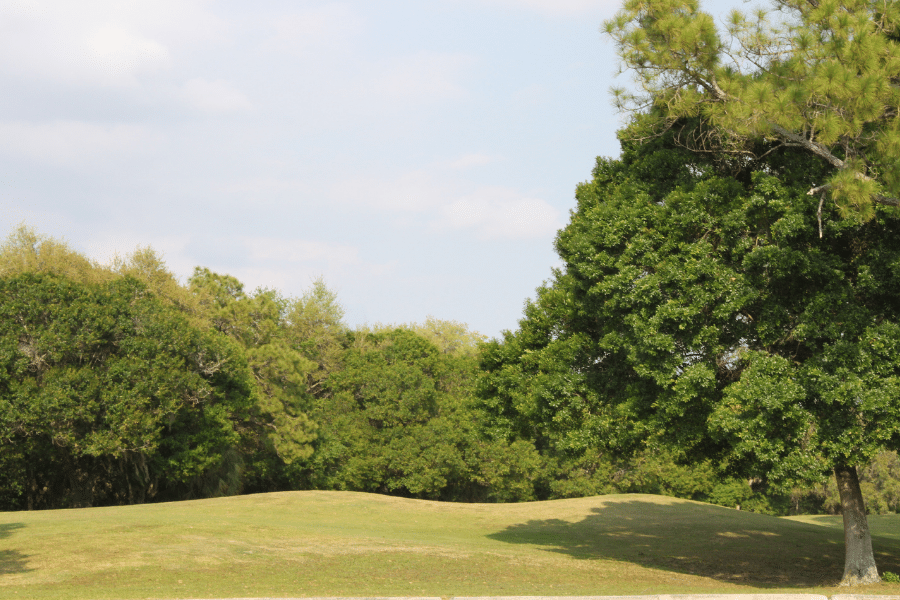 Add these favorite local things to do to your Cape Coral, FL, bucket list:
Burrowing Owls
The Florida Burrowing Owl is the "Official City Bird" in Cape Coral. While the burrowing owl can be found all over Florida, there are more burrowing owls concentrated in Cape Coral than in any other city in the state. Home to over 3,500 owl burrows, burrowing owls do not migrate and are found in Cape Coral year-round. Due to residential and commercial development throughout Cape Coral, the Florida Fish and Wildlife Conservation Commission designated burrowing owls as an endangered species. 
Considered the smallest of all the owls, this species of owl is the only one that lives underground. Standing only 8 to 11 inches tall with a wingspan of about 20 to 24 inches, the burrowing owl weighs 6 to 7.5 ounces. One of the main locations to see the burrowing owls is at the Cape Coral Library, but burrows can be found throughout the city. When living in Cape Coral, keep an eye out for these magnificent birds.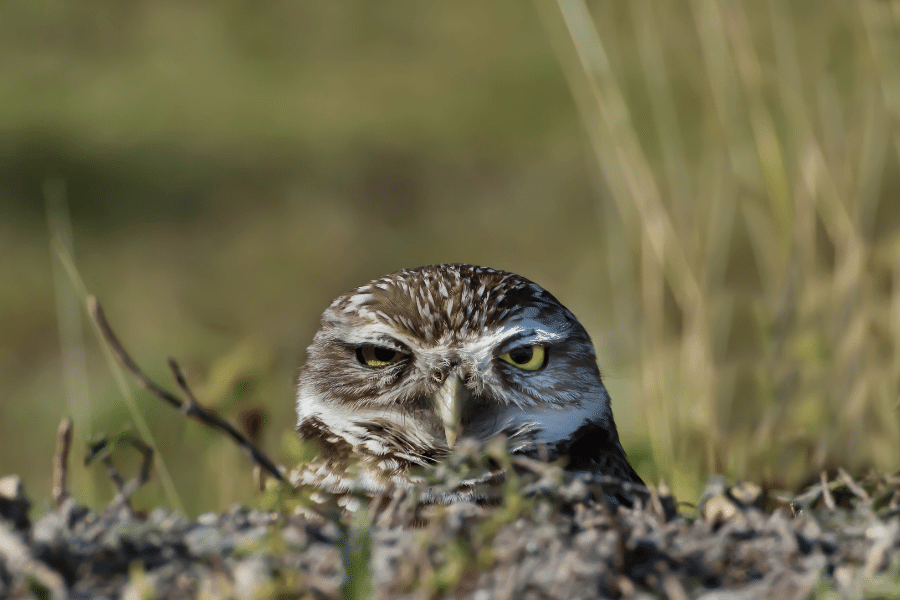 Pros and Cons of Moving to Cape Coral, FL
Pros:
Plenty of outdoor activities
Pleasant weather
Minimal crime rate
Great Educational institutions
Delicious foods
Growing economy
Cons:
Humid summers
Strong storms
Flooding and hurricane risk
Lack of public transportation
Heavy traffic
Low wages
Possible pest infestations
Moving to Cape Coral, FL - The Bottom Line
A popular destination for individuals moving to Florida for its low cost of living, waterfront living, pleasant weather, low crime rate, outdoor activities, and pristine beaches, it is no surprise that so many people want to call Cape Coral home. Named one of the most popular places to move to in the United States, this growing city is experiencing rapid commercial and residential growth.
Whether you are moving to Cape Coral from another Florida city or a different state, our team at UpHomes is here to help you find the home and property type of your dreams. Please contact us today to connect with one of our fantastic and knowledgeable Real Estate Specialists to help you through the home-buying process. When searching for homes for sale in Cape Coral, we are always here to help and answer any questions.
#blog-moving-florida-cta#

Find your new home
Search real estate and homes for sale