13 Best Beaches in Florida
Best Beaches in Florida
Florida is home to some of the best beaches in the nation. If you are moving to Florida or planning your next vacation, visit these thirteen best beaches in the sunshine state! 
Are you looking for the perfect place to go on vacation, or are you planning on moving to an area with a tropical feel? Florida is the ideal place for these situations! Whether you want to see a beach on the Atlantic Ocean or the Gulf of Mexico, Florida has both options. 
Florida is considered the "sunshine state" because of its warm and sunny climate for more than half the year. It is known for its beaches, natural attractions, and perfect summer weather. When living in a state with such a climate, having access to open waters to enjoy water activities to cool off in is very convenient.
Florida has some of the most famous beaches you hear people chatting about. Florida has around 360 miles of coastline, where you can find 189 official beaches! These beaches have powder-white soft sand, crystal blue waters, fun amusement parks, boardwalks, and restaurants.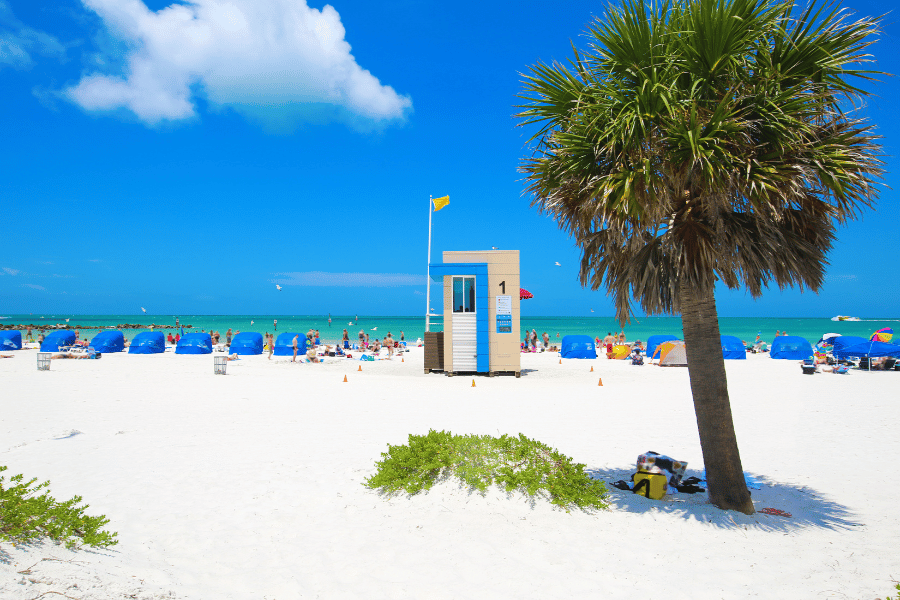 Here are thirteen of the best beaches in Florida!
Clearwater Beach
This is one of the most famous beaches in Florida. Clearwater beach is located in Clearwater, just northwest of Tampa and St. Petersburg. When you picture soft white sand and clear blue waters, this beach comes to most people's minds. It is a must-see because of how resort-like it is. 
Clearwater is probably only one of many options if you want a more private relaxing beach. It is a calm beach with lots of space, but the area is very touristy because it is one of the well-known beaches in the state. So if you are looking for a place just a short walk from oceanfront restaurants, bars, and shops, Clearwater beach is the right area for you!
Local Favorites:
Siesta Key Beach
Siesta Key Beach is also a well-known beach in Florida. It is famous for its highly soft powdery pure quartz sand, which is always cool to the touch. This beach is located on the Gulf of Mexico, which gives it that crystal blue water!  
Siesta Key is near Sarasota, Florida, and has been ranked highly on the "Top Beach" list by worldwide travelers and coastal experts! If you are moving to Sarasota or are looking for the perfect beach spot that is relaxing but also has fun, family-friendly activities nearby, then this beach is a good option!
Local Favorites:
Marco Island
This place is unique since it is the largest and only developed land in Florida's Ten Thousand Islands. It is located on the Gulf of Mexico near the Florida Everglades and Naples! At Marco Island, you will find luxury resorts and scenic parks that have been untouched since the upcoming of the city.
Marco Island is perfect if you are looking for a place to visit or move to with a calm atmosphere that isn't touristy. It is super relaxed and isn't as crowded as most other beaches in Florida. Marco Island is also famous for its magnificent golf courses and waterfront restaurant!
Local Favorites:
Palm Beach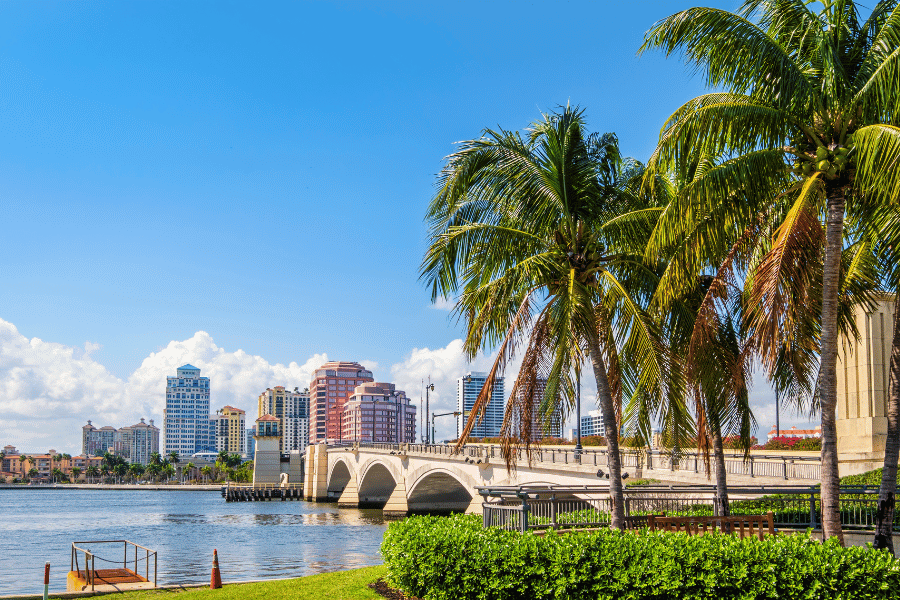 Palm Beach, Florida, is considered the wealthiest city in Florida. Palm Beach is a small town with a population of fewer than 15,000 residents, and 30 of those residents are known billionaires! Palm Beach has some of the most incredible and beautiful mansions on the beach. 
Palm Beach is the perfect place to live and vacation if you are looking for an area that has a beautiful beach to relax at during the day and then party at night at the beachfront bars and restaurants! Palm Beach is full of luxurious resorts, mansions, and historical landmarks open to the public. 
Local Favorites:
Delray Beach
Delray Beach is located near Palm Beach and is considered one of the best places to live in Florida. This beach town is known for its lively main street and exciting culture that goes back to the beginning of Delray Beach!
Delray beach has one of the only downtown areas in the country that is located right on the ocean. This is convenient for those who love the beach and the city atmosphere. At Delray Beach, you get them both all within walking distance of each other! Spend a day at the beach and immediately hit the town to visit some of the most delicious beachfront restaurants. 
Local Favorites:
Santa Rosa Beach
Santa Rosa Beach is known to be geographically the largest beach in the neighborhood. It is located in South Walton, Florida. Santa Rosa touches the Choctawhatchee Bay on the North and south ends; it connects the Gulf of Mexico.
Santa Rosa is a beautiful beach to visit that holds so much history. It was initially founded in 1910 and is home to the historic community of Point Washington. Not only is there a variety of history throughout this beach town, but there are also tons of activities to enjoy. 
Travel and Leisure named Santa Rosa Beach as one of its top five favorite towns in America. There are breweries, tons of restaurants, fishing, hiking, and much more to do, along with spending the day at the beach.
Local Favorites:
Sanibel Island
This stunning beach is near Fort Myers, Florida, and is home to the world-famous J.N. "Ding" Darling National Wildlife Refuge. This refuge is 6,00 acres of mangrove jungles and wetlands that take up most of the Island. It is home to endangered species, manatees, alligators, unique tropical birds, and more! 
One significant aspect of Sanibel Island is the overwater bungalows you can stay in if you visit! These bungalows are located in the middle of the water, so you can only imagine how cool it would be to stay in one.
Sanibel Island is known for its beautiful seashells that are pastel-colored. You can find over 250 kinds of shells located right on this Island. This small Island near Fort Myers is unique in its way and is worth visiting or moving to.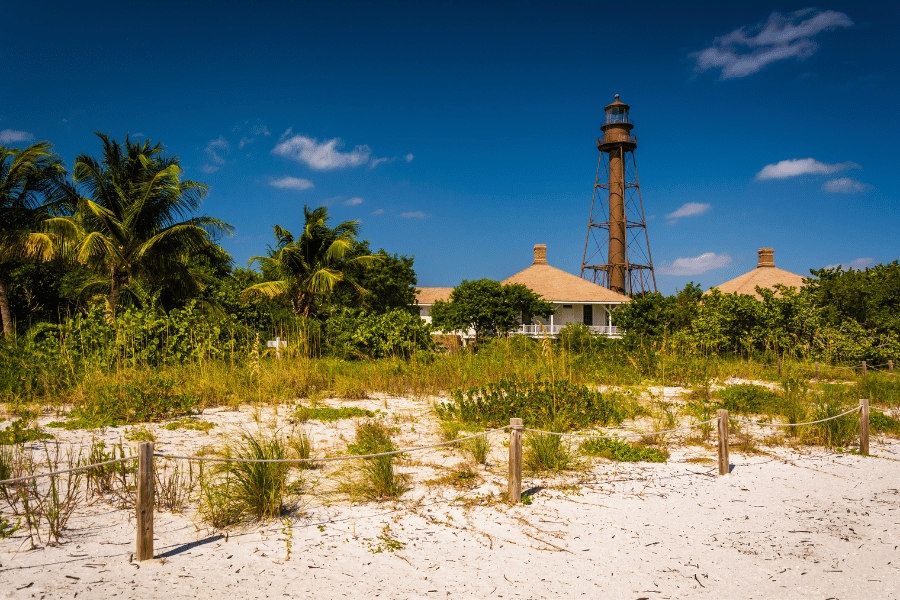 Local Favorites:
Miramar Beach
Miramar Beach is located a few miles from Destin, but they have different zip codes. People often confuse Miramar Beach with Miramar, Florida. They are 450 miles apart from each other and are not in the same town or area. Miramar is in South Florida, and Miramar Beach is in the northern part of Florida.
Miramar Beach has the most fantastic scenery on the Gulf of Mexico. The atmosphere of Miramar Beach is like experiencing what a small beach town would feel like in your childhood. You can experience the classical coastal feel with Miramar Beach's scenic beach roads, surf shops, beachfront homes, and more!
Local Favorites:
Fort Walton Beach
Fort Walton Beach can be found in Destin, Florida. This beach is a perfect spot for families if you are considering moving to a beach area or visiting for a family vacation. Fort Walton Beach is a touristy destination known for its beautiful wide beaches. 
Fort Walton Beach was founded in 1937 and had a small-town feel, but it also feels like an urban city. The area has tons of history dating back 14,000 years! This town has so much to do, and it is a perfect place if you want to visit or relocate near Destin. 
Local Favorites: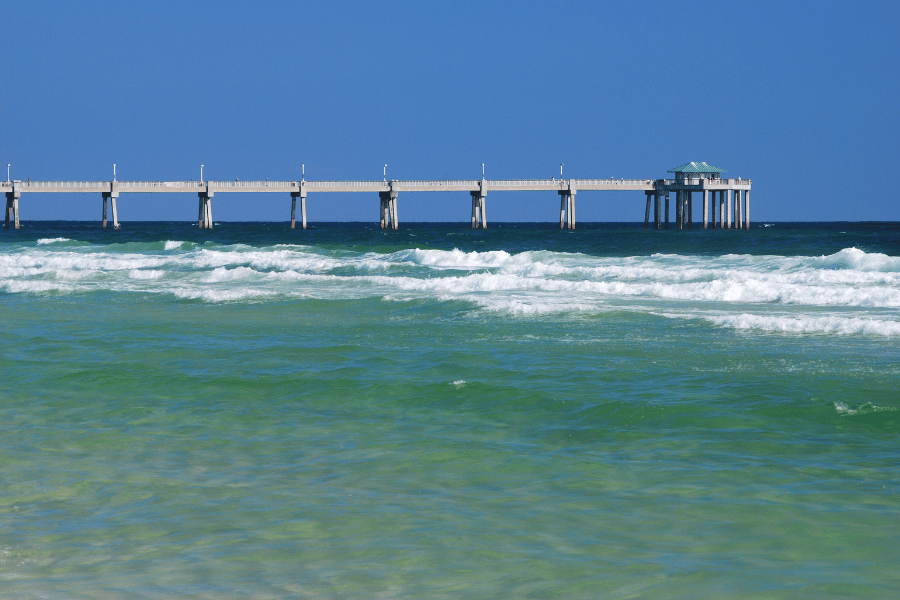 St. George Island
If you are looking for a small, unique beach, St. George Island is the place for you. This beach is way less crowded than any beach on this guide. It is only home to 972 residents, which makes it the 773rd most populated city in Florida out of 950.
St. George Island is not populated because it is not home to any prominent hotel names or substantial tourist attractions like most other beaches in Florida. This Island is the perfect destination if you want a more relaxed atmosphere.
However, St. George Island is home to some of the most famous people! These celebrities have their vacation homes right on the Island. Walter T.S. Widener, Jimmy Buffet, and Hank William Jr.'s homes can be found. Other celebrities that frequently visit the Island are Kid Rock and Angelina Jolie.
Local Favorites:
Naples
Naples is known to be one of the wealthiest cities in Florida. It is home to more than 19,000 residents with a median household income of over $100,000. Not only is it a prosperous city, but it is a beautiful beach town as well. 
Naples has some of the prettiest beaches that people travel from all over the world to experience. It is located on the Gulf of Mexico, with soft white sand and insanely clear waters. 
Naples is a popular place to move to and for tourists to visit because of its high-end shopping, an abundance of golf courses, and pristine beaches! 
Local Favorites:
Amelia Island
Amelia Island is located in the Northern part of Florida on the east coast. People tend to lean towards Amelia Island for visiting or relocating because it doesn't have the oppressive heat like southern Florida! 
Amelia Island is 13 miles of beautiful beaches. These beaches are less crowded than the other famous islands in the area. Not only do they have incredible beaches for relaxing, but they also have fun activities throughout the Island.
From five-star restaurants to family-friendly activities, Amelia Island has everything for you to enjoy what this town offers. They also have the Amelia Island Chamber Music Festival all season long!
Local Favorites:
St. Petersburg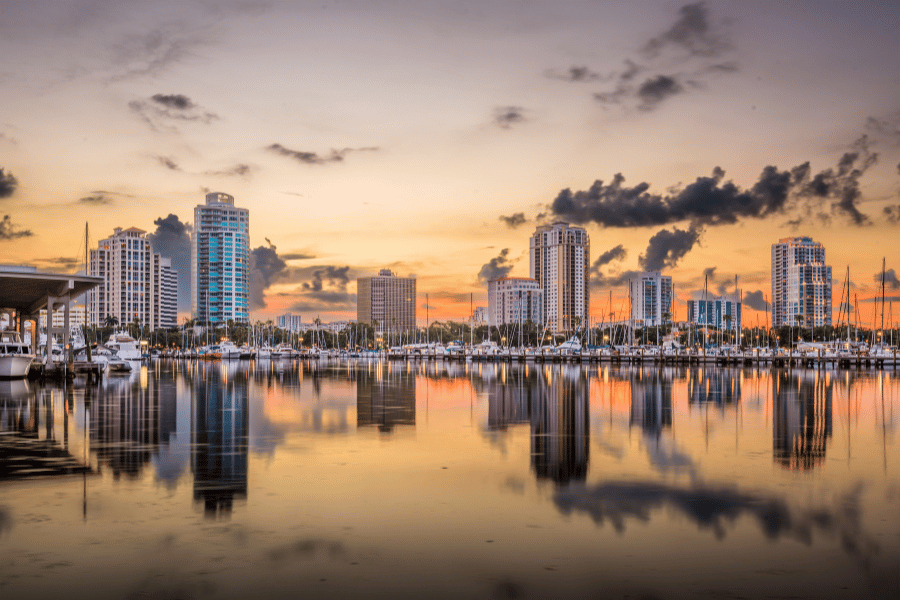 St. Petersburg, also known as St. Pete, is a highly-ranked beach town that has become very popular among those considering moving to Florida. It is located on the Gulf of Mexico near Tampa and Clearwater, well-known beach cities. 
St. Petersburg has a vibrant downtown to explore and enjoy gorgeous beaches. It used to be where people would retire, but now St. Petersburg has grown and attracts young professionals moving to the area. 
Local Favorites:
Best Beaches in Florida - Our Last Words
In reality, whichever beach you may choose to visit or move to, you will be greeted with a fantastic atmosphere and fun things to do in and around the beach towns. Some beaches are more relaxed and calm, and some are touristy beaches. After reading this guide, you can decide which area suits your liking better! 
Florida has so much to offer to its visitors and residents. Because of the warm atmosphere in Florida almost year-round, having access to a beach to sunbathe or enjoy water activities can be beneficial! 
If you, or anyone you know, are considering moving to Florida, contact us to connect with a local Real Estate Specialist! They are there to answer any questions and help you with the buying and selling process.

Find your new home
Search real estate and homes for sale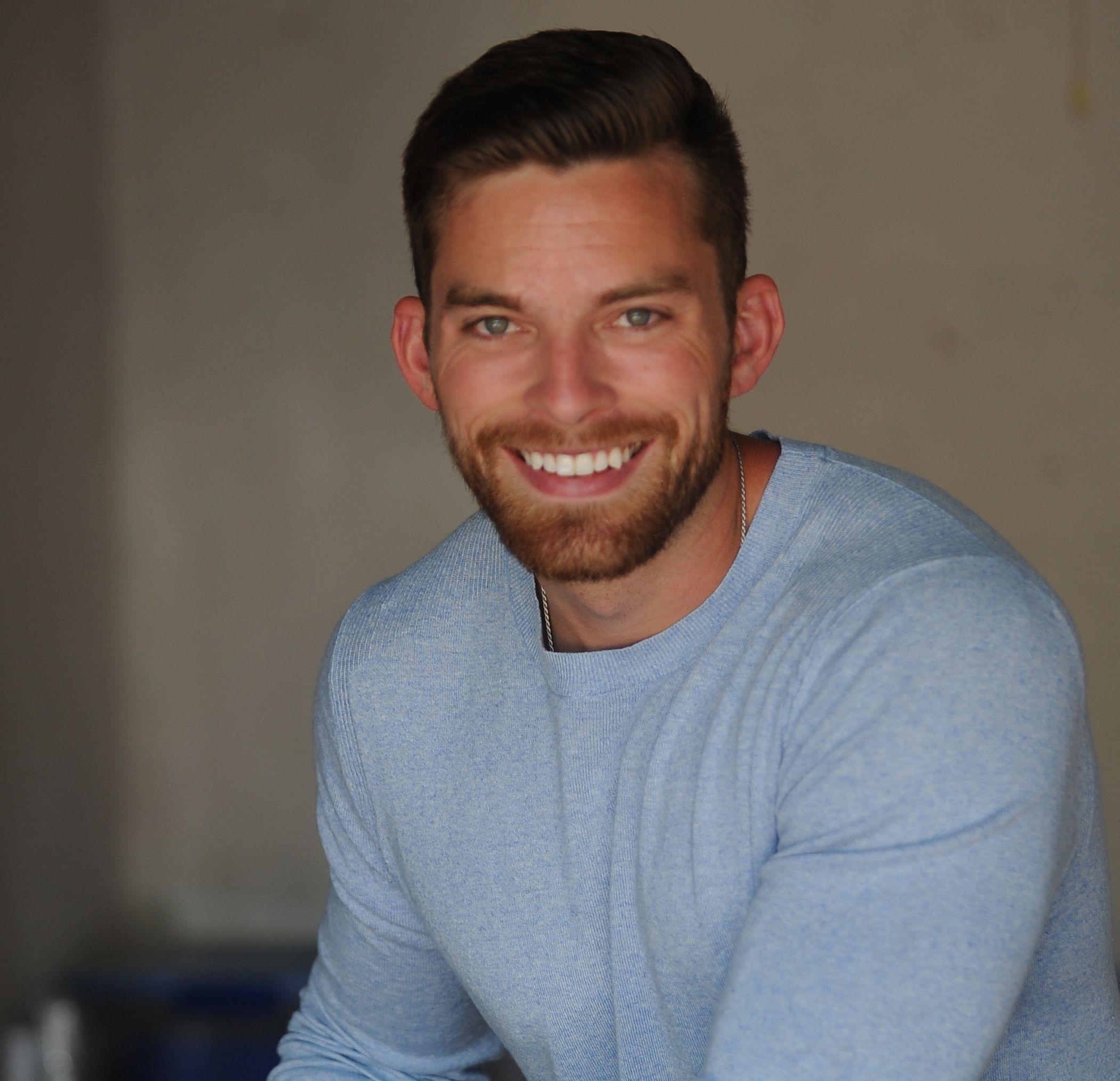 Ryan Fitzgerald
Hi there! My name is Ryan Fitzgerald, and I am a REALTOR®. My goal is to help you learn more about real estate through our Real Estate Blog! Hopefully, you enjoyed the above blog post and it found a way to provide help or value to you. When you're ready to buy or sell a home of your own let us know here. Please feel free to join the conversation by dropping us a comment below.