10 Things to Know BEFORE Moving to St. Petersburg, FL
Living in St. Petersburg, FL
Moving to St. Petersburg, Florida? Here is what it is like living in St. Petersburg!
Are you moving to St. Petersburg, Florida? Also referred to as St. Pete, the city is nestled between the blue waters of the Gulf of Mexico and Tampa Bay. Considered a great place to live, the area is popular for boating, fishing, golfing, and other watersports. Compared to living in the neighboring city of Tampa, St. Petersburg has a better atmosphere in terms of nightlife, restaurants, and its close proximity to beaches. Smaller than Tampa, the city provides residents with a good mixture of urban and suburban living.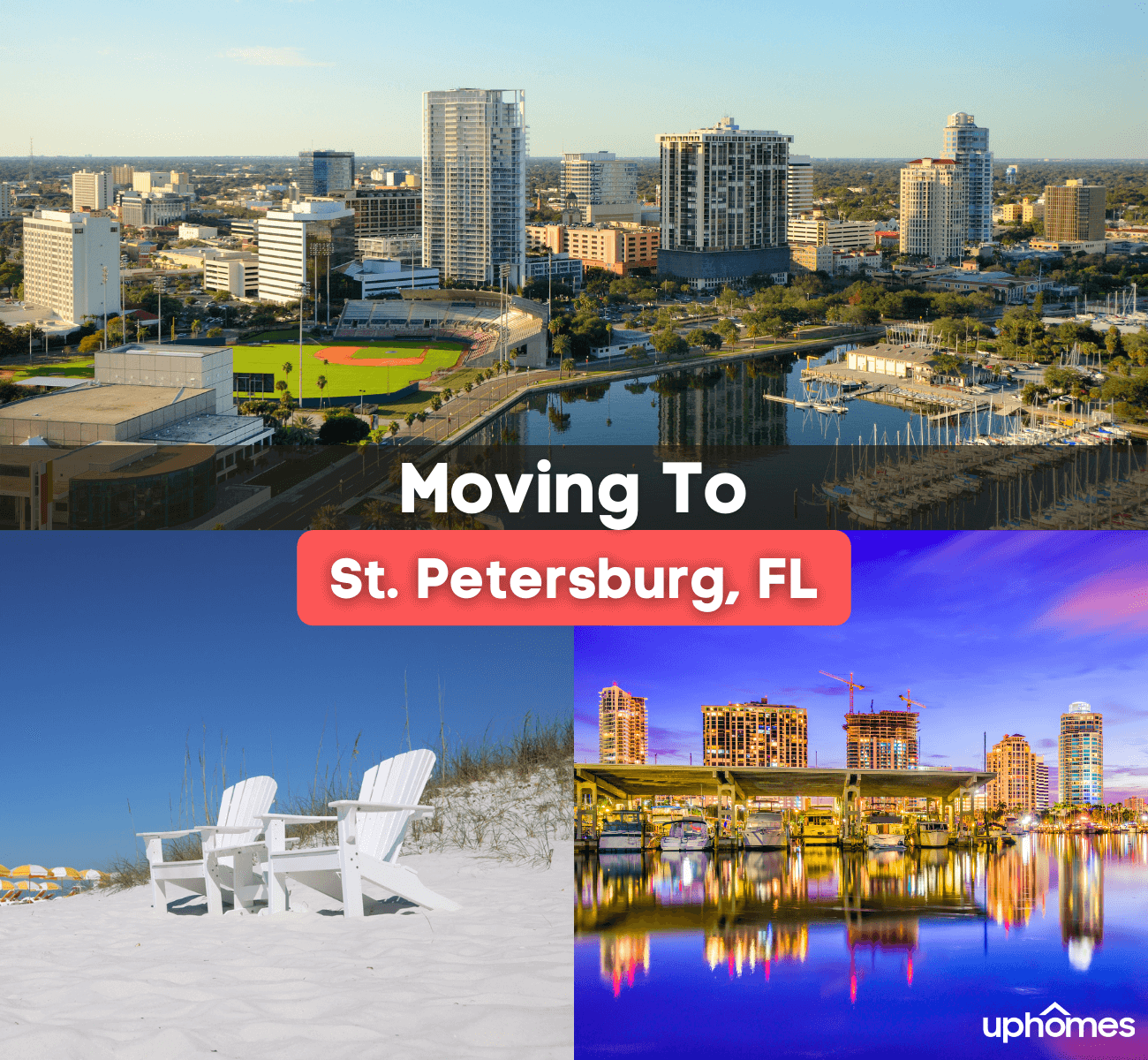 Known for its warm weather and humid subtropical climate, St. Pete is also nicknamed "Sunshine City" for holding the world record of "most consecutive days of sunshine" at 768 continuous days. So if you are sick of rainy weather and want to live by the coast, this might just be the city for you. Read on to learn more about the 10 Things to Know BEFORE Moving to St. Petersburg, Florida!    
What Should You Know About Living in St. Petersburg? 
Affordable cost of living. 
While you might think living oceanside in this vibrant city would be expensive, living in St. Petersburg is actually very affordable. In fact, housing expenses are 29% lower than the national average and 7% lower than the Florida average! So when you are looking at homes, you will be able to find gorgeous real estate that is reasonably priced. Plus, one of the many benefits of moving to Florida is the no-state income tax. Living in a state with no income tax can add up to be a huge advantage. All of this monthly income saved can be used towards buying your dream home in your new city. Cheaper than living in Tampa, an average annual salary of $77,000 is suggested to live comfortably. Accommodations, restaurants, and even entertainment are considered less expensive than in other similar cities.
Thriving job market.
If you are moving to St. Petersburg in search of a job then you will not be looking for long. With a current unemployment rate of 4.6%, St. Petersburg is one of the best places to live and find a job both in Florida and nationwide. Over the last year, the city has seen the job market increase by 2.3% and future job growth over the next 10 years is predicted to reach 42%. Ranked higher than any other Florida city in terms of having the best job market, St. Petersburg is thriving.
Home to multiple Fortune 500 companies have the opportunity to work at companies such as Raymond James, Jabil, HSN, Tech Data, and Wellcare Health Plans which are all headquartered here. Financial services, healthcare, and data analytics are all leading industries in the area. For opportunities in healthcare, Tampa General Hospital, Kindred Hospital Bay Area - St. Petersburg, and Bayfront Health are all top-rated.
St. Pete is a green city.
Did you know that St. Petersburg is the first designated green city in the state of Florida? Dedicated to sustainability and green living, the city has made a transition to clean and renewable energy. While there may still be some kinks in the sustainable armor, the goal towards complete sustainable living is not far off for St. Petersburg residents. With added programs aimed towards water conservation, earth-friendly recycling programs, the preservation of estuaries, planting more trees, and the utilization of fuel-efficient technologies are pushing the city in the right direction. Becoming a model for other cities, St. Petersburg is inspiring others in the quest towards environmentally friendly living and the sustainable movement.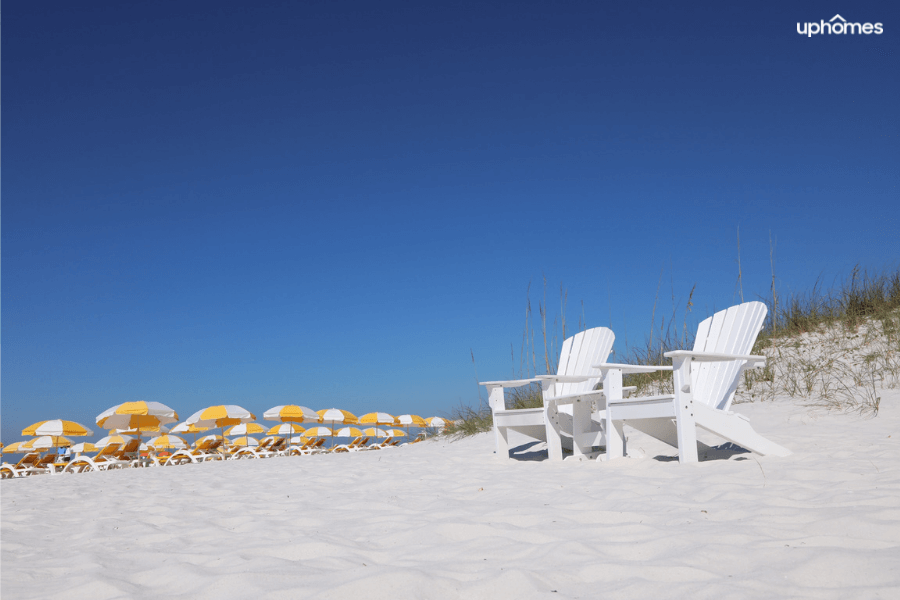 There are tons of beaches.
Home to 35 miles of the best beaches in America, St. Petersburg is known for its beautiful clear waters and white fine sandy beaches. In fact, three beaches in St. Petersburg made it to the top of the Tripadvisor Best U.S. Beaches list. Since practically every day is sunny, spend your afternoons and weekends soaking up the sun rays oceanside. Recognized as one of the top beaches in the country, St. Pete Beach attracts thousands of tourists each year. Set on a barrier island west of the city, the beach is lined with boutique shops, a variety of dining options, and watersports for the whole family. With notoriously calm waters, learn how to kayak or paddleboard.
Clearwater Beach is another local and tourist favorite famous for its quartz white sugar-sand beaches and crystal clear emerald waters. Picture perfect, spending the day at this beach is a bucket list item. You will probably spot some dolphins and make sure to stick around for the breathtaking sunset views. Located a bridge away from Clearwater Beach, head to the beaches of Sand Key. Providing amazing views of the Gulf of Mexico, there is no better way to relax than on this island. 
For more information regarding the beaches of St. Petersburg, Florida, click here.
St. Pete is easily accessible. 
Since St. Petersburg was designed in a grid format, the city is very easy to navigate and get around. Located right next to Interstate 75 and Interstate 275, have easy access to other parts of the city and the rest of the Gulf Coast. The St. Pete-Clearwater International Airport is also close by for frequent and international travelers. Only a 35-minute drive to Tampa, and two and a half-hour drive to Orlando, St. Petersburg is in a great location.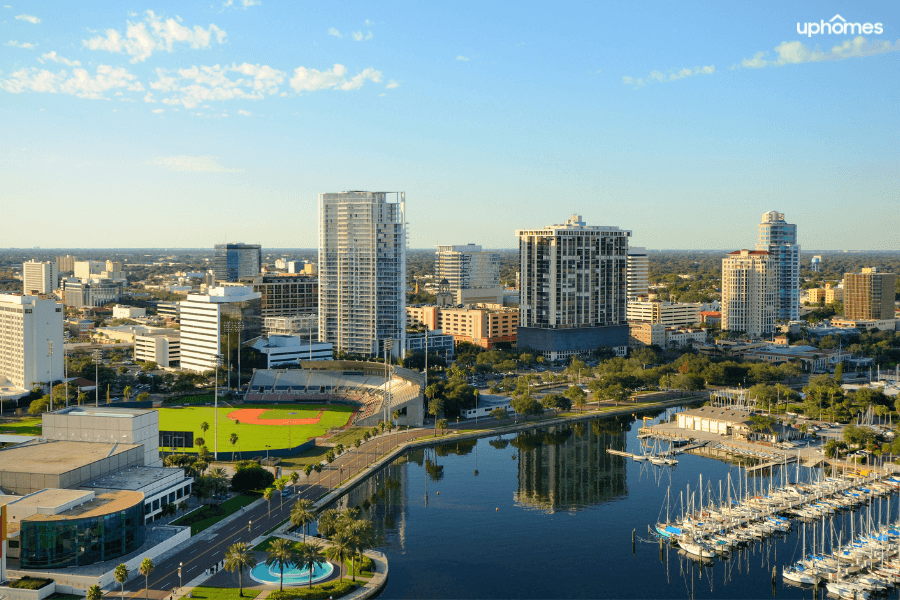 Sports are a way of life.
The locals in St. Petersburg live and breathe sports. Supporting teams in the Tampa Bay area, there is a team for practically every sport to cheer for. Get rowdy and cheer on the professional soccer team the Tampa Bay Rowdies at the Al Lang Stadium. Or head out to Tropicana Field and root for the Tampa Bay Rays Major League Baseball team. For hockey fans, the 2020 Stanley Cup champions, the Tampa Bay Lightning, play at Amalie Arena. Or attend the annual Gasparilla Bowl in December and cheer on the Tampa Bay Buccaneers which are part of the National Football League. Whether you actually know the rules or not, gathering with friends and supporting the city teams are a St. Petersburg pastime.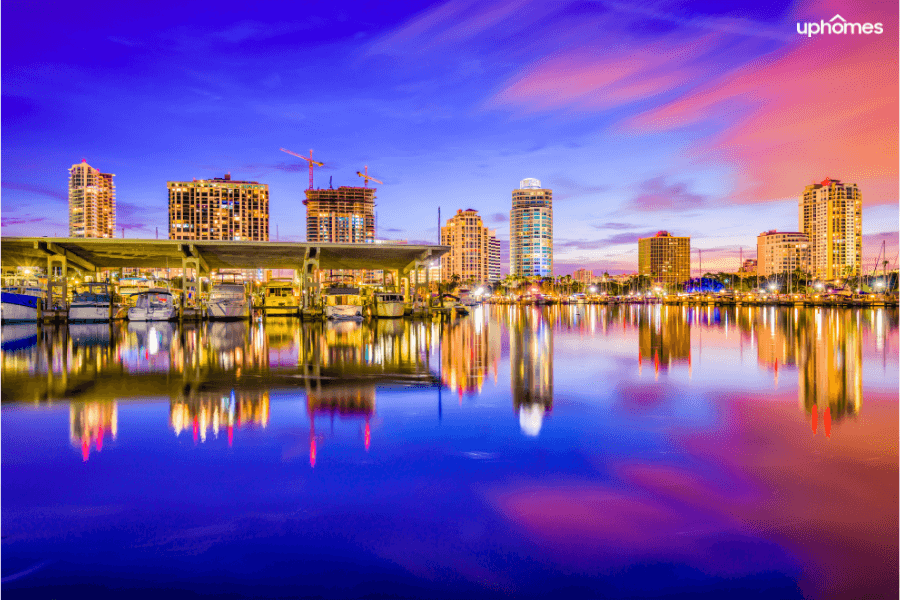 Adventure outdoors.
Living in St. Petersburg means staying active and getting outside. On the days that you are not at the beach, check out one of the 150 parks that the city has to offer. Whether you want to walk, jog, or run with your dog, there is a trail and a park for that. With over 40 miles of trails specifically created for biking, riding your bike in the perfect hot weather has become a local favorite activity. The city has also created more than 130 miles of bike lanes further encouraging residents to spend time outdoors. With miles of kayaking and paddleboarding trails through the water and mangroves, discover hidden nature preserves. Spot beautiful wildlife and go fishing as you explore the area.
Check out these local parks and nature preserves in St. Petersburg!
St. Pete is a foodie destination.
While it may not be officially on the map as a foodie destination and hotspot, the culinary scene in St. Petersburg simply does not get enough credit. Recognized for its freshly caught Gulf Coast seafood and internationally influenced flavors, the culinary scene in St. Petersburg may be underrated but is slowly gaining traction. With new dining options popping up all over the city there is no shortage of beachy cafes or alfresco eateries. From hip brunch spots to award-winning street fare, see for yourself why dining out in the city is an experience all in itself. 
Check out these local favorite foodie destinations in St. Petersburg! 
The locals love dogs.
Are you moving with your dog? Then you are in luck! St. Petersburg is one of the best cities in the United States for pets. Encouraging local businesses to be pet friendly, be able to take your furry friend all over the city. Instead of having them sit at home alone while you go out on the town, bring your dog to The Dog Bar. This off-leash dog park and full-service bar is a cool concept for dog owners. Sip on craft beer and cocktails during happy hour while your dog runs around and meets new friends.
Or head to favorites such as The Sweet Sage Cafe which happens to have its own separate dog-friendly menu. Doggy dishes include the "Beagle" which is a bagel with cream cheese or the "These Paws are Made for Walking" toast with peanut butter. Most if not all restaurants and bars have dog-friendly patios so why not bring your furry friend along for an adventure. With a multitude of dog parks and dog-friendly beaches, your pup will love St. Petersburg just as much as you will.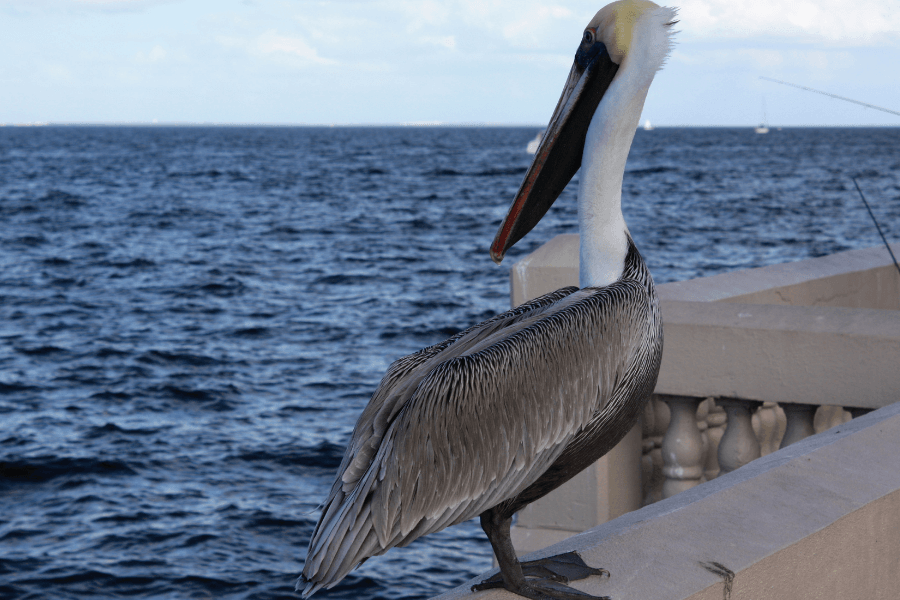 There is an event for practically everything. 
You will never be bored when living in St. Petersburg, Florida. Celebrating local restaurants, breweries, boutiques, and small businesses, the city hosts annual events and festivals that bring the city together. In fact, there always seems to be an event going on. No matter what you are interested in or how you like to spend your time, there is probably a festival for that.
Check out these annual events and festivals in St. Petersburg!
Moving to St. Petersburg, FL - The Bottom Line
Prized for its safety, natural beauty, and upscale environment, it is no wonder why over 263,000 people call St. Petersburg, Florida home. Celebrities even love the city too. Famous names from Hulk Hogan to Derek Jeter are said to have houses in the Tampa Bay and St. Petersburg area. Offering residents a small-town feel in a large city, enjoy fantastic amenities at your fingertips.
Great for families and young professionals, St. Petersburg definitely provides a unique way of living. If you are moving to the area, our experienced and knowledgeable Realty Specialists are here to help you find your dream home. By narrowing down where you should and should not live in St. Petersburg, our team hopes to make your move to the area as stress-free as possible. Contact us today to find your future home in St. Petersburg, Florida!
#blog-moving-florida-cta#

Find your new home
Search real estate and homes for sale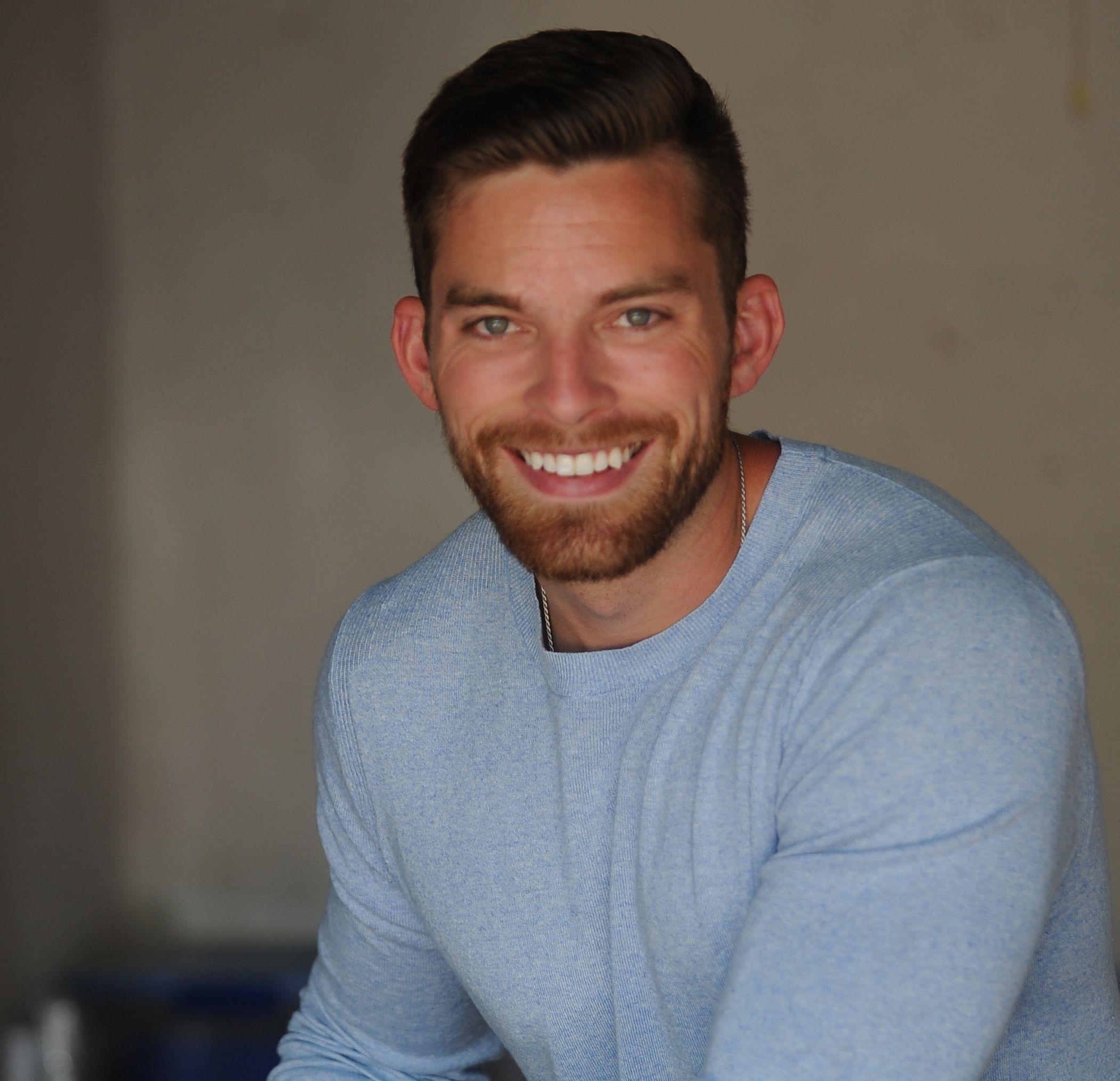 Ryan Fitzgerald
Hi there! My name is Ryan Fitzgerald, and I am a REALTOR®. My goal is to help you learn more about real estate through our Real Estate Blog! Hopefully, you enjoyed the above blog post and it found a way to provide help or value to you. When you're ready to buy or sell a home of your own let us know here. Please feel free to join the conversation by dropping us a comment below.