7 Things To Know BEFORE Moving to Palm Beach, FL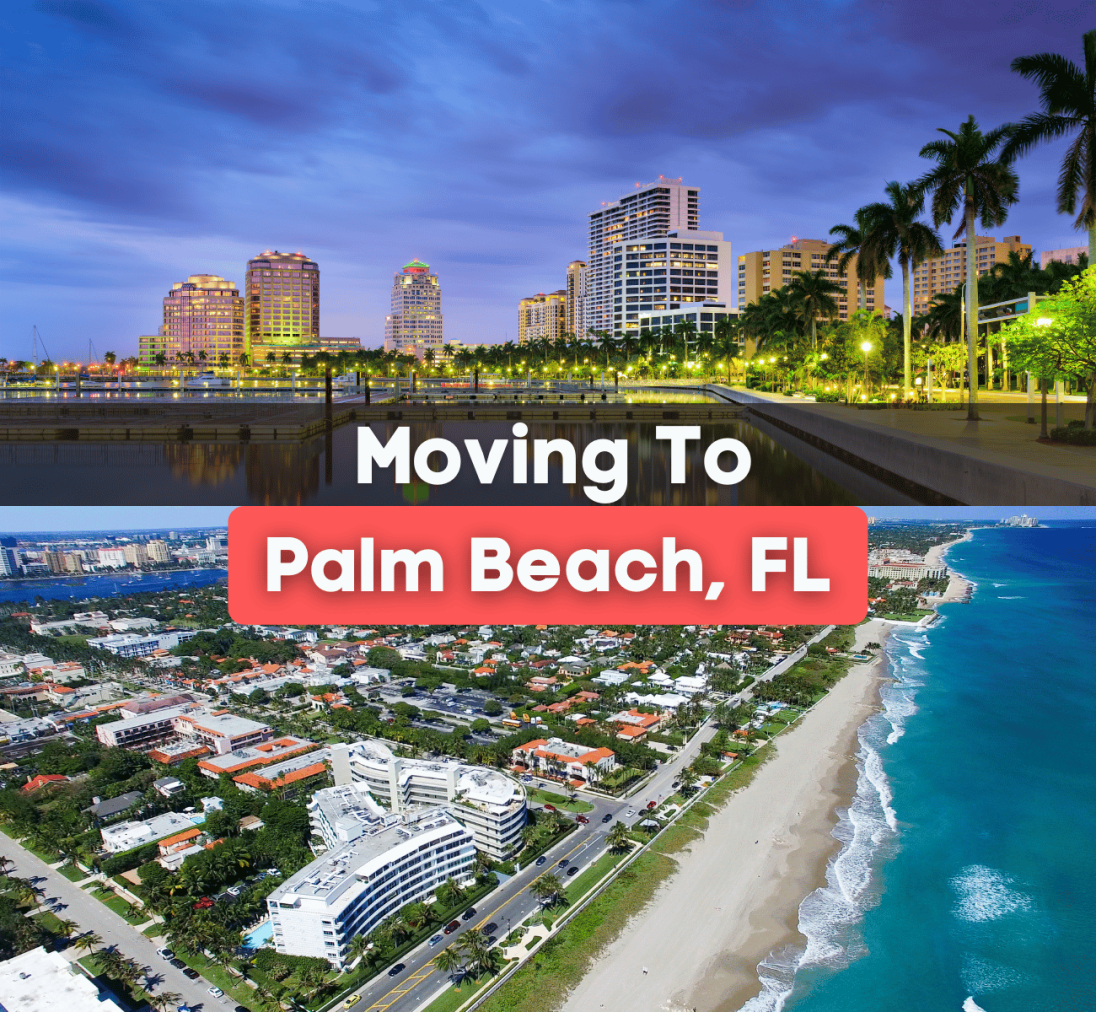 Living in Palm Beach 
Are you moving to Palm Beach, FL, and want to learn more about the area? Make sure you know these seven things about living in Palm Beach! 
Palm Beach is a great place to live. Known for its dazzling beaches, beachfront estates, upscale boutiques, legendary resorts, excellent public schools, and many things to do for all ages, it is no wonder that Palm Beach is such a popular destination.
Located in South Florida and separated from the mainland by the Lake Worth Lagoon, this small town with a population of 9,251 is diverse in landscape, activities, cuisine, and people. With beautiful weather year-round, streets lined with towering palm trees, and crystal clear waters shimmering past the sandy beaches, it's hard not to fall in love and want to move here.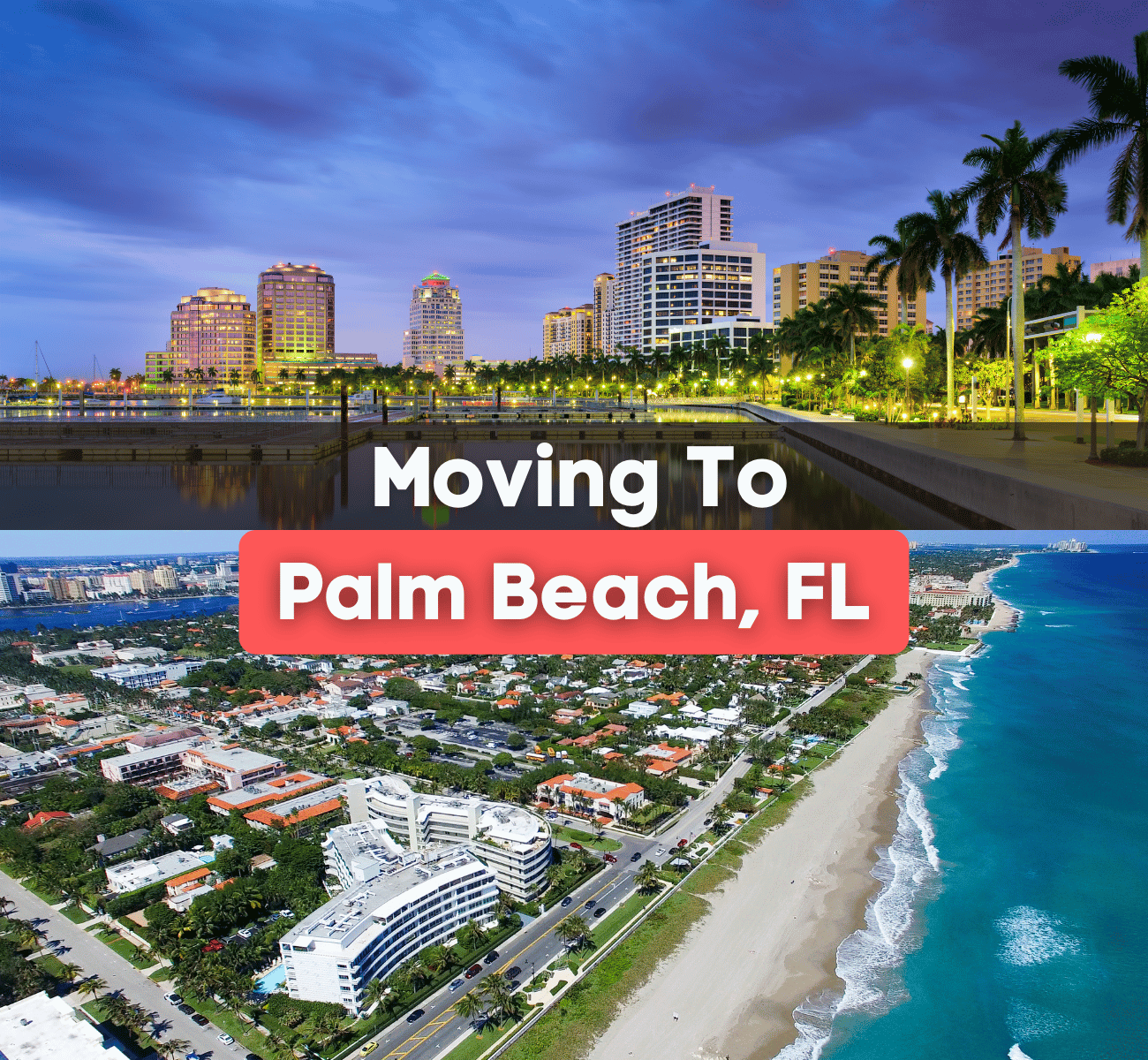 Considered to be one of the best places to live in Florida, residents that live in Palm Beach are pretty laid back and spend their days golfing on some of the best courses in the nation, laying out, swimming, and surfing at the many beaches, or sparking their creativity by exploring the many art museums and galleries. 
Once a prevalent location for wealthy individuals to vacation amongst the fancy hotels and resorts built mainly by Henry Flagler, this area is now commonplace for retirees and wealthy families to want to move to. Before moving to Palm Beach, please read below to learn more about what it is like to live there! 
Here are the things that you should know about Palm Beach! 
Cost of Living
It doesn't come as a surprise that living in a secluded beach town with dazzling beaches and a flourishing community will cost a lot. The median home value in Palm Beach is around $1.8 million, with the world's largest concentration of preserved mid-century modern architecture. Ranging from resort-style apartments to three-story beach houses, the cost of living in Palm Beach is 96% higher than the Florida average. 
The median household income in Palm Beach is around $169k, making it one of the wealthiest areas in Florida and the entire country. So, the people moving here are different from those who typically worry about the cost of things. Not only is housing expensive, but food, transportation, and the overall cost of goods are also much higher here. 
Another aspect to consider when purchasing a home is the house protection costs for flooding and tropical storms. If you want the joys of a beachfront estate, you will want to protect it. With the threat of hurricanes and other tropical storms, many homeowners choose to either elevate their home on stilts or purchase weather protection insurance which is separate from overall home insurance. The costs of these plans or additions to the house can add up quickly, and your home can quickly increase over the initial overall cost.
If you want extra protection in your home, you can also purchase hurricane-proof doors and windows to decrease the chance of damage. But, the cost of all this protection is much more than what people pay for owning a home away from the water. So, before you purchase your dream beach house, know the cost of living here.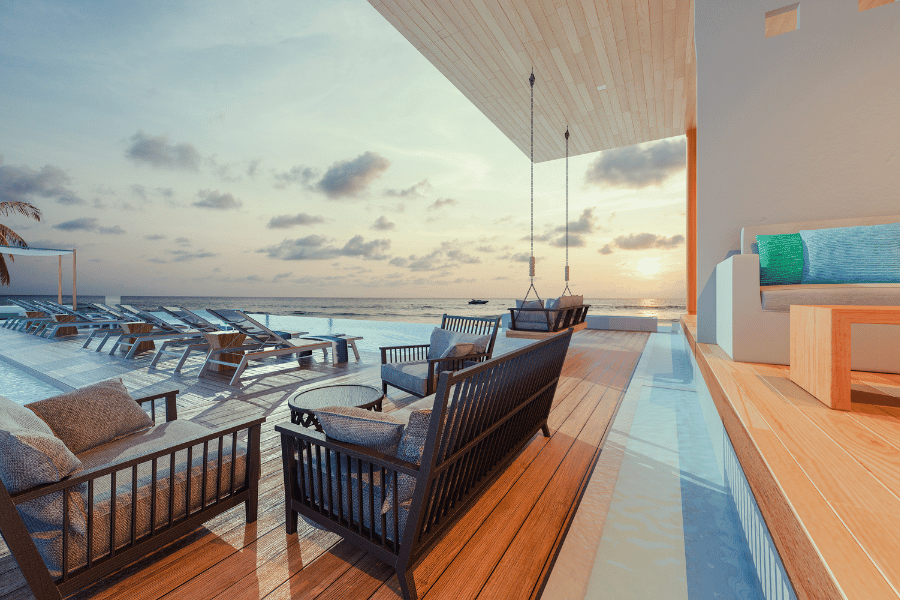 Weather 
One of the biggest draws people have to Palm Beach is its weather. This Island is known for having perfect weather all year round, making it a paradise. The summers are known to be hot, wet, and mostly cloudy, with the winters remaining a comfortable temperature but slightly windier. Over the entire year, the temperature rarely goes below 42 degrees or over 92 degrees, making it outdoor weather every day. It is no wonder why so many golf courses and beach businesses do so exceptionally well here. 
Although the weather is pretty sunny and a perfect range between 50-80 degrees depending upon the month, something that you do have to look out for when living in Palm Beach is hurricane season. Hurricane season lasts from June 1st to November 30th and poses a threat to the town each year. The city falls in a Category two Hurricane Evacuation zone, meaning all residents must evacuate when a hurricane over category two is expected. Given its location on the south tip of Florida and facing the Atlantic Ocean's large body, most large storms significantly affect this land with sometimes severe damage. So, before moving here, please ensure you know how to prepare for a hurricane and look out for any predicted ones above category two during the season. 
Culinary Scene 
With such a vibrant community and influx of tourists each year, the culinary scene in Palm Beach is both diverse and thriving. From fresh-caught seafood dishes to Michelin-star French food, you can find various cuisines and unique atmospheres along the Island. Living right on the water provides the convenience of being near some of the freshest seafood, with some of the best oysters, clams, shrimp, and a variety of fish being caught daily. Whether you are craving a dish from a local chef or want to pick up some fresh ingredients from one of the local markets, this is one of the top places to get your hands on some of the freshest catches. 
Check out some of the favorite local restaurants in Palm Beach below! 
Local Favorites 
Beaches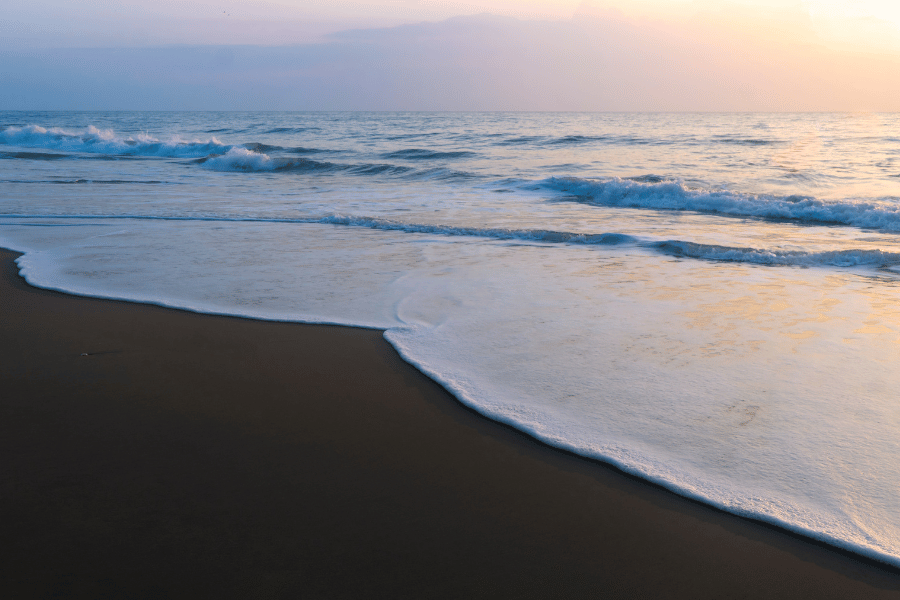 Florida is known for its soft white sandy beaches, warm weather, and crystal clear waters. Palm Beach keeps up with the state's reputation with multiple beach accesses from the road where you can quickly access the water, public beach parks with boardwalks and trails amongst the trees, and famous large public beaches with sprawling sand and surfing waters. Tourists and locals enjoy the beaches year-round, making it a popular beach location and attraction. Check out the best beaches in Palm Beach below! 
Best Beaches 
Things to do 
Palm Beach is a fantastic vacation spot, a home for families, and a top retirement spot. Not as crowded as many other cities and beach towns in Florida, but it still contains many things to do and see, making it a great relaxing place to enjoy the sun and beautiful scenery.
Home to many wealthy individuals and retirees, one of the top things to do when not spending the day at the beach is to test your skill on the many top-rated golf courses offering beautiful beach views, fantastic greens, and resort-style clubhouses. You can become a member at one and become a part of the community or play as a guest at multiple. But you were golfing, and beach days aren't the only things Palm Beach offers. Check out some of the local favorites in Palm Beach below!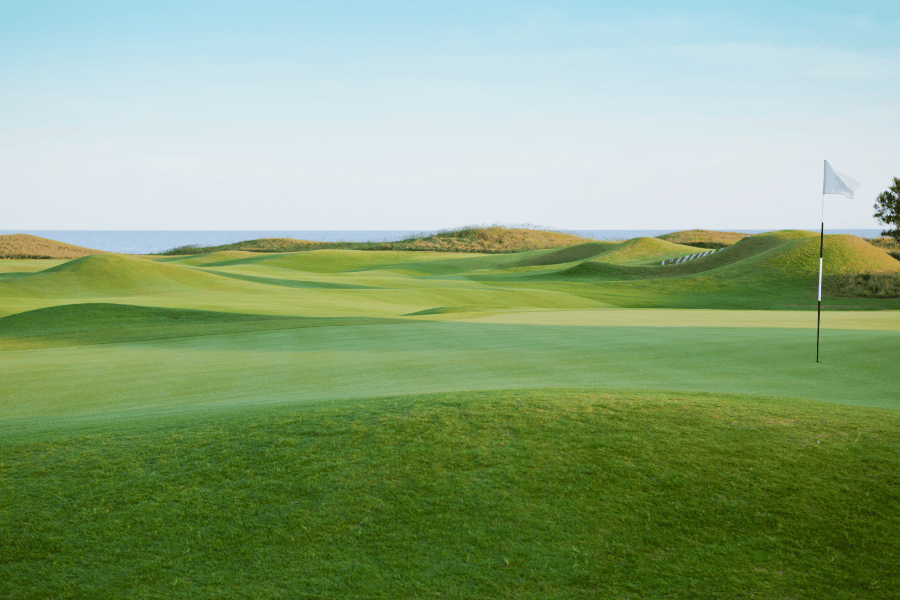 Local Favorites
Nightlife 
Known as more of a posh beach town with many of its residents being families and retirees, it is no surprise that the nightlife in Palm Beach, compared to other Florida cities, is much calmer, containing fancy cocktail lounges and wine bars instead of night clubs and oversized bars. The residents here are seen sipping a cocktail after a long round of golf or pairing excellent wines with tapas instead of dancing the night away. 
But, if you want to escape the small community for a night and have a crazy, fun night out, you only have to cross the water to West Palm Beach! Nightlife in West Palm Beach is magical, with nightclubs, beach bars, packed restaurants, rooftop lounges, and various bars. Arguably one of the top places to be after the sun goes down in Florida, West Palm Beach has a diverse crowd of people of all ages looking for an exciting night out. So, if you are looking for exciting nightlife, you can look closely. Living in Palm Beach provides you with safe and quiet neighborhoods but easy access to the active nightlife scene just a short drive away, giving you the best of both worlds!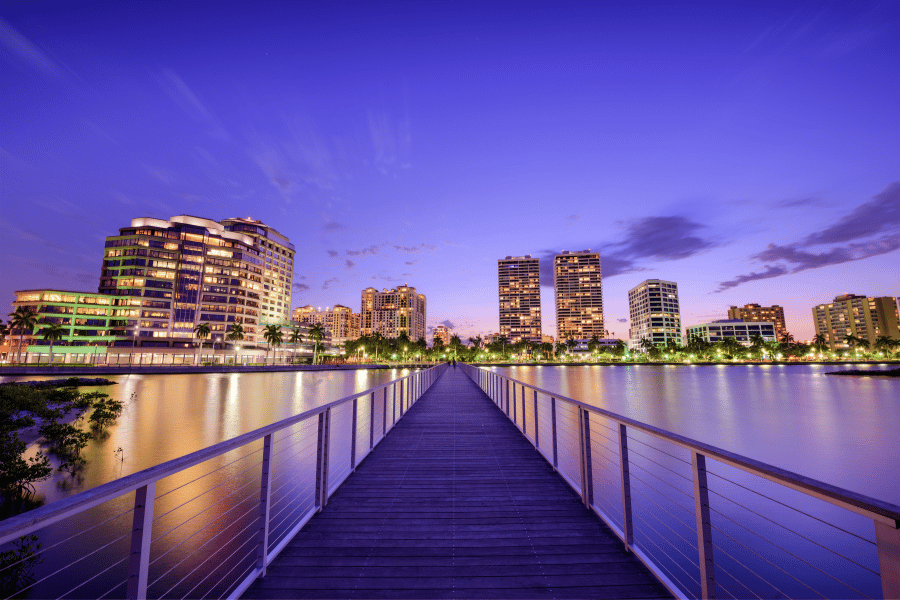 Demographics 
Palm Beach is a diverse area in both ethnic groups and ages. With a large draw of retirees with beautiful golf courses, beautiful beaches and weather, and retirement communities and housing, there is a large influx of older individuals mixed with families with children. 
The five largest ethnic groups in Palm Beach county are 53.9% White (non-Hispanic), 18.2% Black or African American, 15.9% White (Hispanic), 3.58% Hispanic, and 2.73% Asian. Many people who move here are from other large cities in the U.S. or beach towns but are looking for a more relaxed area with access to upscale dining and shopping areas among beautiful parks and housing options. 
Another draw to the town is the number of retirement communities and living centers located within the area. The median age in Palm Beach is 69 yr, making 29% of the population 65 years or older. The lack of younger adults is primarily due to the cost of living here, driving out the more youthful people with lower median incomes. But, even though there is an older population here, there isn't a lack of activities and vibrancy in the town. 
Pros and Cons of Living in Palm Beach, FL 
Pros
Great weather year-round 
Clean sandy beaches 
Laid-back environment
Top-rated Public Schools 
Cons 
Expensive 
Lots of tourists and retirees 
Located in a hurricane zone
Moving to Palm Beach, FL-Final Thoughts 
Palm Beach, FL, is a picture-perfect place to live if you can afford the homes and overall cost of living here. With world-known golf courses, award-winning beaches, top-rated schools, diverse dining options, and upscale shopping, there is something for anyone and everyone. If you want to live in your own full-time resort year-round while having a vibrant and close-knit community around you, Palm Beach is for you. 
Check out our other local area guides, including moving to Florida, moving to Miami, moving to Orlando, moving to Tampa, moving to Fort Myers, and moving to Naples! 
If you or anyone you know is moving to Palm Beach, FL, contact us today to be connected with one of our Realty Specialists. We are here to help you find your dream home! 

Find your new home
Search real estate and homes for sale