7 Best Neighborhoods in Melbourne, FL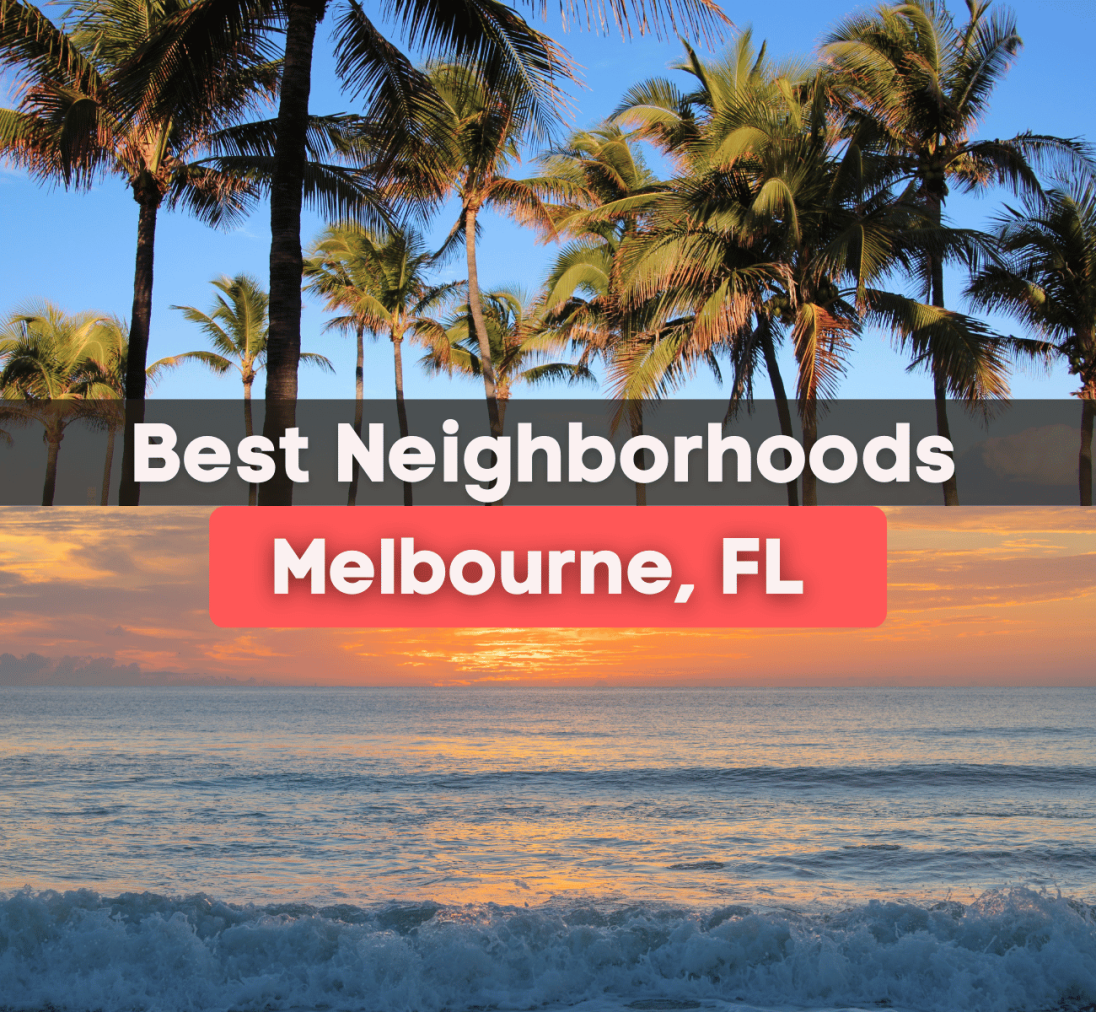 Best Places to Live in Melbourne 
Are you searching for the best neighborhoods in Melbourne, FL? Find the best places to live in Melbourne below, with local favorites!  
Melbourne is located in central Florida, southeast of Orlando, with the Indian River bordering its east side. With 85,064 residents, it is a reasonably large city known for its vibrant arts district, family-friendly beaches, charming downtown, and affordable housing. 
With multiple different types and styles of housing here, there is a beautiful community of young professionals, families, and retirees that live in Melbourne's many lovely neighborhoods. Whether you want to live by the water, in an inspiring arts district, in a quiet and homey area, or be in the hustle and bustle of downtown, the perfect neighborhood is waiting for you.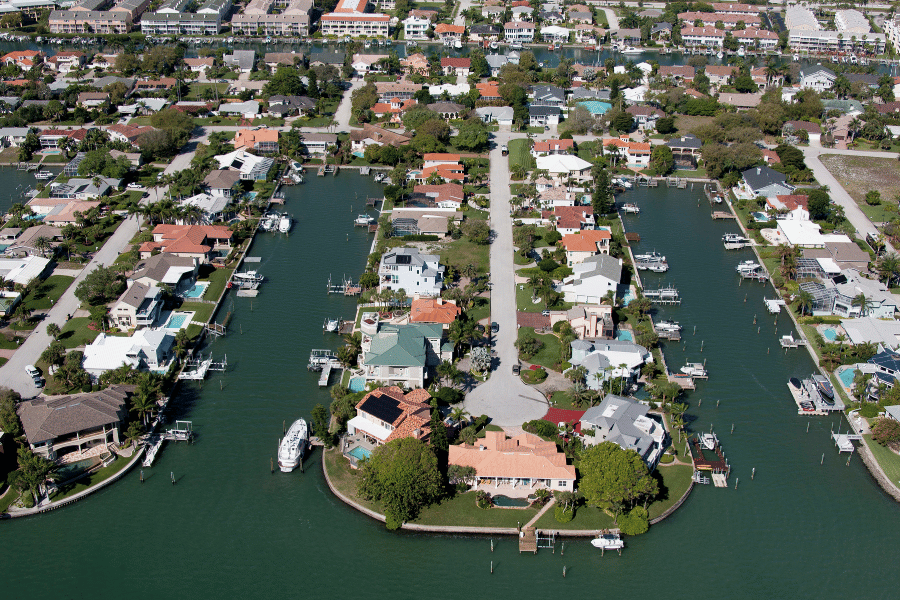 Once separated into Crane Creek and Eau Ellie, these two cities became one in 1969 after a tragic fire burned down what used to be the Crane Creek area. Now, Melbourne encapsulates the land area between Palm Shores and Palm Bay and part of the Island to the east between the Indian River and the Atlantic Ocean, offering lots of land and different landscapes. 
With many different areas to choose from, many fun things to do and see, and fantastic school districts and outdoor spaces, there is a selection of neighborhoods to choose from, depending upon your favorite. 
Please read below to learn more about some of the top neighborhoods in Melbourne, FL, and what they offer and are like. 
Check out these top places to live in Melbourne! 
Wickham Forest 
This quiet and rustic neighborhood is located in northern Melbourne, just above the Maxwell C. King Center for the performing arts and the large Wickham park. Known for its lush outdoorsy landscapes and located near many shops, restaurants, schools, and parks, this is an excellent area for those wanting some peace and quiet but still having the convenience of being near many things. 
The median home value in Wickham Forest is around $415k. Many families, retirees, or young professionals attending Eastern Florida State College or working in the area reside here with easy access to the university and the Patrick Space Force Base. This is a beautiful neighborhood for retired individuals due to being close to the largest park in town and local area golf courses such as Baytree National Golf Club. 
Lastly, for families looking to live in this neighborhood, there are some great schools within the district, including Longleaf Elementary, Sherwood Elementary, Wade Christian Academy, and Learning Forward Education Center. 
Check out some of the local favorites of things in this neighborhood below!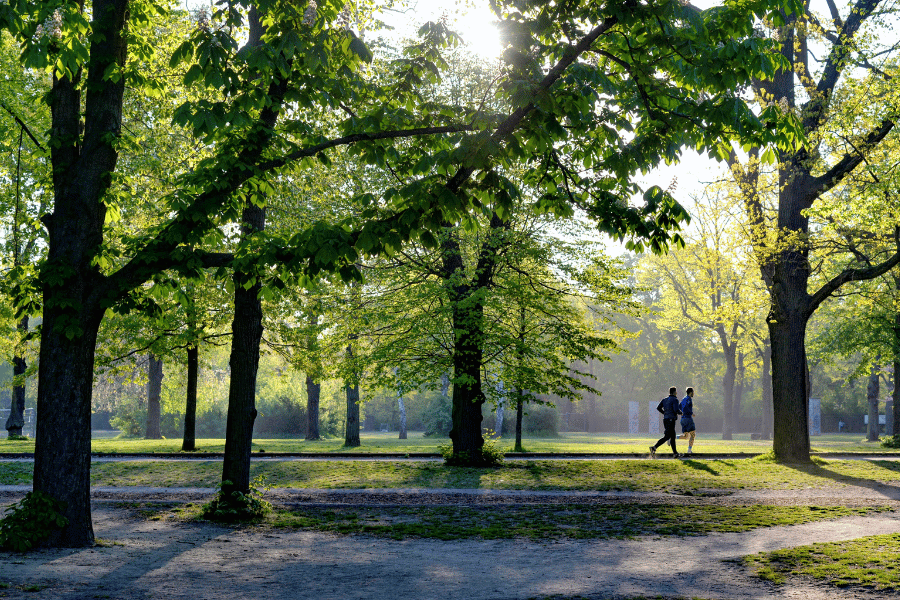 Local Favorites 
Sunwood Park
Sunwood Park is a suburban neighborhood located just North of the Eau Gallie Arts District, with the Indian River just two miles to its east. Known as more of a residential area, the neighborhood prides itself on its cleanliness and welcoming atmosphere. 
The median home value in Sunwood Park is around $250k, with most homes being single-family homes at affordable prices. The average age in this neighborhood is 45 years old, with many families choosing to reside here due to Eau Gallie Highschool and DR WJ Creel Elementary School being within the district. 
Located between the NE Dixie Highway and W Eau Gallie BLVD, living in this neighborhood also allows you to travel quickly to other areas. Check out some of the local favorites in Sunwood below! 
Local Favorites 
Ixora Park
Located just North of the Melbourne Orlando Airport, this peaceful neighborhood has a mix of more contemporary homes and some farm-style homes with one floor and an open garage. 
The median home value in Ixora Park is around $300k, making it a very affordable neighborhood and great for both families and retirees. Being close to both the airport and the downtown area, this is a convenient location to reside. 
With green grass on almost every lawn and sidewalk weaving through the neighborhood, this area is also known to be dog- and family-friendly. The schools nearby are Harbor City Elementary, Roy Allen Elementary, Melbourne Preschool, and Eau Gallie Highschool. 
If you are looking for an affordable and safe neighborhood close to the excitement of downtown and in an excellent school district, this is the neighborhood for you! Check out some of the local favorites below. 
Local Favorites 
Baymeadows 
Located just west of the large Wickham Park, this neighborhood is perfect for outdoor lovers. You have everything nearby, conveniently close to the park, restaurants, shops, and the Maxwell Performing Arts Center. 
The median home value in Baymeadows is around $400k, with homes being primarily more contemporary builds with 3-5 bedrooms and surrounded by beautiful landscaping of natural trees and green grass. 
A perfect spot for a family, with the park and community center being so close by, as well as Sherwood Elementary, Longleaf Elementary, and Wade Christian Academy. Let's look at some of the local spots in Baymeadows below. 
Local Favorites 
Leewood Forest
This neighborhood is in the middle of town, directly above W Eau Gallie Blvd. Known to be a very convenient and friendly neighborhood where individuals of all ages reside to be in the middle of everything the city has to offer. 
The median home value in Leewood Forest is around $300k, with most homes being the single floor and single-family sized. The area contains different local shops and medical buildings such as Children's Healthcare, Family Dentistry, and an Animal Specialist doctor.
With the ease of having accessible healthcare nearby and excellent schools such as Sabal Elementary, Roy Allen Elementary, and Lyndon B. Johnson Middle School, this is also a great neighborhood to raise a family. 
Let's take a look at some of the neighborhood favorites below!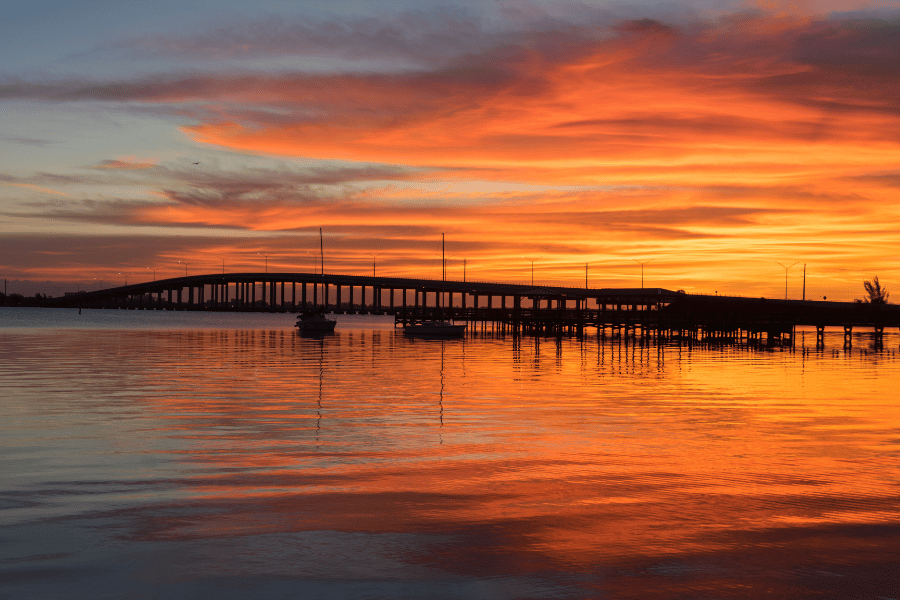 Local Favorites 
Eau Gallie 
Best known as the arts district, this area was its city from 1860-1969. Now a bright and cheerful neighborhood in the east part of town, boarding the Indian River, this area is rich in culture and history. 
Marked by the many murals on the side of buildings and many art galleries, shops, and wonderfully unique restaurants and bars, this is a great area to live if you want to feel a sense of community or are an artist yourself. 
The median home value in Eau Gallie is around $310k, with homes of their own character, from the waterfront and contemporary builds to older beach homes with a charming touch. 
Also an excellent spot for families by having access to many family-friendly activities and top-rated schools, such as Eau Gallie High School, Wavecrest Academy, Harbor City Elementary, and Verdi EcoSchool. 
Take a look at some of the local favorites in Eau Gallie below!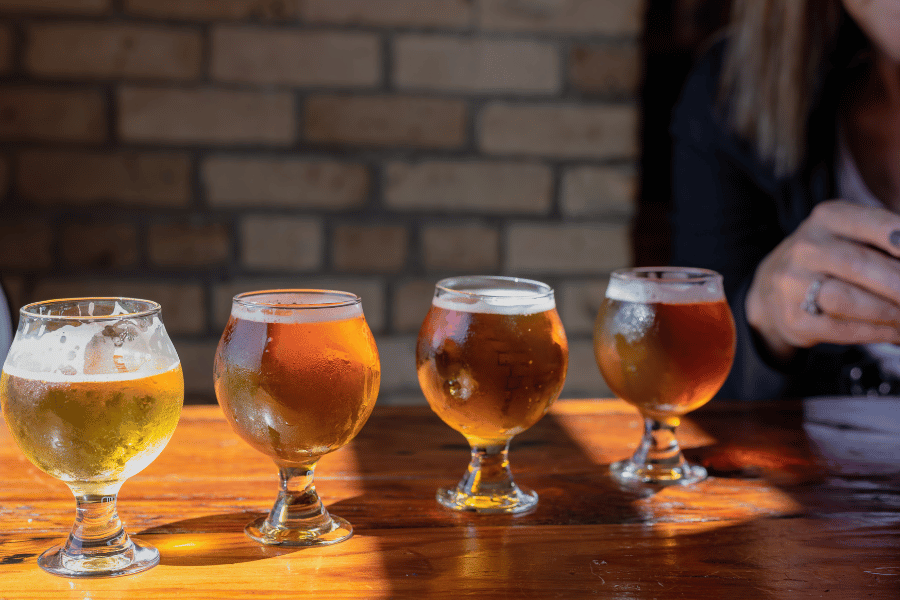 Local Favorites 
The Dunes At Oceanside Village 
This small neighborhood on the strip of land between the Indian River and the Atlantic Ocean on the east side of Melbourne is known for its beach-style living. Close to Canova Beach Park, you can access a remote public beach, stunning landscapes, and many waterfront restaurants, shops, and stores. 
The median home value in The Dunes is around $550k making it much more expensive than living in the central part of the city, but you truly get what you pay for here with stunning homes near great amenities. 
Not as great for families due to most of the school districts being on the mainland and many tourists visiting each year, this is a beautiful area for young professionals or retirees looking for an oasis in Florida in a lower price range. 
Check out some of the local favorites in this area of Melbourne below! 
Local Favorites 
Best Neighborhoods in Melbourne, FL- Final Thoughts 
Melbourne, FL, is a charming and vibrant town in central Florida, offering safe and close-knit neighborhoods and lots of fun and exciting things to do, beautiful restaurants, stunning beaches, lush outdoor recreational spaces, a colorful arts district, and beautiful schools. With a lower cost of living than the rest of Florida, finding the perfect neighborhood for you and what you want in a home is more accessible! 
If you or anyone you know would like to make this beautiful oasis a permanent stay, contact us here so we can connect you with one of our Realty Specialists.  We will work with you to find the perfect fit regardless of your budget, home preferences, and preferred neighborhood. 
For more information about moving, the best places to live, and things to do, refer to our other local area guides below! 

Find your new home
Search real estate and homes for sale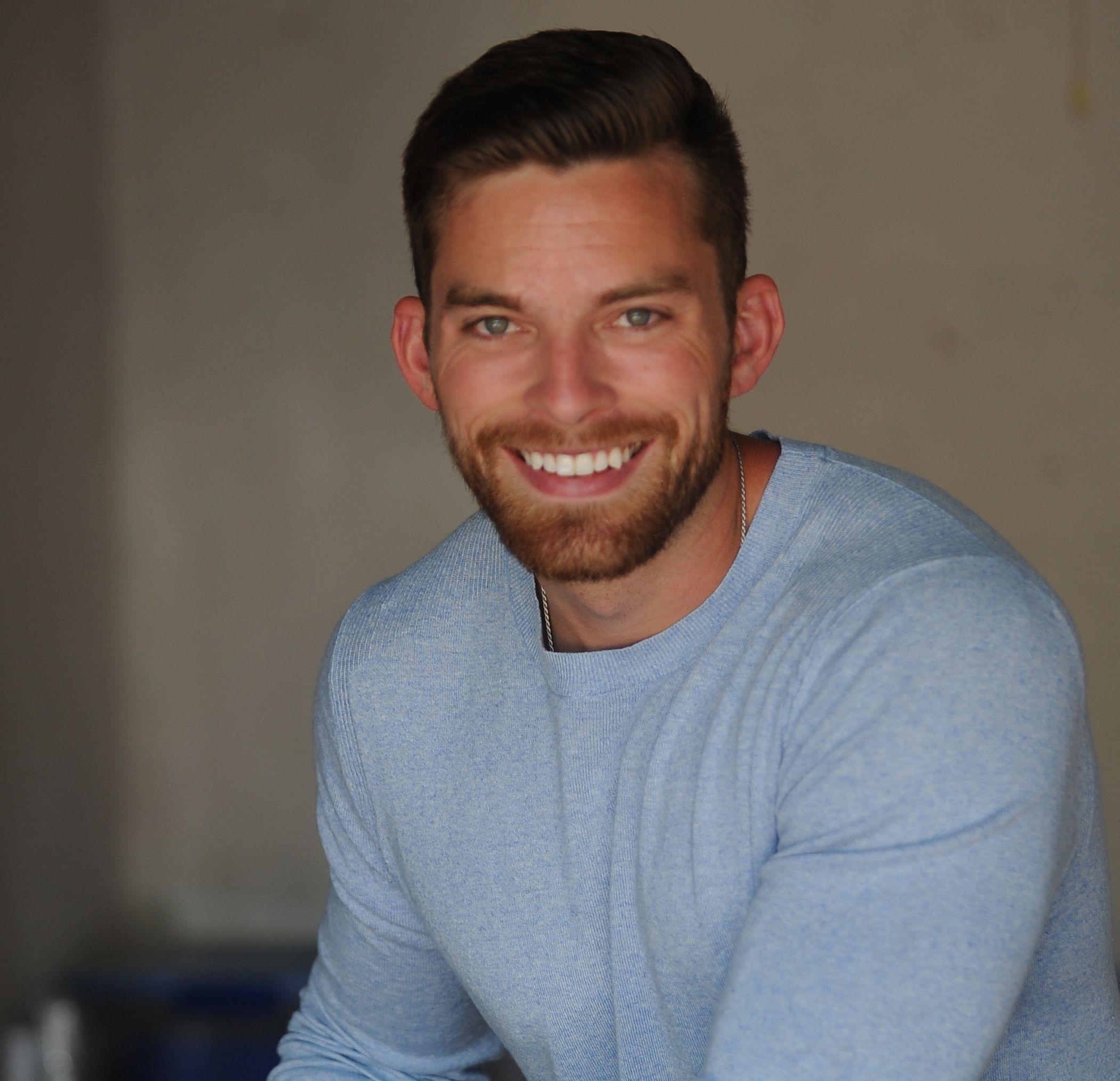 Ryan Fitzgerald
Hi there! My name is Ryan Fitzgerald, and I am a REALTOR®. My goal is to help you learn more about real estate through our Real Estate Blog! Hopefully, you enjoyed the above blog post and it found a way to provide help or value to you. When you're ready to buy or sell a home of your own let us know here. Please feel free to join the conversation by dropping us a comment below.