7 Best Neighborhoods Orlando FL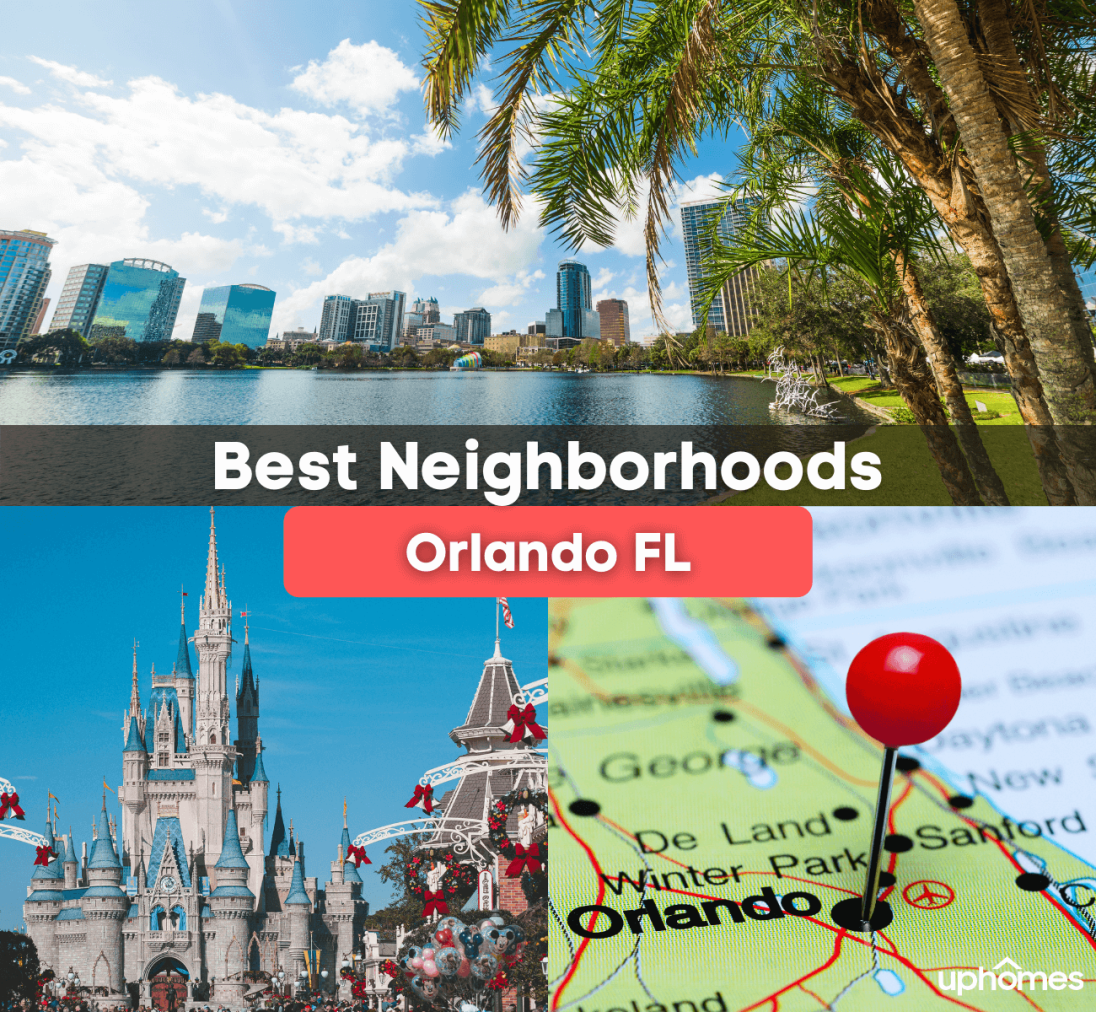 7 Best Neighborhoods in Orlando, Florida
What are the best places to live in Orlando, FL? Consider these 7 neighborhoods!
Named as the number one most visited city in the entire United States, visitors and residents alike are flocking to Orlando, Florida for its exciting theme parks, natural beauty, and convenient lifestyle. Full of diverse culture, museums, thrilling nightlife, shopping, and a world-class dining scene, Orlando has everything that anyone could ever want and need. If you are making the move to Orlando then you are probably wondering what neighborhood you should live in. Some of the best places to live in Florida are in and around the Orlando area! From lively planned communities to gorgeous lakefront living, check out these 7 Best Neighborhoods in Orlando, Florida!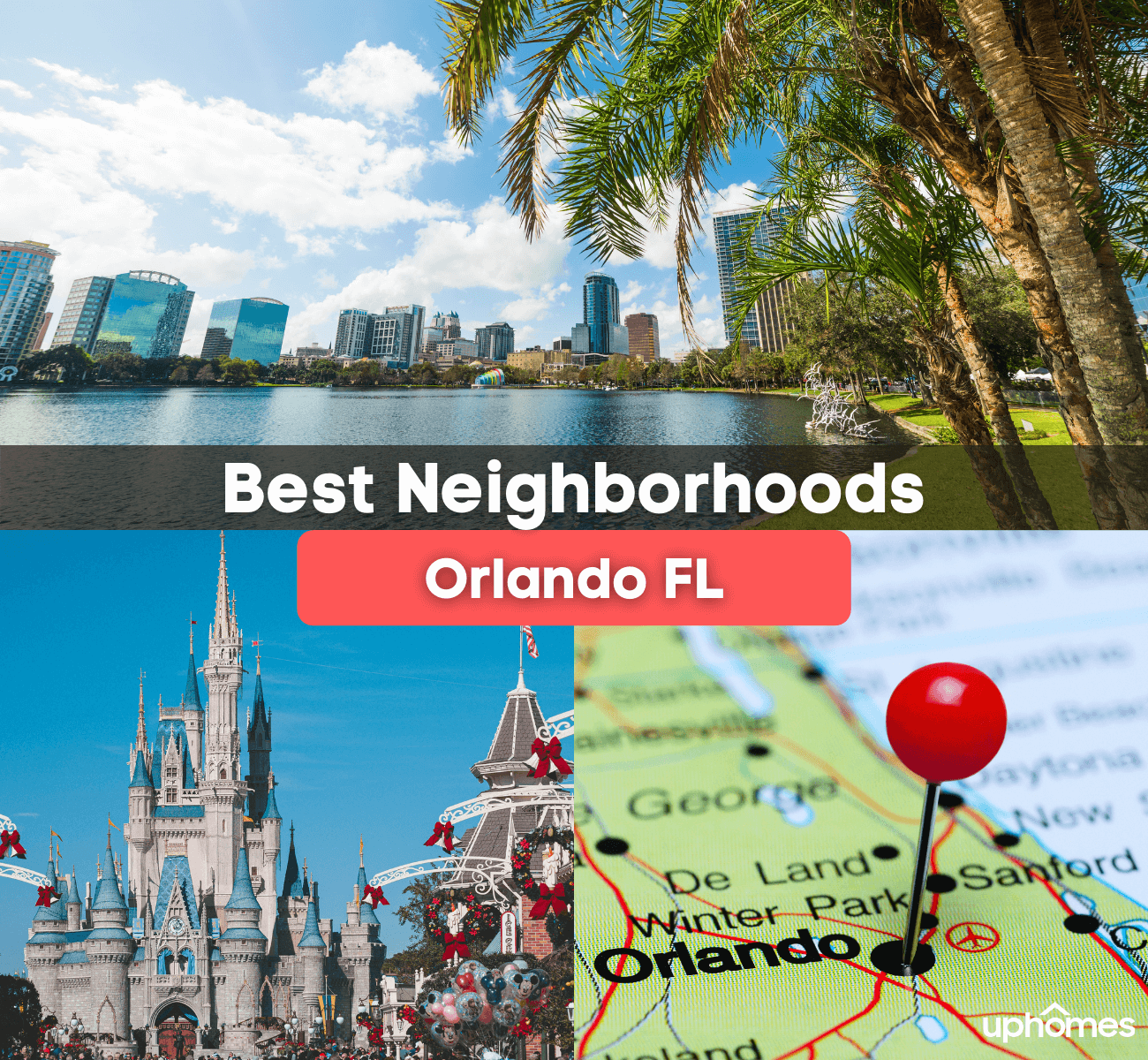 Before choosing a neighborhood that is best for you and your family, it is first important to consider what you are looking for in a home. If you are asking, "Is Orlando a safe place to live?" then you have come to the right place. Since safety is a top priority, this neighborhood guide only lists the neighborhoods in the area that are known to be safe and reliable.
When buying a home you also want to make sure that you choose a neighborhood that will meet your lifestyle. Whether you want a quiet spot to raise your family or a neighborhood close to dining options and the nightlife scene, there is a place for you. If you are working in the city, it might also be a good idea to factor in commuting time. Overall, no matter where you decide to live in Orlando, our team is here to help!
The Best Places to Live in Orlando, FL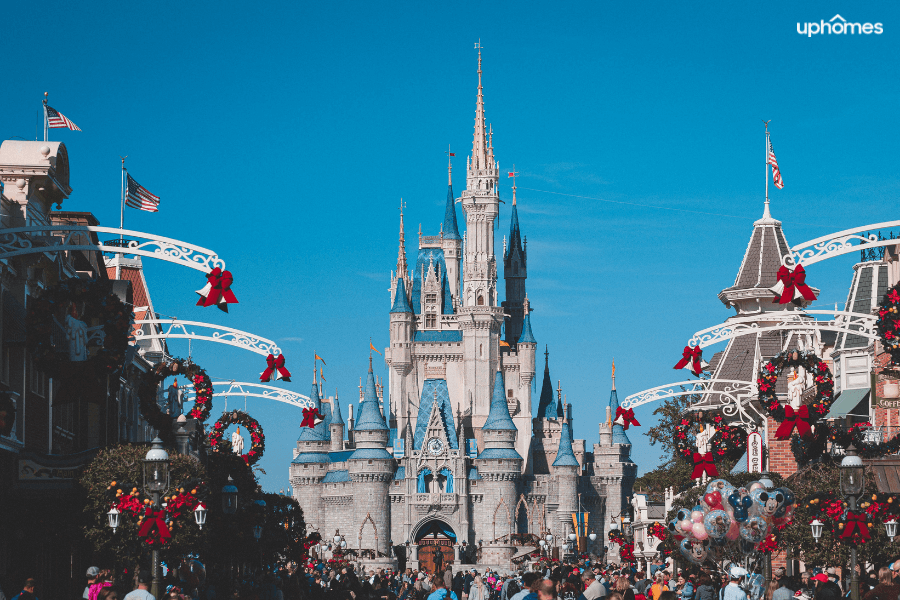 Celebration
This master-planned community is located right outside of the Walt Disney World Resort area in Osceola, County. Originally developed by the Walt Disney Company, this neighborhood acts like its own independent city for well-to-do families. With a population of 10,000 people, Celebration is only 18 miles away from Disney itself and remains the perfect place to live for lovers of Mickey and childhood memories.
Originally modeled to be an "All American Neighborhood," the architecture, landscaping, parks, and landmarks are so well groomed that it resembles a movie set. Looking like something that you would see on a postcard, the homes are inspired by Mediterranean, Victorian, and Colonial styles that boast pastel colors. Thought to be the perfect suburb, Celebration is a place to work, live, and raise a family. Providing residents with a small-town feel, the area overall is safe and clean.
Considered to be one of the best places to live in all of Florida, both families, and young professionals want to live in Celebration. Right off of Interstate 4, travel to the rest of Orlando and nearby cities with ease. Allowing pedestrian traffic, Celebration encourages locals to bike and walk around the community. If you are looking for a quiet place to live right next to the magic of Walt Disney World, then this is the neighborhood for you.
Local Favorites: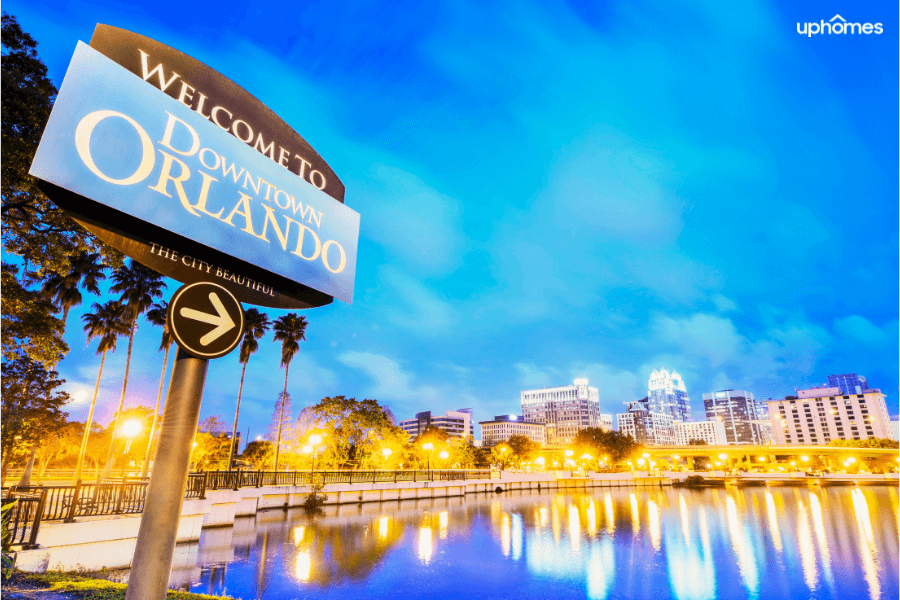 Orlando Central Business District
Known to be one of the largest urban areas in Central Florida, if you are moving to Florida consider the Orlando CBD. Home to sky-rise apartments, headquarters, and tech companies, living in the Orlando Central Business District is the place to be for those that want to be near the hustle and bustle of Downtown Orlando. Featuring eateries serving international cuisine and chic shops lining the streets, living in the CBD is great for young professionals and entrepreneurs. Near the Amway Center where the Orlando Magic plays and the Dr. Phillps Center which features showings of musicals and operas, immerse yourself in the sports and cultural scene.
Referred to as the beating heart of the city, attend exciting city events or go bar hopping after a long day at work. Living in Downtown Orlando is relatively safe as long as residents stick near open areas and do not decide to venture out alone at three in the morning. Featuring modern apartments, condominiums, and a select few single-family homes, living in the Central Business District will surely cut down commute time to work with easy access to public transportation.
Local Favorites: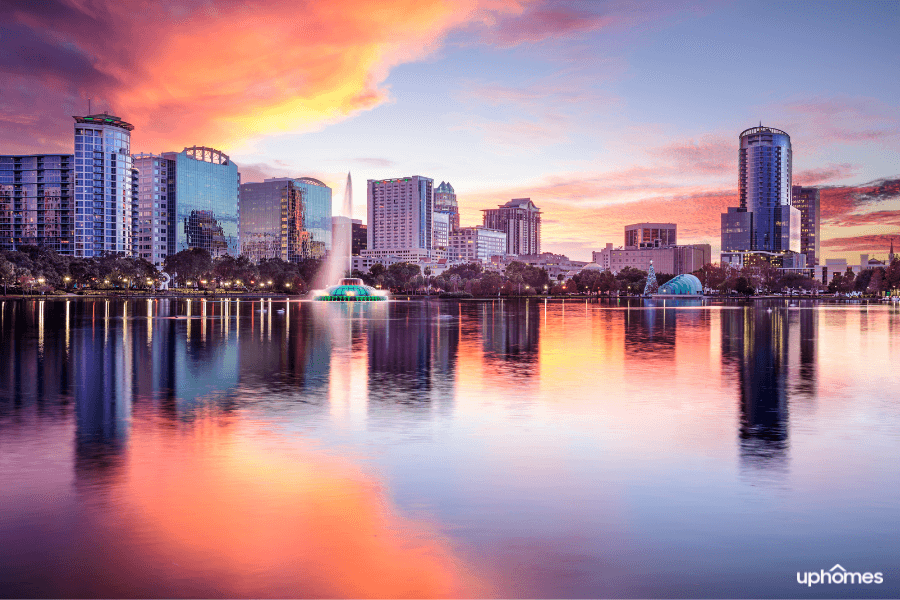 Thornton Park
Described by locals as relaxed, hip, and trendy, Thornton Park is providing residents with urban living just a few steps outside of Downtown Orlando. Featuring cobblestone streets and quiet boutique shops lining the sidewalks, pass by cute cafes and coffee shops while listening to the melody of outdoor live music. This charming residential area has classic bungalow-style homes that are shaded and offer privacy thanks to overgrown oak trees and Spanish moss.
Considered to be an extremely safe neighborhood both during the day and at night, families love to call Thornton Park home. A small area, and only a block away from Lake Eola, this neighborhood is extremely walkable and easy to get around. Quickly befriend your neighbors and spend your afternoons and weekends outdoors. Admire the decorative fountain on Washington Street and dine al fresco at local cafes. With access to the best school districts in Orlando, your entire family will flourish in this neighborhood.
Local Favorites: 
Baldwin Park
A great place to live in Orlando, the neighborhood of Baldwin Park offers its residents urban and suburban mixed living. Home to over 15,000 residents today, Baldwin Park surprisingly once served as a military base for the Air Force and Army from 1940 to 1968. Now a proud American neighborhood, residents spend their days at one of the many parks or local eateries. Lined with over 50 miles of sidewalks and walking paths, Baldwin Park is extremely easy to get around and is within walking distance to restaurants, parks, and grocery stores. Ride your bike, walk your dog, or jog within your community.
Featuring many parks including the Blue Jacket Park in town, this 55-acre park has playgrounds, picnic areas, basketball courts, baseball fields, and tennis courts. Close to highly rated public schools, coffee shops, and popular restaurants, never have to travel far for amenities. With gorgeous two-story single-family homes adorning front porches, and beautiful apartment complexes, become a part of this tight knight community found in the perfect Orlando location.
Local Favorites: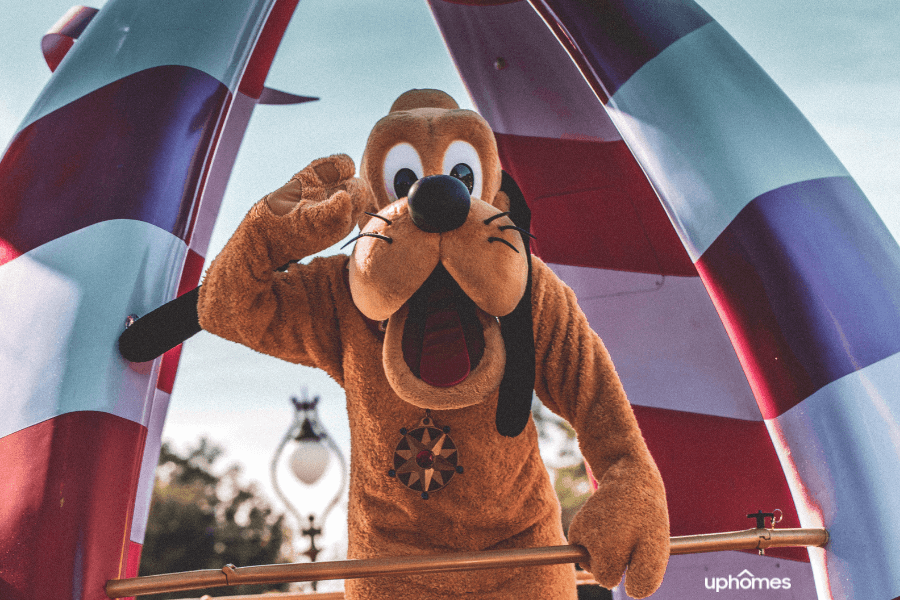 College Park
Super close to Downtown Orlando, the neighborhood of College Park is relaxing and low-key. An affluent neighborhood beloved for its prominence of 20th-century cottages, the street names are inspired by famous colleges and Ivy League schools such as Yale, Harvard, Dartmouth, and Cornell. A distinct community in Orlando, this subdivision is a great place to live and provides its residents with a safe and suburban atmosphere.
Featuring many open green spaces, walking trails, lakes, and parks, the locals live an active and abundant lifestyle. With tall gorgeous oak trees and sidewalks lining the streets, living in College Park can be described as picture-perfect. Perfect for anyone wanting a small-town feel close to the Orlando Central Business District and direct access to Orlando theme parks, College Park is often described as hip and vibrant. Known to host multiple annual events highlighting its local award-winning restaurants and retailers, it is no wonder why the community has a population of over 18,000 people. For those searching for prime nightlife and dining, head over to the intersection of Edgewater Drive and Princeton.
Local Favorites: 
Park Lake Highland
Another best place to live in Orlando, the neighborhood of Park Lake Highland offers beautiful views of the city skyline. Providing residents with a mixture of modern single-family homes and historic lakefront homes, the atmosphere is quiet and safe. Famous for its abundance of Vietnamese restaurants and small businesses, Park Lake Highland is located in the Mills 50 district of the city which is a small diverse business district.
Lined with biking and walking trails, travel around the neighborhood with ease. Appreciate and indulge in some of the best highly rated restaurants in the area. A foodie destination, dine on all types of cuisine ranging from homemade southern barbeque to Spanish tapas. With fun and eccentric nightlife, spend weekends at local brewpubs and dive bars featuring live indie music. With a population of under 3,000 people, this community is great for families and young professionals jumpstarting their careers. Plus, home to great public schools and private schools such as the Lake Highland Preparatory School, moving here definitely has its perks.
Local Favorites: 
Lake Nona Region
This trendy and planned community right next to the Orlando International Airport is comprised of bungalows, shiny new single-family homes, and gated communities. Nestled next to Lake Nona in the southeast corner of Orlando, the Lake Nona Region neighborhood is only 20-minutes away from Downtown and a 30-minute drive away from Cocoa Beach. Home of the USTA National Campus, take tennis lessons and attend major tennis events that occur in this area.
This innovative and family-friendly community is one of the fastest-growing neighborhoods in the Orlando metropolitan area. Providing residents with a sparse suburban feeling of living, Lake Nona is a fantastic place to raise a family due to its top safety ratings and highly rated public and private schools. Becoming a hot spot for mansions and estates, Lake Nona is emerging as one of the richest neighborhoods in the city of Orlando.
Local Favorites:
The Best Neighborhoods in Orlando, FL - The Bottom Line
Are you ready to move to Orlando? Whether you decide to call the pristine and quiet neighborhood of Celebration home or choose the trendy neighborhood of Thornton Park, there is a place for everyone in the city. If you want to be surrounded by world-class restaurants, an abundance of outdoor spaces, and neverending adventures, Orlando is waiting for you. Listed as one of the best places to live in Florida, our Realty Specialists are here to help you find your new home in the city of theme parks and opportunities. Contact us today to find a place to live in Orlando, Florida!
#blog-moving-florida-cta#

Find your new home
Search real estate and homes for sale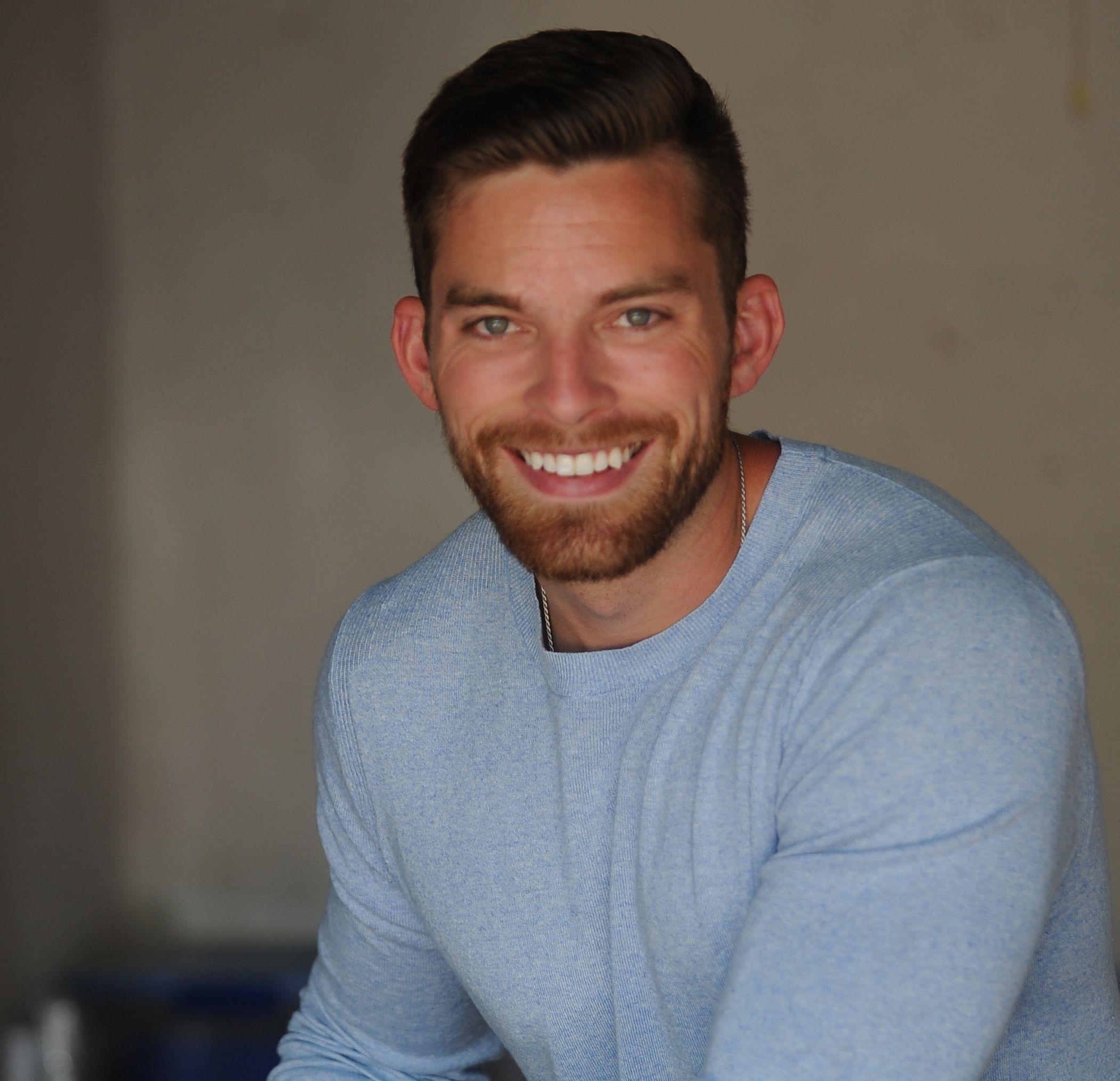 Ryan Fitzgerald
Hi there! My name is Ryan Fitzgerald, and I am a REALTOR®. My goal is to help you learn more about real estate through our Real Estate Blog! Hopefully, you enjoyed the above blog post and it found a way to provide help or value to you. When you're ready to buy or sell a home of your own let us know here. Please feel free to join the conversation by dropping us a comment below.